A few changes to the loft
Our loft area is a busy spot in our home with homework, games, work, blogging, TV, pillow fights and wrestling. I like that is open to the rest of the home so mama knows what's happening at all times, especially since the boys are getting a little older.
Their are some nights the kids are tucked in bed and I still need to get a little work done and I found the perfect light just for that thanks to Lamps.com.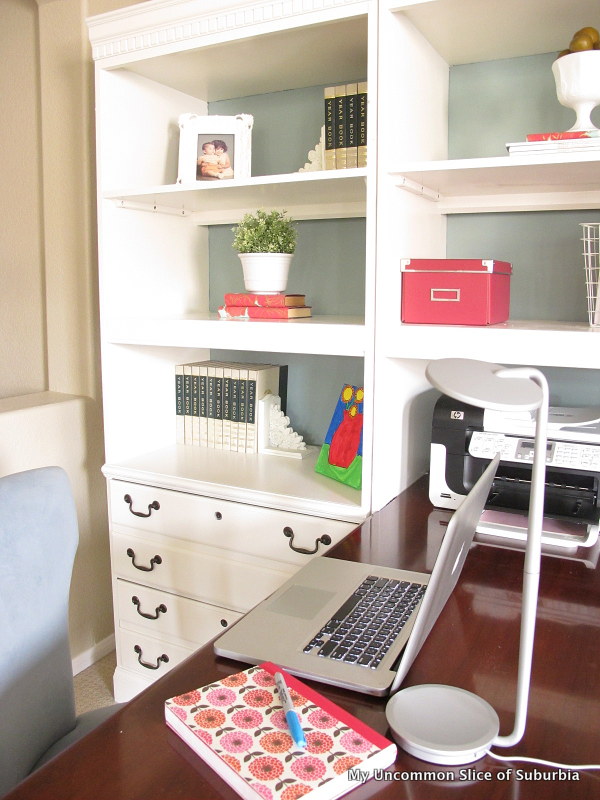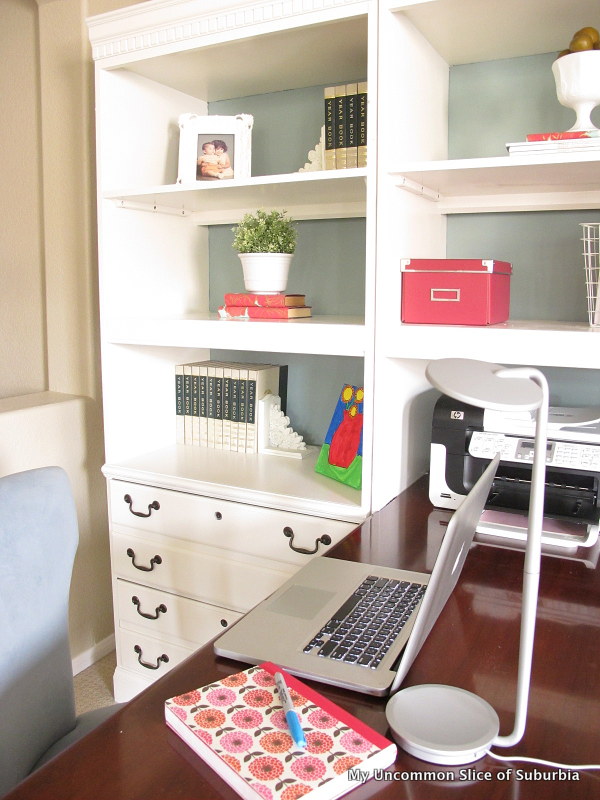 We don't have the best lighting in the loft so this Pixo Desk Lamp is perfect.  It doesn't  take up very much room, it angles anyway you want it plus the design is minimalistic and sleek.  It fits in perfectly with the decor of the loft, noticed I made a few slight changes?  I brought in some brighter colors and covered some of our books with wrapping paper.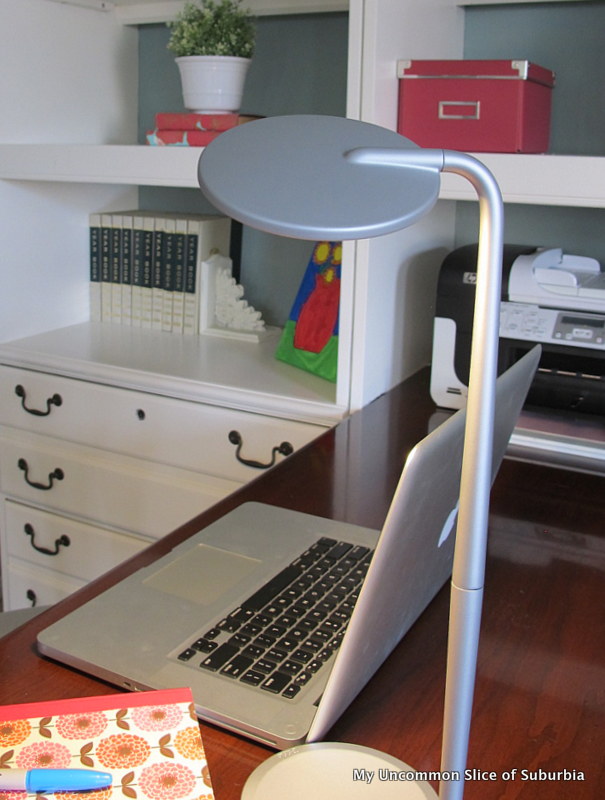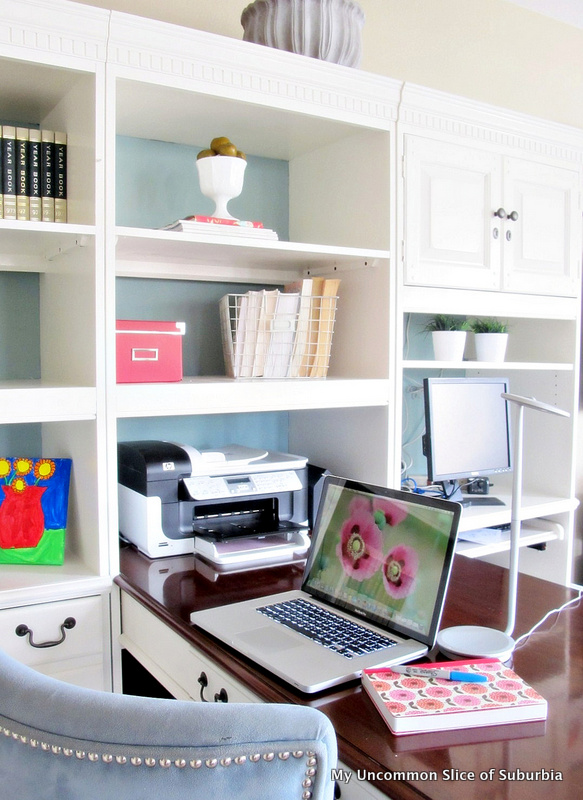 It has an integrated USB port so I can charge my portable devices, how cool is that!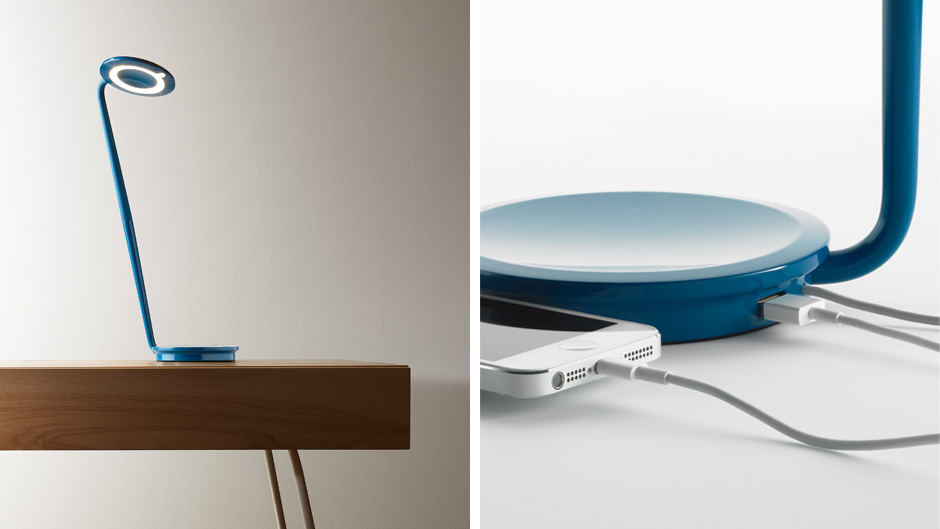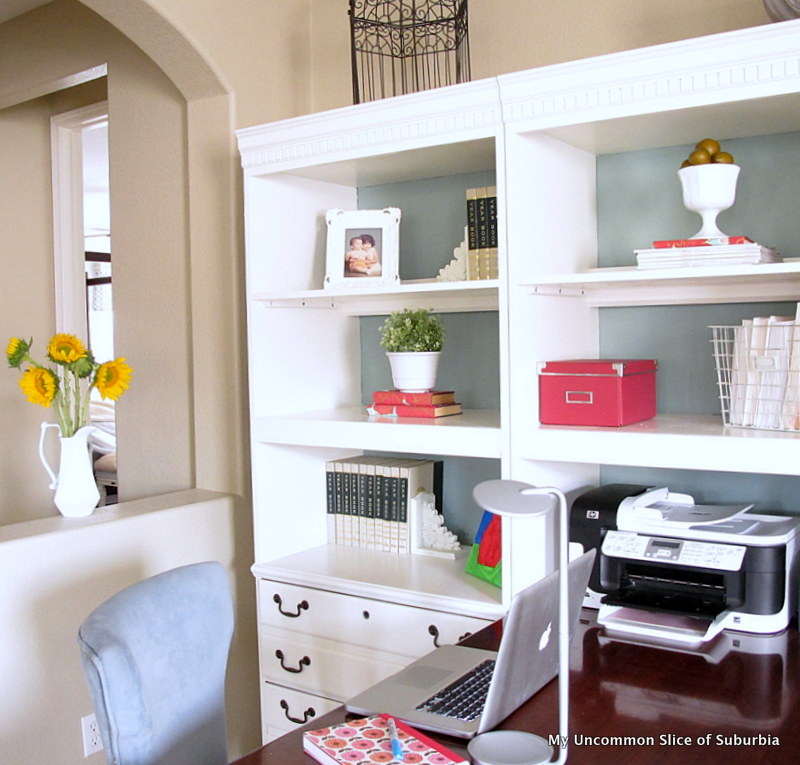 The Pixo offers 900 degrees of adjustability, making it one of the most versatile task lamps produced. A high output LED array emits 285 lumens and has a lifespan of up to 50,000 hours. My oldest keeps stealing it and using it at night to read, apparently I need to get another!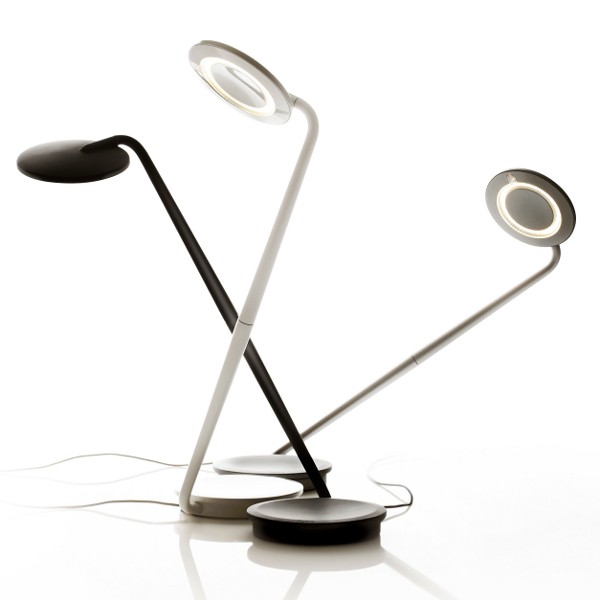 Thanks Lamps.com for the increadible light!  They have an amazing selection but it is broken down into categories so that it isn't too overwhelming to search.  You can also have the results sorted by price, color, size, etc. so that you can find what you are truly looking for.
If you missed the loft transformation from last year you can find all the 411 below because it used to look like this, no seriously it did!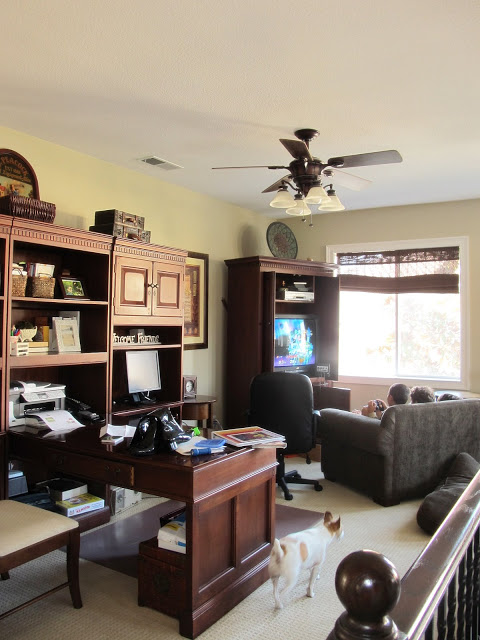 I love paint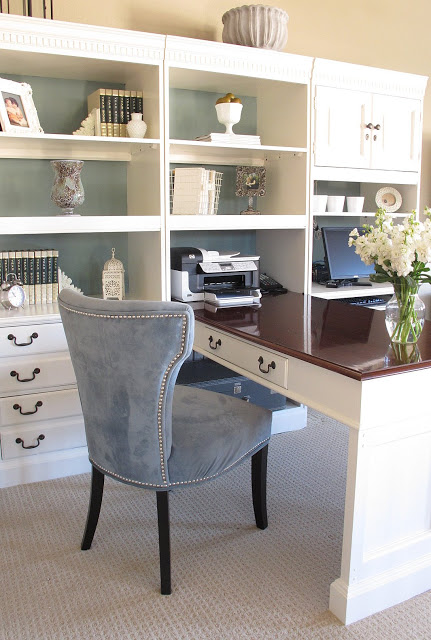 How I painted the bookshelves here
Back of bookshelves paint color and post 
here
Styling the bookshelves post 
here
~Wishing everyone a fabulous Friday, thanks for stopping in~