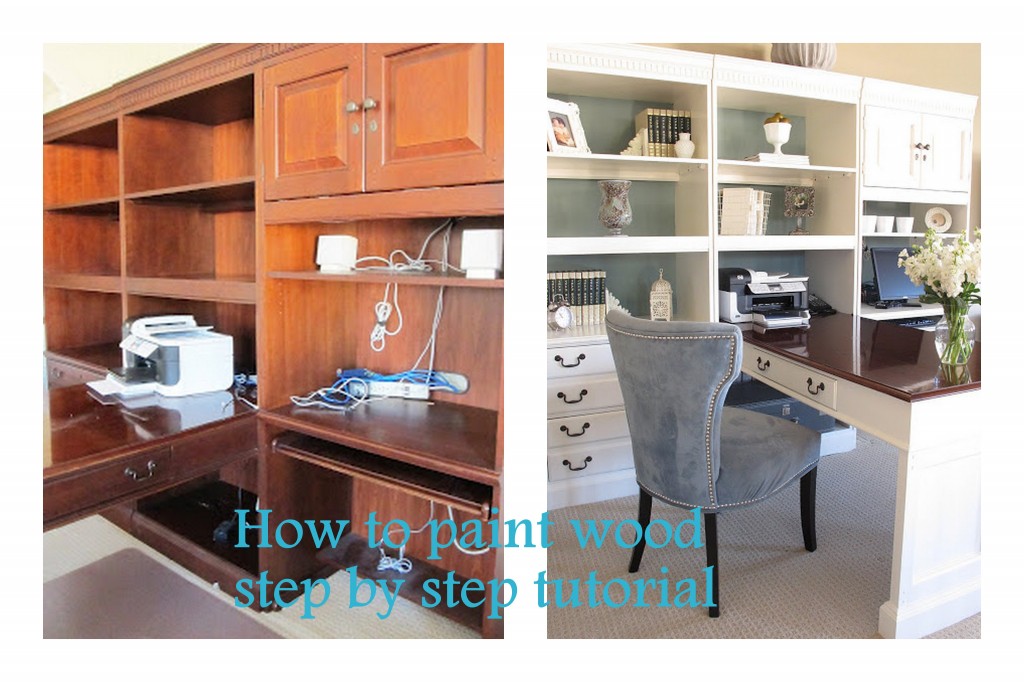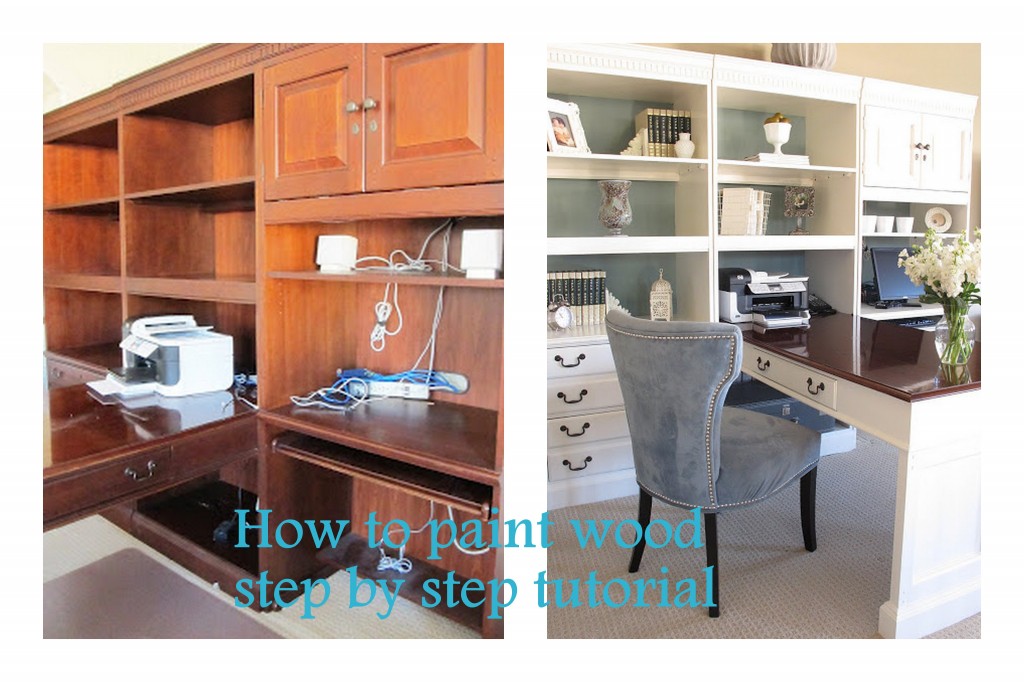 Before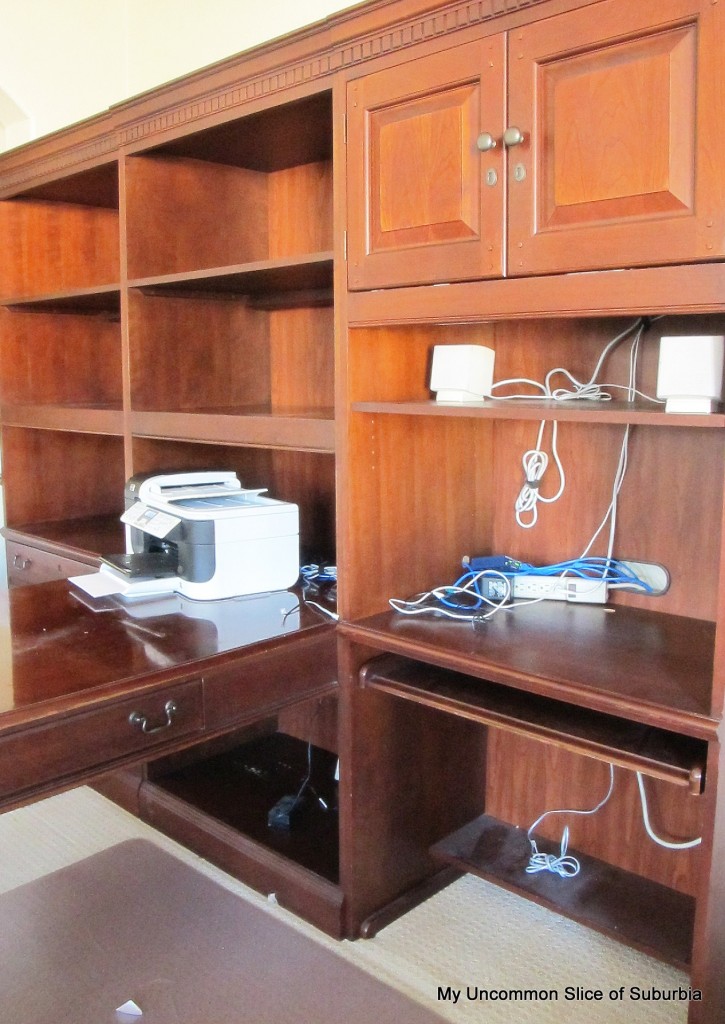 After
Using a foam roller I added one coat of Primer. I have had wonderful luck with Zinsser. You don't have to sand with this product but I still give it a light buff/sand.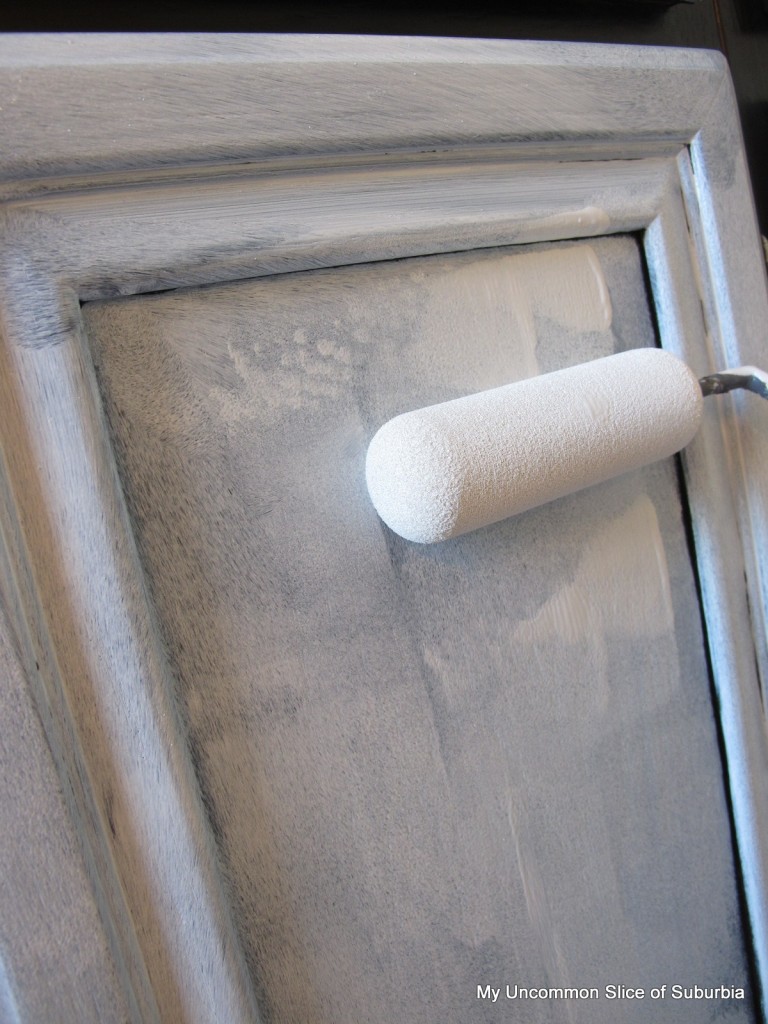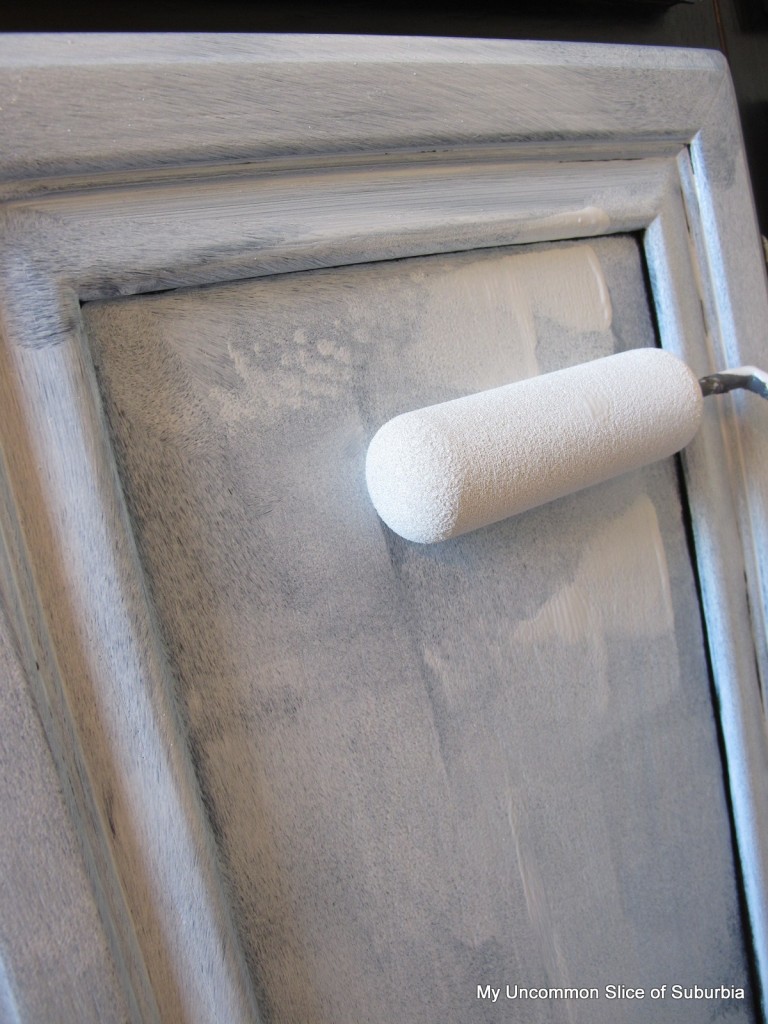 Use a sanding sponge to buff out any drips after it has dried. Now you can start with your topcoat. Using a foam roller and a purdy brush for the hard to reach places.
I should have started a yoga month ago to prep my body for all the strange Contortions I went through to get into every inch of this desk/bookshelf.
After the first coat has dried buff out any drips with a sanding sponge.
Paint on your second coat.
(keeping the top of the desk stained dark)
So much better!
Let them cure for about a week before styling,
Here are a few more posts about the loft transformation
Console Transformation here
Back of bookshelves paint color and post
here
Styling the bookshelves post
here