The Best Chicken Tortilla Soup
Today I'm sharing one of my favorite Chicken Tortilla Soup recipes that you can cook right in the crock pot.  I love a easy recipe where you can throw all the ingredients in and come back 6 hours later to an amazing meal.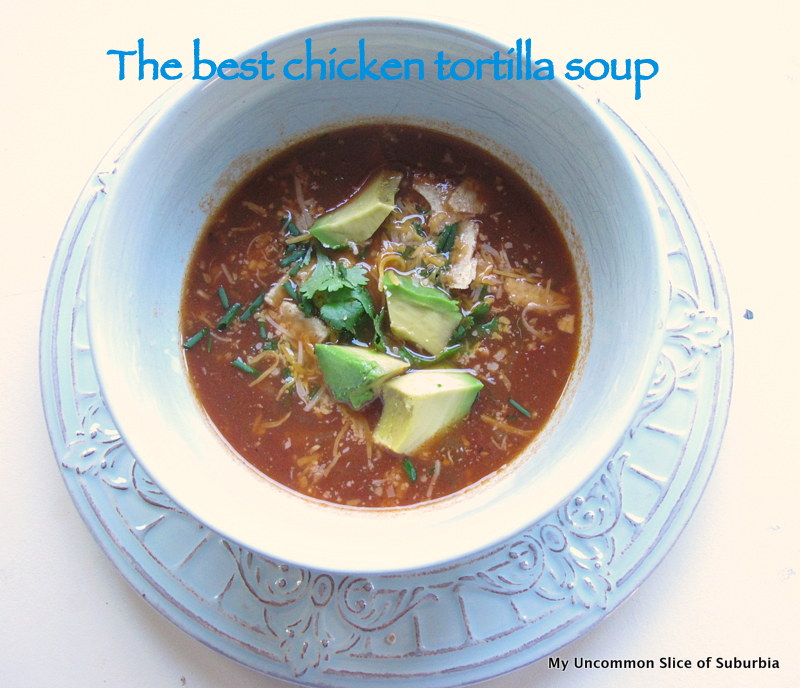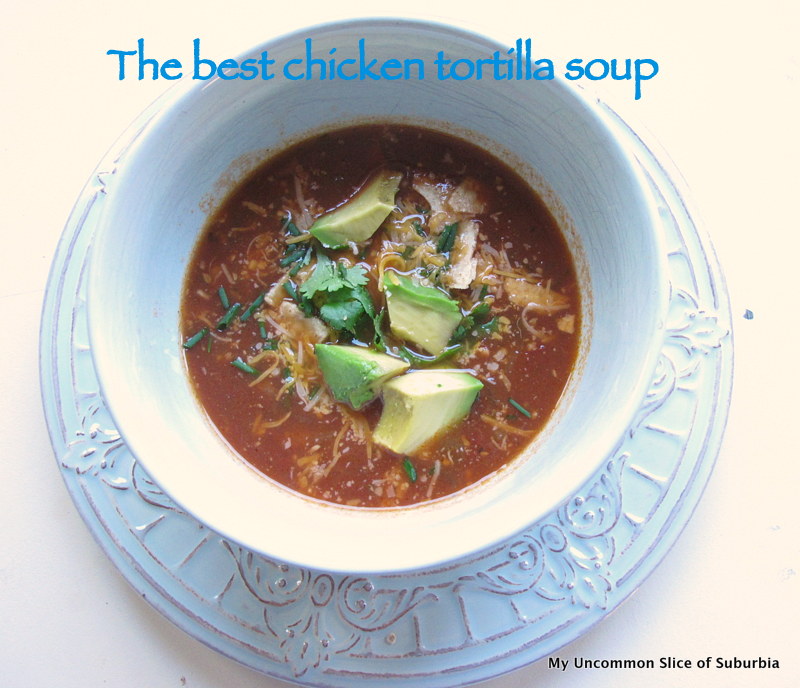 Ingredients
1 (46 ounce) can chicken broth
1 (15 ounce) can tomato sauce
1 (15 ounce) can diced tomatoes
3 cups cooked chicken, shredded (I use rotisserie from the deli)
1 cup diced onion
3 -4 large tomatoes, diced
2 garlic cloves, minced
2 tablespoons minced cilantro
1 tablespoon chili powder
2 teaspoons cumin
1 teaspoons pepper
1 teaspoon chipotle pepper
If you like it a little extra spicy you can add the following:
2 anaheim chilies, diced
1 jalapeno pepper, diced
Garnish
Your favorite cheese
Avocado, chopped
Cilantro
2 cups crushed tortilla chips
Directions:
Throw everything except the garnishes in your crock pot and let it cook on high for 5-6 hours.  Dress with garnishes and  Enjoy!
Note:  I have also made this on the stove. I simply sauted the garlic and onion in olive oil before adding the remaining ingredients and let it simmer for about an hour.
I also have a very similar Chicken Enchilada soup recipe that is just as good!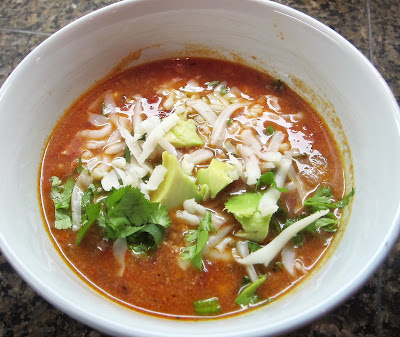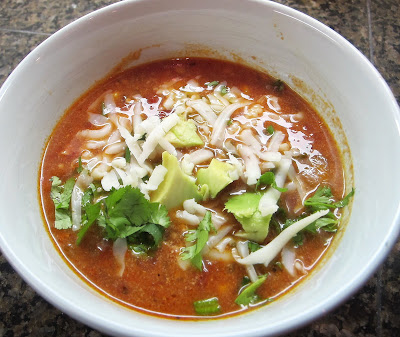 What is your favorite soup?