It means the world to us that you are here, thank you!  Before you start the tour let me tell you a little secret.  My whole house never looks like this for more then 24 hours.  3 little boys, 2 dogs and a hubby that works from home it's more like piles of laundry, dishes in the sink, dusty railings, beds not made dirty floors, screaming kids AND a whole lot of LOVE and FUN!
When we purchased our home 11+ years ago it was builder grade with lots of carpet, tile and beige.  We have loved making the house more functional as our family grew.
~Hope you enjoy the tour~
One of our first projects was turning three small rooms (living, dining, family) into one large great room by knocking down a wall. This created a space that was 100% usable and functional which was so important for us, now the kids can run and be wild, not that I love that.
We turned the fireplace around so it became the focal point of our home, it originally was in the corner of our family room. You can see more pictures here.
Our old living room became our dinning room and we opened up the bottom of the staircase and turned it into a small wine cellar.
One of my favorite seasons is fall.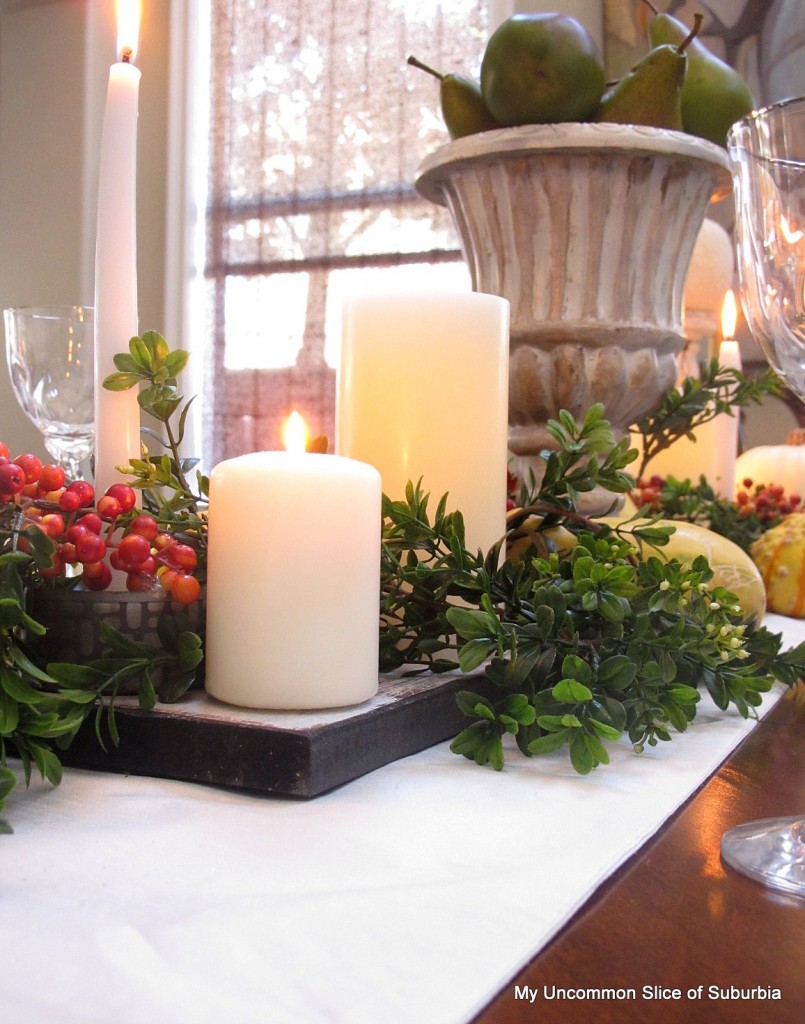 I guess since I am showing you the front of the home I should show you the entrance.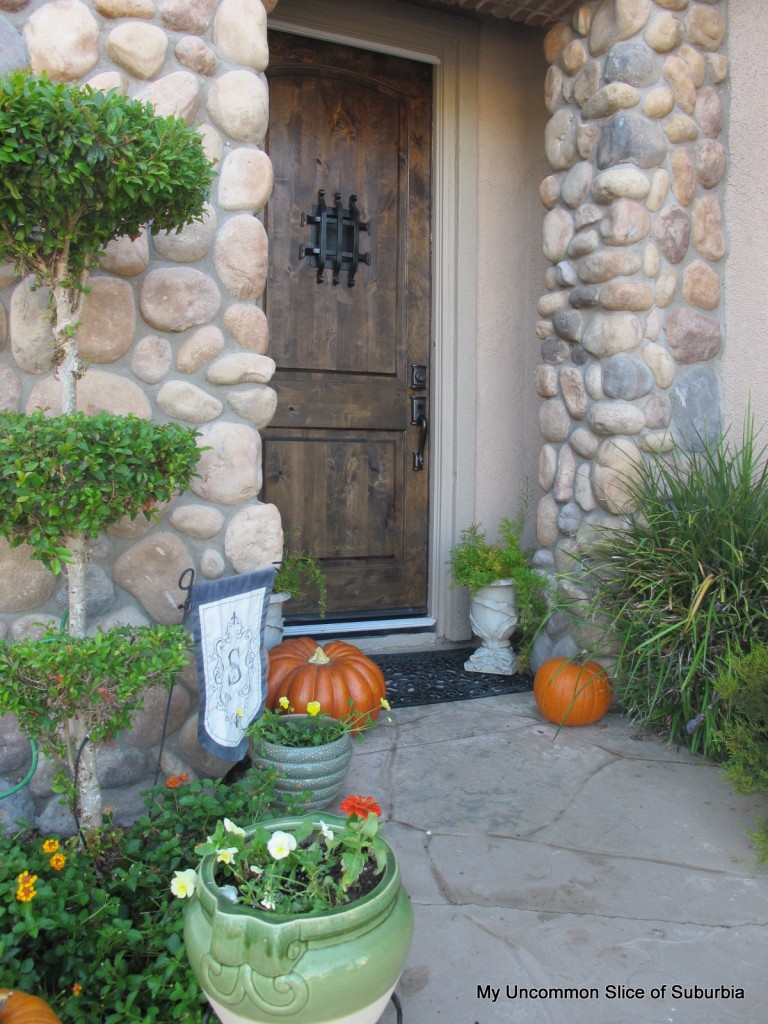 The Kitchen renovation was one of our biggest accomplishments. We went from builder grade to custom made with lots of paint, elbow grease and trim.
What we started with
You can find all the details below
How to add height to your cabinets
How to add glass to a wood cabinet
With three boys we were quickly running our of space. We converted part of the garage into a Craft/mud/play room which has come in very handy.
We recently completed adding wood floors to our Master Bedroom, after 12 years I don't want to know what was lurking below the carpet, yuck.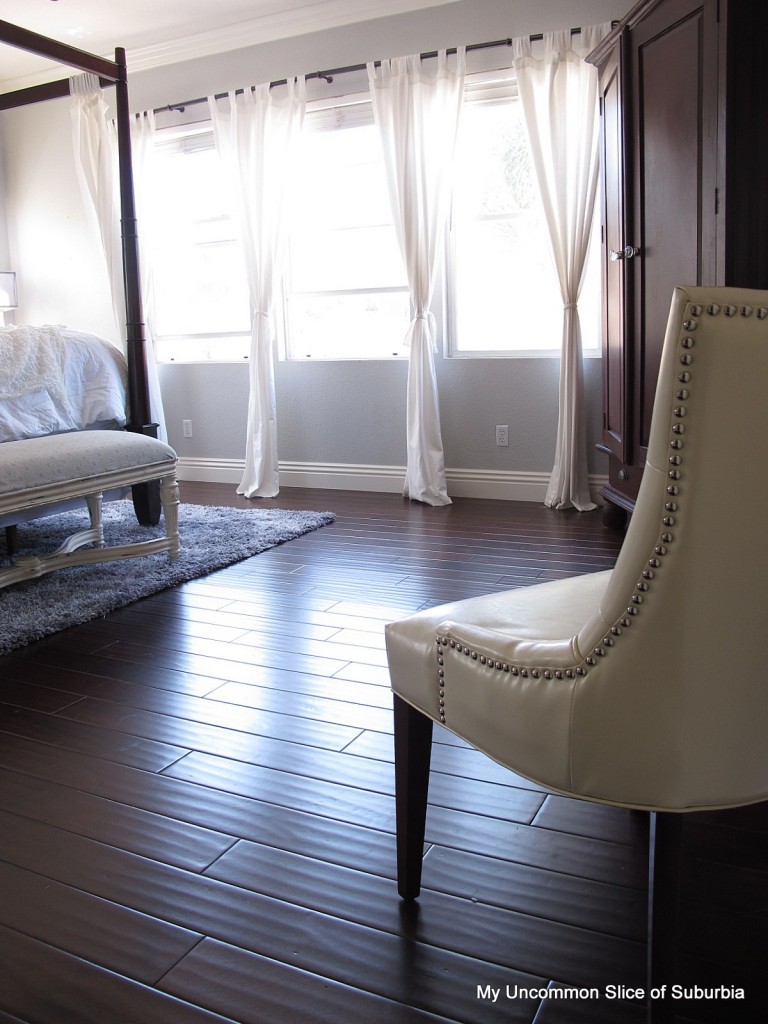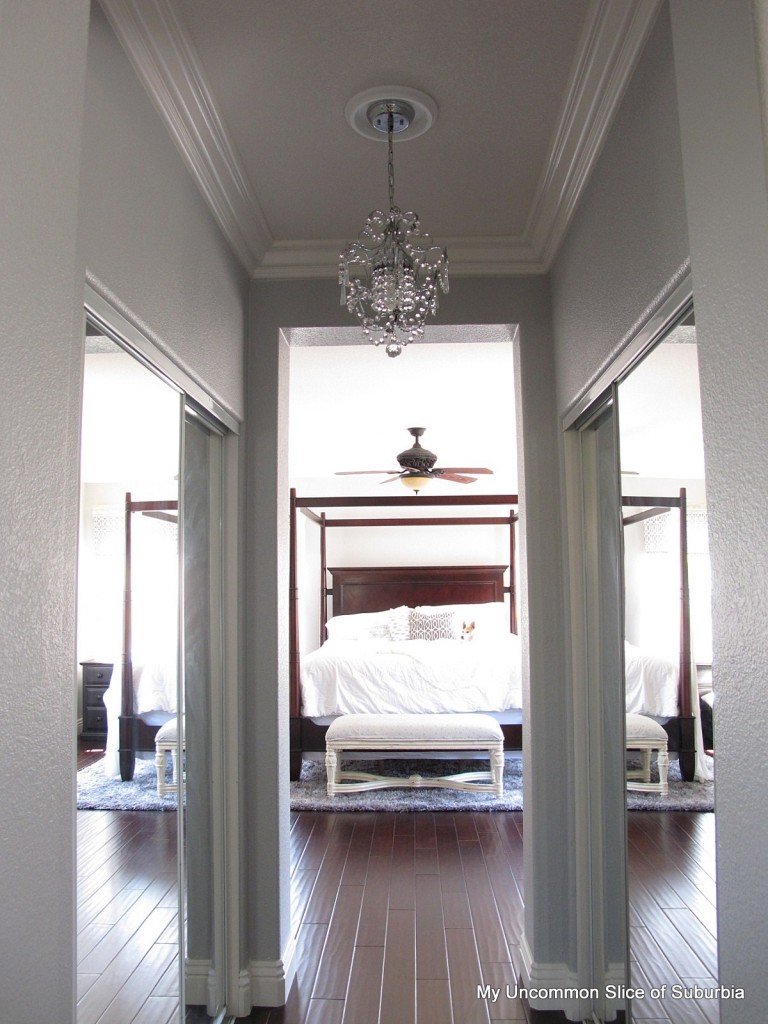 This is the before, so dark.
The last few months we have been working hard at updating our dated bathroom, we are almost finished, stay tuned!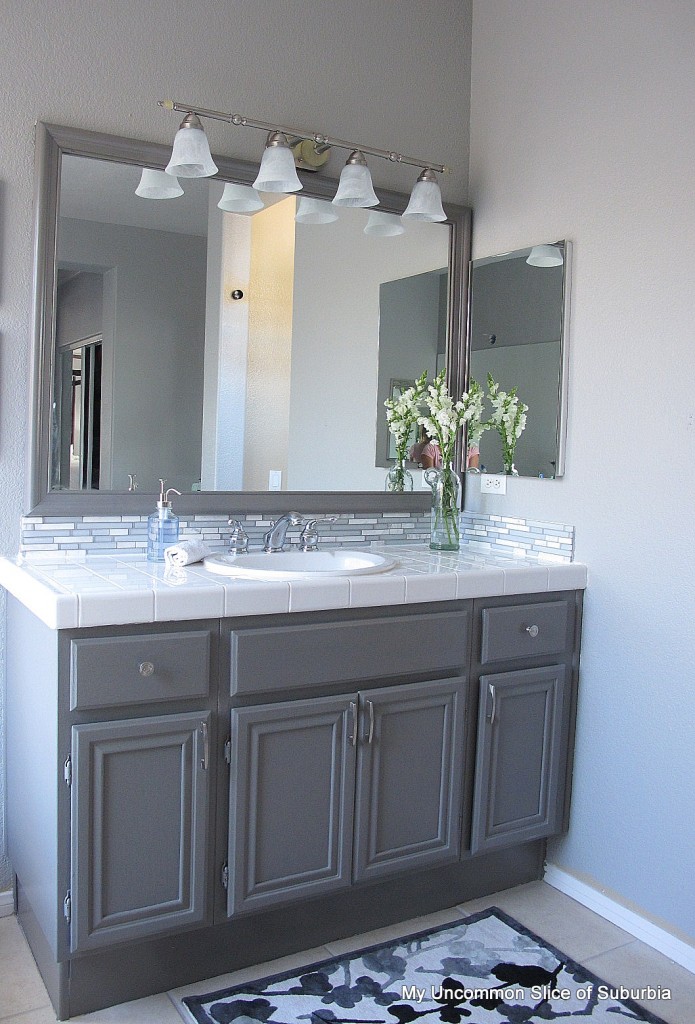 The before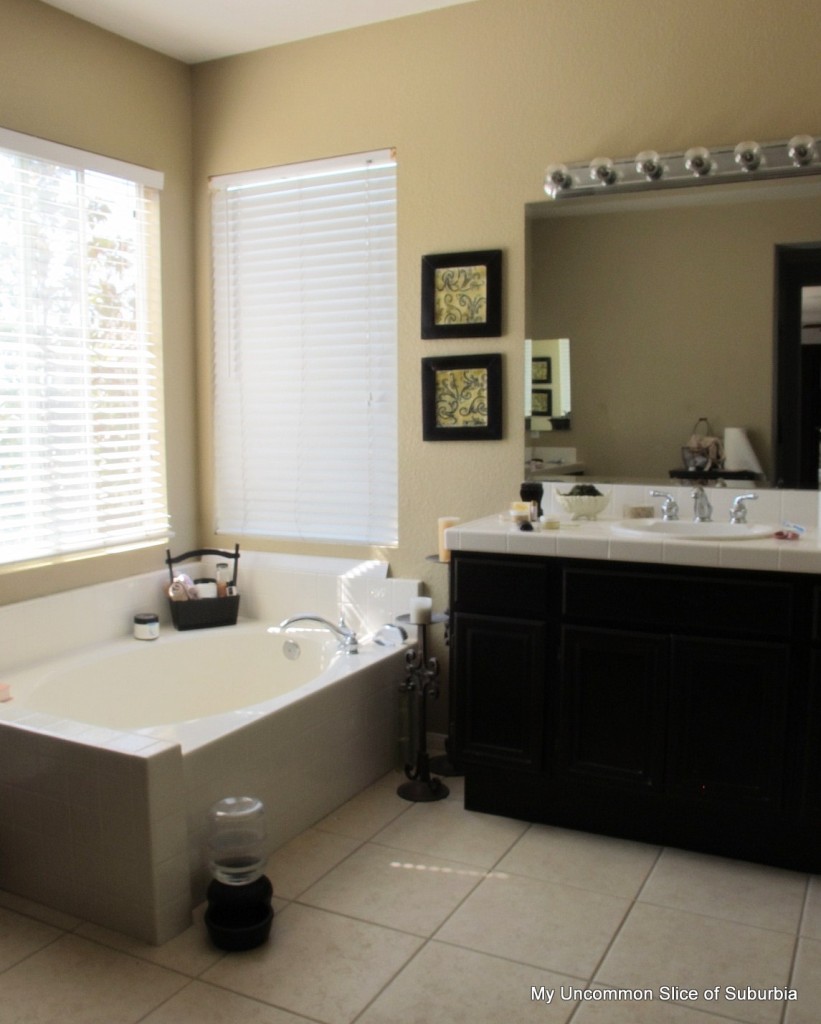 Back in July of 2011 a candle burned our Guest Bathroom down, we were very fortunate that was the only loss, everyone was safe and we were able to rebuild.
The beginning of 2012 I tackled the Loft by repainting the desk and bookshelves and making it more of a hangout for the boys.
Before
We have lots of family that stays with us on a regular basis so it was important to have our Guest room as comfortable as possible for them.  Recently we replaced the floors with wood, prior to that we had carpet.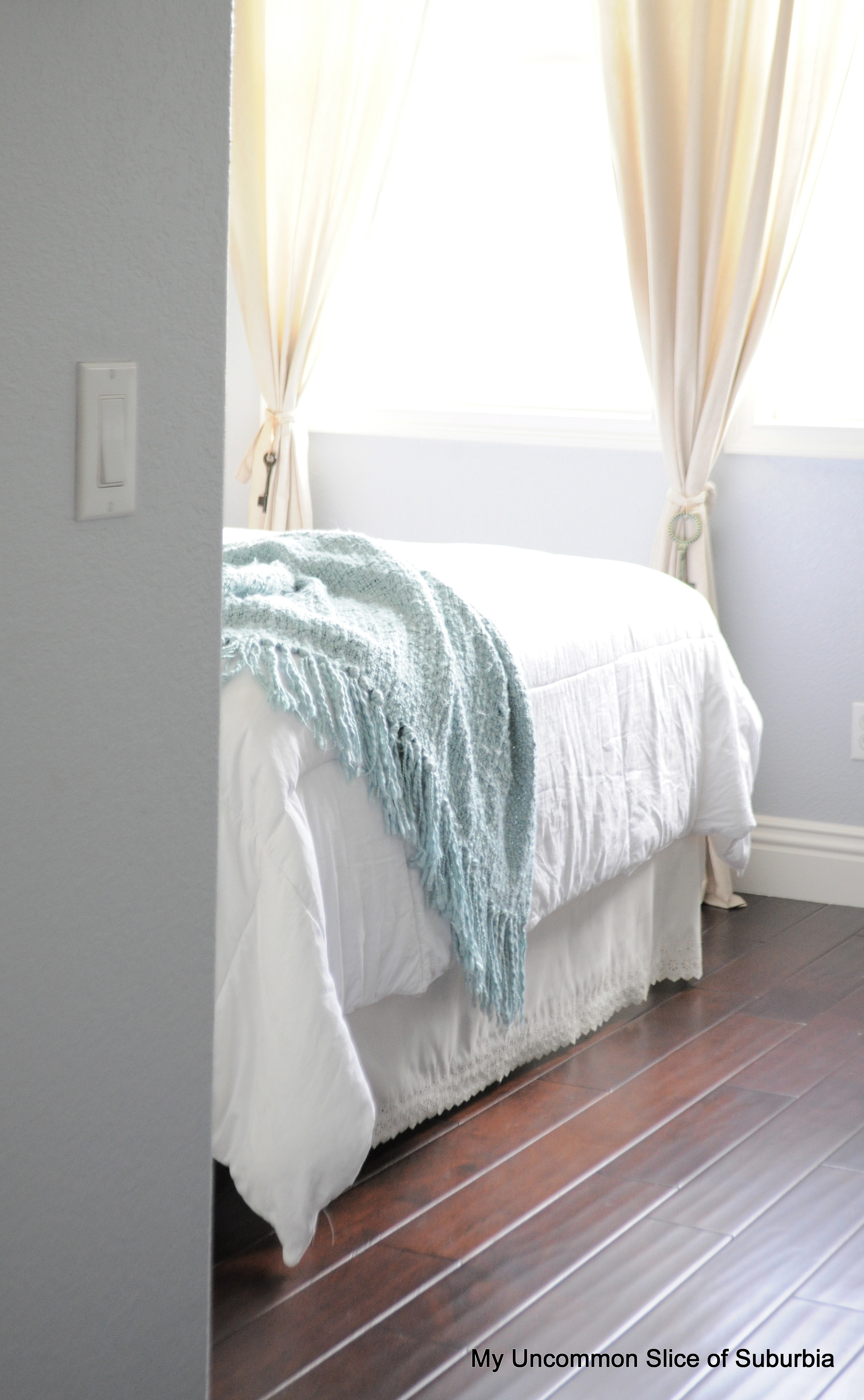 Two of our boys share a room and we are in the process of updating our oldest room.
We had lots of fun transforming the boys bathroom into a beachy escape for them.
The before
Living in San Diego we are blessed to have wonderful weather so we have created a space where we can relax and entertain in our back yard.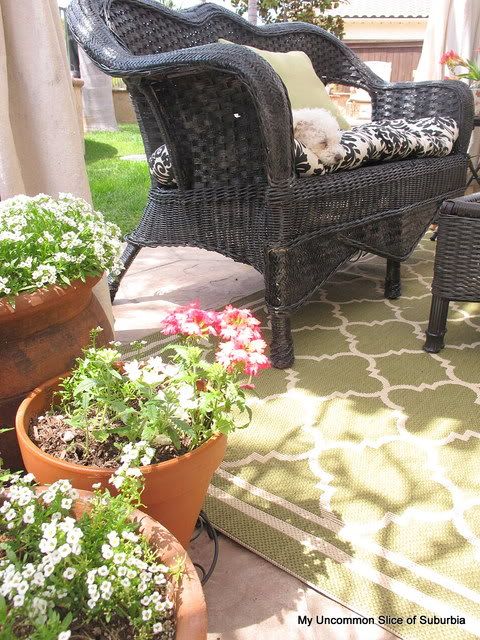 I think that completes the tour, thank you so much for stopping in.
Ray and Kristin