Brunch is one of my favorite meals to prepare and these Cherry Cream Cheese Bundles would be perfect to serve!  They are a decadent brunch item and are pretty quick to prepare.  Hopefully winter will soon be behind us and and I can whip up a batch of these beauties for a Easter celebration!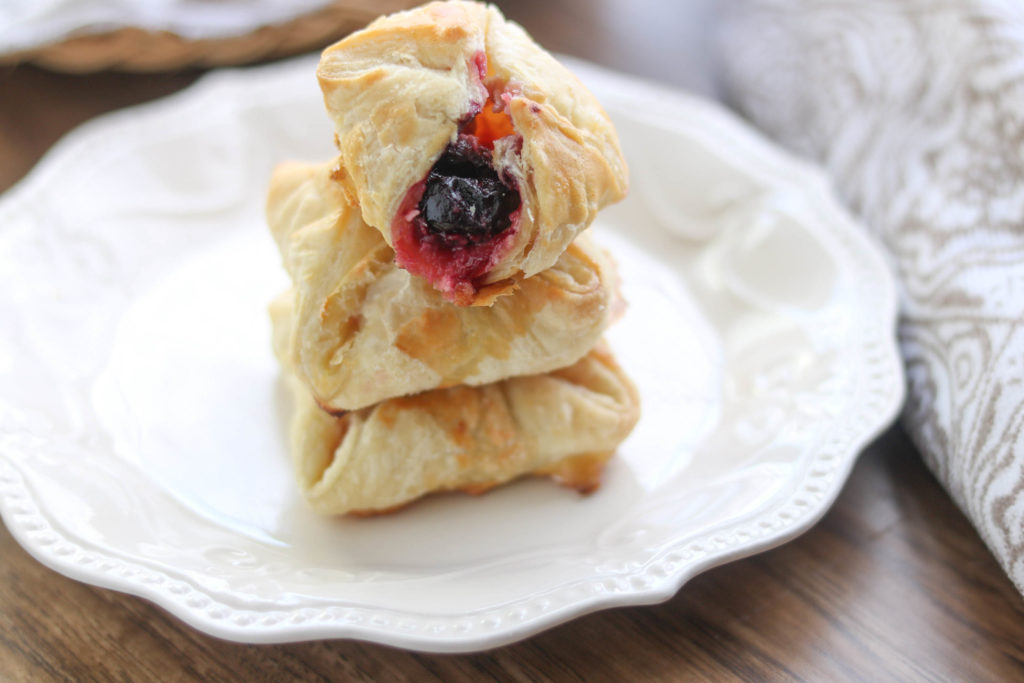 Don't let the various steps scare you, they come together super quick, promise!
Yields 16
Ingredients
1 sheet of Puff Pastry (1/2 of a 17.3 ounce package), thawed but cold
1 ½ cups frozen or fresh dark sweet cherries, pitted
½ cup sugar + 2 tablespoons, divided
4 ounces cream cheese, softened
¼ cup cherry jam or preserves
1 teaspoon vanilla extract
1 egg
1 Tablespoon water
Directions
1. Prepare a large baking sheet with parchment paper.
2. Preheat oven to 400 degrees F.
3. In a mixing bowl, beat preserves, cream cheese, and vanilla until smooth.
4. In a separate bowl, add cherries, sugar, and flour; toss to coat.
5. In a small bowl, whisk together egg and water, set aside.
6. On a floured surface, with a floured rolling pin, carefully roll out pastry sheet until it is a 12" square.
7. Cut into 16 equal squares.
8. Spoon tablespoon of cream cheese mixture onto each square.
9. Place 1-2 cherries onto the cream cheese mixture.
10. Using wet fingers, bring all four corners to the center and pinch closed tightly.
11. Place onto baking sheet and brush with egg wash.
12. Sprinkle remaining sugar on top, and bake for 15-16 minutes, or until golden brown.
13. Cool on baking sheet for 10 minutes prior to serving.
These one-bite Cherry Cream Cheese Bundles will definitely "wow"  your guests.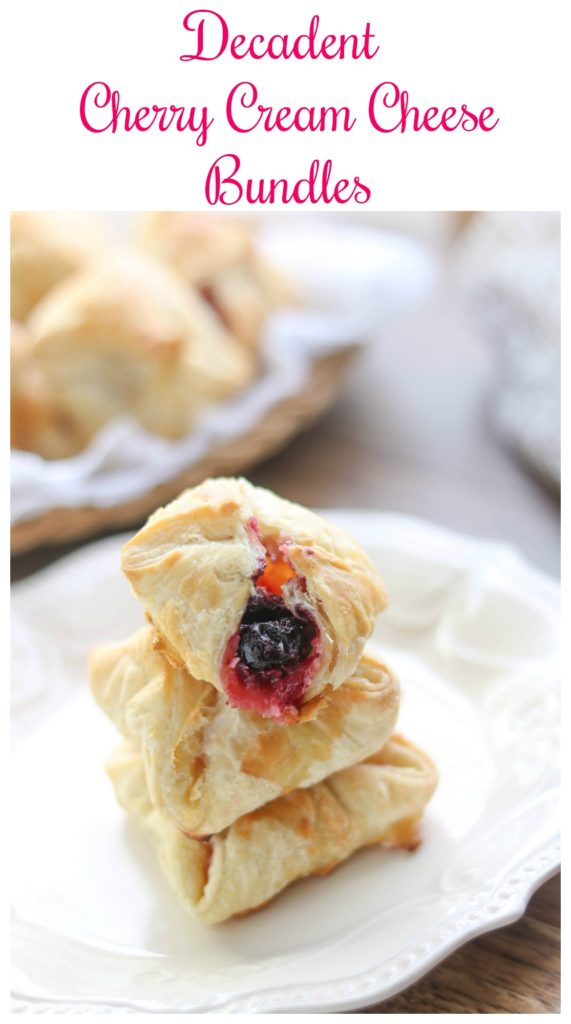 You will have a beautiful work of art that is golden brown to perfection, all that is left is to enjoy!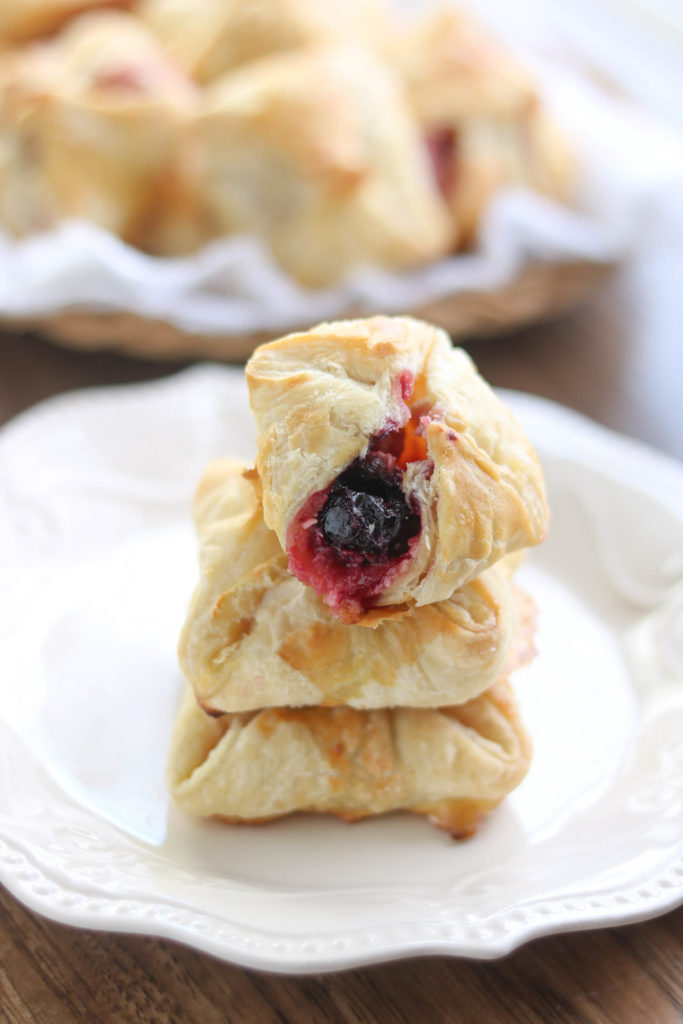 Cherry pie has never been so easy, thanks so much for stopping in today!