Utilizing the back of a door for storage
With the craft closet being super tiny I had to think outside of the box when it came down to storage.  I also had to think of the kids.  Would they really open the drawers and put all the junk back where it belonged?  That would most likely be a negative.  However, the back of the door is within reach and eye site and can be such a useful area, I like that!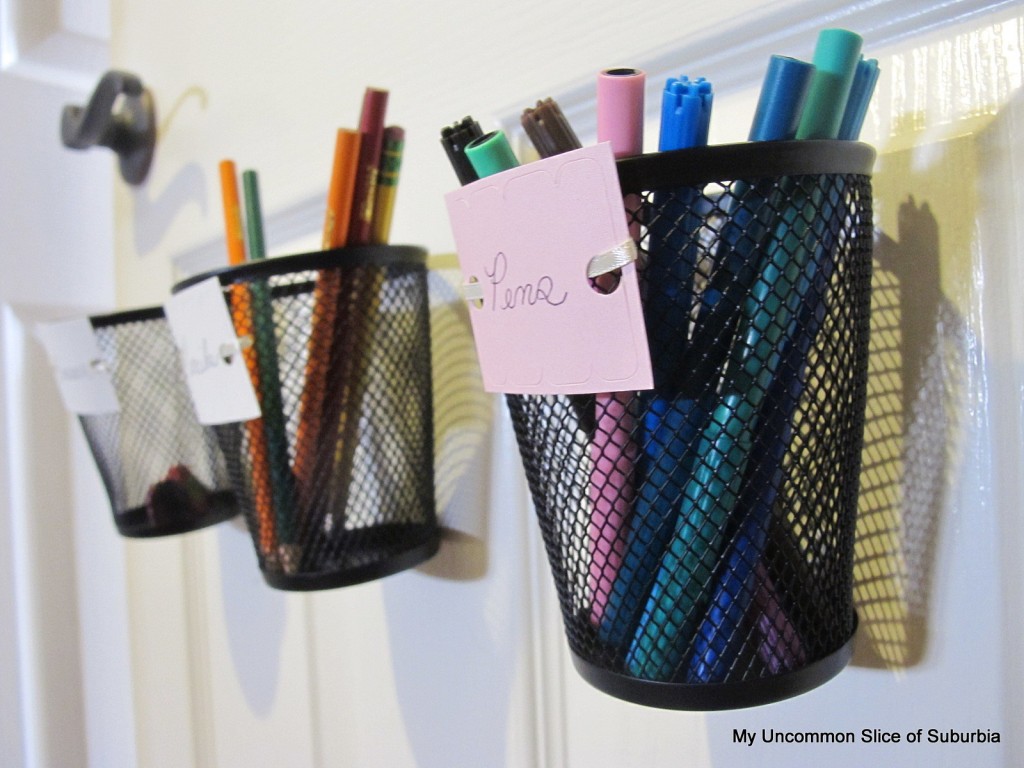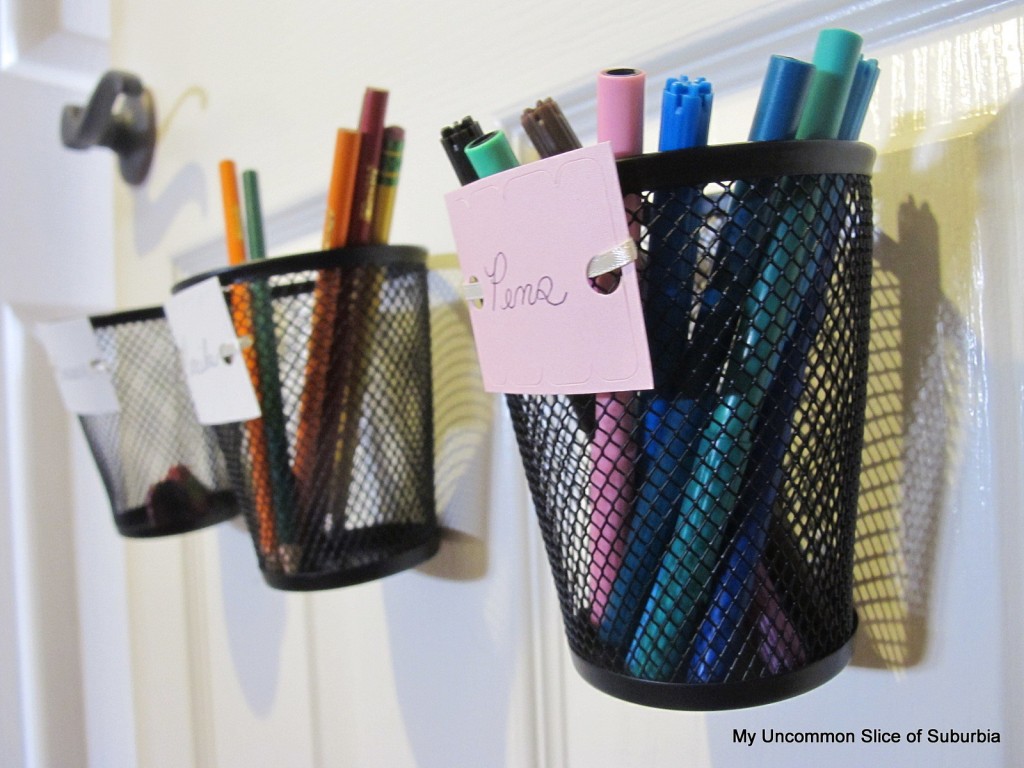 I purchased these wire baskets at the dollar store; added labels using card-stock and ribbon.
When the hubby left to get the mail I quickly added tiny little nails to the back of the door, he will never open the craft closet anyway. (fingers crossed)
Placed the basket right on the nail and filled them up, instant storage!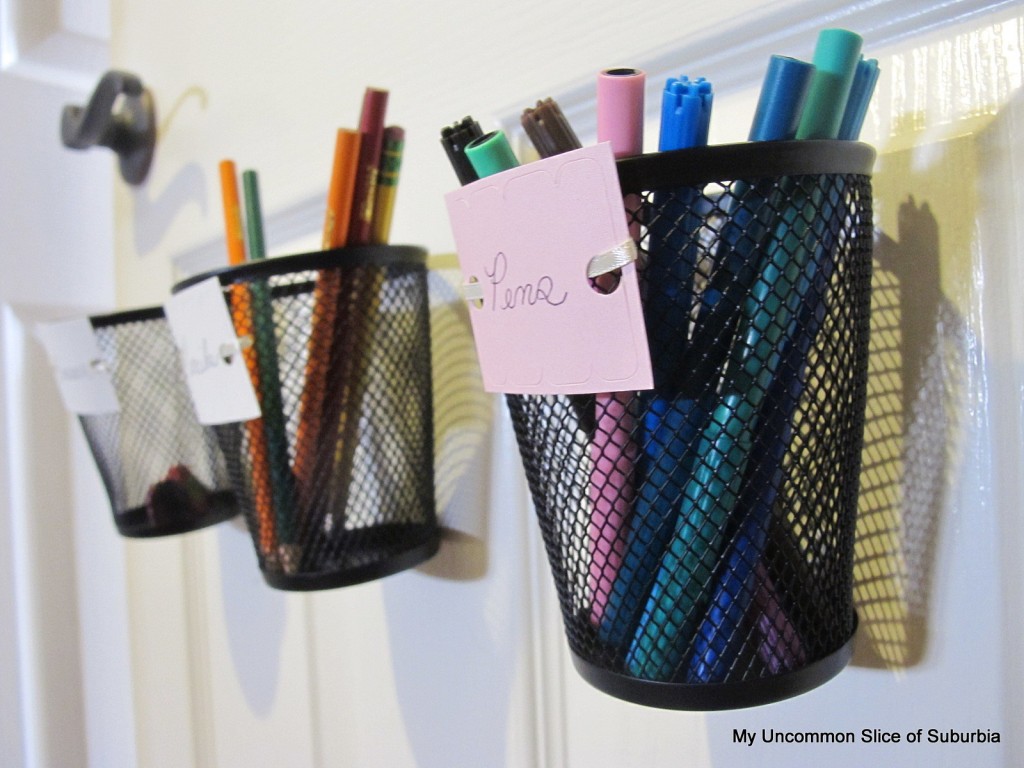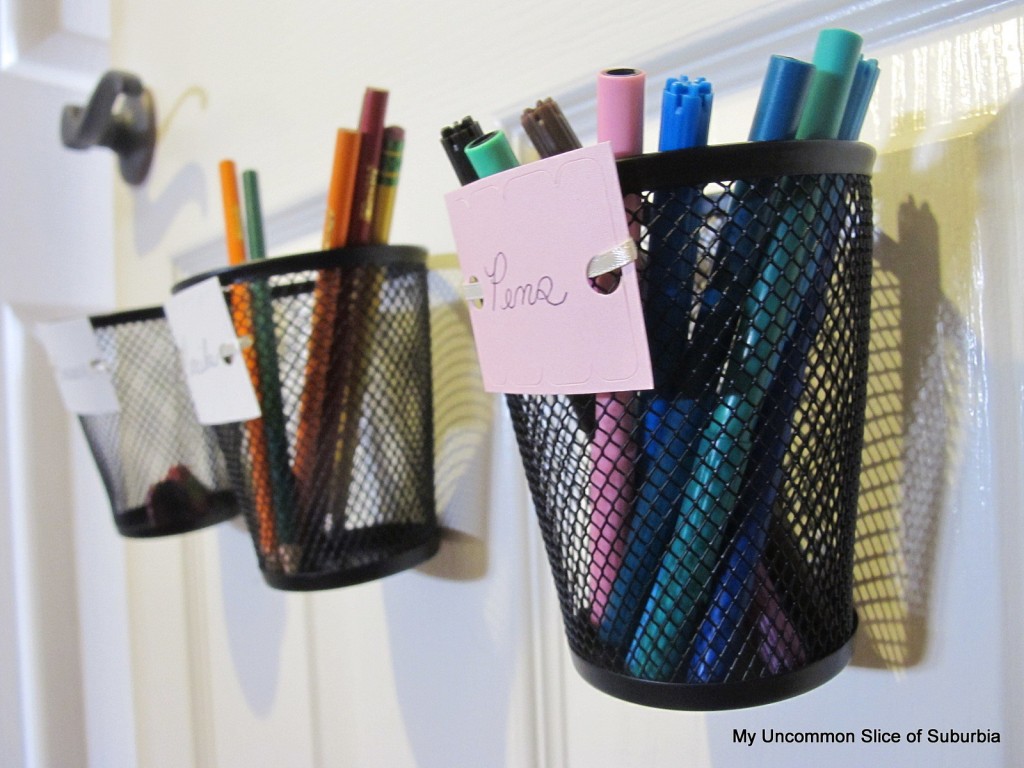 OK I promise I am almost done with the closet!
~Thanks for stopping by~