Next to baskets, trays have to be one of my favorite thrift store finds, they make for such a fun DIY makeover. This is an easy project, all you need is some kind of decorative paper, spray paint, scissors, brush, and mod podge! It's that time again where some of my favorite blogger friends are making over a thrift store find!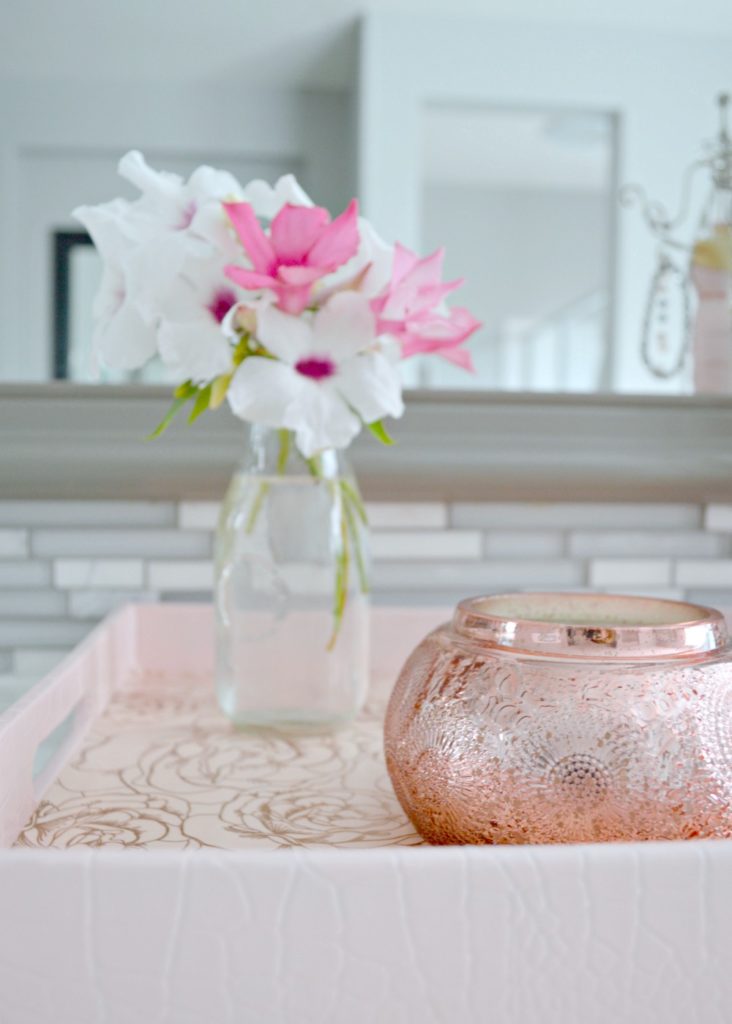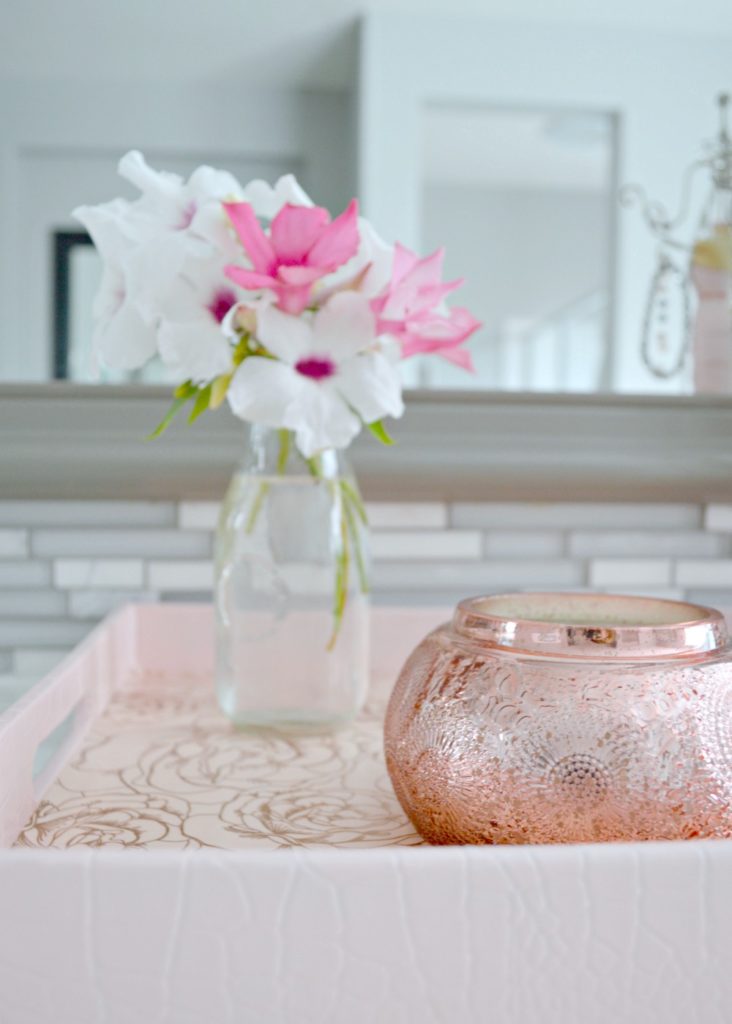 I'm not 100% sure what this tray is made out of, maybe pleather but it's heavy and for only $3 I was ready to give it a little TLC.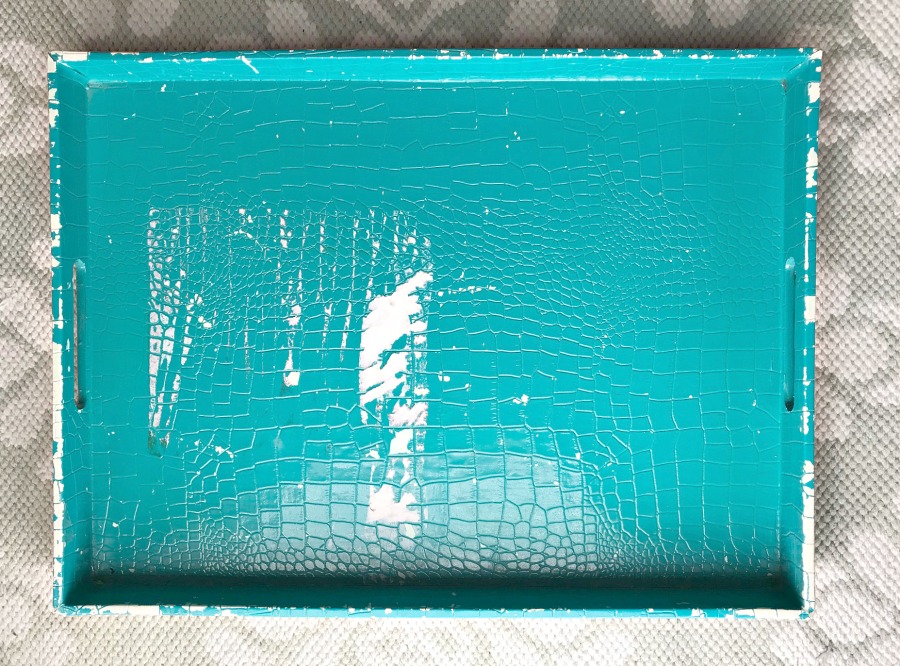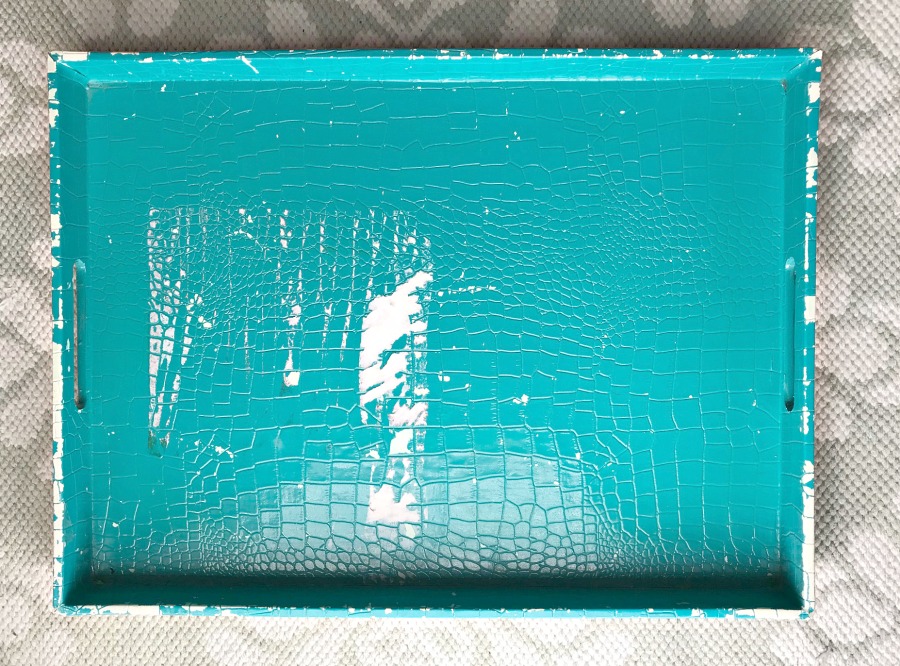 Affiliate Links below
Supplies
Mod Podge

Craft Paper
Tray
Rust-Oleum spray paint,Candy Pink(Gloss)
(make sure it is paint and primer in one)
Sand Paper
Wet Rag
Scissors
Paint Brush (1 1/4 inch works well) or foam brush
I gave the tray a light sand to get rid of what looked to be some stuck on paper and cleaned it up really well.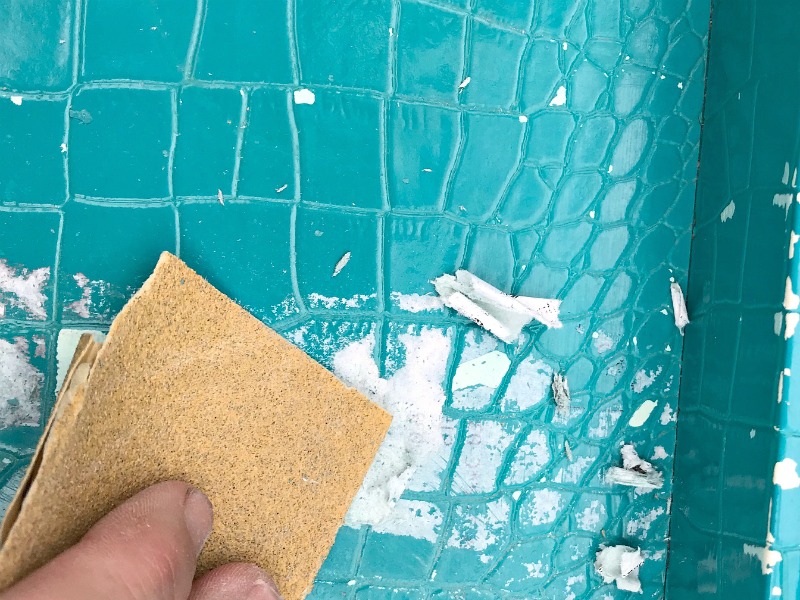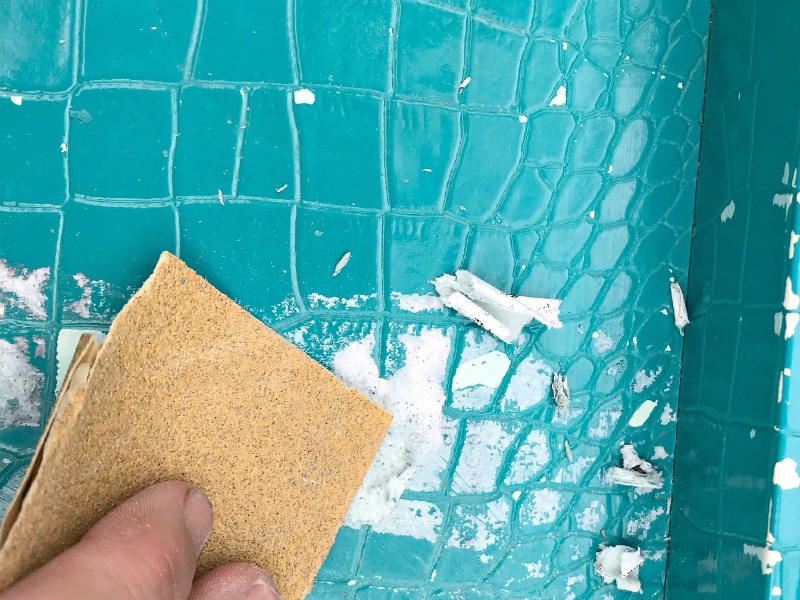 I gave it two coats of spray paint, allowing it to dry in between coats.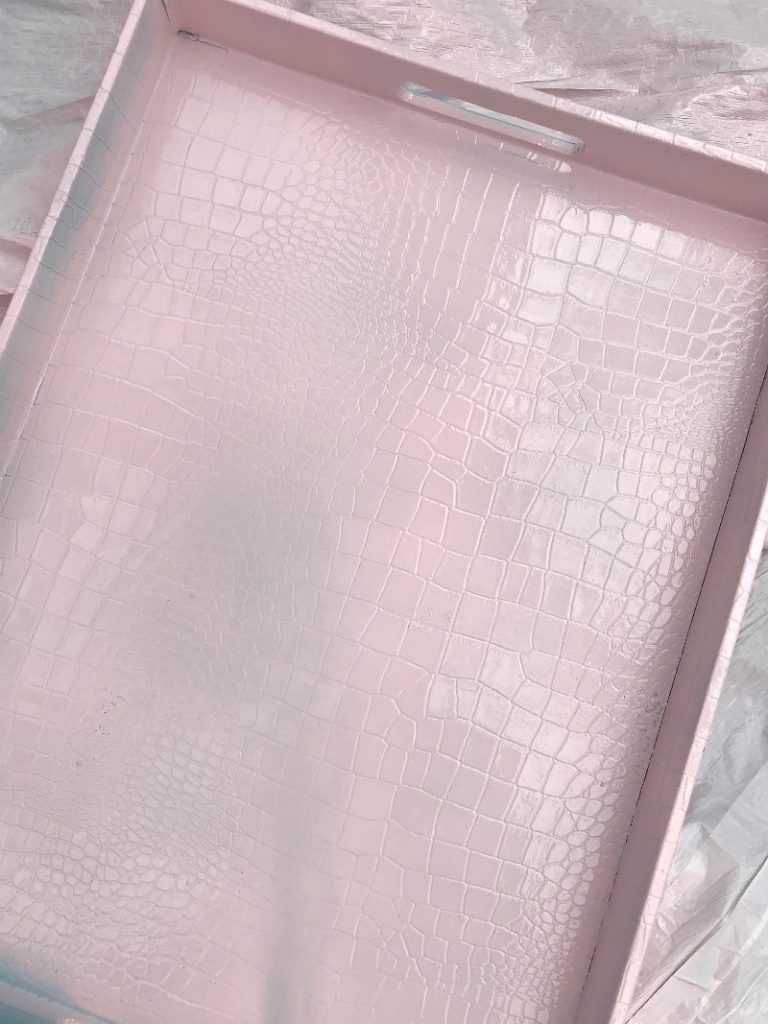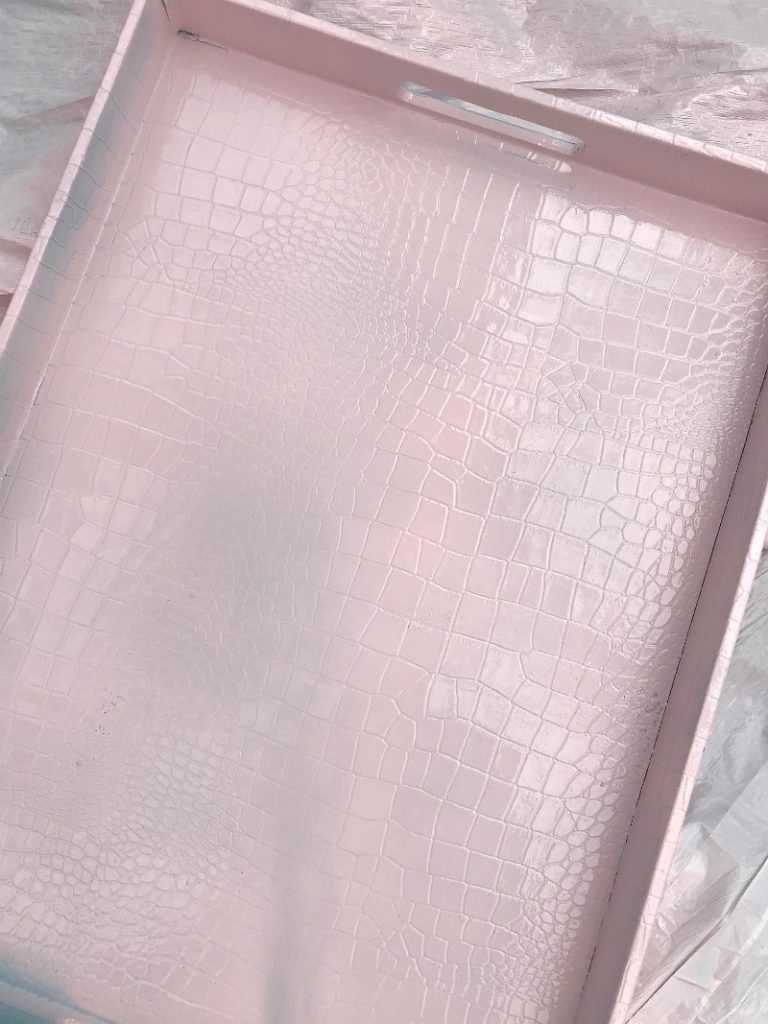 Measure and cut the paper to fit the bottom portion of the tray. It's easier t if you have a big enough piece of paper to cover the whole thing. But if you don't, make sure you patterns line up properly. I found my paper at Michael's and fell in love with it, using my coupons I was able to purchase 2 sheets for $1.50
Apply a coat of Mod Podge where the paper will lay on the tray and a coat of Mod Podge on the back of the paper.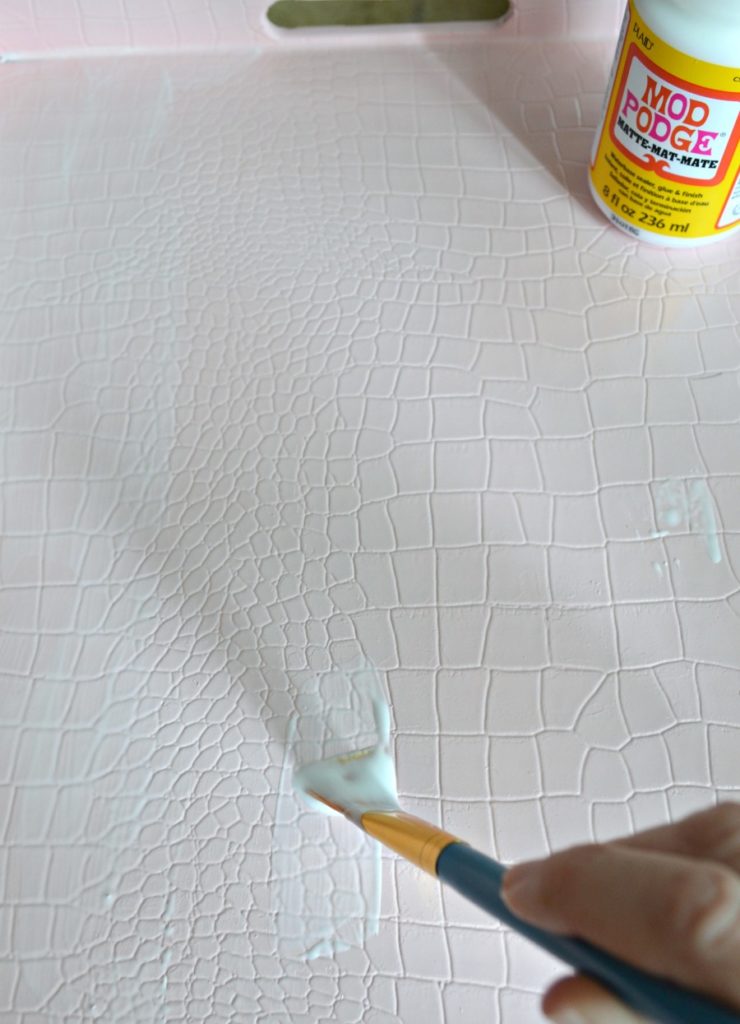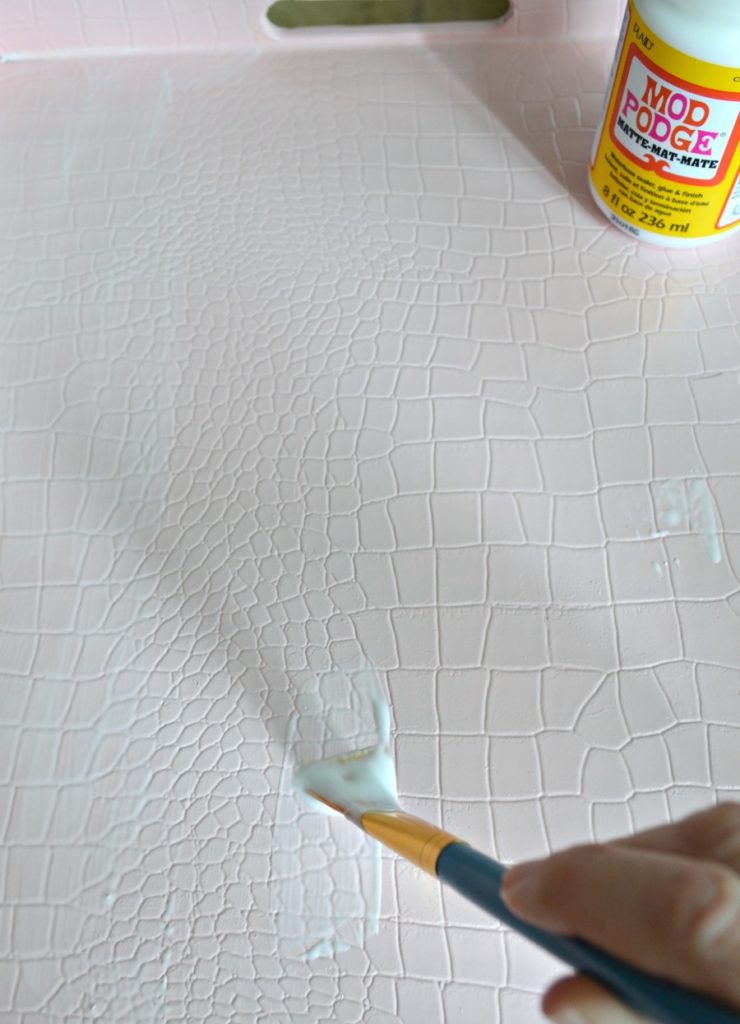 If you are working with 2 pieces of paper, place your smaller piece of scrapbook paper down first. followed by the larger piece.
Gently smooth out any bubbles with the tips of your fingers or a rubber scraper.
Apply 2 coats of mod podge to seal the tray and to protect the paper.
Allow 20 minutes drying time in-between each coat.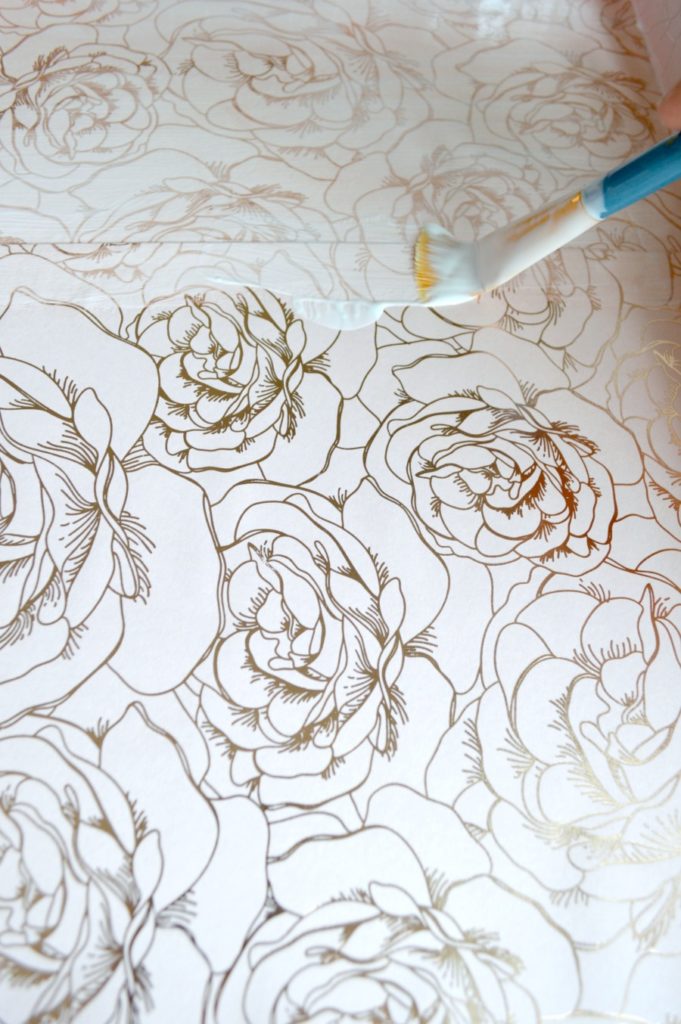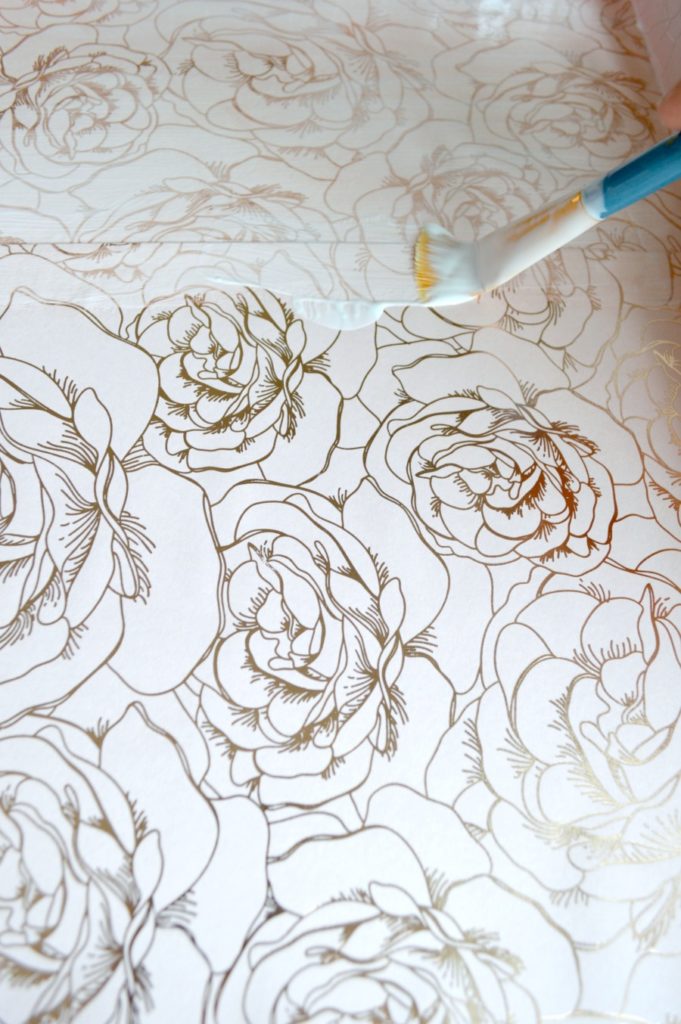 Style your tray and enjoy! I am using the tray in our master bathroom something tells me it won't look like this in about a week.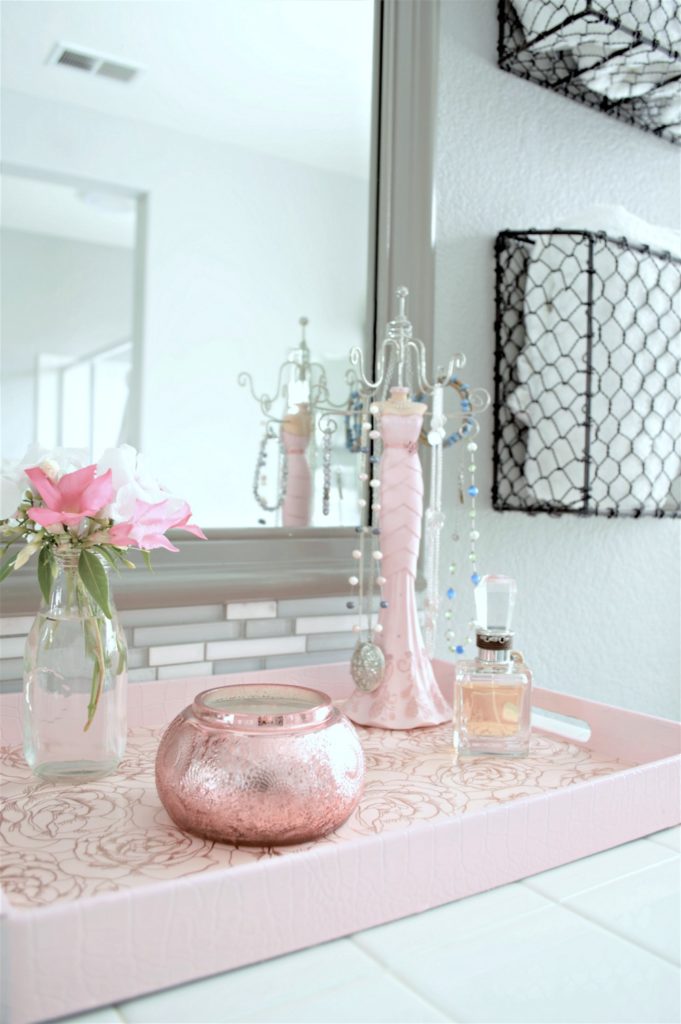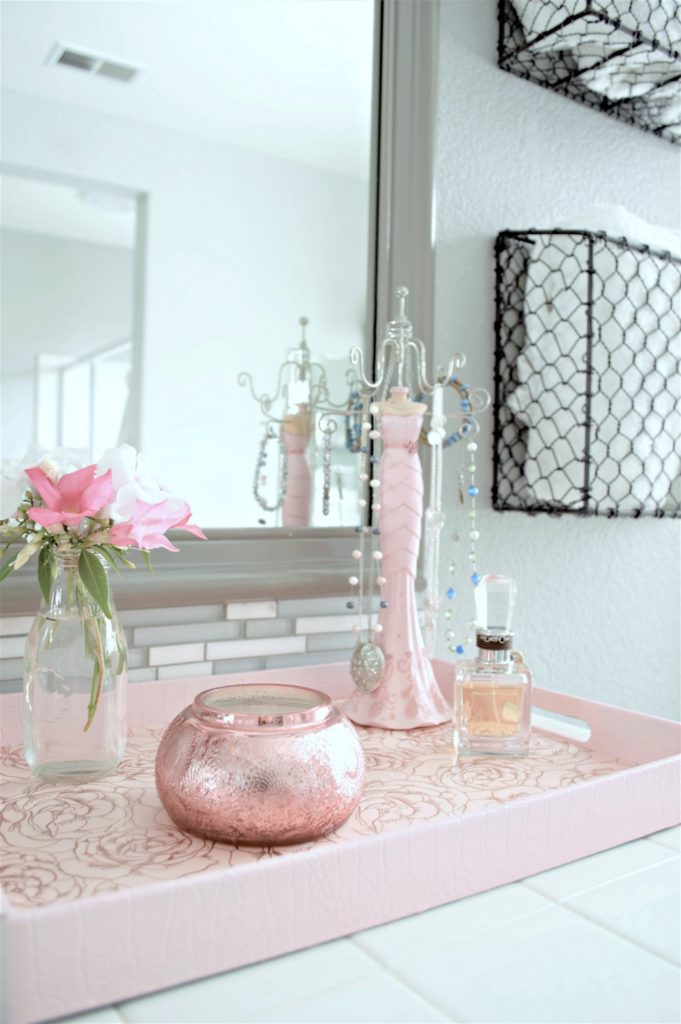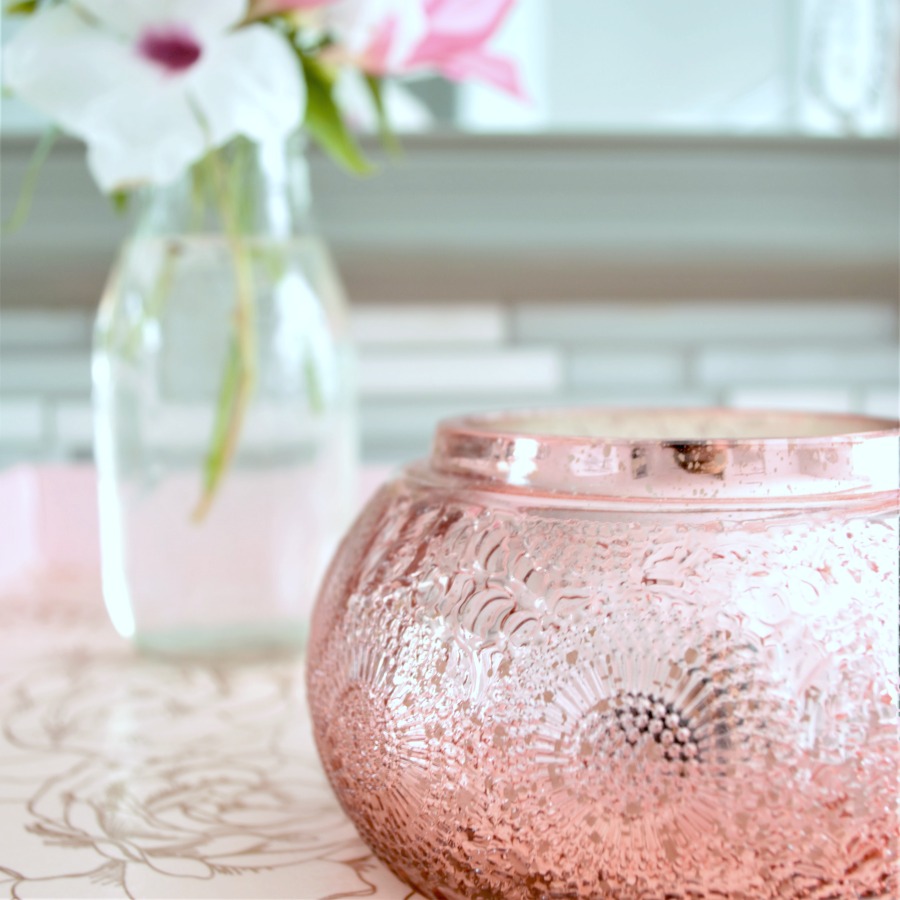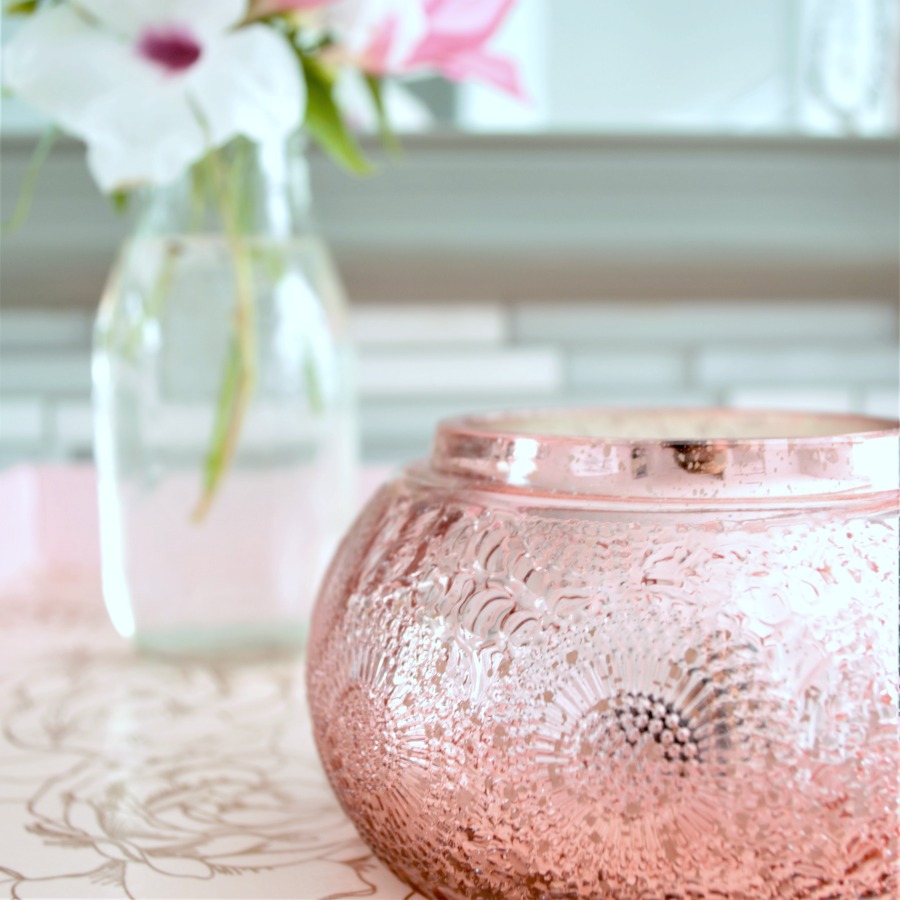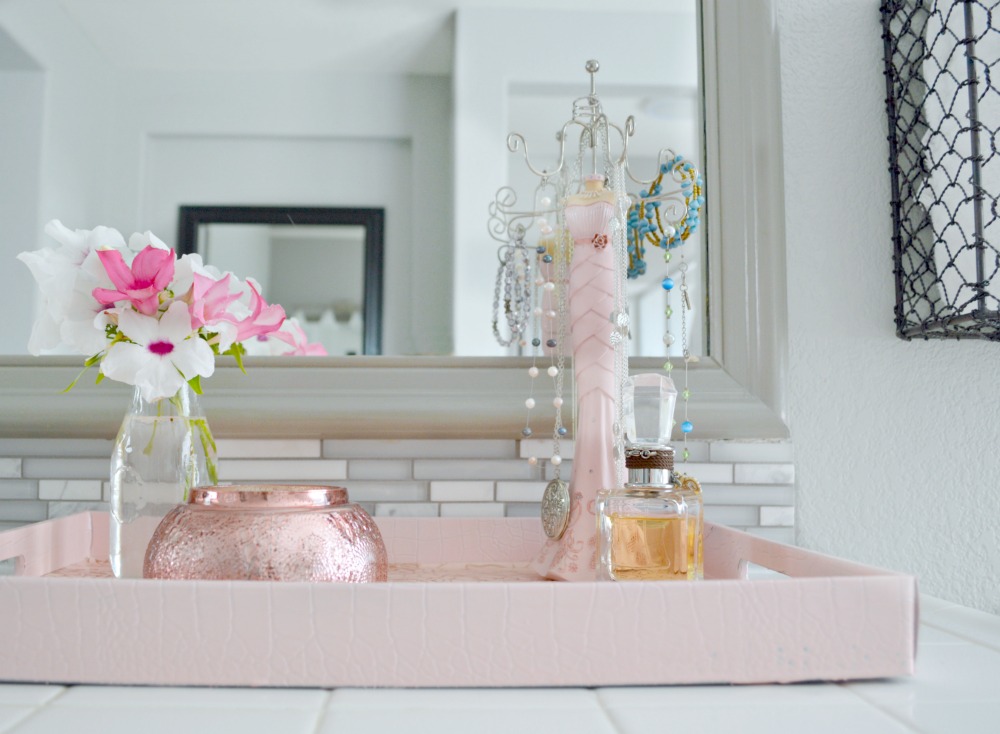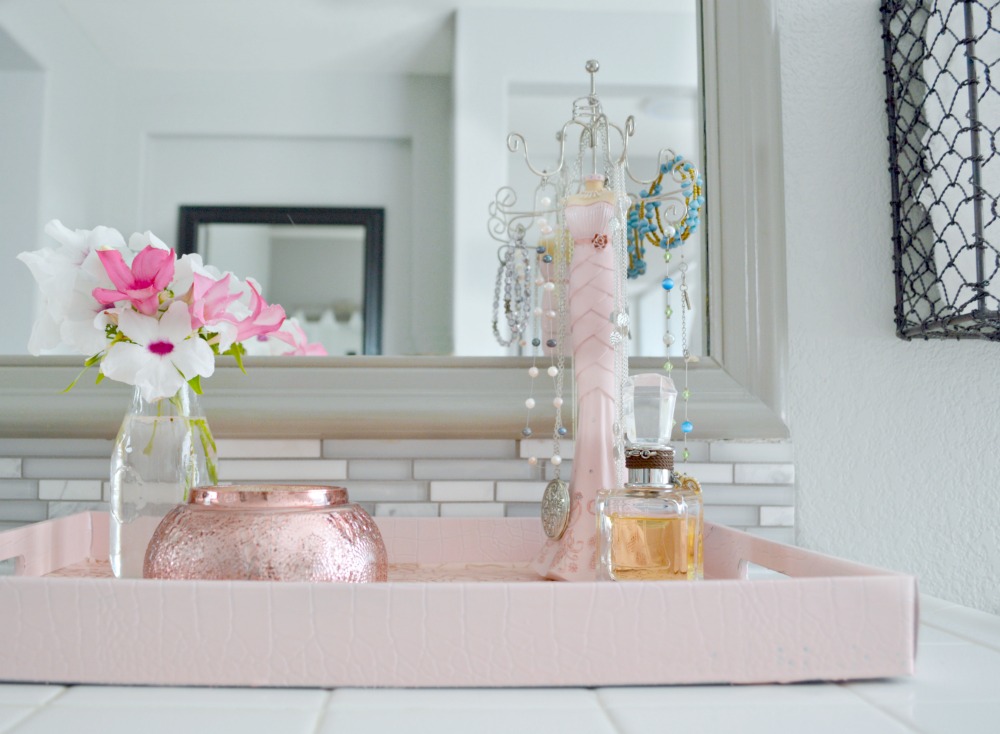 I gave our master bedroom a few subtle touches of blush pink and the tray matches perfectly, you can see more of the room here.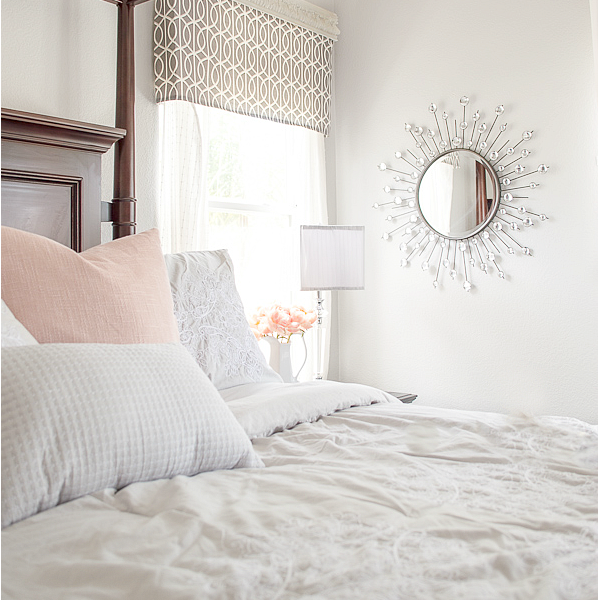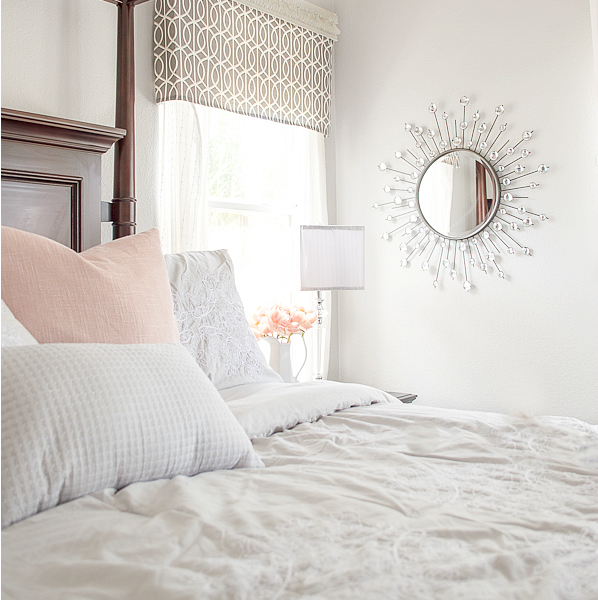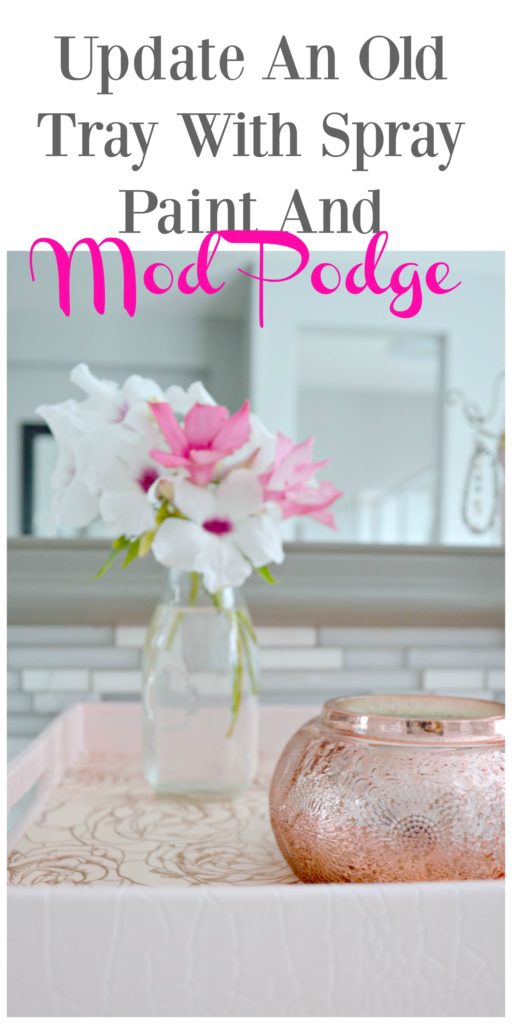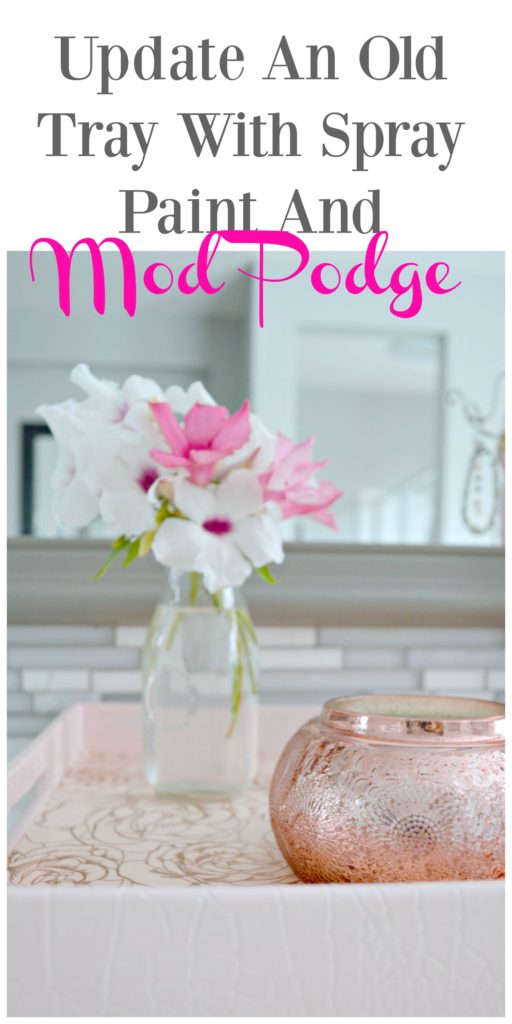 It's time to see what everyone did with all of their thrift store finds, just follow the links below!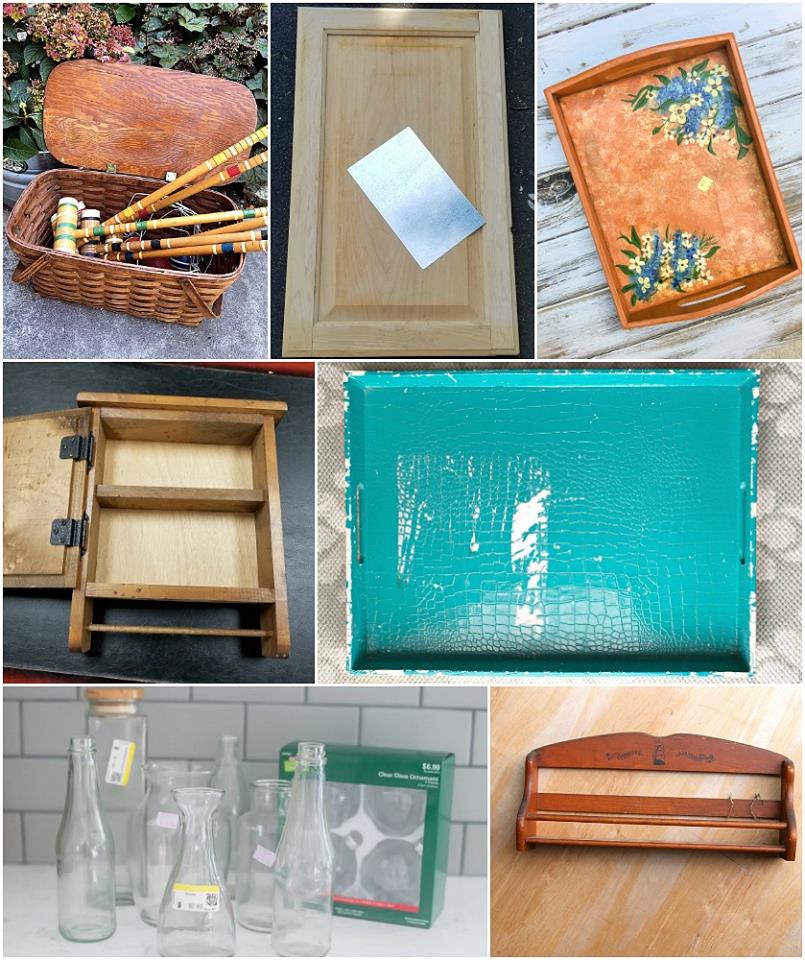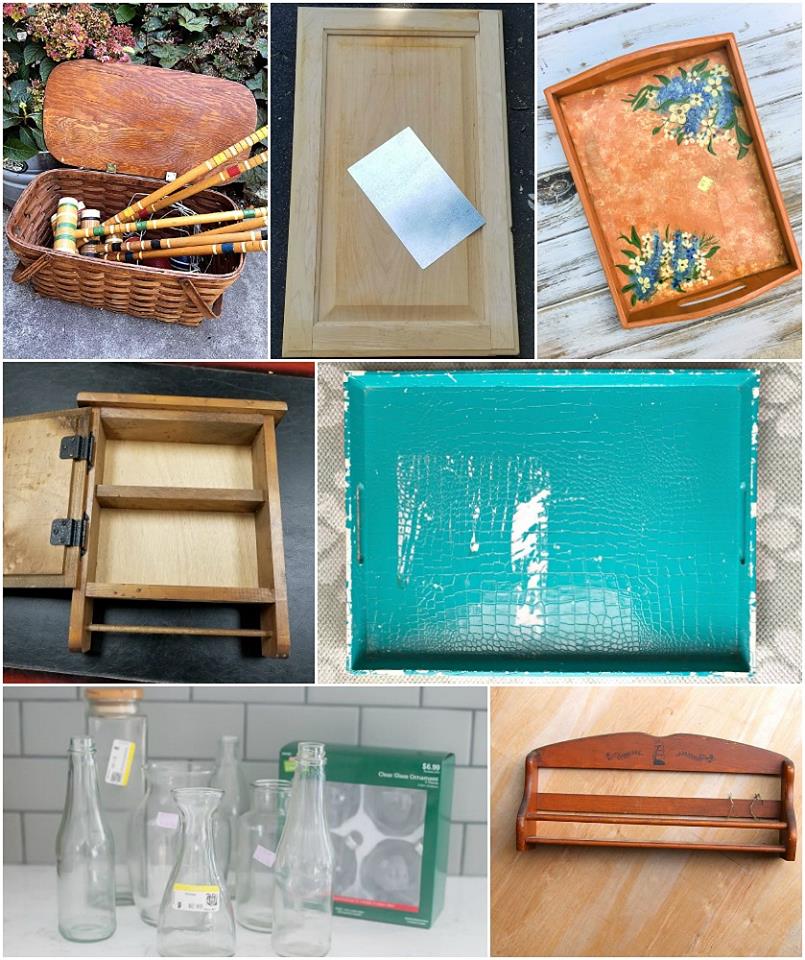 Repurposed Spice Rack
Vintage Inspired Military First Aid Kit
Repurposed Croquet Set
DIY Tray Makeover
Beachy DIY Sea Glass Decor
Masculine Tray Makeover
Magnetic Memo Chalkboard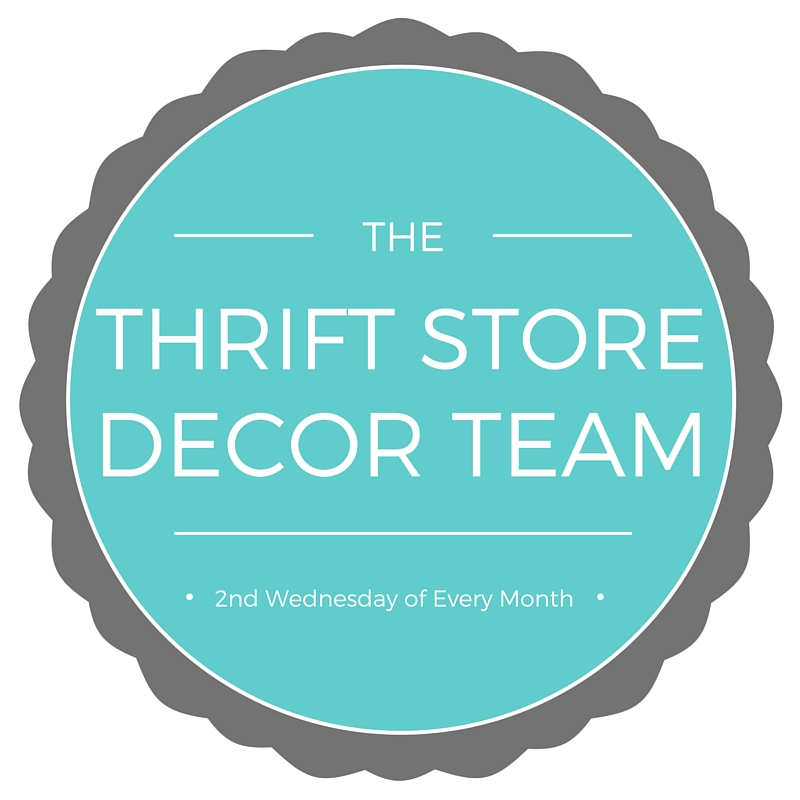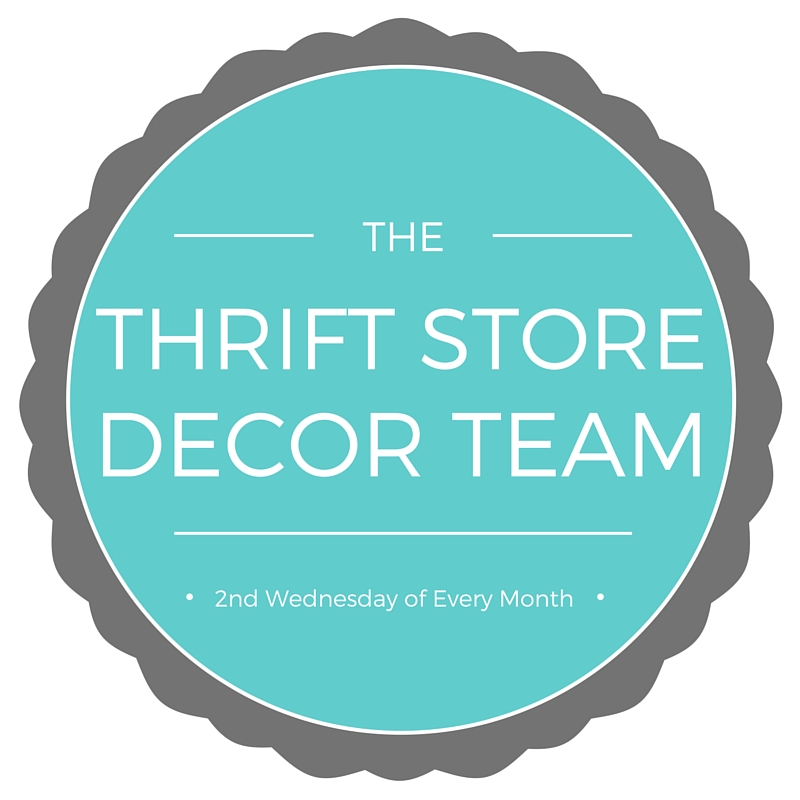 Thanks so much for stopping in today!