Valentine Pennant Banner Tutorial
I love Valentines Day. Nothing crazy, just some flowers and chocolates and a yummy home cooked meal that we eat as a family. I love the fact that it gives me an excuse to add little splashes of pink around the house too!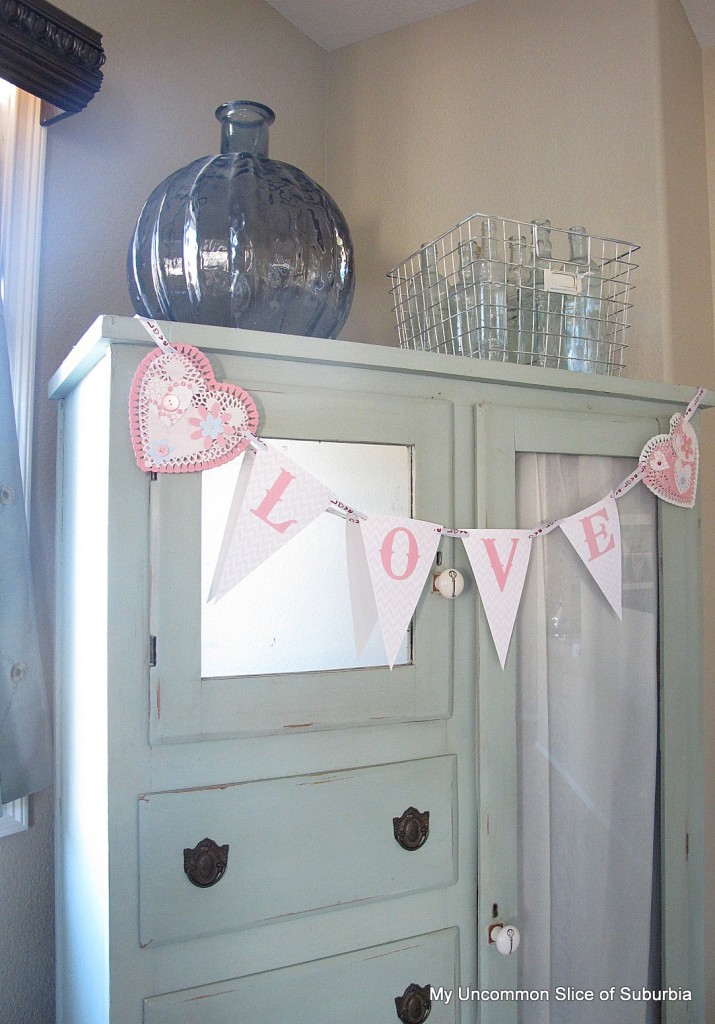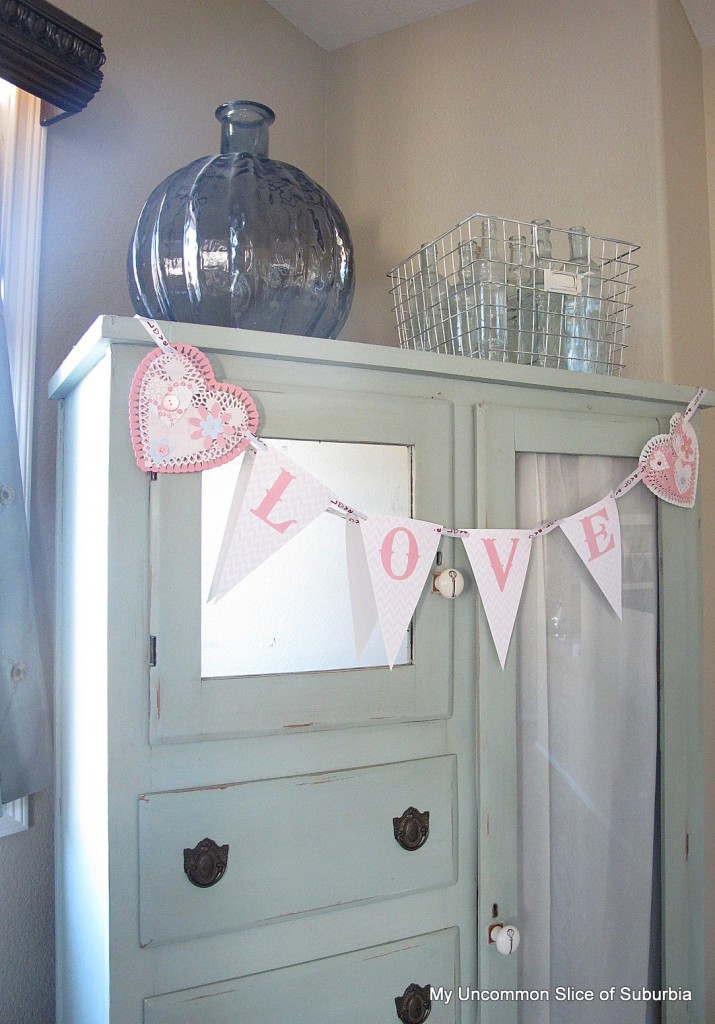 This little pennant banner was a lot of fun to make and it's so cute!
~Valentine Pennant Banner Tutorial~
Head on over to Gaddie and Tood for the printable pink or blue alphabet letters. She has a ton of other adorable and fun printable's for personal use as well! Update: Looks like their blog is not longer available so I don't have the file of the letters to share with you, so sorry.
Print them out, I used photo paper.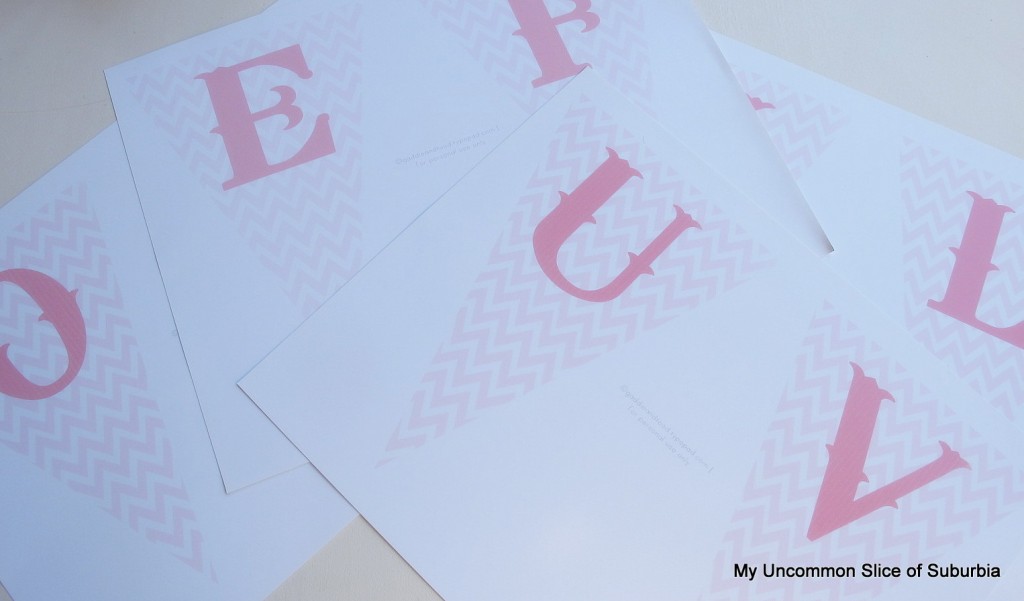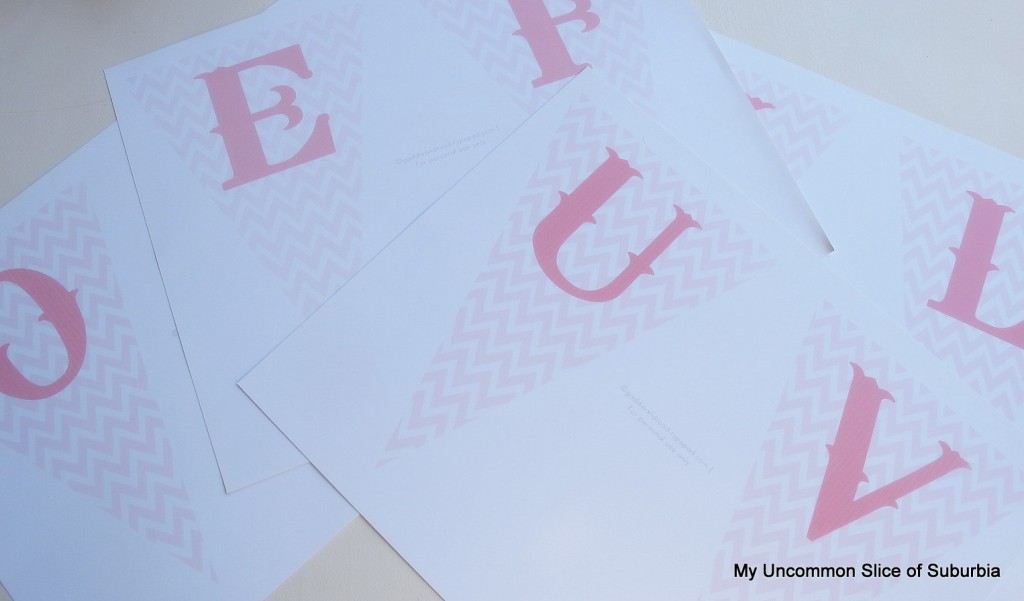 Grab ribbon, buttons, scrap paper whatever your heart desires. The only thing I purchased was the Doilies for a dollar at the 99 cent store.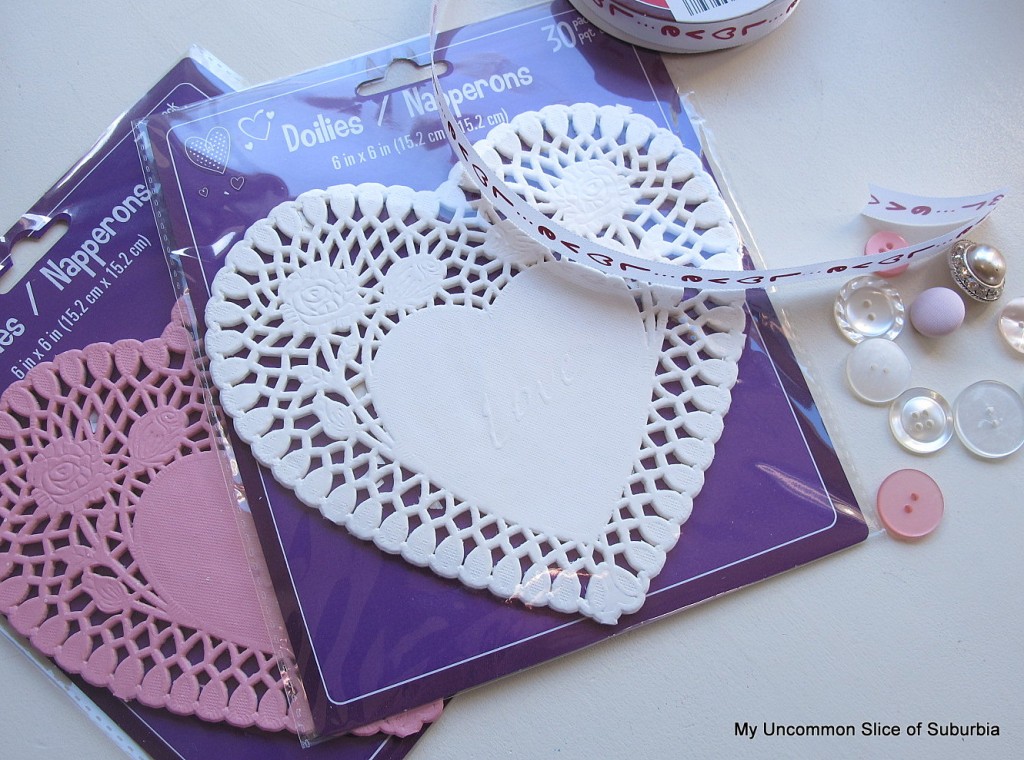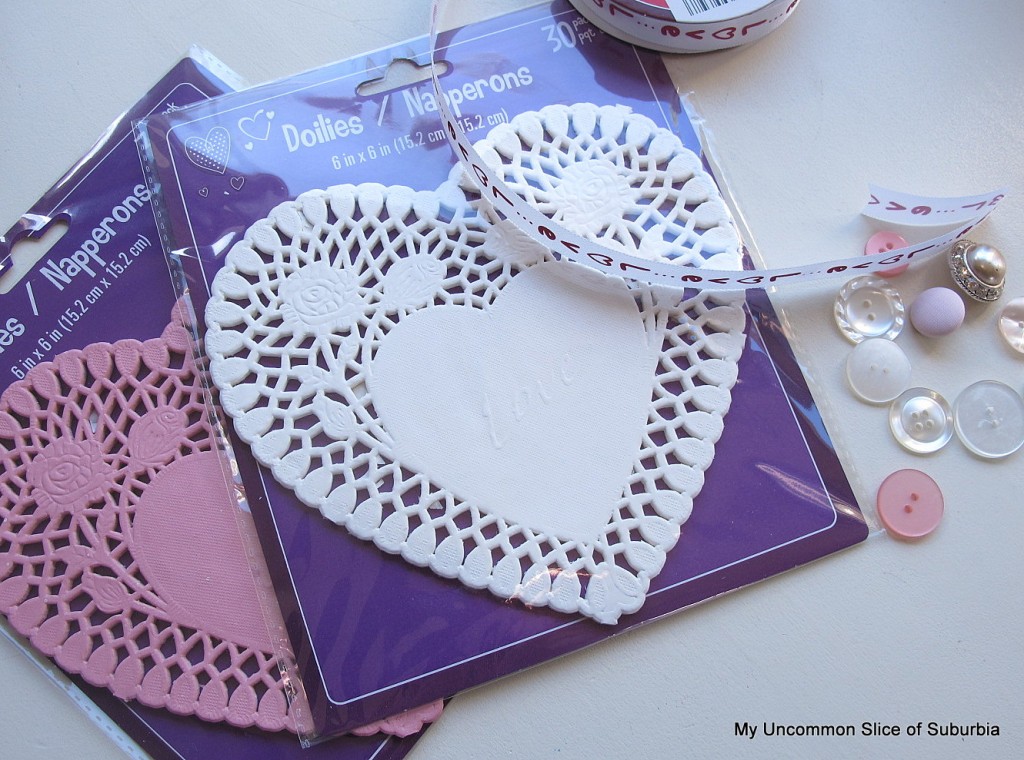 Start layering your paper and supplies adhering with hot glue. Cut out your triangles and thread everything through the ribbon.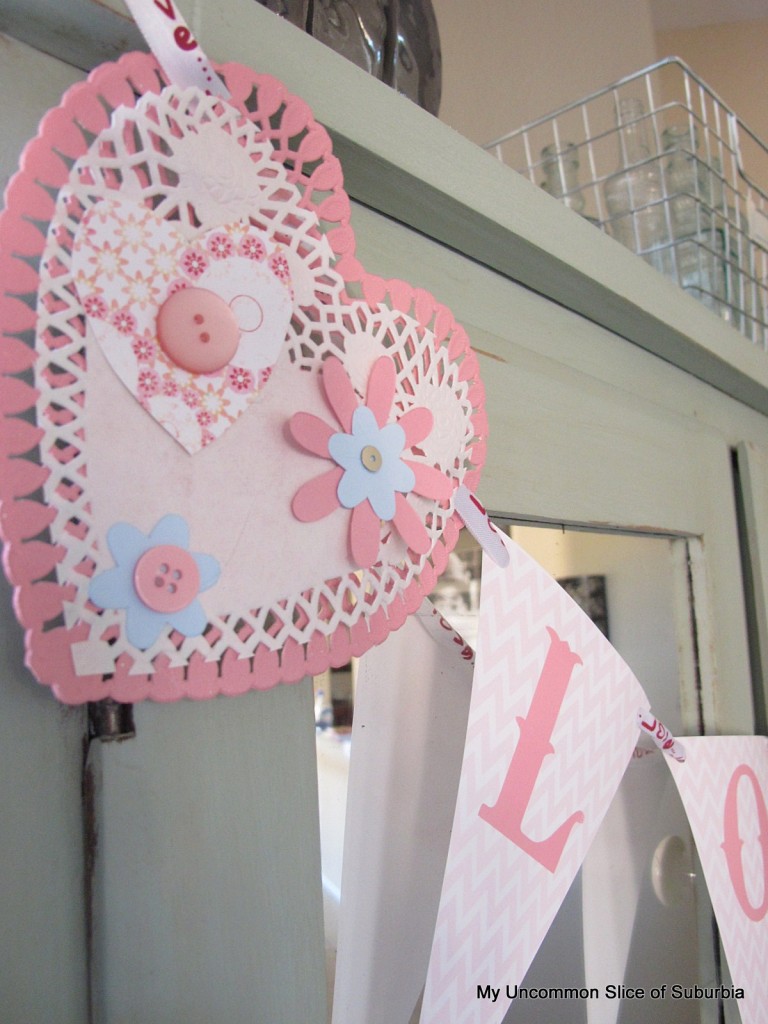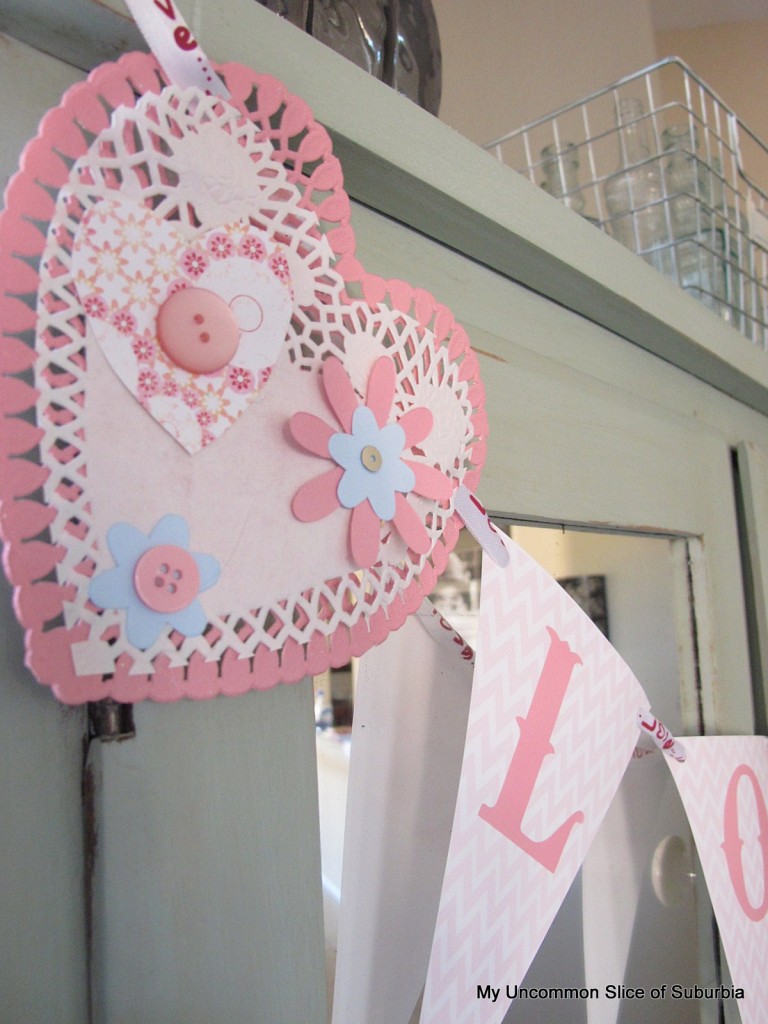 I thought it would look pretty up against the armoire we have sitting in our niche upstairs.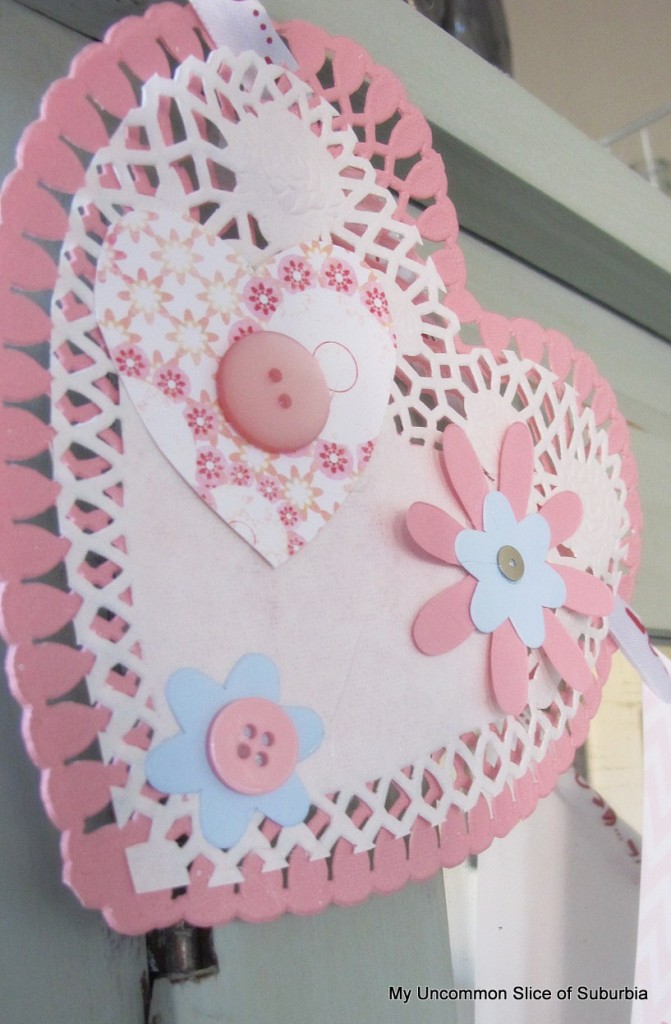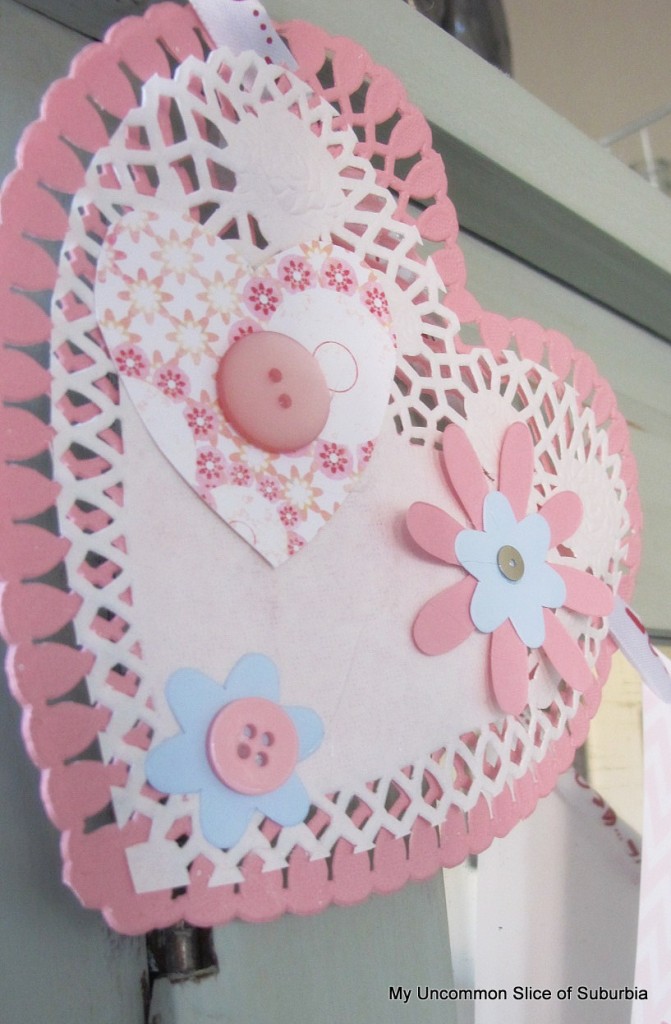 An easy and inexpensive decoration, took about an hour!
~Thanks so much for stopping by today~