DIY Installing faux stone indoors
Space underneath the stairs is often neglected yet the possibilities are endless with what you could do with this tiny space.  About 7 years ago when we tore down our family room wall we decided to have our contractor open up the space under our stairs. 1/4 of the space became our wine cellar and the other 3/4 a  place to hide all my junk!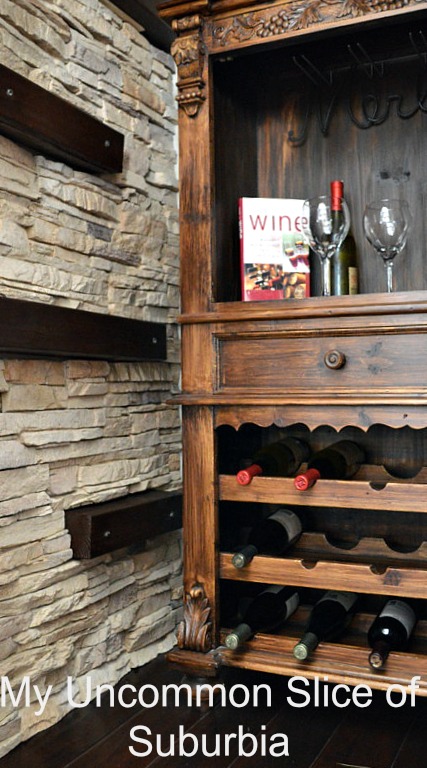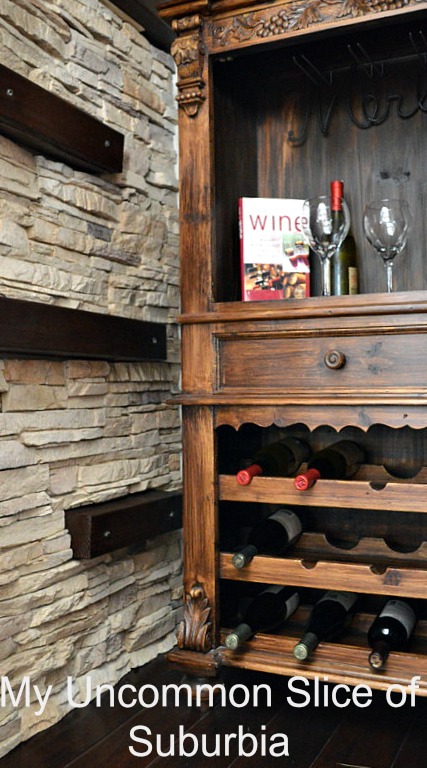 Recently, my fabulous hubby gave the cellar an update by installing left over stone from our fireplace.  First we made a mock up of how we wanted the wall to look outside by creating a template with chalk.  We played around with the layout until we were both happy with the way it looked.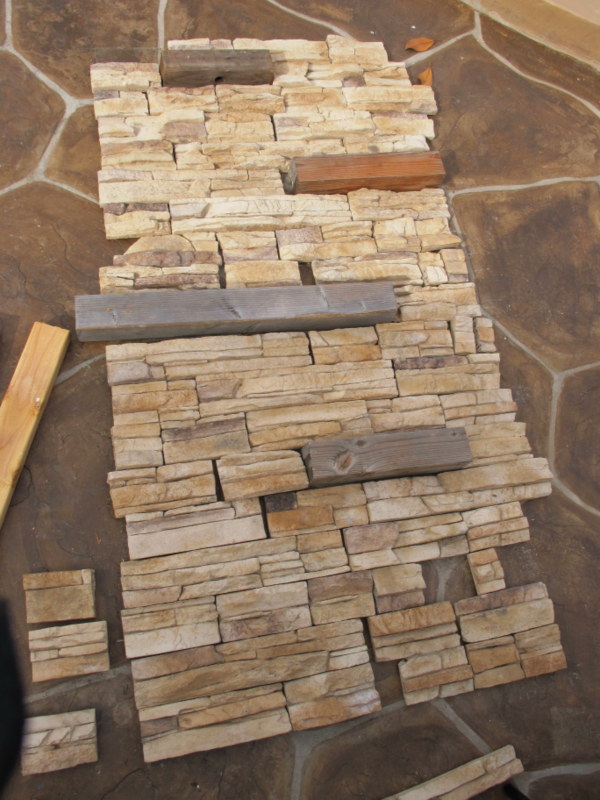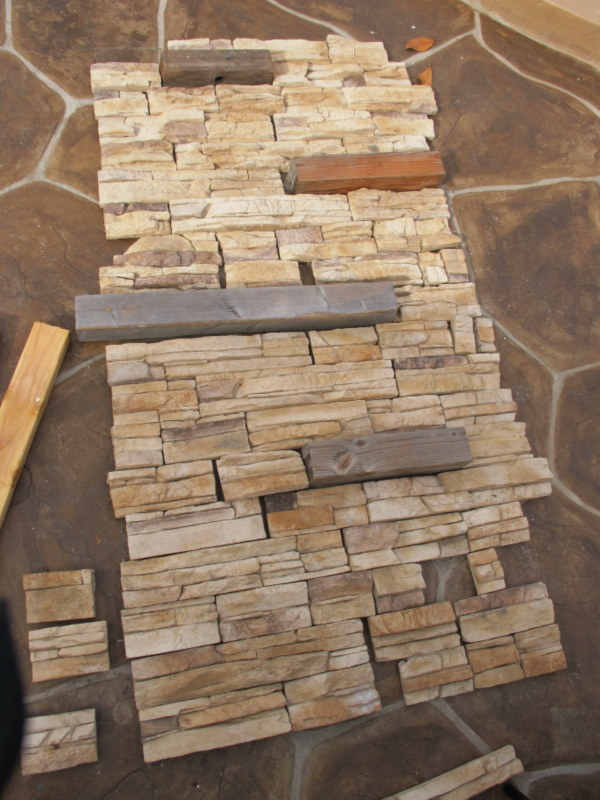 Next, I painted the back wall using Amazing Grey to brighten the space up just a bit and gave the wall a good cleaning.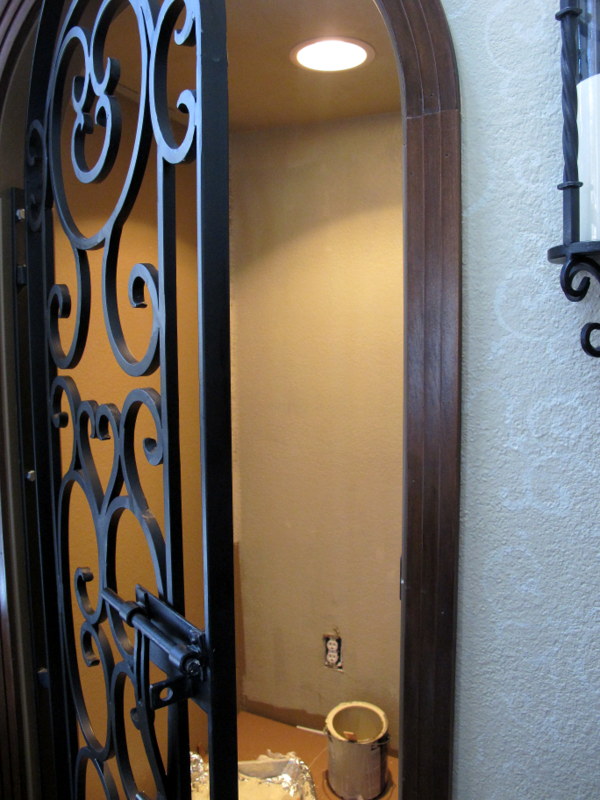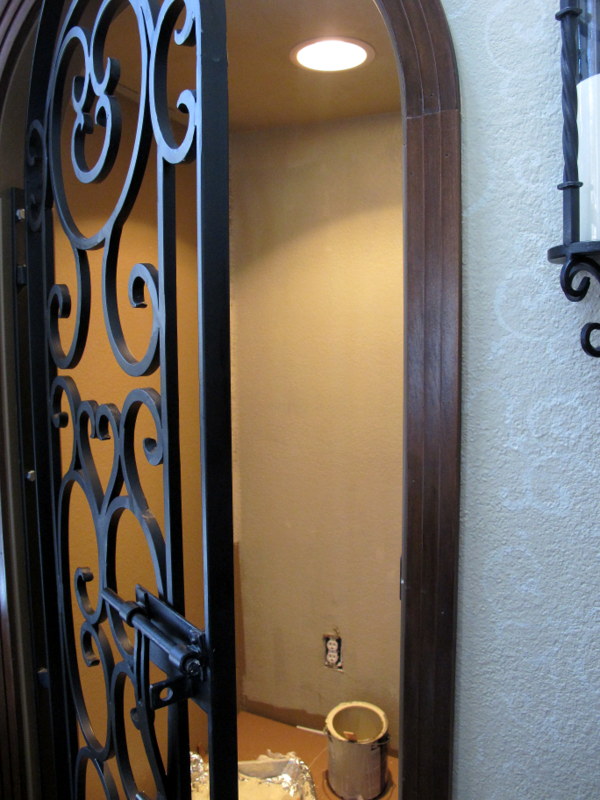 He applied a premium grade adhesive to the back of the stone and applied the stone directly to the wall.  (We used PL375)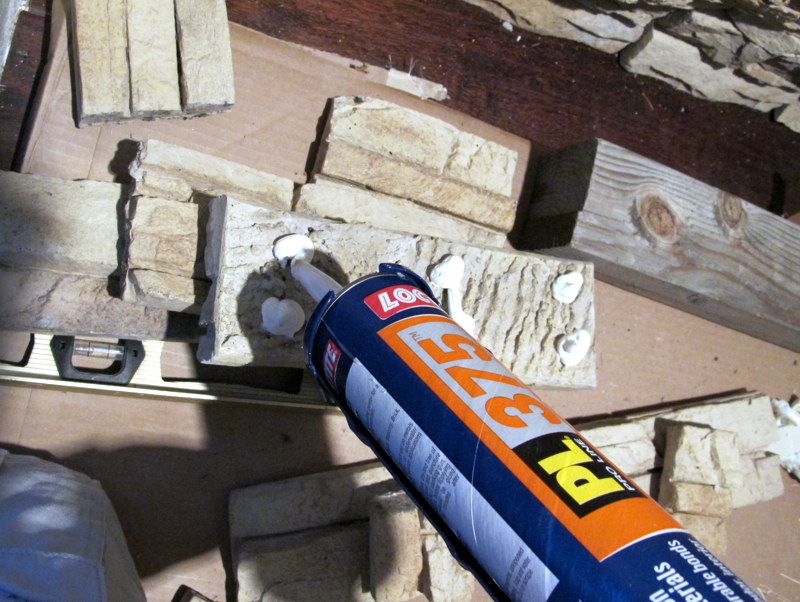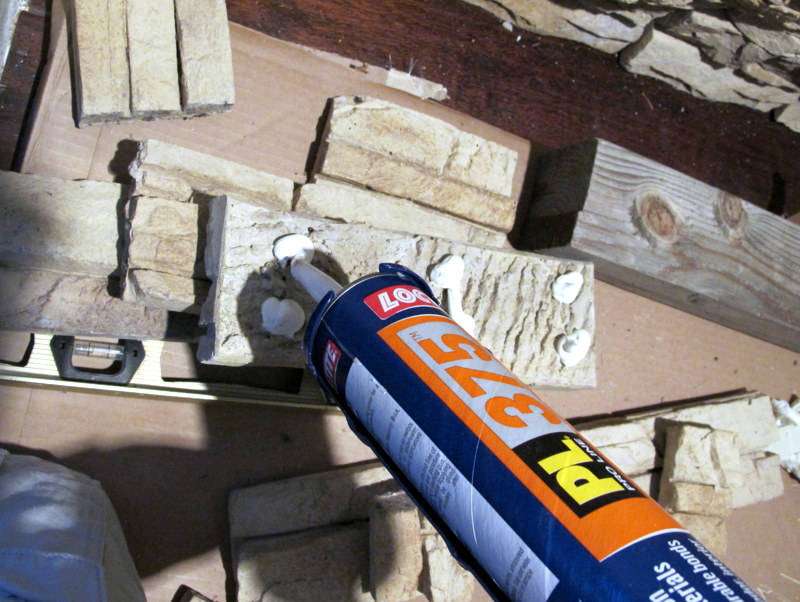 He started from the bottom and worked his way up to the ceiling. This will ensure that the seams on the next row will line up.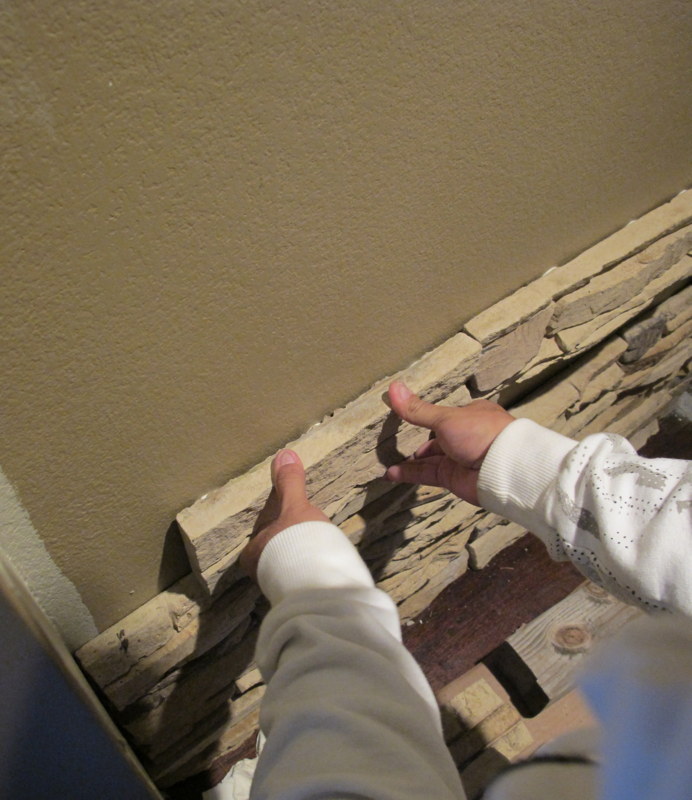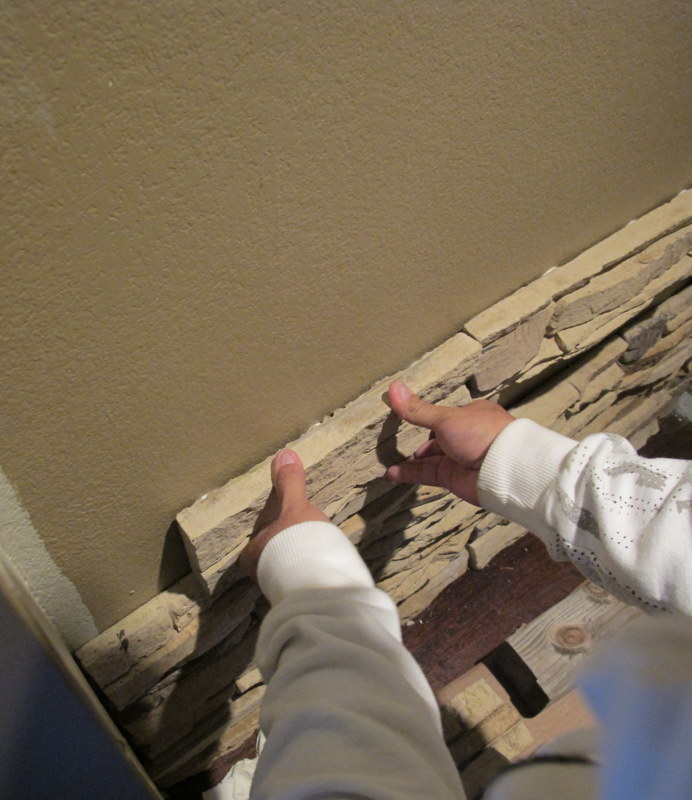 To go with the theme of our fireplace we installed random pices of wood that we stained for a more rustic feel.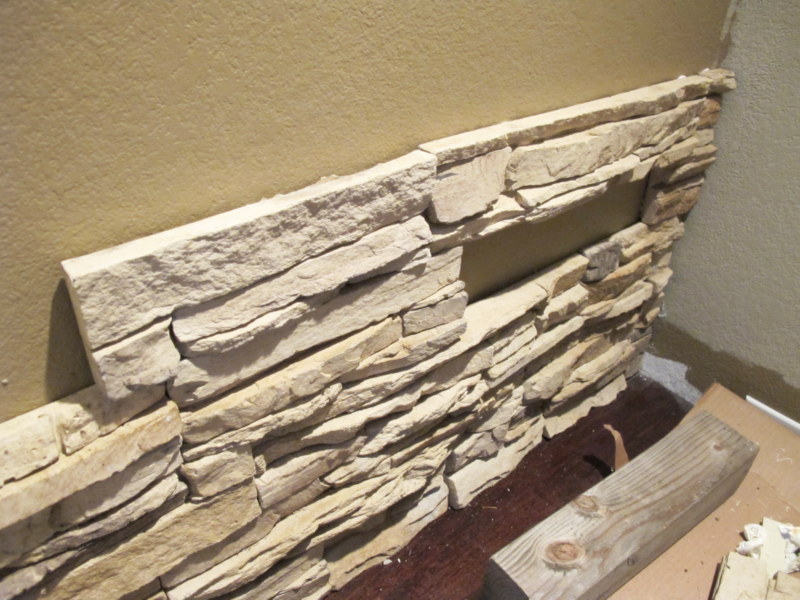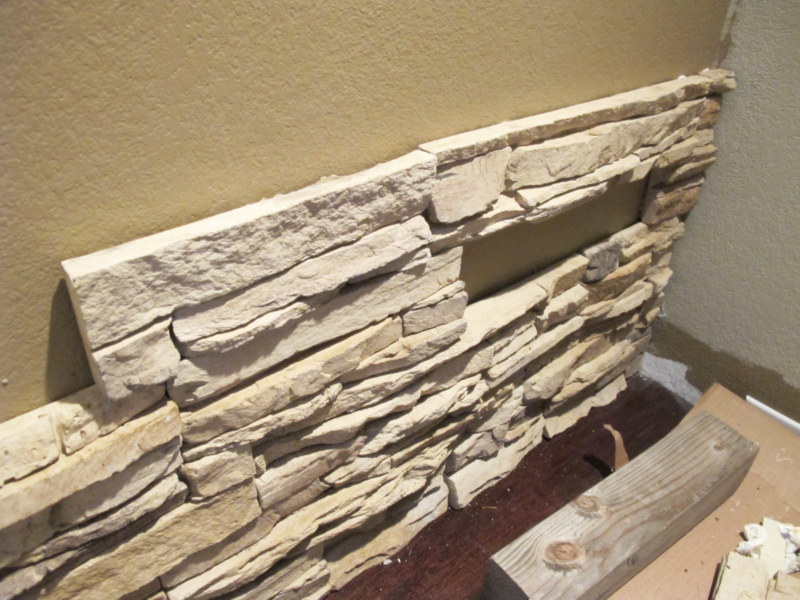 A few of the end pieces of stone needed to be cut. He used a Grinder with a concrete blade to cut stone to size.
He simply adhered the wood by pre drilling holes for the screws in the wood.  Next, he applied liquid nails to the back of the wood then drilled the wood into the studs of the wall.  If the studs are not lining up you can use drywall brackets.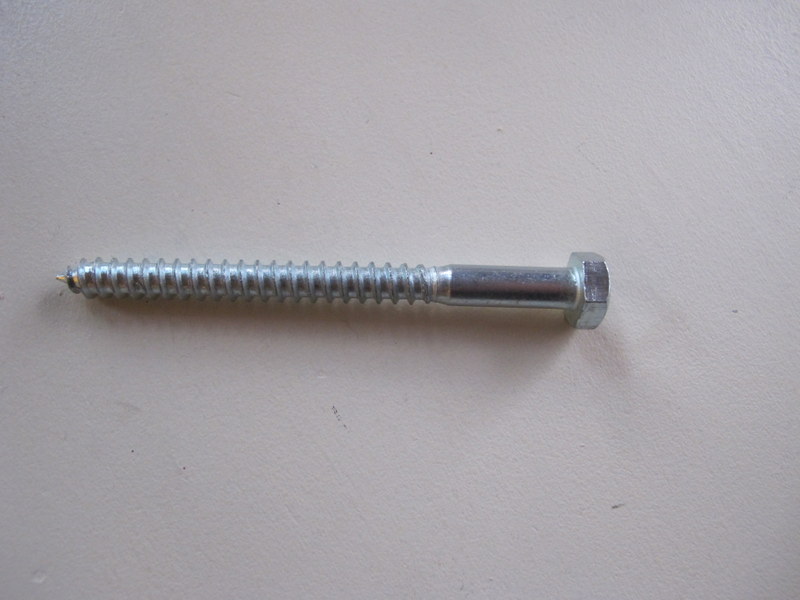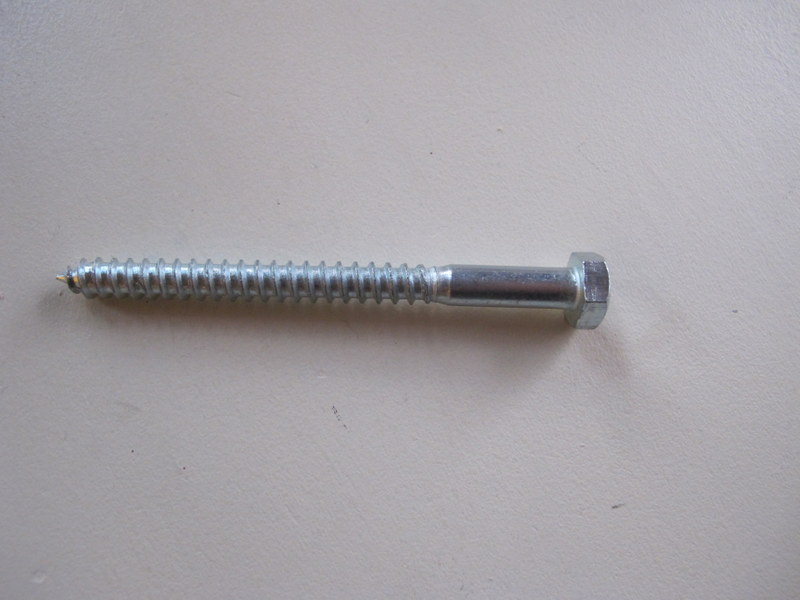 We are thrilled to have this little area under our stairs and love that it ties in with our fireplace.
 Applying stone to a fireplace is completely different then applying to a wall. Tar, metal, mortar and many more supplies are needed.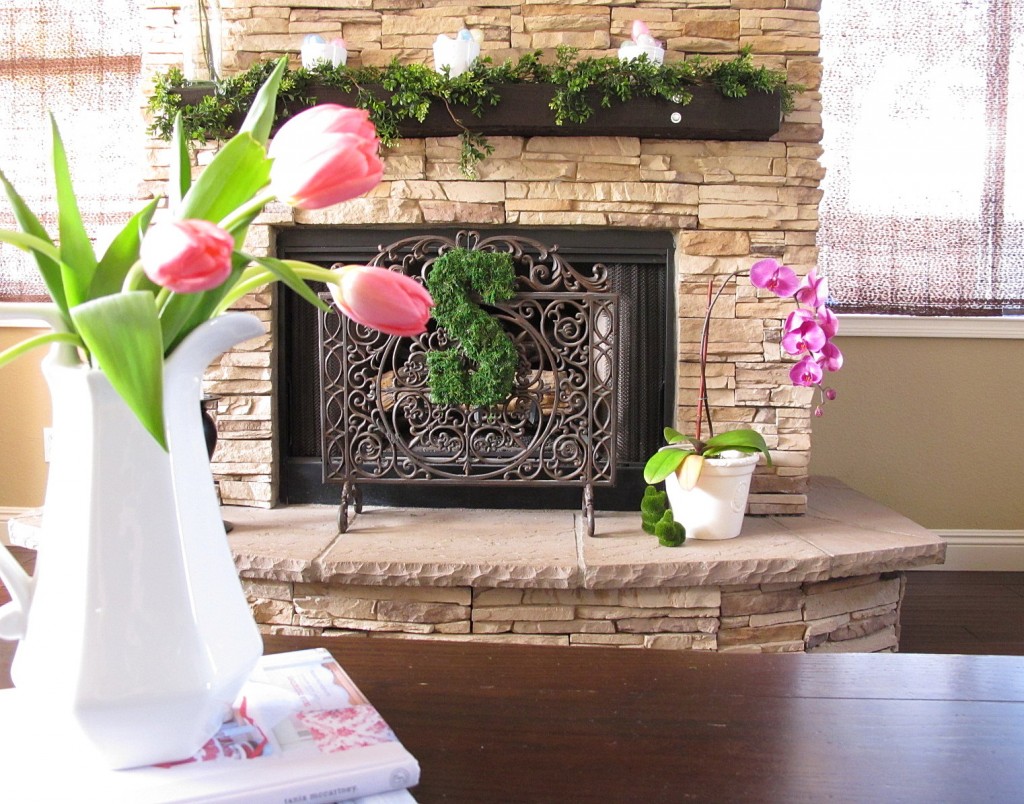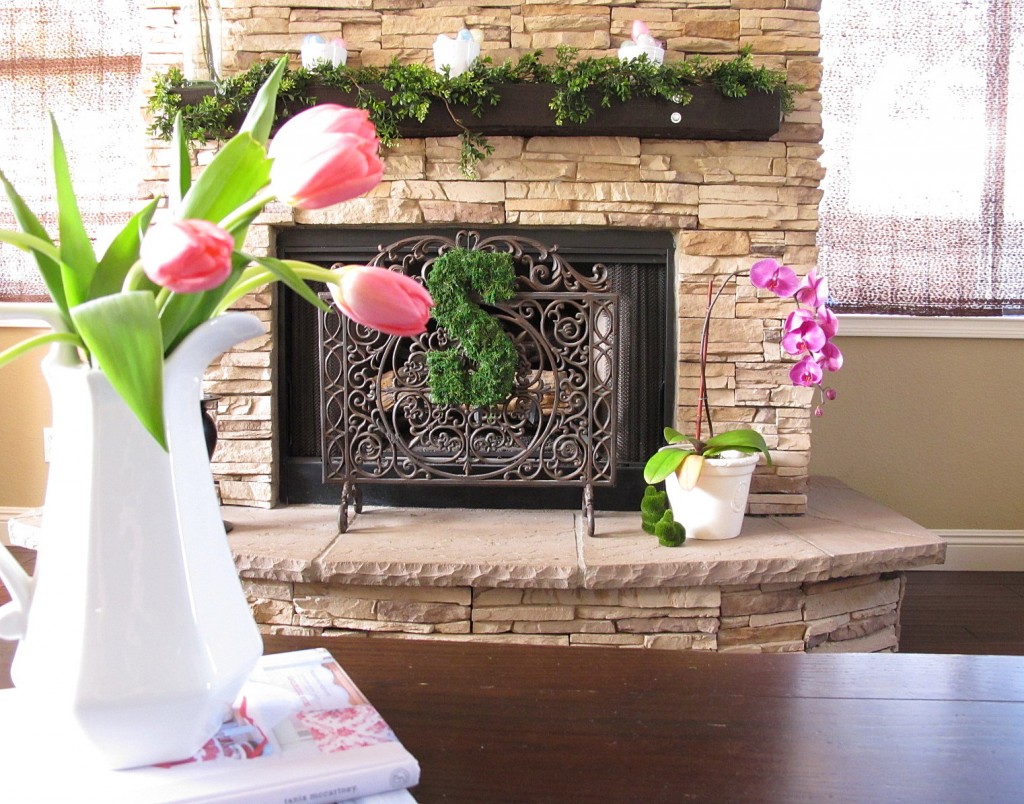 I realized I forgot to snap a shot of the whole wall so pardon the Christmas picture, although it is kind of fun to look back.  The rest of that space is filled with all my decor "stuff" that I change out each season.  I have it covered with a hanging curtain and nobody knows, well, until now.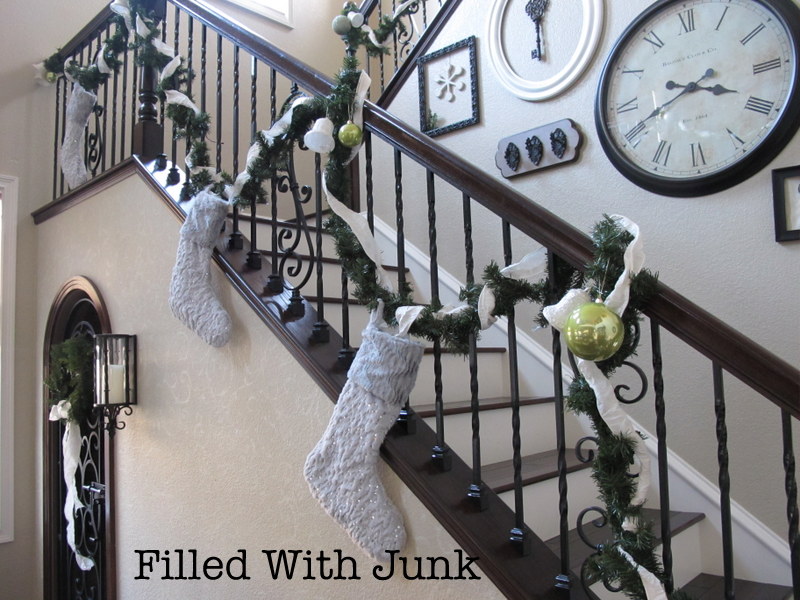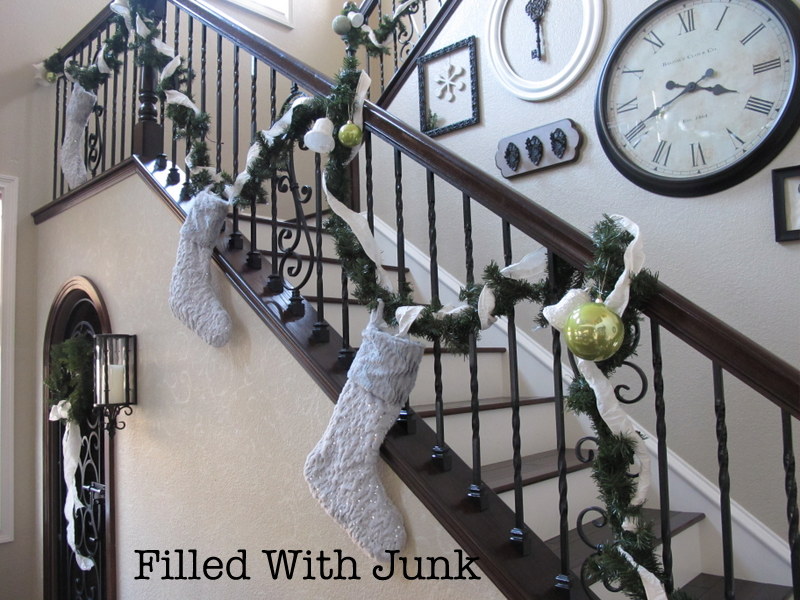 Do you have unused space under your stairs?  If you could, what would you turn it into?
We used Stacked Stone in Mountain Blend from Eldorado Stone for the fireplace and wine cellar.