Turn A Picture Frame Into A Tiled Serving Tray
I'm so happy to back with you with another thrift store project, this time I'm turning a picture frame into a tiled serving tray!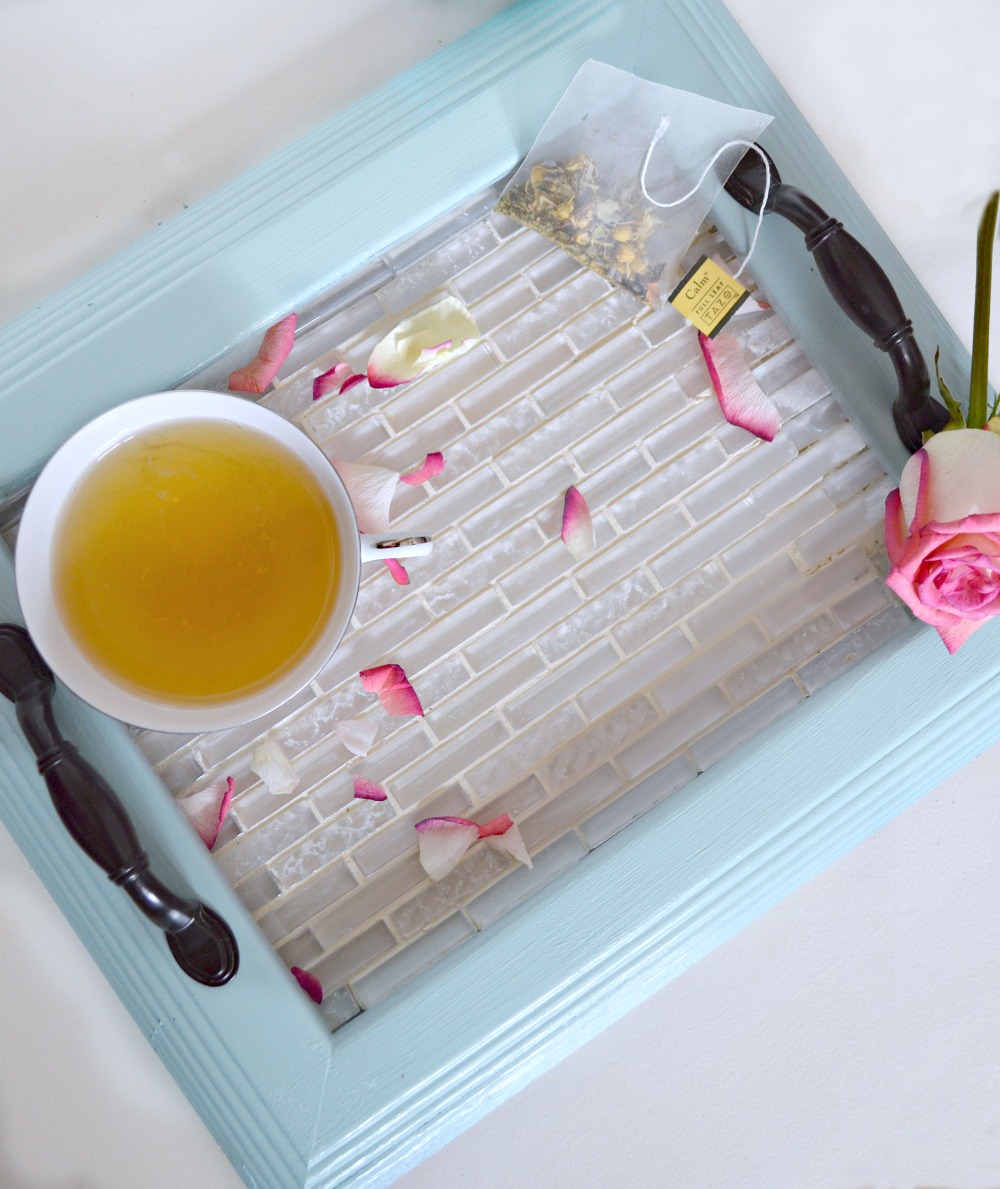 Supplies
 (Affliatte Link)
Grout in a color to match the tiles
Tiles of your choice
Picture Frame
Elmer's E7502 4-Ounce Advanced ProBond Advanced Glue
Or another brand of glue that is industrial in strength
Deco Art Americana Chalky Finish Paint, Vintage
Angle Trim Brush
Hardware if so desired
I found this picture frame for $1.50, I always love scooping up frames for a good price! Before painting, I made sure to clean the picture frame really well using a damp cloth.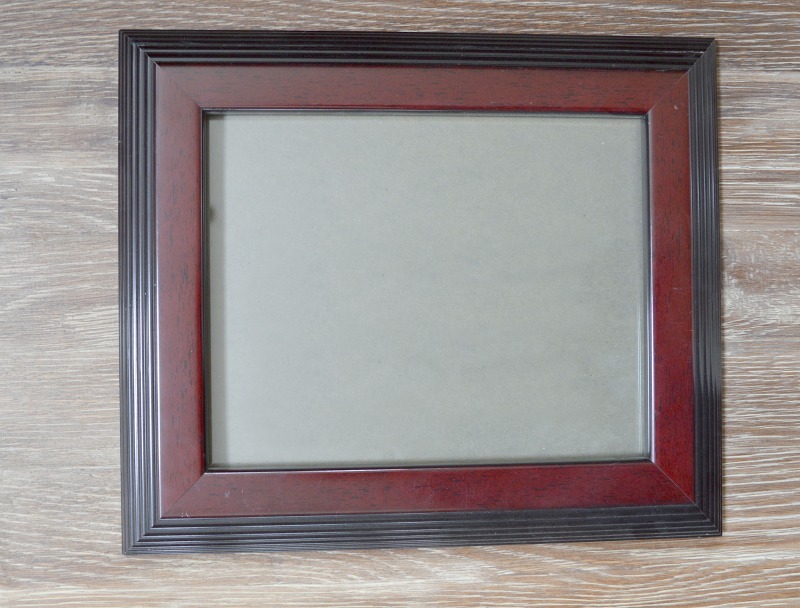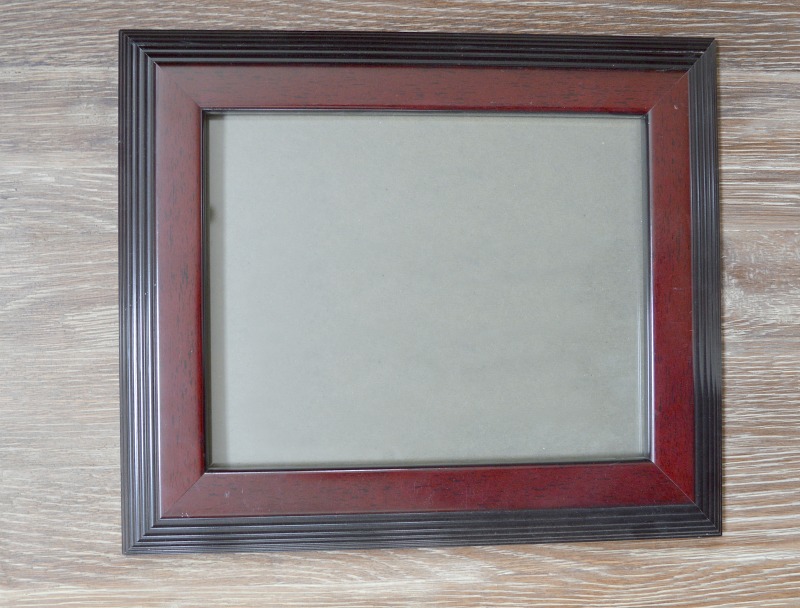 I like to use chalk paint so I don't have to prime the wood.  I simply added 2 coats of chalk paint using a angle brush and let it dry.  To protect the paint I gave it a layer of cream wax.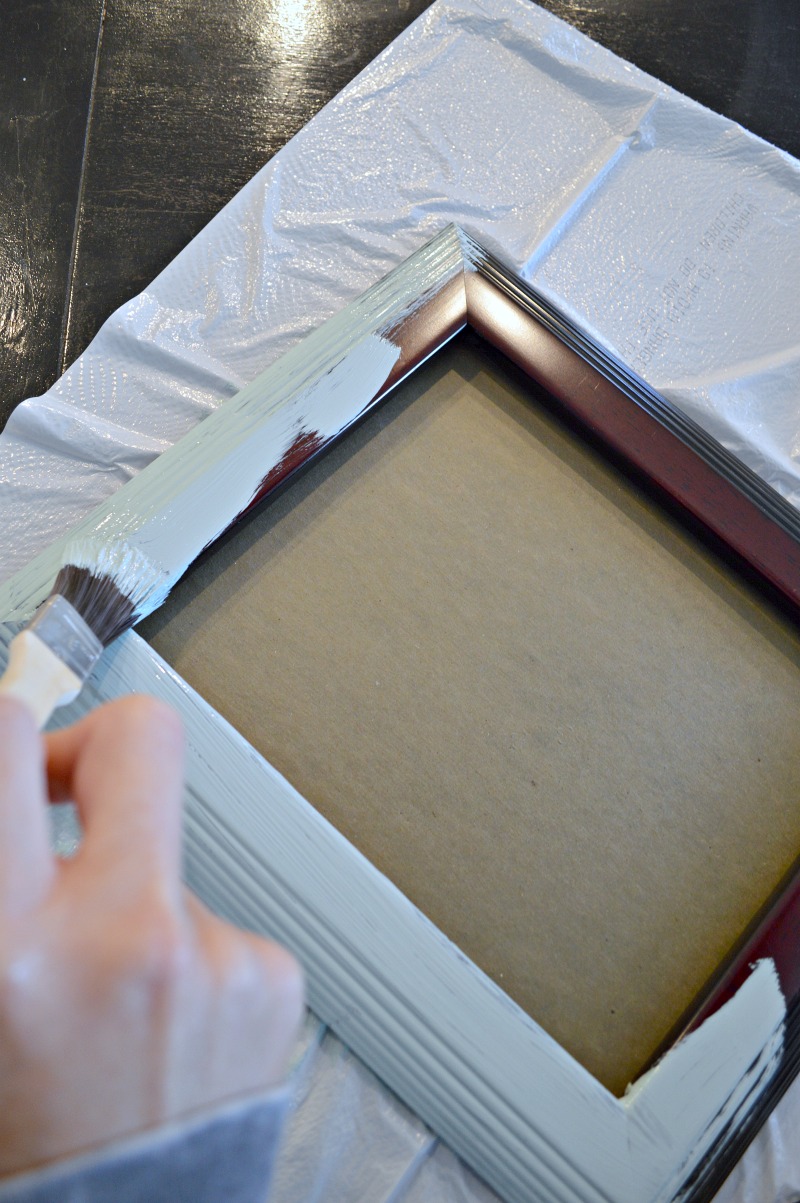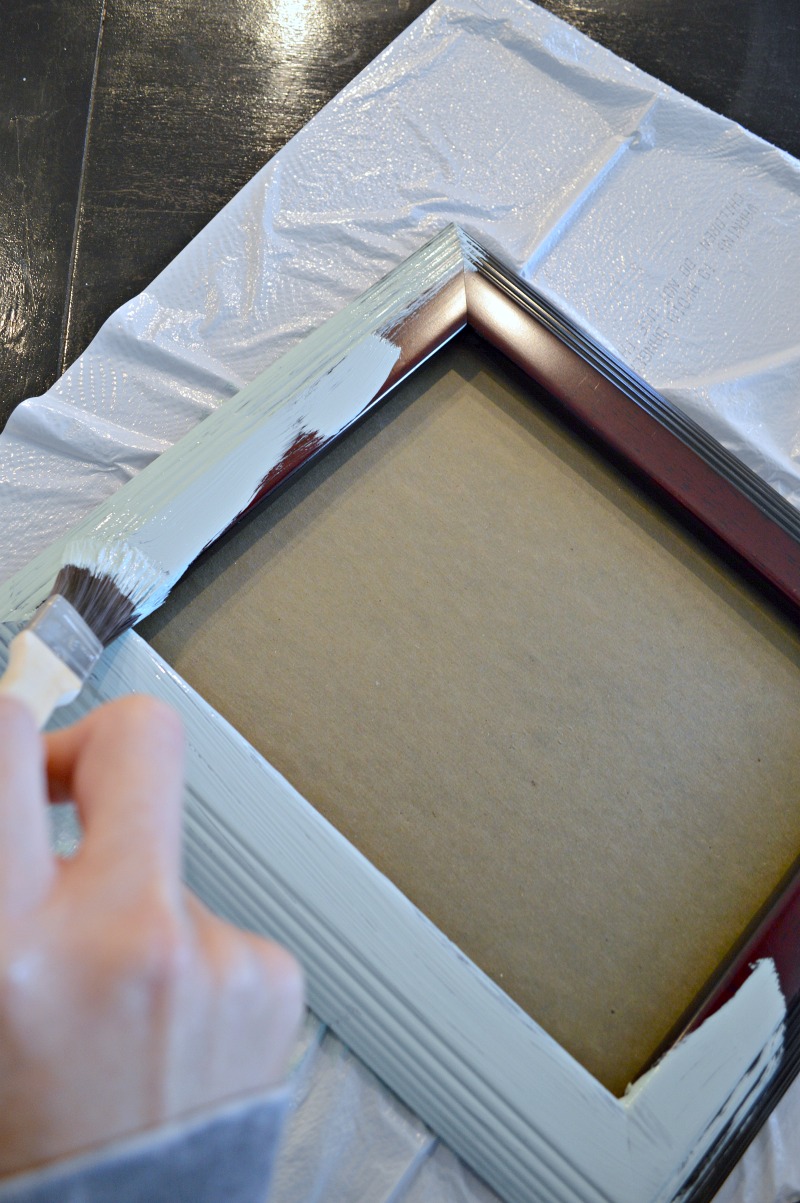 Next you will want to prepare the tiles to fit onto the glass. If your tiles don't fit you will need a dry handheld tile cuter.  Lucky for us through all of our projects I had smaller pieces we had previously cut laying around.  So no cutting for me this time, but trust me it's not difficult. Cut off any extra mesh on the ends.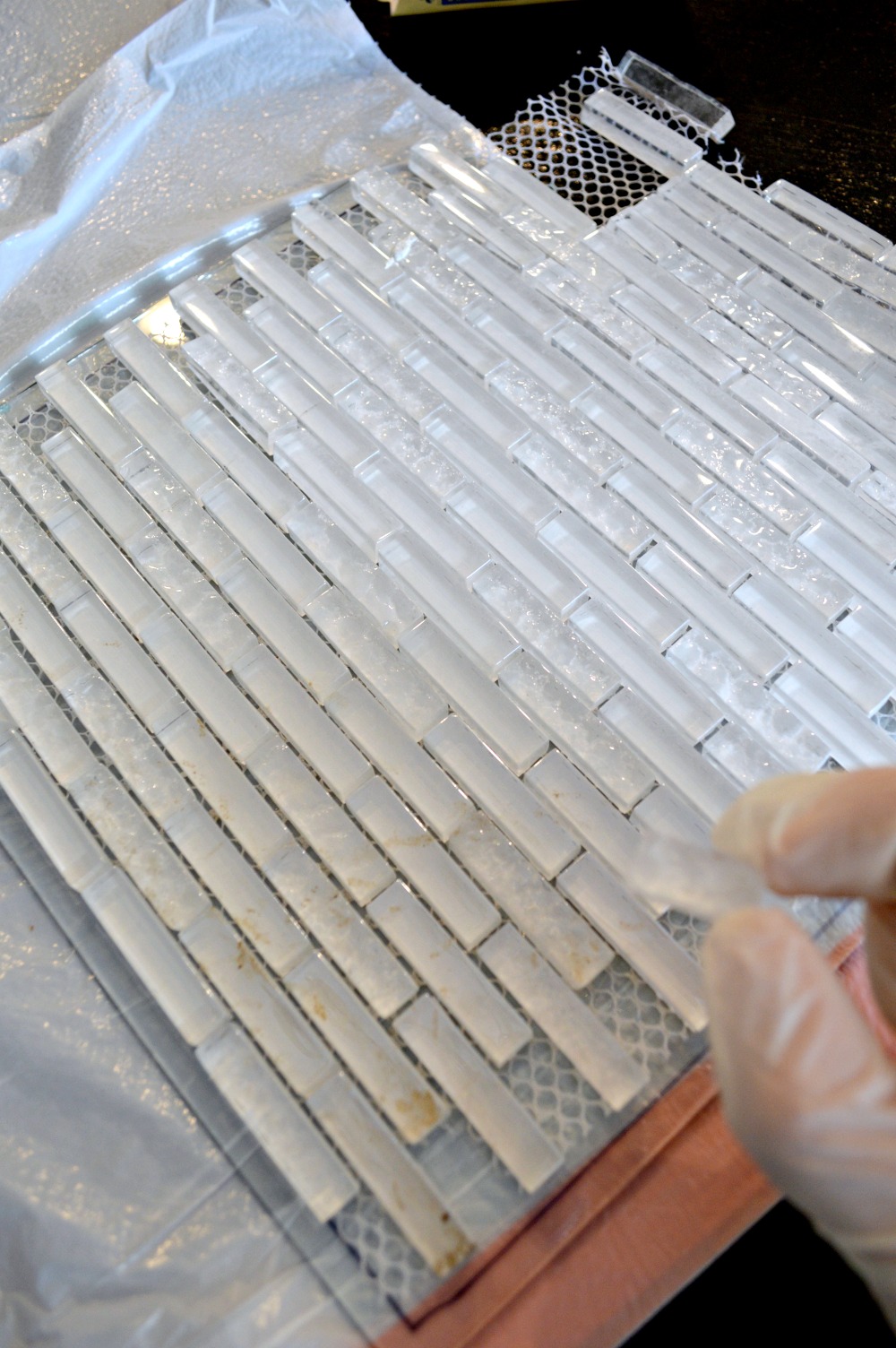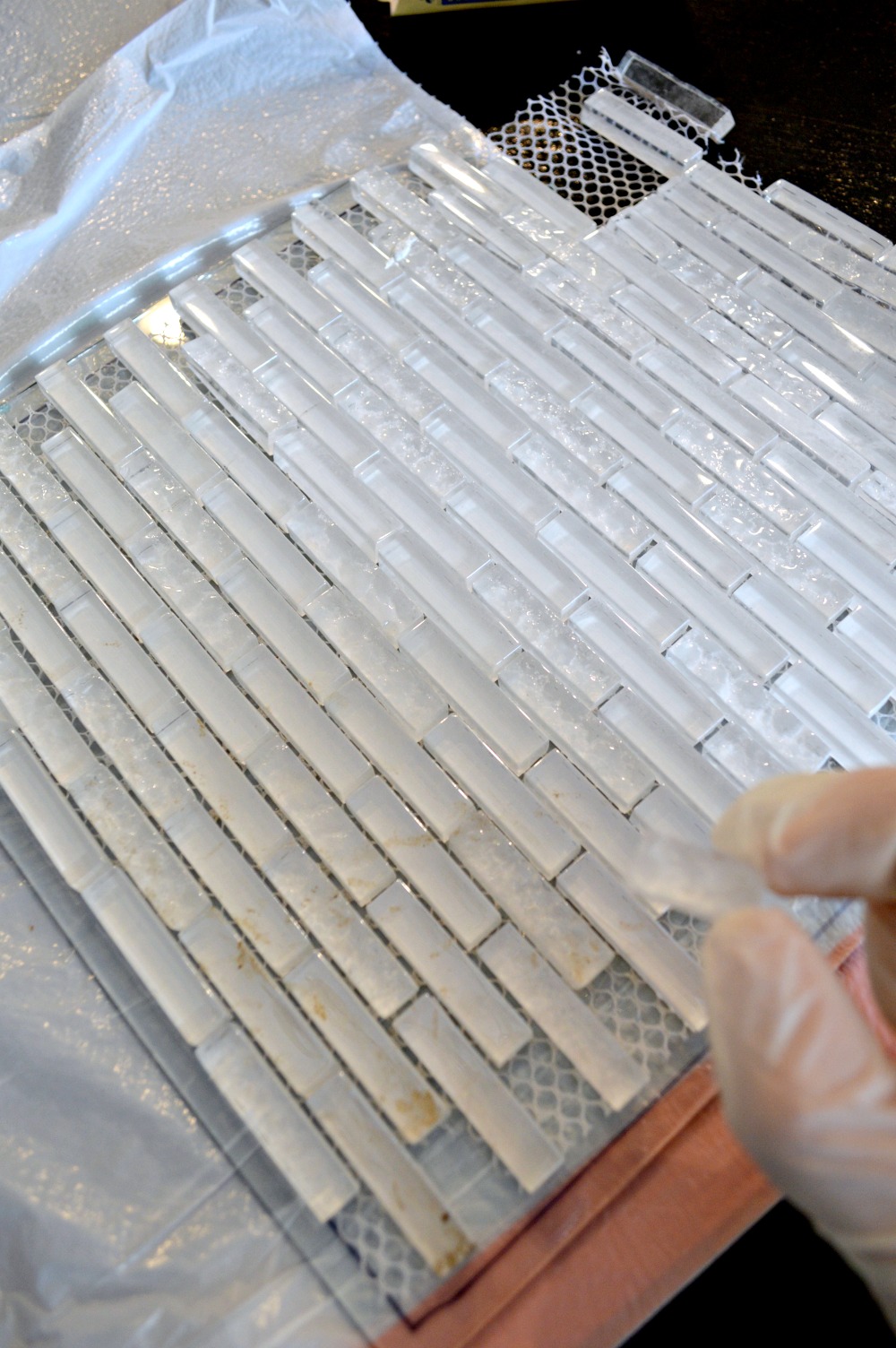 Next, glue the tile pieces right onto the glass.
Once they are all glued place something heavy on them and let dry overnight.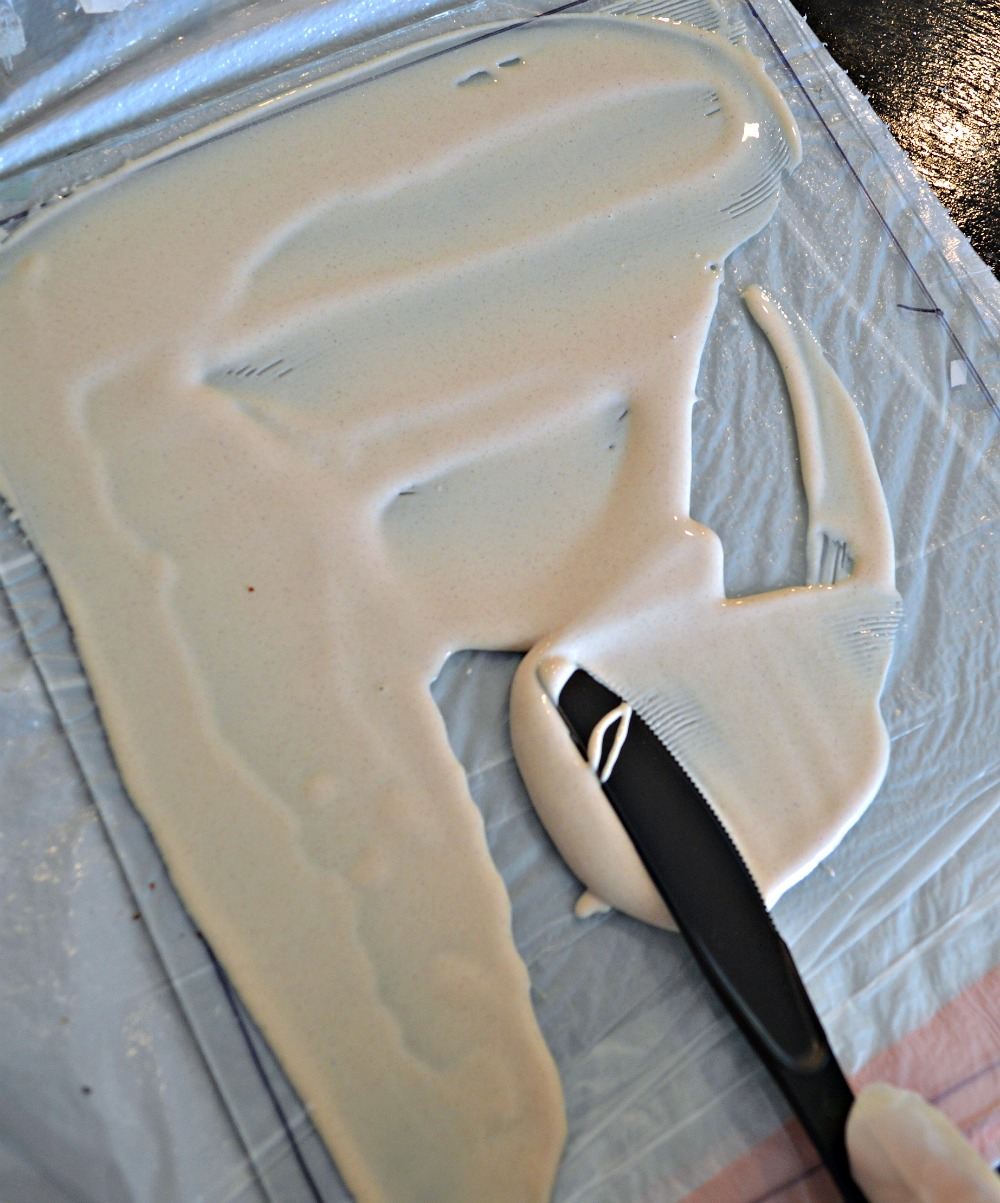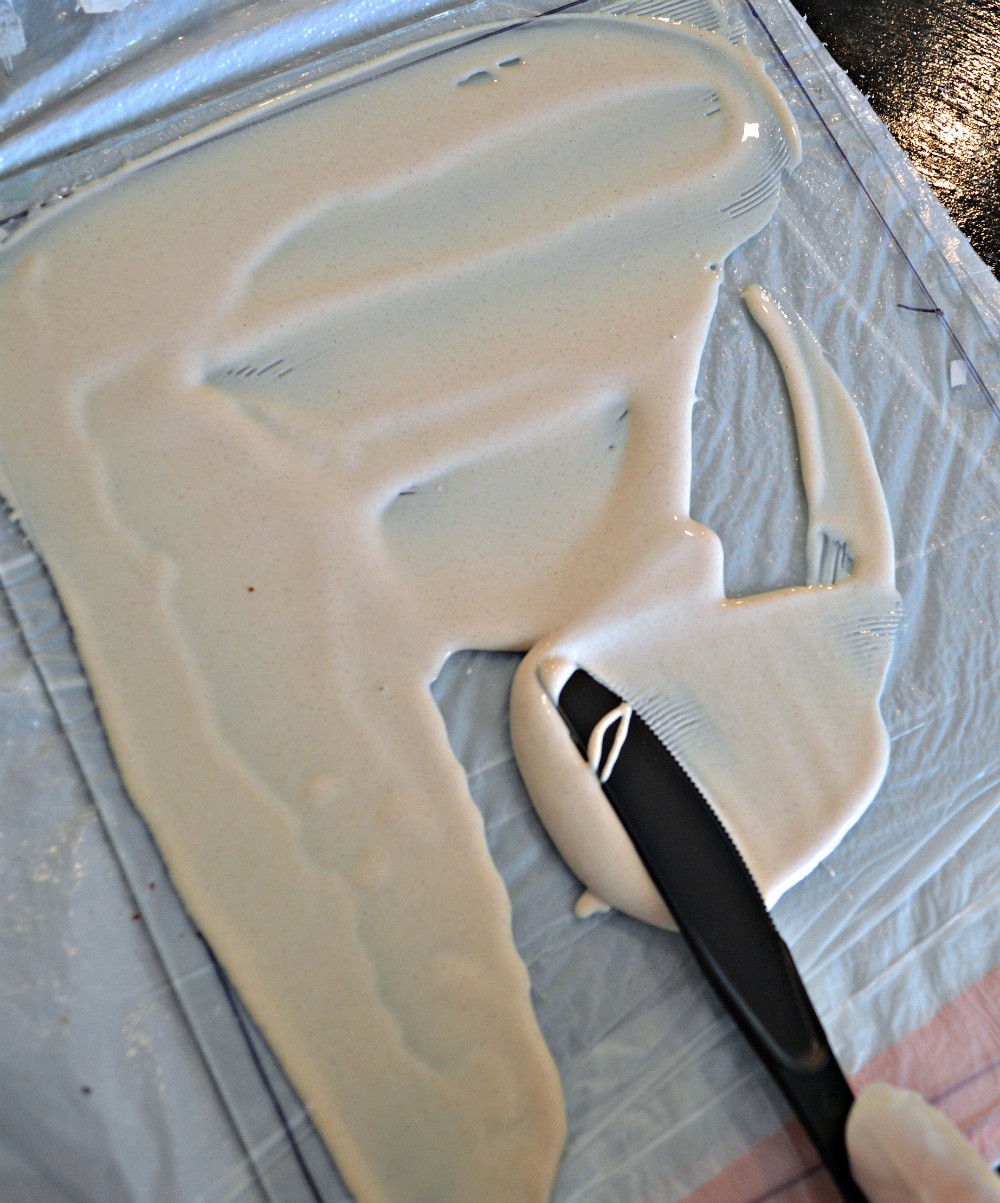 Next you will want to grout, following the instructions on the grout container.  Each brand is a little different so watch a video if you are hesitant but it is pretty simple.
Let grout dry for a day or so.
Add hardware if you so desire, I happen to have a few extra from the kitchen cabinets!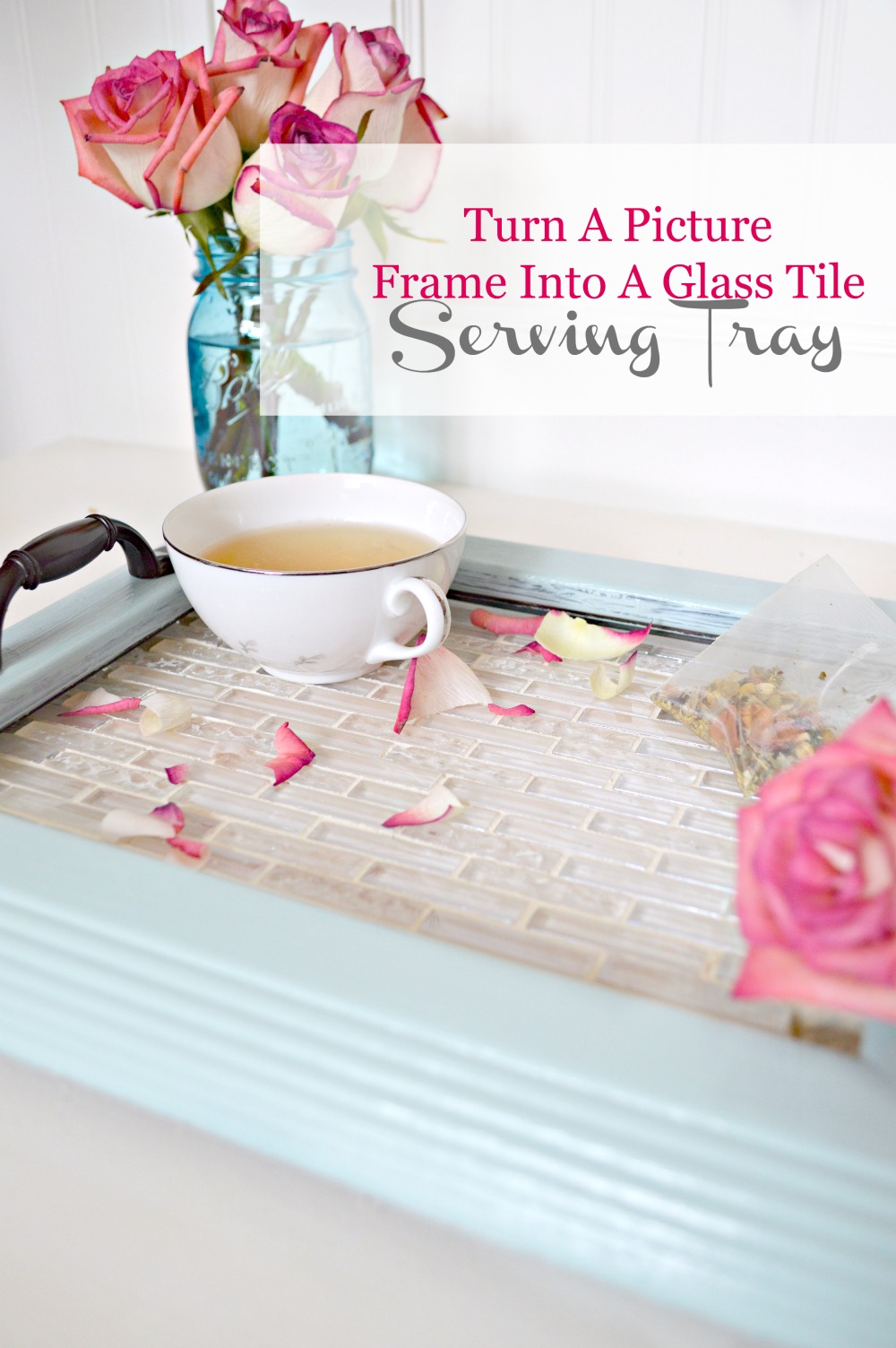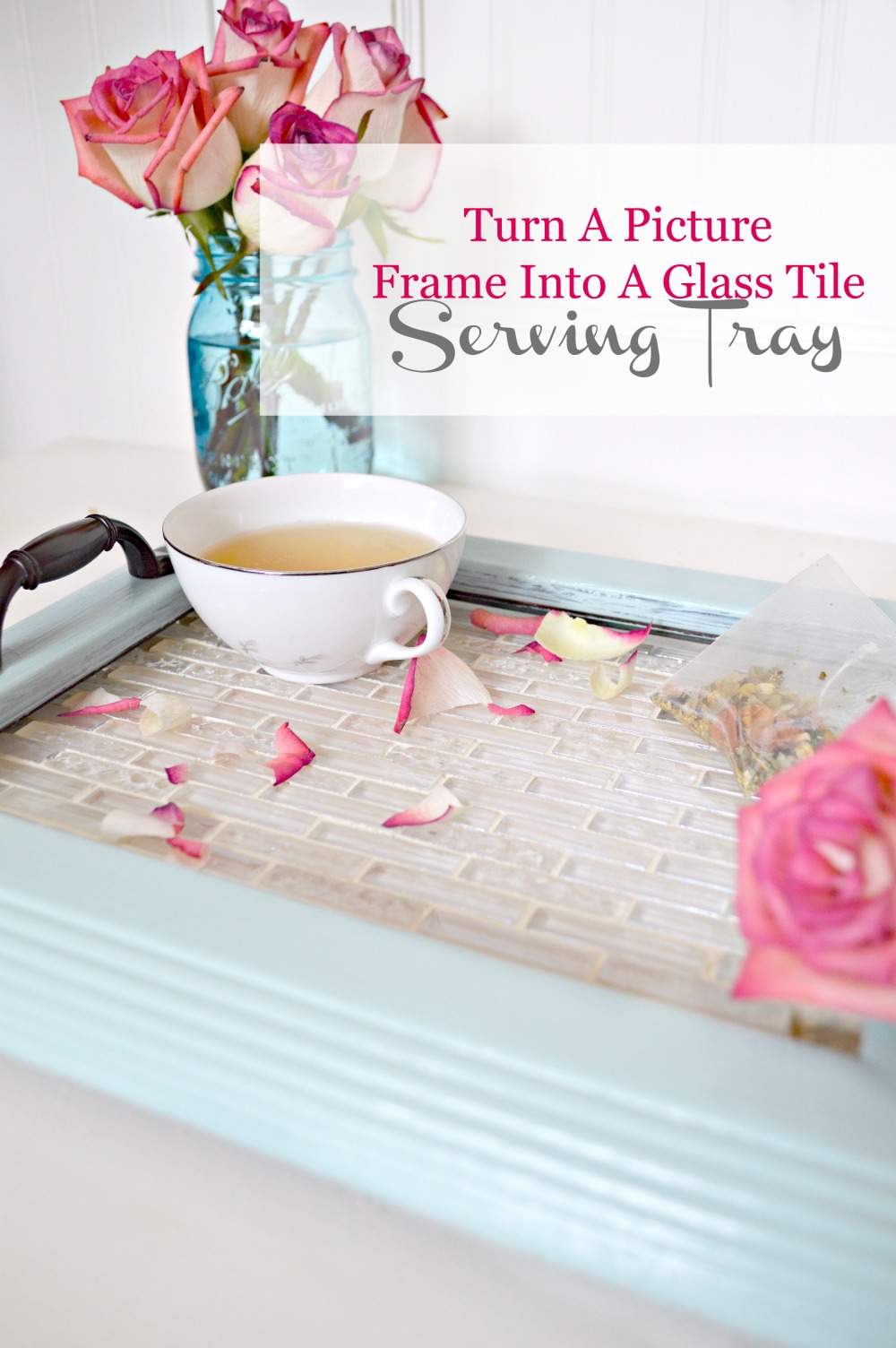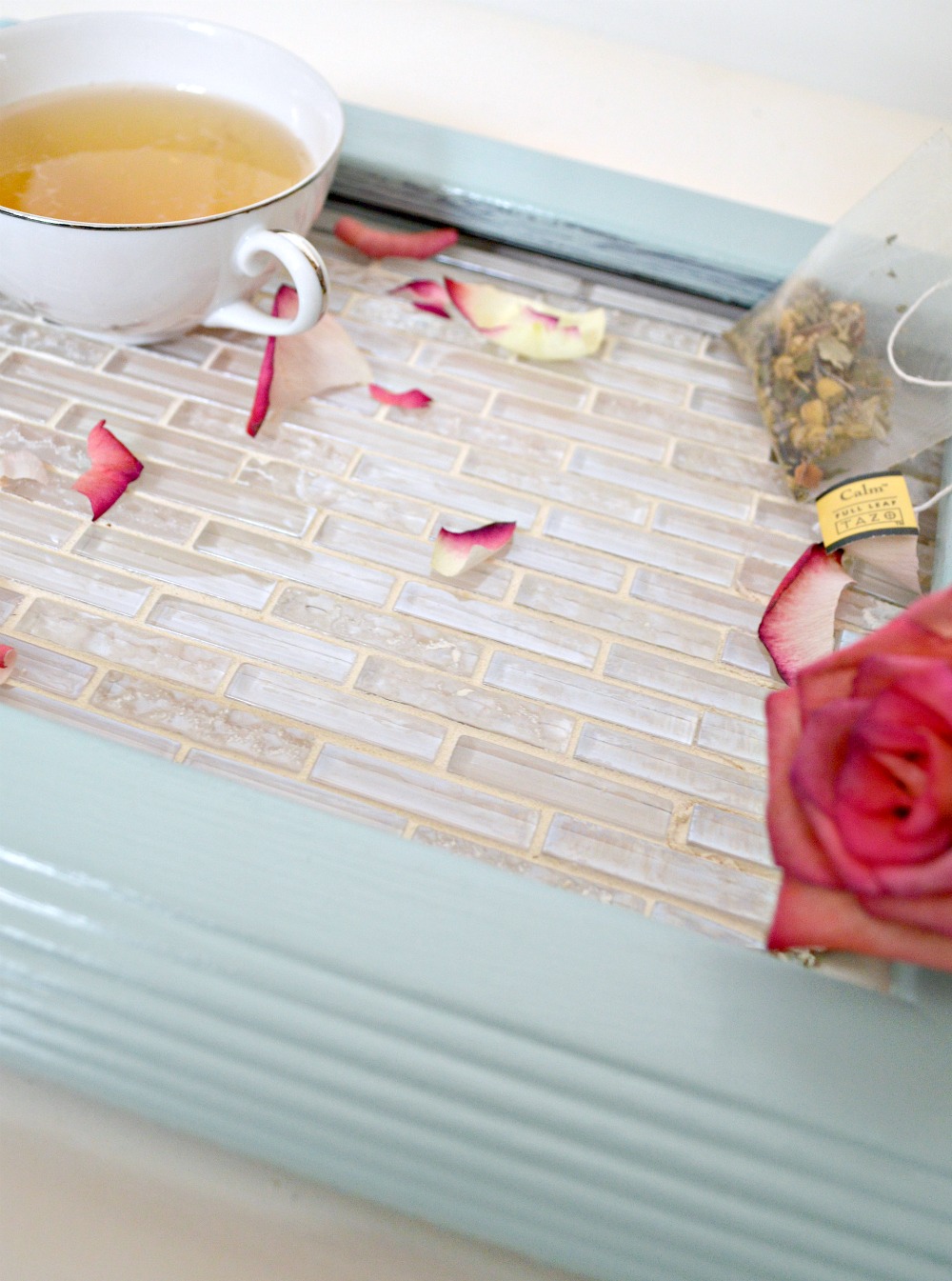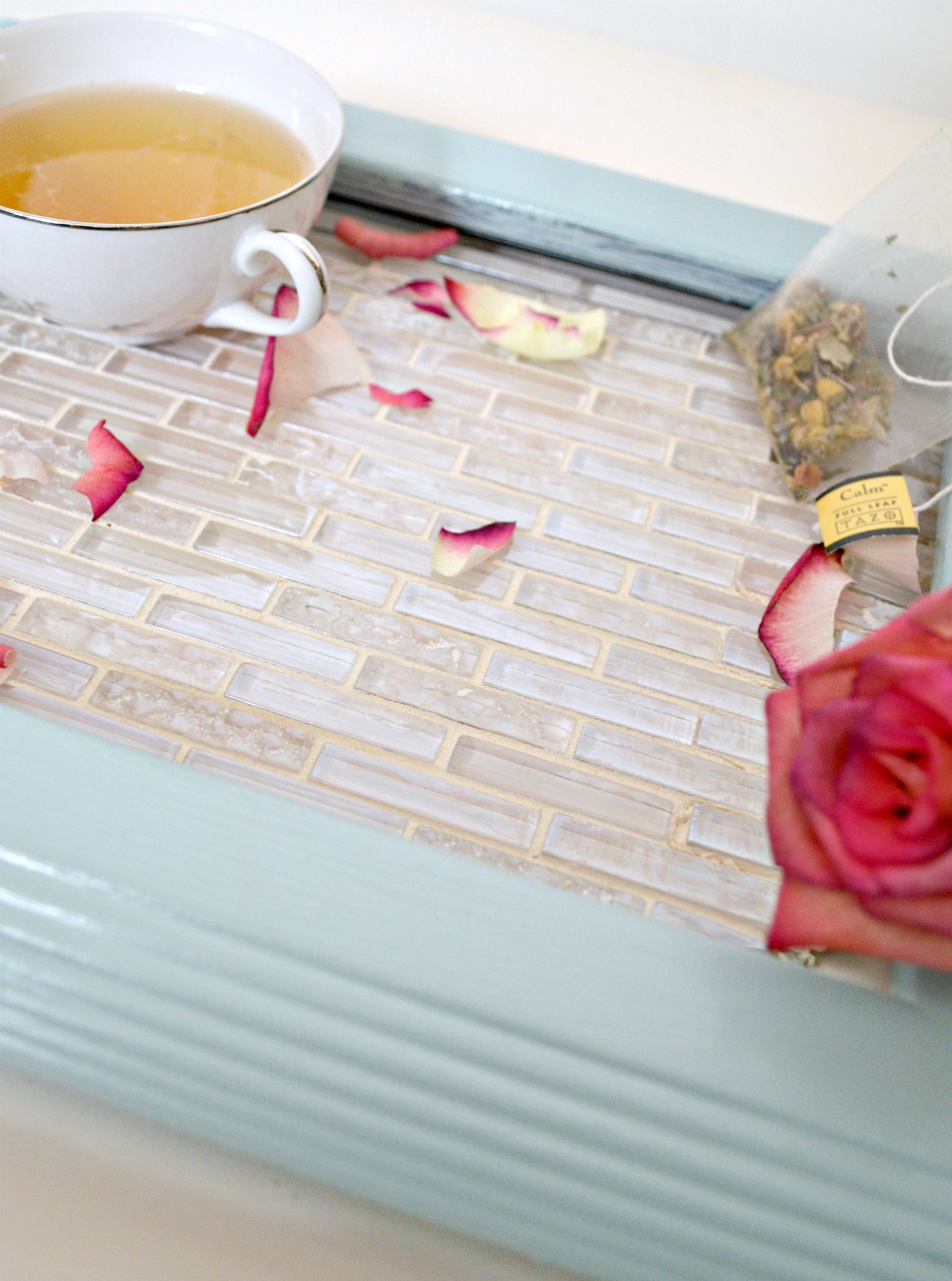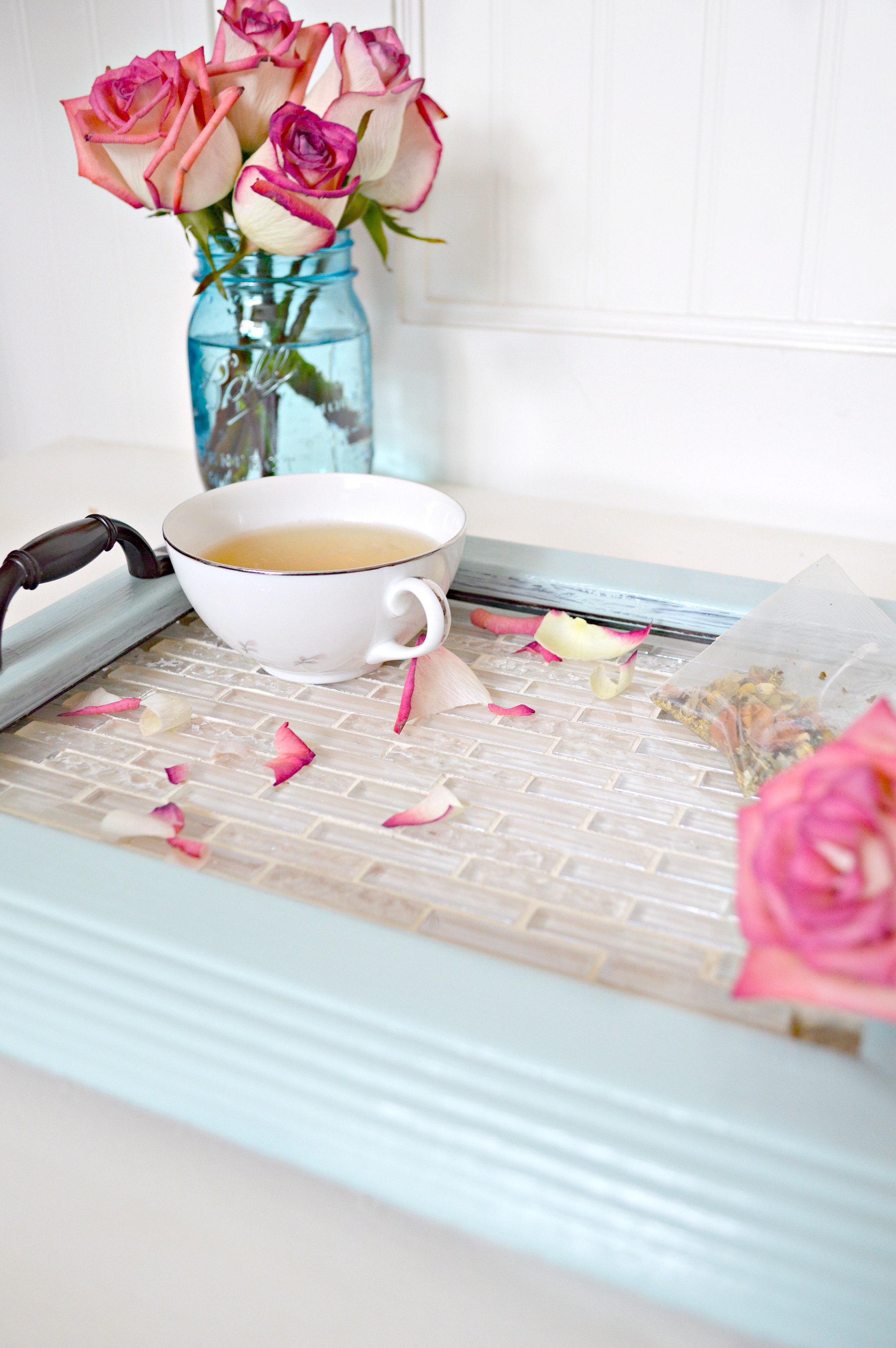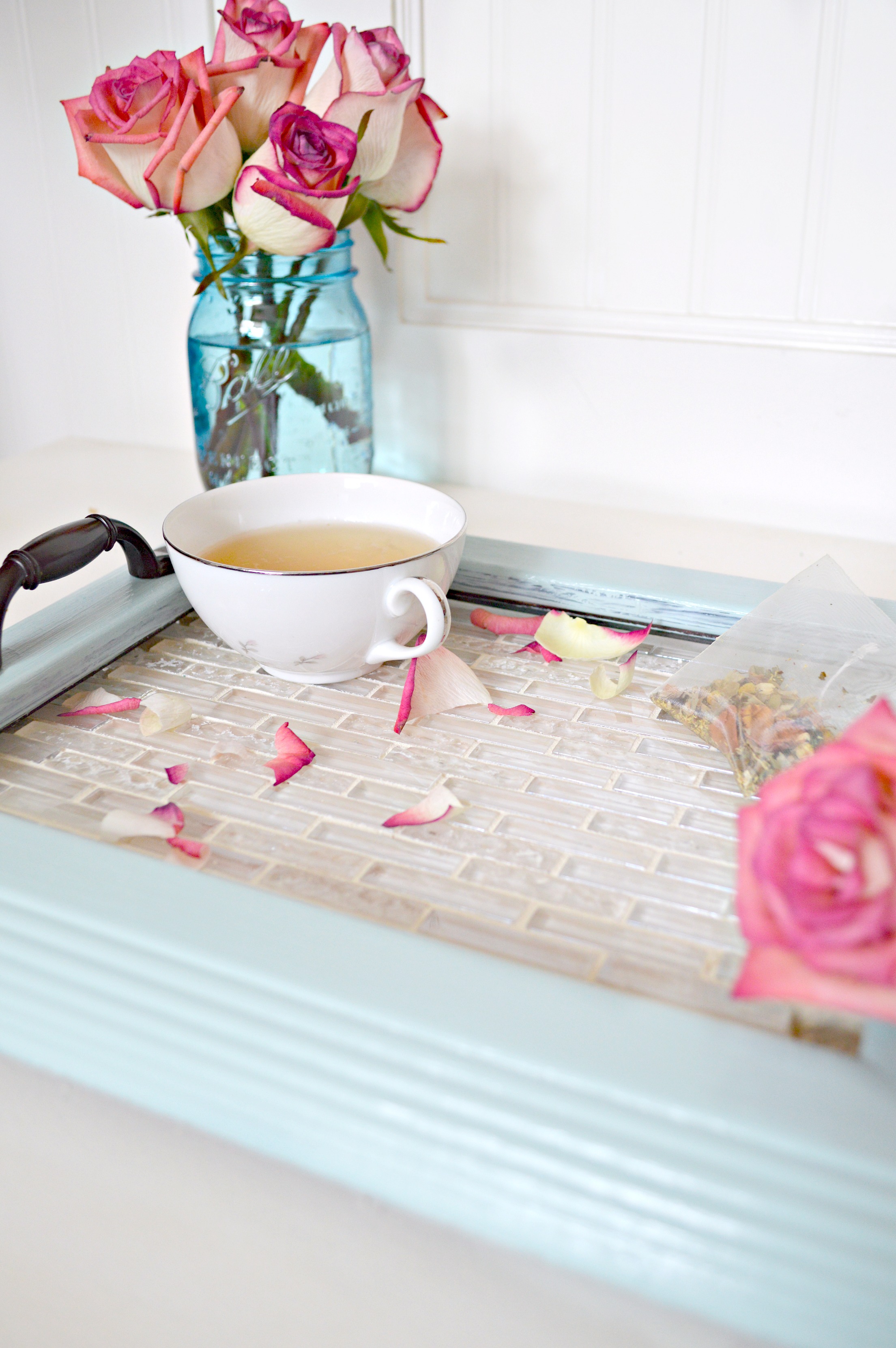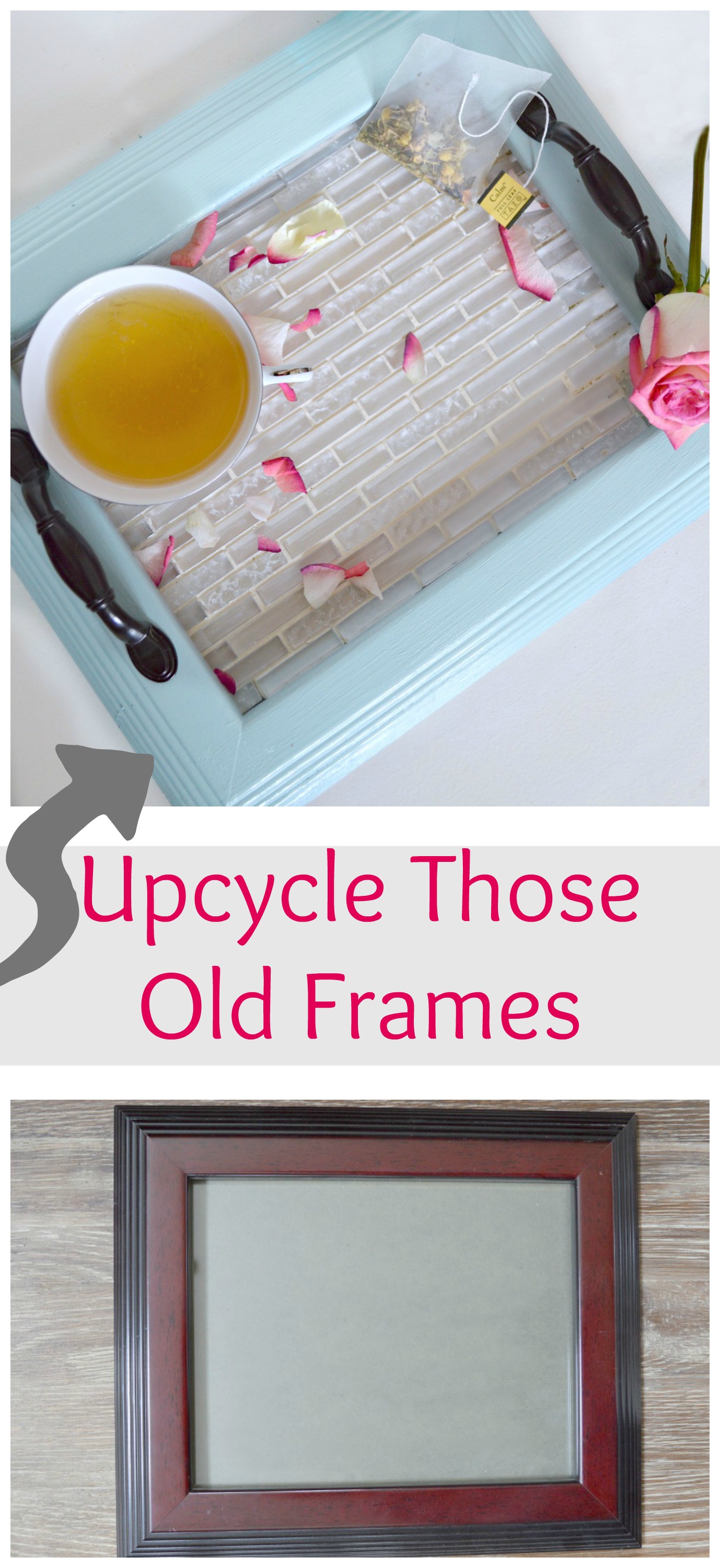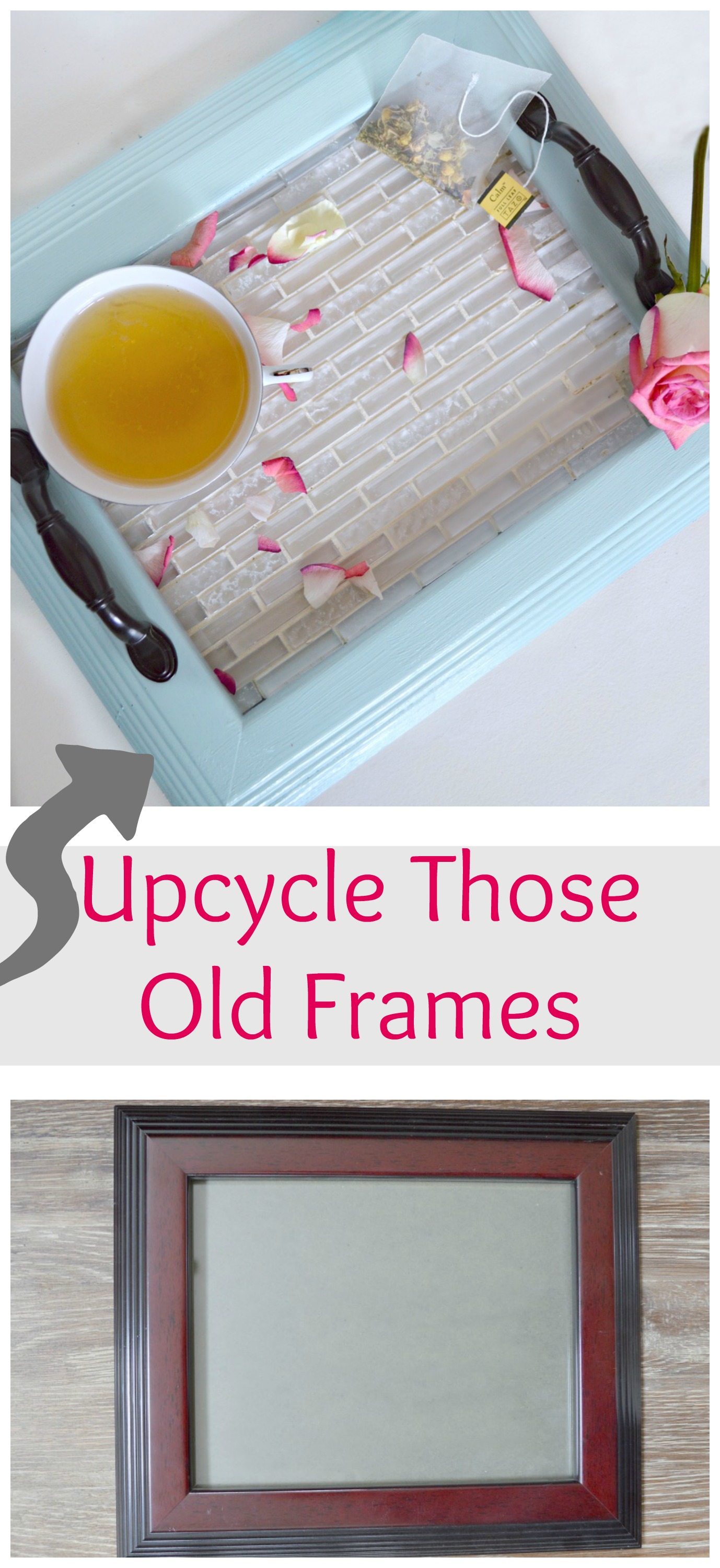 Make sure to check out what all the other talented ladies did with their thrift store finds!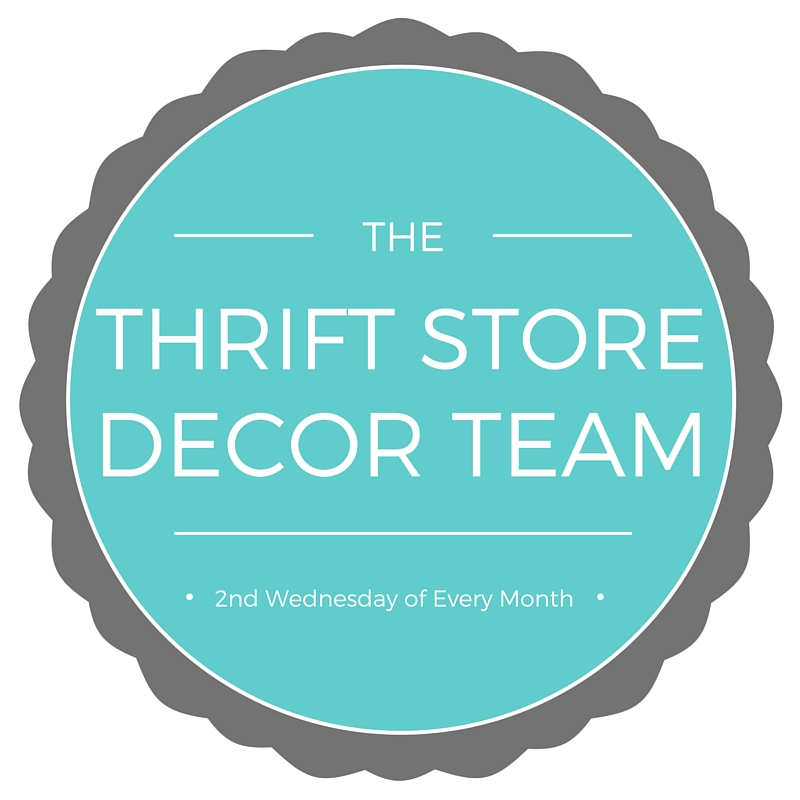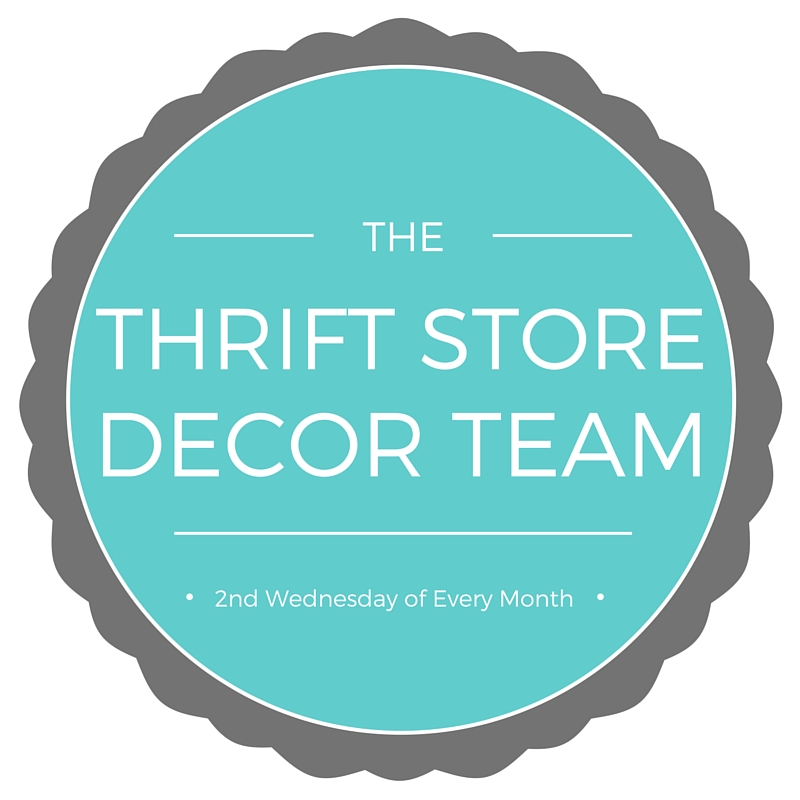 Thanks so much for stopping in today!