~Hi Friends~
This is such a hard post to write. I know many of you know what has been going on in our house and I want to thank you so much for the kind e-mails, notes and support, they really have warmed my heart, thank you!
Monday was a horrible day. We had the leak detection company come out and confirm most everything will have to come out of the kitchen due to a leak and mold.  We can hopefully save the top cabinets and I still have hope we can save the bottom cabinets.  The insurance company comes out tomorrow to look at the damage and give us a estimate, I am keeping my fingers crossed all will be covered.
Minutes after they left our beloved Bailey went into a full blown seizure, she is diabetic but has been doing very well on her insulin.  Our wonderful friends rushed over to watch the boys even though they were sick with the flu. We rushed her to the vet and were given the devastating news that she had a large mass on her spleen and internal bleeding.  She was  touch and go at the vet but we made the decision to bring her home so the boys could say goodbye.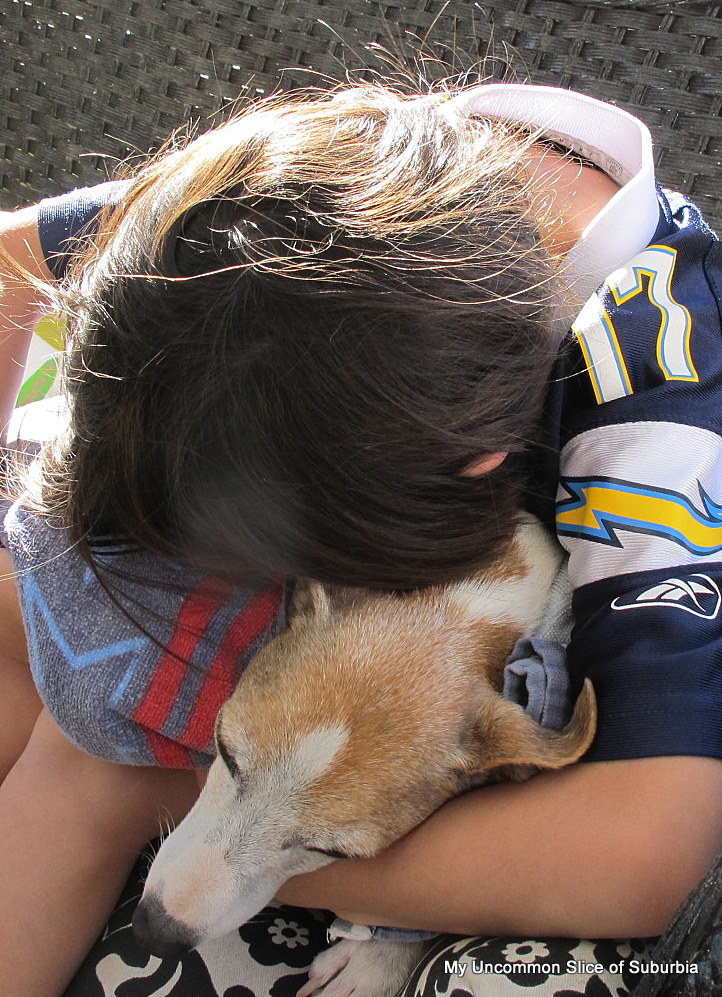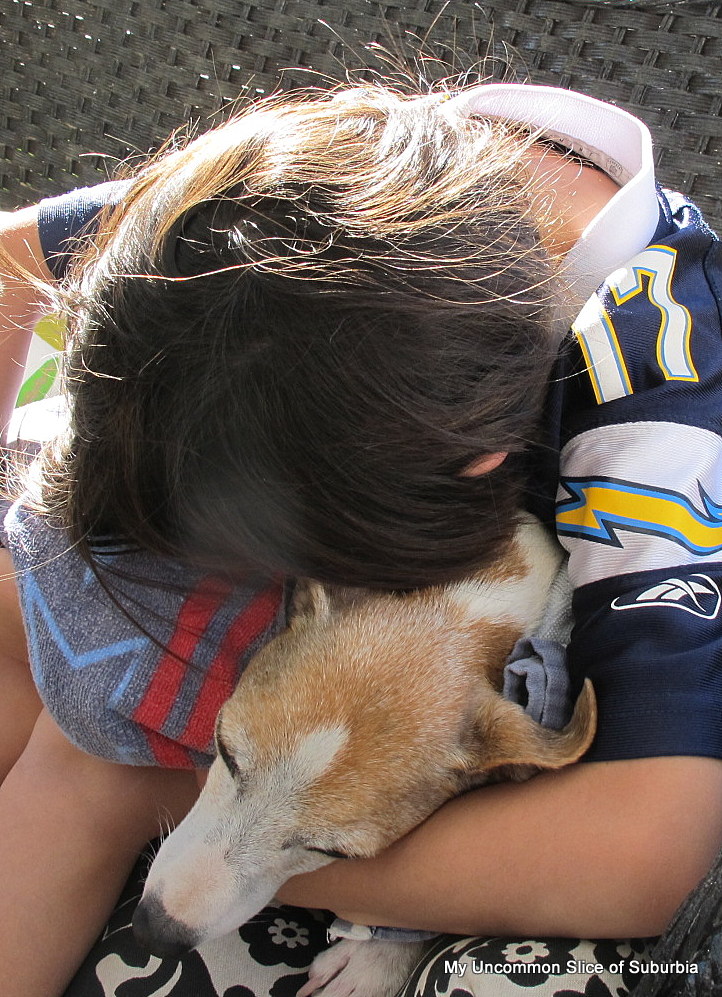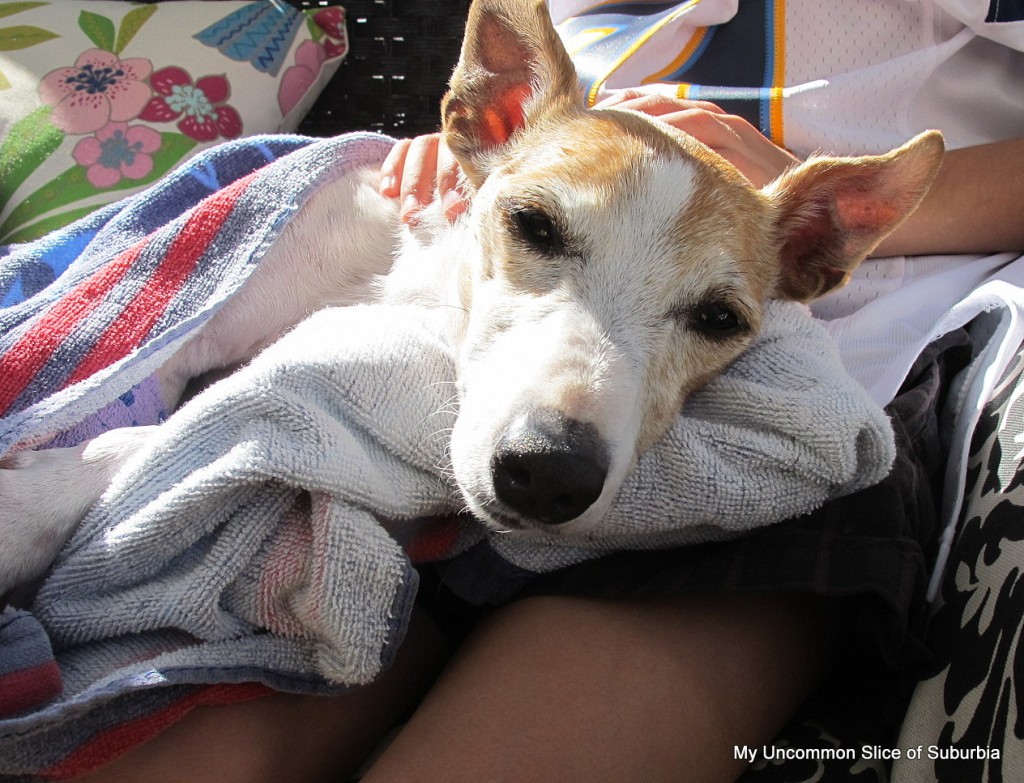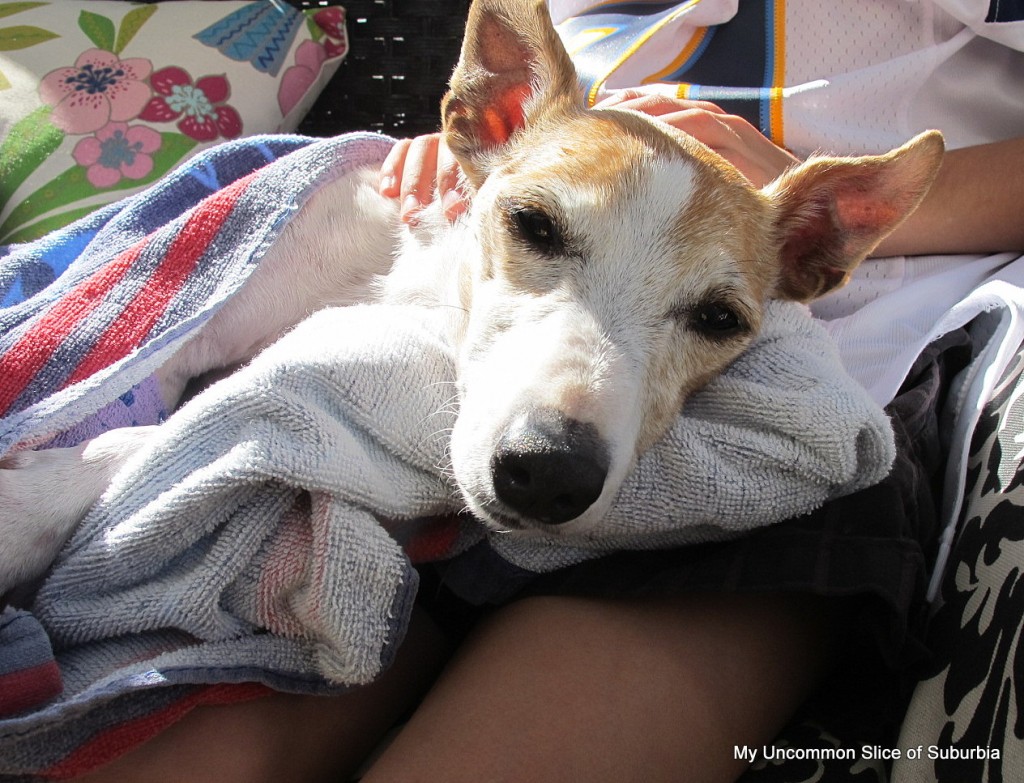 We really couldn't have asked for a more peaceful ending to her life.  The day was warm and she loved the sun.  We sat outside while we each held her and loved on her.  My girlfriend brought her a steak dinner, she started to get a little stronger and walked around on the grass. I gave her a handful of turkey and lots of treats, we received lots of kisses from her.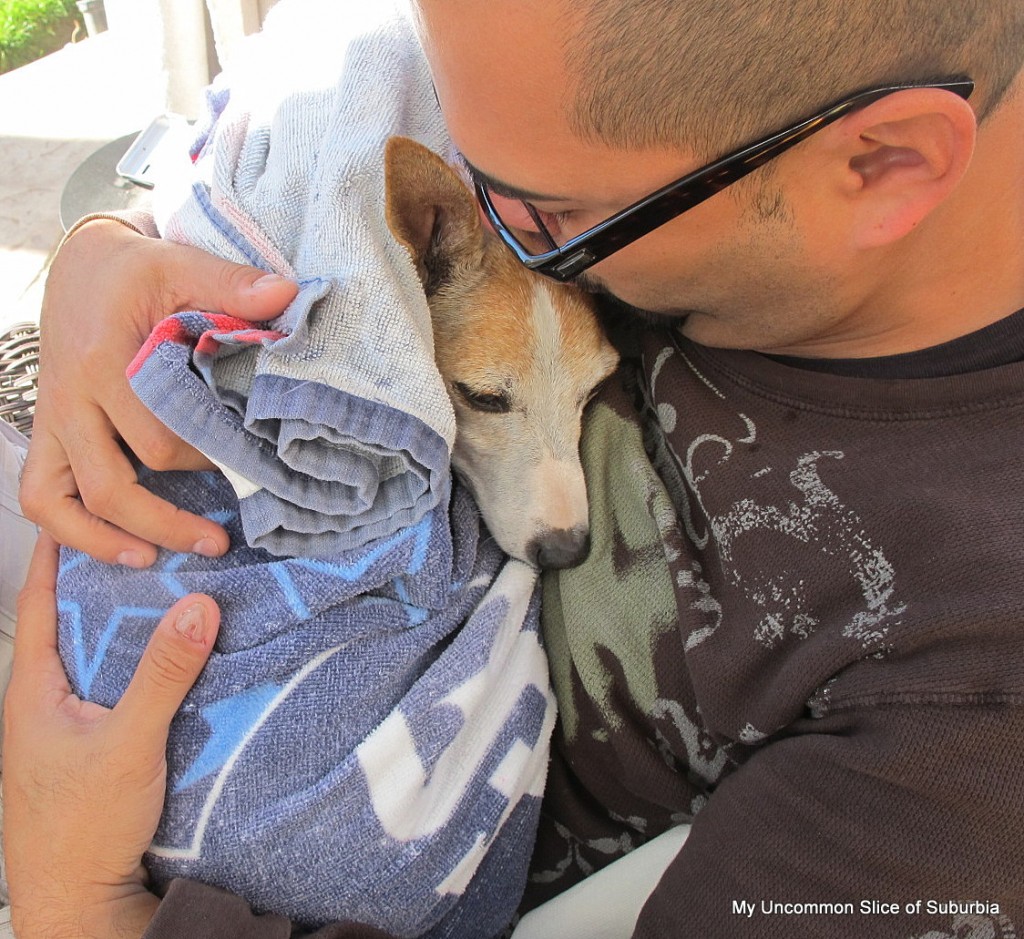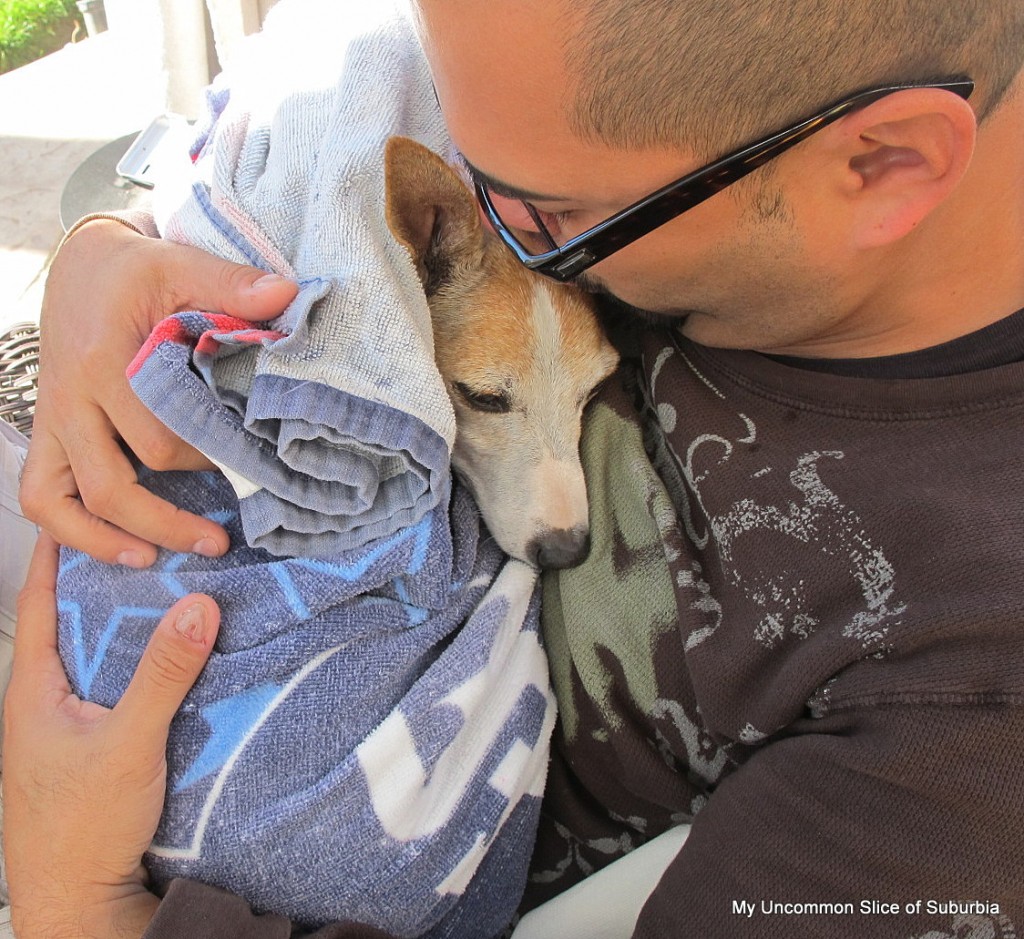 The next day I was looking through the camera and found pictures of Sophie our friend had taken while we were at the vet. She sat at the door waiting for Bailey to come home, she still sits and wait.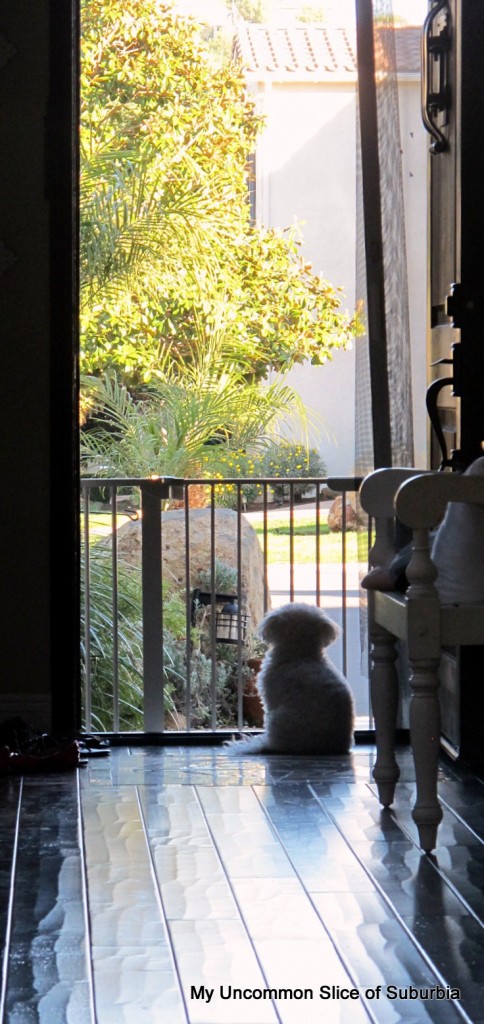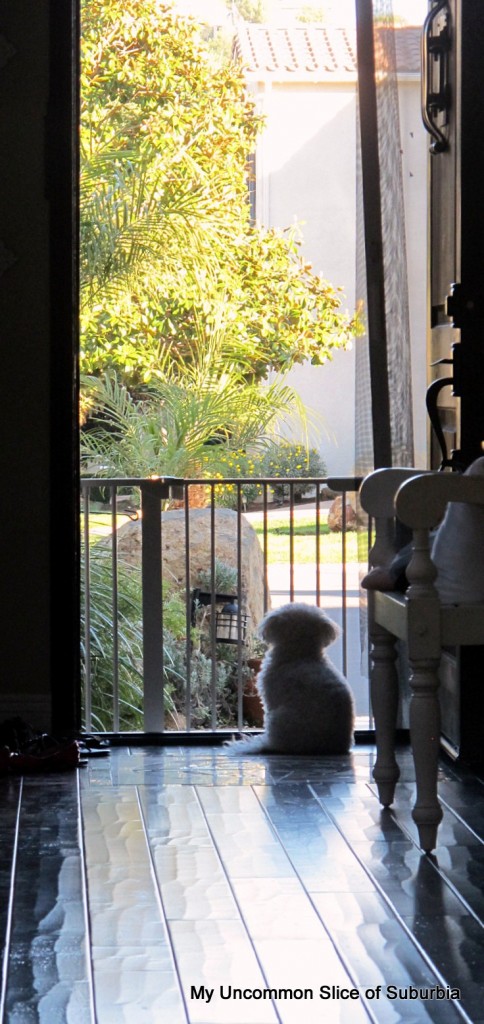 Bailey was a special dog, everyone had a  bond so word spread quickly, the neighborhood kids came with notes and flowers, they cried and held her.  We brought her back to the vet and she very peacefully went to sleep. Ray and our friend dug a hole so she would always be near. I held her in the garage while Sophie (our other dog)  sat on my lap with Bailey in my arms, she wouldn't leave her side.  Once she was buried  Sophie started to dig the dirt, she is so depressed.  The boys have taken it so hard, she was our "first baby" so she has been here from the start.
We miss her so much, her love was unconditional but are at peace that she lived such a beautiful life.