Vegetable Panini Sandwich Recipe
There is something so Delicious about a Panini Sandwich!  I'm sharing one of my favorite recipes that I think you will love too. I enjoy mine open face for more flavor but you could serve it closed as well.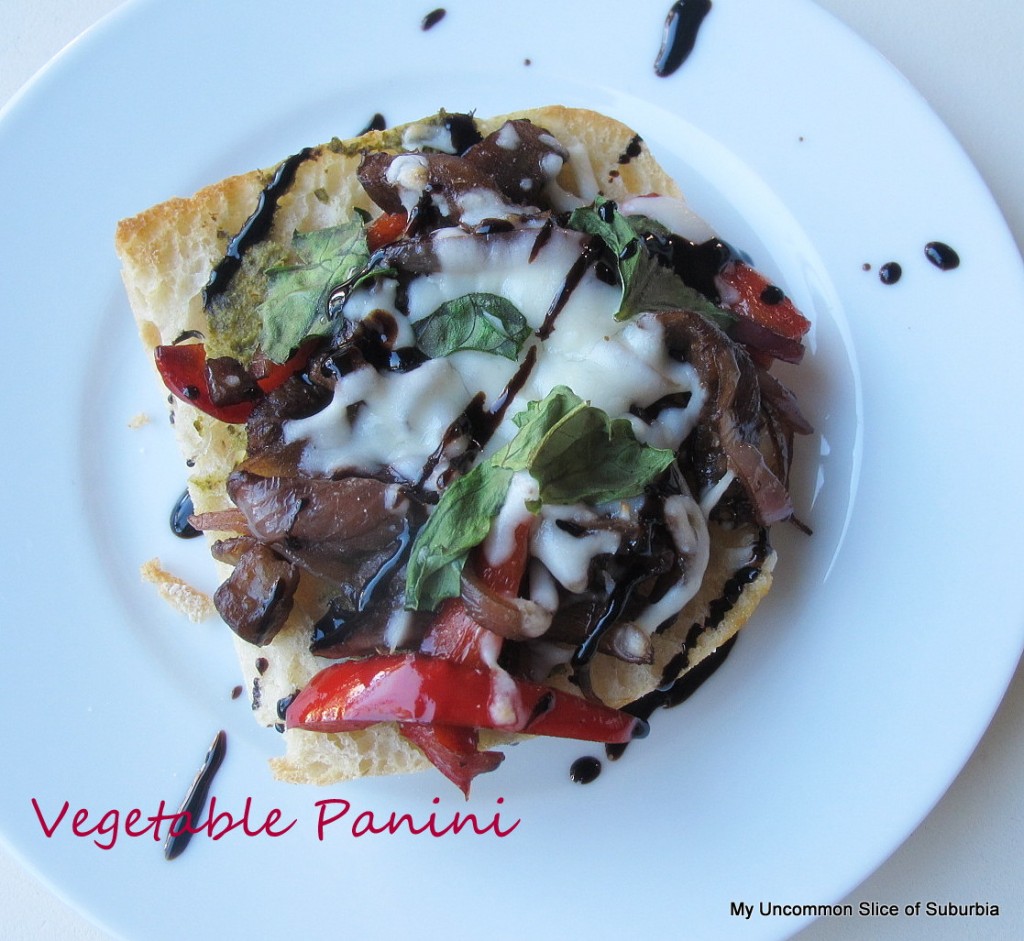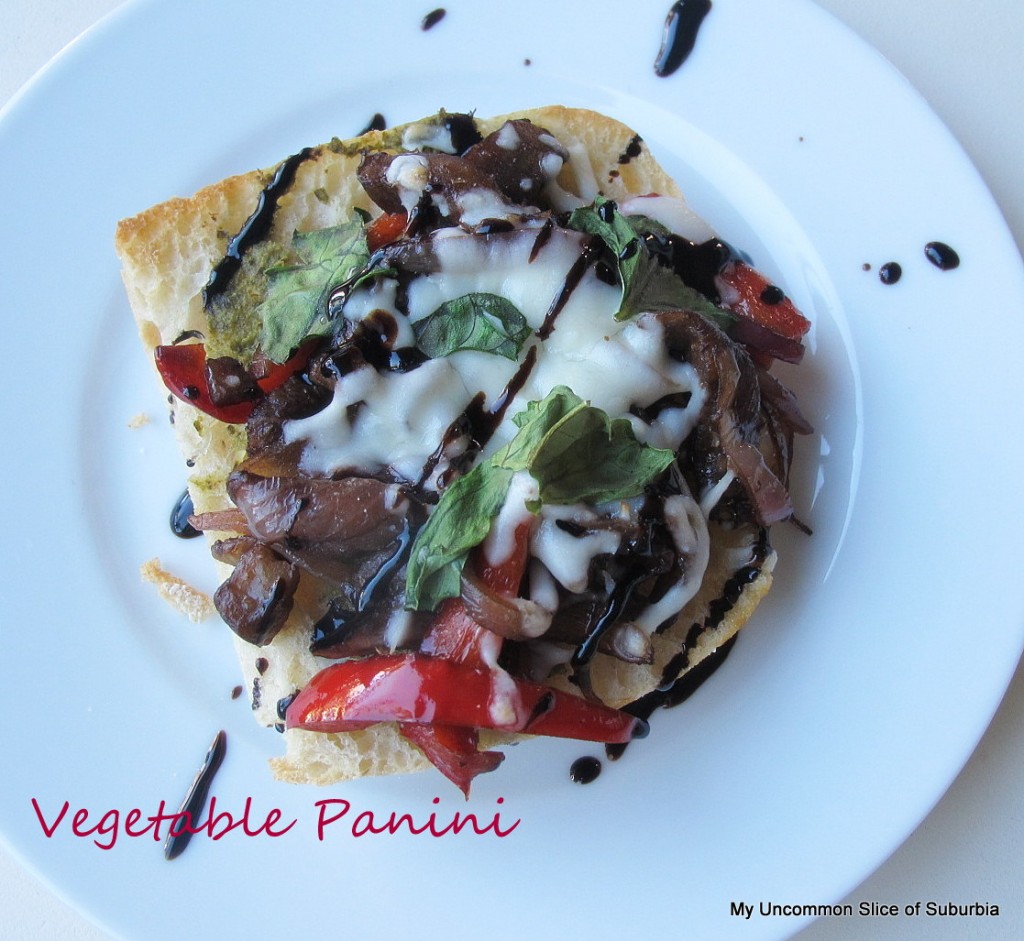 Ingredients
olive oil
1 eggplant cut crosswise into 1/2-inch-thick slices
1 small red onion
1 Red Bell Pepper, cut into 1/2-inch-thick slices
Fresh Basil
Pesto Sauce
Balsamic Glaze
Baguette
You will find Balsamic glazes in many of the high-end cooking stores that will run up to $20.00  I have found the $3 bottle at Trader Joe's is just as comparable   Although I enjoy making my own pesto, the store-bought jar at Trader Joe's is quite good as well.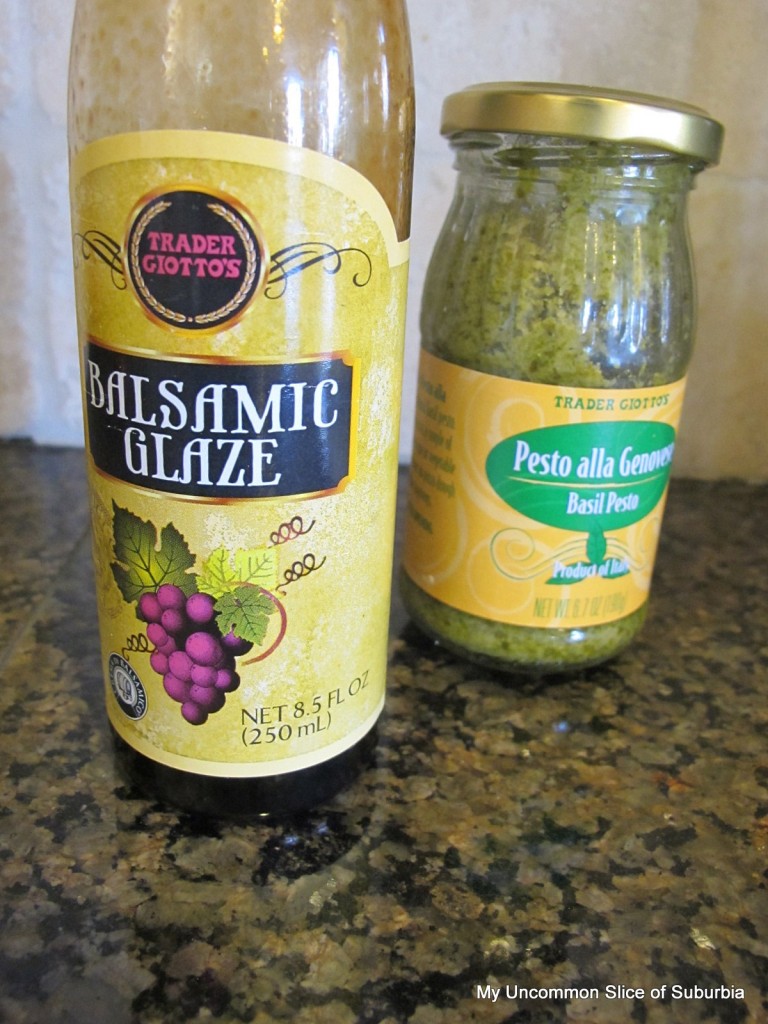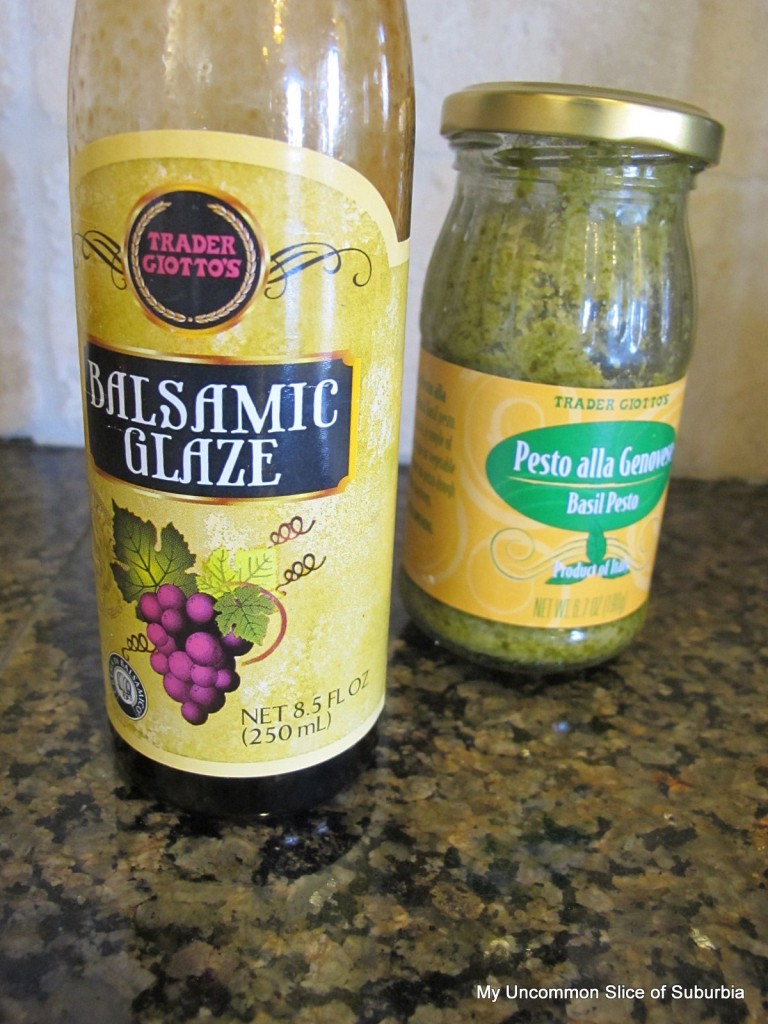 Directions
Heat a  pan over medium-high heat. Drizzle the oil over the eggplant, onion, and peppers and cook until tender (about 10 minutes)
Slice the baguette in half and toast for about a minute. Spread the baguette with the pesto, add the cooked vegetables on top followed by tomato slices, mozzarella, and Basil.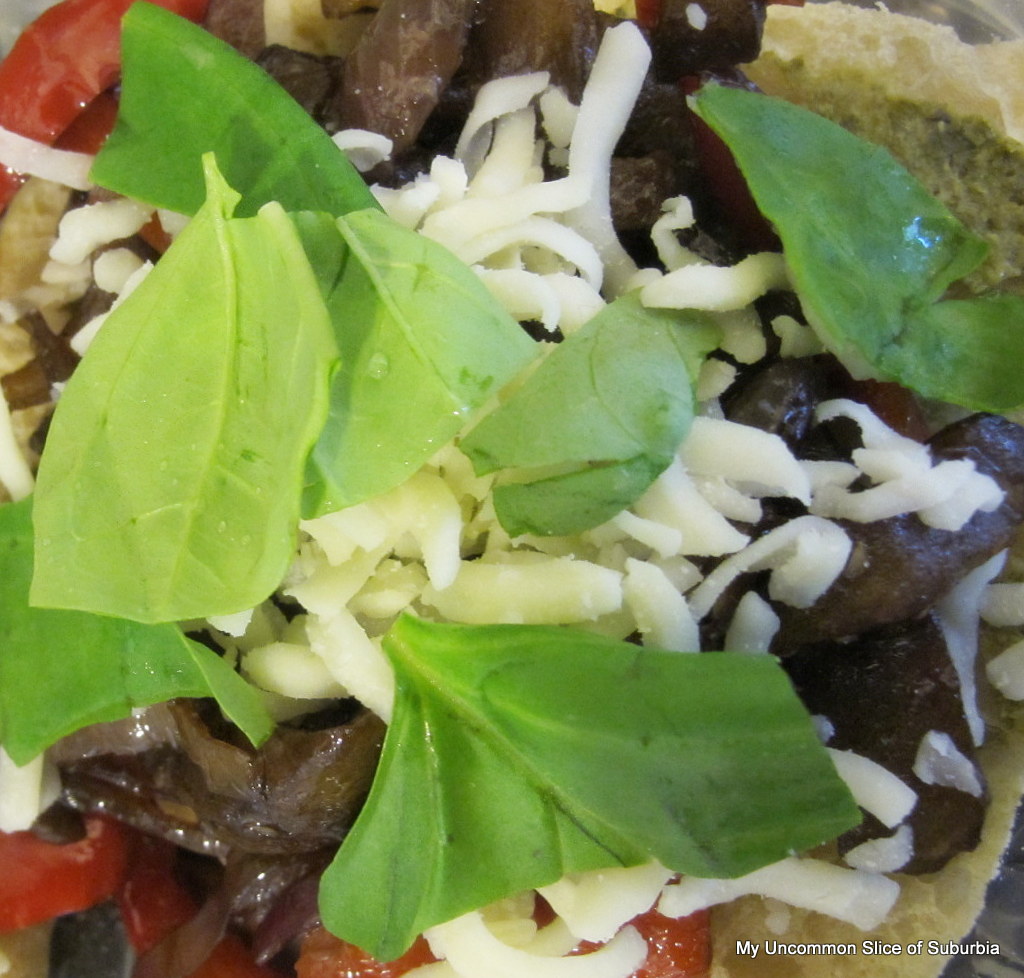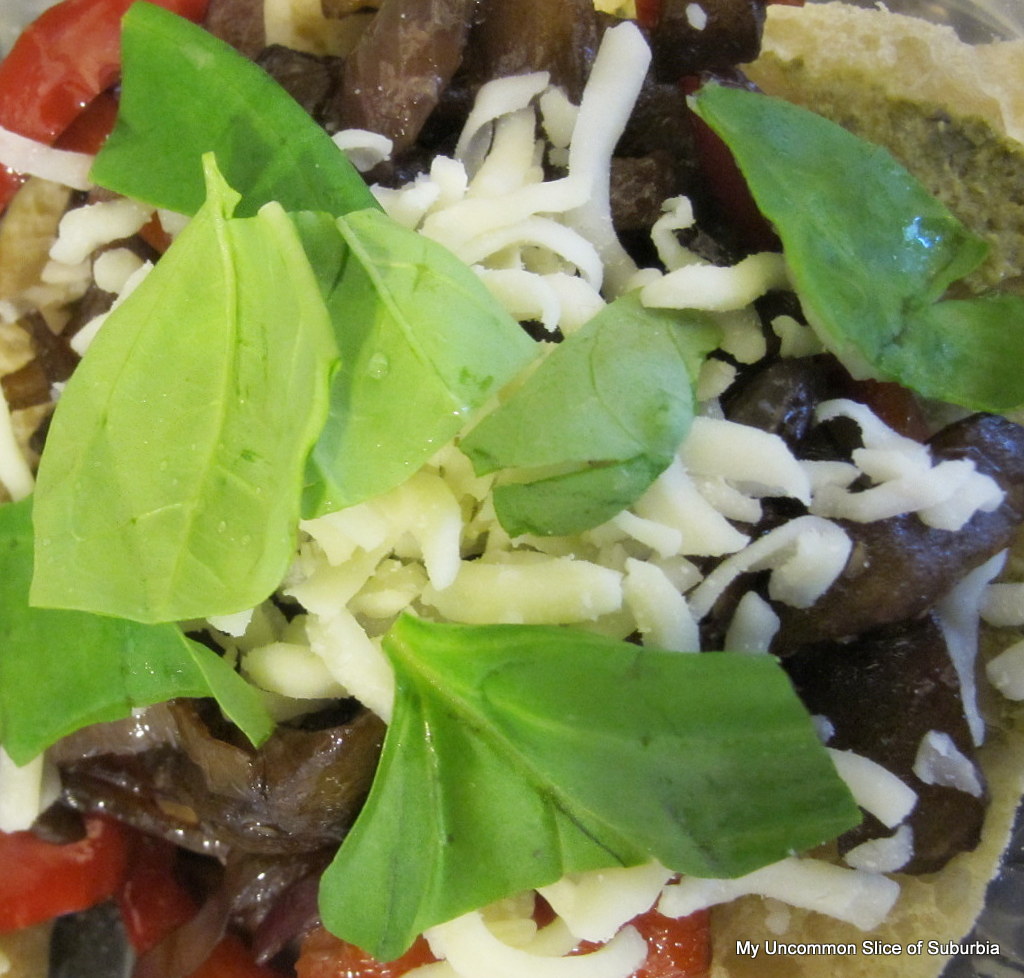 Cook in a 350-degree oven until cheese is melted.  Drizzle The balsamic glaze on top and enjoy!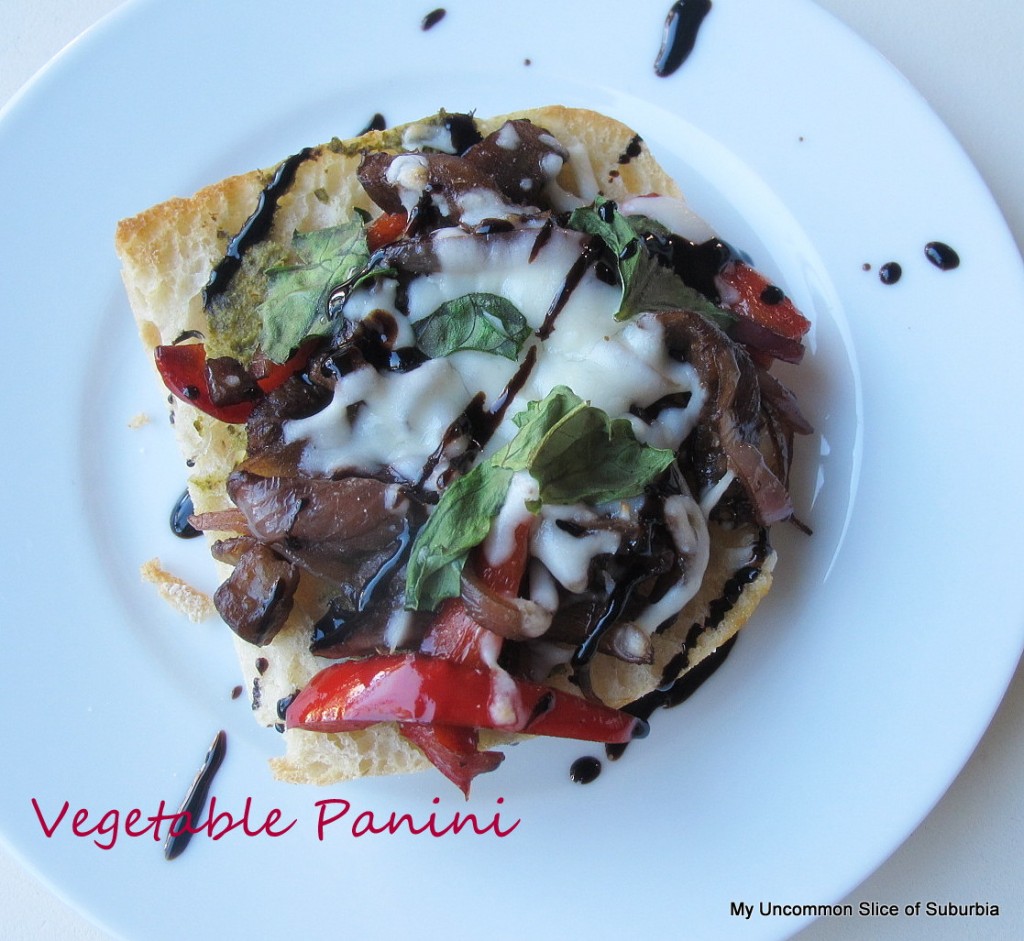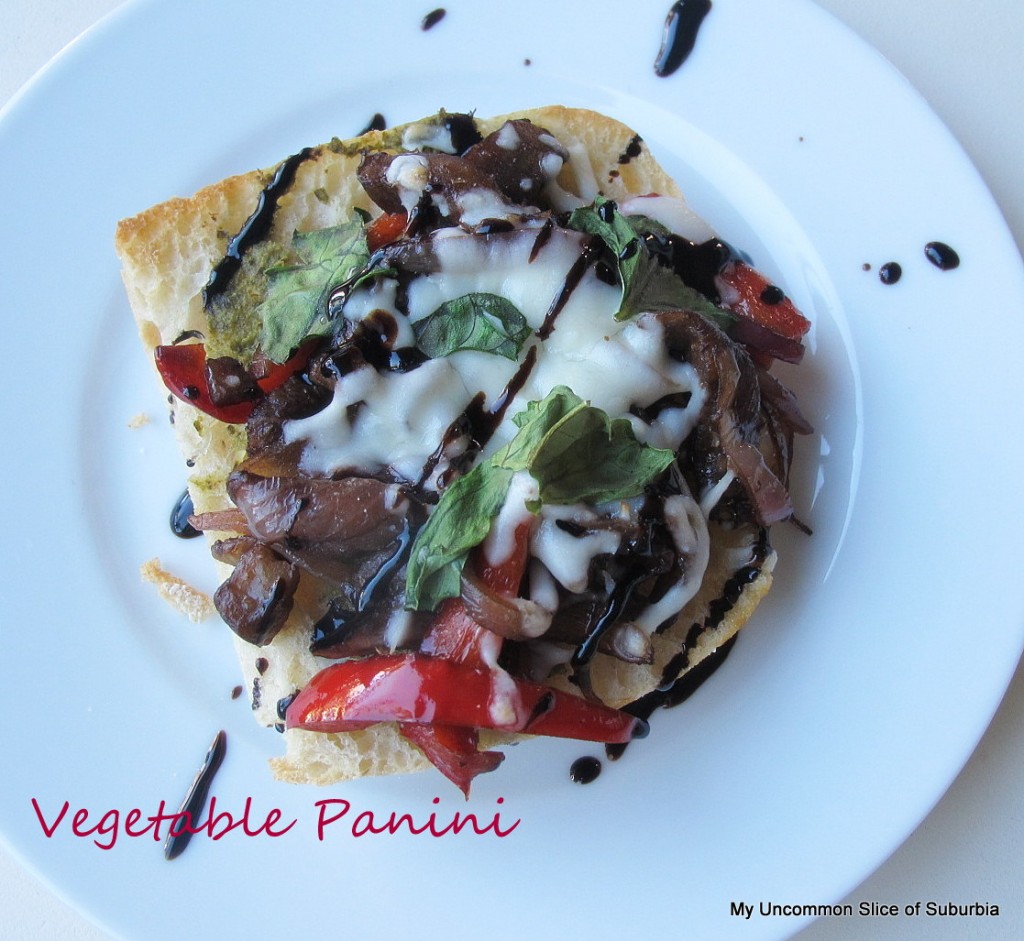 I also wanted to say thank you for all the heartfelt comments on Bailey and the Kitchen, I enjoyed reading each and every beautiful note from you.
~Enjoy the weekend~