We have this area in the play/mud/craft room that stores all the large toys.
It's right above the cabinets and it looks really ugly. 
I decided the space was in need of some ruffled curtains. 
For about $100 I could of bought one of these beauties:
Antrho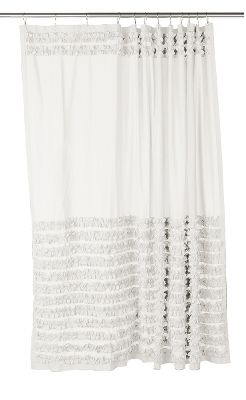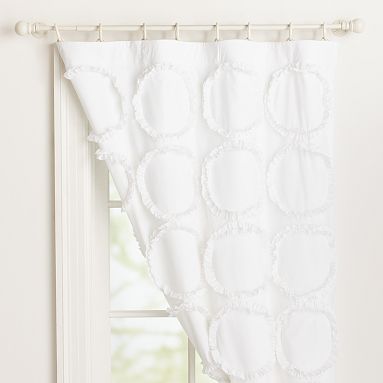 Sticking to my budget I made my own for $10.00.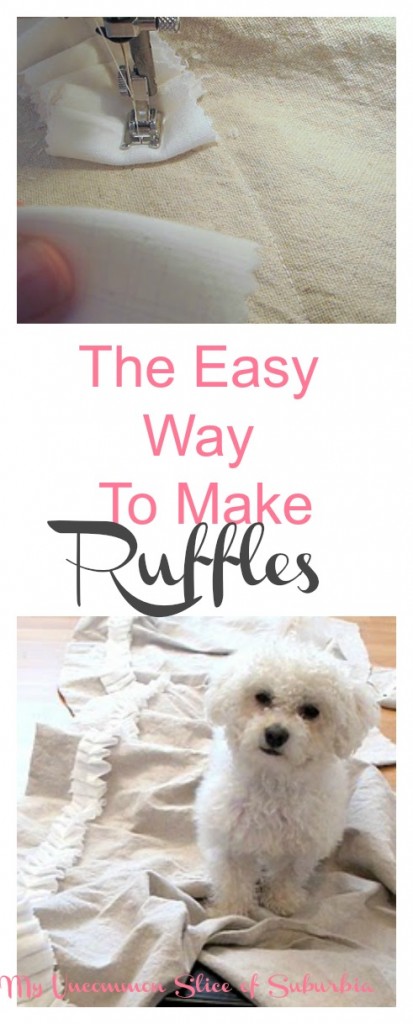 This is so easy, YOU can do this!
Cut fabric into long thin strips.
Sew your sides to prevent them from fraying or do what I did and cut them with these scissors for some added interest.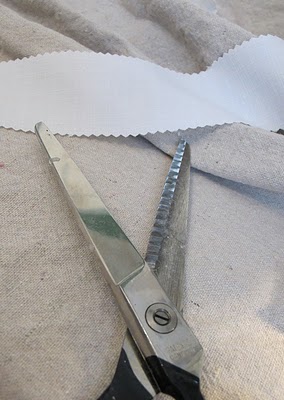 Start sewing your ruffles. 
 I bunched the fabric with my fingers and then pushed it through the machine so the stitch would be in the middle of the strip of fabric.