~Hi Friends~
Hope you are having a fabulous weekend!, today I am going to show you how to make a no-sew table runner, so simple!  Since my sewing machine is out of commission, this is what I came up with, you can do this!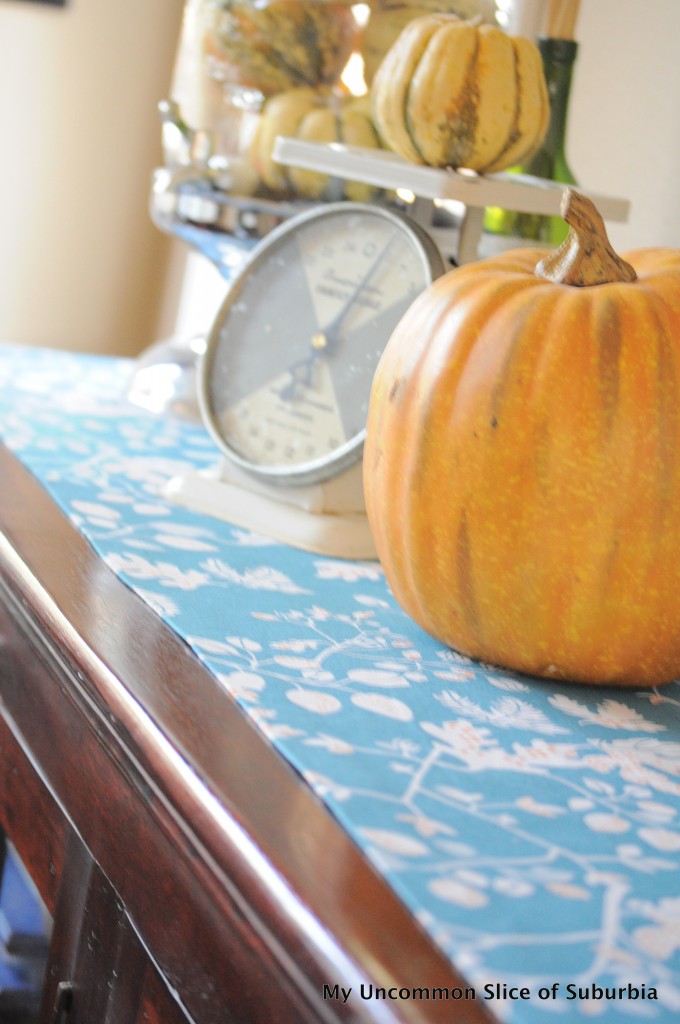 What you need:
-Fabric
– Scissors
-Stitch Witchery or Heat and Bond
-Iron
-Either a measuring tape or an existing table runner.
I grabbed a table runner that I already had and used it as my template since it was the perfect length.  I  placed the runner on top of the fabric and cut the fabric approx 2″ more on all sides to allow for hems. Seriously, no fancy measuring here.
I folded the cut edges over the existing table runner and ironed them to create a crease.
I pulled the existing runner out and placed a long piece of heat and bond on the fabric. Use your iron to activate the hem tape.
Let the tape cool and then pull it off.
Fold the material over the tape and press flat with your iron.  Continue to repeat the process until you are finished.
Iron out any wrinkles and enjoy your new no sew table runner! Told you it was easy!