~Hi Friends~
I am So happy it is Friday!  I wanted to share with you the house my in-laws bought a few years back.  When the housing market tanked my in-laws picked up this gem for a steal just 15 minutes away from us.  After they bought it they rented it out until the time was right for them to move.  Guess, what the time is right!!! Right now they are living in Illinois so our whole family is so excited to have Grandma and Grandpa close by eventually!
My Father-in-law and uncle flew out last month and worked endlessly on the house with Ray, ripping out carpet, taking off the popcorn ceiling, painting the trellis outside and so much more.  A few more trips out, some help from a contractor and lots of TLC the house is going to be gorgeous!
Here is the state it is now, it still has a ton of work but look at that potential!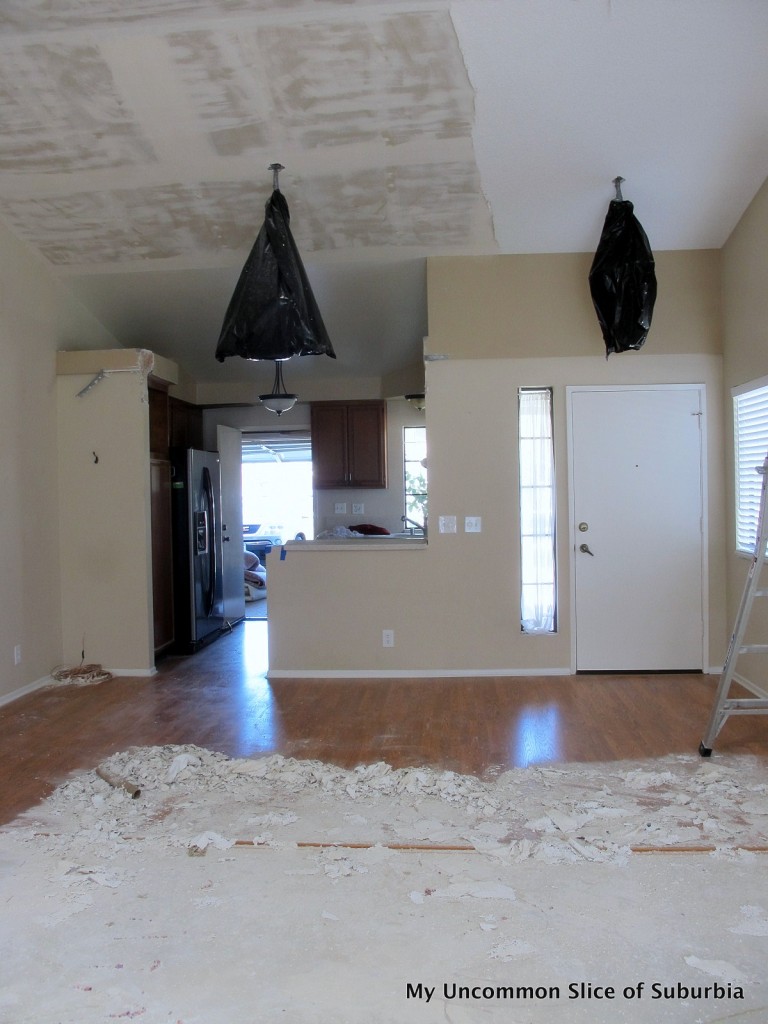 Think open floor plan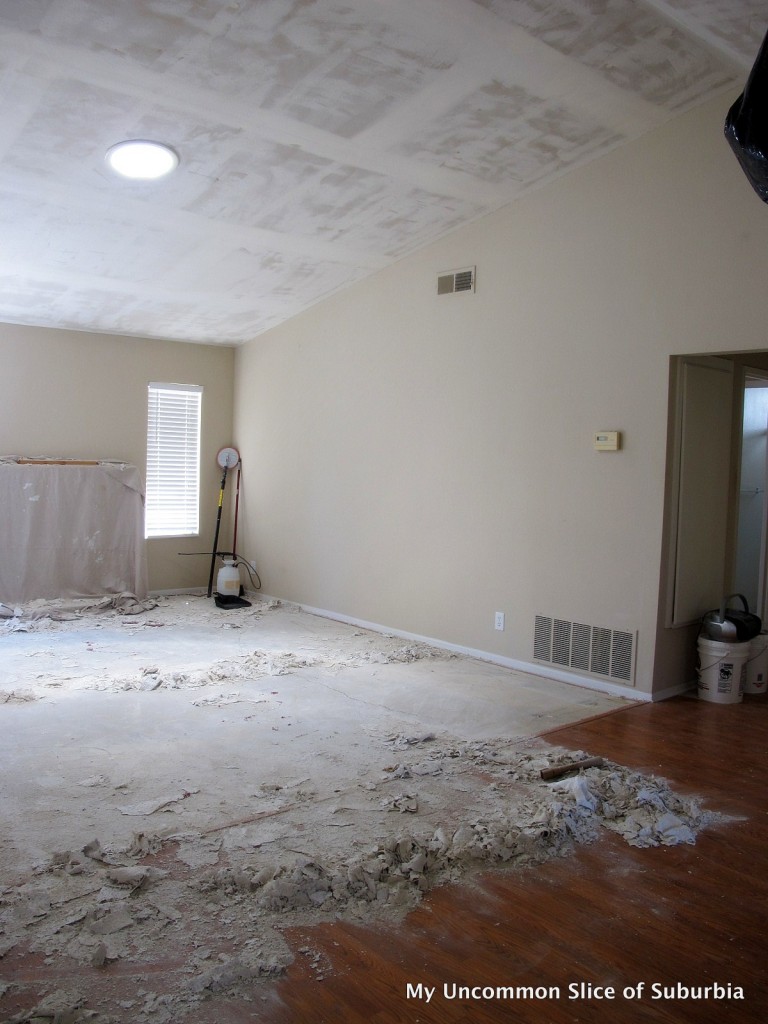 By knocking out a few walls I'm certain it will be beautiful!

Depending on budget they may keep the cabinets and we can paint them or they will buy new.
If they do keep the layout of the kitchen anyone know what to do with a awkward corner sink? Seems like a lot of room is wasted.
They have two bedrooms and two baths, it shouldn't take much to update the space, just a little TLC.
 Ray and I are excited to help them but most importantly it we can't wait to have them near!  Oh, and it will be fun to document the journey!
Have a fabulous weekend!
 Speaking of remodeling, here is my sister's modern kitchen just incase you missed it!