Whoa!
What a crazy and fun couple of weeks.  It was so nice to take some time off and
be with family for Christmas and time with friends over the new year.   Christmas eve we had our families over and even my 98 year old Grandmother came along.  Ray was able to get her up to dance, it was beautiful to watch. (Dancing was something her and my grandfather did for their 75 years of marriage) When she was ready to go home she gave me a great big bite on my finger.  I love that she still is feisty but wow did it hurt.  The joke in the family is to make sure we all have our rabies shot.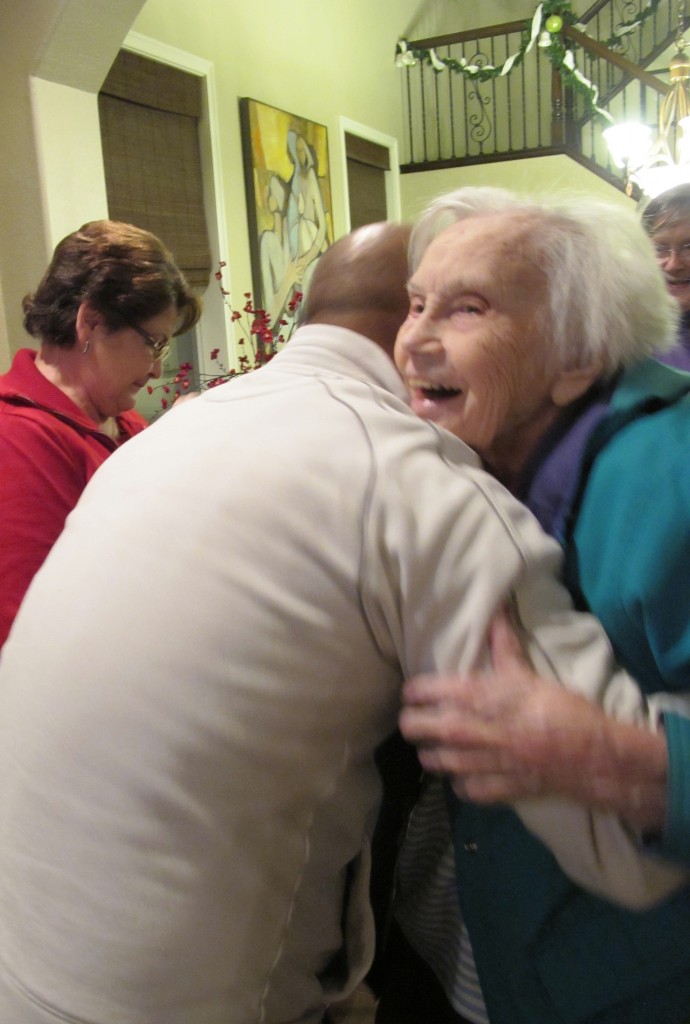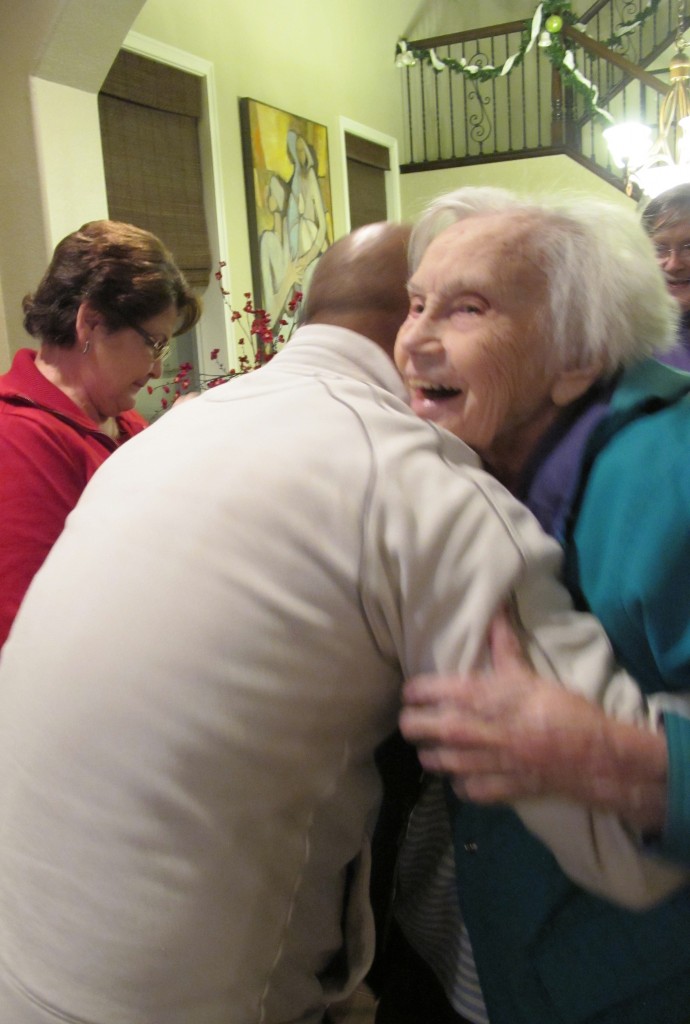 For the new year we headed up to Big Bear and spent time with our wonderful friends whom made it all happen.  We are so incredibly blessed to have such wonderful friends in our lives.  We enjoyed relaxing most of our days but got out on a few adventures here and there.
This was my favorite spot every night to watch the sunset over the mountains.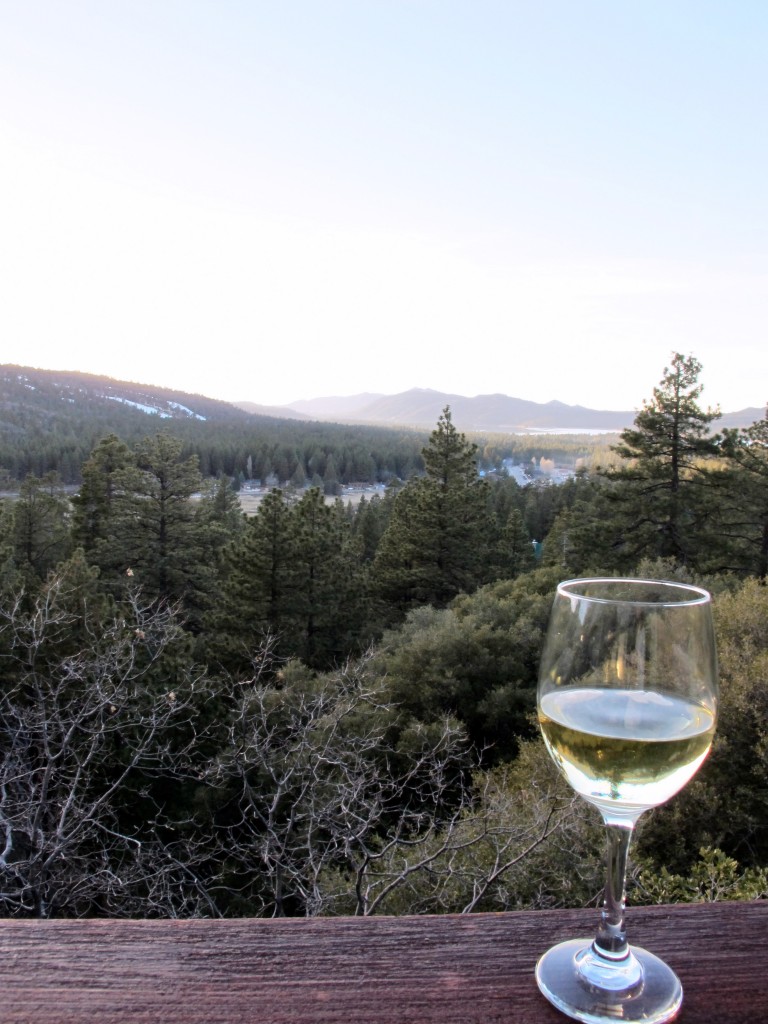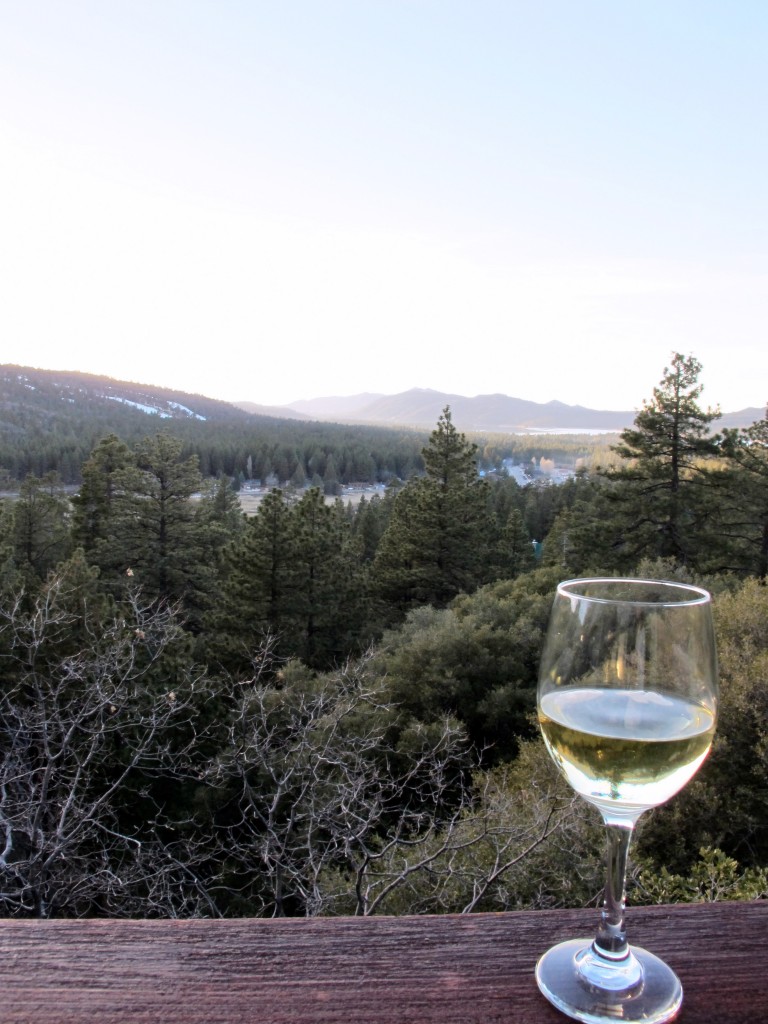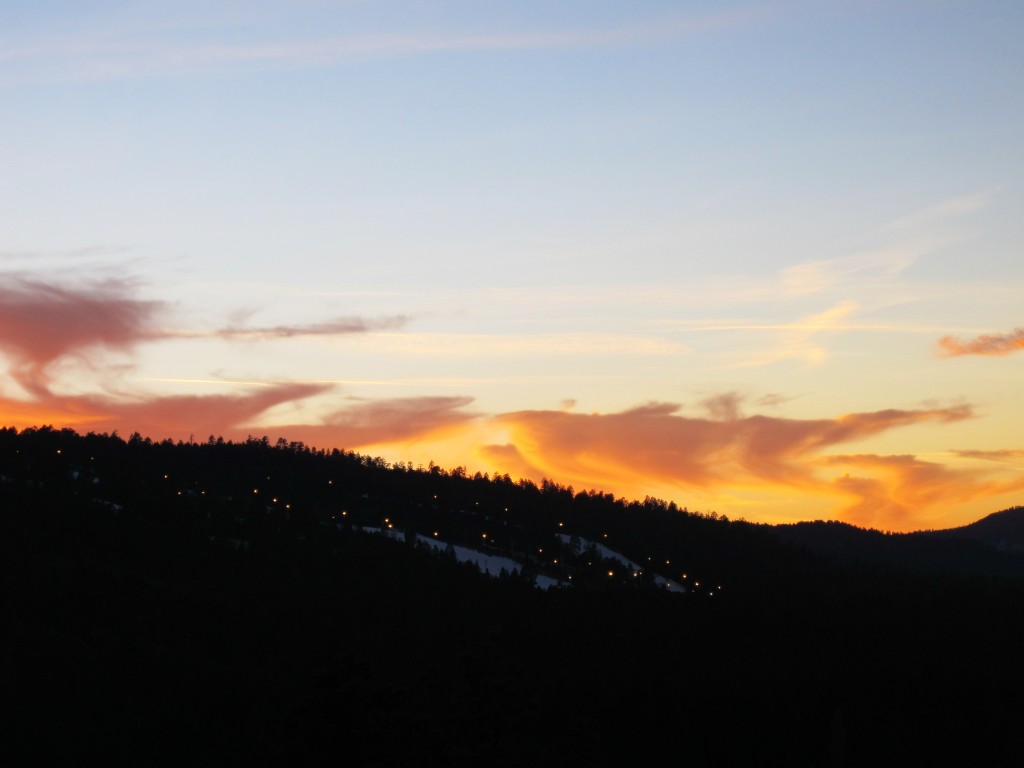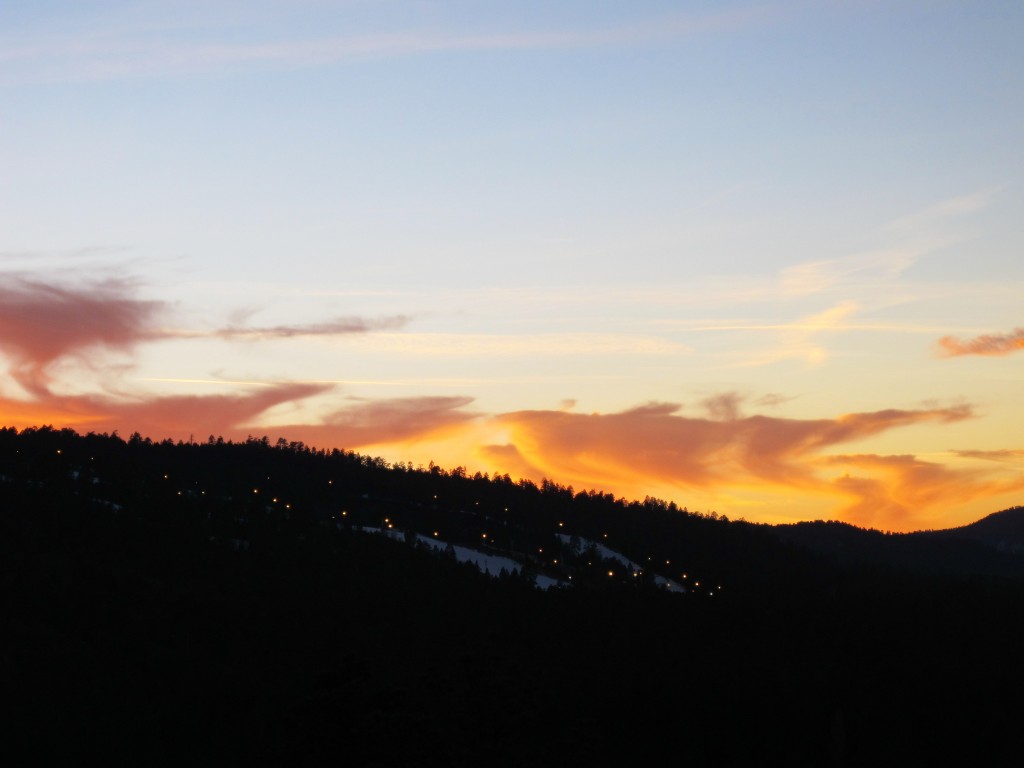 We headed out to Alpine Slides for a little play fun and treated the kids to some yummy cookies.
The Lake is so breathtaking and the ducks loved it when we showed up with a loaf of bread!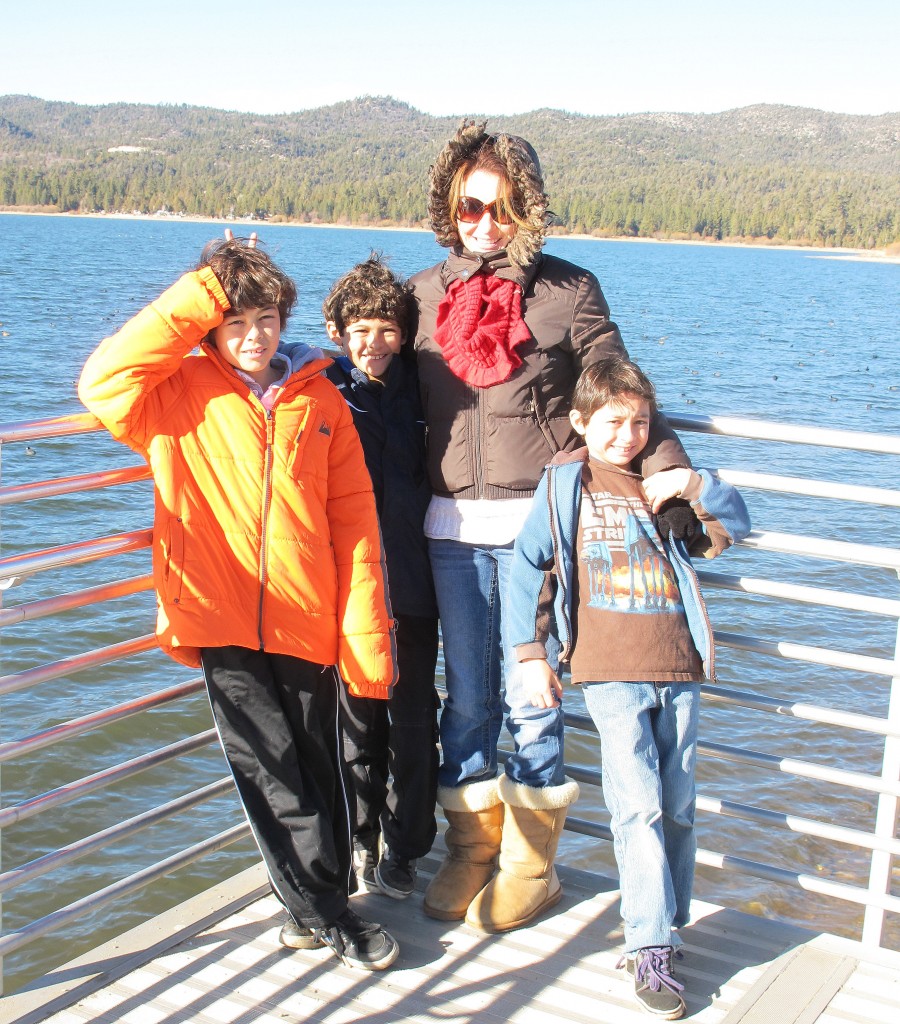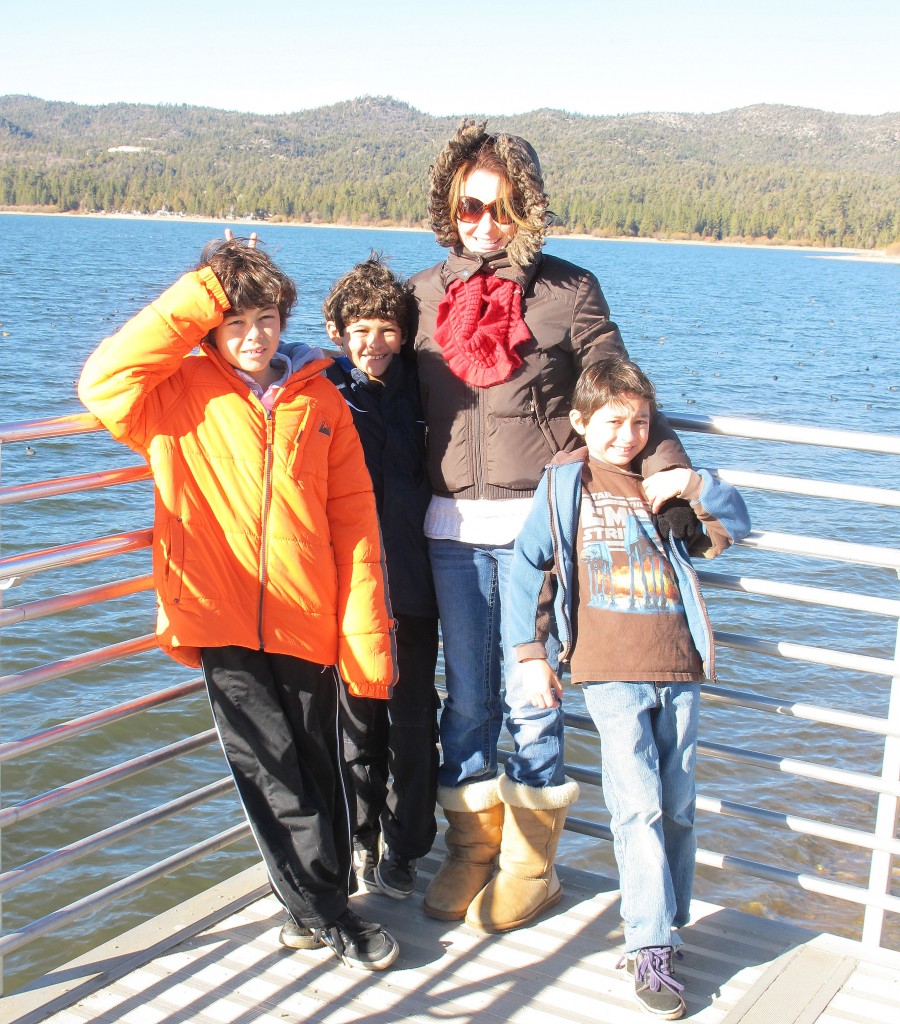 We are now home and back to reality!  Oh but I wanted to show you something I did with my ornaments today while taking the tree down.  Those wine bags come in very handy, see!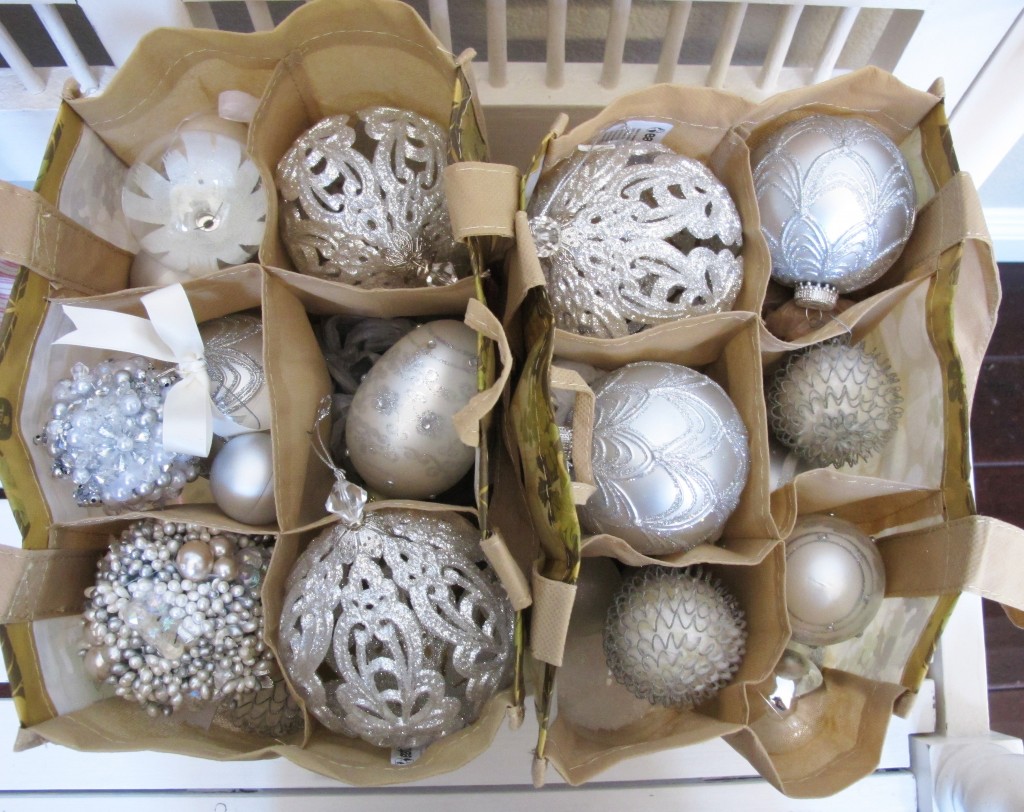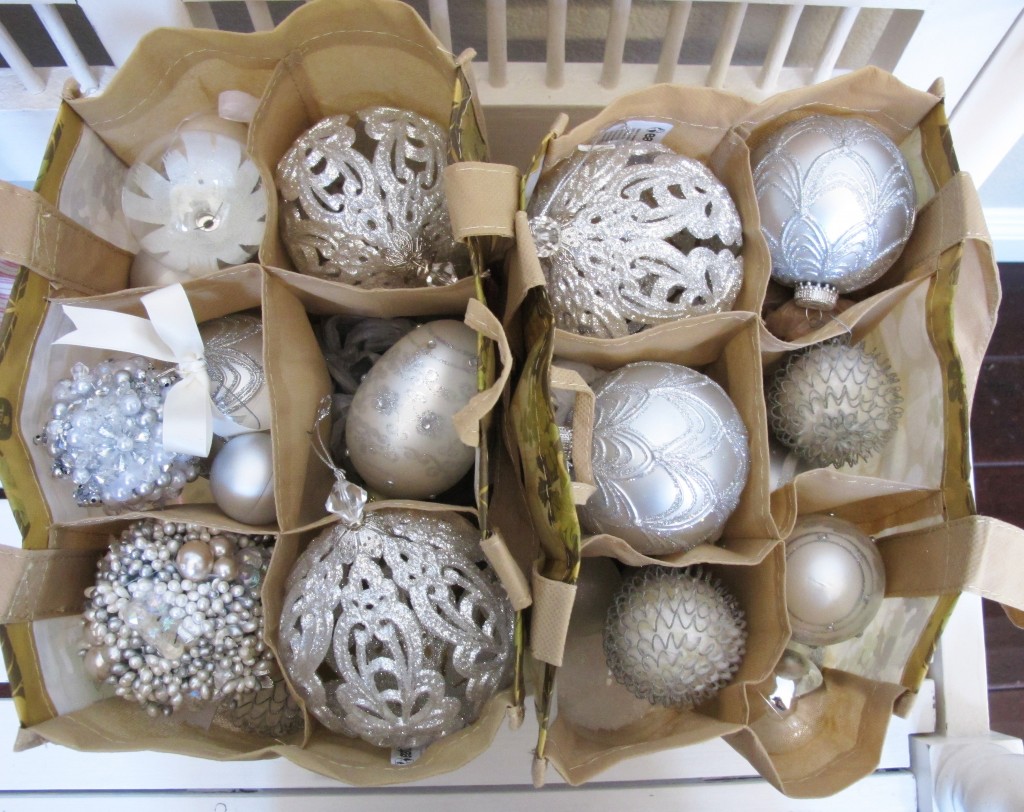 The last few weeks have given me time to recharge and I am so excited about 2014 but I also really missed you guys!