Modern Farmhouse Design For The Open Loft
I can't believe we will be approaching 20 years since living in our home, crazy how time flies!   It was definitely time to rip out the well loved (gross) carpet from the loft and continue with the hard wood floors.  If you have followed us along for awhile you know one thing leads to another around here. Since everything was removed from the loft  (which was not easy) we figured any changes should happen soon.  As the kids grow older their studies become more intense and they need a quite place to study, an open loft wasn't working out so great for our oldest two.  Which means half this space could actually be a designated area for ME!  A place I could feel inspired and motivated to sit down at work.  When we redesigned the loft about 6 years ago that was the goal but the kids pretty much took over the whole space.
Last week, all of the carpet came out and I am so glad we hired out for this job.  The sub floor was not even, it took them a whole day of sanding, cementing and more sanding, it was crazy.  The next day they installed all the wood, they did such a wonderful job.  If you are in San Diego, Gabriel Cruz is amazing, we have been using him for over 10 years! 760-224-8993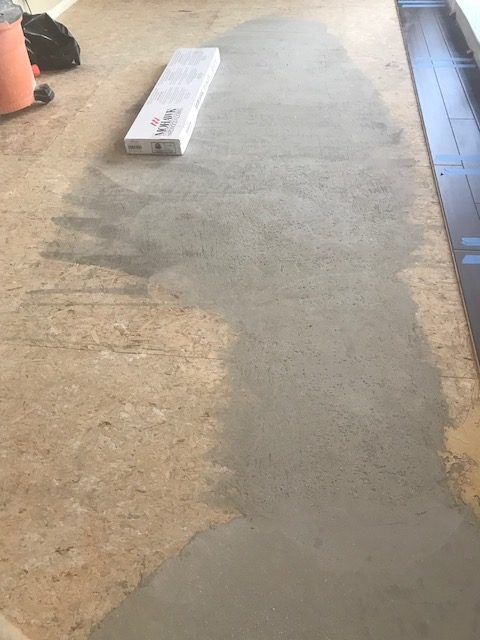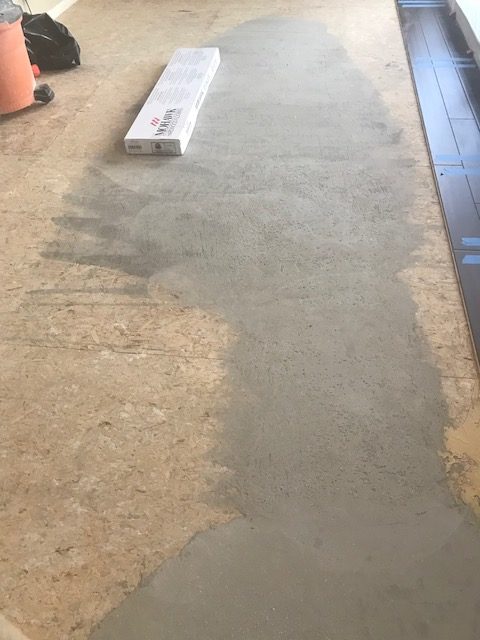 So now we are left with a blank canvas to work with. This space can be seen right as you walk through our front door which means we need it be cohesive with the downstairs.  I have lots of ideas floating around in my head, I'm thinking clean lines, open wall space, shiplap, barn doors to hide the TV, functional and lots of open work space.  I do love our bookshelves that we purchased at a garage sale and painted but I'm finding that those shelves are starting to hold a lot of junk.  Take away the book shelves means I take away the junk.  I'm trying to figure out if I can reuse parts of the unit at this point.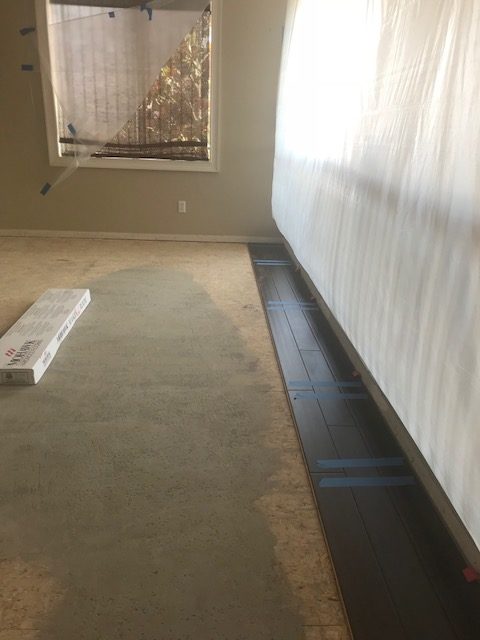 So here is our inspiration and the look we are going with.  Once the shiplap goes in, we will install it downstairs on the big wall, off the kitchen to make everything flow.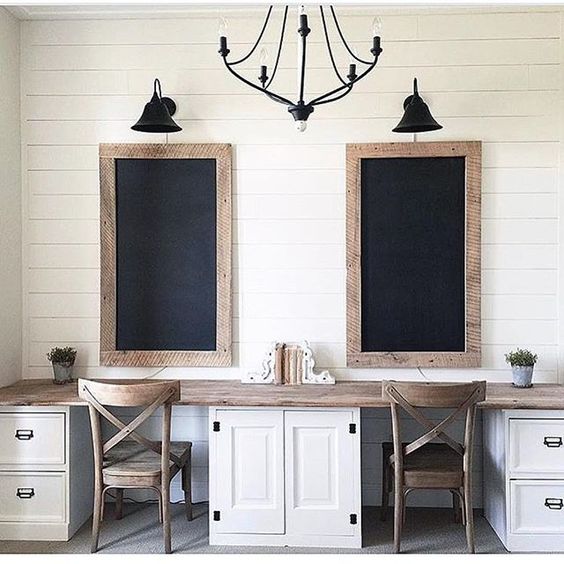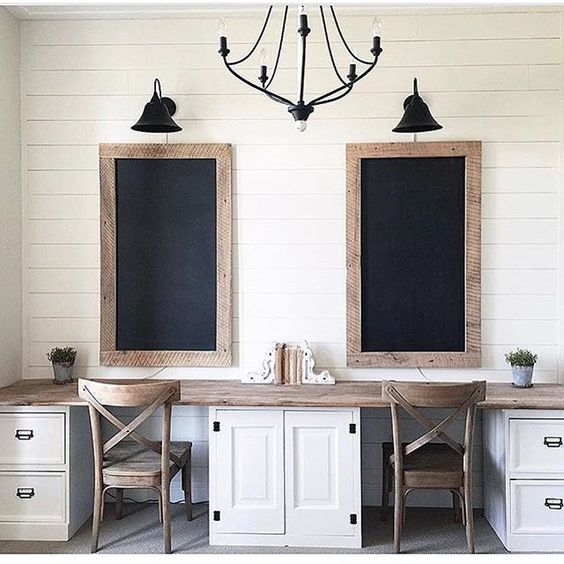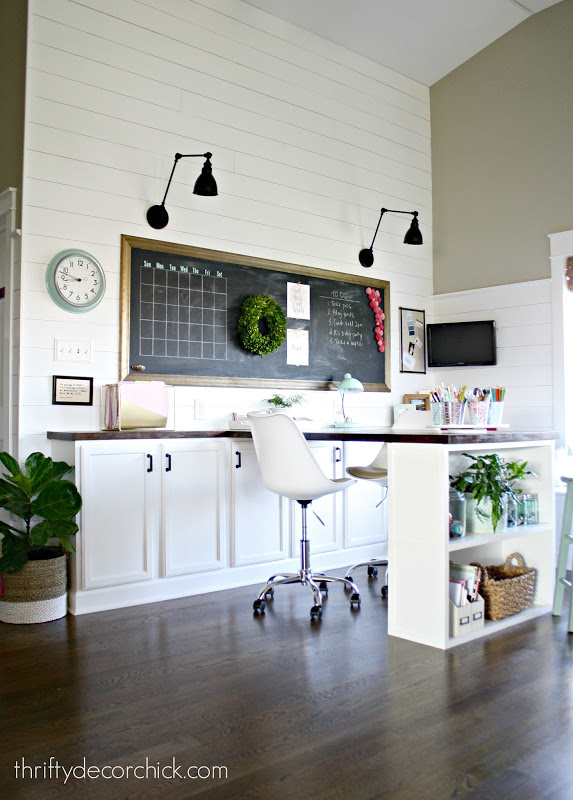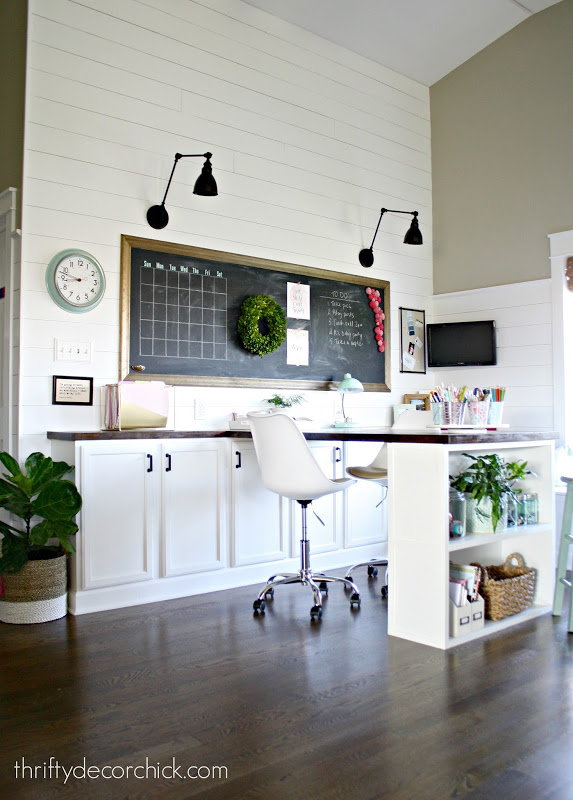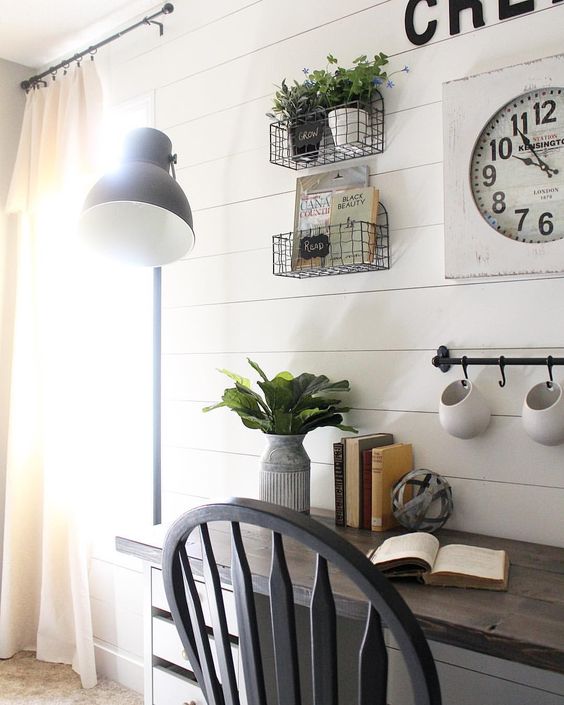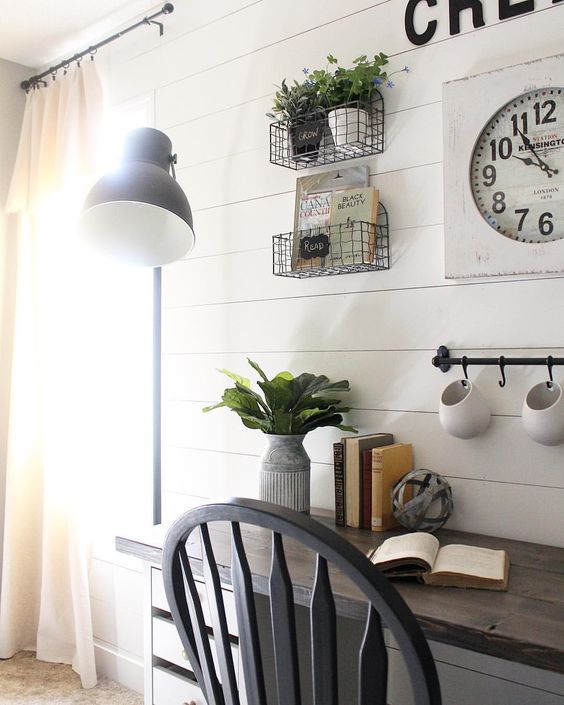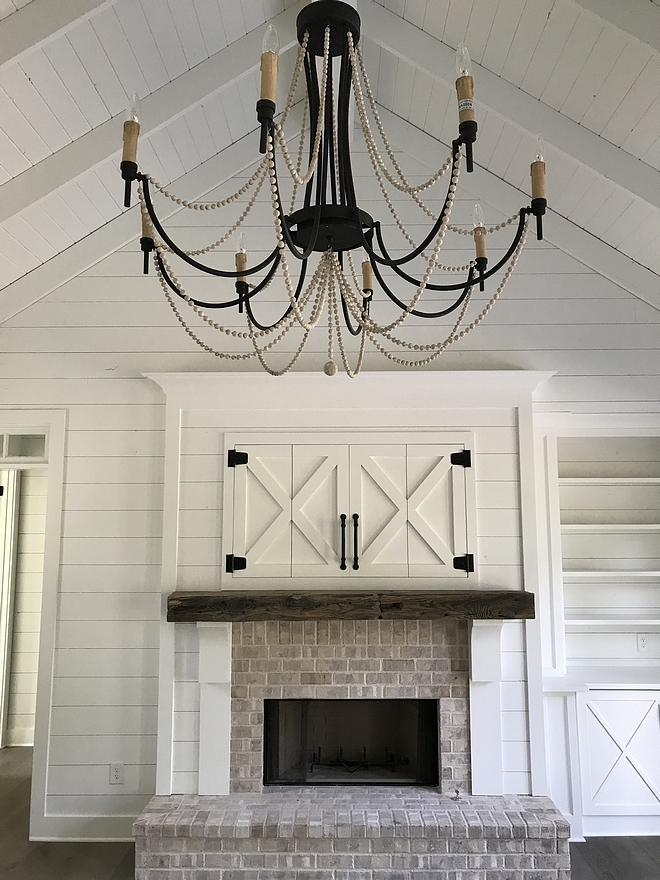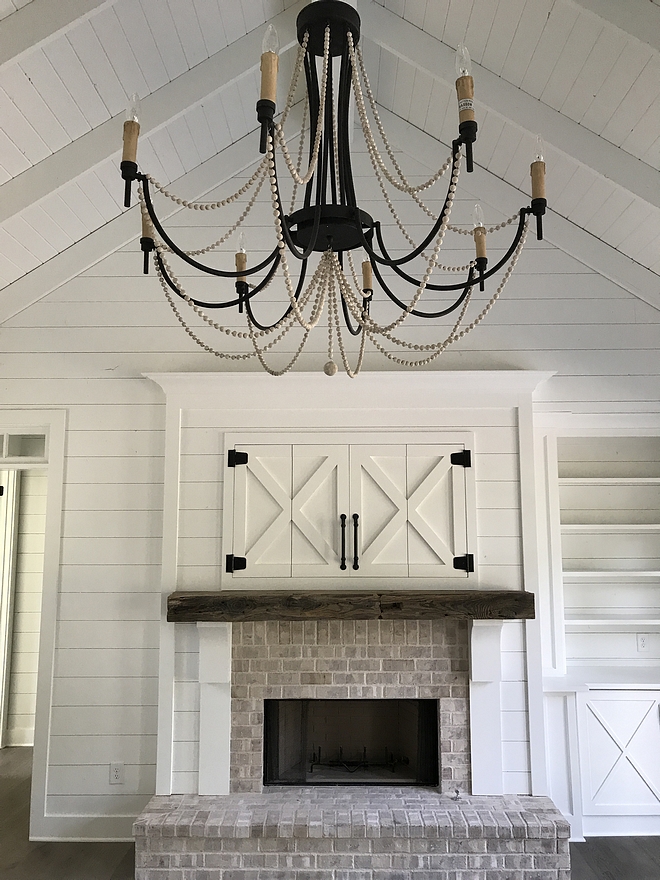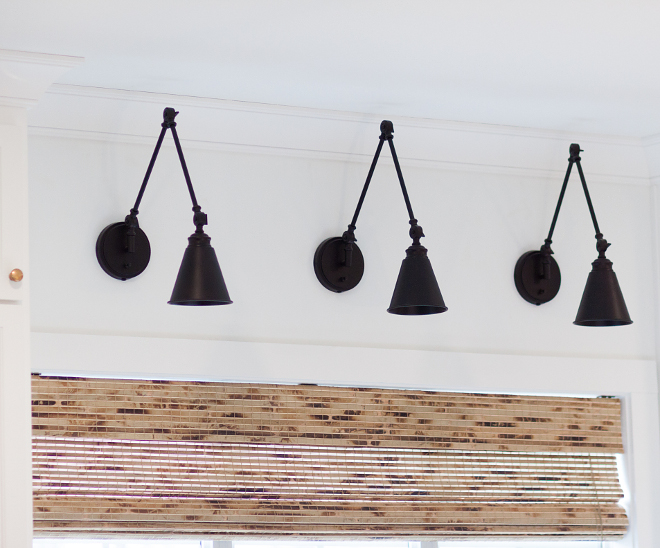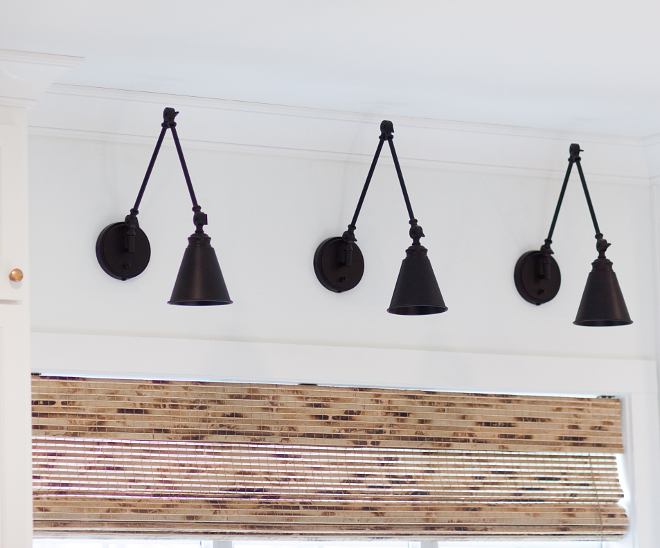 I will need to bring some of the outdoors in, I'm thinking this natural looking fiddle leaf would be perfect in the space!
Simply place it in a gorgeous basket and I won't have to worry about watering!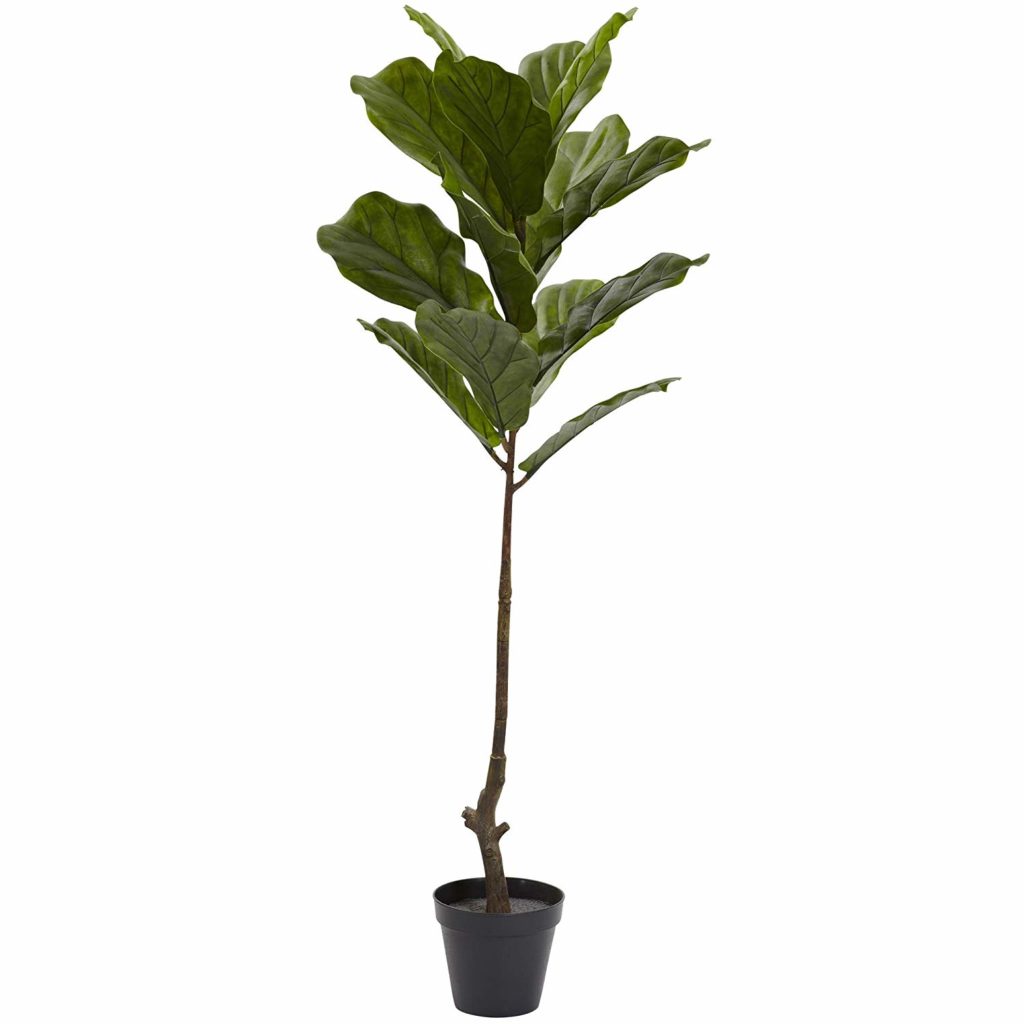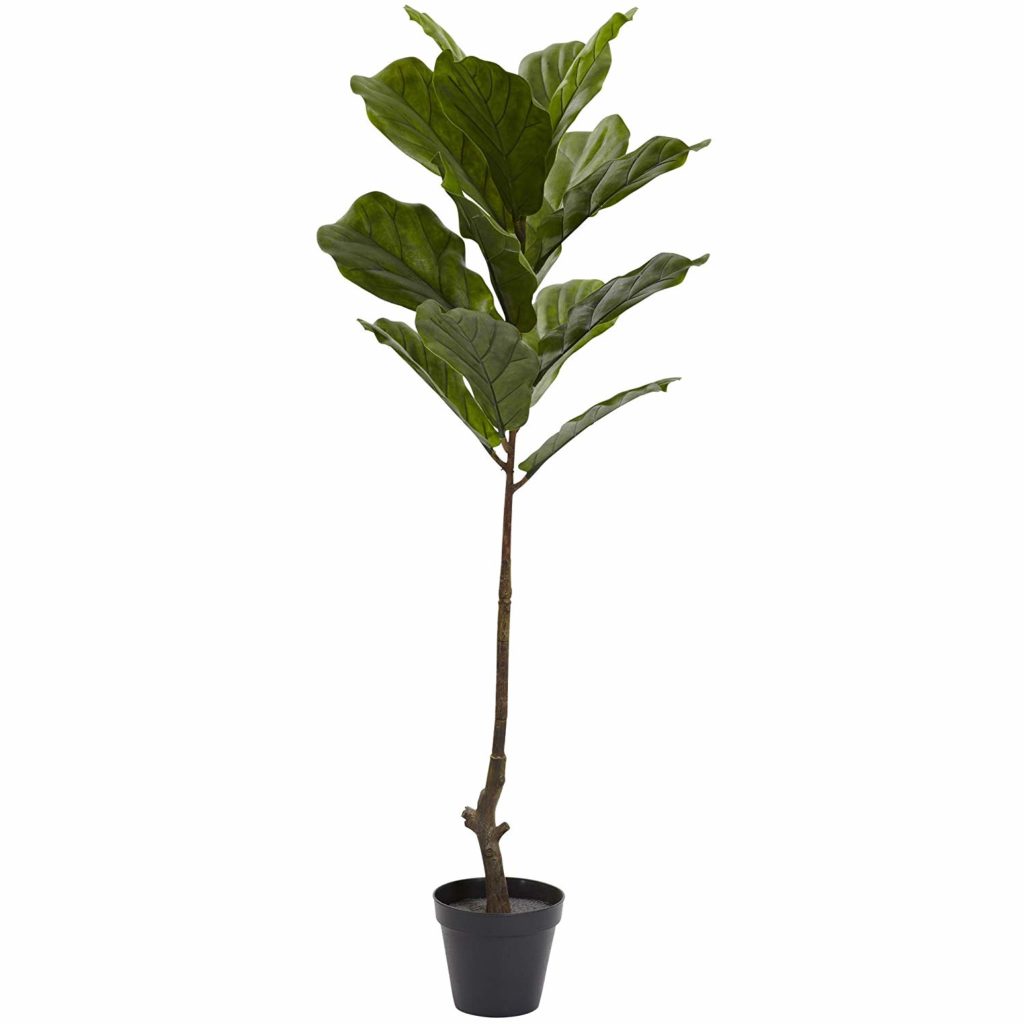 The loft has gone from a man cave with a pool table, to a kids space, to a study/office space combined with a lounging area and now maybe a little me space!  I can't wait to show you how the space comes together!
Such beautiful inspritaion from many talented bloggers and designers!