Brighten up the yard with strings of lights
Living in San Diego, entertaining outdoors year around is one of our favorite things to do. Using strings of lights we are able to inexpensively brighten up our outdoor space. Wrapping lights around our trees and stringing them above turns our yard into a whimsical retreat.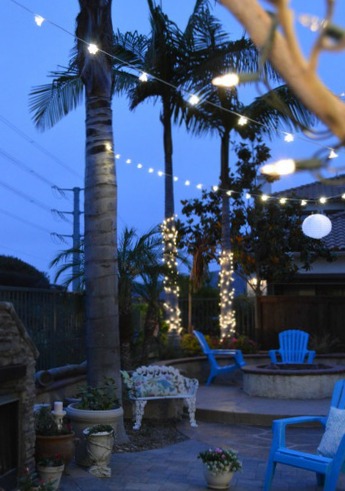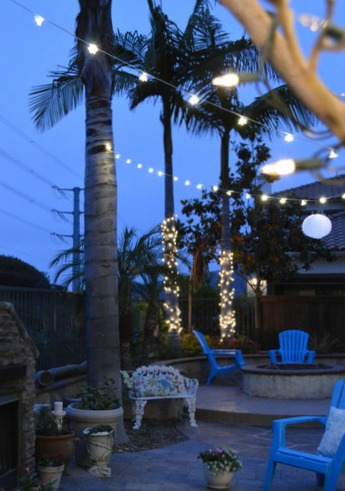 If this is your first time here, welcome, we just recently finished building our outdoor fireplace on a big budget!  You can check that out right here.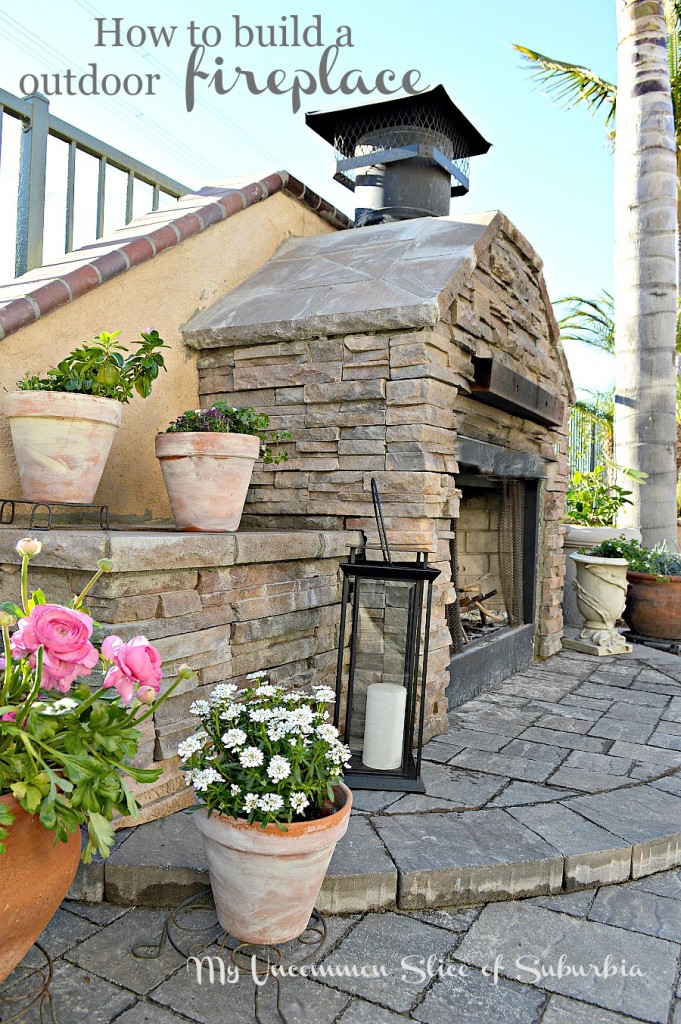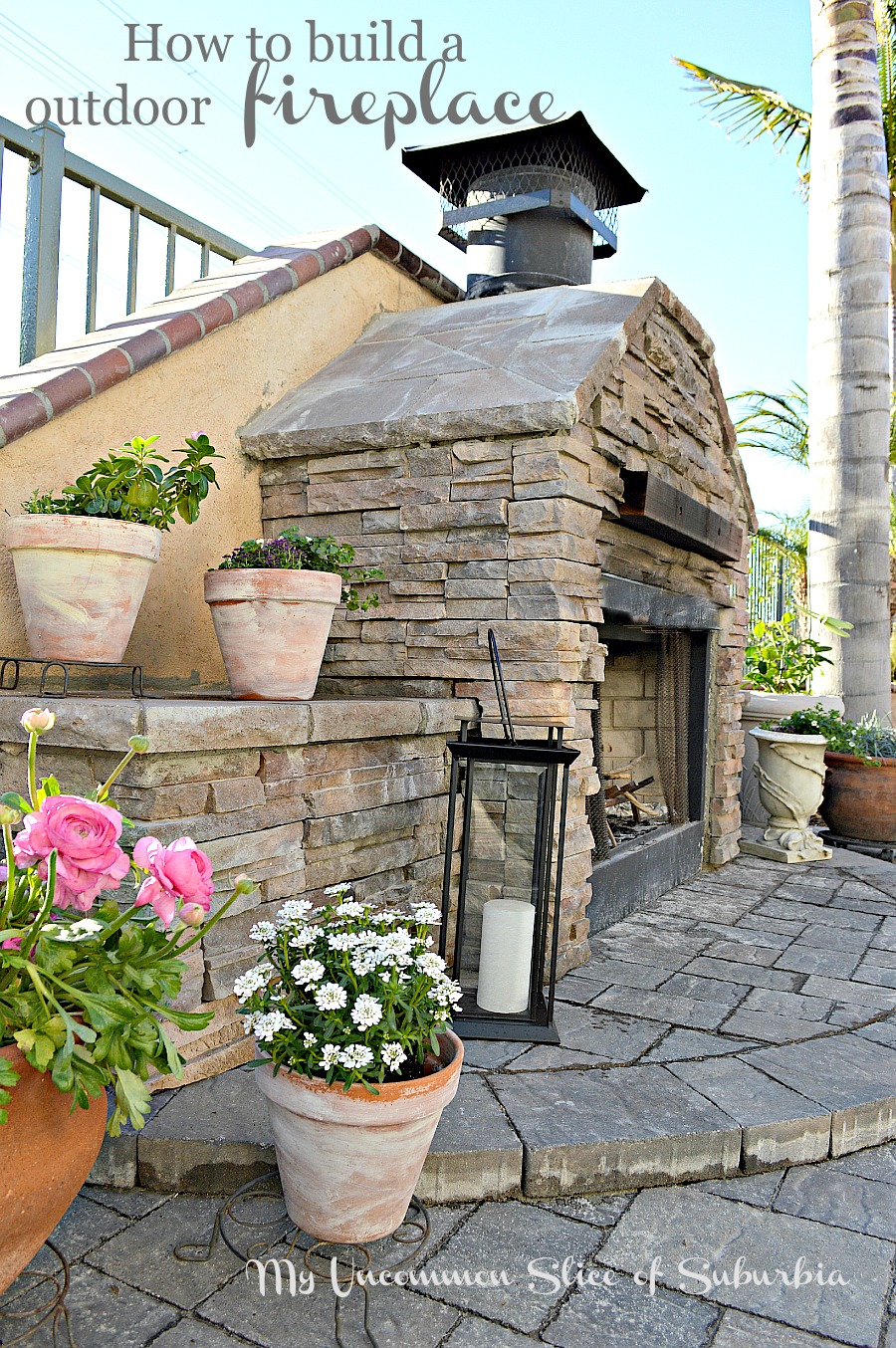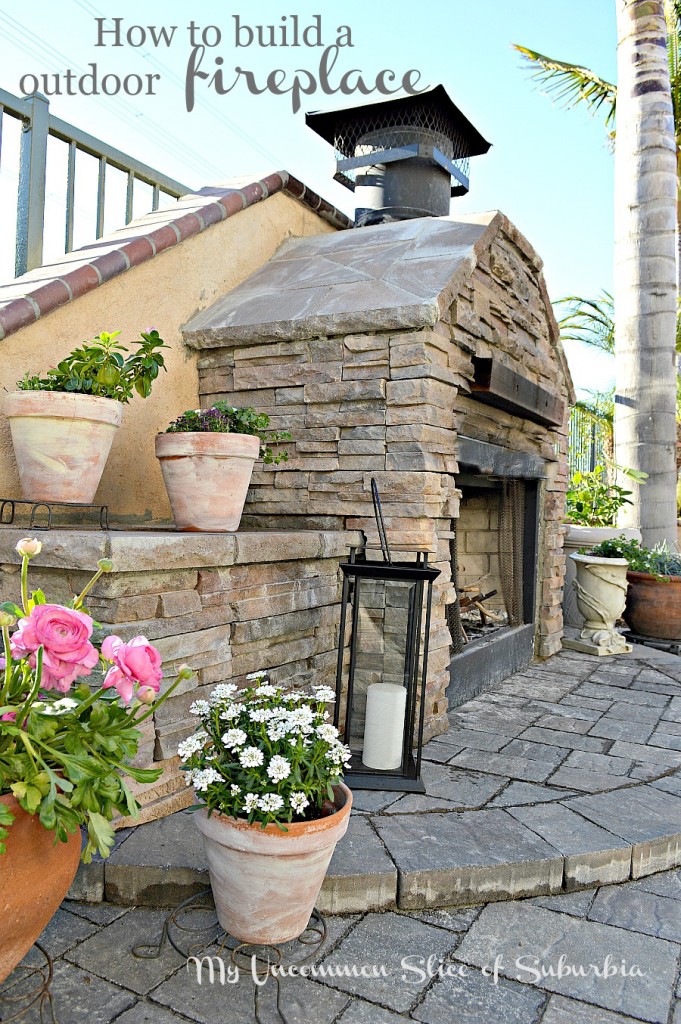 After the holidays are all done, we don't put the string lights away, we keep them up.  There are so many elegant ways to incorporate string lights into your outside decor!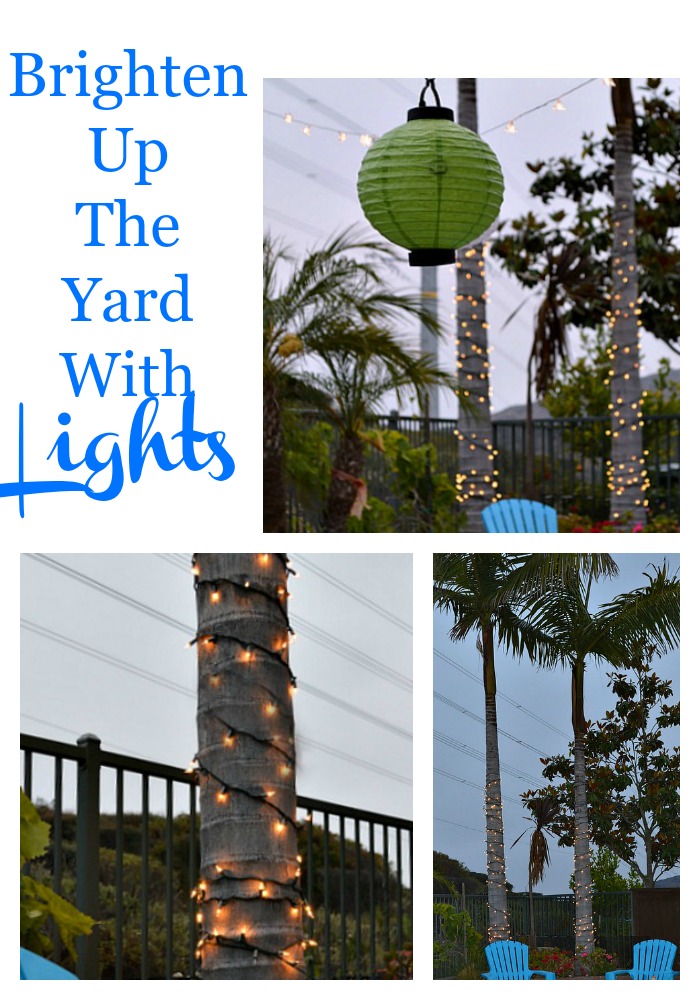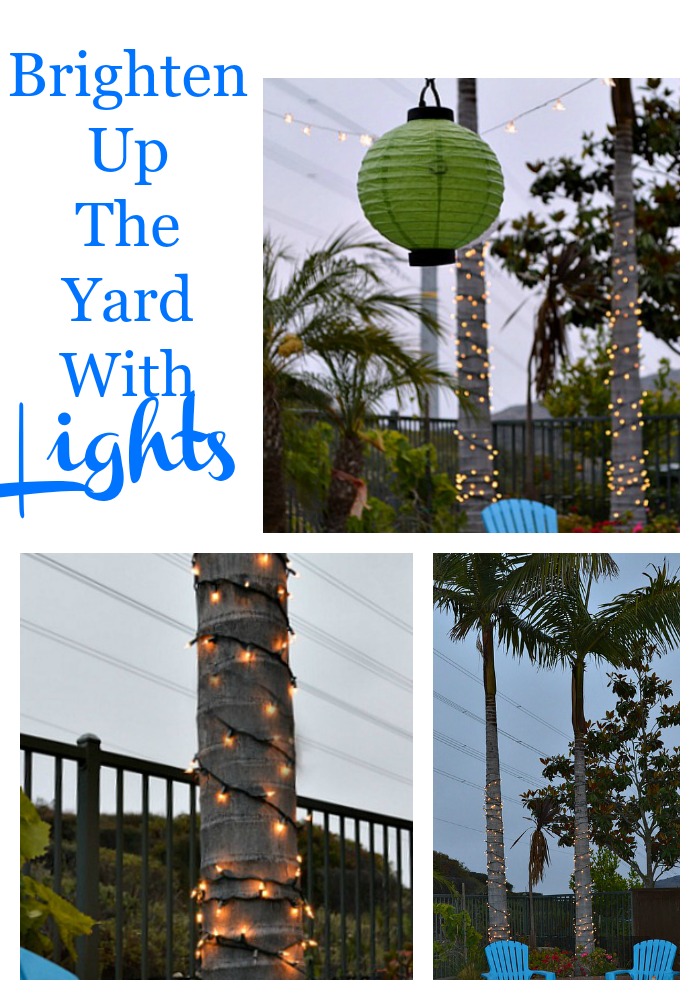 Wrapping them around the palms instantly brightens up the space!  I was able to find the solar paper lantern at the dollar store, SCORE!  The lights strung from the palms are from Ikea.  To secure them into the palms we simply stapled the strings into the palm.  We then added a hook onto our porch shade structure and secured them onto the hook.  We ran the extension cord on top of the shade structure so you can't see it. Easy peasy!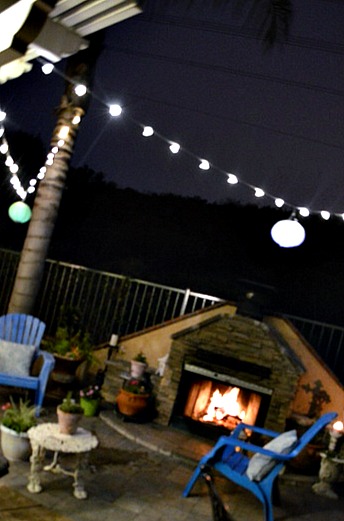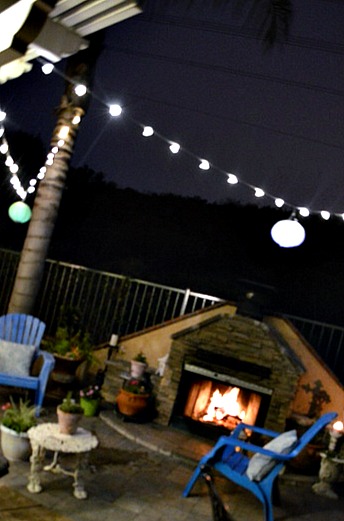 About a week ago I spray painted the chairs, they came out really blue, slowly they are growing on me.  I can't say my husband feels the same. Give and take right?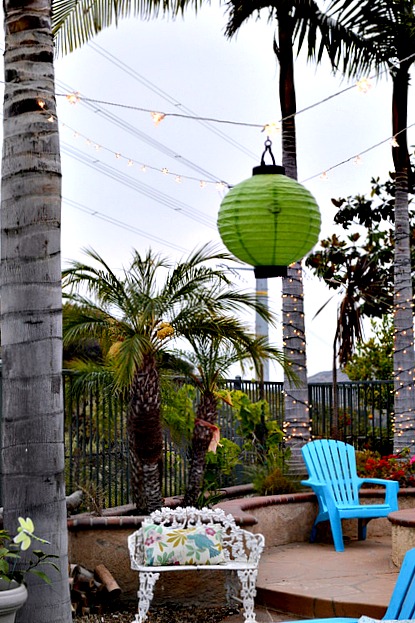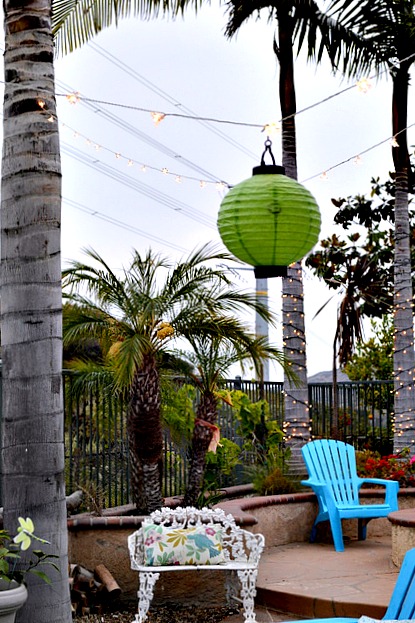 Now we are always ready for a last minute get-together with family and friends!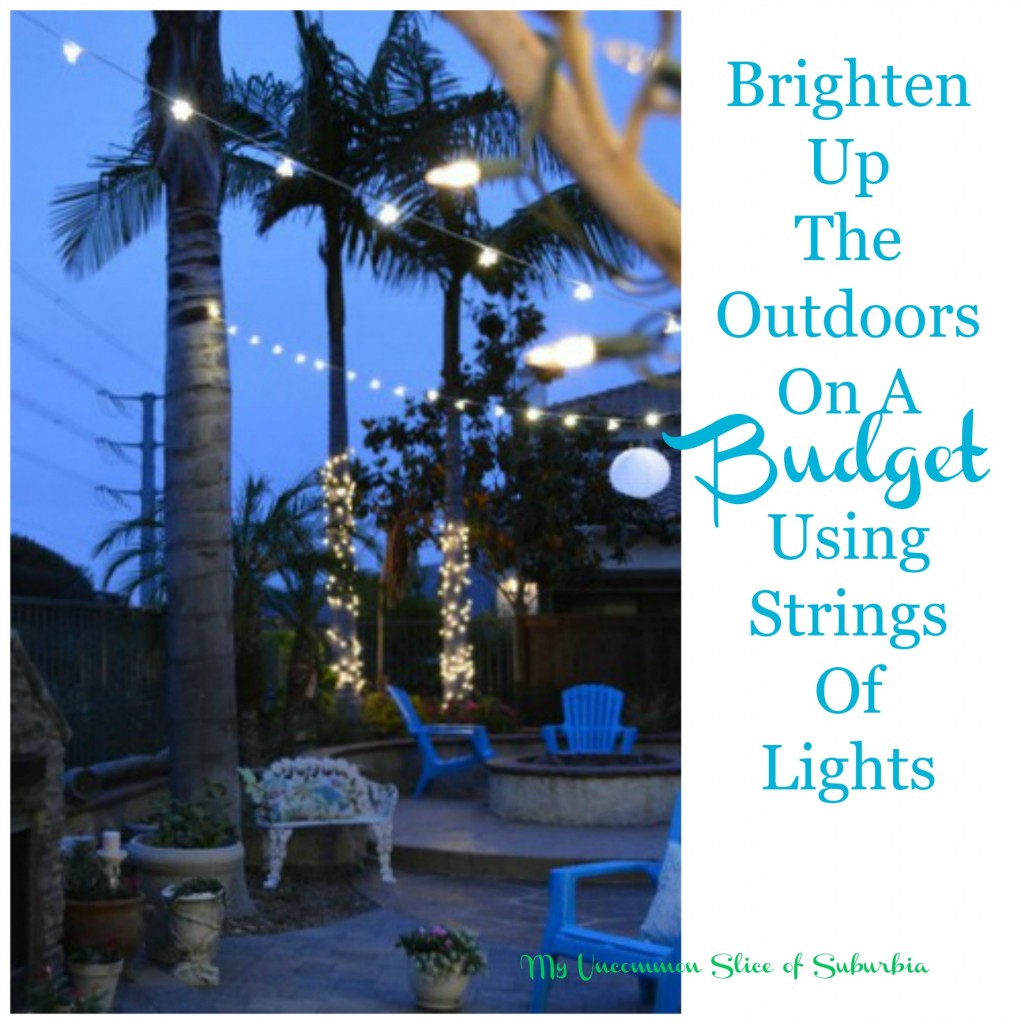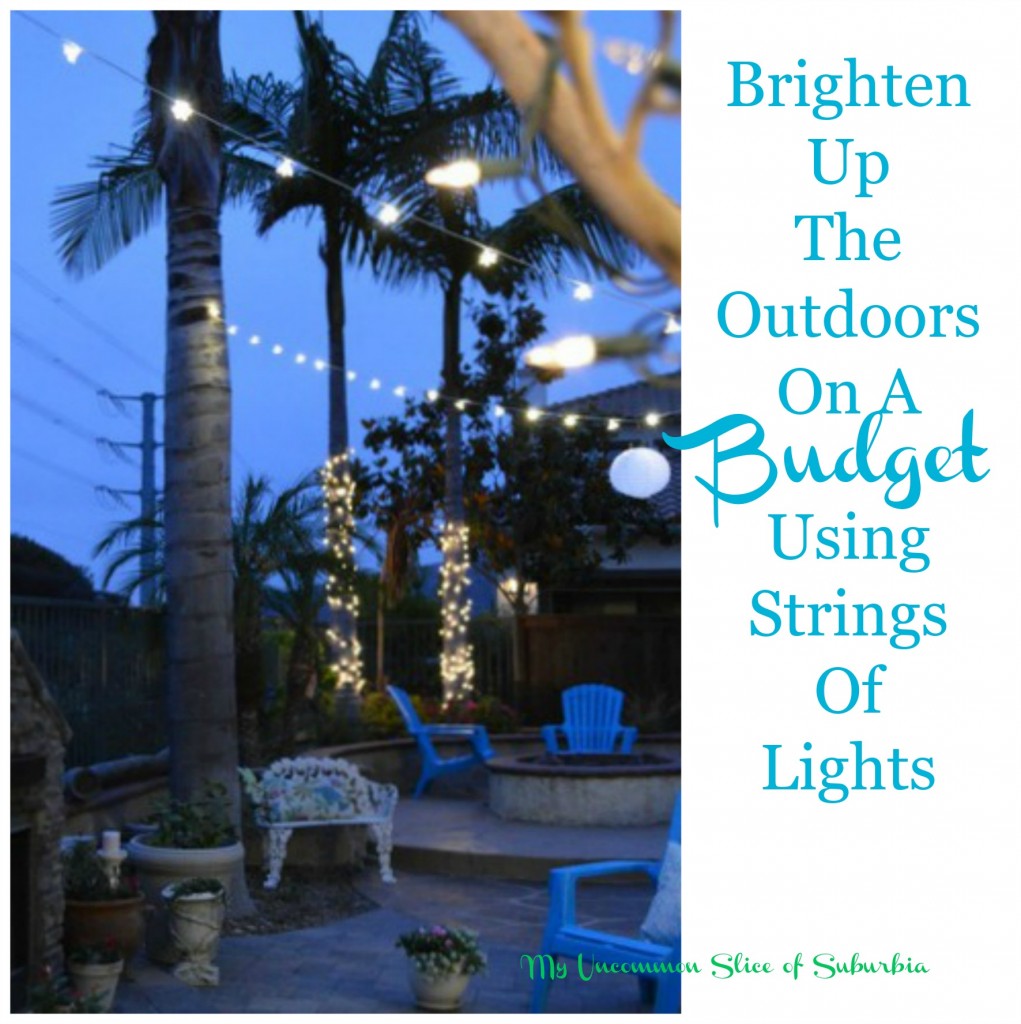 Make sure to stop by and see how these very talented bloggers decorated using strings of lights, I promise you will be inspired!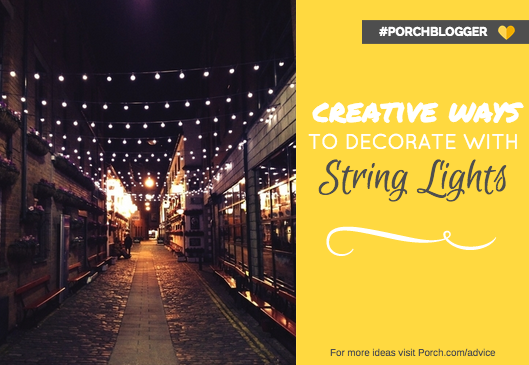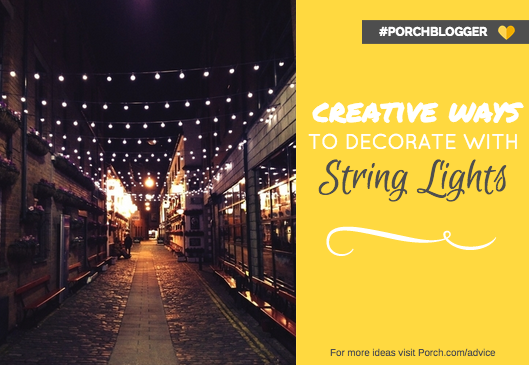 Hello Lidy neon cactus lights
All Things Heart and Home
Our Southern Home
Place of my Taste
Persia Lou tissue-tassel-string-lights
Upcycled Treasures creative string light ideas
Find even more Creative String Light Ideas  and see the whole roundup on Porch's site!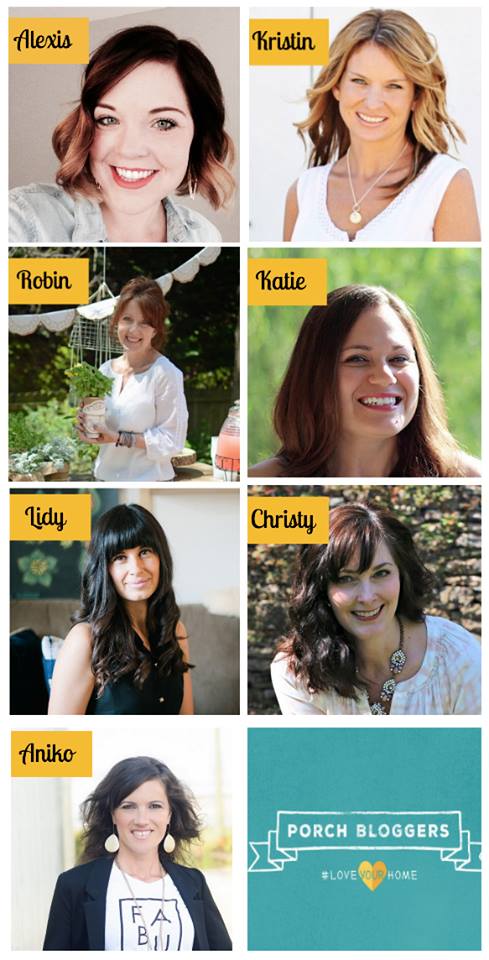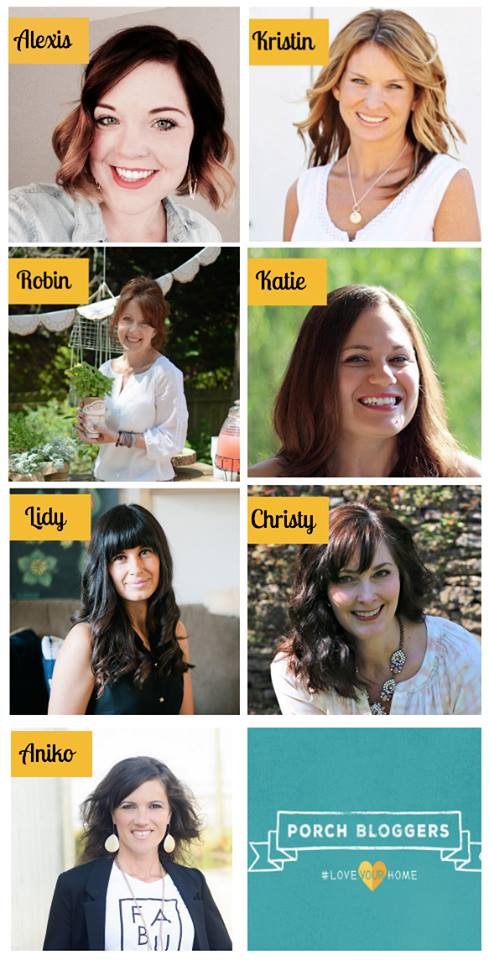 Thanks so much for stopping in today and thank you Porch for having me!