Eating local, fresh, organic food is important to me and our family.  What we don't have growing in our yard, we are able to buy at farmers markets nearby
where we can purchase everything from fresh eggs, local caught fish, cold pressed juice and so much more.
These delicious green beans are baked, not fried and packed full of flavor, they come out perfect every time, no more mushy soft green beans!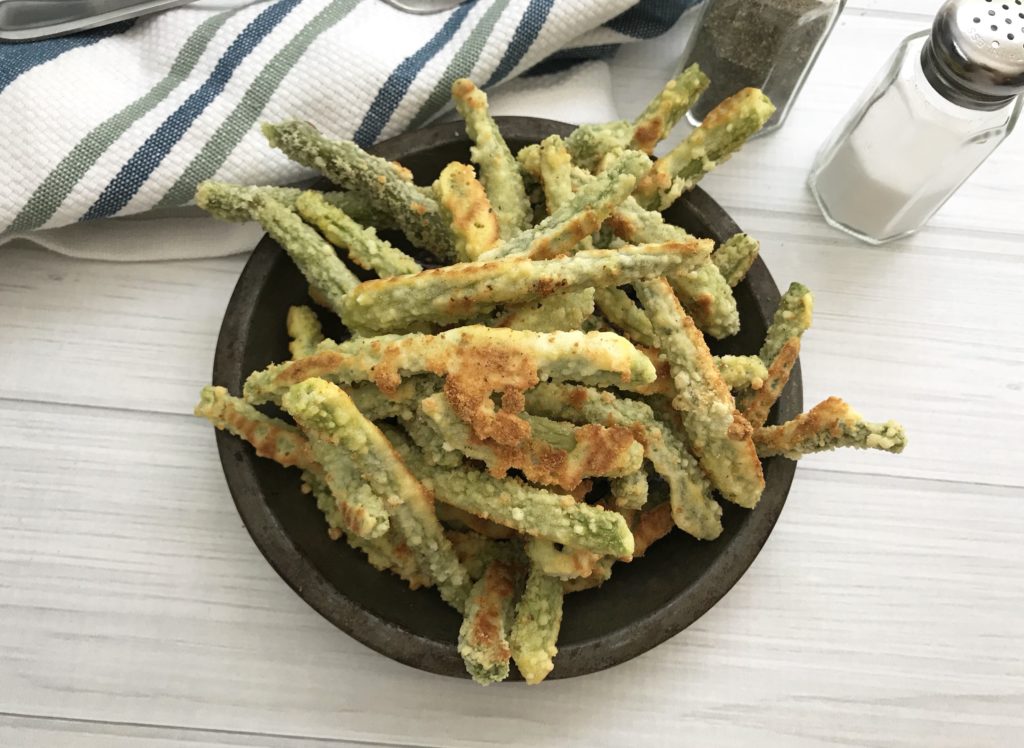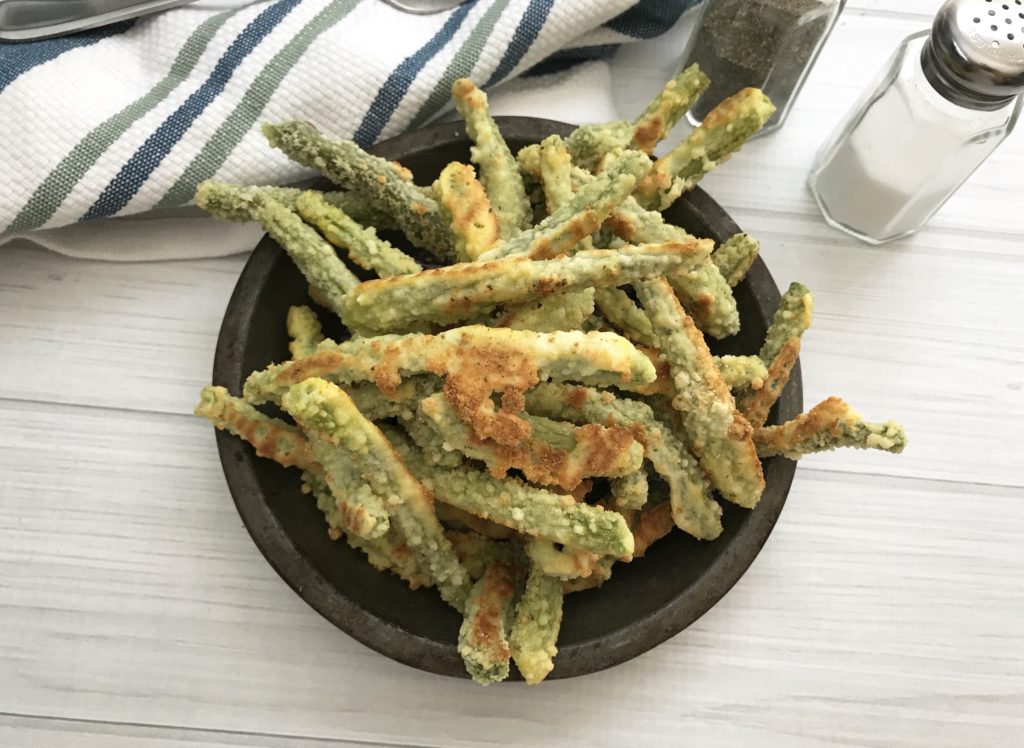 Ingredients: 
1 pound of fresh green beans
1 C. grated Parmesan cheese
1 tsp onion powder
1 tsp. garlic powder
2 eggs, whisked
Salt & pepper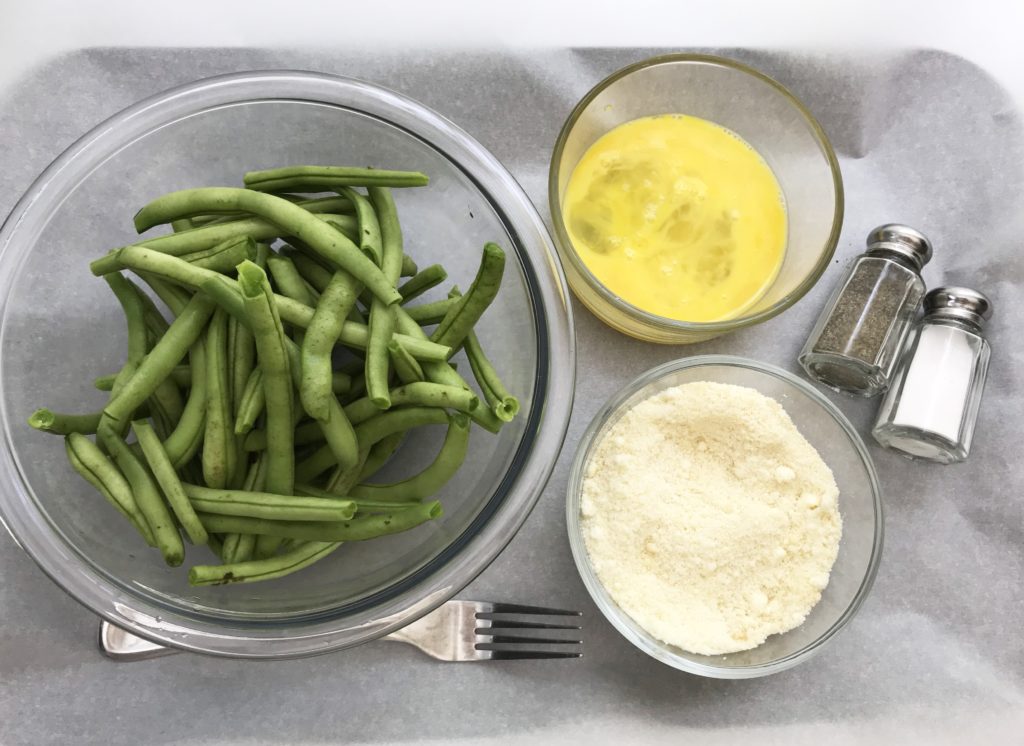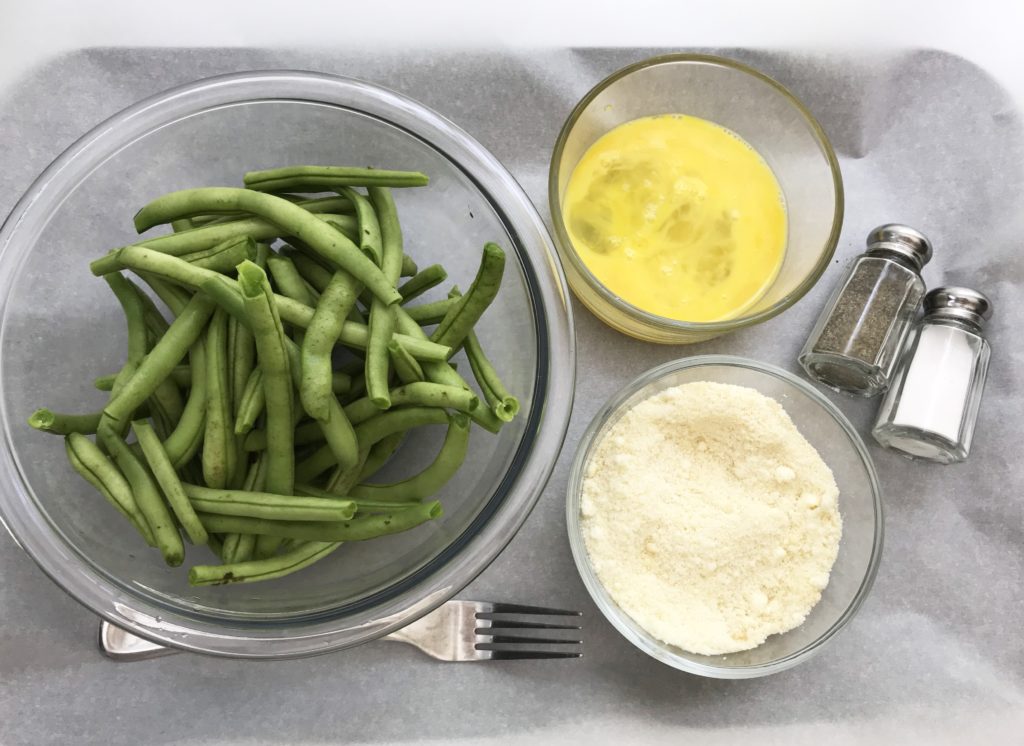 Directions: 
Preheat the oven to 350 degrees and line a large baking sheet with parchment paper.
Combine the Parmesan cheese, onion powder and garlic powder.
Dip the green beans into the whisked egg and then into the Parmesan mixture and place on the baking sheet.
Season with salt & pepper.
Bake for 15-20 minutes, flipping halfway through.
Serve with your favorite dipping sauces.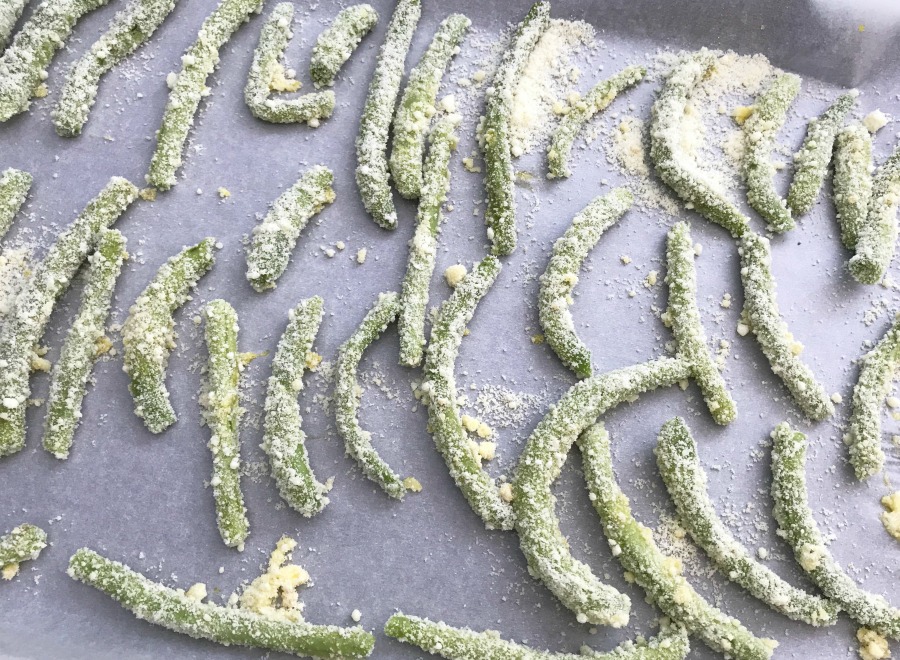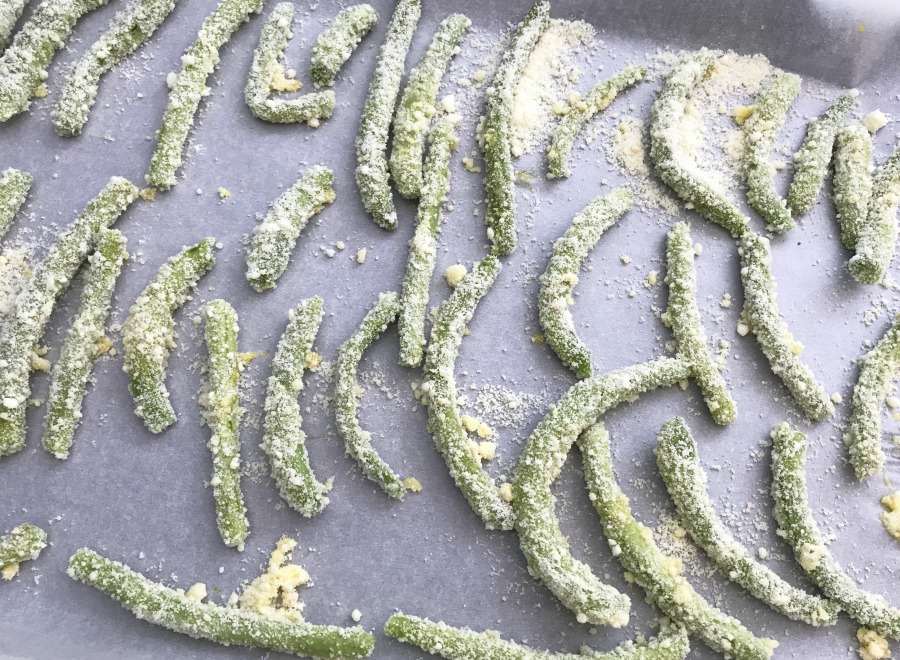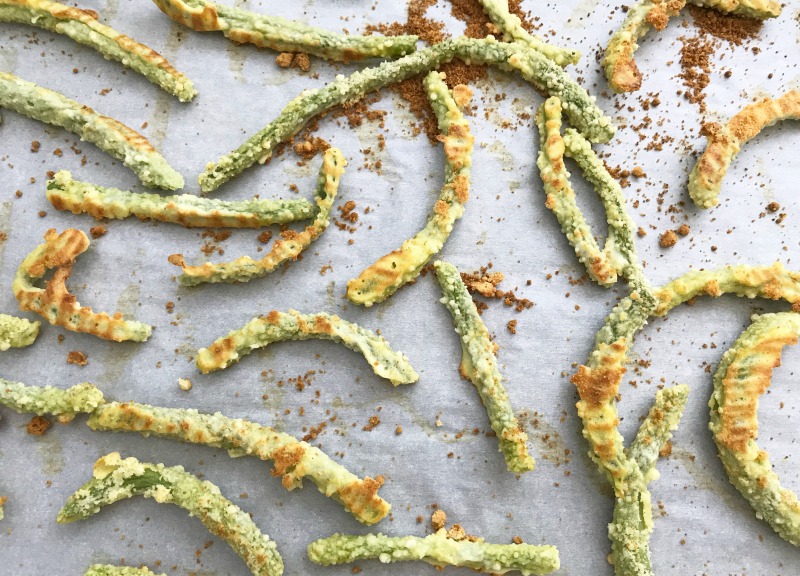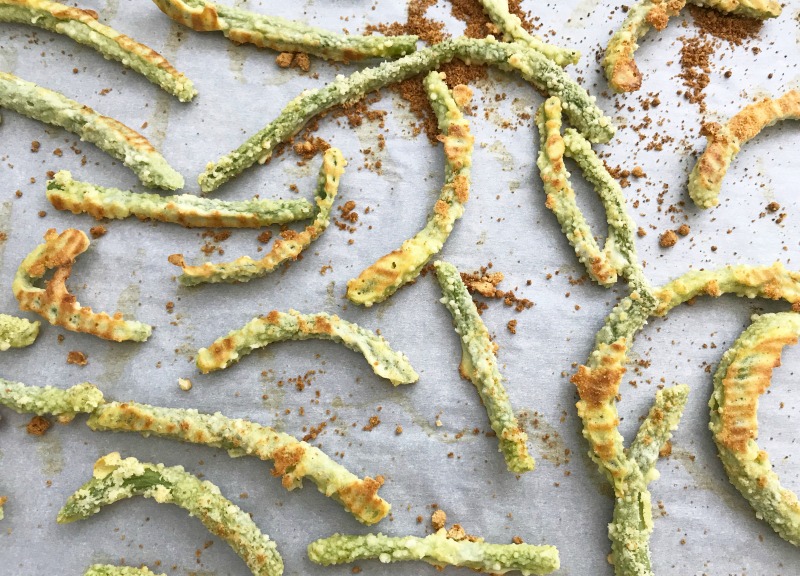 They make for the perfect side dish and the kids love them, double plus!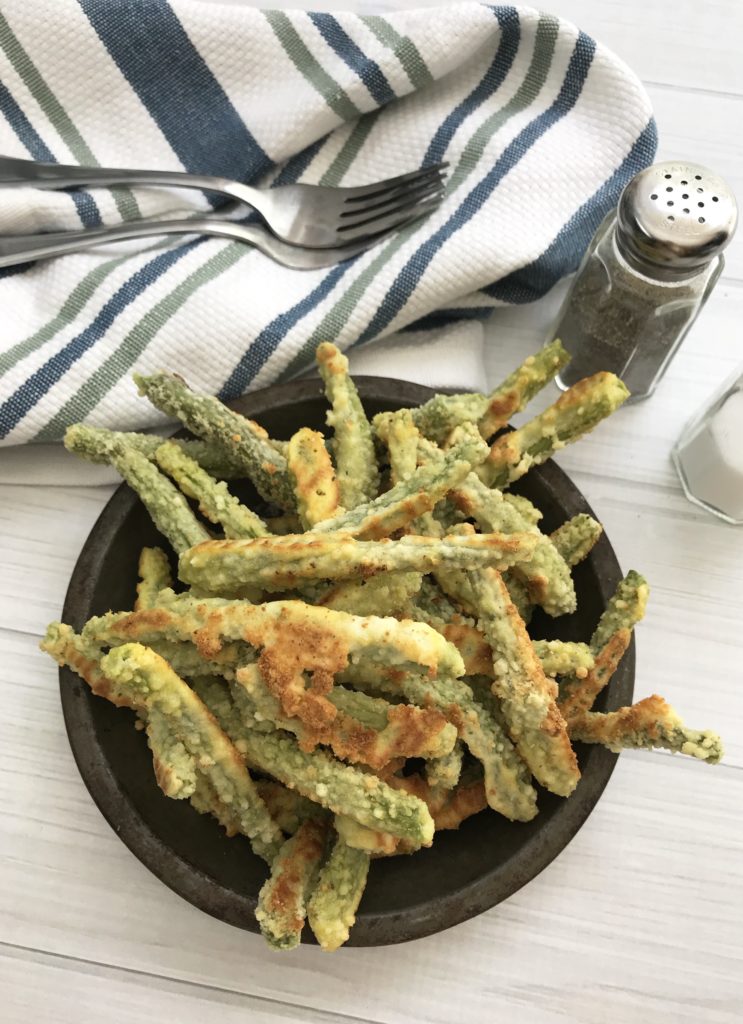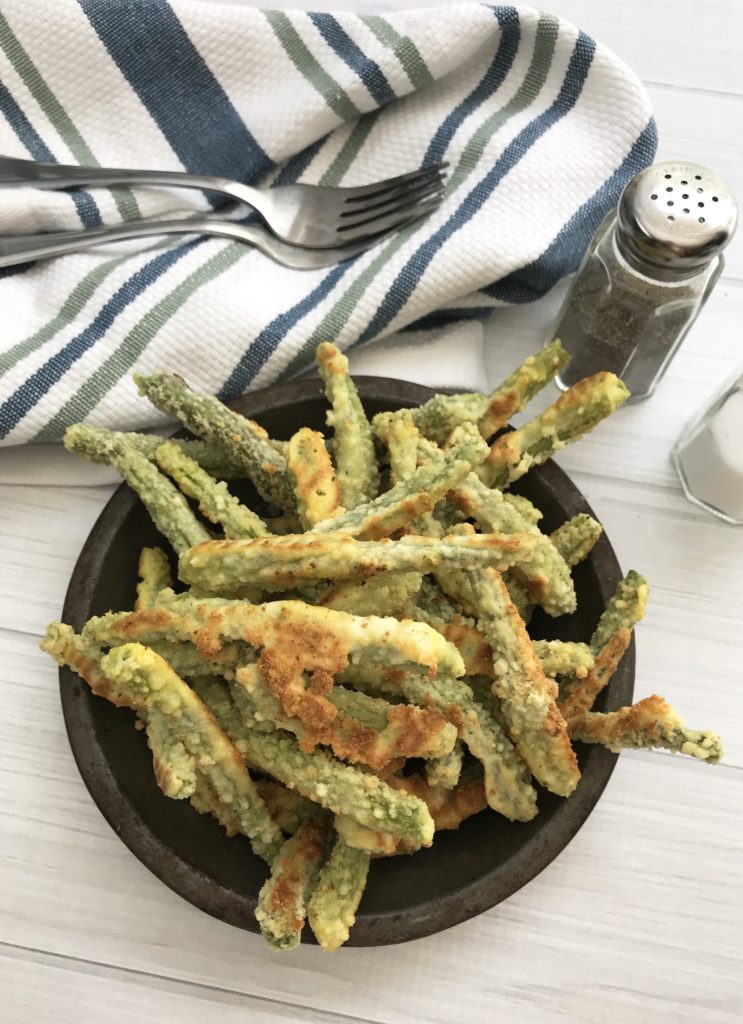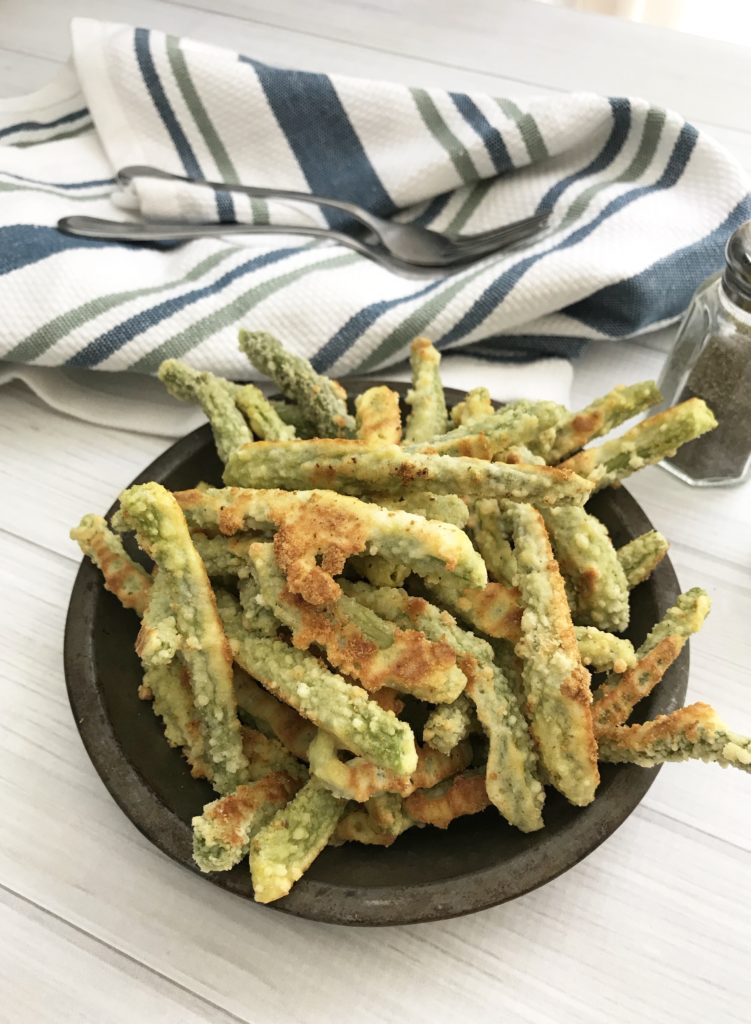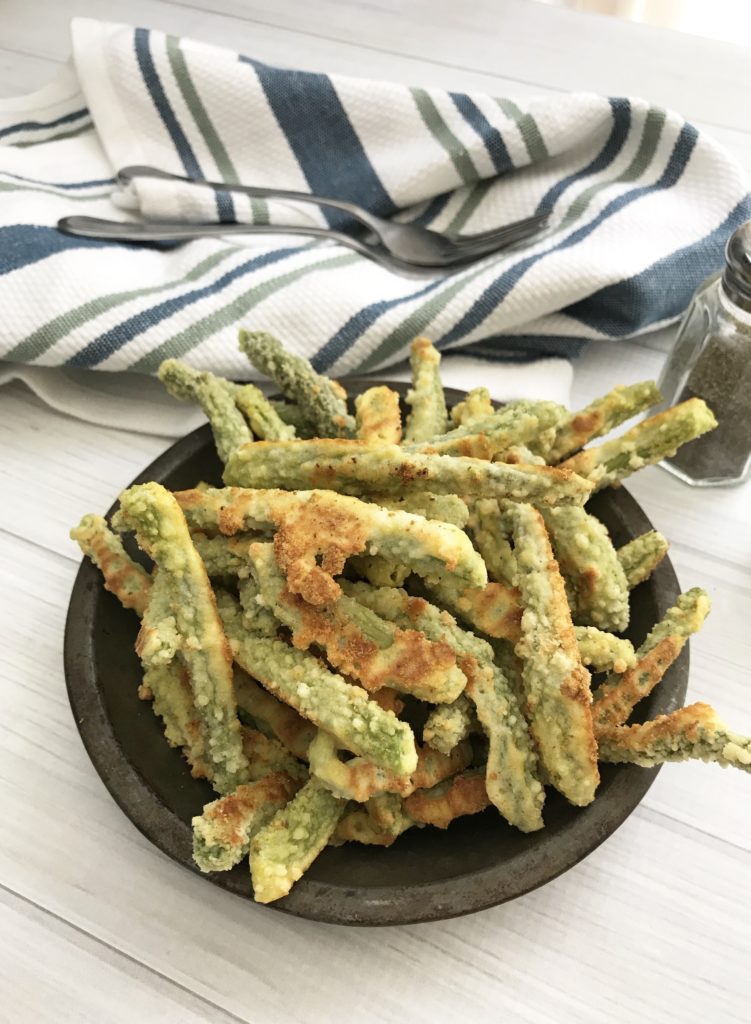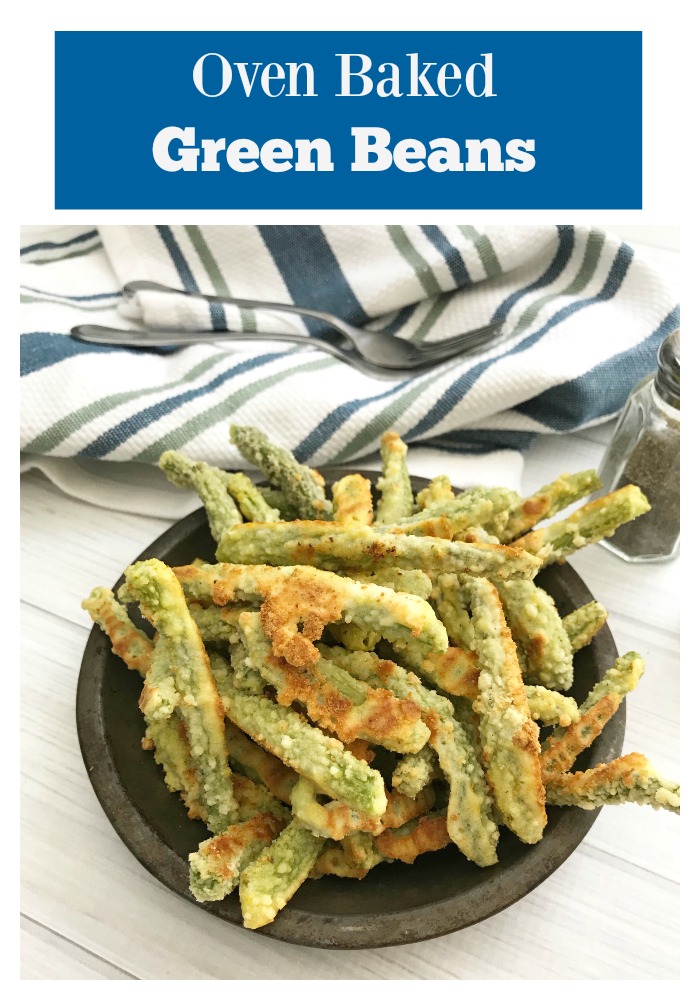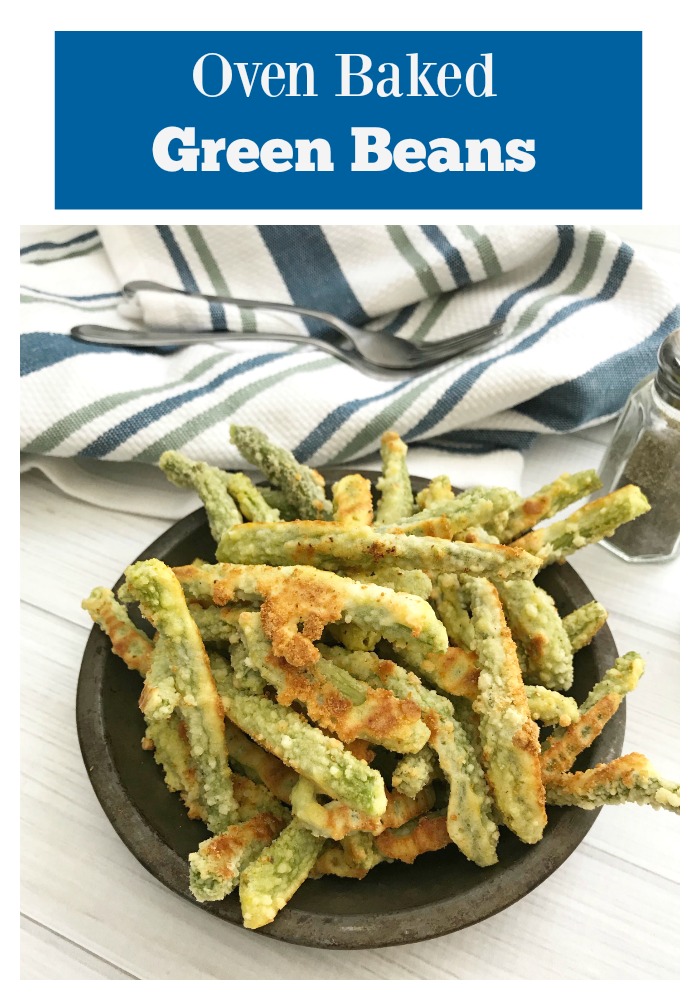 You can adapt these to your liking and season them however you like, add some crushed red pepper if you like things on the spicy side.
You can use this recipe for broccoli,  snap peas, edamame, you name it!
ENJOY