Loft Space Updates and Design Board
I have been in the process of making over our loft space, yet once again. Half will be my office space and the other half will be a loungy area with a sofa that pulls out into a sleeper for 1. I'm going for a cozy boho modern feel using lots of textures and layers, creating an area that will flow together for all to enjoy. Creating a design board before I order anything really helps me envision everything in one space.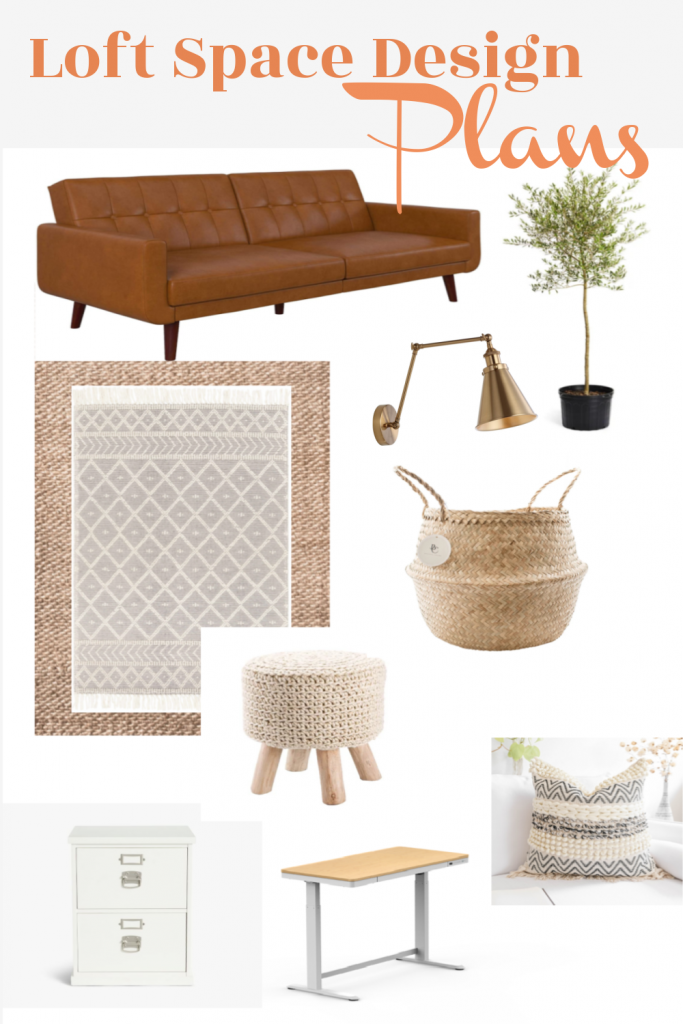 As our kids get older, our needs in our home change.
When we moved into our home we were in our late 20s and our loft space had a big pool table and a bar. Then kids came and it was transformed into half a workspace for myself and a cozy area for the kids to watch movies. When the kids became teens, the workspace became their space because no computers in their rooms and the cozy area turned into an area for sleepovers with a pull-out couch and a gaming area.
Right now we are in the process of making an accent wall, it definitely takes a little bit of time and patience. So far I have painted the wall in Sherwin Williams Peppercorn and Ray is in the process of patching up holes and cutting part of the baseboard. What I loved most about painting this wall is I did not need to cut in at all! It's all going to be covered by wood! Woo Hoo!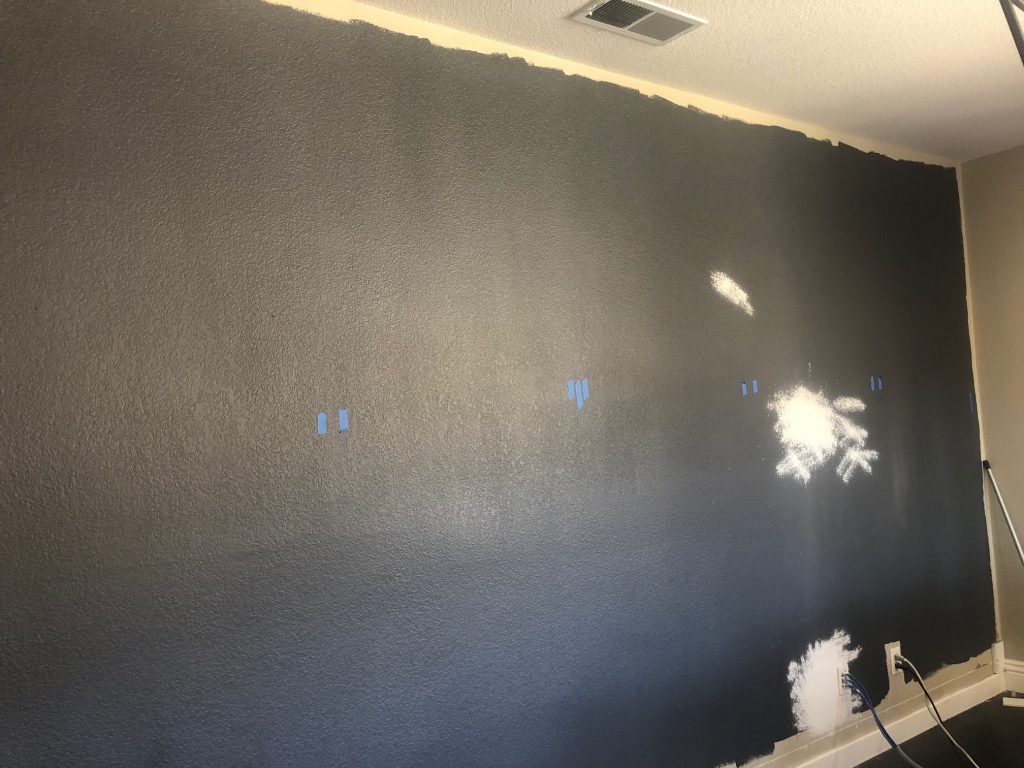 Disclaimer – This post contains affiliate links. I may receive a small commission for purchases made through these links at no extra cost to you.
We purchased the
leather sofa
about a month ago and absolutely love it, I feel like it set the tone for the whole space.
Adding a jut rug and layering it with another rug and adding a wood coffee table, will really ground the space. I've been storing a few thrift store/marketplace finds in the garage and I'm so excited to bring them into this space, you won't believe the prices on some of these pieces!
I have to say though, I am most excited about my
sit and stand desk
and can't wait to share more about it.
Here are a few more pieces I have on my design board that I think will really pull everything together, I'm hoping to have everything complete in about 2 weeks, I can't wait to show you!

Simply click on the links below or the pictures, each will bring you to the product

If you have any other ideas for me, drop them in the comments, would love your input!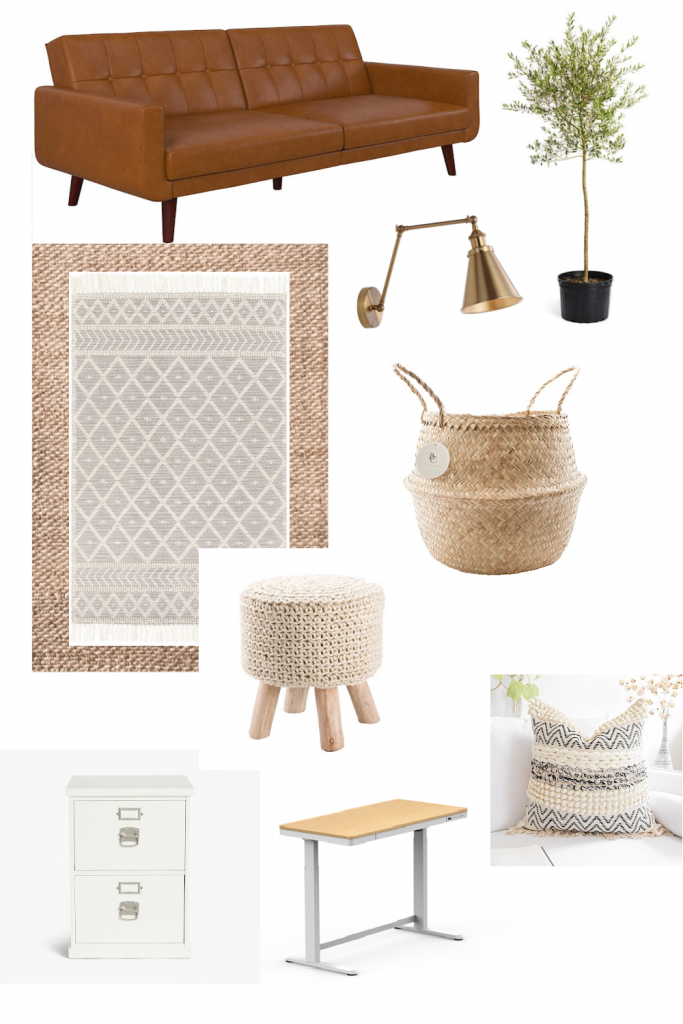 And a look down memory lane:
My Old Desk Unit found at a garage sale
The loft throughout the years