How to Style a Dough Bowl for Spring
Dough bowls are such a fun way to display your Seasonal decor, you can fill them with all sorts of beautiful items. We had some Spring Showers last week which motivated me to shop our home for a few spring pieces and create a centerpiece, using lots of faux greenery, flowers, wooden eggs, and of course a bunny. I'll share with you a few step-by-step pictures if you are interested in creating one at home.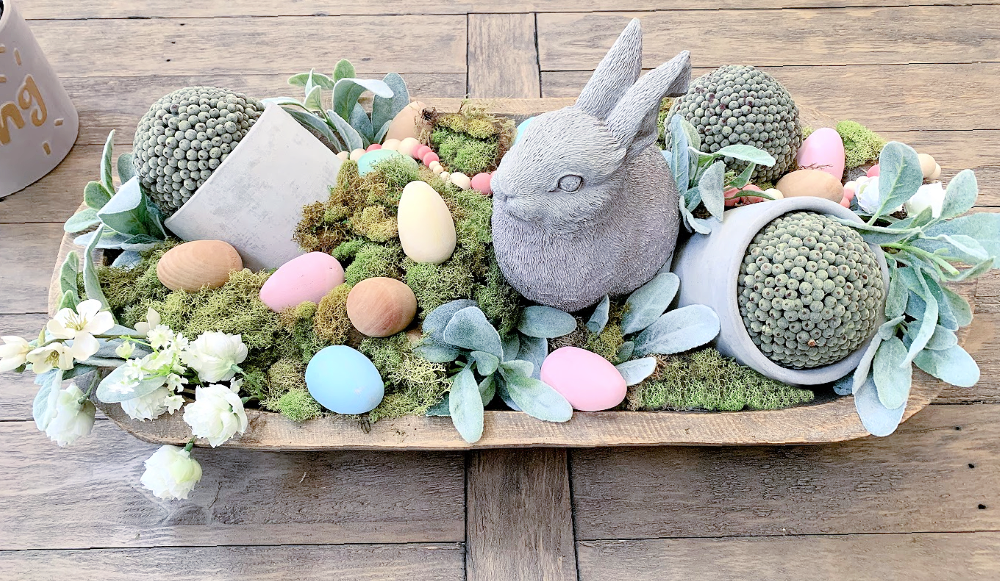 Once I gathered all sorts of spring items, I started to add layers followed with different' textures until I completed a look I was happy with. (not 100% but that's ok) I first started with the large bunny and added a few faux flowers that would flow over the dough bowl.
I found the cement containers at the dollar store a few weeks back and added some green orbs that I had used in the past to decorate for Christmas.
To give height in certain areas I used tissue paper and egg cartons. I then added moss on top of them
I tucked in Faux greenery in the empty corners and added the painted wooden eggs and beads for the finishing touches.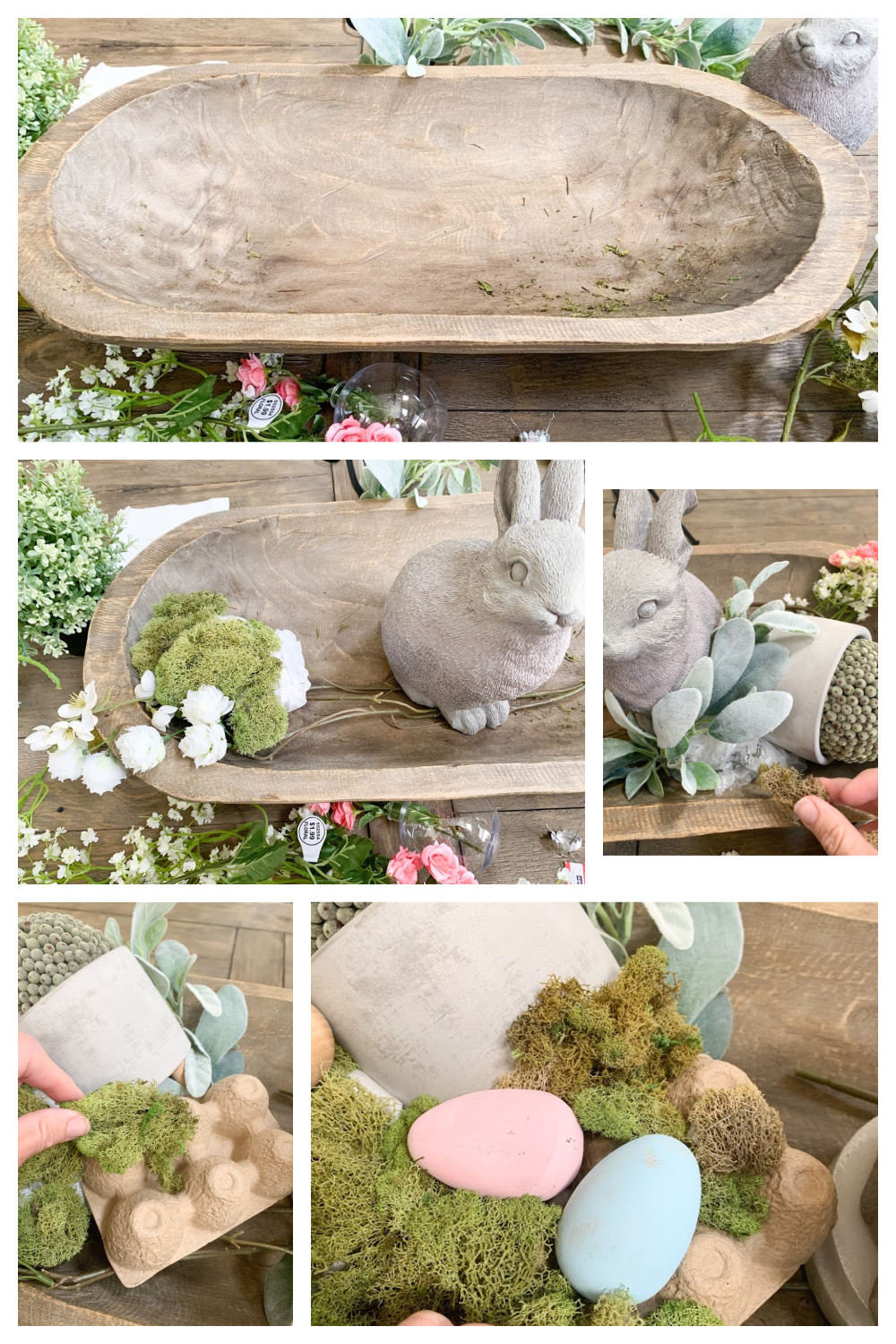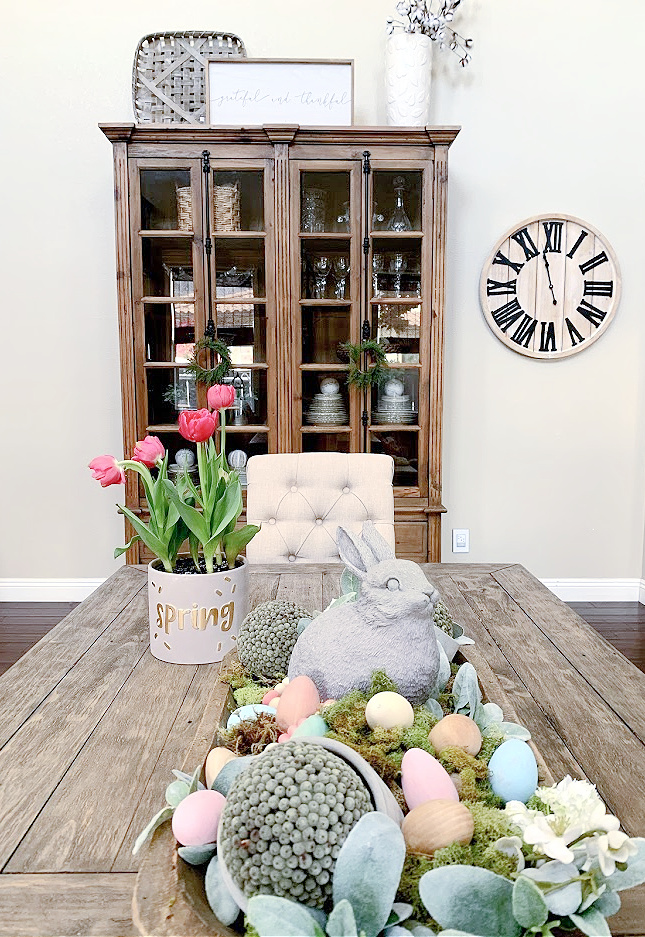 I have to give the back story on this little bunny that has been sitting in my yard for years: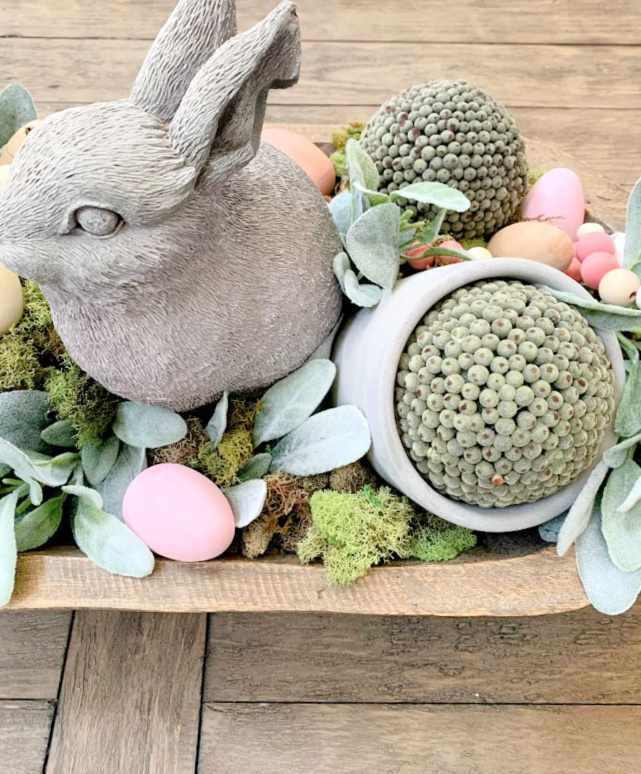 I purchased this cement bunny over 20 years ago in Tijana. It's crazy to think back to how we used to cross the border on the weekends to get lobster, shop, stay the weekend, gosh my whole wedding party went over 2 nights before our wedding. With the violence, we haven't crossed over in about 17 years. (other than Cabo) I've always had a thing for rabbits, I had a lop-eared rabbit for about 8 years and he passed away shortly after I got married. He was the sweetest thing, if they were not so much work and we didn't have dogs that like to hunt, I would definitely have another one! I will forever have a special place in my heart for bunnies!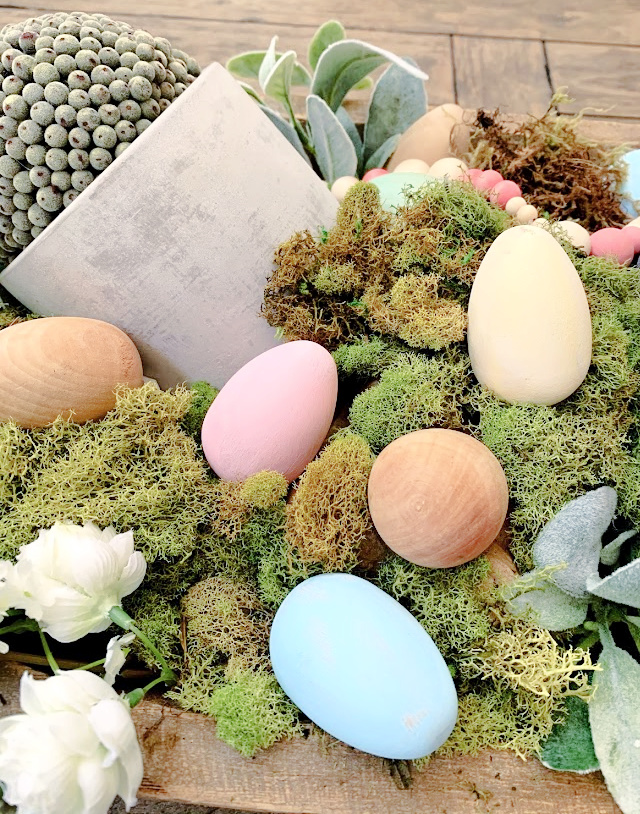 Tutorial coming soon on these wooden eggs, some I painted and some I used food coloring!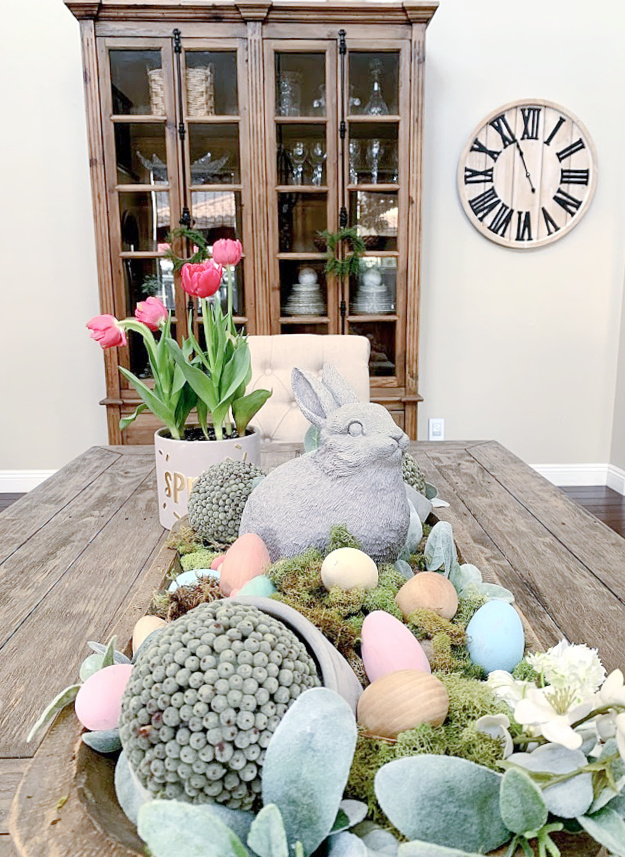 Other ideas to add to your dough bowl for Spring:
Birds nest
Candles
Succulents
Fresh cut flowers
Lemons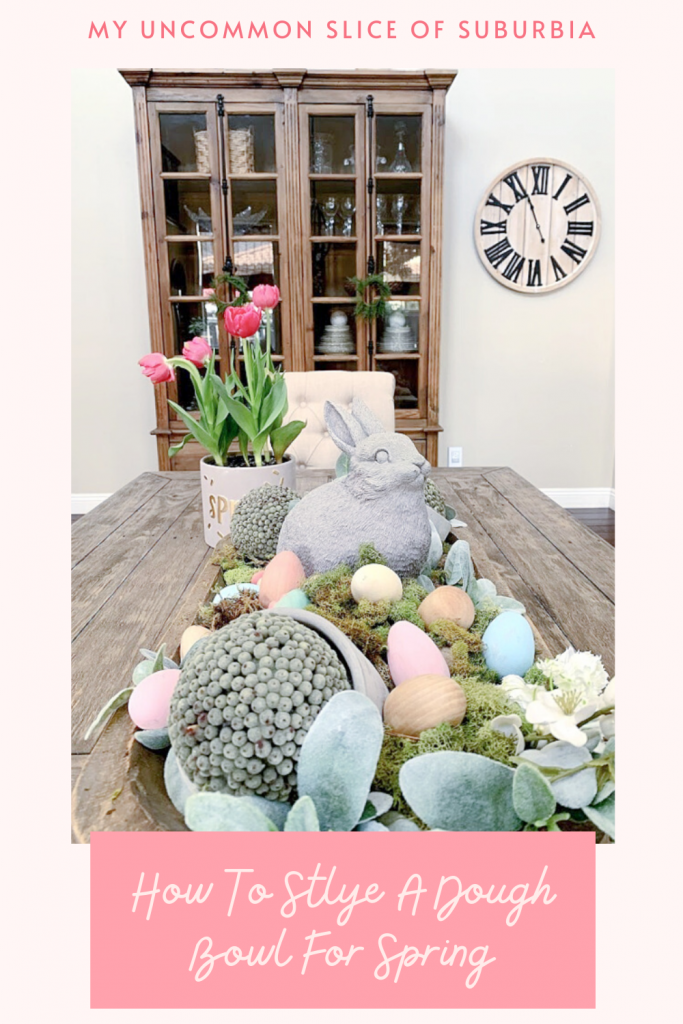 I love how versatile dough bowls are. They can be styled for any season or holiday and they look beautiful with absolutely nothing inside.
I hope this gives you some ideas about how to style your dough bowl for Spring or for any season in your home.
Antique Bronze Globe Chandelier
Thanks so much for stopping in today, and if I don't pop back on before Sunday, wishing you a beautiful Easter!