How To Grow Succulents Indoors
This post may contain affiliate links
I have a fun tutorial on growing succulents indoors, I love how versatile succulents are and so far I have yet to kill one!  I will say that succulents tend to grow best outdoors however, I have had pretty good luck growing them indoors as well.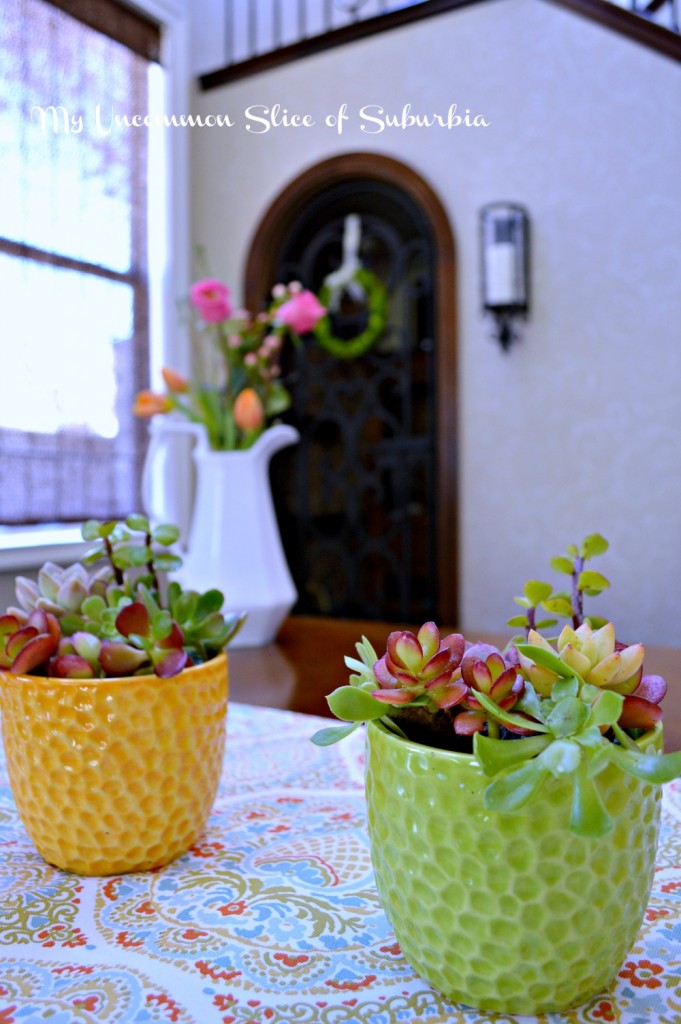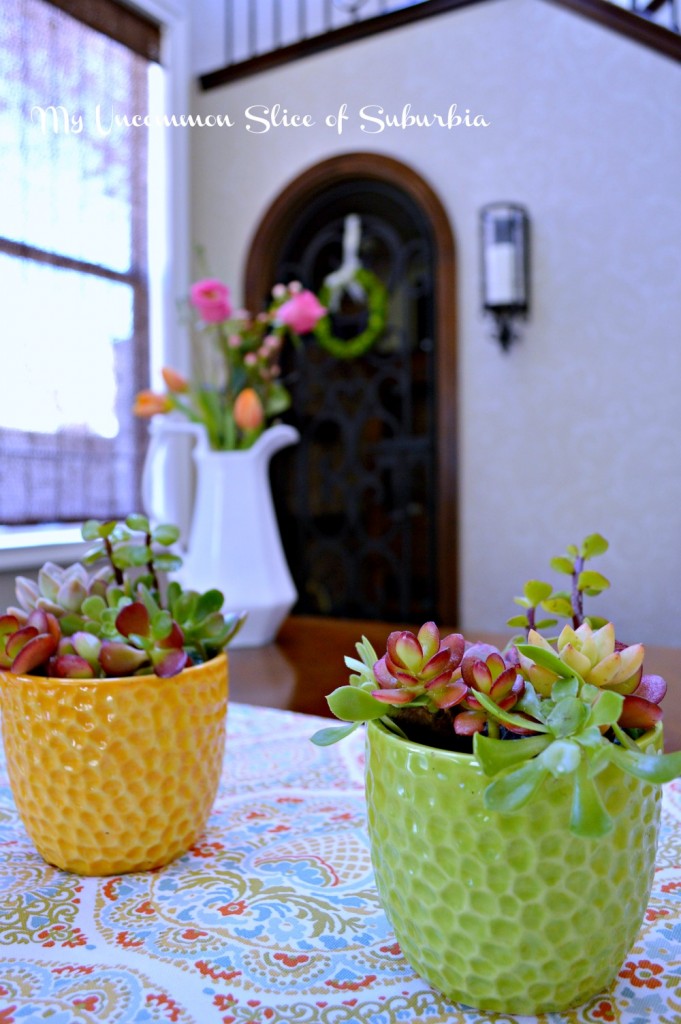 I have been grabbing succulents off my brothers property for a few year now. I basically snip off stems and plant them in a planting area in our back yard. About a year later 1 little stem turns into a large beuatiful plant and I transplant them.  I also take the stems and make beautiful garden containers with them.  As they grow too big for the pots I simply replant, giveaway or transplant into the ground.  Easy peasy!
Things Needed
Succulents
Organic Succulent and Cactus Soil
Ceramic Planter Pots
Gravel
Decorative pebbles (optional)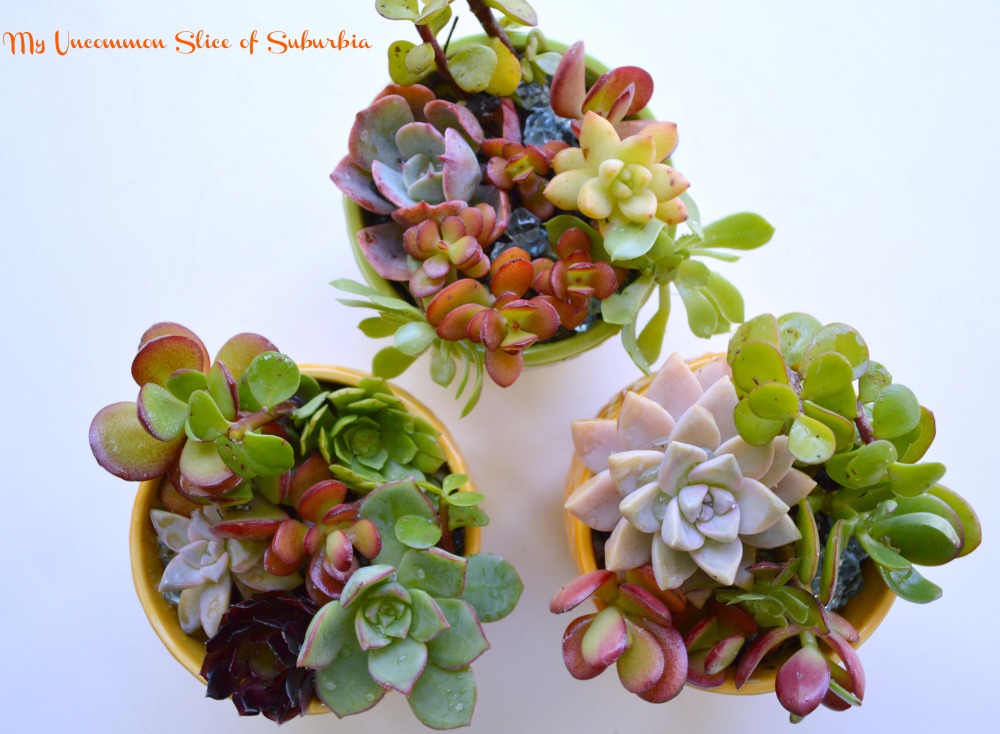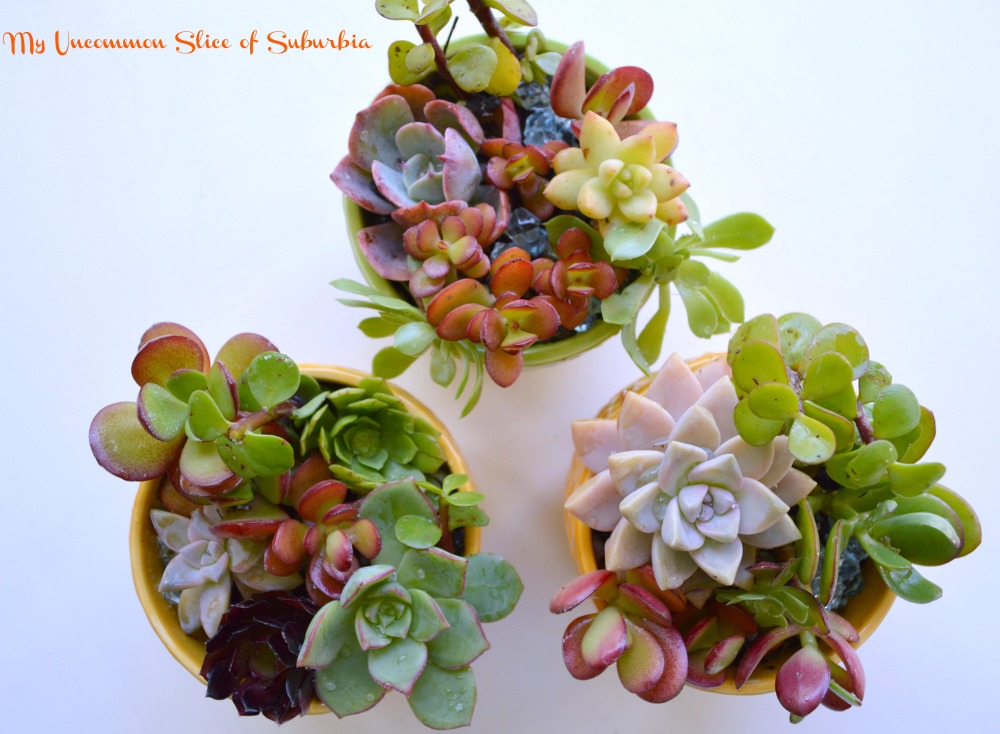 I found my pots at the dollar store and placed a small layer of gravel at the bottom. The gravel will provide the drainage if your pot does not have a hole in the bottom.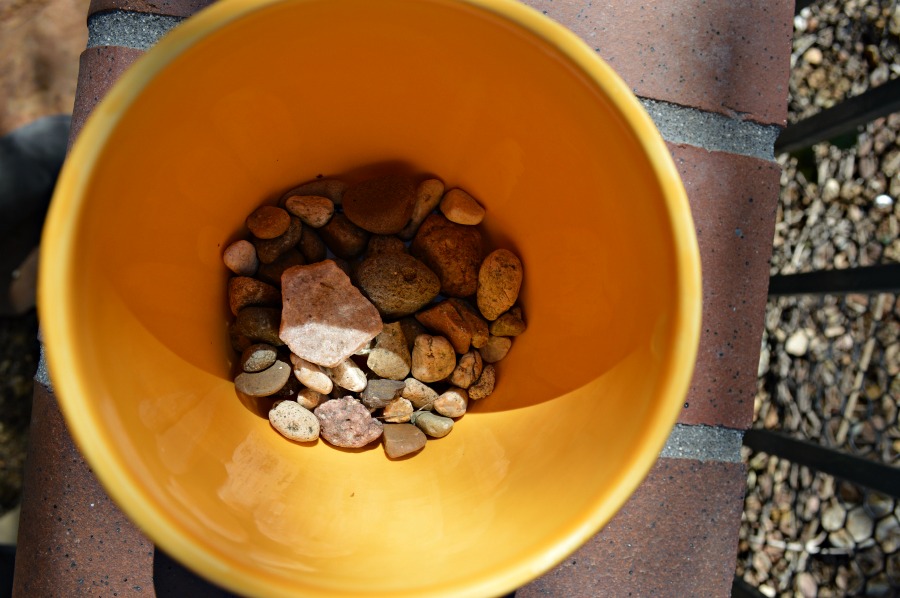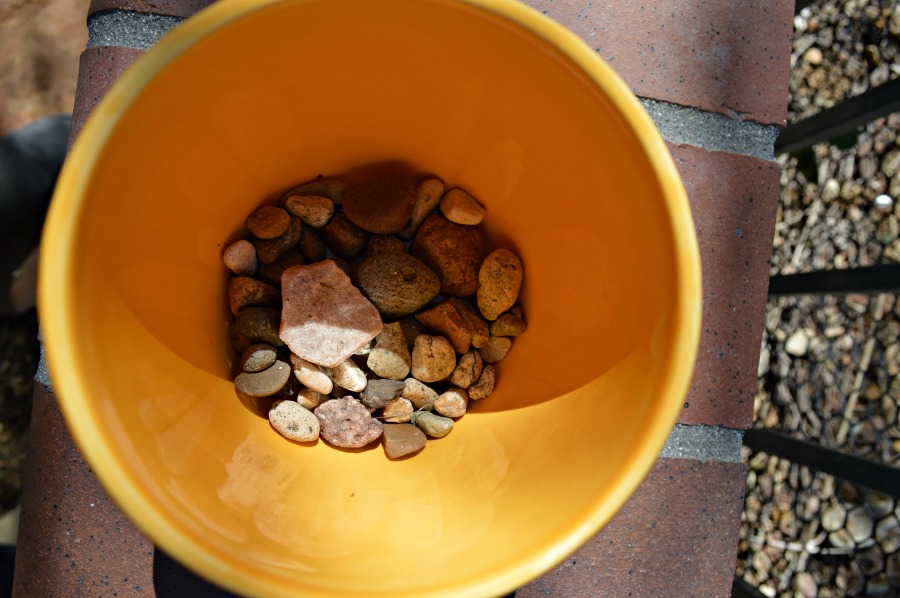 Fill half the pot with cacti/succulent soil, this soil helps with draining.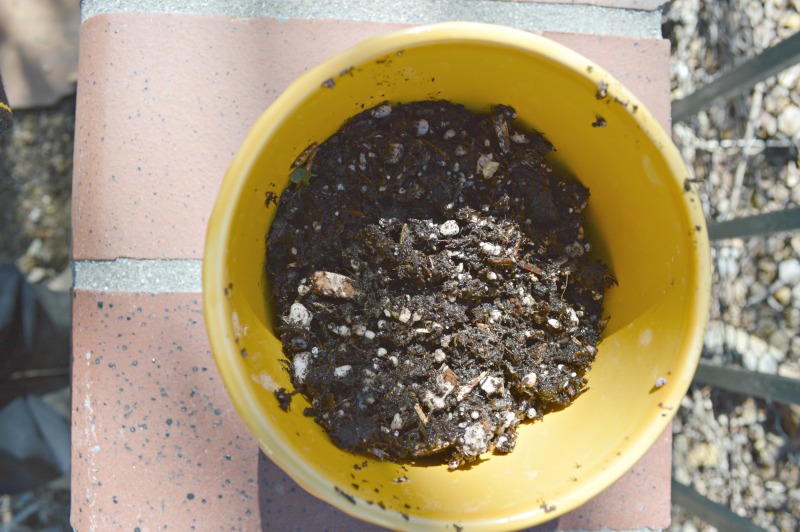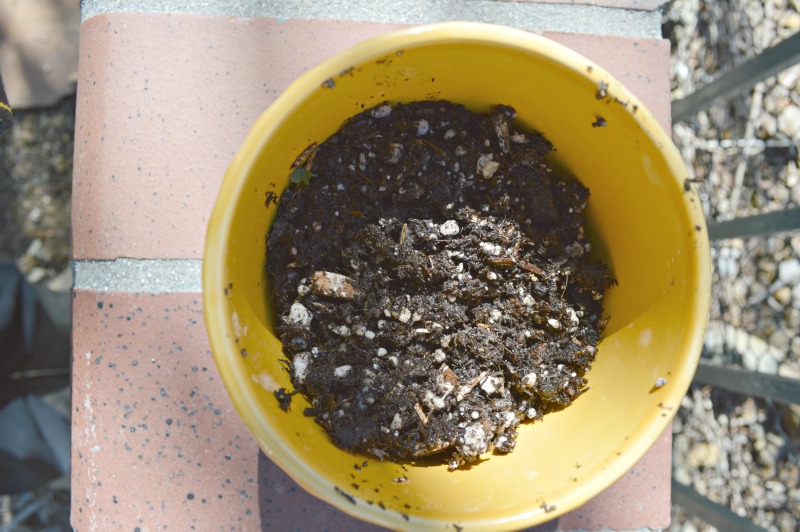 Start adding the clipping, I like to mix a few taller succulents in with the smaller ones.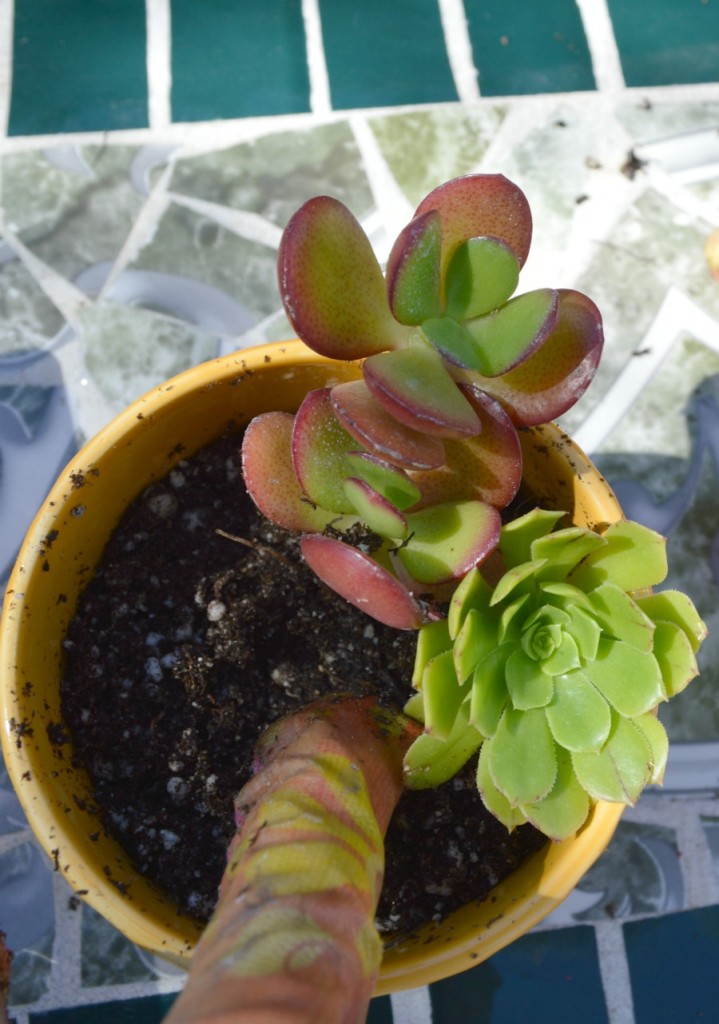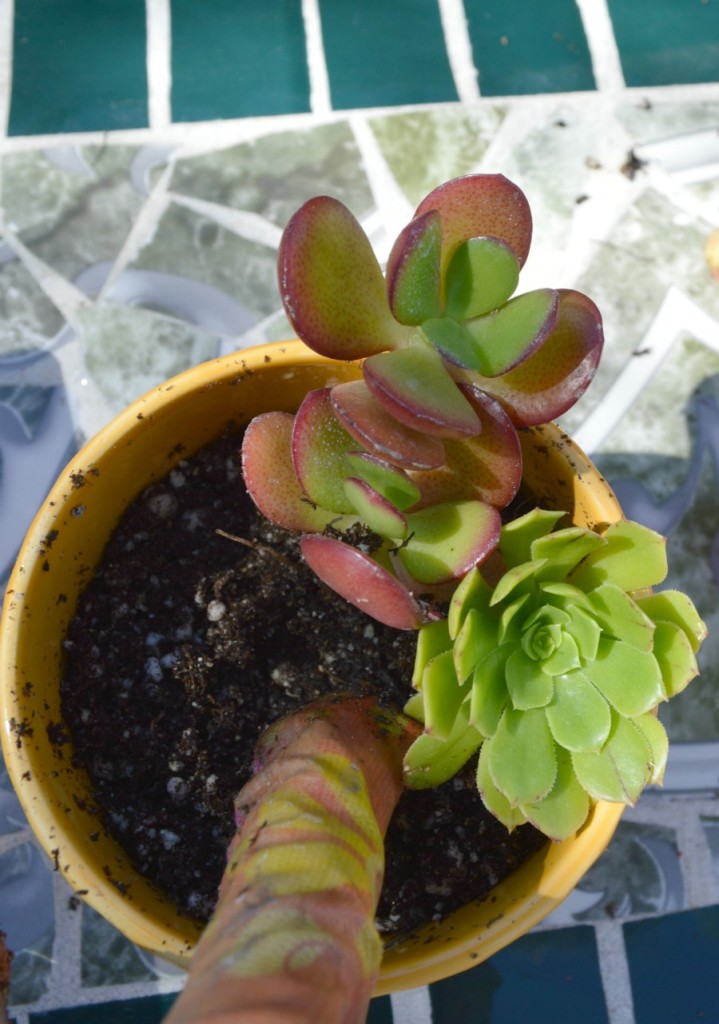 I filled my pots pretty full with the succulents, it better to space them apart so that a maximum amount of sunlight can reach them.  As they grow a little bigger I'll be pulling some of the plants out.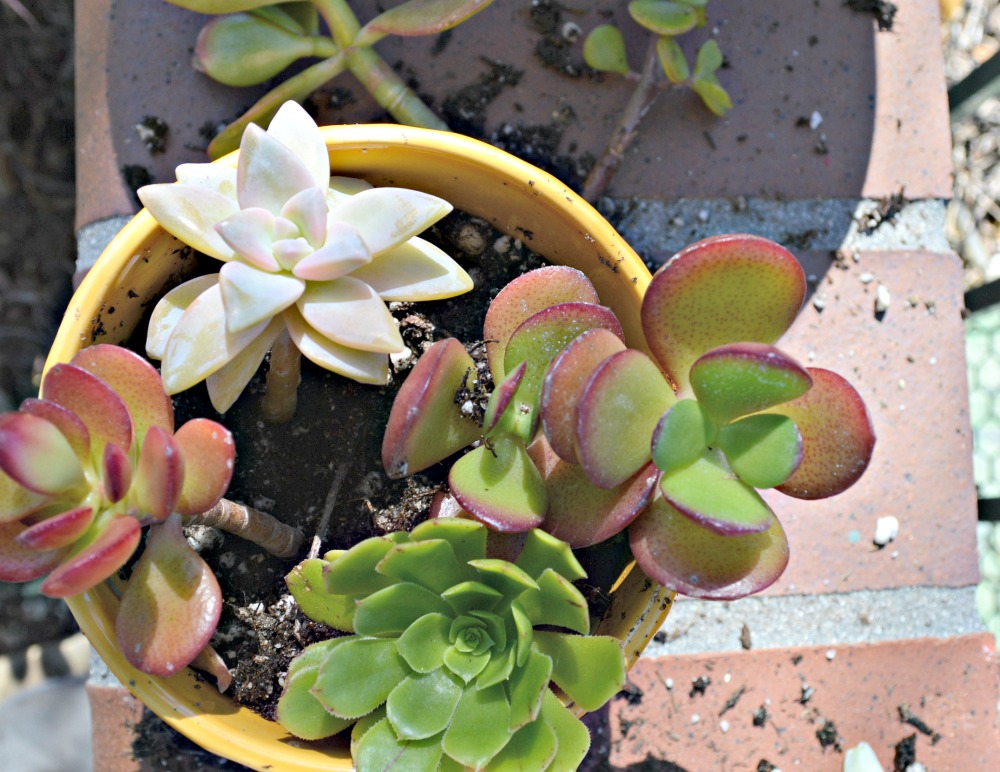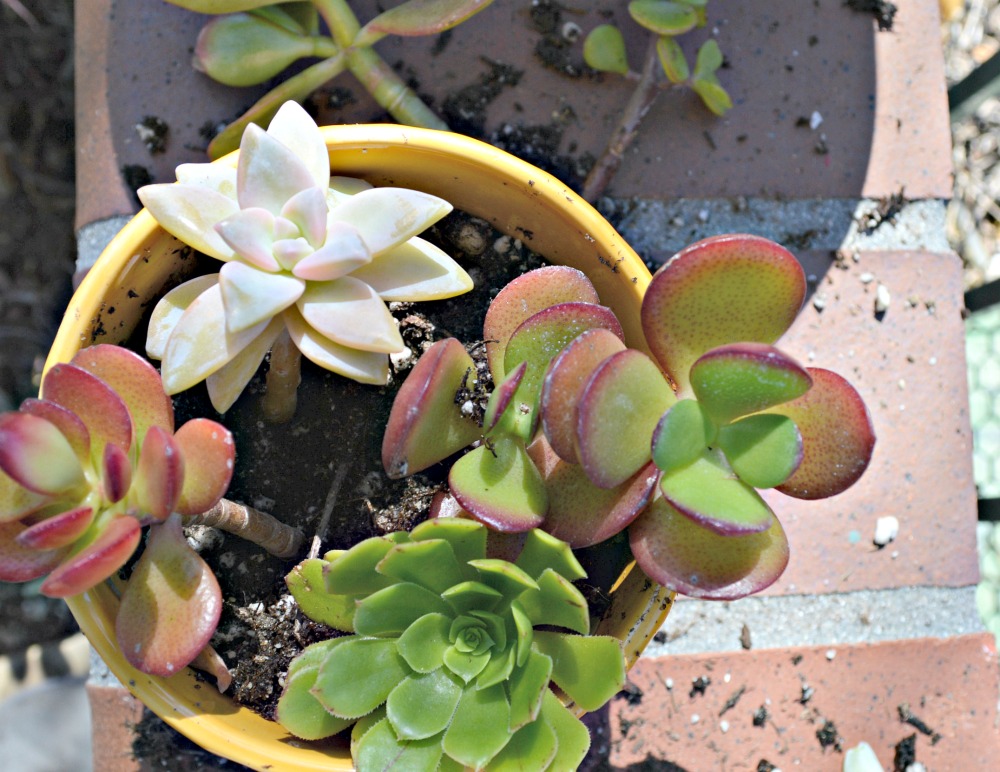 Add more soil and finish it off with some decorative pebbles or rocks.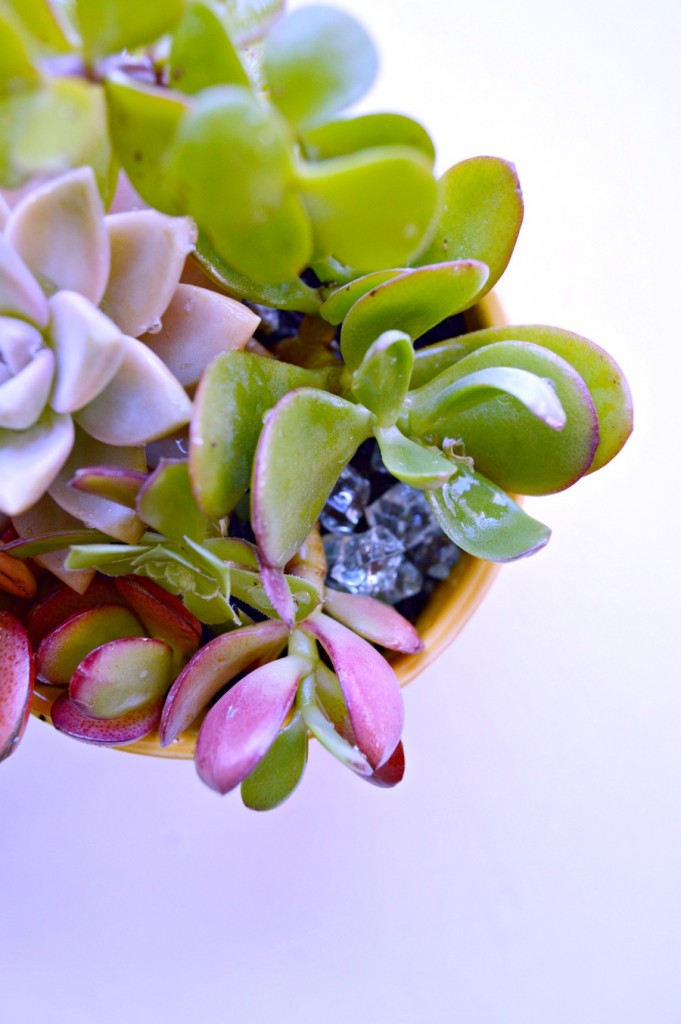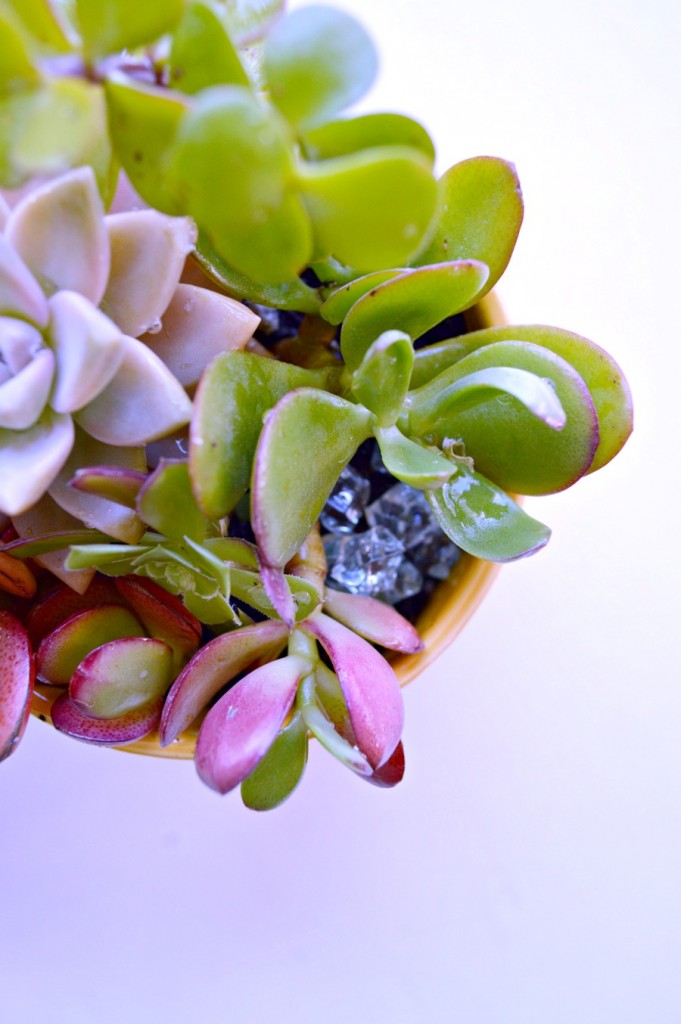 Water the succulents sparsely.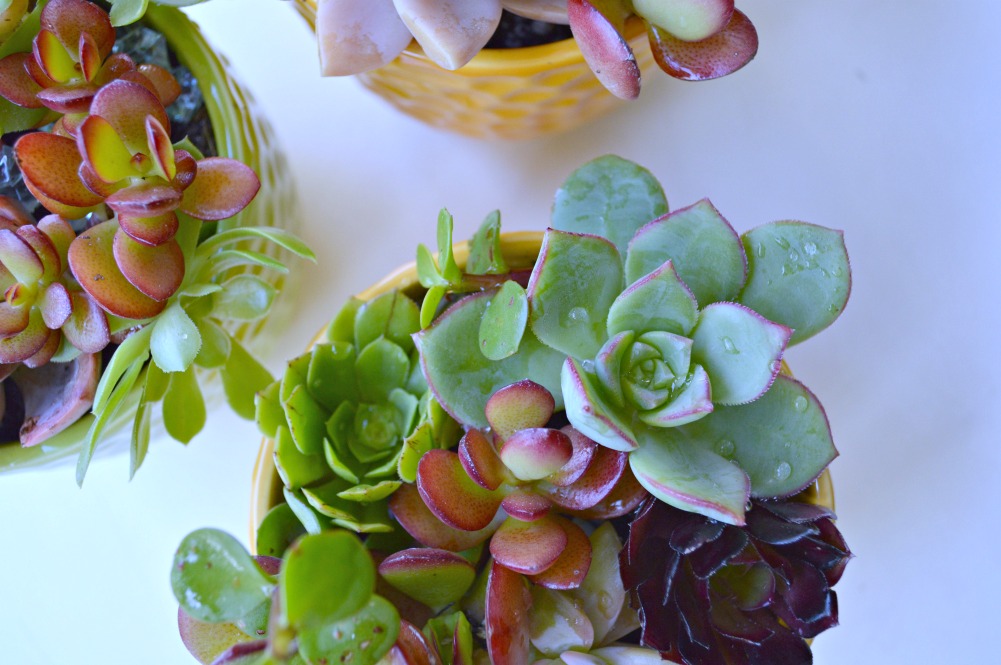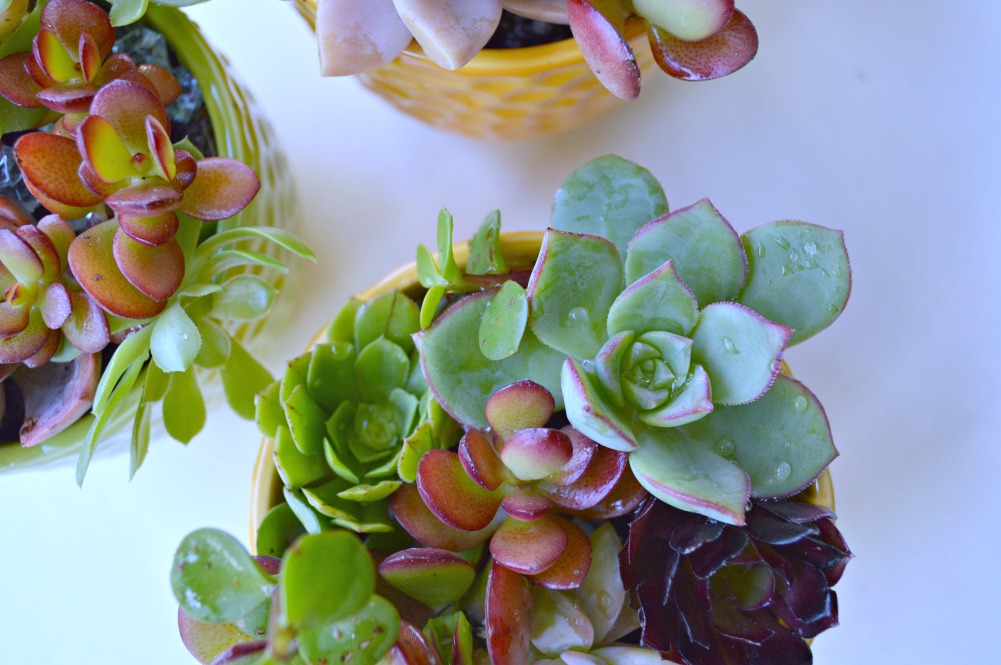 Enjoy
Tips on growing succulents indoors:
*Don't overwater your plants, I water about once every other week.  If they are looking a little dry, I spritz them.
*They need about 6 hours of sunlight, try to keep them near a bright window.
*Succulents should be potted in a fast-draining mixture that's designed for cacti and succulents.
*During the summer growing season, fertilizer as you would with other houseplants.
You can see how I created my succulent basket below, hope you will give it a try!  Succulents can withstand dry conditions, so hopefully if you are a newbie at indoor house plants you will have a great experience!  Thanks so much for stopping in today, have a great weekend!