12 Veggies to Plant for a Fall Harvest
Are you looking at your garden wondering what you can harvest in a few months? Fall
is right around the corner, which means now is the time to start thinking about what
you can plant. Luckily, there is no shortage in the amount of veggies to plant for a fall
harvest.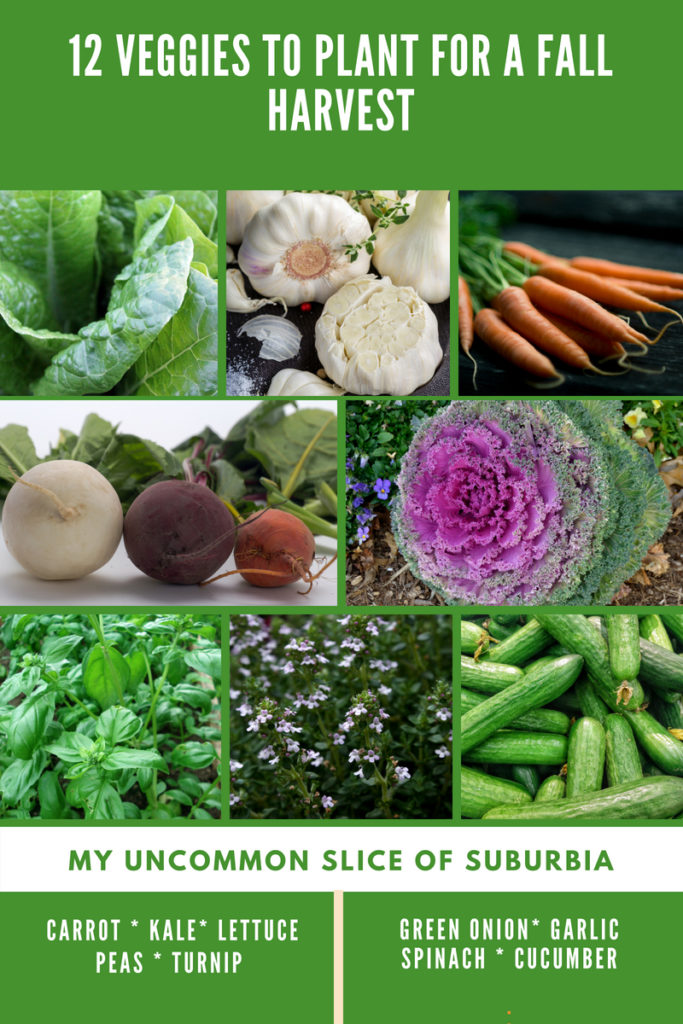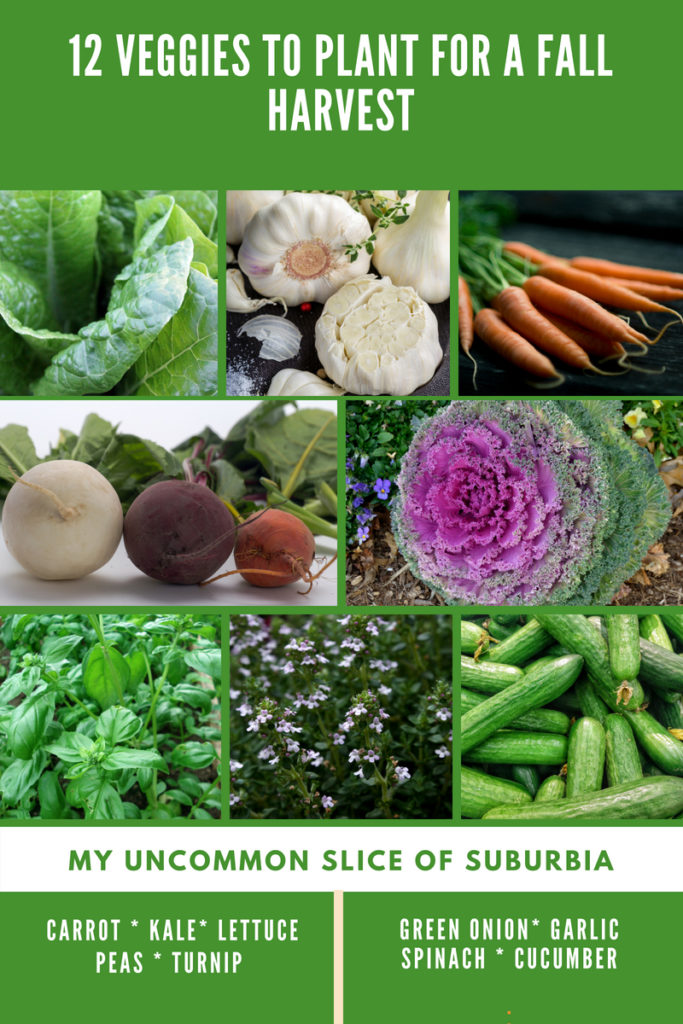 1 – Baby Carrots
There is just something amazing about baby carrots. They're tiny, delicious, and
healthy! You can easily plant baby carrots now and harvest them in the fall. They grow
quickly, but also make a great veggies for side dishes this fall.
2 – Kale
With Fall right around the corner, you're probably wondering which veggies will easily
harvest. Well, Kale is a great option for a fall harvest. There are also several different
kinds of Kale to be considered for planting. Red Winter Kale does well in for the fall
harvest.
3 – Spinach
Spinach is one of those veggies that you can enjoy in a lot of dishes. However, Spinach
is easy to plant and harvest for fall. Just as lettuce can be snipped on the outer edges to
allow the plant to continue to produce, so can Spinach!
4 – Turnips
Turnips are a wonderful veggie to plant for a fall harvest. While the leaves are ready to
go sooner than the roots, it's all around a wonderful veggie to enjoy. White Globe and
White Egg make awesome turnip varieties to plant.
5 – Lettuce
When you plant lettuce, you probably don't realize how quickly lettuce can be
harvested. Within a month, you can enjoy almost any type of lettuce. Lettuce is also
great because you can cut the outside leaves and the plant will continue to grow.
Lettuce is a great veggie to plant for a fall harvest.
6 – Cucumbers
A fast growing veggie is the cucumber and it's delicious, even during the fall harvest.
The best thing about cucumbers is that they aren't a lot of work. You can plant them
and enjoy your harvest very soon!
7 – Peas
While peas aren't always everyone's favorite veggie, they do deserve credit. They're
easy to plant and easy to grow! Plus, when fall rolls around, they're perfect to harvest.
8 – Sugar Peas
Just like it's family member, the pea, sugar peas are easy to plant and harvest,
especially during the fall months. Sugar peas are an easier on the go veggie and can be
enjoyed as you travel to all those fun corn mazes this fall.
9 – Garlic
You may not even know that garlic is a vegetable, but it is! Many experts would
recommend planting garlic in late August or early September.
10 – Various herbs
When it comes to planting herbs, you may think you have to do those early in the
summer season, not true. You can plant herbs like basil, thyme, parsley, and oregano
now to harvest for fall.
11 – Green onions
Green onions make the perfect topping for almost any savory dish. Don't forget to plant
some of these now, so you can harvest them in the fall.
12 – Rutabagas
Rutabagas aren't as well known for harvesting, but they are something you should
really give a try. Planting these now will ensure they're ready for a fall harvest.
Wishing you the best of luck with your upcoming Fall Harvest!