The Most Perfect Linens & A New Pup
Life has been a little chaotic the past month I forgot to introduce you to the newest member of our family! Meet Winston Wrigley, we rescued him about 4 weeks ago and he is the perfect addition to our family.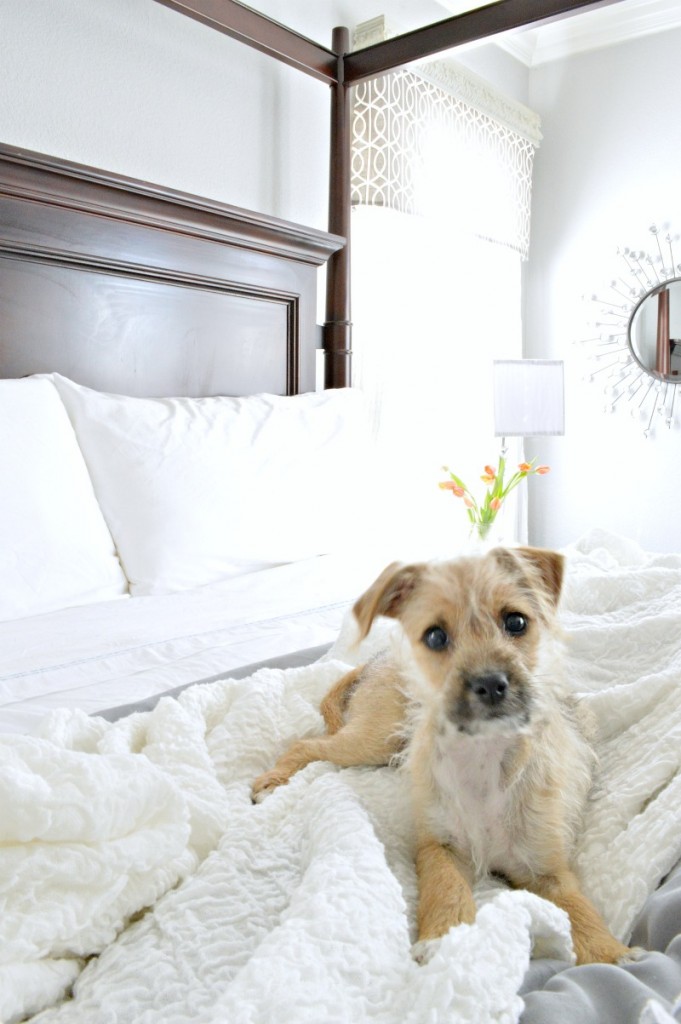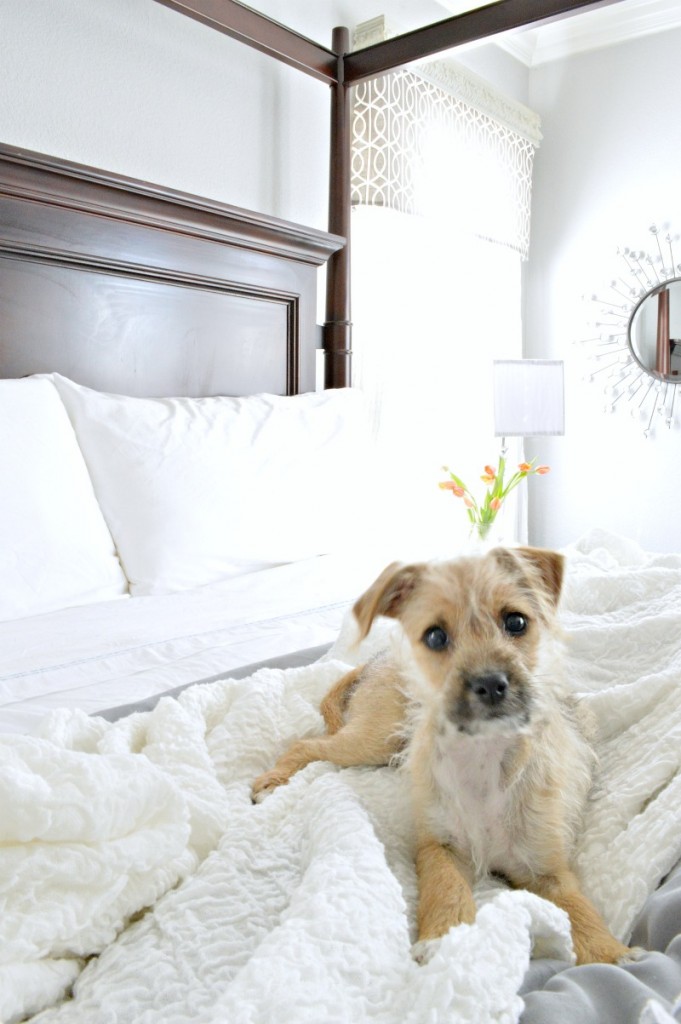 This little guy melted my heart when my hubby spotted him. Trust me, we were not out looking for a dog, we were just out enjoying family time on a nice sunny day! However, the minute he jumped into my arms I just knew we wouldn't be going home without him. He had been found on the streets of Los Angeles, I really do believe we just happened to be at the right place at the right time, call it fate. Our other two dogs, Sophie and Abby have adjusted really well and the boys are completely smitten.  I have to say there is something so special about rescuing an animal and giving them a second chance at life!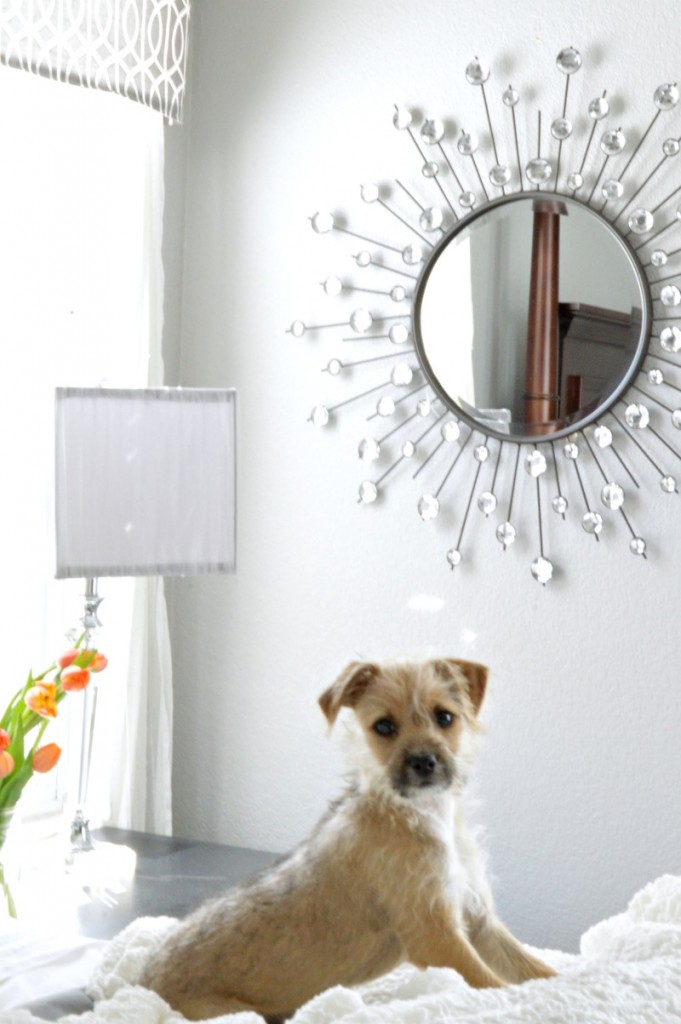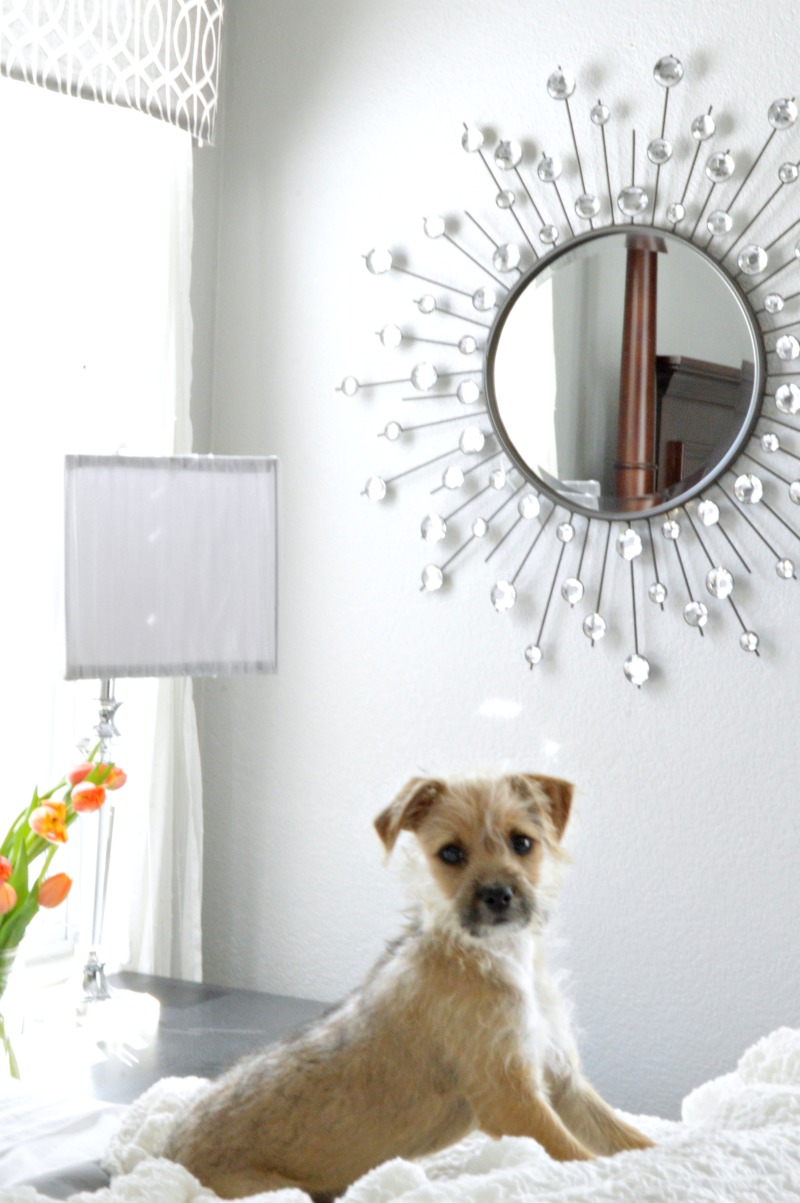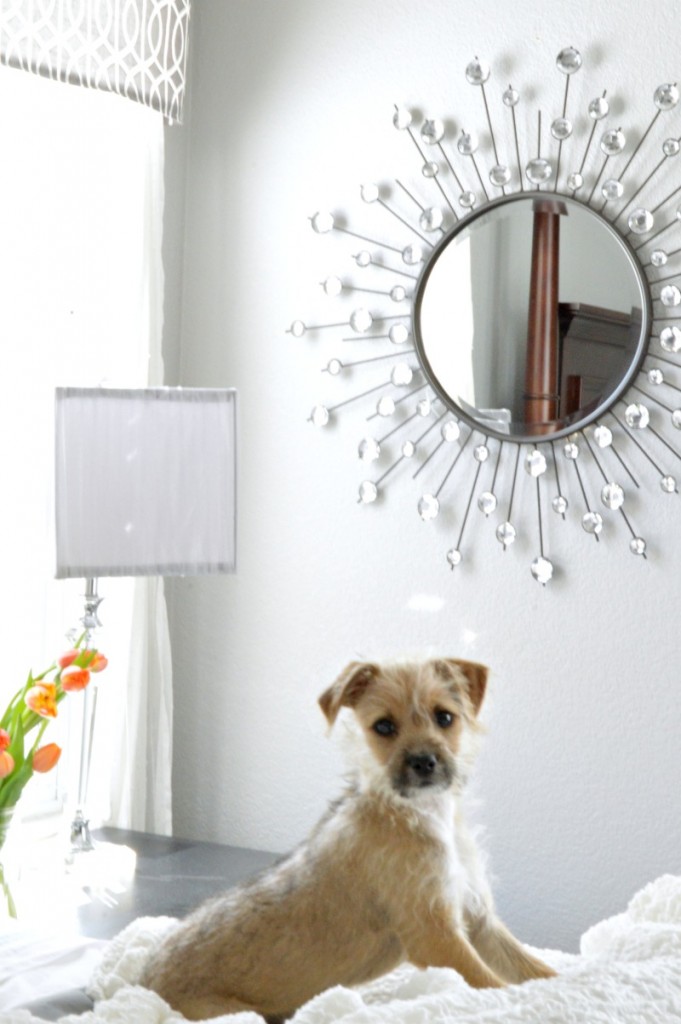 Even though he sleeps in the crate at night (the whole night which is just crazy for a puppy but makes for a really happy mommy) he found the "stairs" to get up to our bed for the other dogs. During the day when I'm not looking he sneaks upstairs into our room and naps smack in the middle of the bed. To be honest how could he resist with the new sheets from Perfect Linens we just received!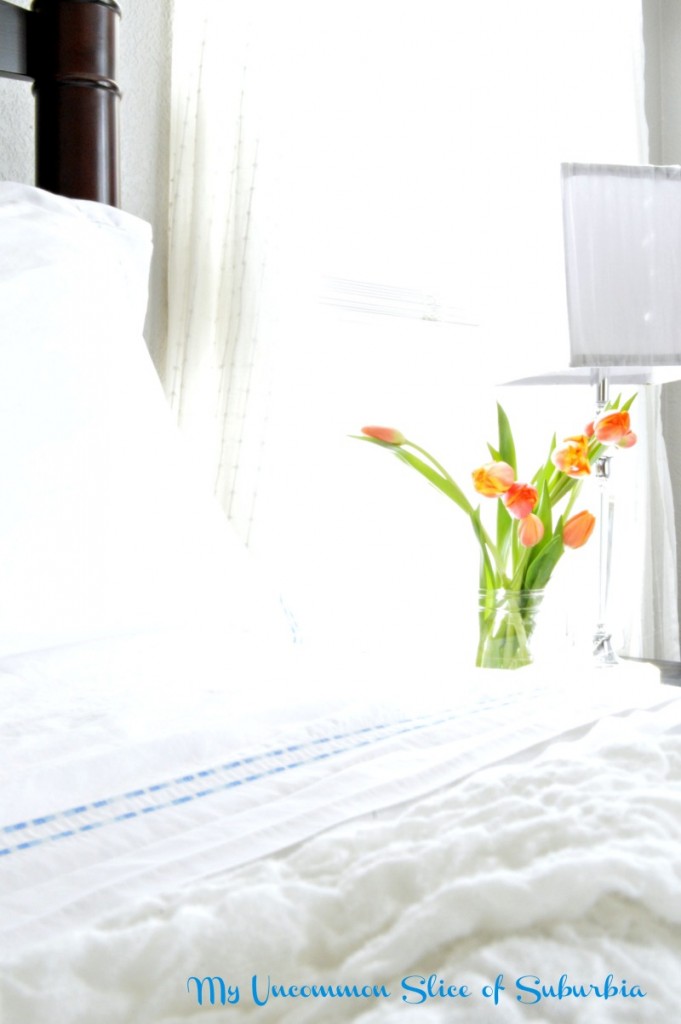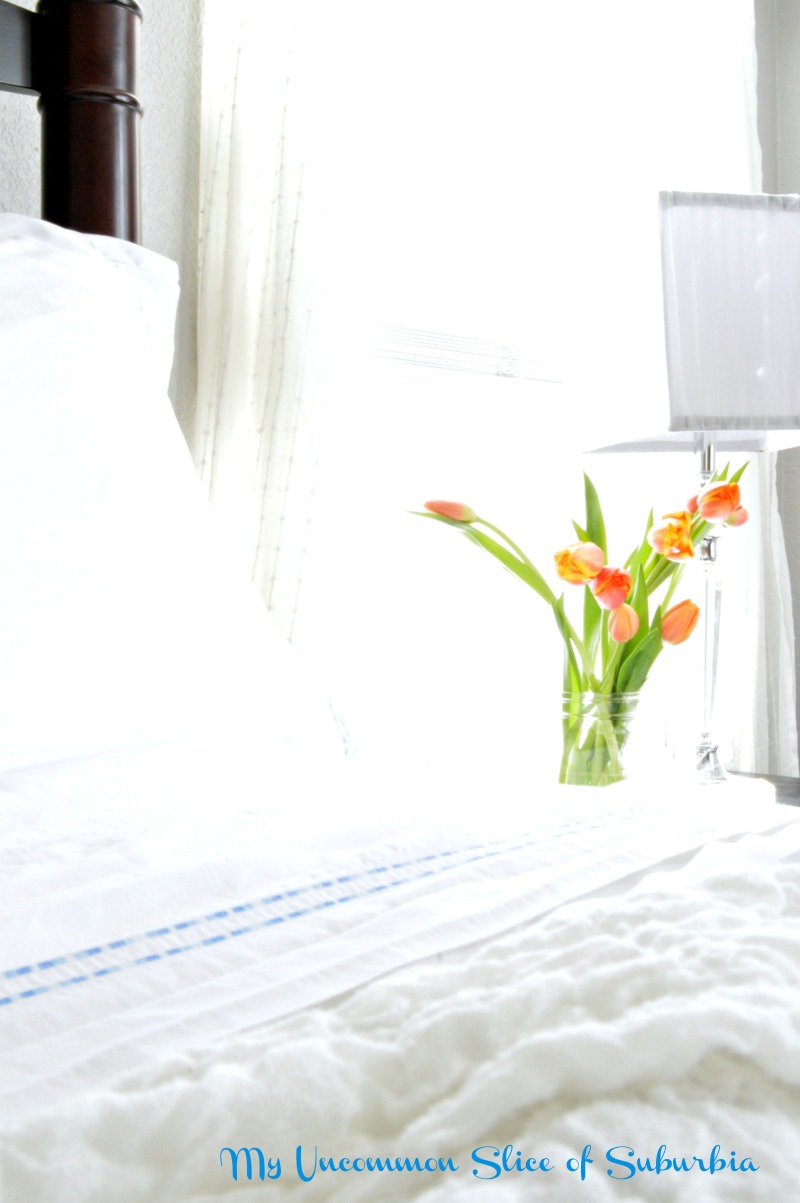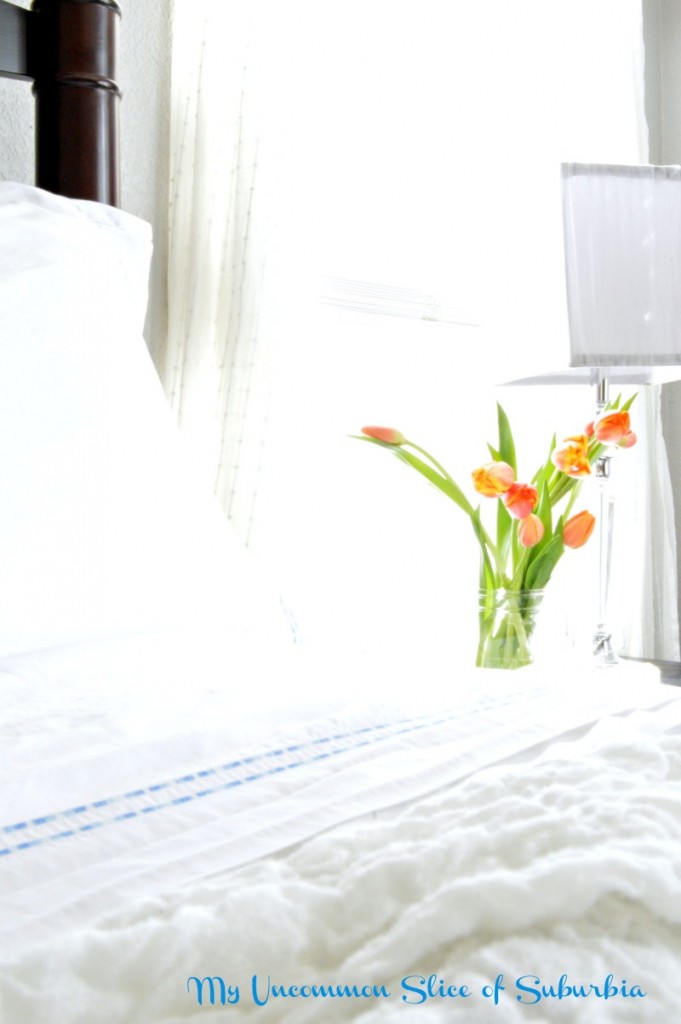 The last time we had a dreamy pair of sheets was back in 1999, the year we were married.  Since then we have increased the size of our bed to a King and to be honest I just gave up on finding the perfect sheets.  We have a european king with a very deep mattress which means sheets are pretty much impossible to find, until now!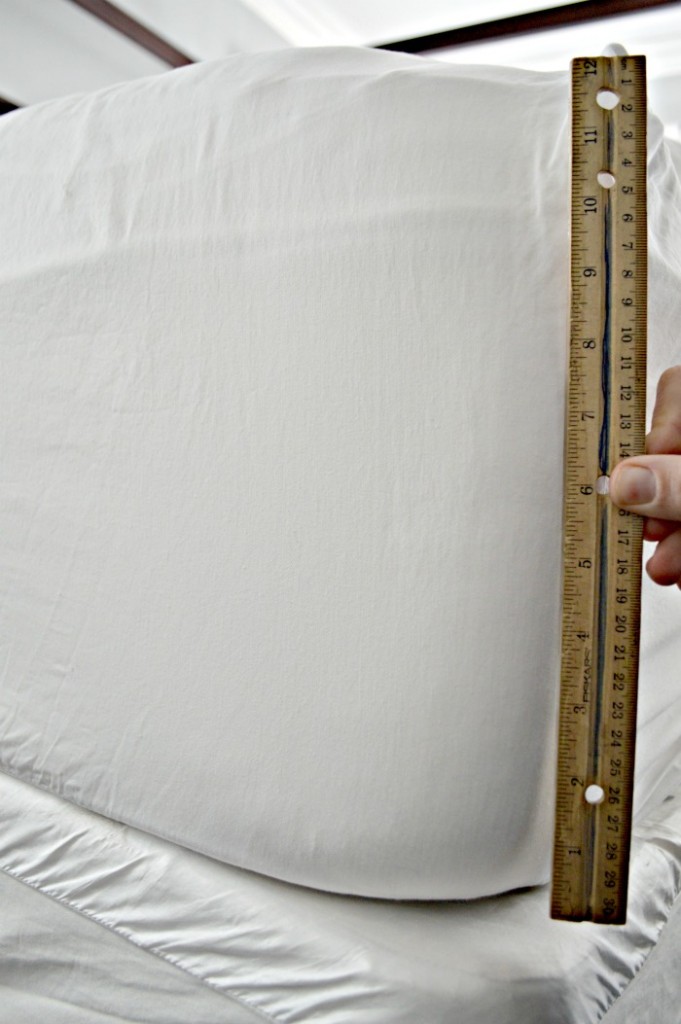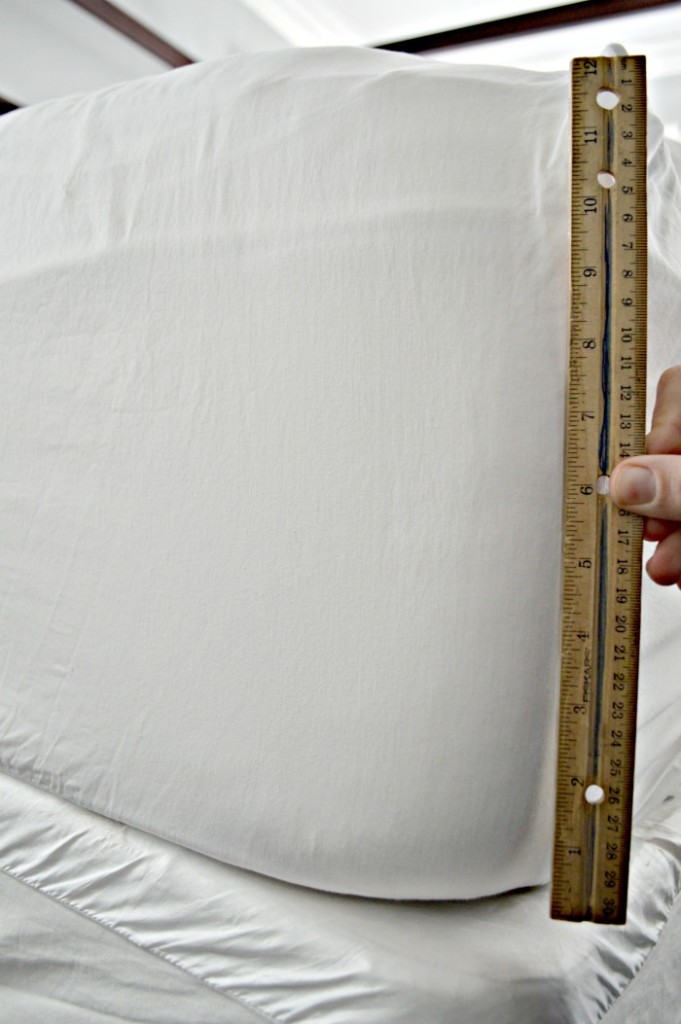 The sheets are oversized and completely cover the mattress  (up to 19 inches) and they are so soft and comfortable, seriously dreamy, no wonder they call them second skin.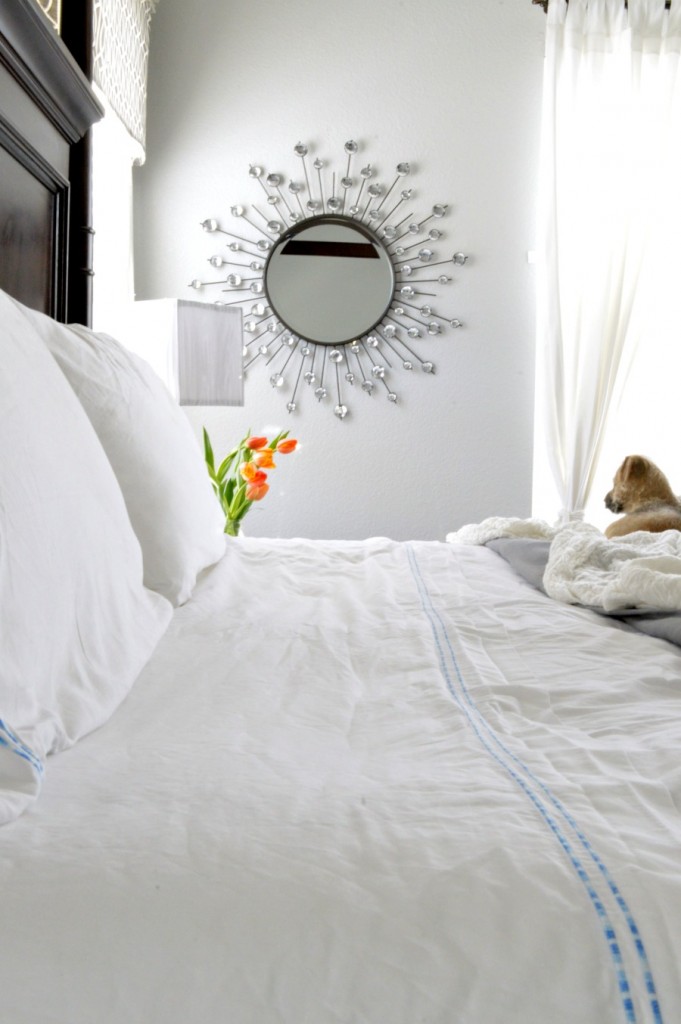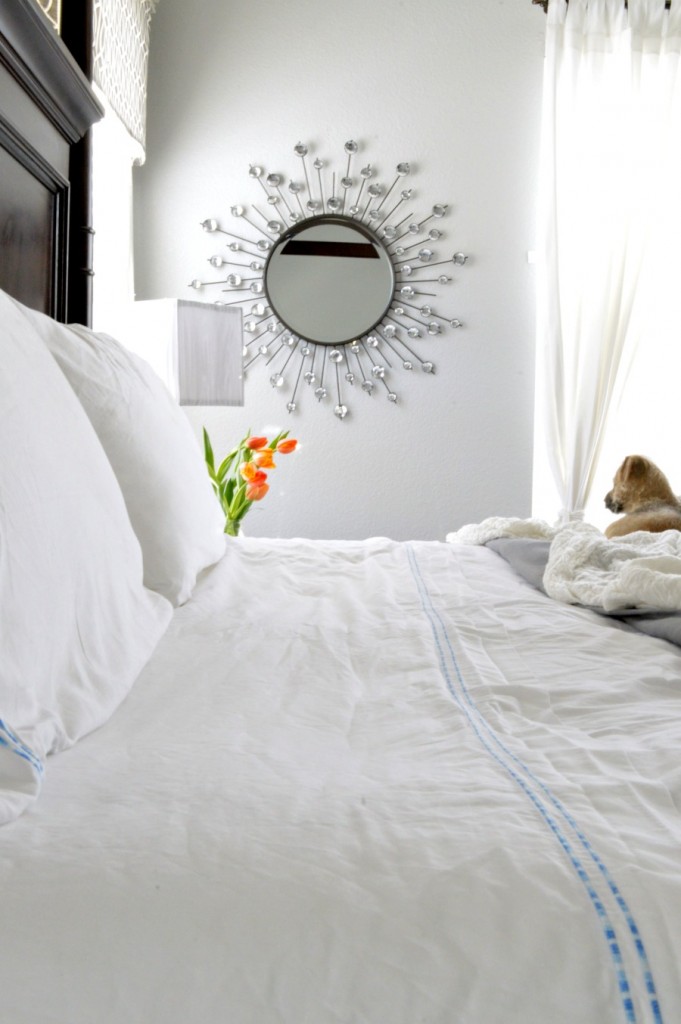 These sheet are soft as microfiber but all-cotton and it is made with a rare enzyme so the softness can't wash out!  It is 400 thread count and I love the embroidery, makes me feel like I"m staying at a upscale resort!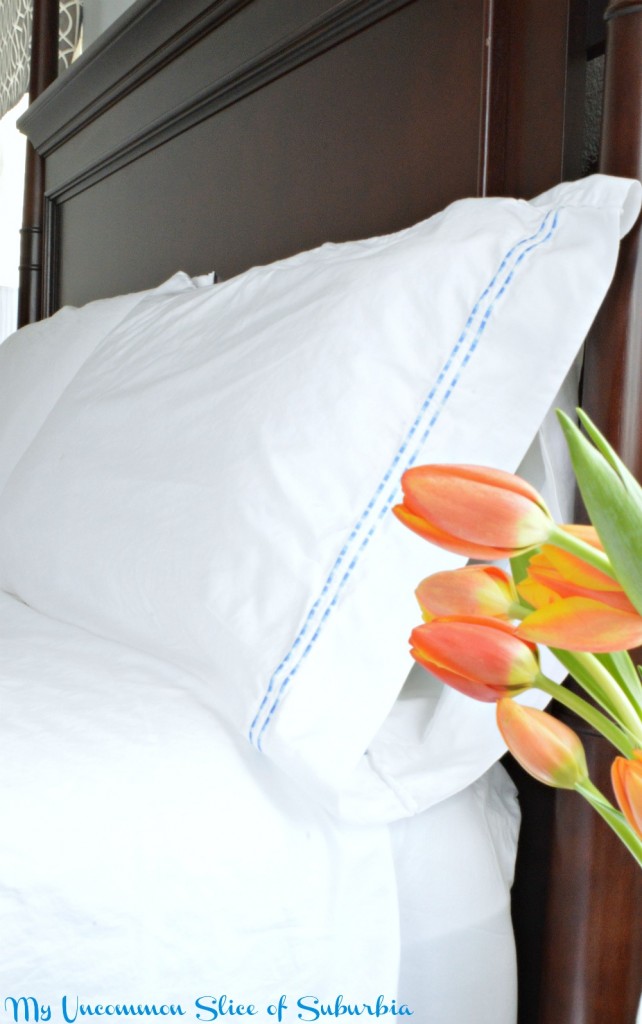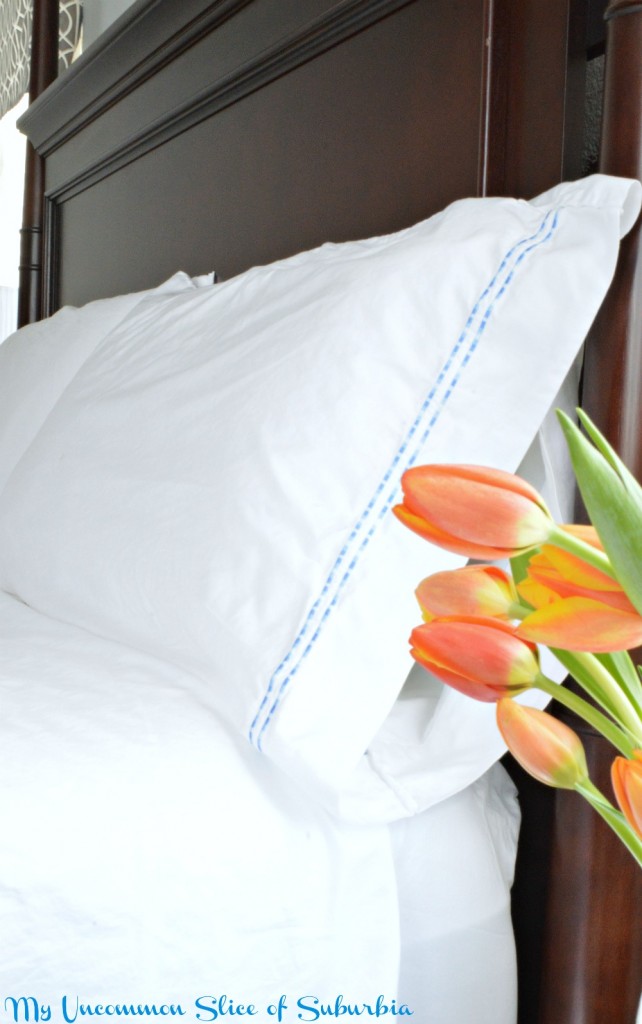 I'm not fussy when it comes to making my bed, I prefer more of the relaxed comfy look where you just want to grab a good book and cuddle all day.  Don't know the last time that happened, maybe when Jordan was born 13 years ago.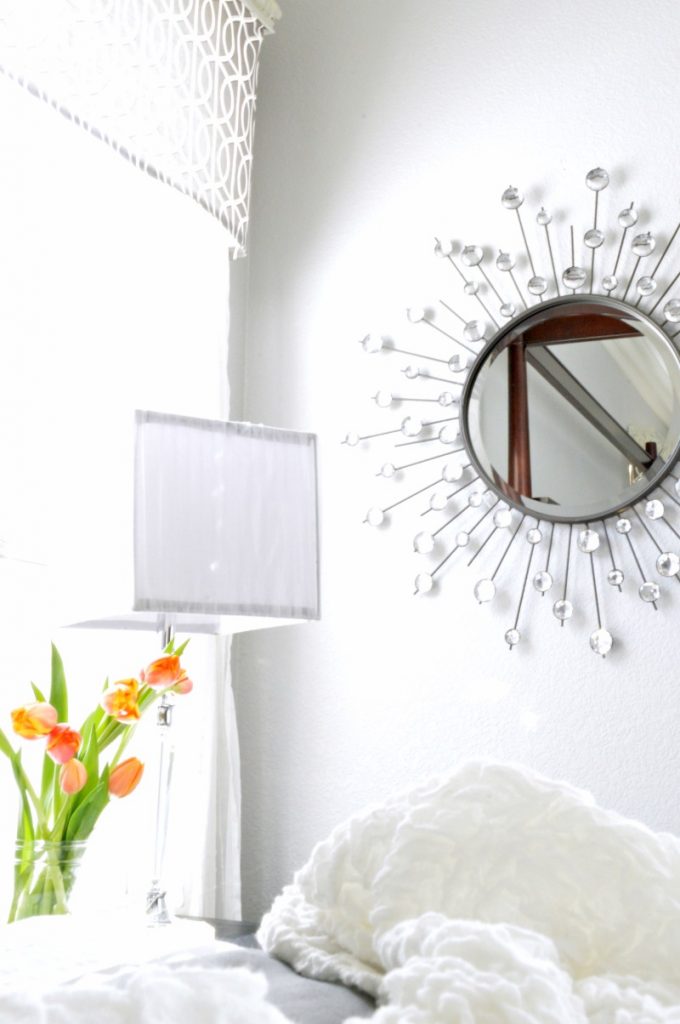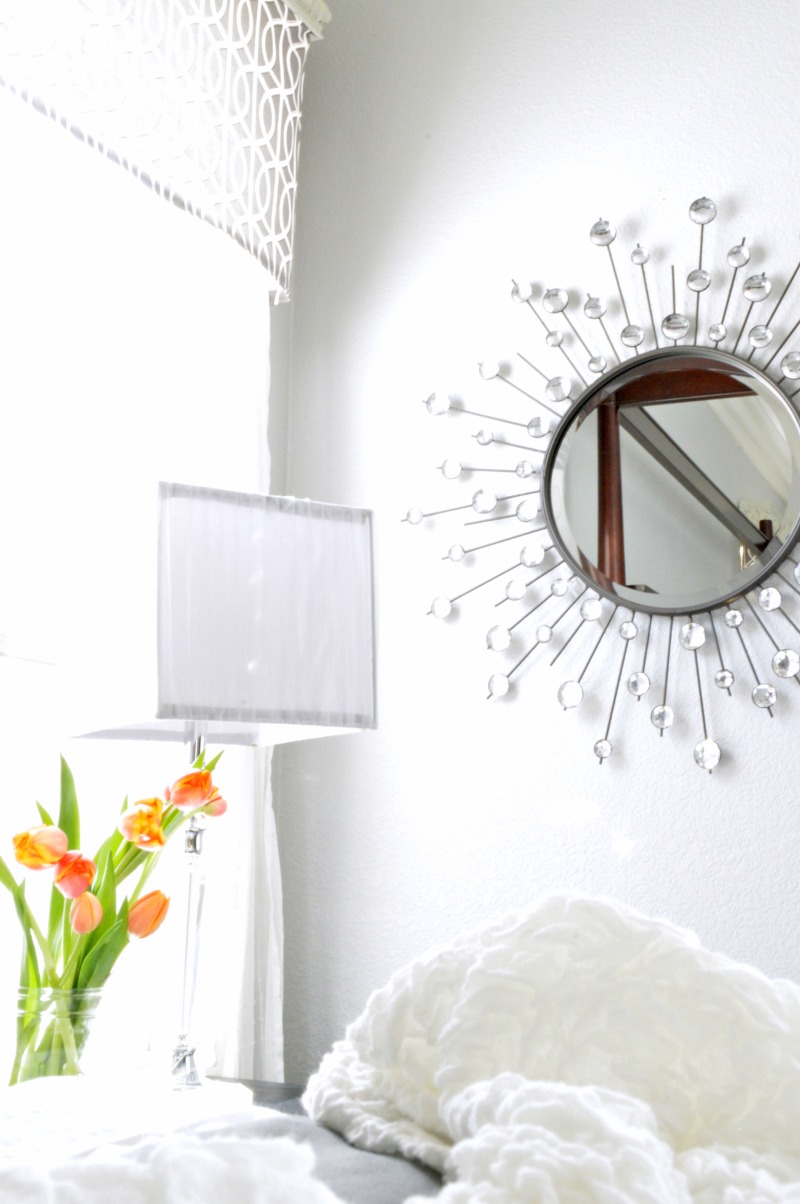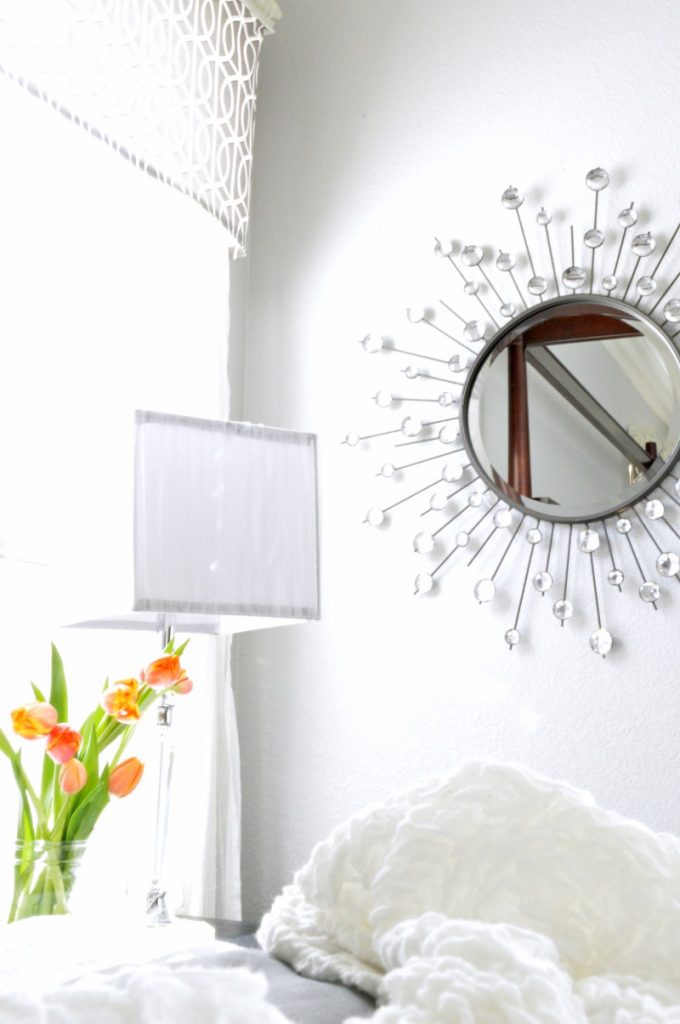 That is why these sheets are perfect, you just grab them out of the dryer just a tiny bit damp, lay them on the bed and smooth the wrinkles out, no fuss, which is a plus plus!
With each wash they seem to get softer and softer and for the little amount of time that I have had them they have been washed quit a number of times.  (Yes, I may be a little OCD, shhhh)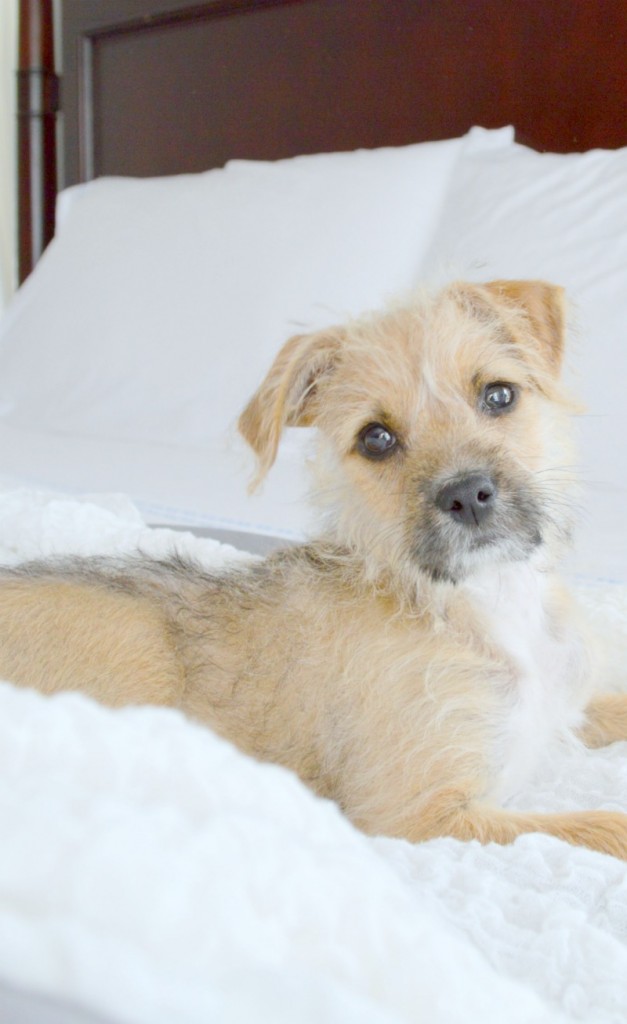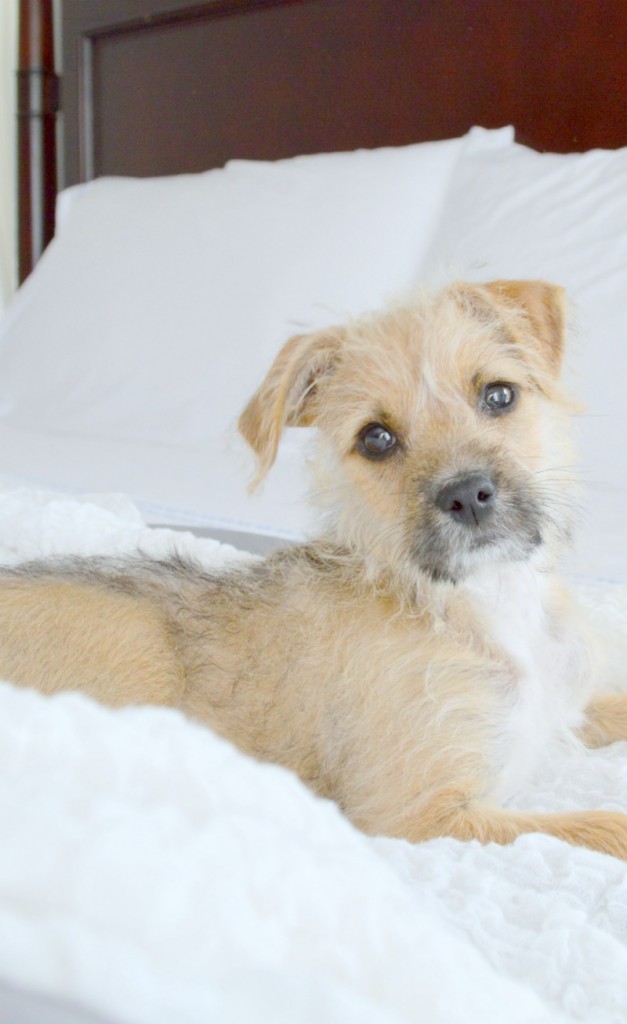 So, no more looking for the perfect sheets, this is it, Perfect Skin sheets are the answer! They have been researched, tested, and analyzed to give you the perfect product. They are so confident that they guarantee shipping for returns!  Even Winston gives them the tails up!
Because Perfect Linens knows my readers deserve the best, they would like to offer you a discount code to buy some high quality sheets for yourself.  Just click here to be redirected to their site.
Just enter Suburbia15 at checkout to receive 15% off your purchase!
While this post was sponsored, all  thoughts are 100% genuine. Check out customer reviews on the Perfect Linens site and you'll find out I'm not the only one who's in love with these sheets!