DIY Hanging Succulent Planter
I have had my eye on hanging Succulent planters for awhile now and lucky for me my awesome hubby made me one!   It's a fairly simple process but it definitly  takes some time but totally worth it!
– Miter saw or hand saw
– Old drawer or wooden box
– Wood we used pallets
– Measuring tape
– Staple gun and staples
– Screwdriver and screws
– Paint or stain
– Moss
– Succulents

– Organic Succulent and Cactus Soil
*Affiliate links listed above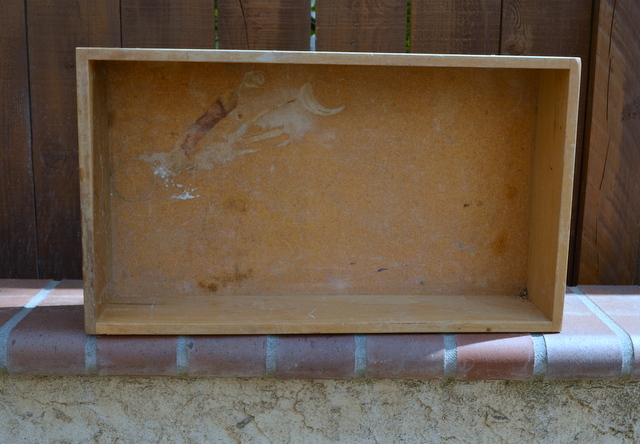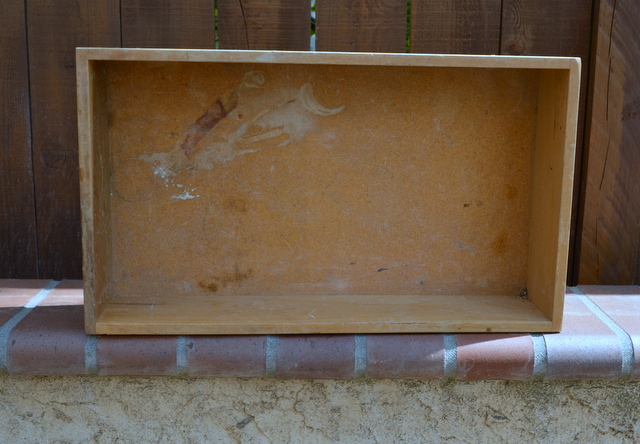 First we screwed 4 pieces of scrap wood on the outer top part of the box so the frame would have a place to sit.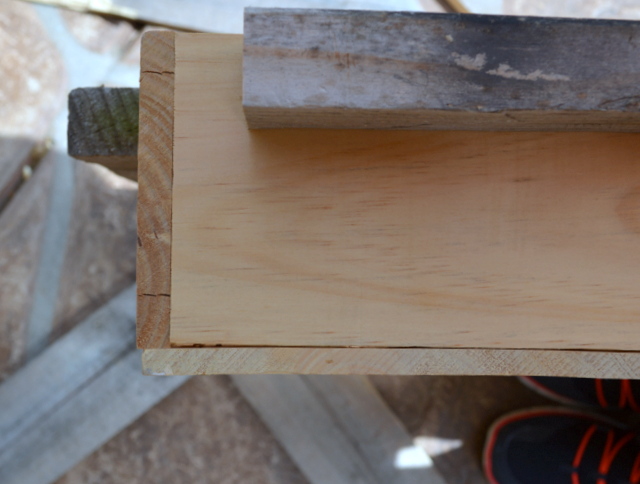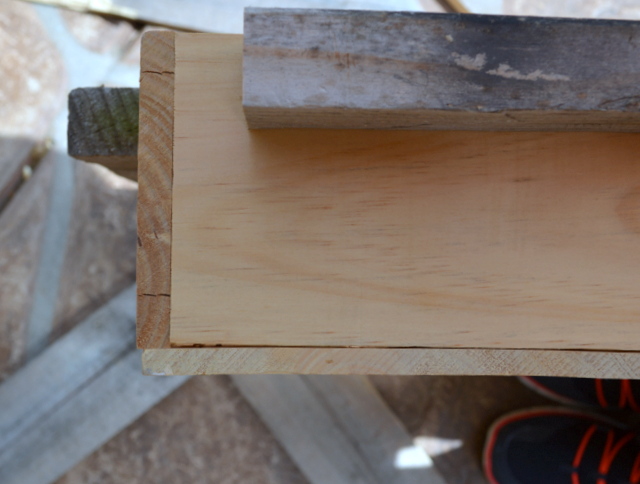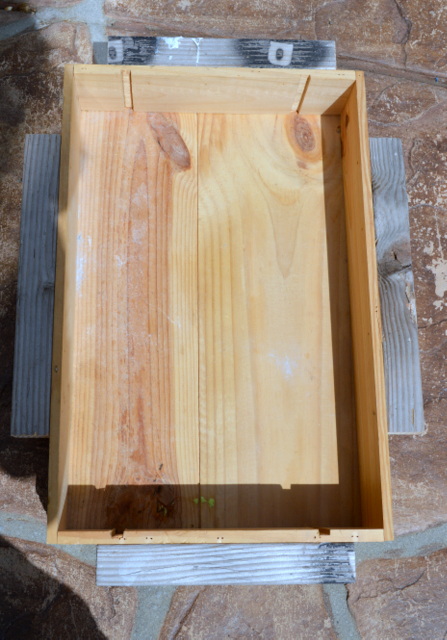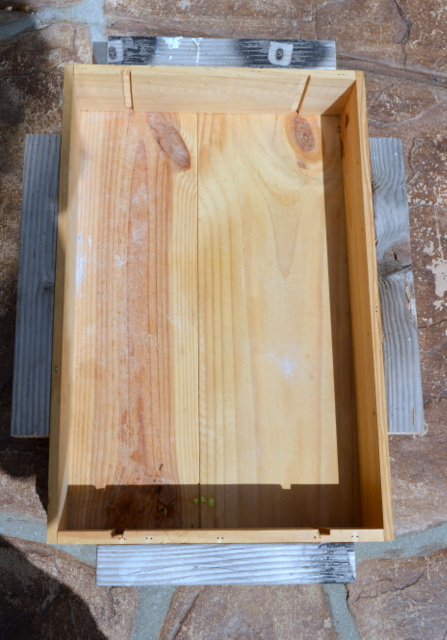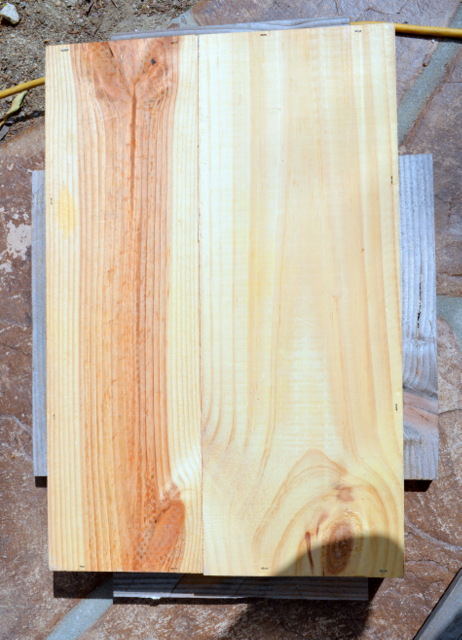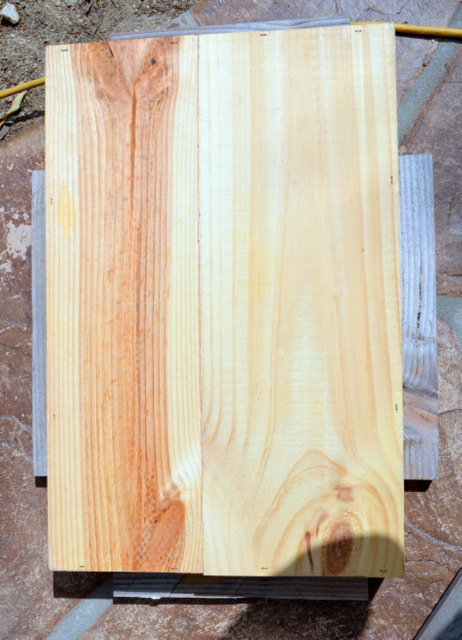 Next we made the frame using wood from a pallet.  You will need to measure the box and cut the wood accordingly.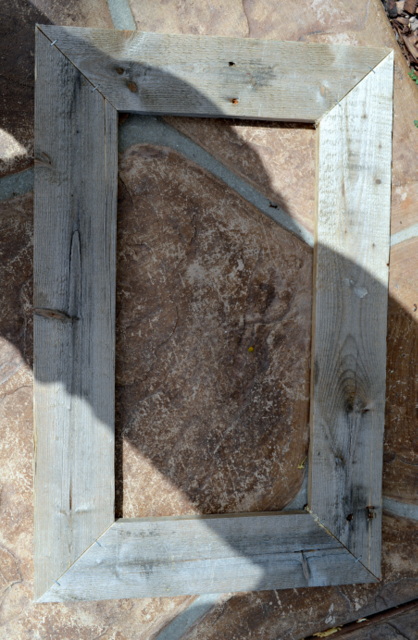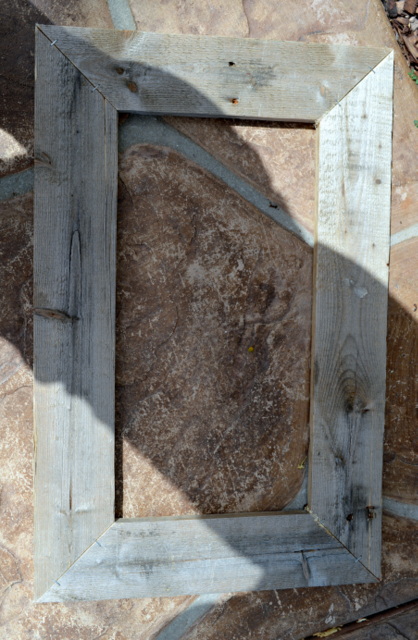 To make the frame, you will need 45-degree angle cuts at the end of each piece of wood in accordance with your measurements.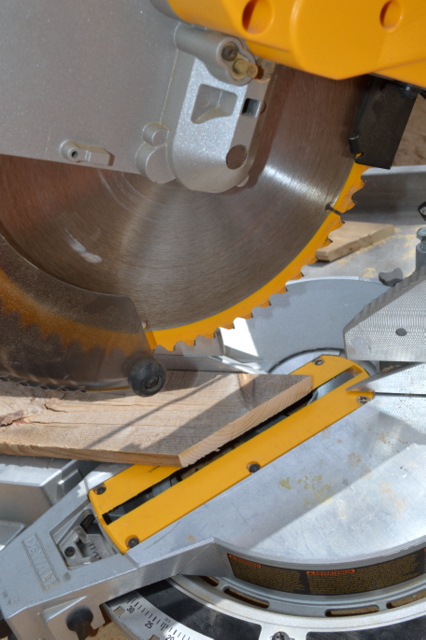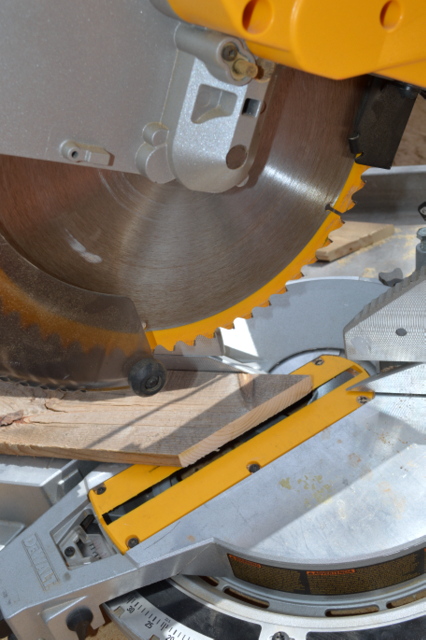 Assemble the four pieces into a rectangular shape and fasten the pieces together using a staple gun.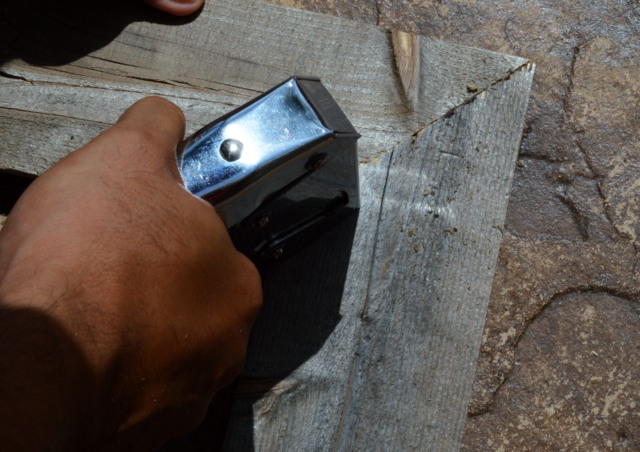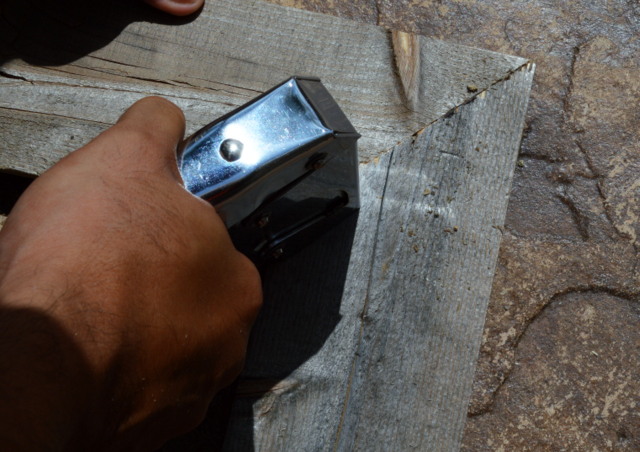 With the frame facedown, staple 1/2-inch mesh to the back of the frame.  Using this size mesh makes it so the soil won't fall out, yet large enough to add the stems.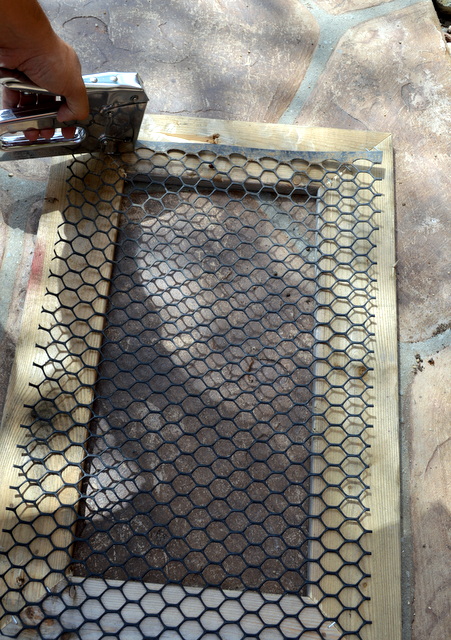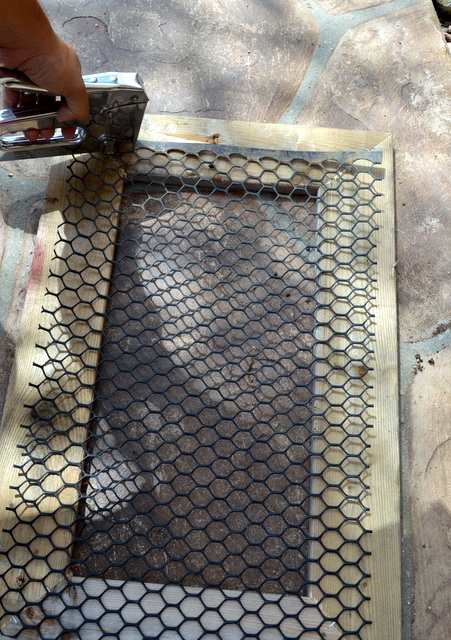 Pour the soil into the box then cover the soil up with moss. (sorry missing picture of this step)
The moss will help reduce the hanging weight of the planter as well as retain more moisture for the plants.
Take the picture frame with the mesh and adhere it to the box using screws.
Paint the frame however you would like.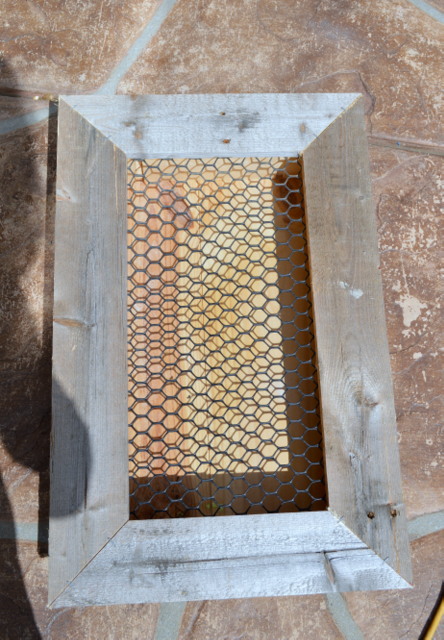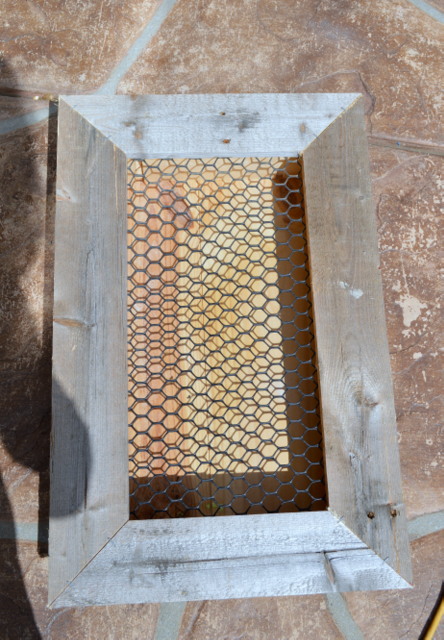 Push the stem of each succulent through the mesh, the tip of a pencil works perfectly to create a hole in the soil.  I just placed the succulents randomly but you could create a pattern if you would like.  You will want to keep it on a flat surface until the succulents begin to root, this will take about a month. Once rooted you can hang it on a wall.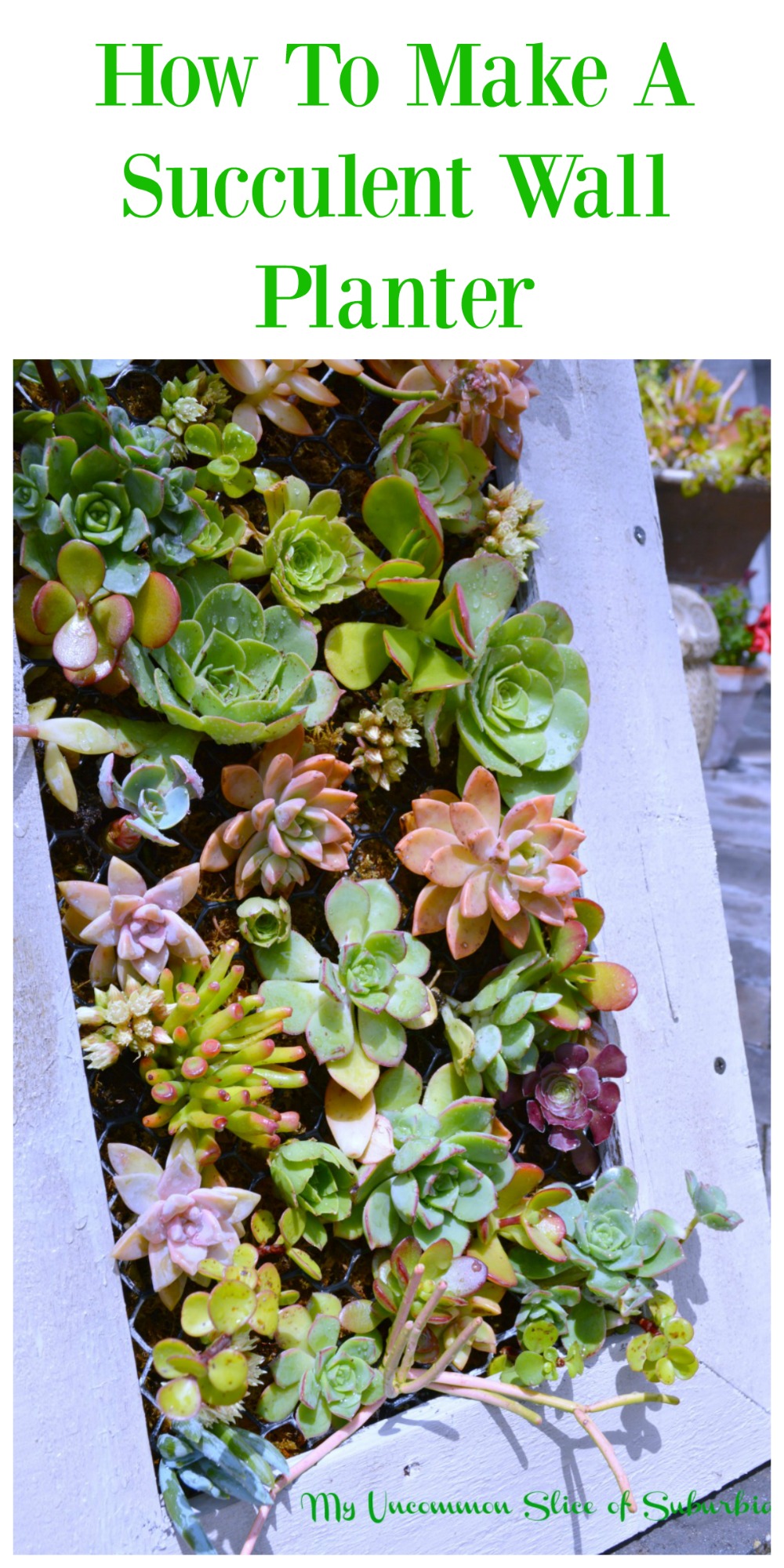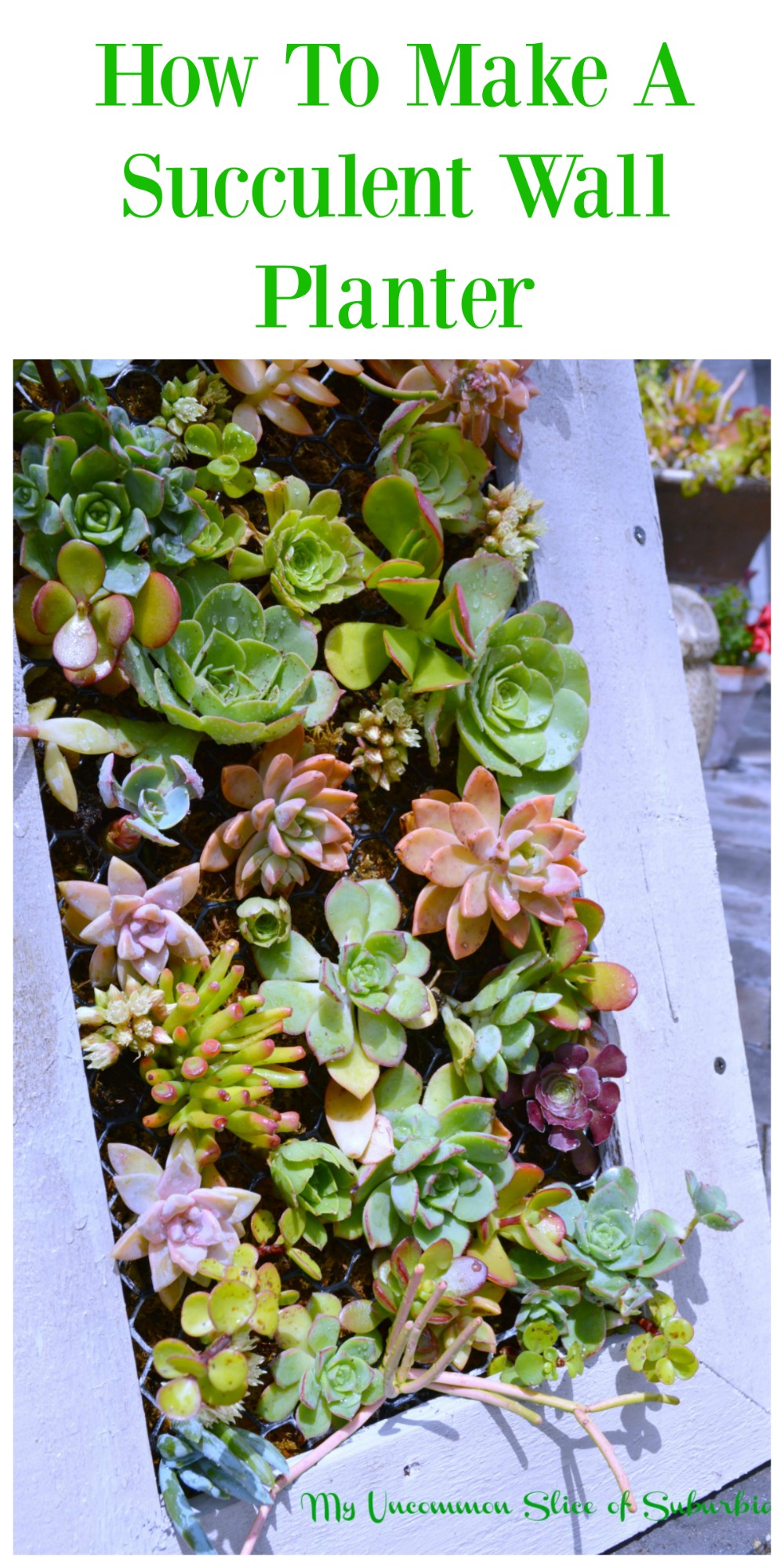 I took these pictures about 1 week after completing the project, I can't wait to see it all filled in as they grow.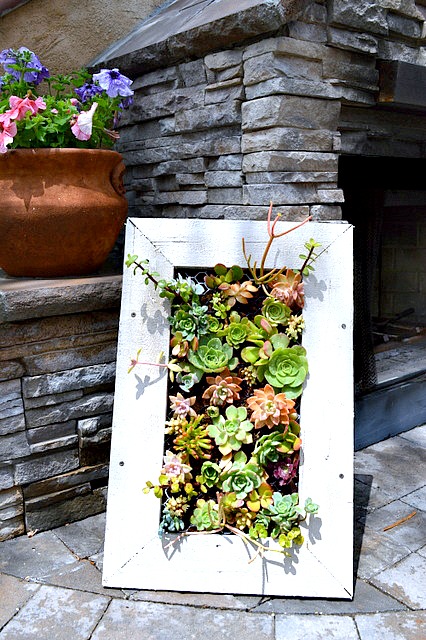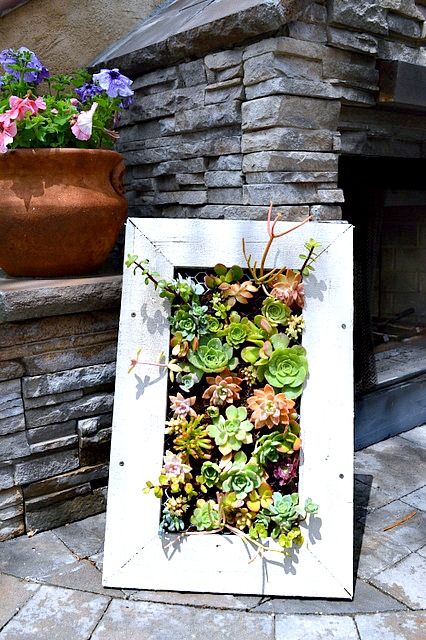 I haven't decided if I am going to hang it or not.  If so we will need to come up with something on the back as this is pretty heavy.
As the succulents grow I'm sure some will be to big and may start to take over the frame, at that point I will just pull and replant them.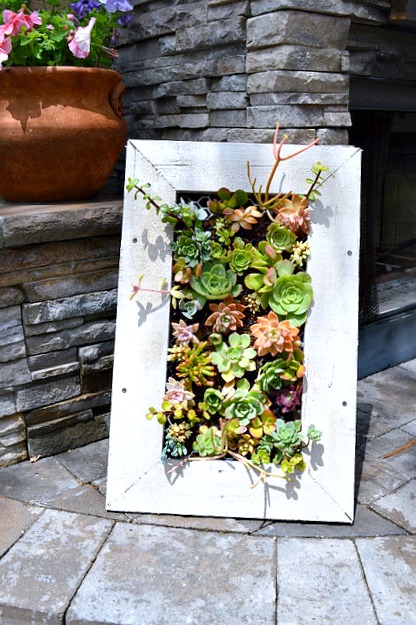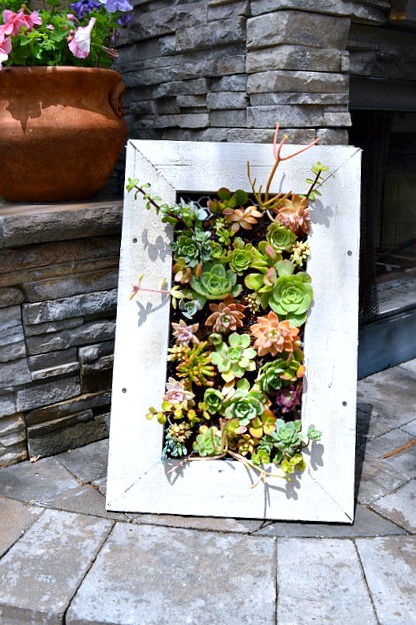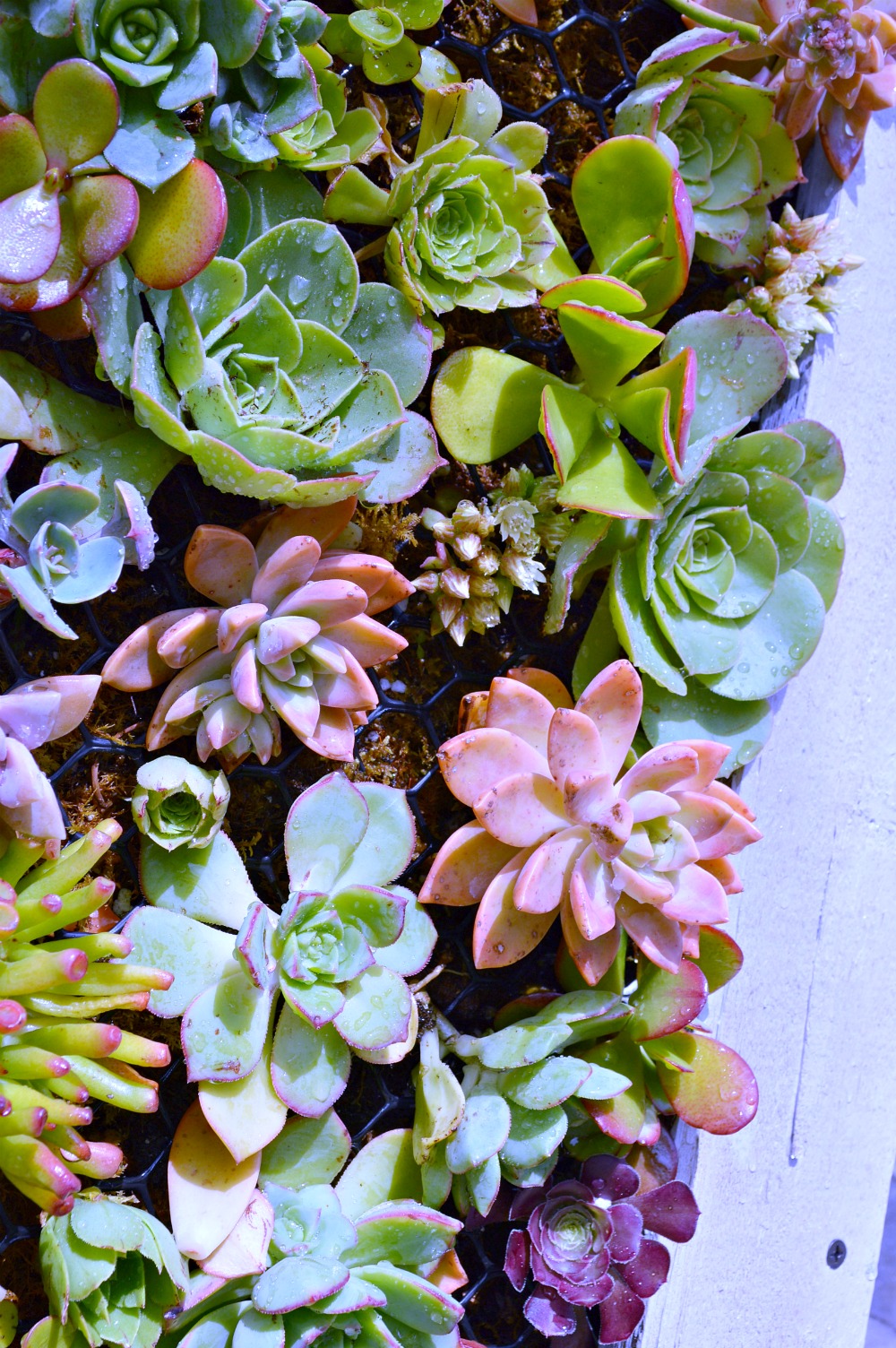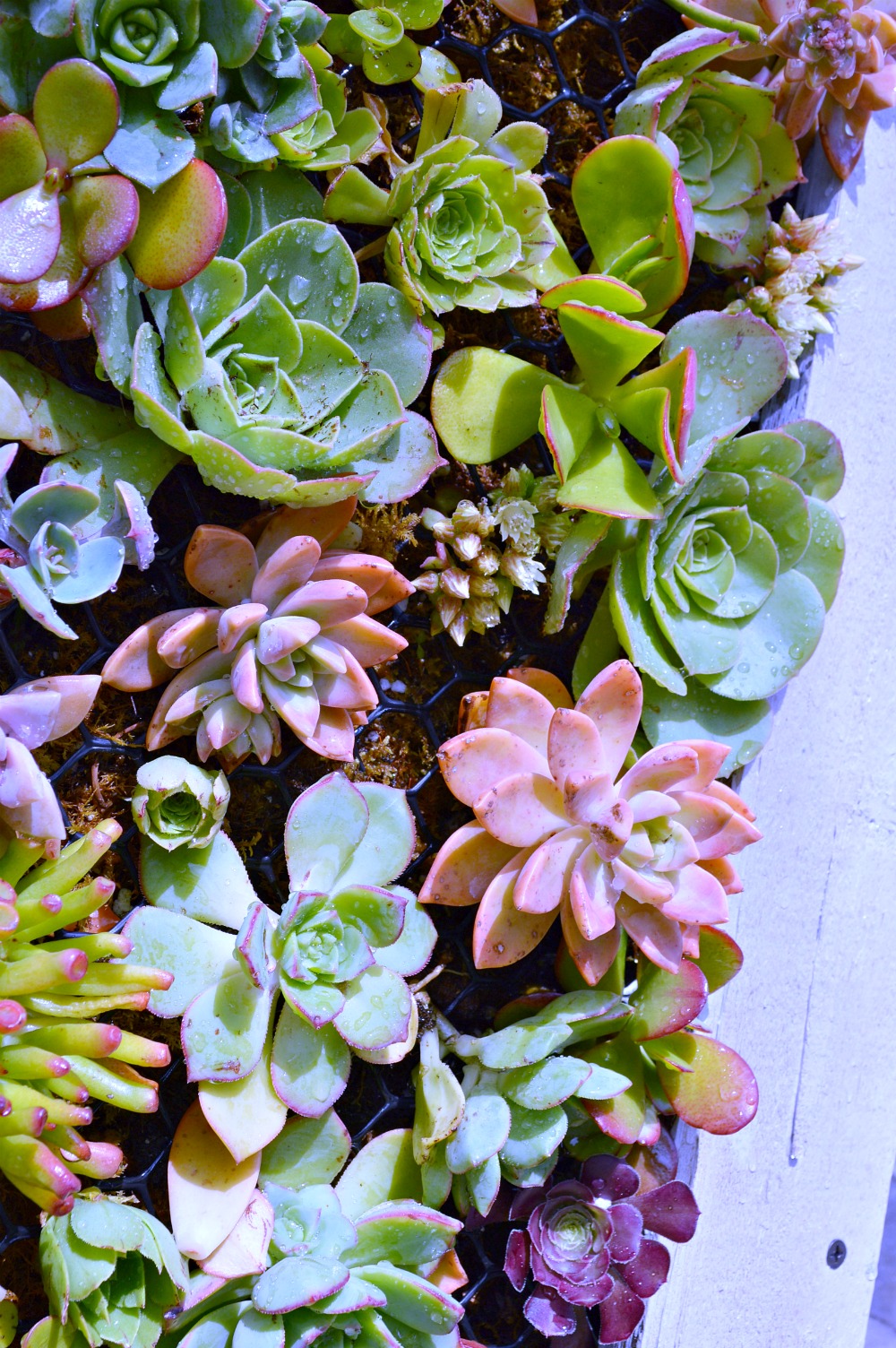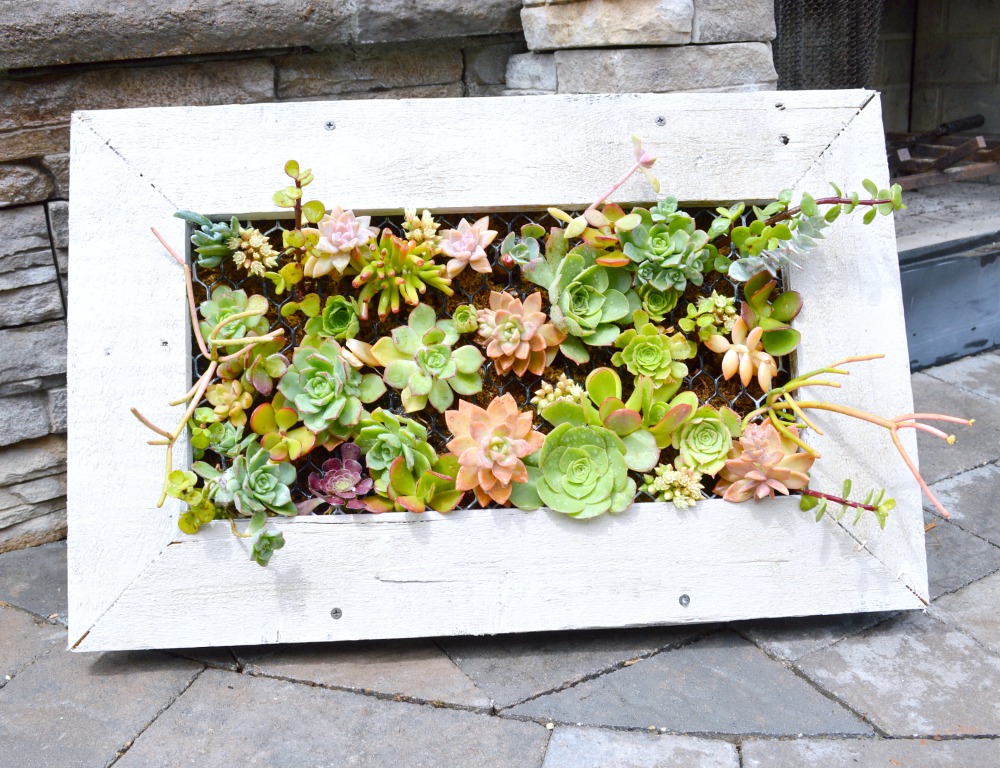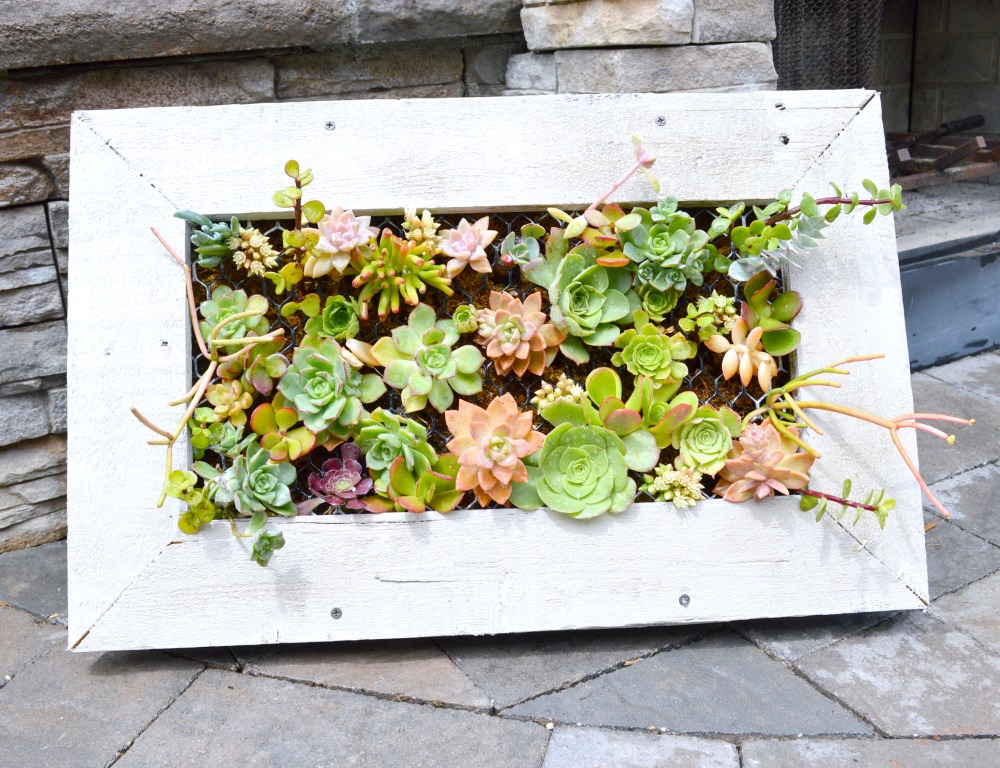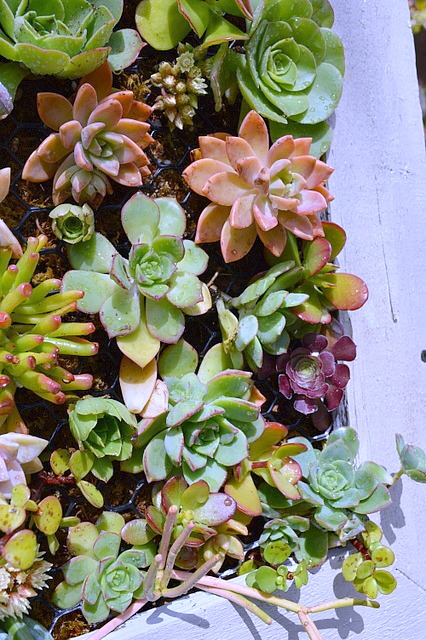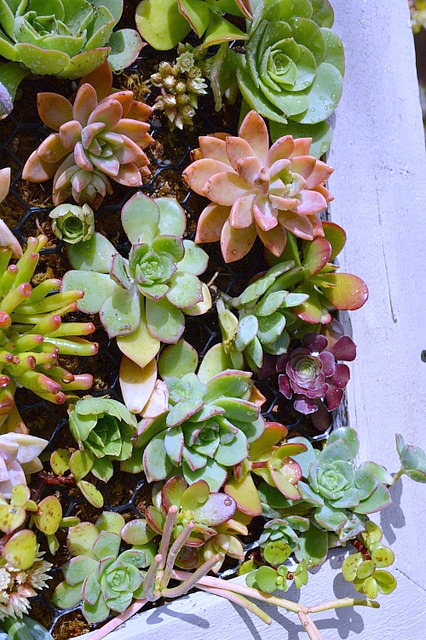 This was such a fun project, I can't wait to make some more for gifts! A HUGE thanks to my hubby for all the help!