Who doesn't love a little vanilla in their homemade waffles or cookies?
Did you know Vanilla Extract is really easy to make, lasts longer, cost much less and is just as good as the expensive stuff you buy in the gourmet food stores?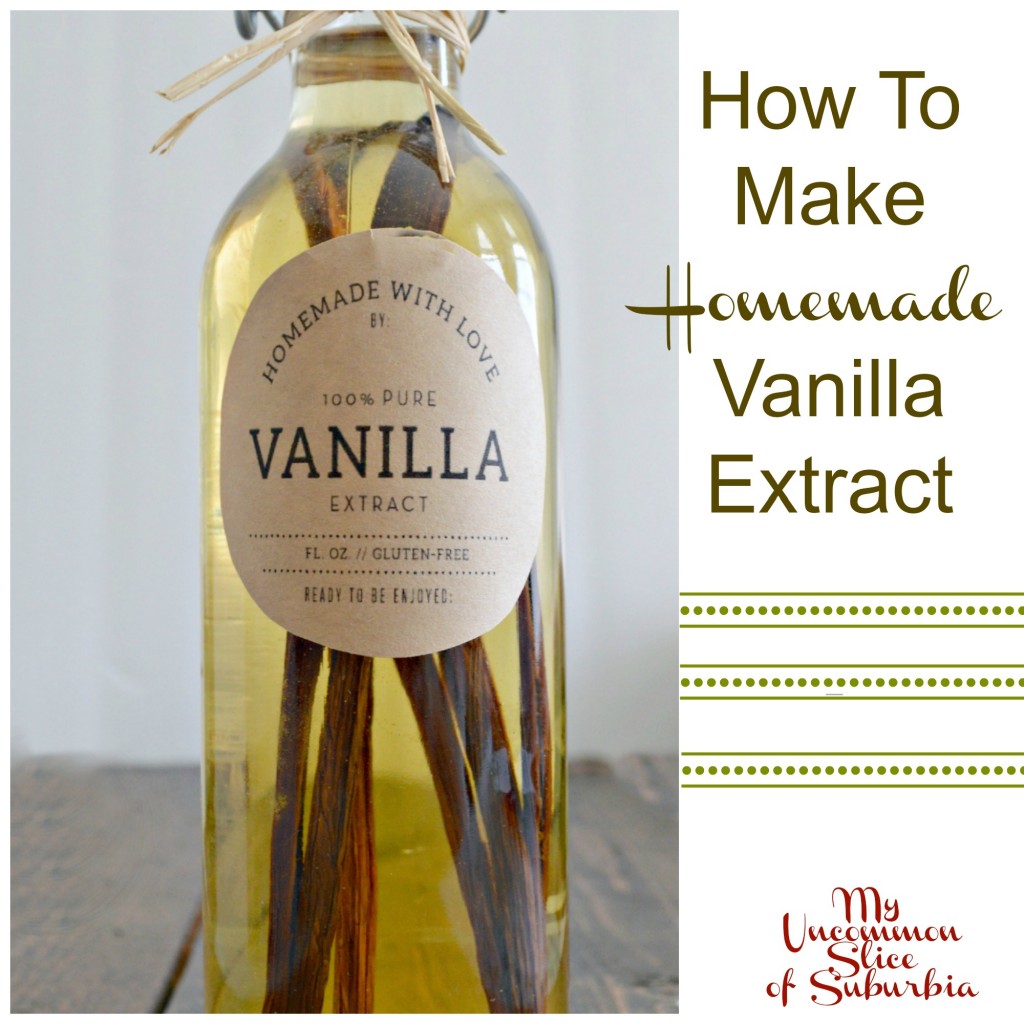 ~You need three simple items~
Vodka (cheap stuff will do)
Split the vanilla beans in half using a knife and add it to your air tight jar.
For every vanilla bean I'd add approximately two to three ounces of vodka.
Place the jar in a dark cupboard and shake it every once in a while.  Eventually the vanilla seeds will loosen from the pod. Shake the jar once a week or every few weeks. Your vanilla extract will be ready in eight weeks.
 When you start getting low, just top off the vanilla extract with vodka.
Think of what a fabulous homemade gift this would make!