Greek Lemon Chicken Kabobs
I have a great recipe for Greek lemon chicken kabobs I hope you will love! Back in the day when Ray and I used to work together, at an actual office, which seems so strange and so LONGGG ago we loved grabbing lunch at a Greek restaurant just around the corner. We no longer work at the office and I have to say I don't miss the 2 hours wasted in traffic but I did miss our greek meals. So I have re-created some of my favorite Greek chicken dishes over the years. I'll start today with the lemon chicken kabobs!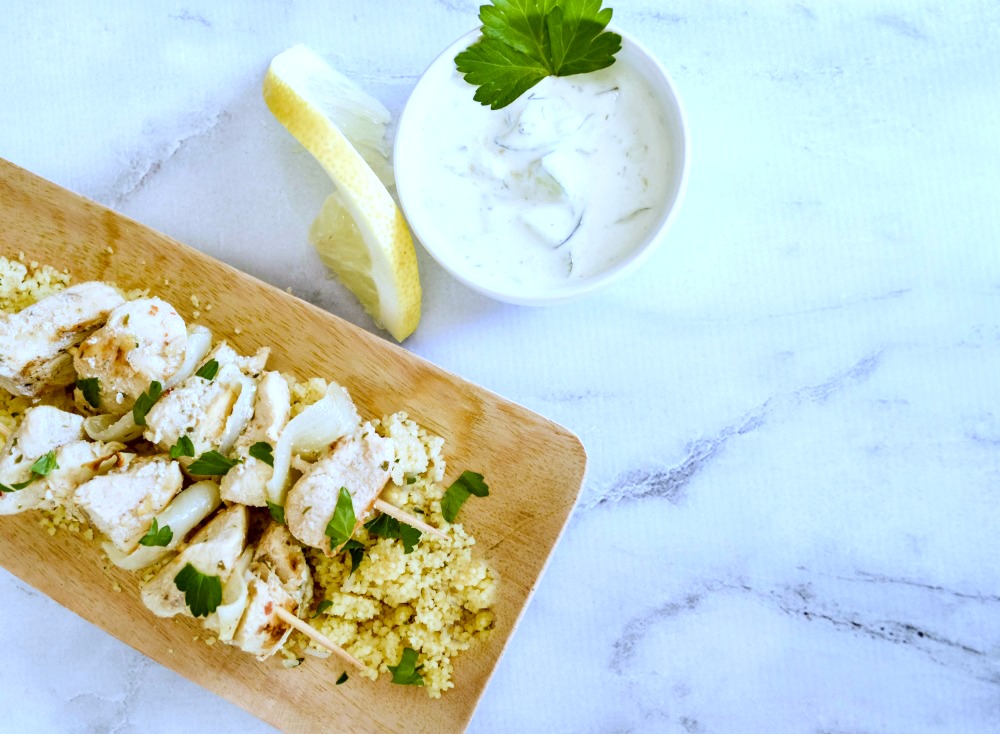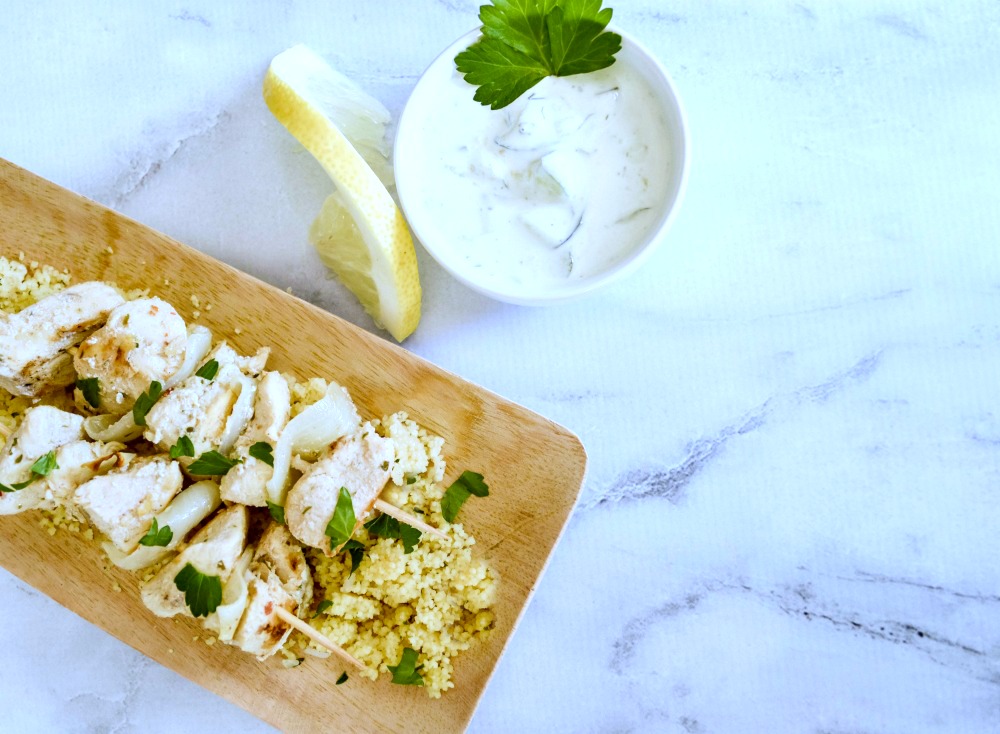 1 tablsppon minced garlic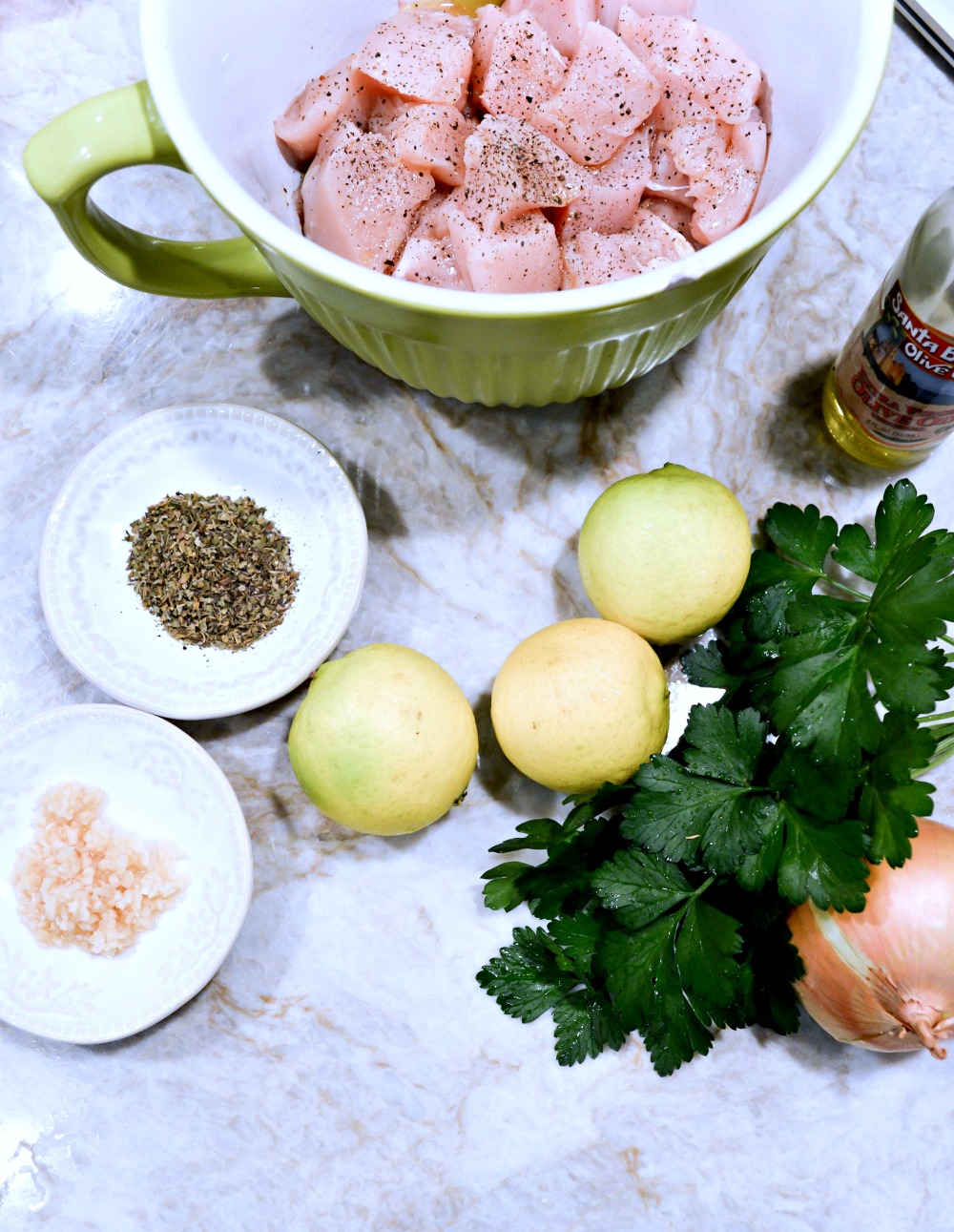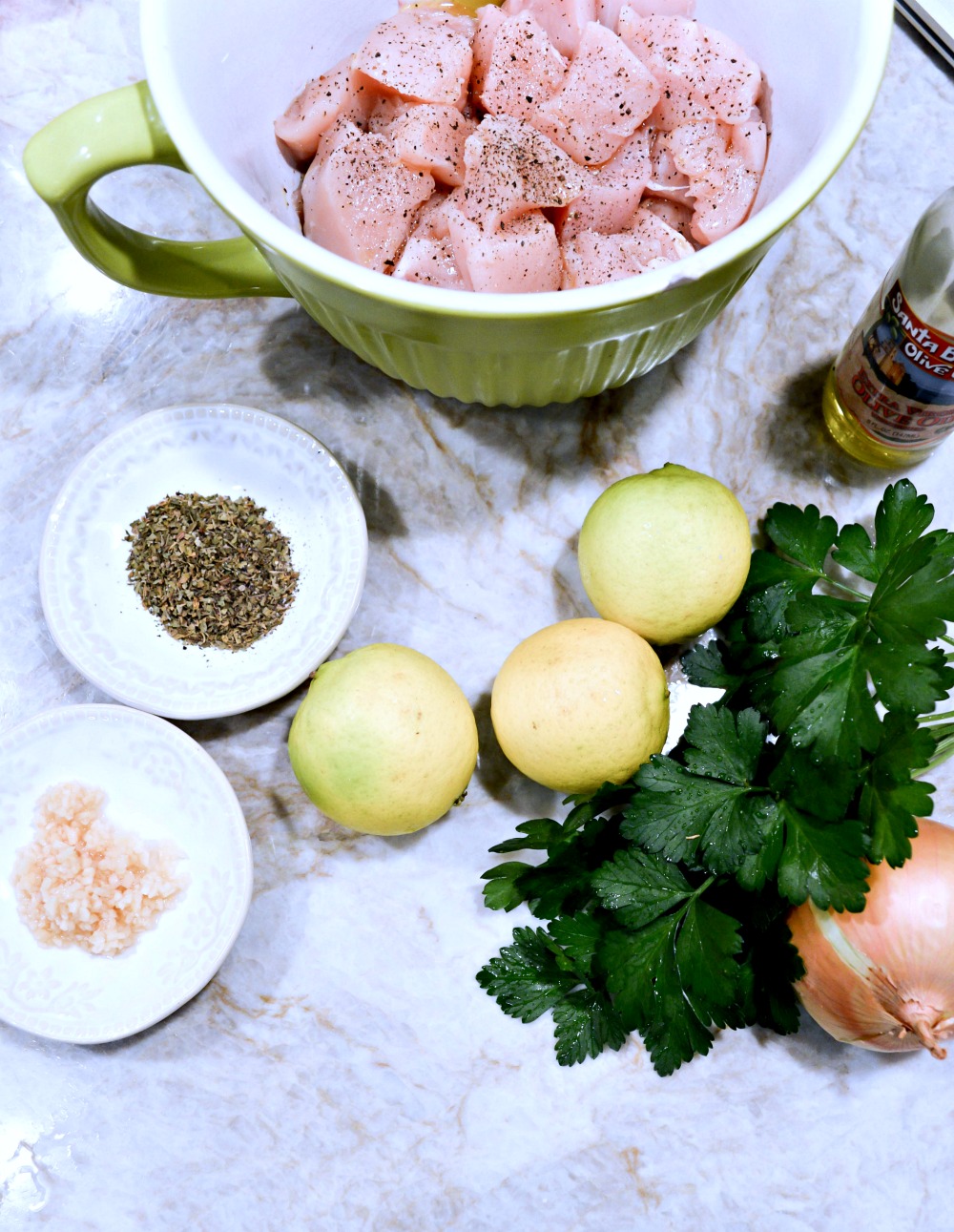 Instructions
In a shallow baking dish or a large ziplock baggie, mix the yogurt, lemon zest, lemon juice, oregano, salt, pepper, garlic and rosemary. Place the chicken in the dish or bag, and turn to coat. Marinate for 3 hours in the refrigerator.

Preheat an outdoor grill at high.

Thread the chicken and onion wedges, onto the skewers. You can throw away any extra sauce

Grill skewers on the prepared grill until the chicken is no longer pink and juices run clear.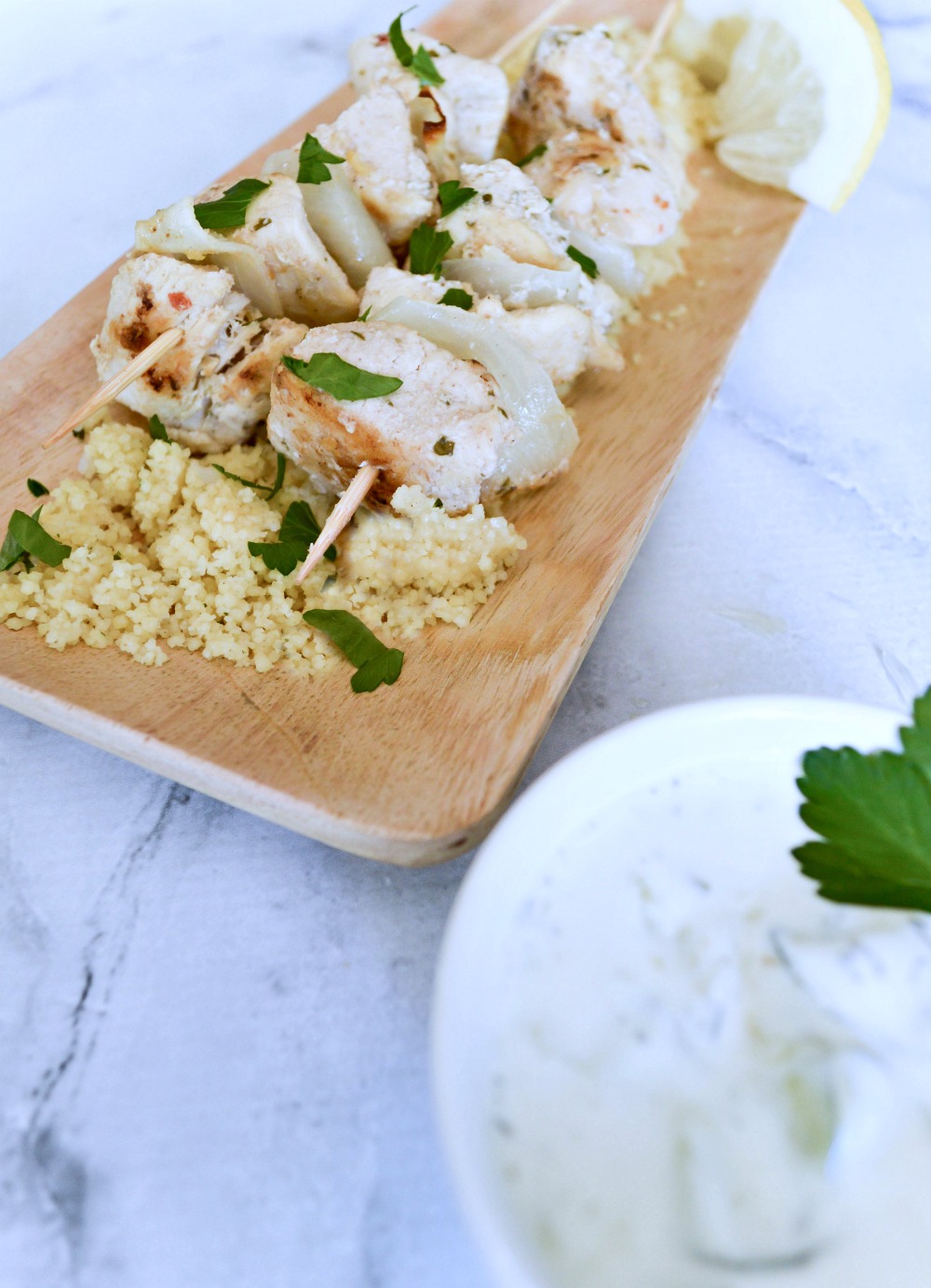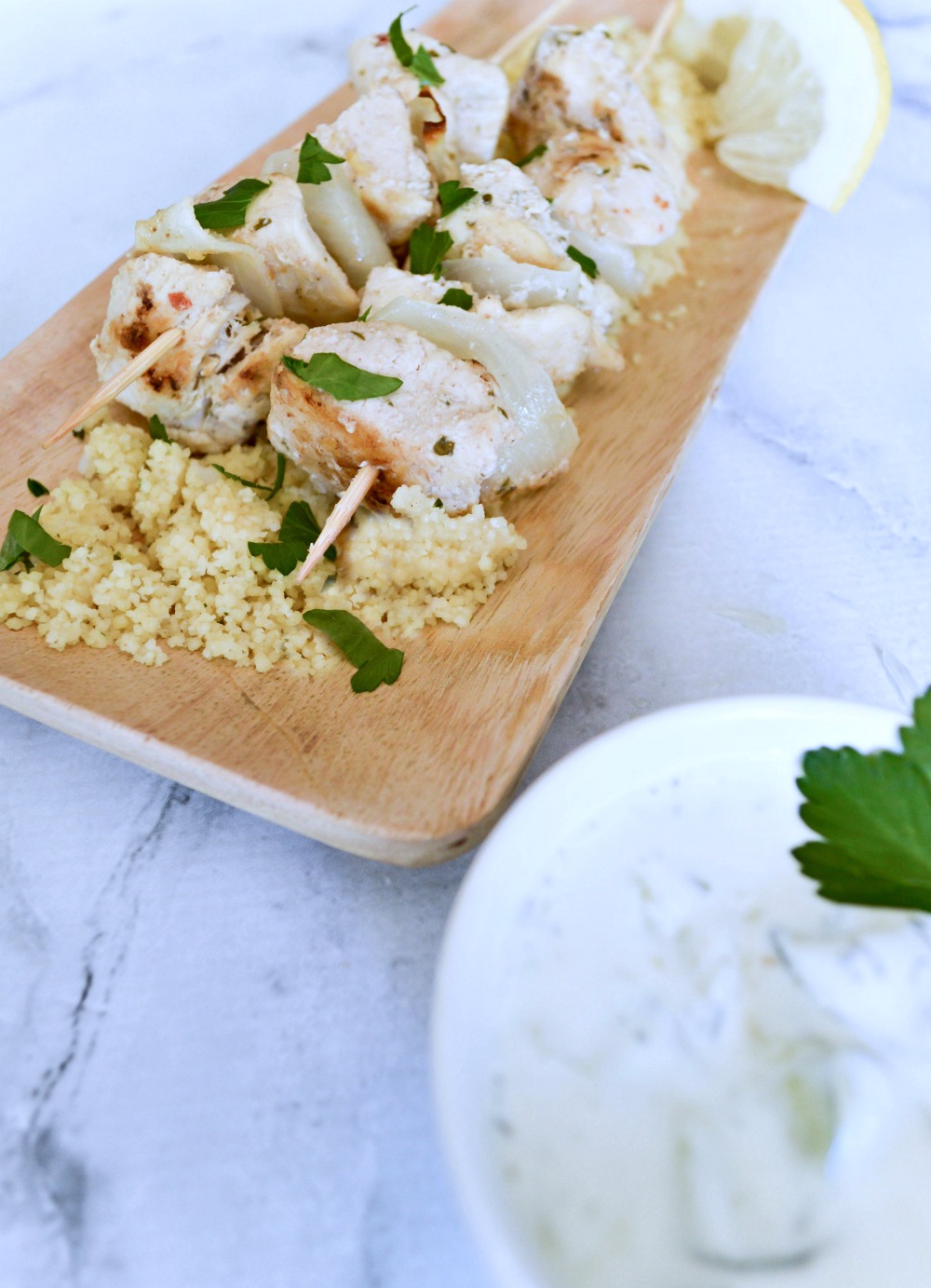 I love to serve this on a bed of couscous and a side of Tzatziki sauce which I purchase at Trader Joe's. Add in some pita bread and you have a complete meal!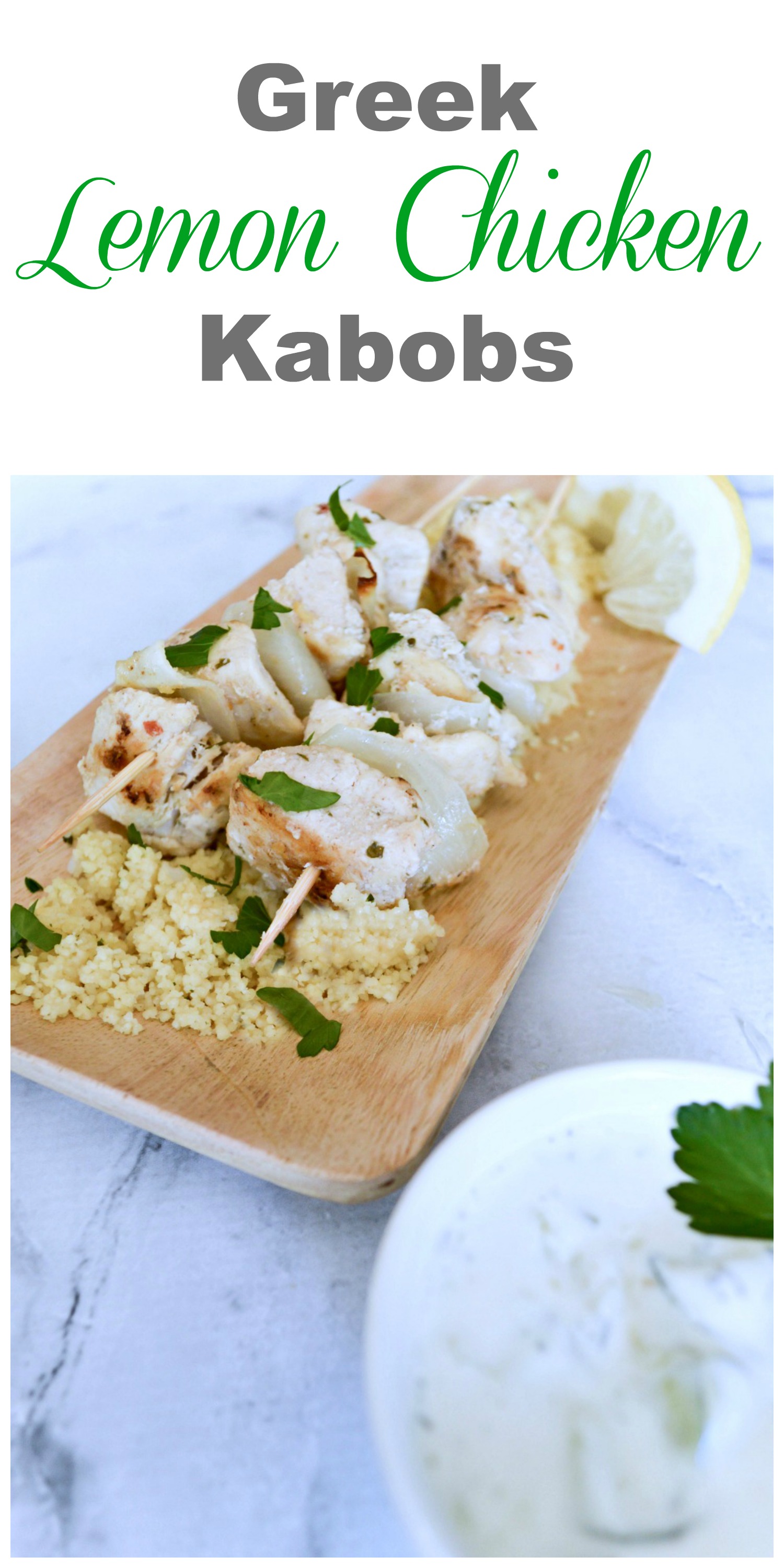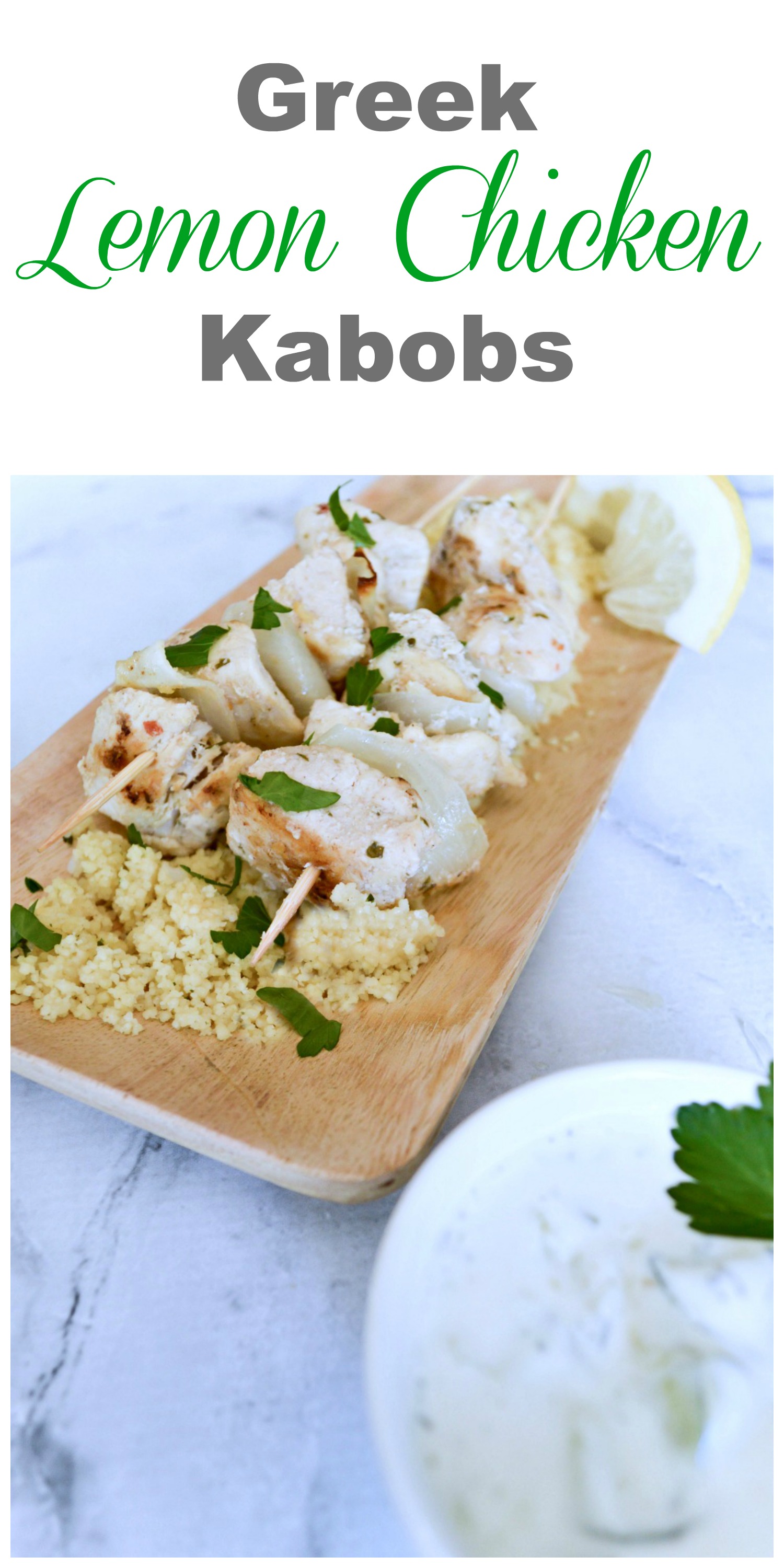 I hope you enjoy this recipe for my Greek chicken kabobs, you can find more of my recipe's below.