Angel hair pasta with shrimp and basil
~Hi Friends~
Today I wanted to share a delicious recipe that I have been making for years. I wish I could be thinking of warm soups, hot apple cider and pumpkin pie but the weather here is still hot. This is one of my go to dishes when I feel like serving something yummy but I just don't have much time, it is quick and easy!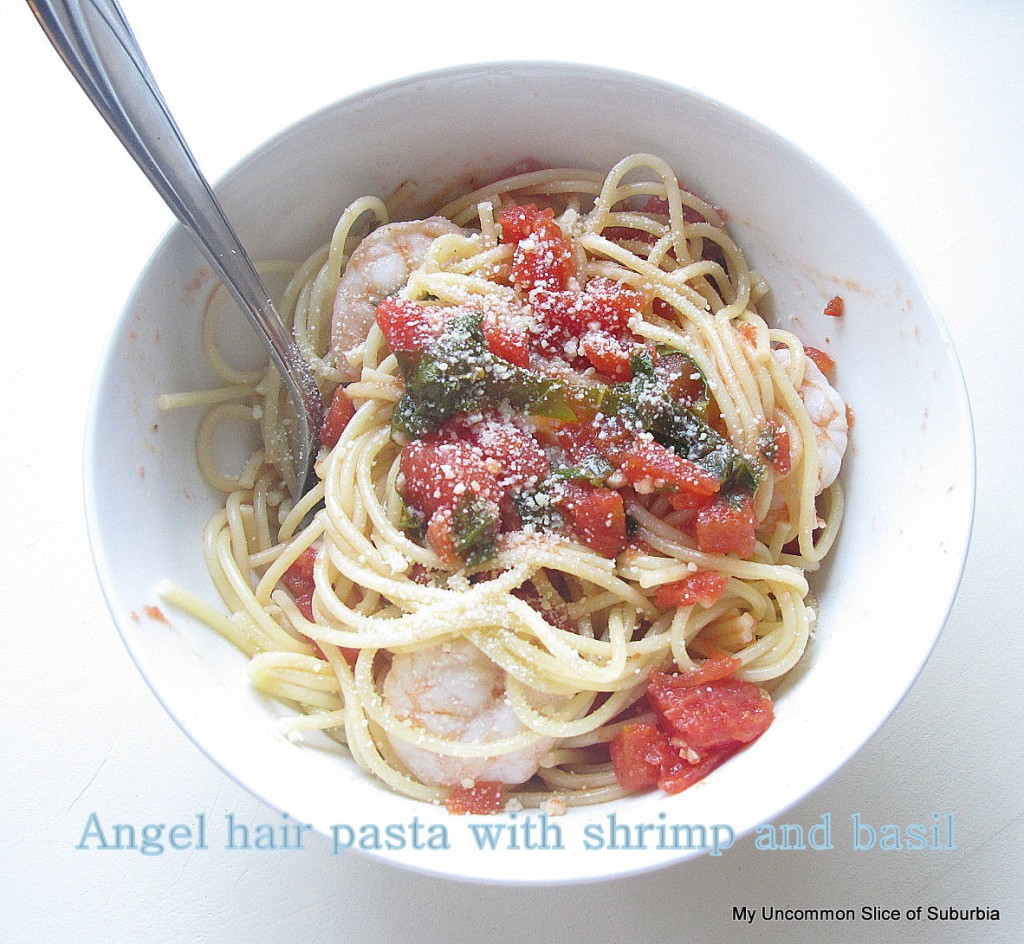 Ingredients
Enough olive oil to cover the saucepan about 2 tbs.
1 (8 ounce) package angel hair pasta
2 teaspoon chopped garlic
1 pound large shrimp – peeled and deveined
2 (28 ounce) cans Italian-style diced tomatoes drained
 1/2 cup dry white wine
1/4 cup chopped fresh parsley (dried is ok)
 3 tablespoons chopped fresh basil (dried is ok)
 Freshly grated Parmesan cheese and cayenne pepper to taste
Directions
Bring a large pot of water to a boil and cook pasta in boiling water until al dente. Place pasta in a colander, and give it a quick rinse with cold water.
Heat Olive oil and Cook garlic, stirring constantly, until the garlic is tender, about 1 minute.
Stir tomatoes, wine, parsley, cayenne and basil into the skillet. Continue cooking, stirring occasionally, until liquid is reduced by half it will take 10-20 minutes. I like to keep it on longer for added flavor.
Add the shrimp to the sauce about the last 5 minutes until shrimp is done. Serve over the pasta. Sprinkle with Parmesan cheese and a little extra fresh basil!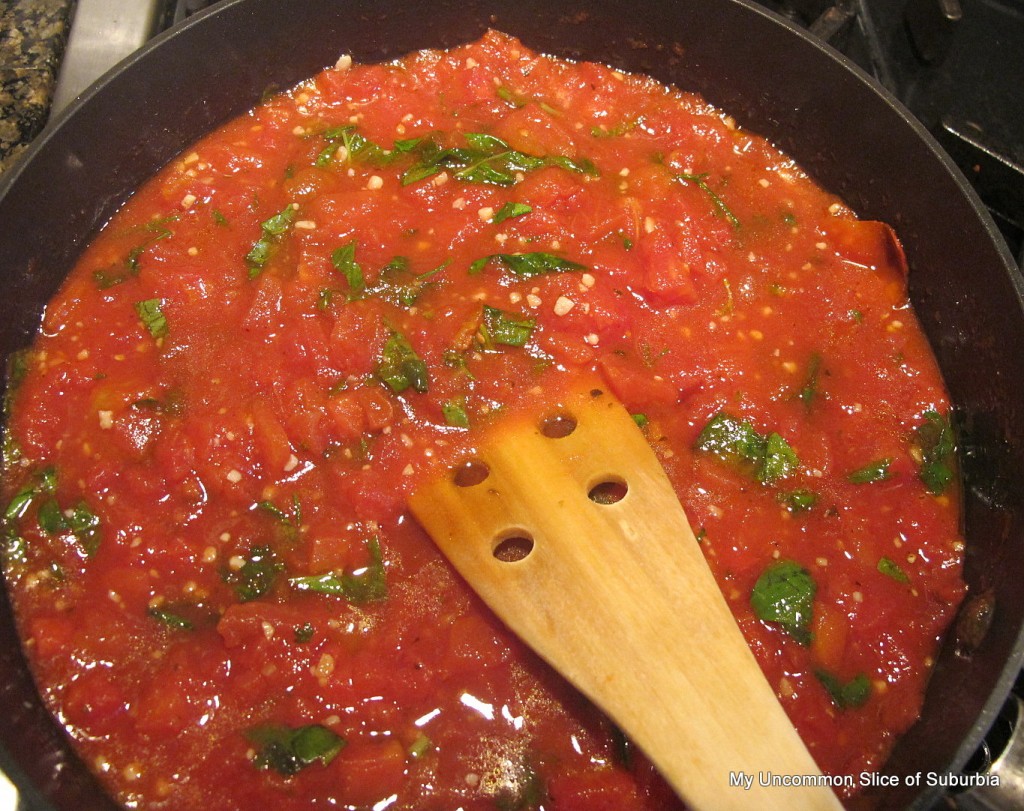 Enjoy