Homemade Pumpkin Bread Recipe
When I am in the baking mood, one of the first recipes the boys beg me for, aside from the peach cobbler, is my Pumpkin Bread. It is moist, delicious, easy to make and has the most amazing aroma!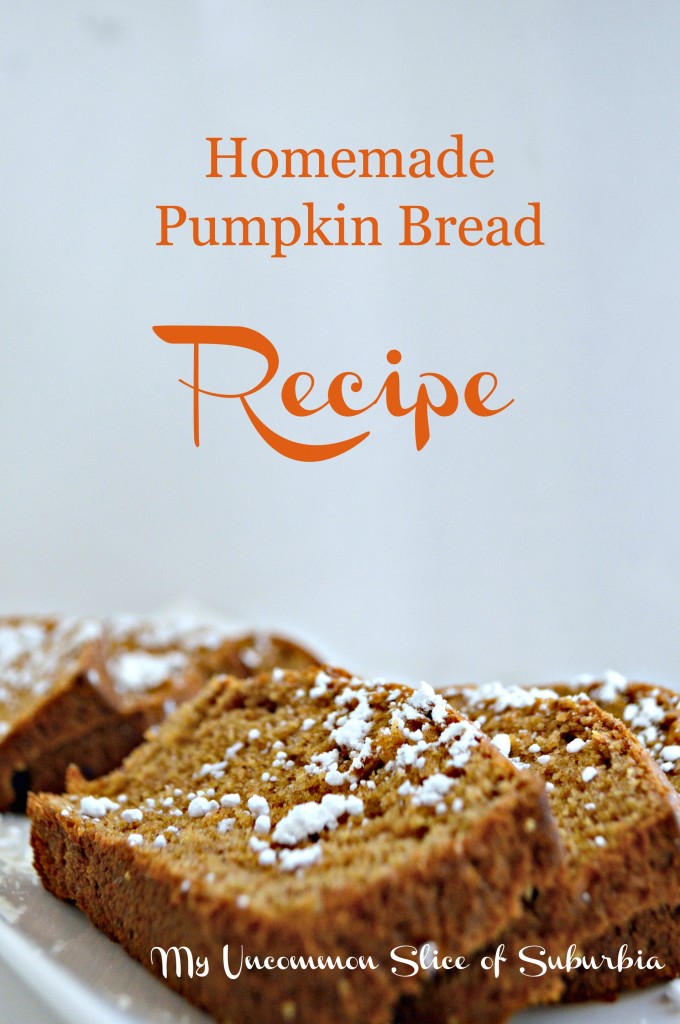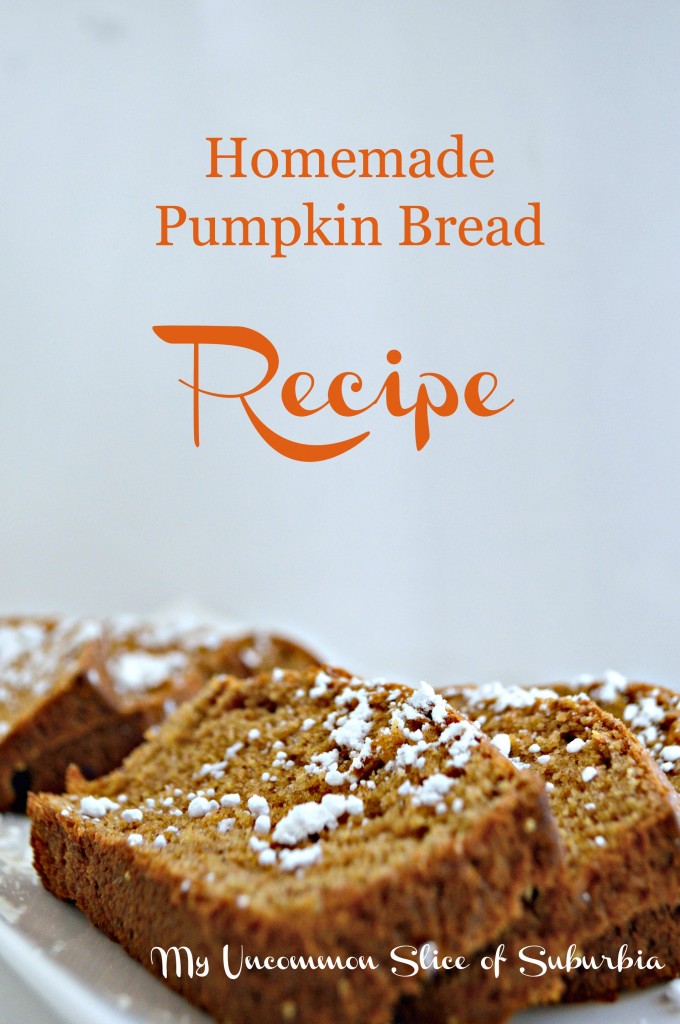 Pumpkin bread recipe
~Ingredients~
1 (15 ounce) can pumpkin puree
4 eggs
1 cup vegetable oil
2/3 cup water
2 cups white sugar
3 1/2 cups all-purpose flour
2 teaspoons baking soda
1/2 teaspoon salt
1 teaspoon ground cinnamon
1 teaspoon ground nutmeg
1/2 teaspoon ground cloves
1/4 teaspoon ground ginger
1/4 teaspoon pumpkin spice
Splash of vanilla
Powdered Sugar (optional for top)
Directions
Preheat oven to 350 degrees and grease three 7×3 inch loaf pans.
In a large bowl, mix together pumpkin puree, eggs, oil, water, vanilla and sugar until well blended. In a separate bowl, whisk together the flour, baking soda, salt, cinnamon, nutmeg, cloves, pumpkin spice and ginger. Stir the dry ingredients into the pumpkin mixture until blended.
Pour into the prepared pans.
Bake for 45 to 50 minutes, you know the loaves are done when a toothpick is inserted and it comes out clean.
Let cool on a drying rack and sprinkle a little powdered sugar on top, YUMMY!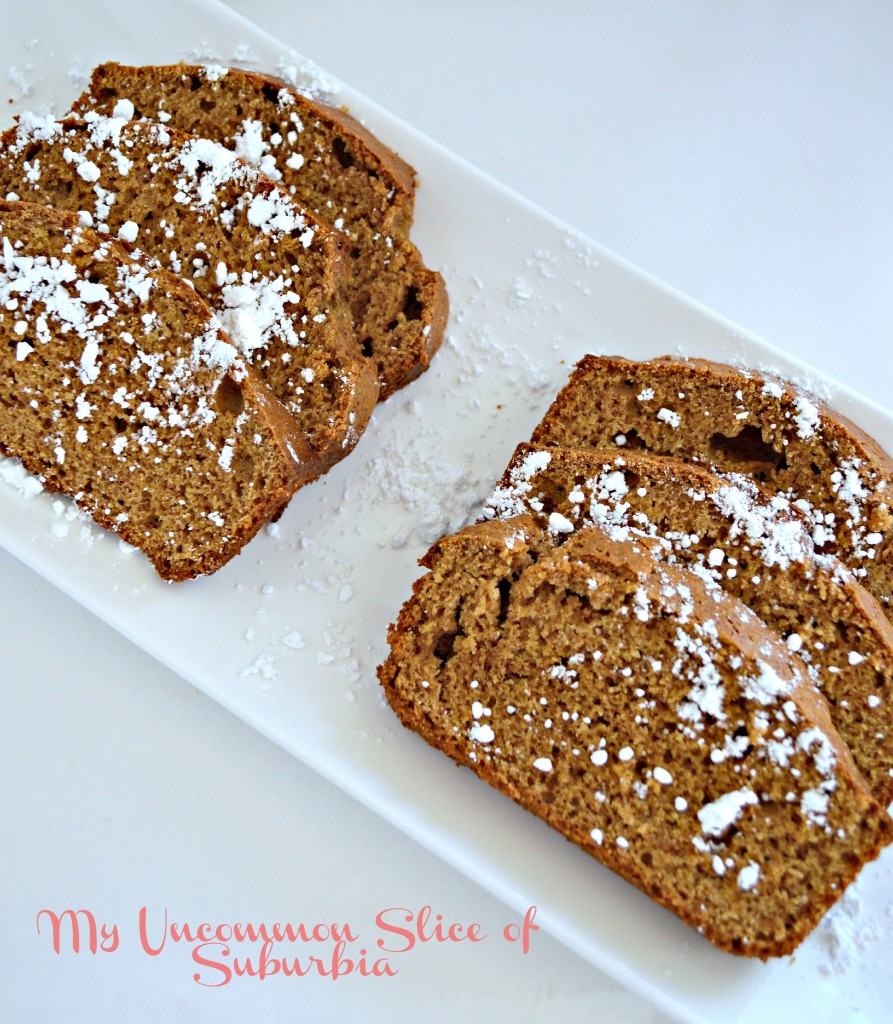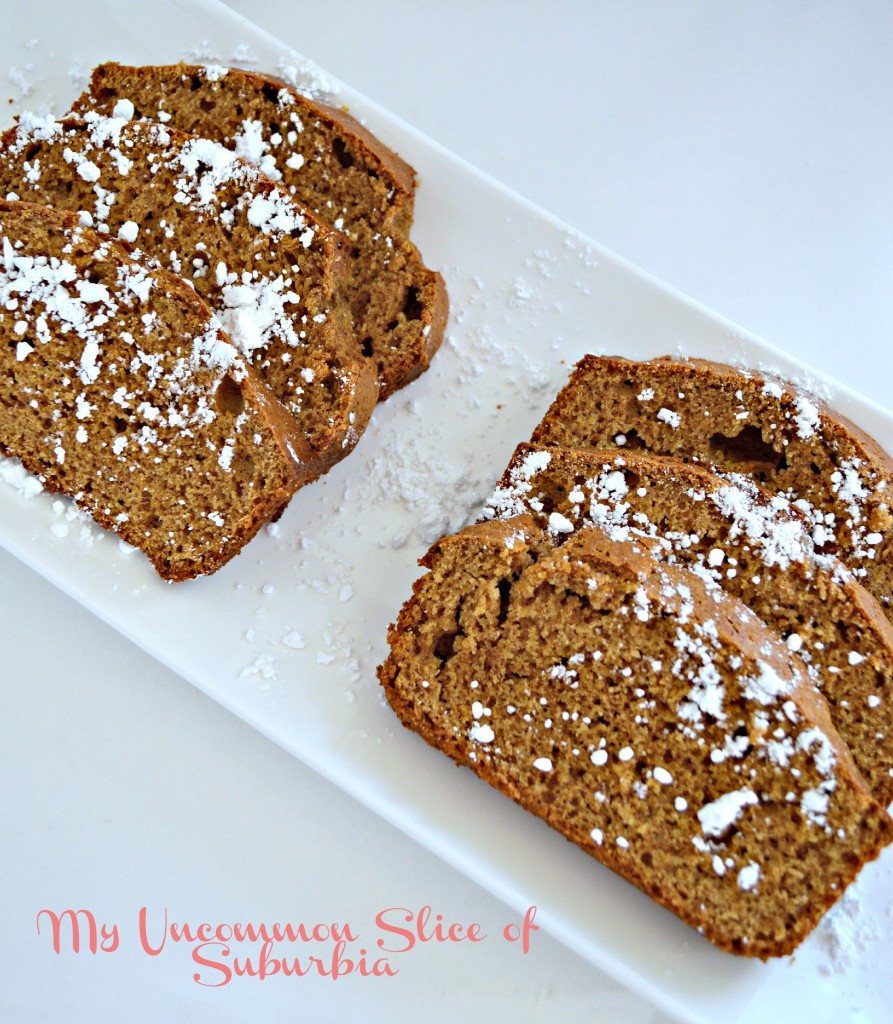 I made this for them yesterday and I will be shocked if there is any left for when Dad get's home from his business trip tomorrow. I may have to set aside a little secret stash for him.
Thanks so much for stopping in today!