Pretty soon we will all be getting busy in the kitchen baking up a storm of delicious holiday treats! Using my mom's gingerbread recipe I made gingerbread whoopie pies for the first time and oh my, they are so delicious!  I know this recipe looks like a lot of work, but rest assured it's pretty straight forward, it just takes a little bit of time.  My oldest and his friend made a batch of these and they were delicious, I was super impressed with their baking skills!
A huge thanks to my friend Maryann from Domestically Speaking  for hosting this cookie blog hop which started on Monday. Every day this week we will be sharing our favorite holiday cookie recipes for you to bake at home. You can find all the recipes at the bottom of this post, make sure to come back tomorrow for the last 3 delicious treats!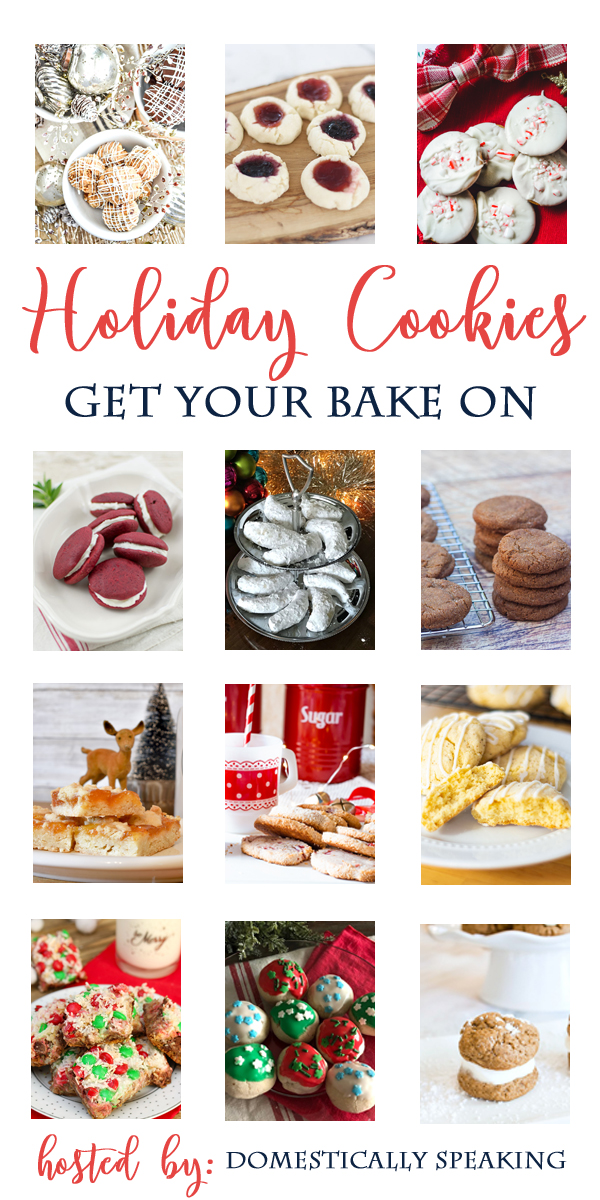 serves about 25 cookies
Ingredients For the gingerbread:
1/4 teaspoon ground cloves
Ingredients For the Cream Cheese Filling
6

 

tablespoons

 

unsalted butter, room temperature

1 1/2

 

cups

 

Powdered sugar

6

 

oz.

 

cream cheese, cut into 6-8 pieces, softened

1/2

 

teaspoon

 

vanilla extract

A squeeze of lemon juice (optional)
Instructions
In a medium mixing bowl, whisk together the flour, spices, baking soda, and salt.

In a separate large bowl, combine the brown sugar, melted butter, molasses, and crystallized ginger. Whisk until combined. Add the egg and buttermilk and continue to whisk until blended.

Add the flour mixture and fold together using a rubber spatula.

Cover the bowl with plastic wrap and refrigerate for 1 hour or overnight.  (if in a hurry I have placed in the freezer for about 20 minutes and it worked out fine)

While the dough is in the refrigerator start making the frosting. Using an electric mixer beat butter and powdered sugar on medium-high speed until fluffy, about 2 minutes. Add cream cheese, a little at a time, and continue to beat until smooth, about 30 seconds. Beat in vanilla extract.

Preheat oven to 350 degrees. Line a baking sheet with parchment paper.  Using a 1 tablespoon cookie scoop, roll the dough into a ball and place 2 inches apart on the baking sheet. Bake until the cookies are puffy, about 11-12 minutes. Don't overbake or they won't be soft.  Let the cookies cool on the baking sheet for 5 minutes before transferring to a wire rack to cool.

Repeat with the remaining dough.

Spoon or pipe 1 tablespoon frosting evenly onto bottoms (flat sides) of 25 cookies. Top with remaining 25 cookies, bottom sides down. Dust with powdered sugar. 

Store cookies in an airtight container in the refrigerator. Bring to room temperature before serving.

These definitely did not last long, the best part, you get 2 cookies in every bite!

 A bit of tangy lemon zest in the filling really brightens the warm spices and molasses and pairs perfectly with a cup of hot tea!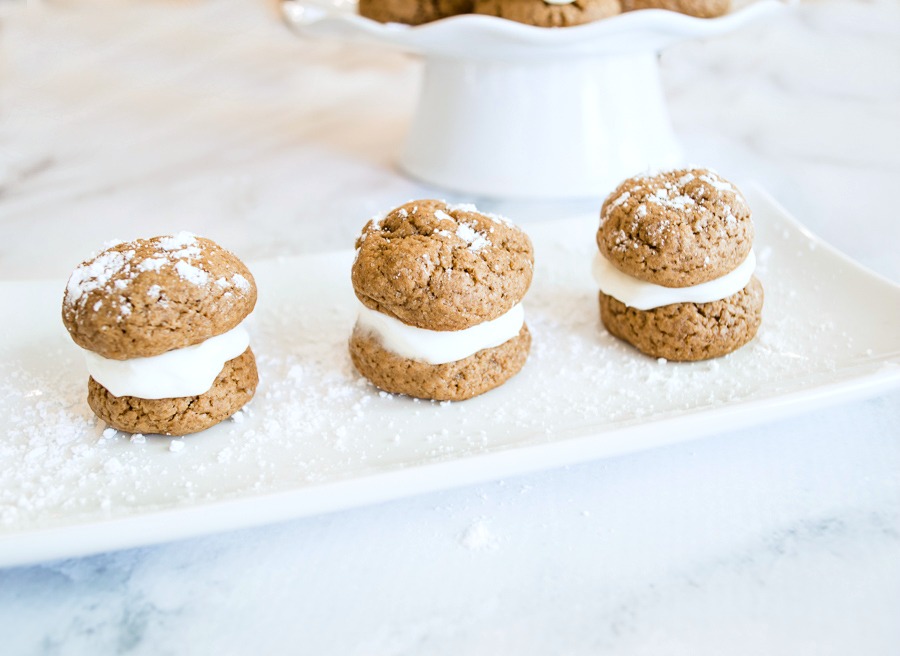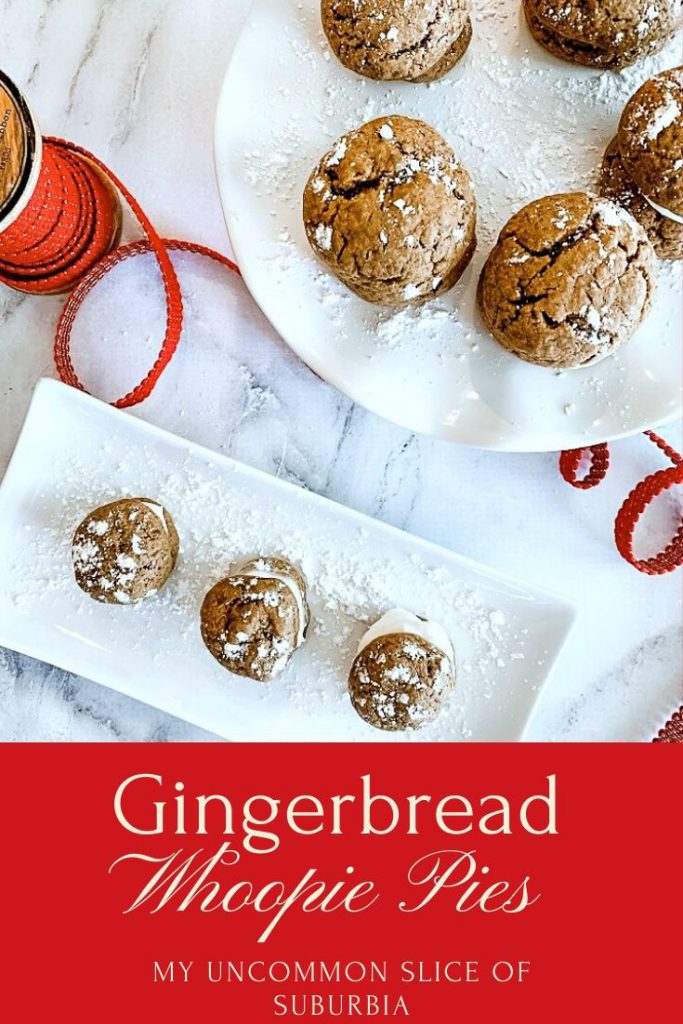 Now, let's check out all the other delicious holiday cookies!
Monday's Cookies
Christmas M&M Peanut Butter Cookie Bars
Santa's Whiskers Christmas Cookies
Tuesday's Cookies
4 Ingredient Peanut Butter Cookie
Wednesday's Cookies
Easy No Bake Peppermint Gingersnap Cookies
Easy Spritz Cookies (not pictured)
Thursday's Cookies
Christmas Surprise Cookie Recipe
White Chocolate Cranberry Cookies
Friday's Cookies
For more of my past dessert recipes you can find them below, thank you so much for stopping in today!