Best Shrimp Scampi Recipe
I'm a traditionalist when it comes to Scampi, a little olive oil, lemon juice and garlic, however, sometimes you just have to splurge a little. Granted this dish is loaded with those unwanted calories, but the kids love it so it's worth the added effort every now and then.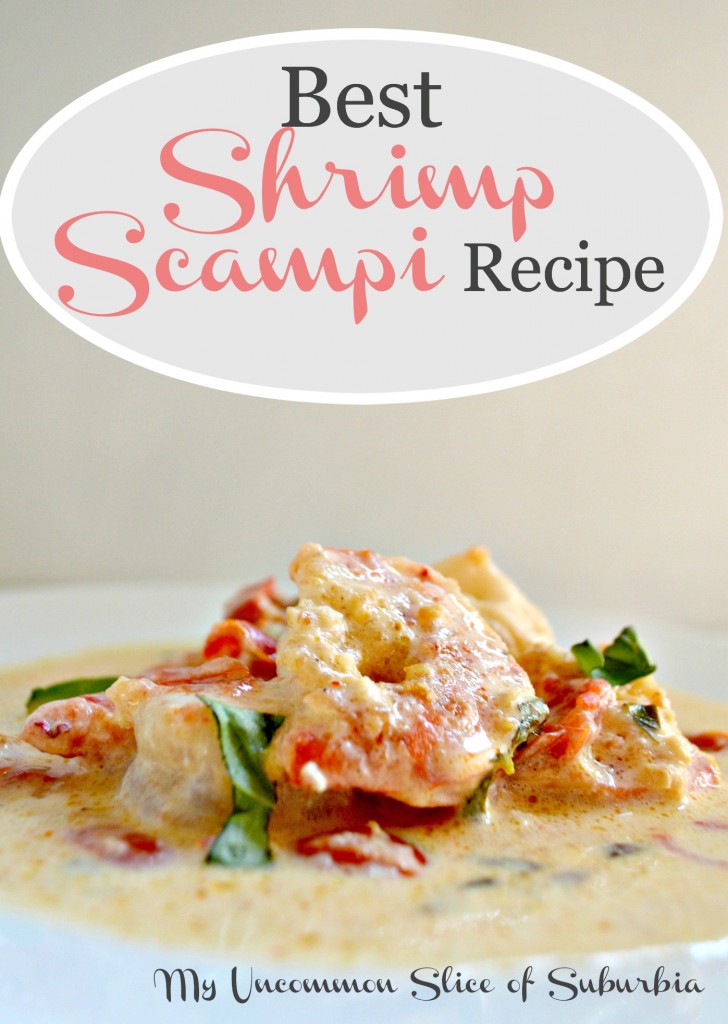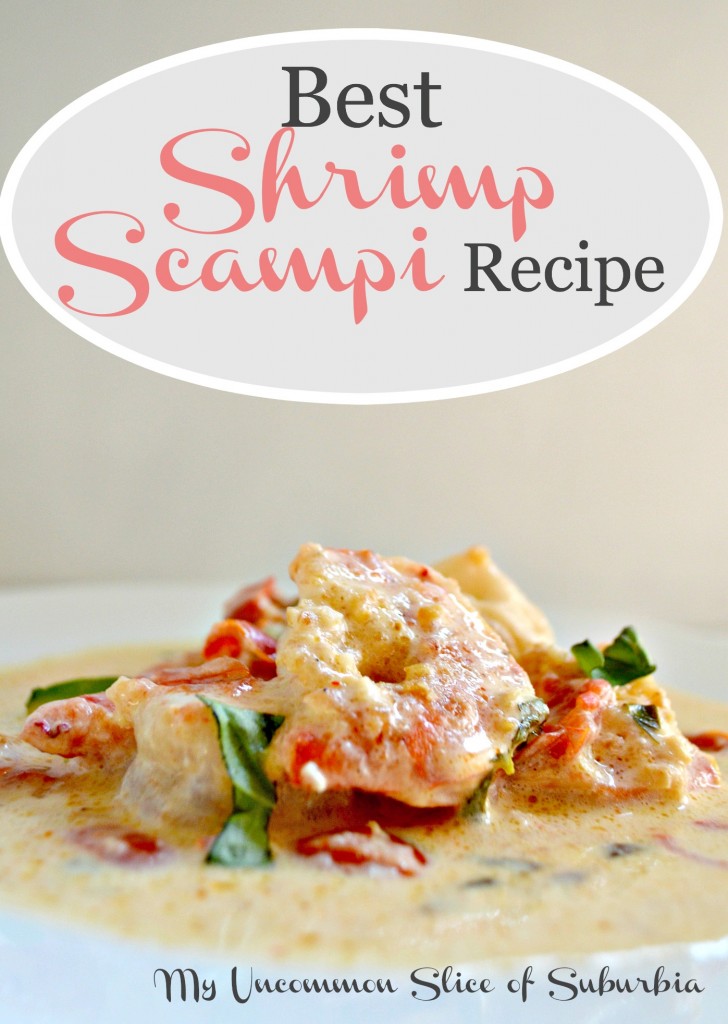 INGREDIENTS:
1 lb Extra-large Shrimp, peeled and deveined
1 cup Milk
½ cup All-purpose Flour
¼ tsp Seasoned Salt
½ tsp Pepper
¼ tsp Cayenne
2-6 Tbsp Extra Virgin Olive Oil
1 Large Tomato, diced
8 Whole Garlic Cloves minced
1/2 cup Heavy Cream
1 cup White Wine I used Chardonnay but Sauvignon Blanc would work as well.
½ Large Lemon, juiced
¼ Fresh Basil, shredded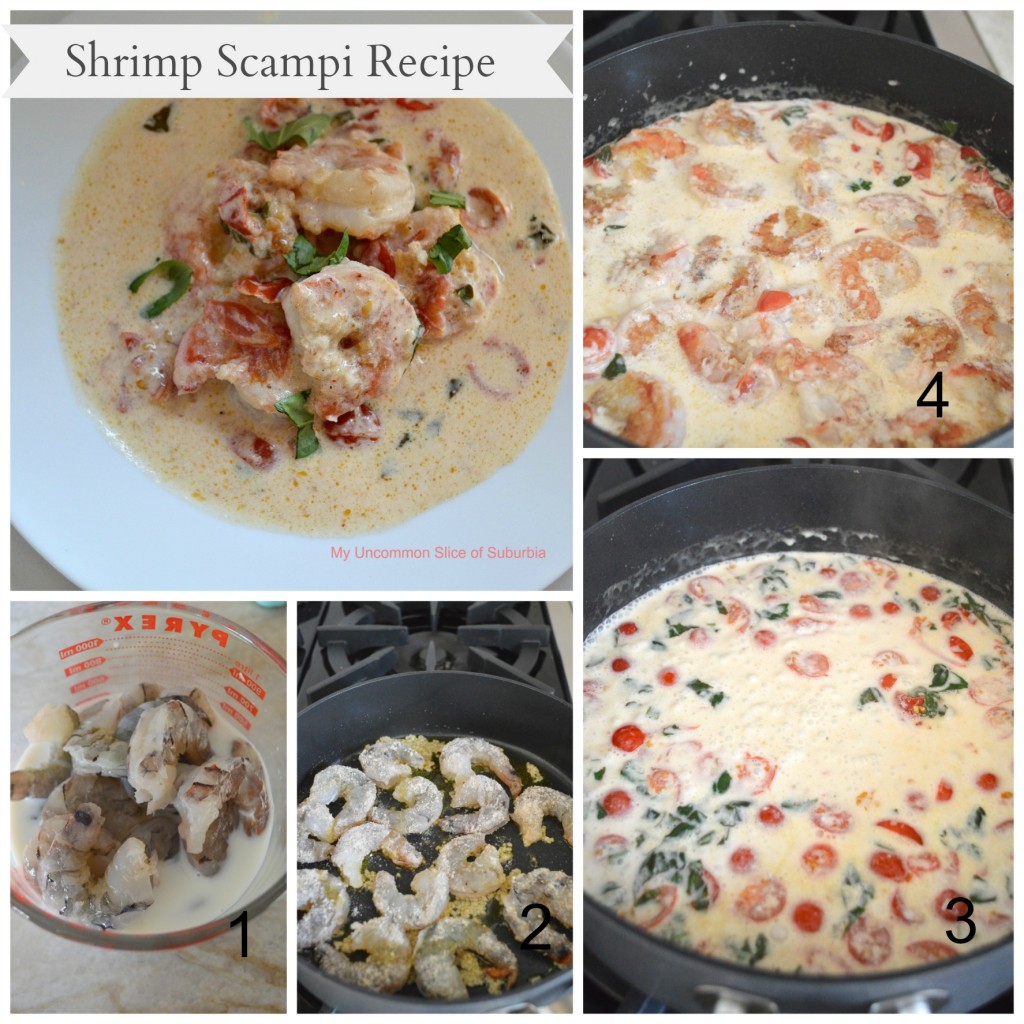 DIRECTIONS:
1-Soak shrimp in milk for 15 minutes.
2-Heat 2 Tbsp. olive oil in a large saucepan over medium-high heat. Combine flour, salt, pepper and cayenne pepper in a medium bowl. I very Lightly coat the shrimp however you could dredge the shrimp if you like a more battered shrimp, personal preference. Fry shrimp, along with minced garlic in oil until shrimp are golden brown, about 2 minutes per side. Remove cooked shrimp and set aside.
3-Leave garlic in a pan, stirring frequently. Add wine and lemon juice to the pan and bring to a boil. Add cream and bring back to a boil, lower heat and reduce by half. Add basil and tomato and cook for about 5 minutes.
4-Add shrimp to the sauce and serve with a slice of French bread. The scampi is also delicious over a bed of pasta.
~Enjoy~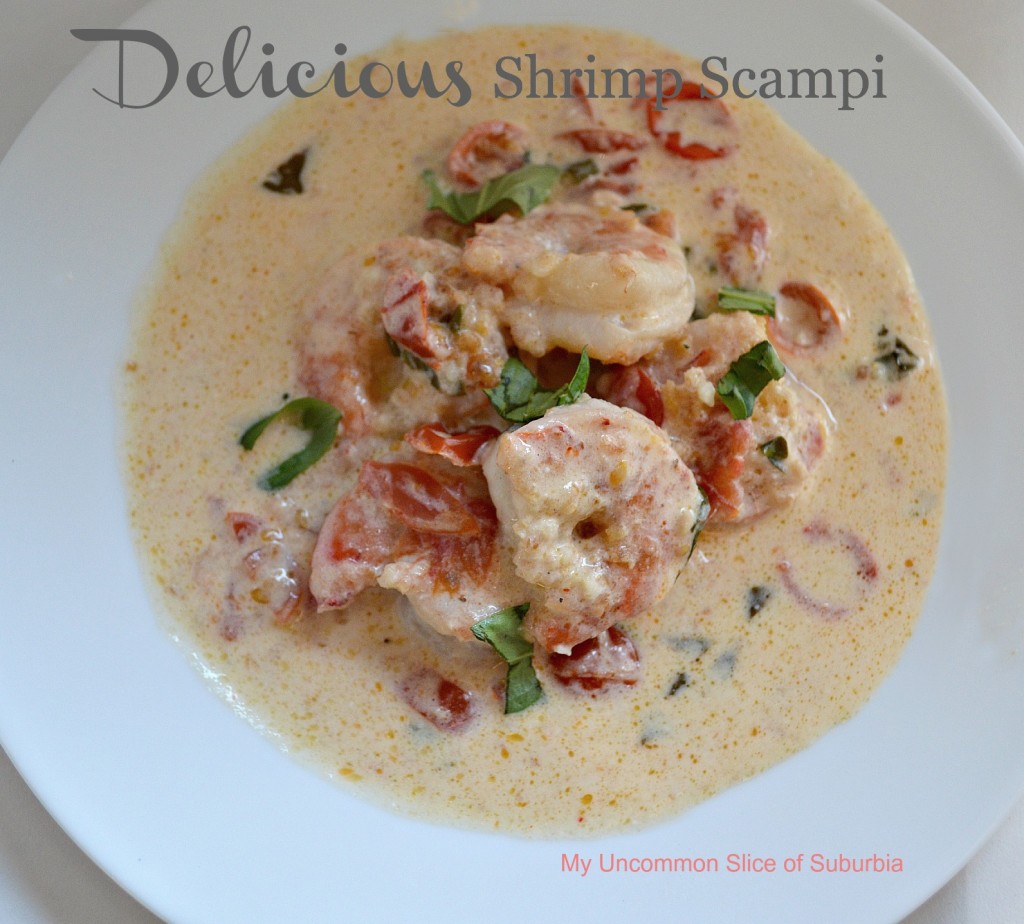 Thanks for stopping in today!