Put away that boxed pancake mix and make your own! With a few simple ingredients, these homemade Pancakes come together in minutes and keep for up to a month! You will be eating the most delicious and fluffy pancakes piled high with fresh fruit, melted butter, and maple syrup that the whole family will love. Trust me, Making pancakes from scratch is so unbelievably easy.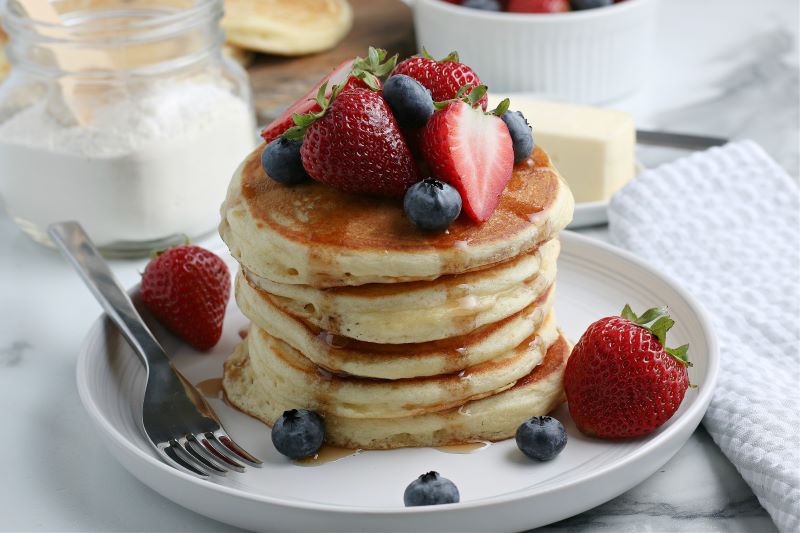 When the boys were little we used to go out to breakfast on the weekends, we could get three meals and split it among the five of us. Nowadays, the boys are full-grown adults and that bill would cost well over $100, kind of crazy. We still love going to Pipes, if you are ever in San Diego check out the little surf joint in Cardiff, best breakfast ever and reasonably priced. On a rare occasion when everyone is home on a weekend morning, Ray wips up his homemade creapes or I make this homemade pancake recipe or breakfast buritos, yummy!
Preparing all of your own foods is the single easiest way to know what it is you are actually ingesting, without all of the added sugar. With the cost of everything going up, it's also a great way to save a little bit of money by ditching the premade and making everything from scratch.
How to get the fluffiest pancakes
Use fresh ingredients
 – Old ingredients can make your pancakes fall flat, especially baking powder.
Time saver tip:
Mix all the dry ingredients together and Place in a sealed container (a mason jar works great for this) and keep in a dry cool place.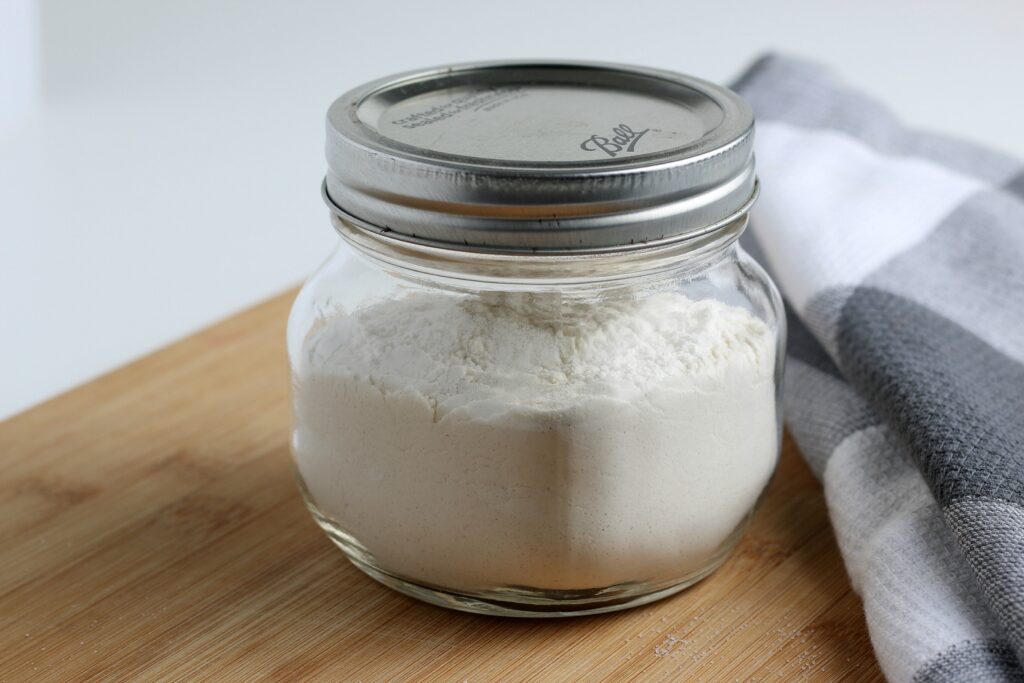 There are so many pancake recipe variations
Chocolate chips
Spices: This is the perfect base to add spices. When you add your mix to the wet ingredients add in cinnamon, homemade vanilla extract, whatever your heart desires.
Mix ins: To your wet mix, add in mashed bananas, blueberries, chocolate chips, chia seeds, Flax, etc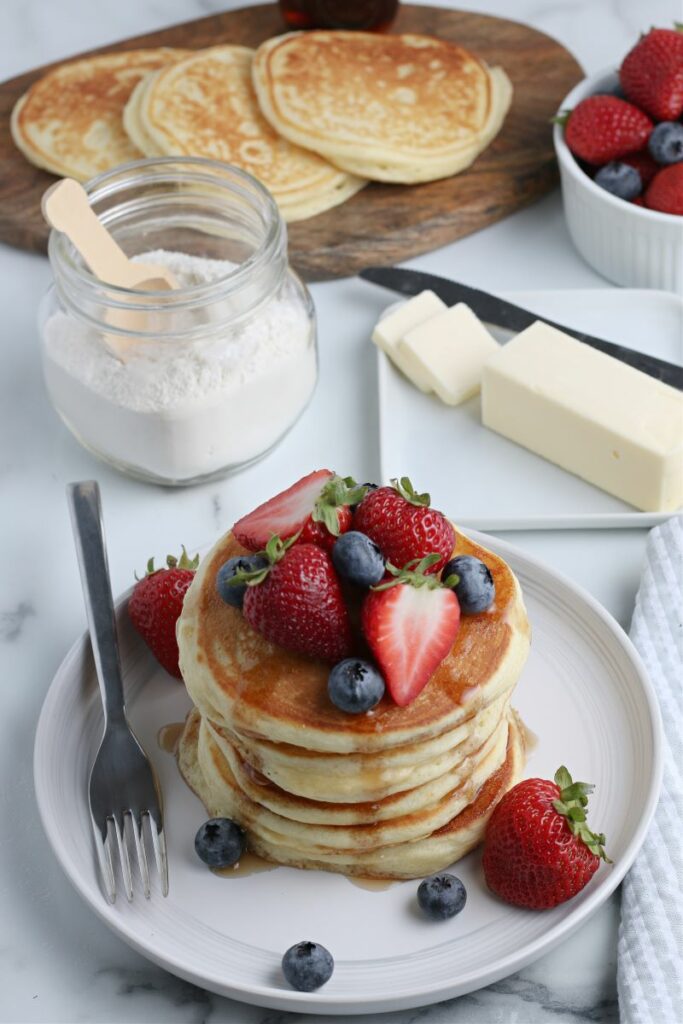 There really isn't anything better on Saturday mornings then a homemade hot breakfast with a cup of orange juice and a cup of hot coffee.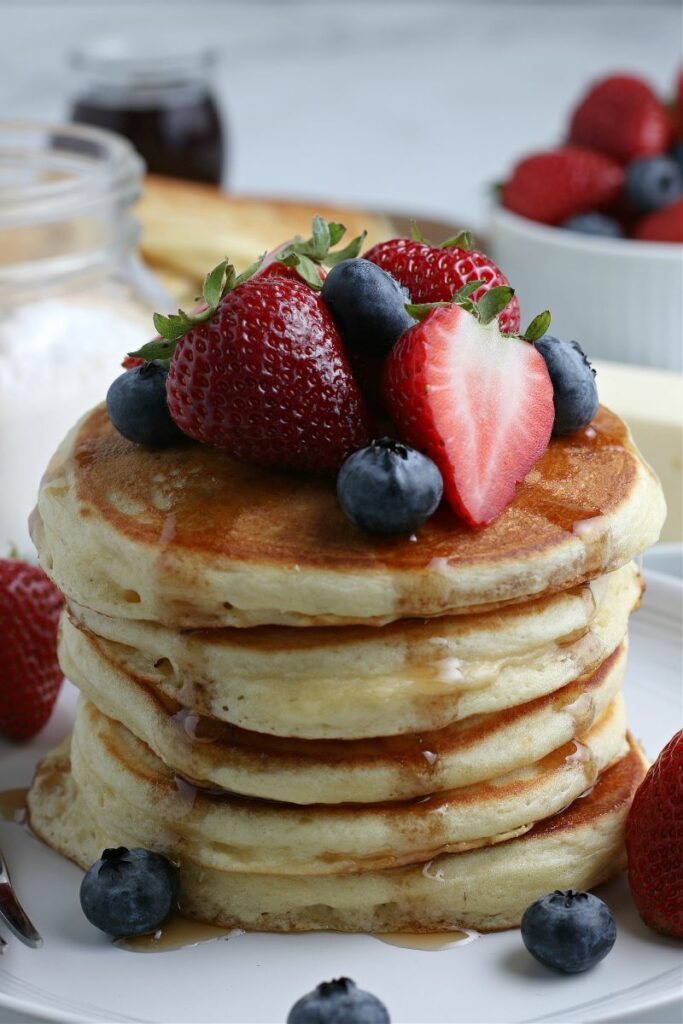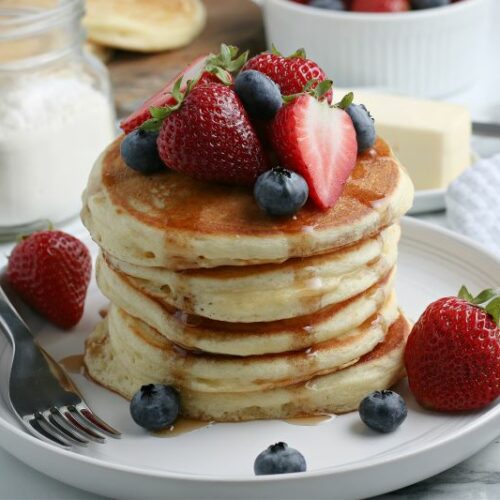 Homemade Pancake Mix
Ingredients
Dry Mix Ingreadients
1

Cup

All-purpose flour

1

Tbs

Granulated sugar

3

Tsp

Baking powder

1/2

Tsp

Salt
Wet Ingredients
1

Large

1 large egg

3/4

Cup

Regular milk or buttermilk

2

Tbs

Vegetable or canola oil
Instructions
Pancake Mix
In a medium-sized mixing bowl, combine all DRY ingredients until well combined. Store in an airtight container or jar with a lid if using at a later time.
To make Pancakes
Add dry ingredients to a large bowl. Add wet ingredients and whisk until well combined.

Heat the electric griddle or a large skillet and spray it with cooking spray.

Scoop pancake batter onto hot griddle set at medium heat and cook 4-5 minutes or until golden brown. Flip and cook on the other side for 2-3 minutes or until golden brown.

Serve immediately with your favorite toppings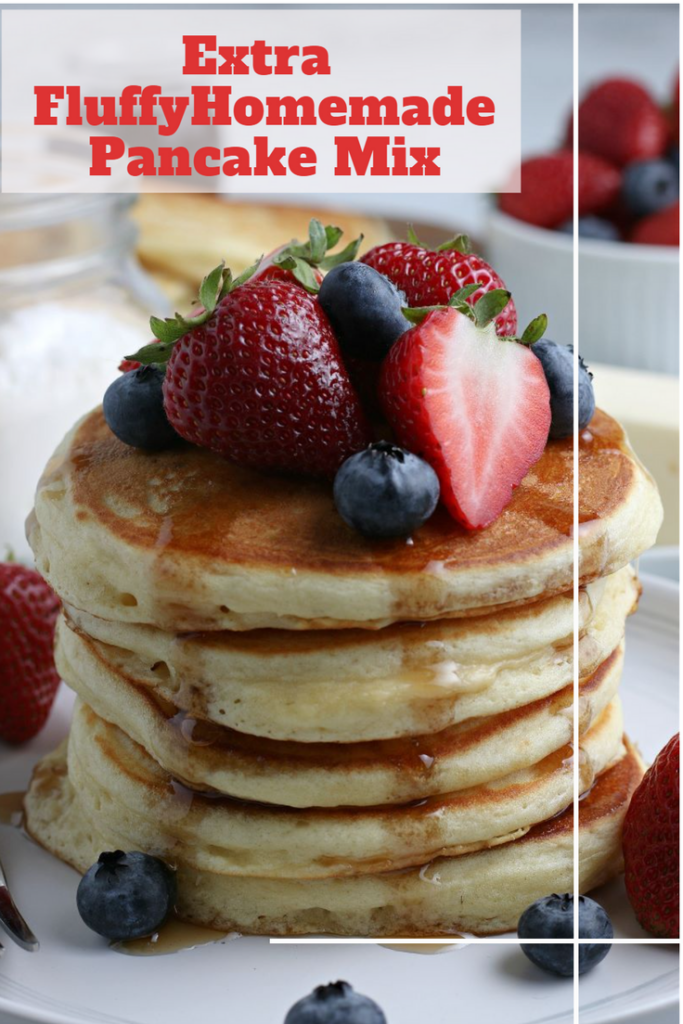 Let me know if you give this recipe a try! Thank you so much for stopping by today, enjoy the rest of your week!