Matcha Smoothie Bowl Recipe
This refreshing Matcha Smoothie Bowl is packed with vitamins, minerals and antioxidants for a satisfying and healthy kick start to the day.  Our kids are hooked on the Acai bowls and when I introduced them to the Matcha, they quickly had a love for these as well.
If you aren't familiar with Matcha, it is a special form of green tea that comes in a powder.  It is loaded with immune-boosting antioxidants which enhances mood, helps detoxify the body and calms the mind! I love that!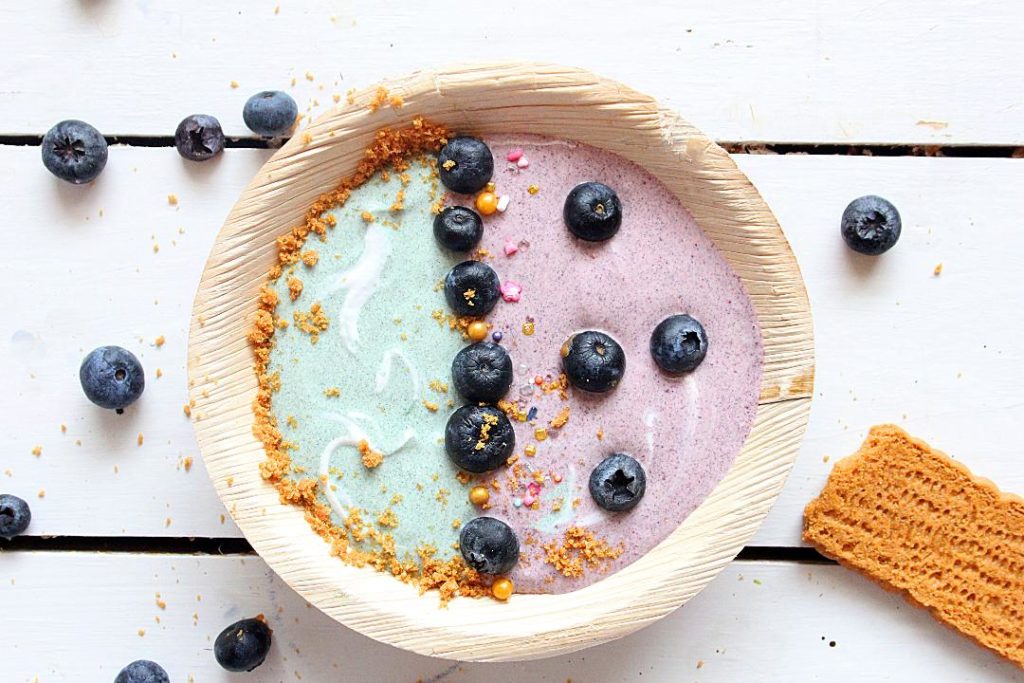 Ingredients:
3/4 cup unsweetened coconut milk of choice, plus more as needed to allow for blending
1 small frozen banana (100 g) (great source of potassium, fiber, folate, magnesium and ups the sweetness and creaminess)
1/2 cup frozen mango chunks (70 g)
1/2 cup chopped zucchini, fresh or frozen (75 g) (I clean and chop my zucchini a few days in advance, cut into coins and freeze. It gives your smoothie more texture when blending.)
handful of fresh spinach (30 g)
1/2 c frozen blueberries
1 serving coconut vanilla collagen powder (30 g)
2 tsp Matcha Powder
Mix everything together in the blender except for the matcha and blueberries. Pour half of the mixture out of the blender and add blueberries to the mixture. Pour into cup or bowl. Add the remaining smoothie mixture back into the blender and add the matcha powder. I normally try to add them side by side in a bowl, swirl in a little coconut milk, and sprinkle berries or granola on top.
        Once all of your toppings are displayed on top, it is time to grab a spoon and dig in to reap the benefits of this energizing smoothie bowl.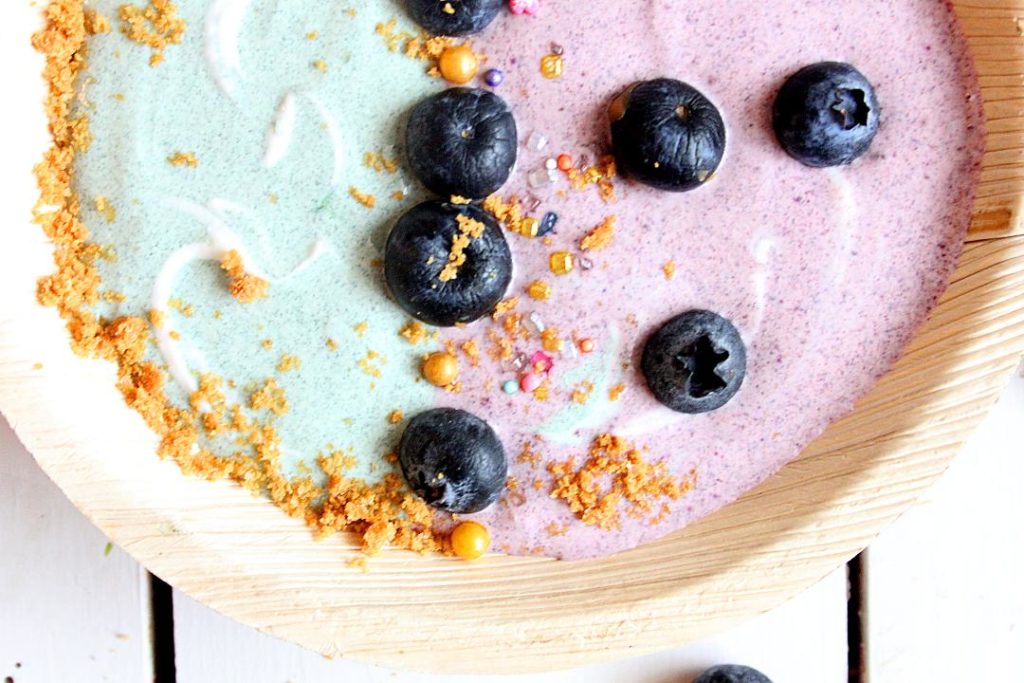 When it comes to smoothie bowls, I usually add anything that I have on hand, you can get creative and add your favorite toppings.  Strawberries, bananas, pomegranate seeds, Boysenberries are just a few ideas but really you can't go wrong!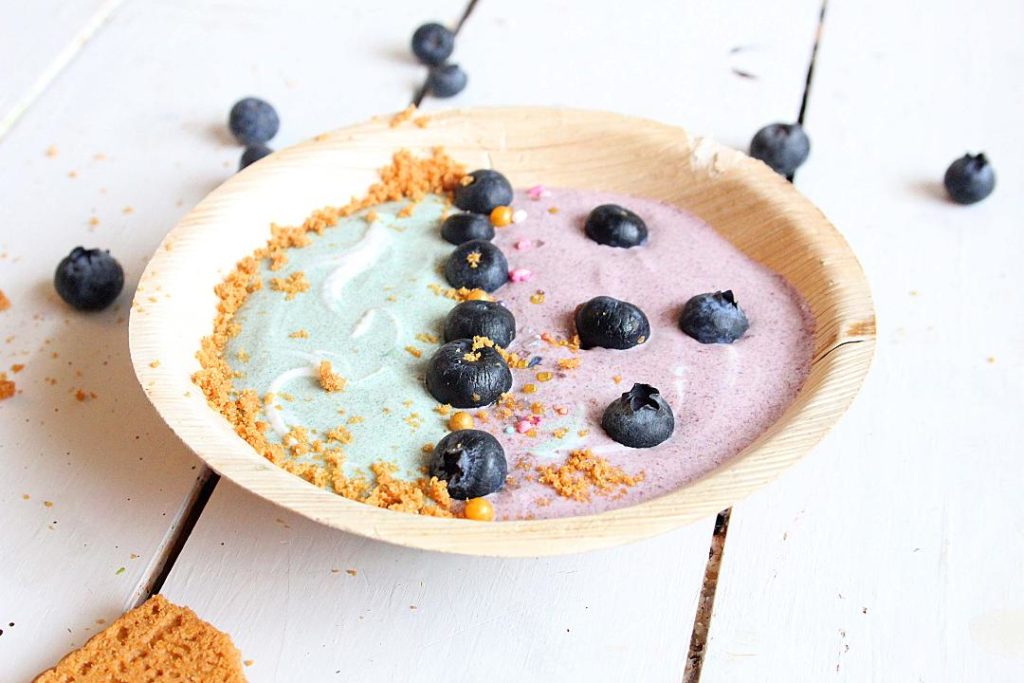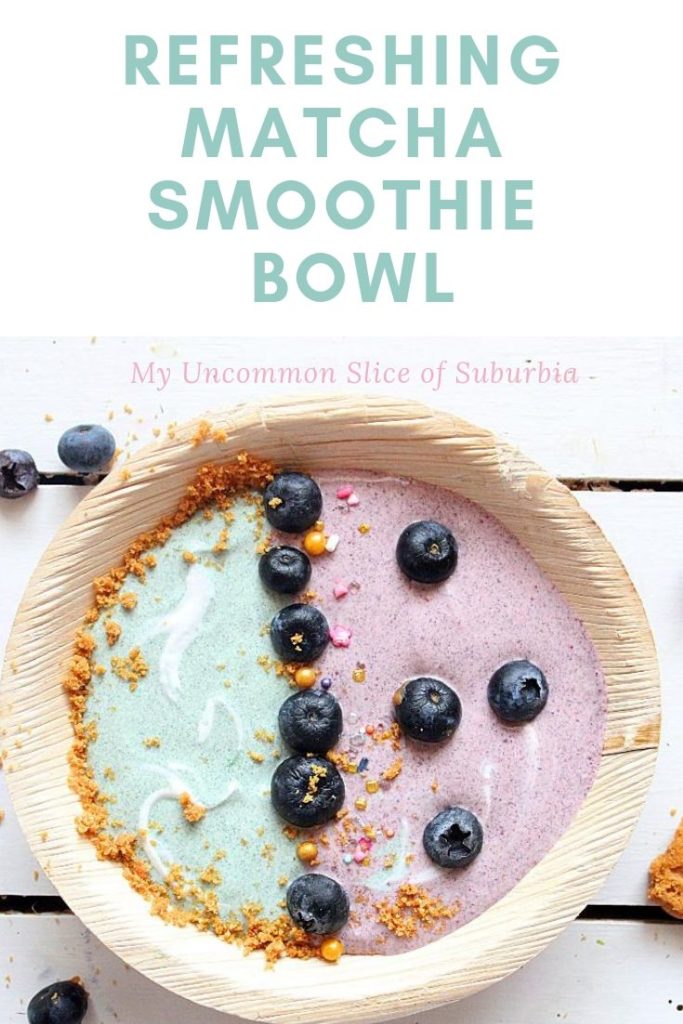 A few more benefits from Matcha:
Is packed with antioxidants
Boosts metabolism and burns calories

Detoxifies effectively and naturally

Calms the mind and relaxes the body

Is rich in fiber, chlorophyll and vitamins

Enhances mood and aids in concentration

Provides vitamin C, selenium, chromium, zinc and magnesium

Lowers cholesterol and blood sugar
Hope you will give it a try, it's an easy and simple way to add powerful health benefits to your everyday diet.