Homemade All Natural Kitchen Cleaner
Hi friends, I am super excited to share my homemade all natural kitchen cleaner with you today!
I'll admit, I like a clean kitchen!  Since the surfaces come into contact with the food we eat, I feel better knowing the food that is going into our families mouth is not contaminated.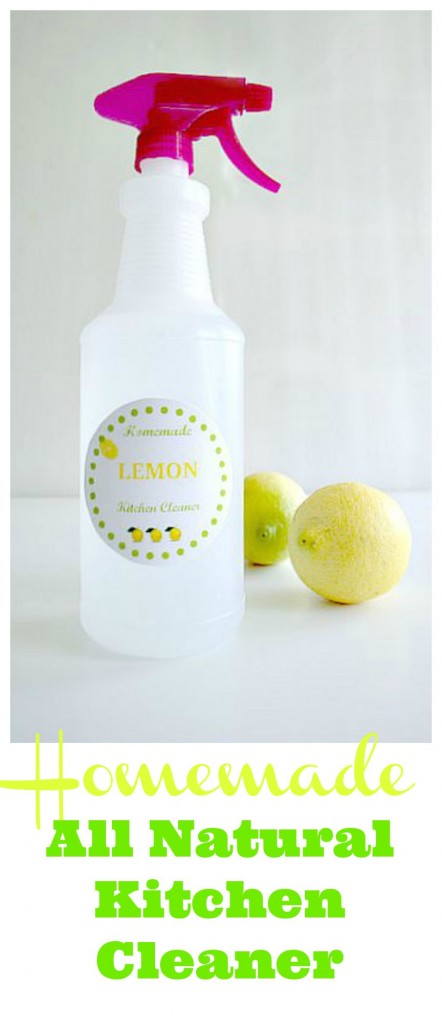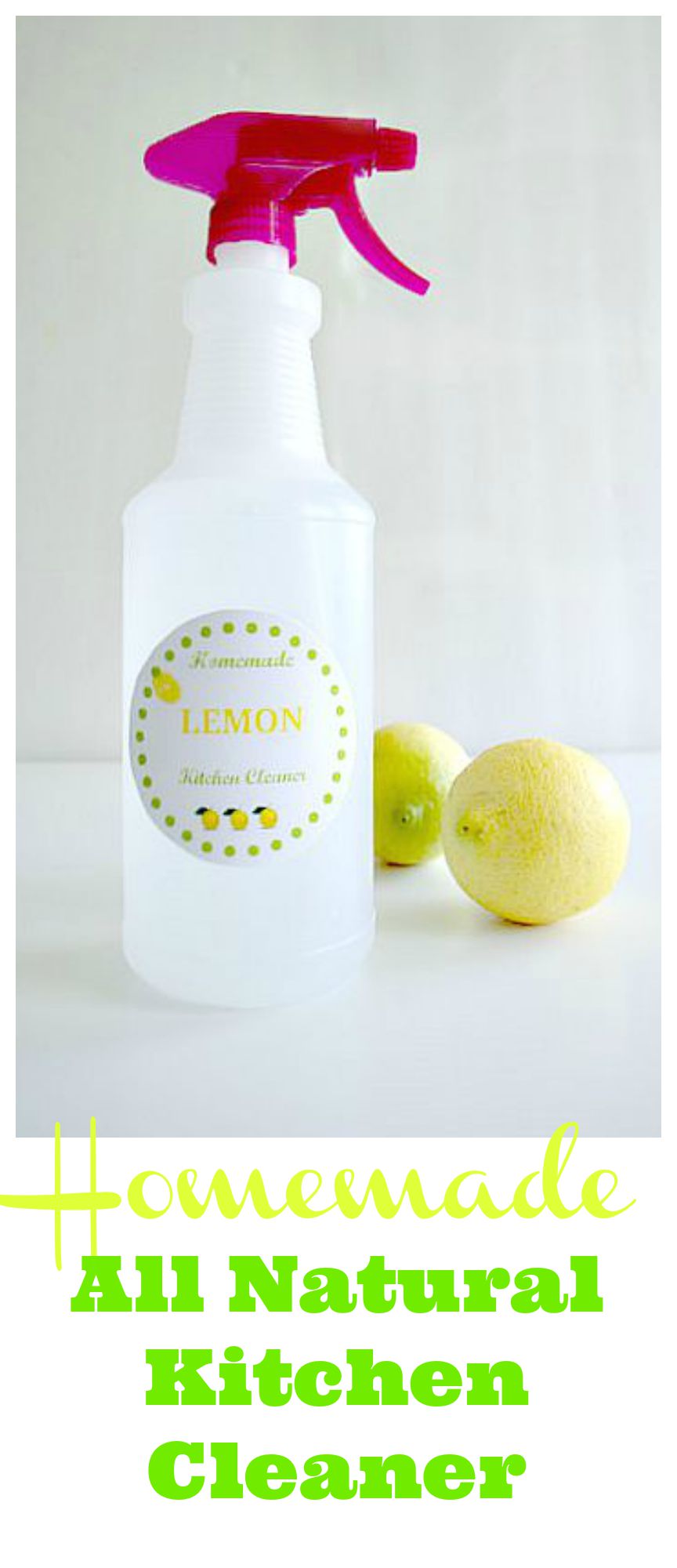 Non-toxic cleaning can be very gratifying, knowing that your family's health is protected and you don't come into contact with harmful chemicals. Vinegar is a great germ killer and can cut through grease, which is perfect for the kitchen.
Ingredients:
1 part vinegar
1 part water
About 15-25 drops of lemon essential oils per cup of solution. You could also use the juice from half of a lemon and drop the rind in as well.
Directions:
Combine the ingredients into a spray bottle, if the vinegar smell is too strong, simply add a few more drops of oil. Shake before using and spray on surface to be cleaned.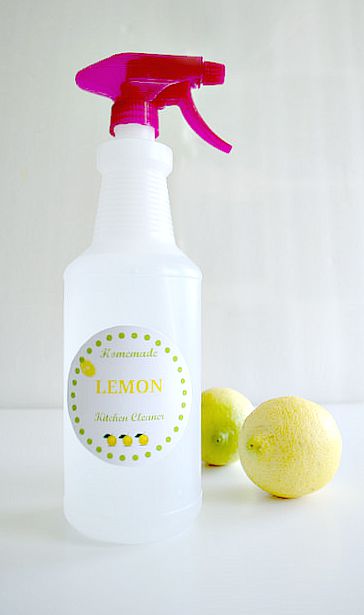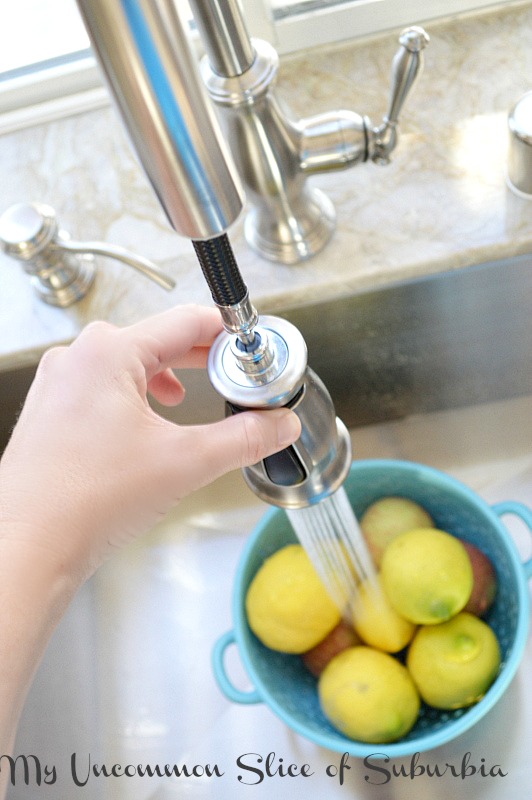 Lucky you, I have 2 free printables you can print at home.  You can download them here and here.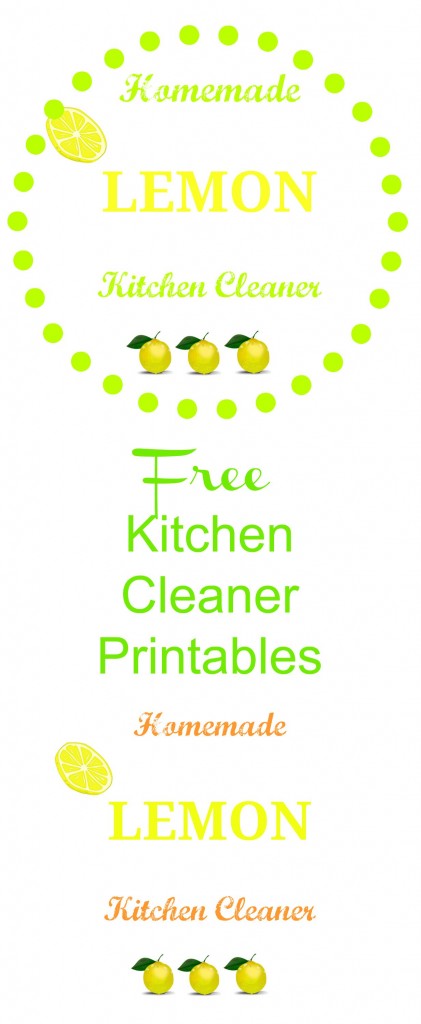 **Make sure you test a spot on your counter as vinegar could damage certain surfaces.  I have used it on dark granite and light quartzite with no problem but please use discretion when using.
Stop by and see more of my cleaning tips here. Thanks so much for stopping in today, have a great rest of your week!