I'm sharing some of my favorite green cleaning recipe's that I have used over the years that do the trick. Non-toxic cleaning can be very gratifying, knowing that your family's health is protected.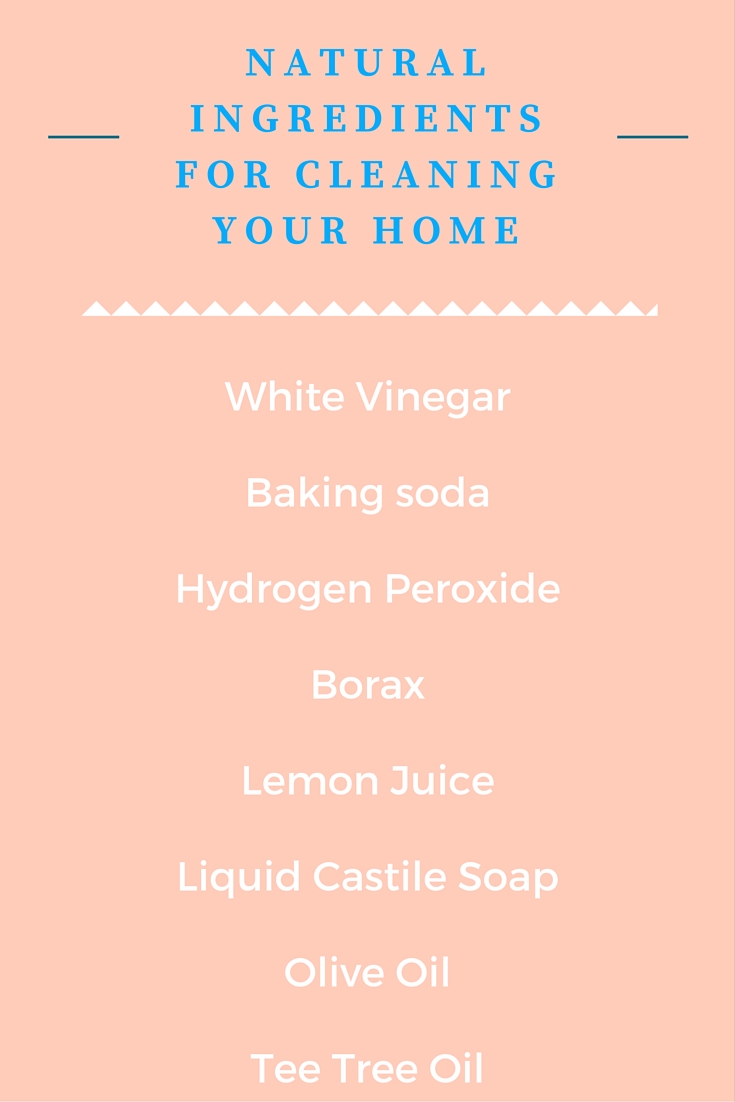 Stock your cupboards with the following products and you can clean just about anything in your home. At first it can be a little pricey when buying the oils but once your stocked up your cost is almost nothing. I buy my vinegar, baking soda and peroxide along with my spray bottles at the 99 cent store!
White Vinegar
Baking soda
Hydrogen peroxide
Borax
Lemon Juice
All purpose cleaner like liquid castile soap
Olive Oil
Essential Oils (tea tree, geranium and lavender)

All Purpose Spray:
2 cups water
1/2 cup distilled white vinegar (non-toxic bleach, antibacterial agent)
3/4 cup hydrogen peroxide (3%)
1 tsp Pure castile soap (or any natural soap)
20 drops tea tree oil (cuts grease, kills germs and bacteria)
20 drops of your favorite essential oil (I use lemon in the kitchen and Jasmine in the bathrooms)
This is great on ceramic tile, wood, marble and granite, toilets, doorknobs, everything! It cuts grease, germs and grime and smells really good!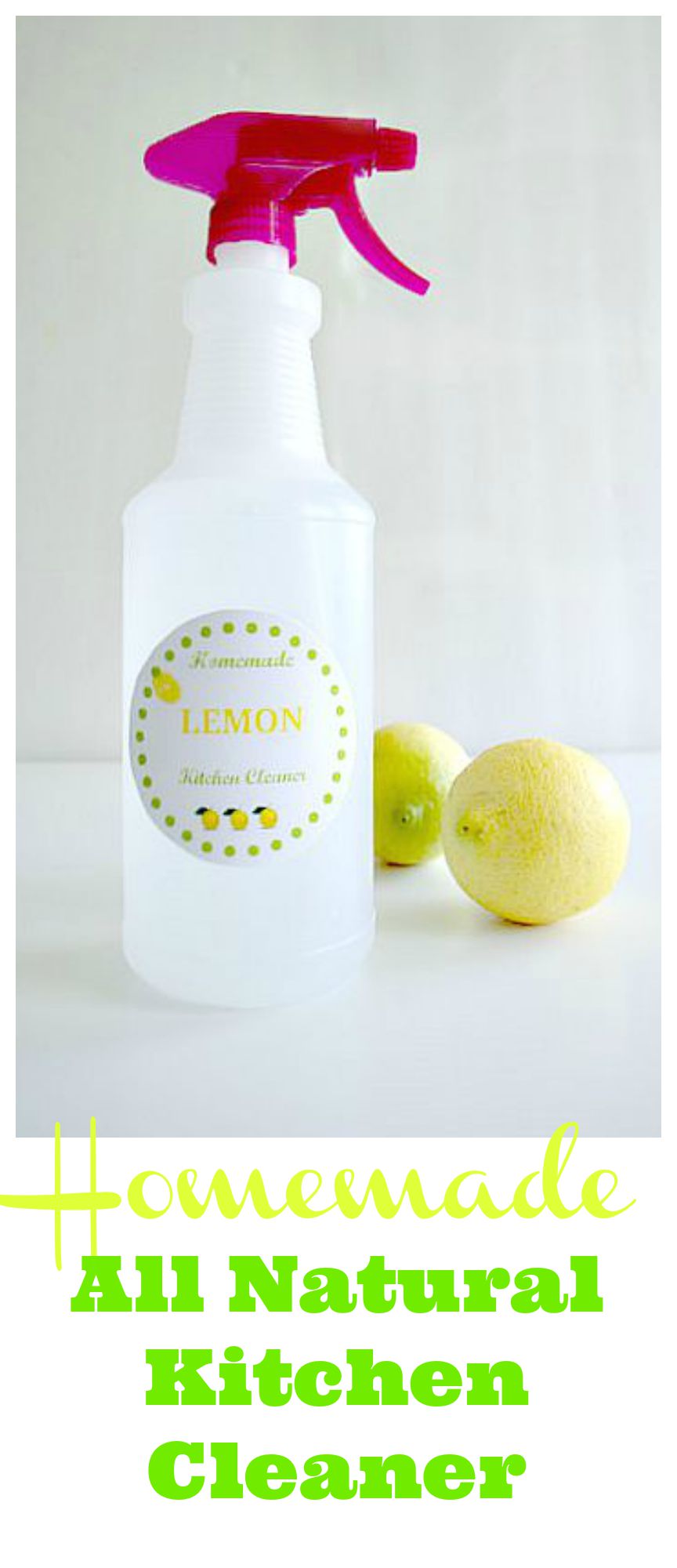 Here is a more simple recipe for Lemon Kitchen Cleaner
1 part vinegar
1 part water
About 15-25 drops of lemon essential oils per cup of solution. You could also use the juice from half of a lemon and drop the rind in as well.
All Purpose scrub:
I spray the toilets and bathtubs with vinegar and sprinkle baking soda, let it sit and scrub away, works wonders!
Window cleaner:
3 tablespoons vinegar and 2 cups water
FURNITURE POLISH
1/2 teaspoon olive oil
1/4 cup vinegar or fresh lemon juice
Mix the ingredients in a glass jar. Dab a soft rag into the solution and wipe onto wood surfaces.
Stinky towels:
Put some vinegar where the bleach goes in your machine, your towels won't stink anymore! Promise! I have also thrown baking soda in with the towels during a hot water cycle, they come out smelling fresh every time.
Whiten your whites:
Add some hydrogen peroxide into your load (this also works to take out blood)
Clean Stainless Steel:
White Distilled Vinegar and baby oil click here for the directions.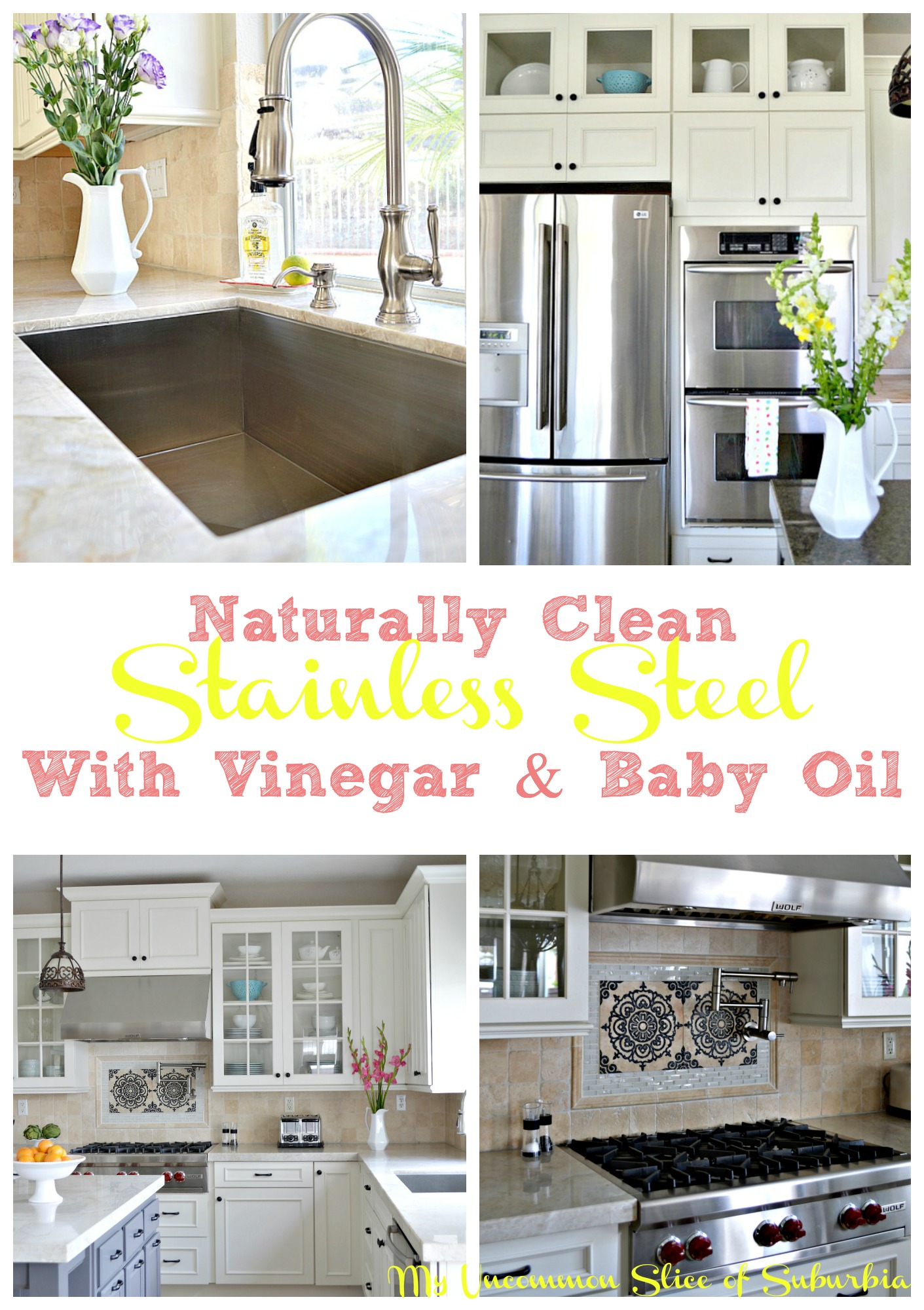 Hope I've inspired you to try at least one homemade cleaner, I promise, you won't be disappointed!