Kitchen Sink Organization
Today is all about  organization under the kitchen sink on a huge budget.  Organization does not have to be difficult, nor does it have to be expensive, thanks to the dollar store for making it possible. (or the 99 cent store, dollar tree, too many to keep track)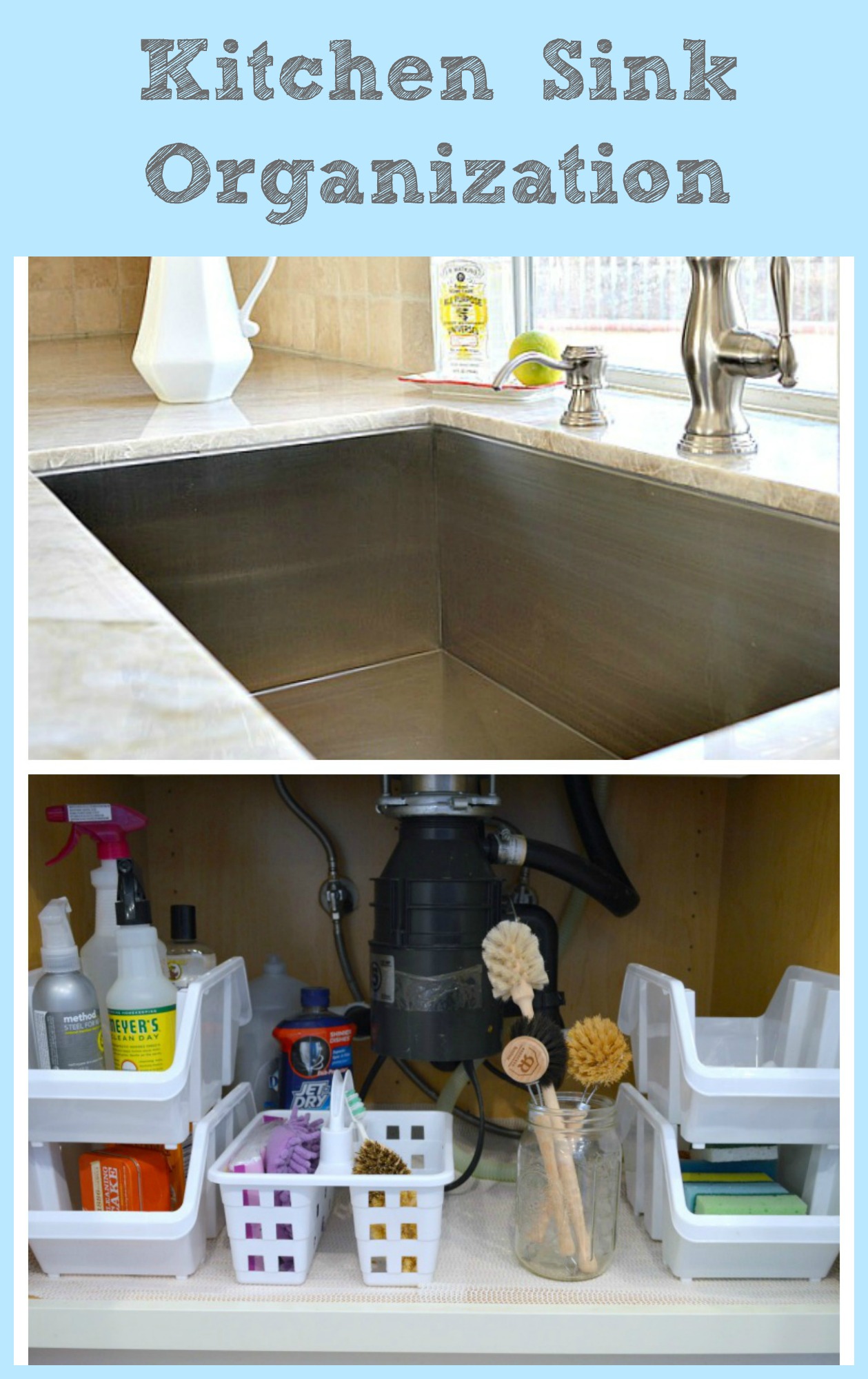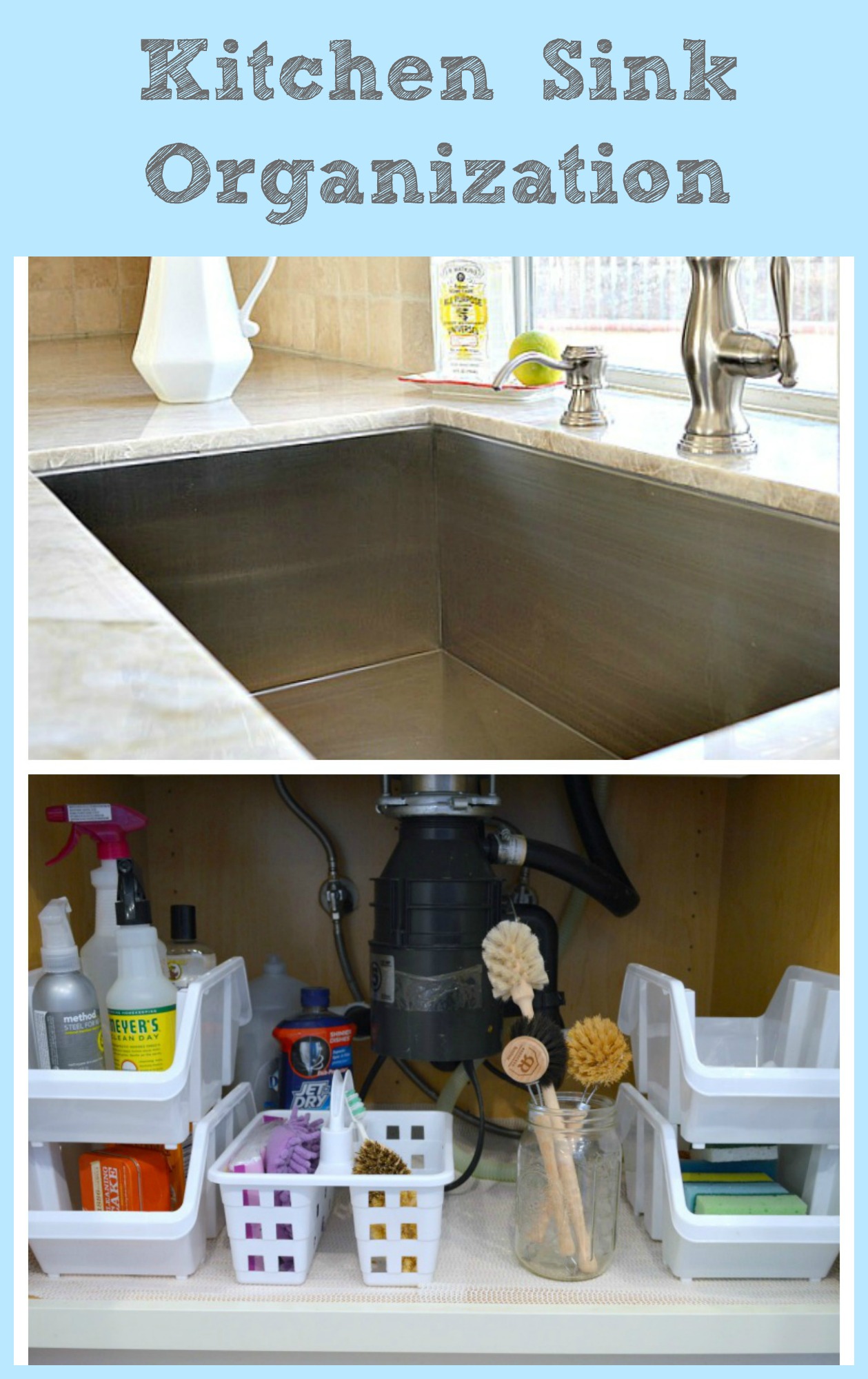 I store only items that will be used in the kitchen, I do this for a few reasons. The garbage disposal and pipes make it pretty difficult to store too much.
I want to see what is down there so we can prevent another disaster from happening. And lets be honest, if I store one item that isn't related to keeping the kitchen clean, then it becomes a place to store a bunch of crap. (story of my life)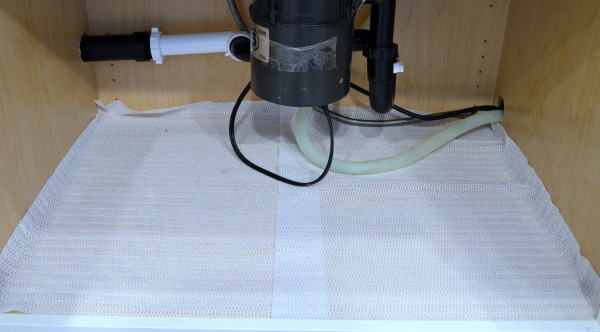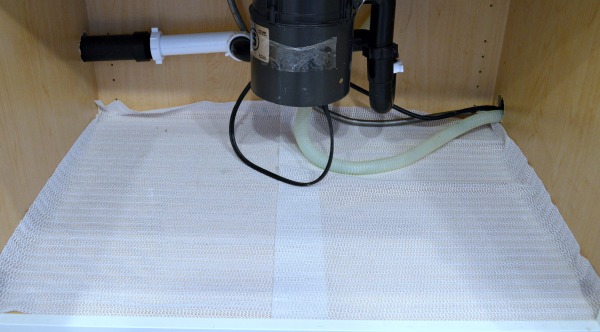 Pull everything out from under the sink and purge anything unrelated to the kitchen.
Clean the cabinet really well.
Line the shelf with grip liner. The Dollar Store has a ton of options for liners so you can pick whatever makes you happy.
Organize and categorize and start placing like items into containers.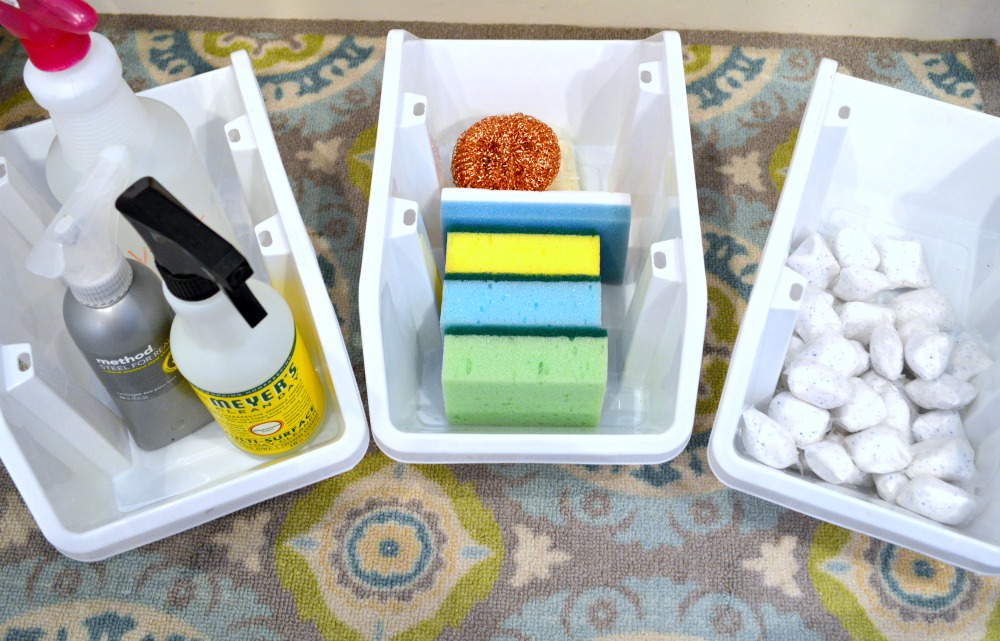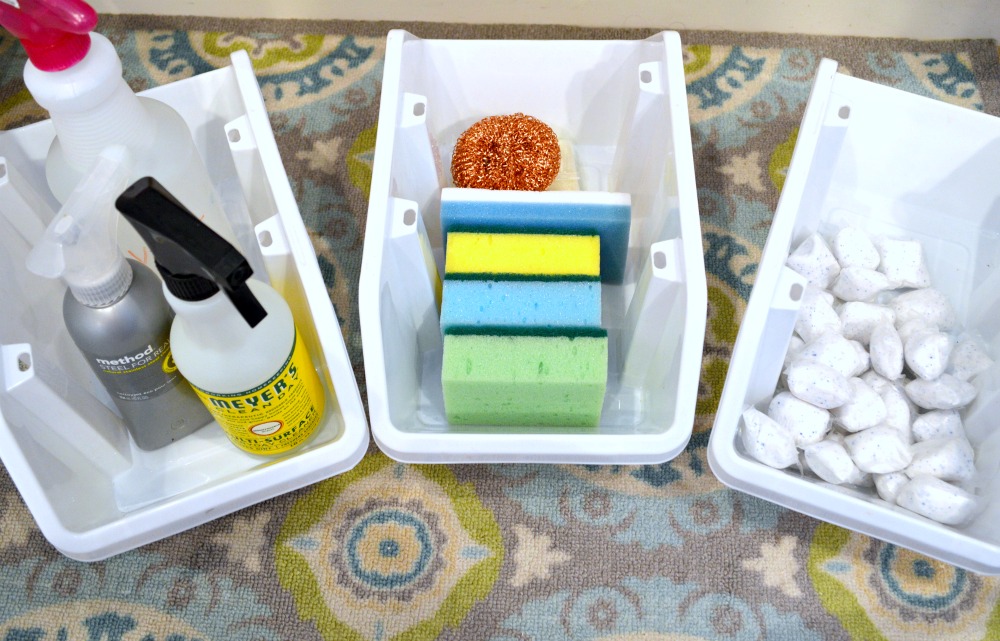 Store large items that you don't pull out too often in the very back.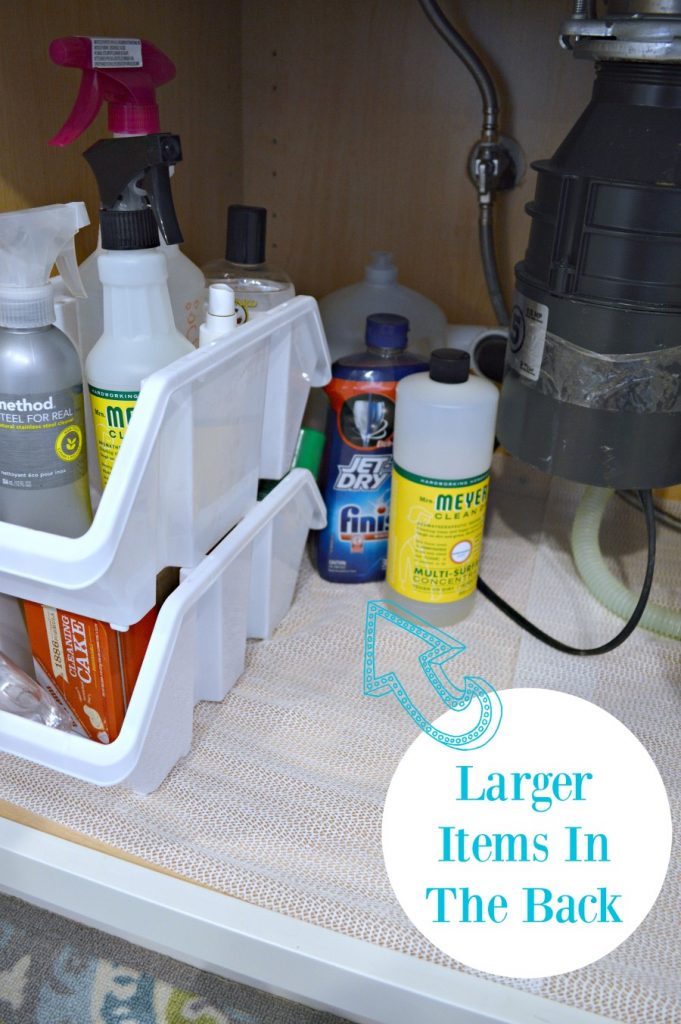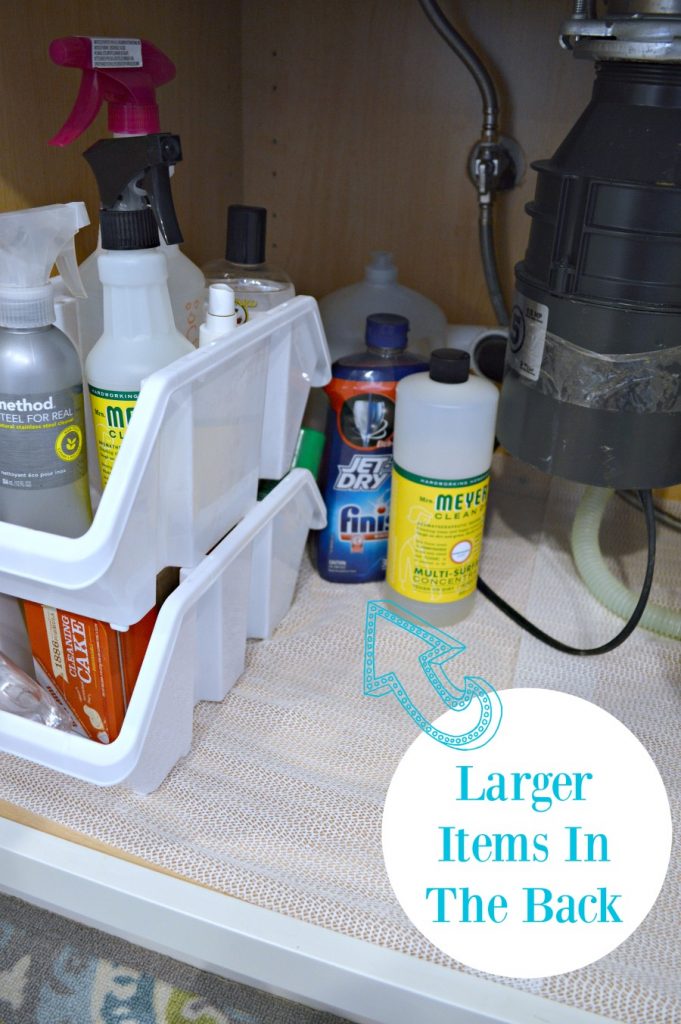 Place the stackable bins on the sides of the cabinets for convenient storage. They are perfect for storing sponges, detergent and sprays.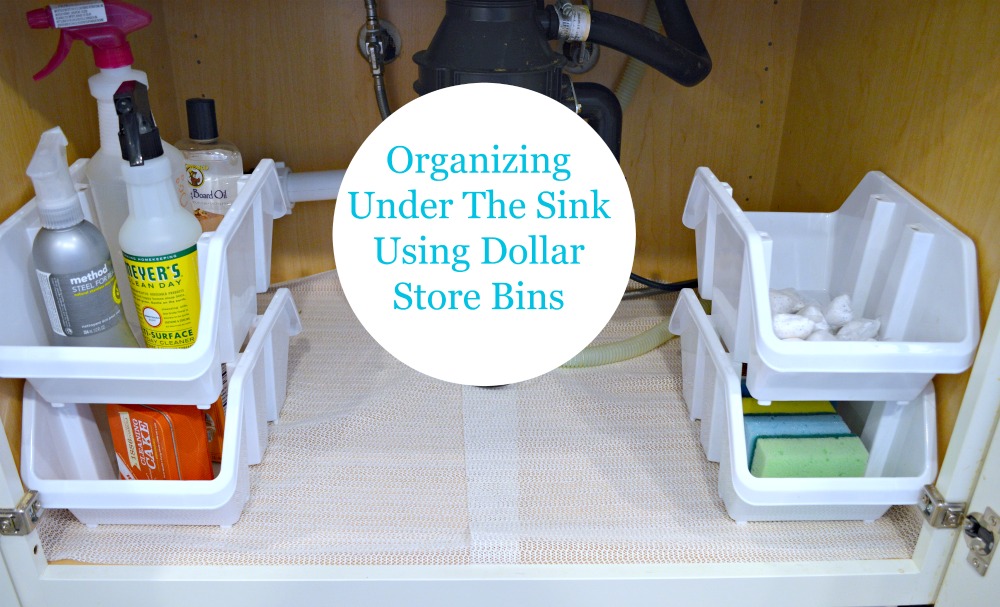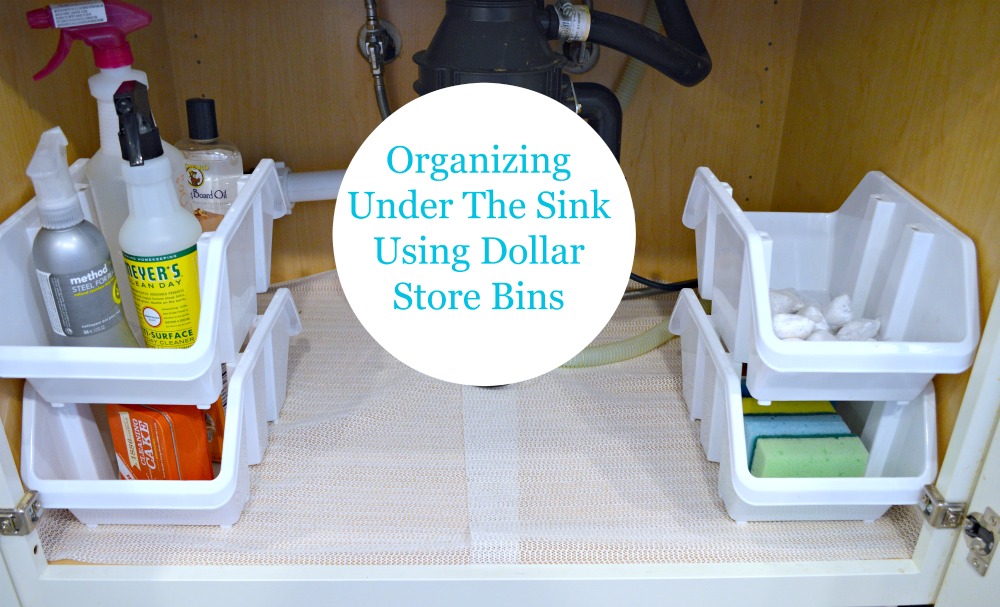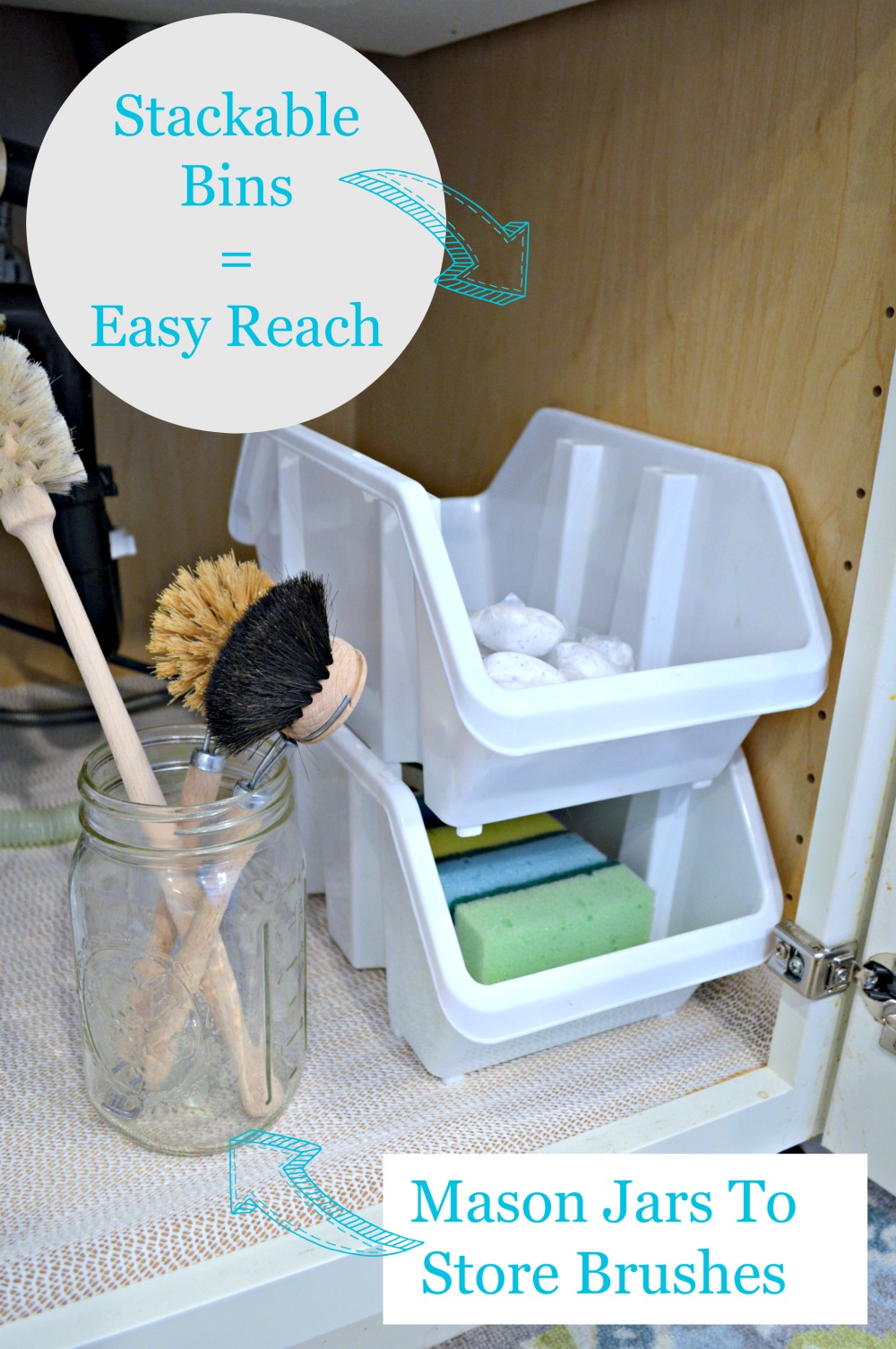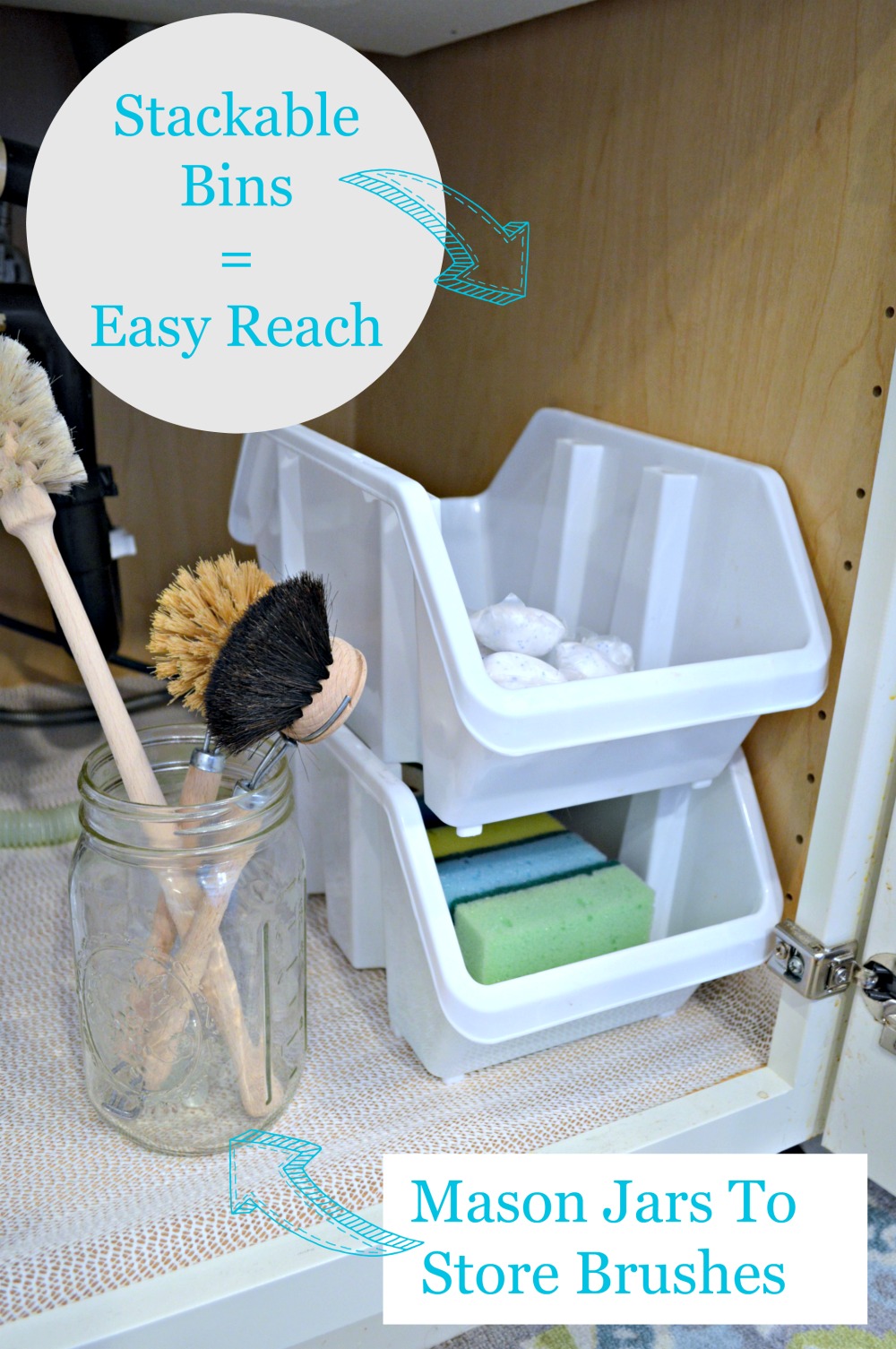 For my taller bristle brushes I use large glass mason jars. For smaller miscellaneous items I store them in bin with compartments so things stay organized.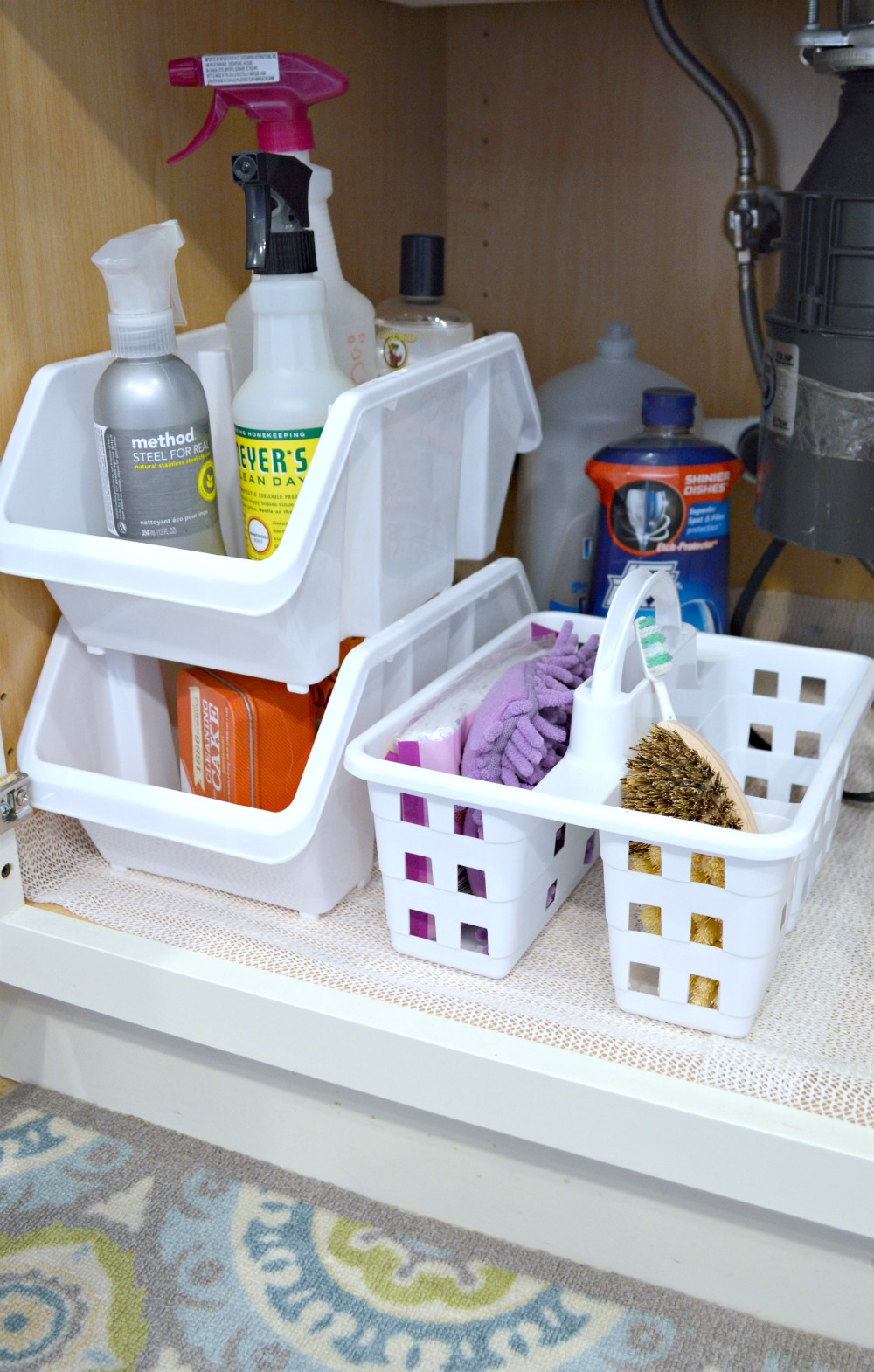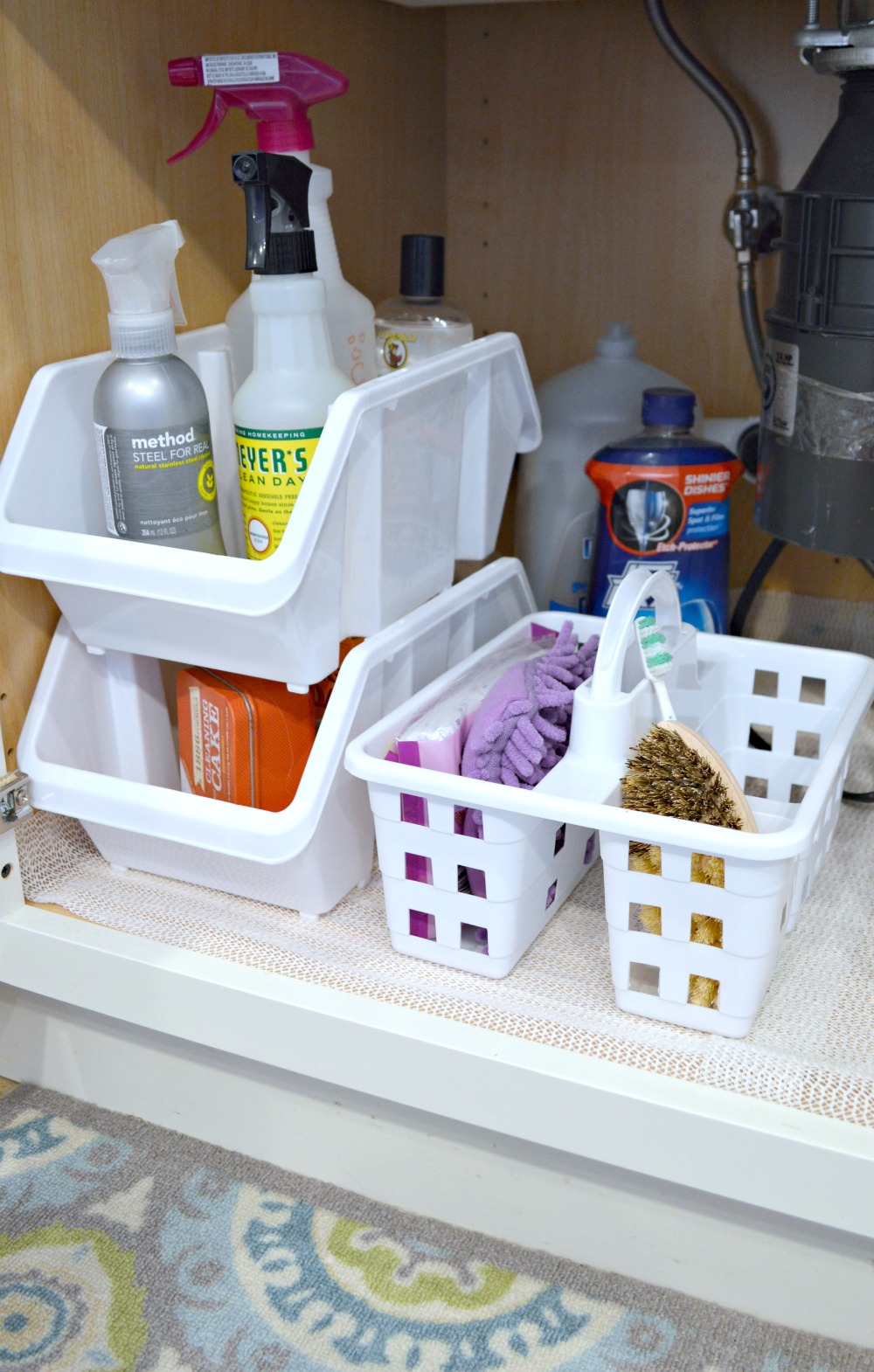 That's it and it only took about an hour!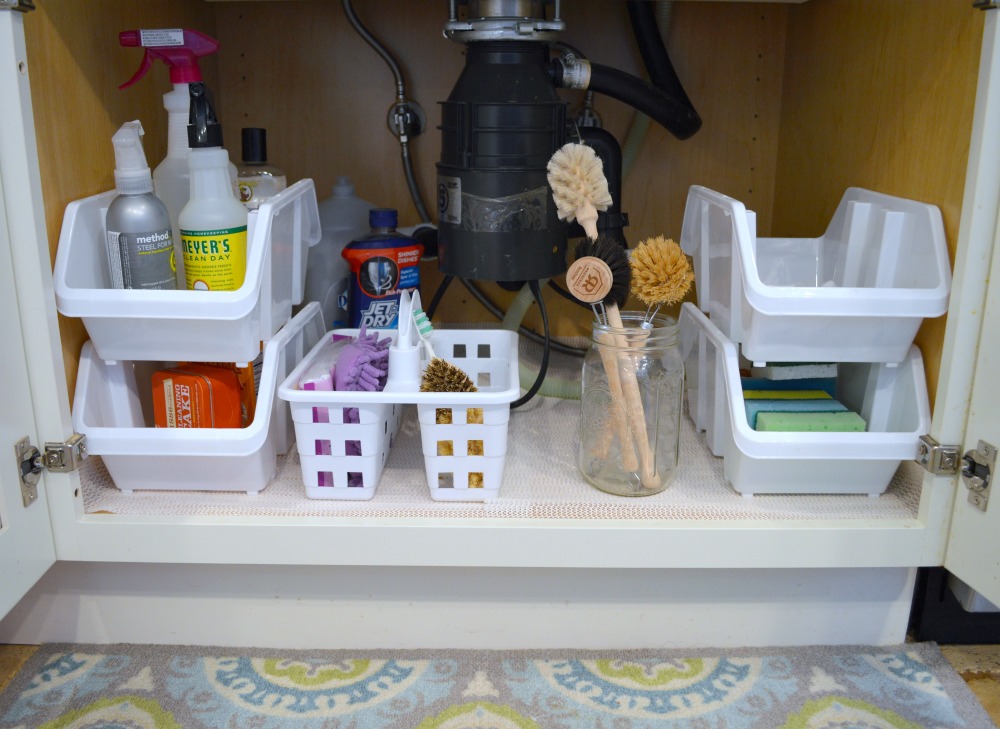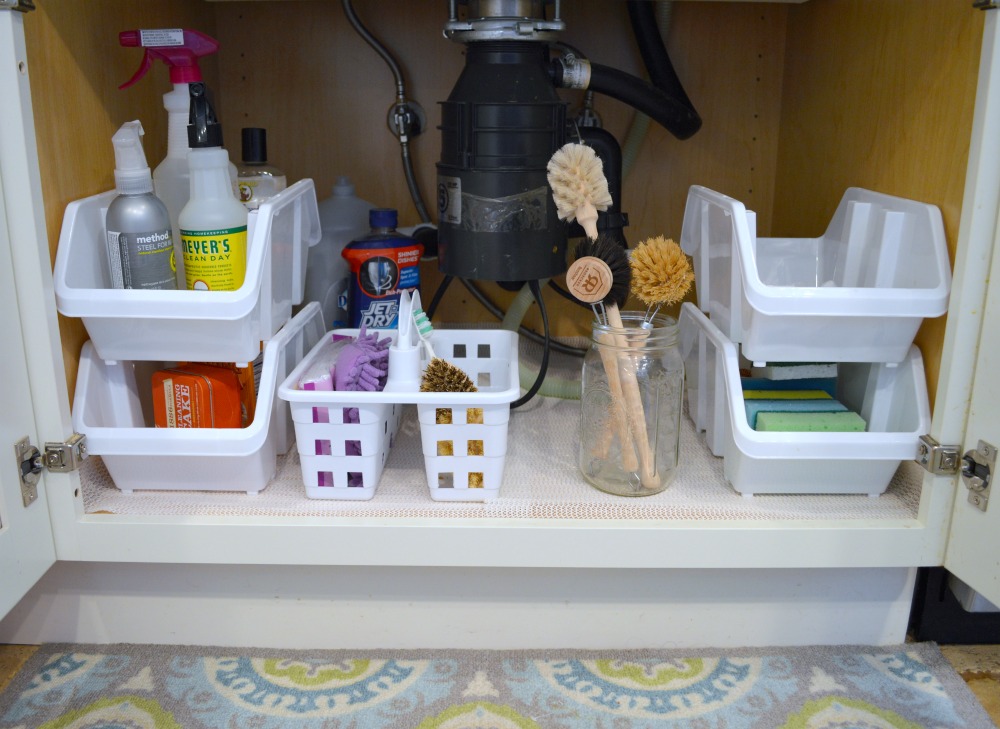 If you don't have a dollar store near you, below is a list of supplies you can purchase online. (affiliate links)
Supplies
Plastic Storage Baskets

Stacking Bins

Non Slip Utility Liner

Mason Jar
I am able to keep the bare minimum under the sink by kicking the chemicals to the curb. I'll be sharing all of my natural cleaning recipes and tips hopefully tomorrow. Until then you can find more of my cleaning tips below.  Thanks for stoping in and happy organizing!