Welcome to our 2022 Holiday Home Tour, this is such a fun time of year and I am so glad you are here! I am beyond honored to be a part of Jennifer Rizzo's Holiday house walk tradition for so many years now! This year's Housewalk includes 20 stunning homes, each home is beautiful and unique in its own way!! Some are sharing the whole house while others share just a few rooms, these tours will definitely inspire and bring you joy.  To start the tour from the beginning, click on Jen's page for Day 1 and continue through all the homes.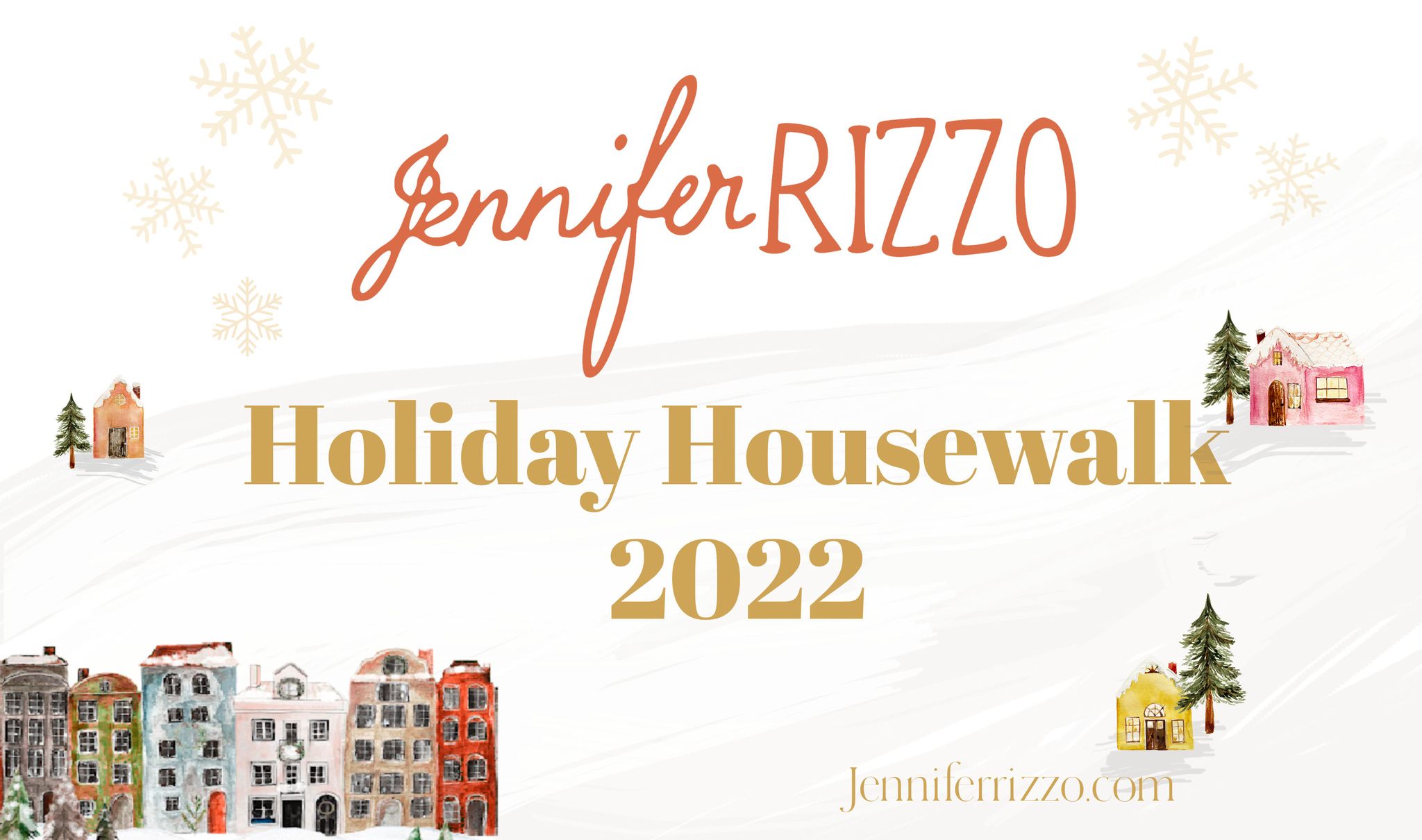 if you're coming from In My Own Style, welcome! Diane's home is so warm and welcoming you are going to love the pops of beautiful color used throughout her home.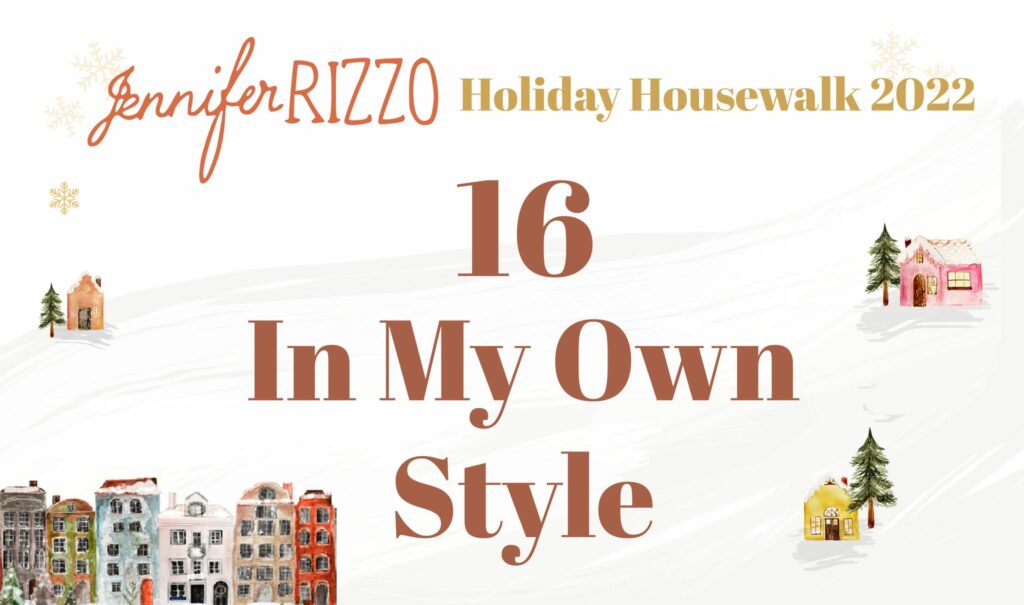 Welcome to our home and happy holidays!  I can't believe the kids were 8,6 and 4 when we started this, now they are all almost adults, time flies by, enjoy every minute of it.
This year you are going to find a few things missing like a Christmas tree among a few other things.  My husband's beautiful mother passed away unexpectedly this past Saturday, I was going to pull out of the tour but Jen graciously moved me to Friday so I could be here for my family.  These transitional times in life are hard, really hard and it's a good reminder to have gratitude, love with all your heart and never take a day for granted. 
This year I sprinkled lots of little gingerbread houses around the house, I found them at Target and the dollar store.  It all started with my Anthropologie-inspired wreath.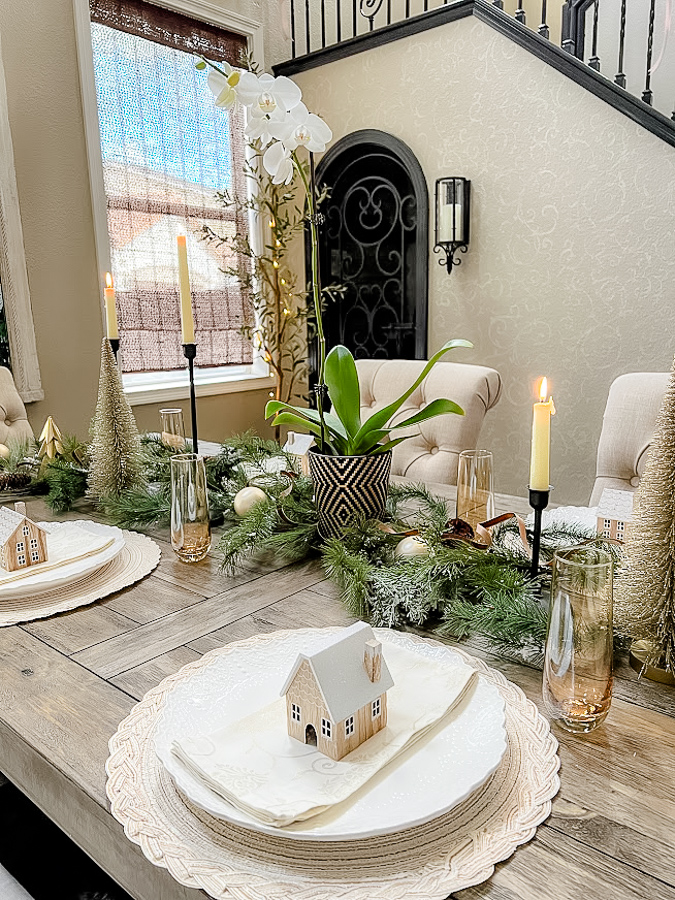 I added little pops of gold mixed with green and black to complete the dining room table.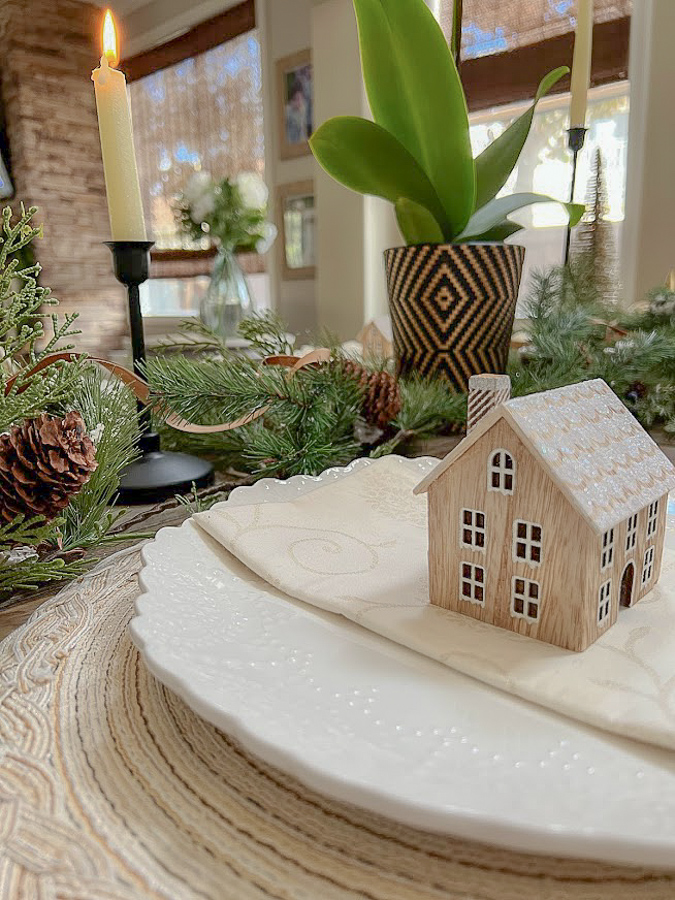 The beautiful Lilly was a gift to Ray from a dear friend of ours.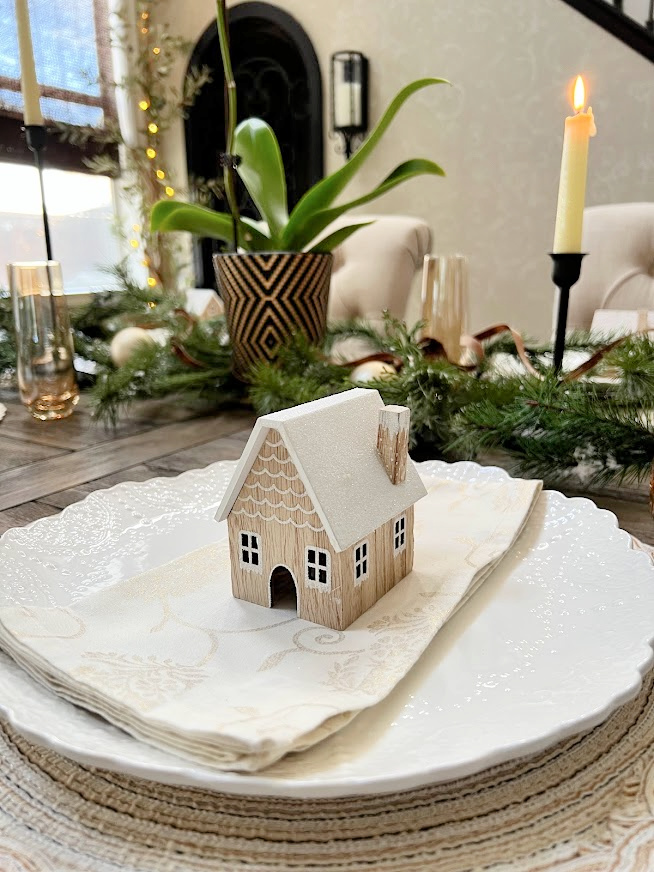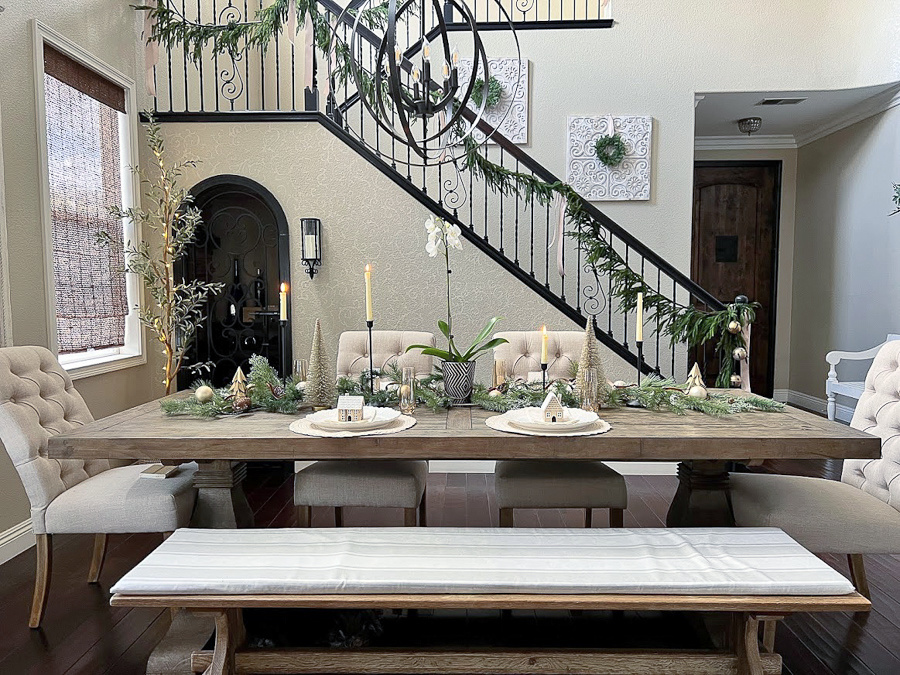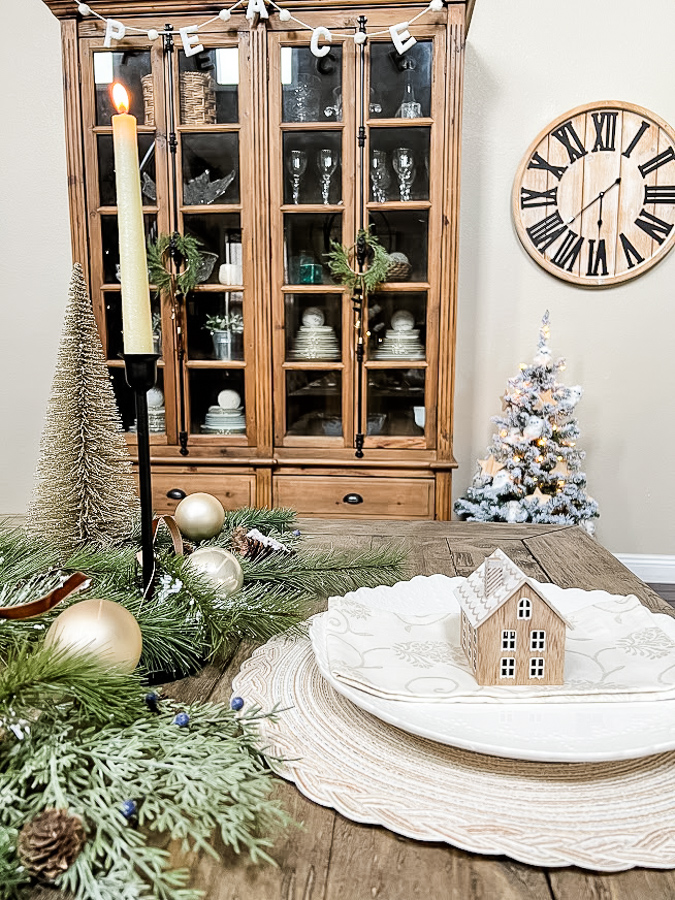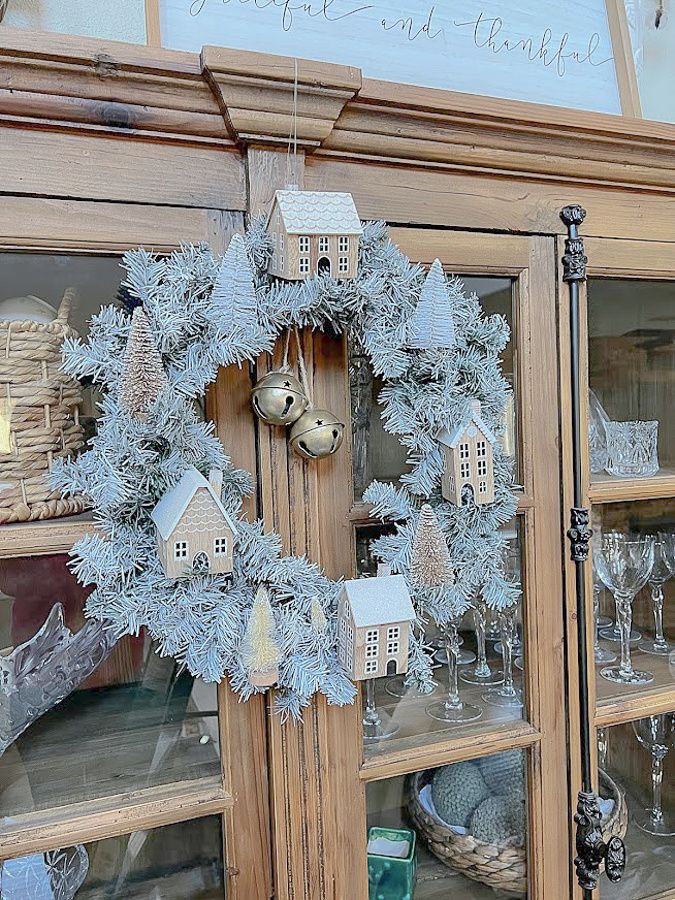 As we start walking into the great room I added eucalyptus and my homemade dried orange garland over the mirror. I have a quick tutorial on it if you would like to make your own.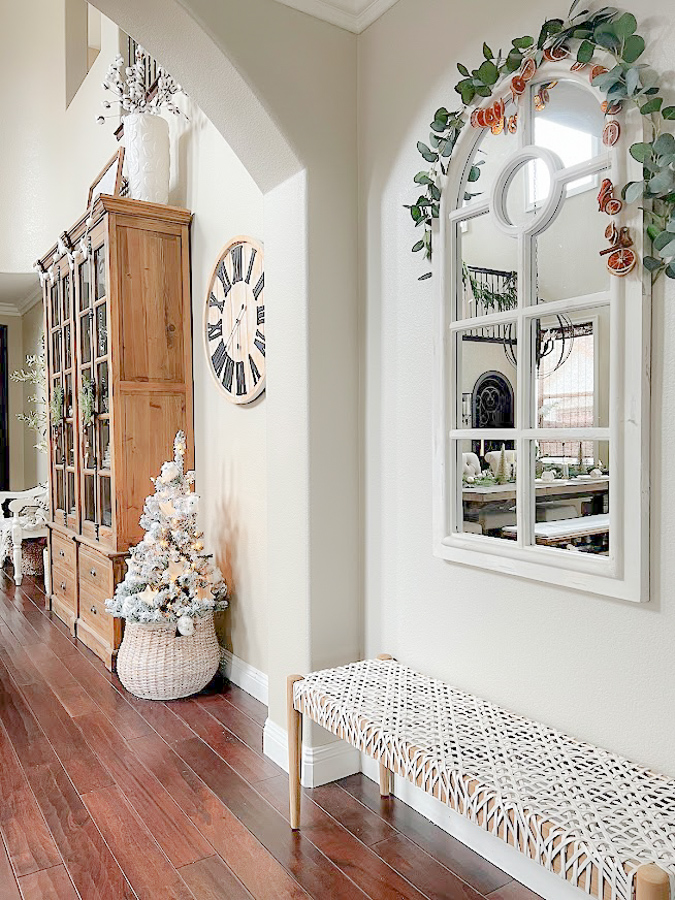 You will never be left alone in this house, that is for sure!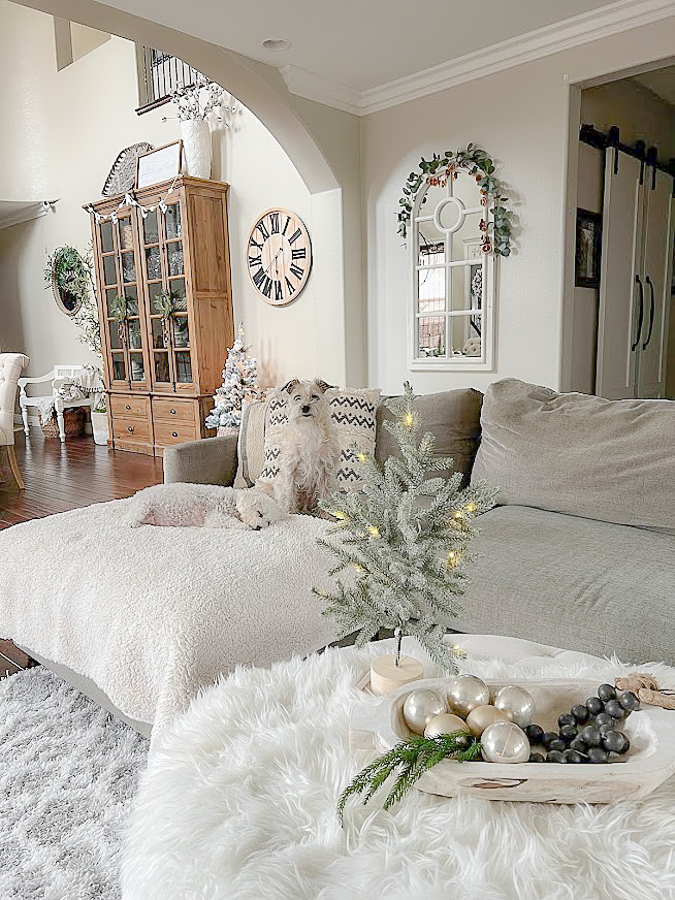 In the great room, I added my favorite garland and kept the theme of gold and black with a few wooden beads.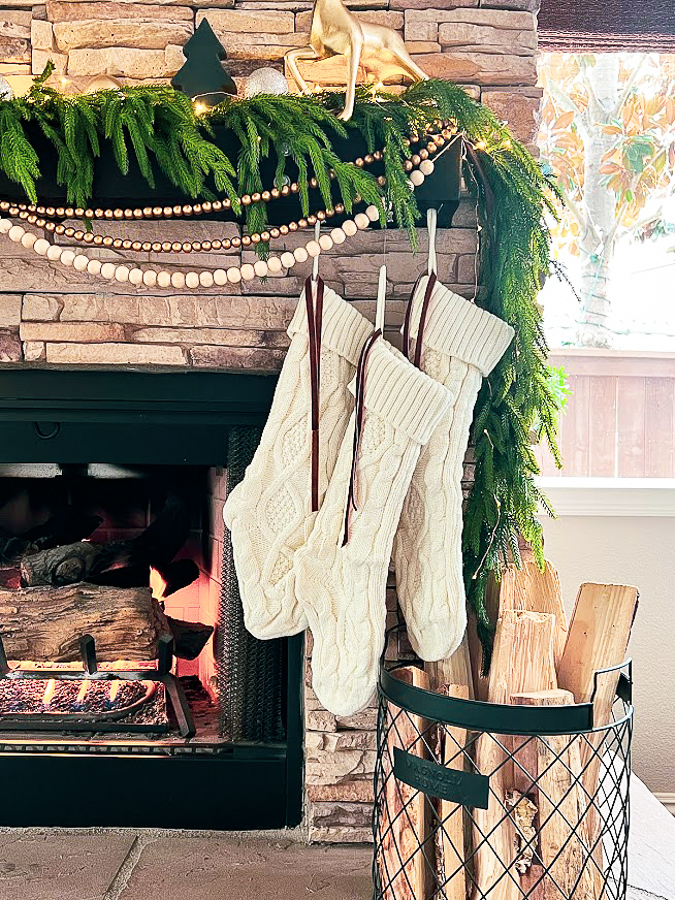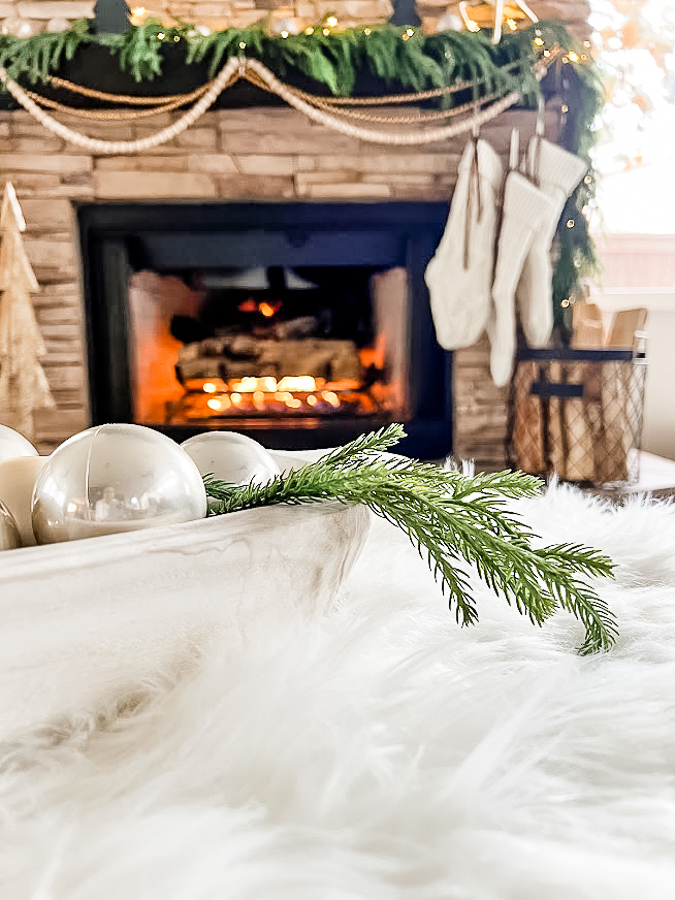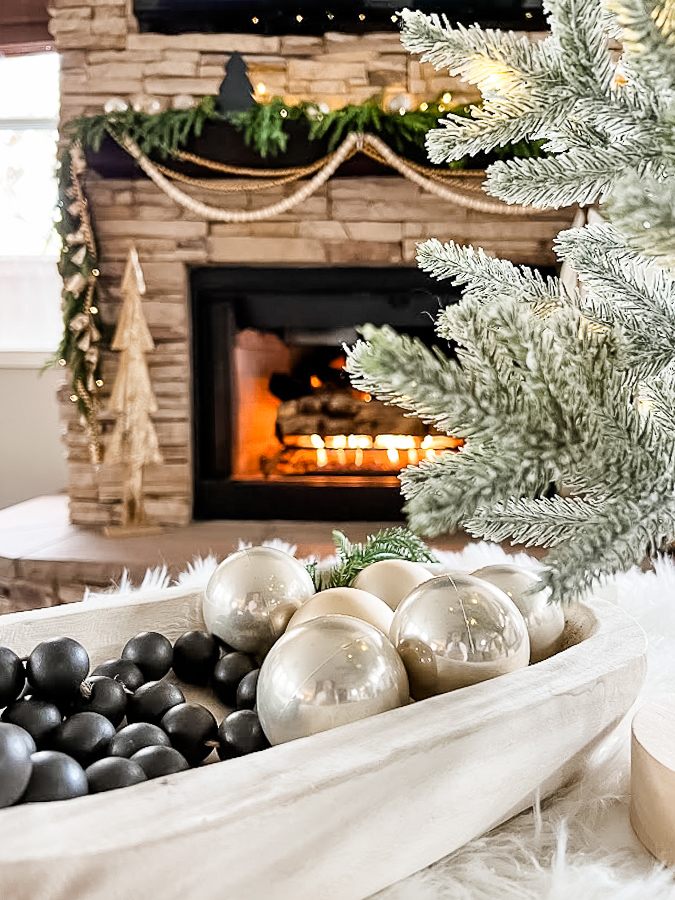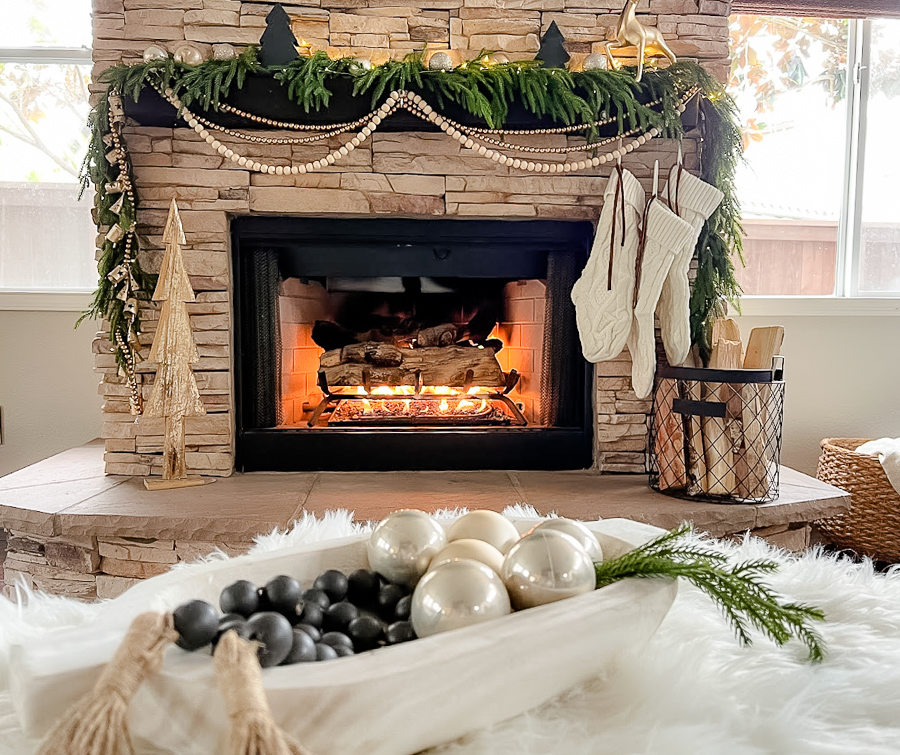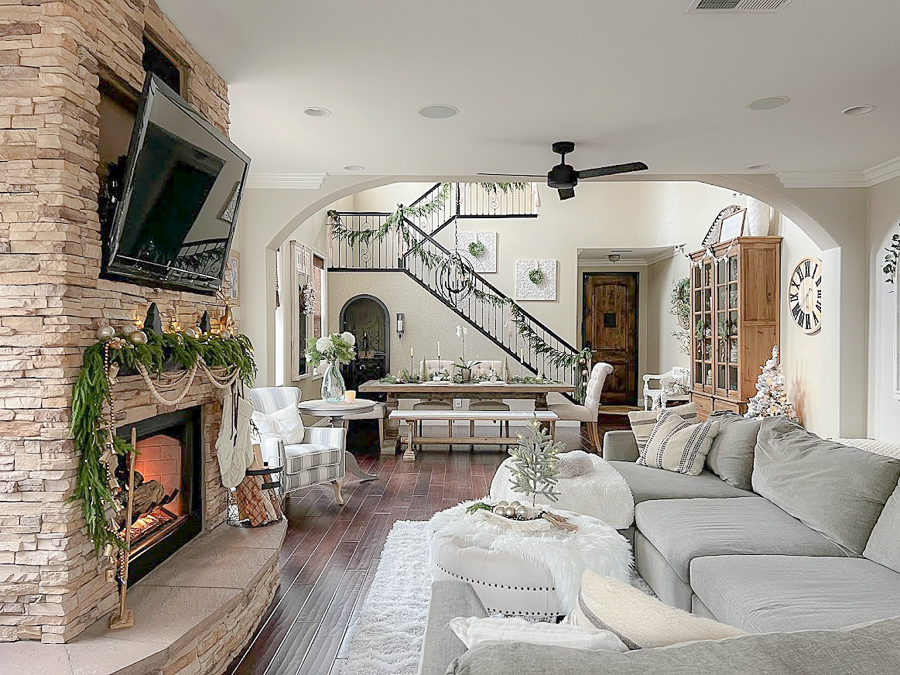 I personalized this cute little sled that I found at a thrift store.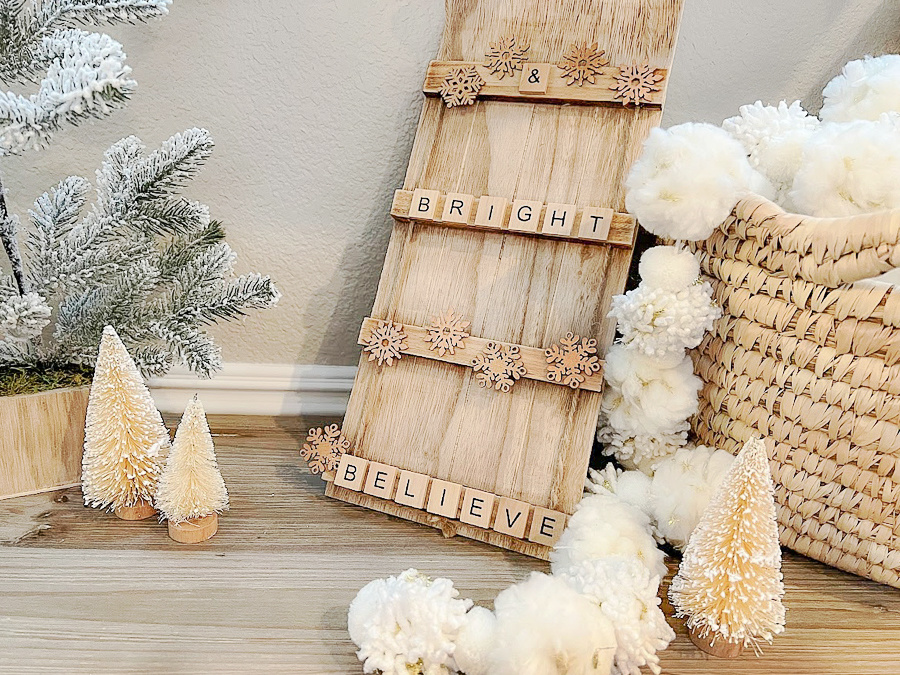 You might notice a small change on the banisters, I painted them black a few weeks ago.   I still have the other half to finish where the loft is, once I'm all done I'll share all the details, no sanding involved!  I added more of my favorite garland with satin ribbon.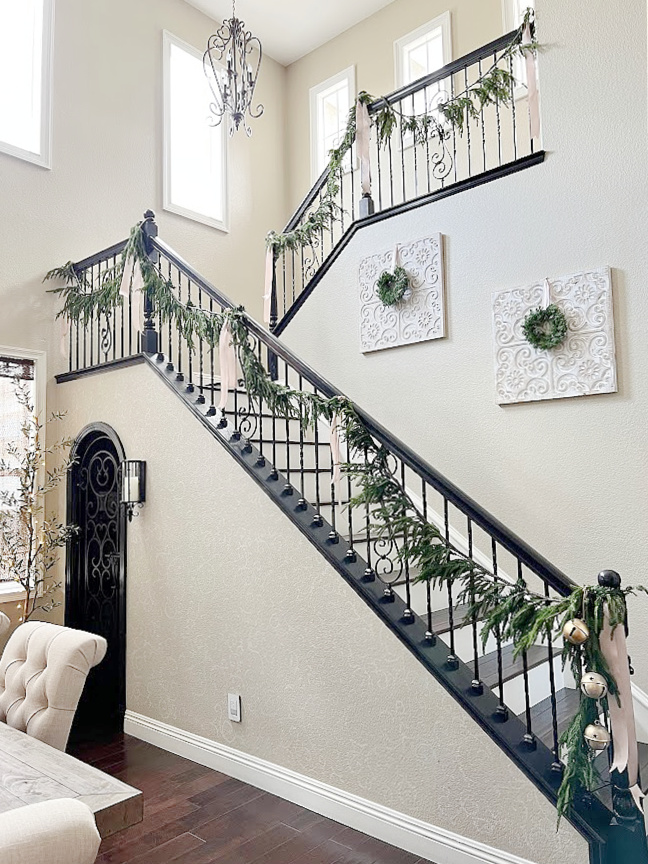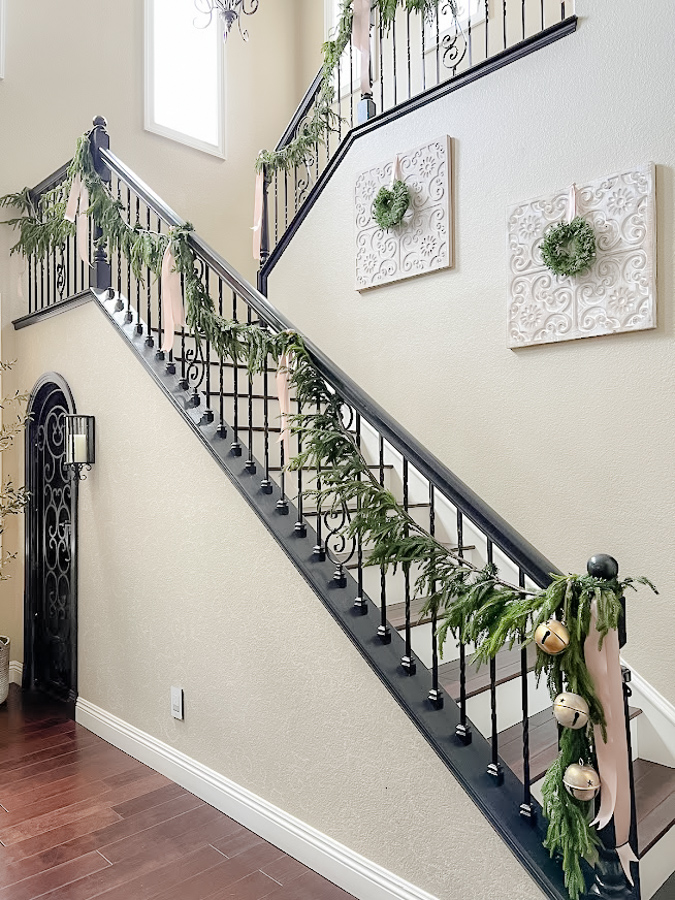 The only decorating I did upstairs was in the loft, Abby was happy to be in the pictures. I found this cute light-up wreath at Target. If you missed the loft transformation you can read all about it here.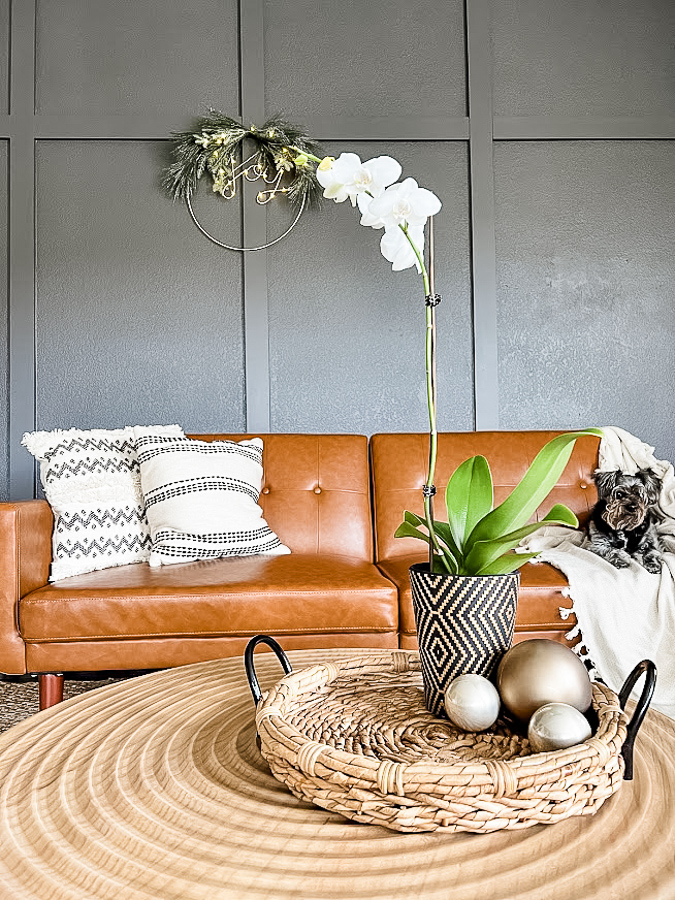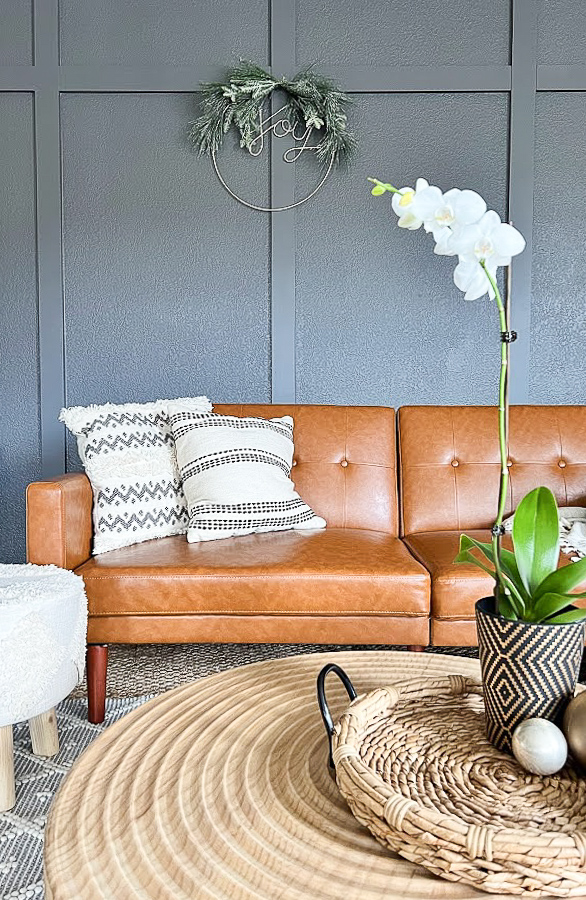 In the kitchen, I decided to take the elves out that had been in hiding for the past few years, I might have received the side eye from our boys.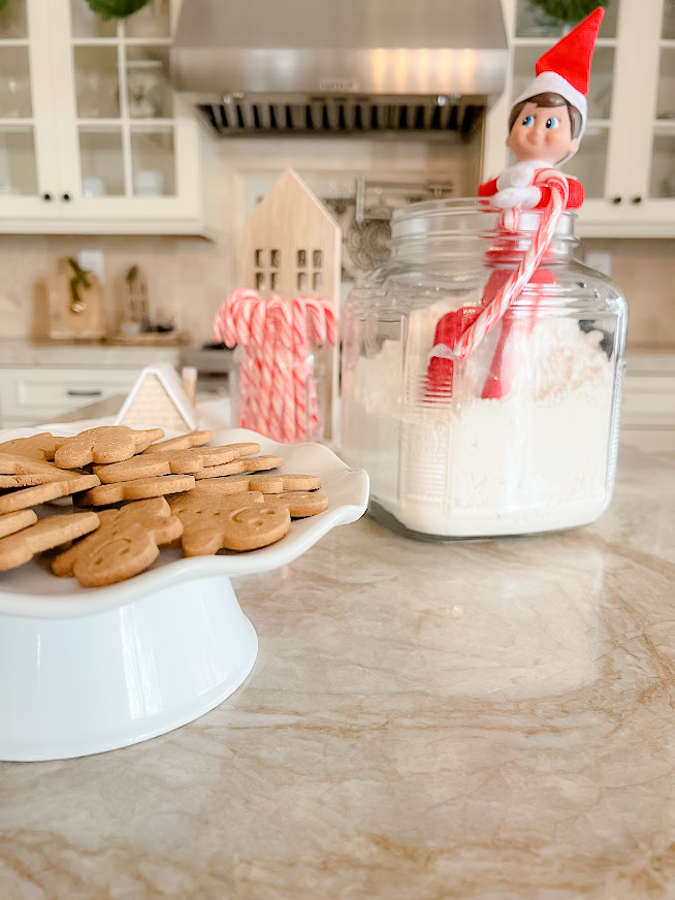 Funny story, I hid the elf so well after Christmas was over one year I couldn't find it the following year so we ended up with 2, oh the trouble those 2 naughty elves caused, I sure miss those days.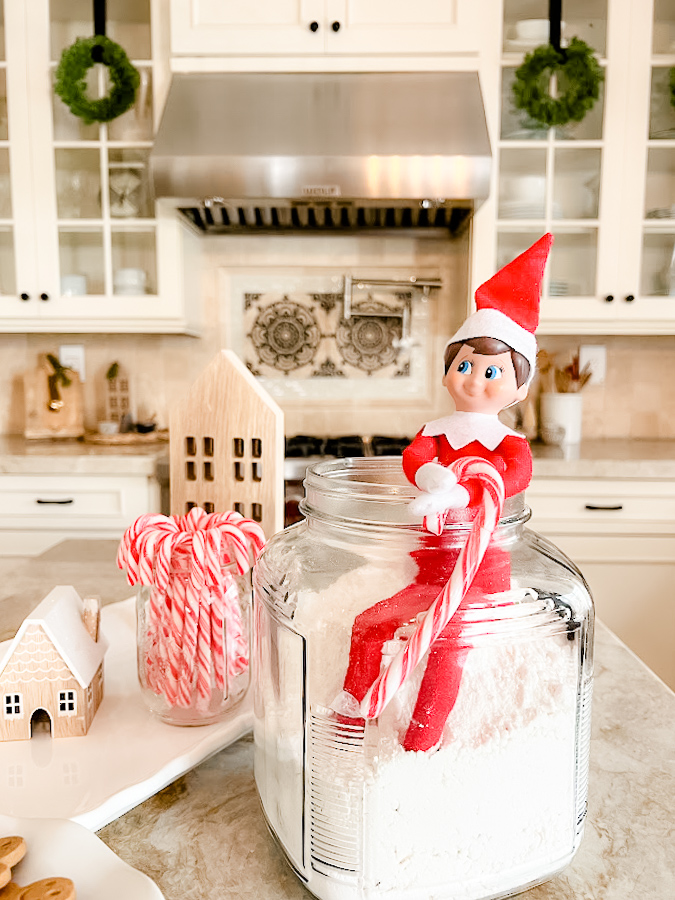 I added more greens, trees, and houses to finish up the kitchen.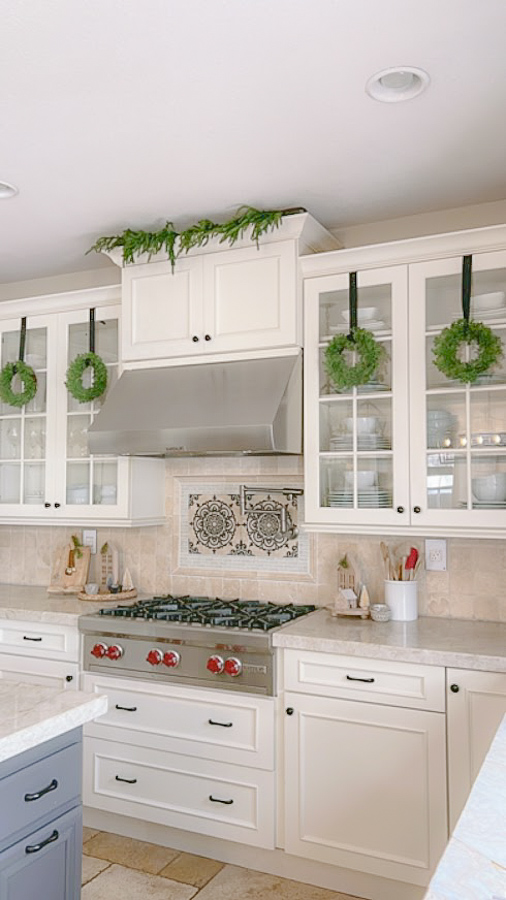 Every year I go to Home Depot and collect fresh greens for free.  I transferred my mother's homemade chicken noodle soup recipe to this cutting board and added a sprig of greenery.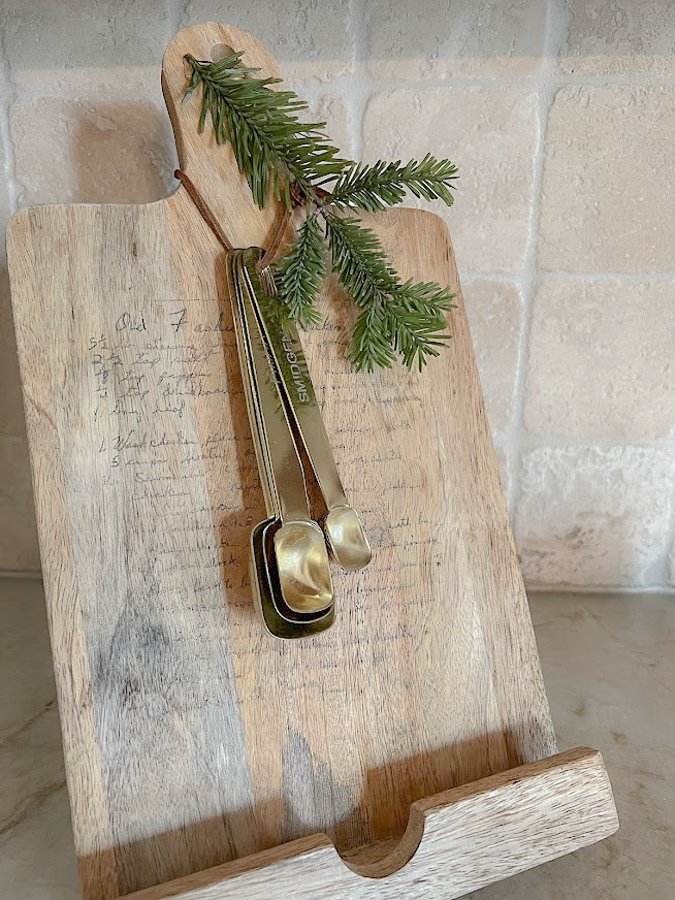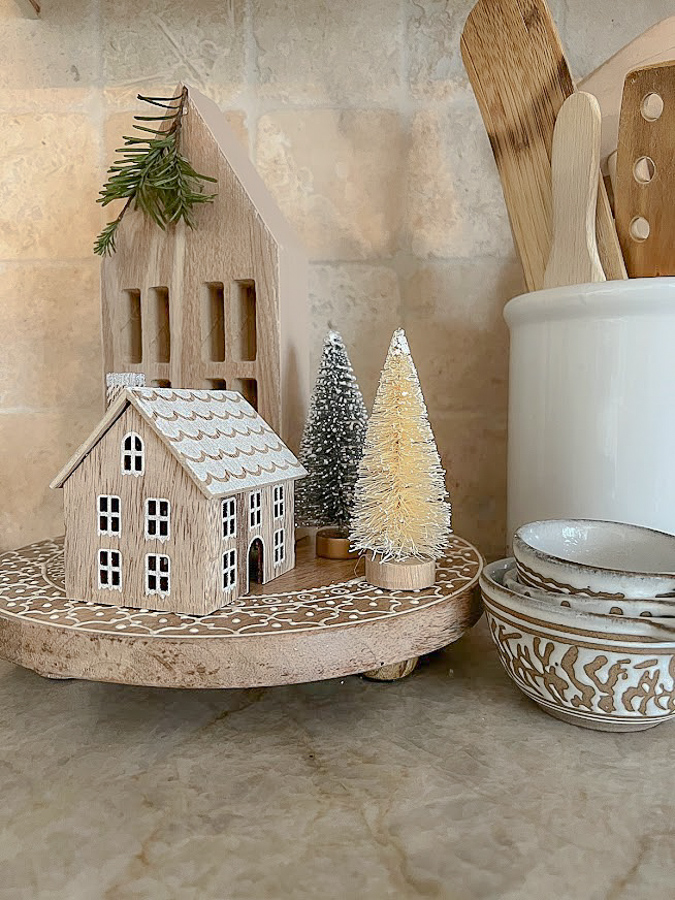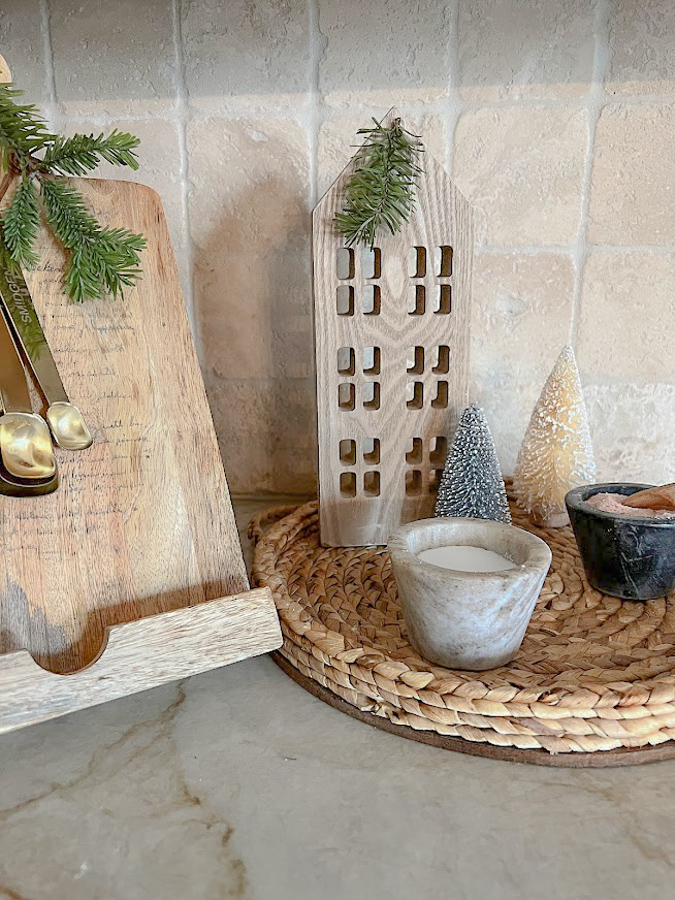 Well, that concludes our Holiday Housewalk 2022, next up is Zevy Joy you do not want to miss her gorgeous home!
From the bottom of my heart, thank you for being here!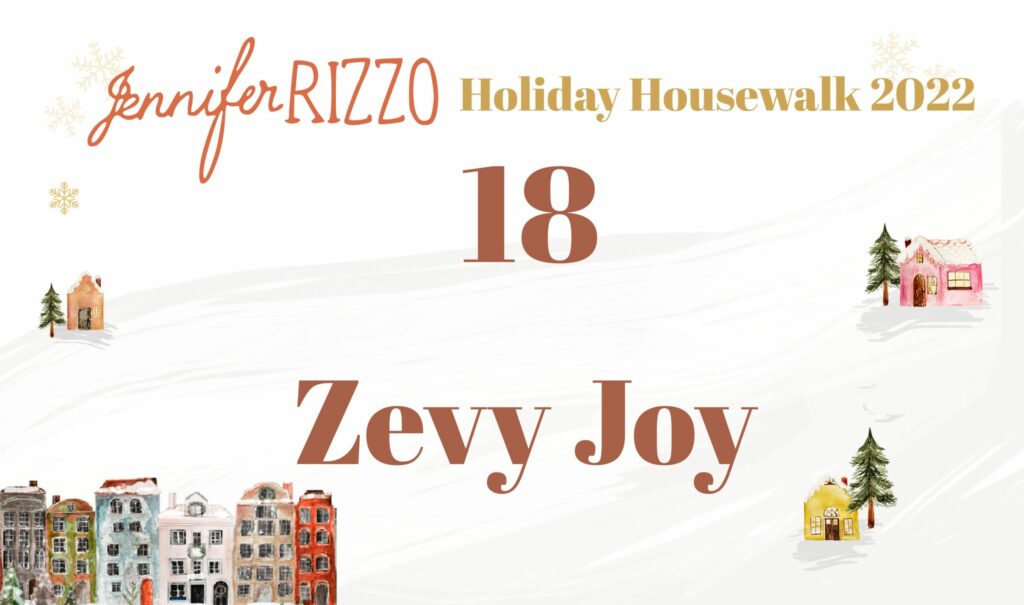 If you want to see last year's tour, there are some rooms I shared that I couldn't share this year like our downstairs bathroom.  It's currently a cement slab after a leak, yikes.  Hoping we can finish that up before Christmas.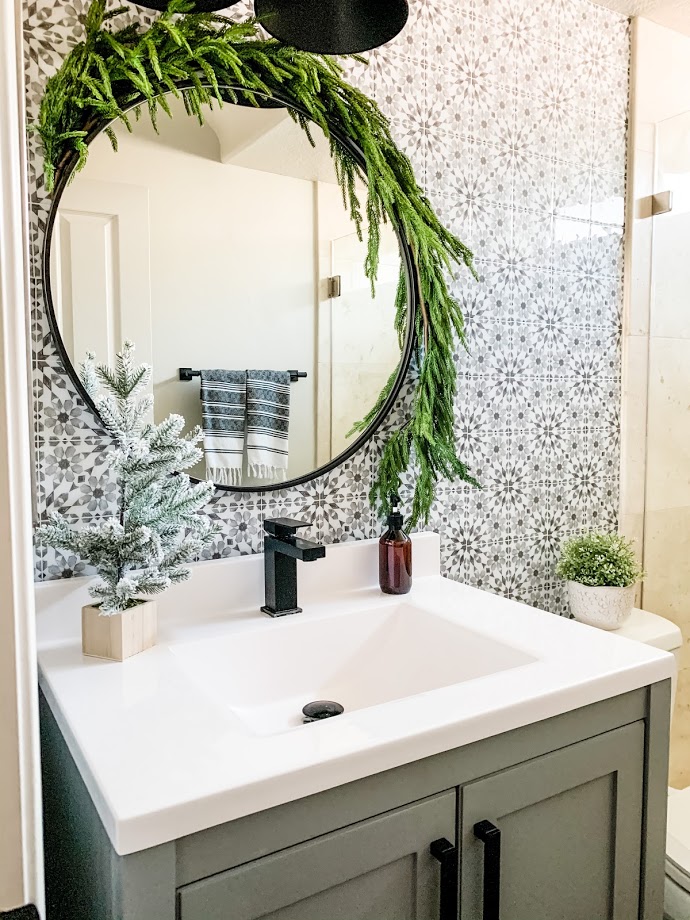 This post contains affiliate links. That means when you click on some of the links in this post and you make a purchase I earn a small commission at no cost to you.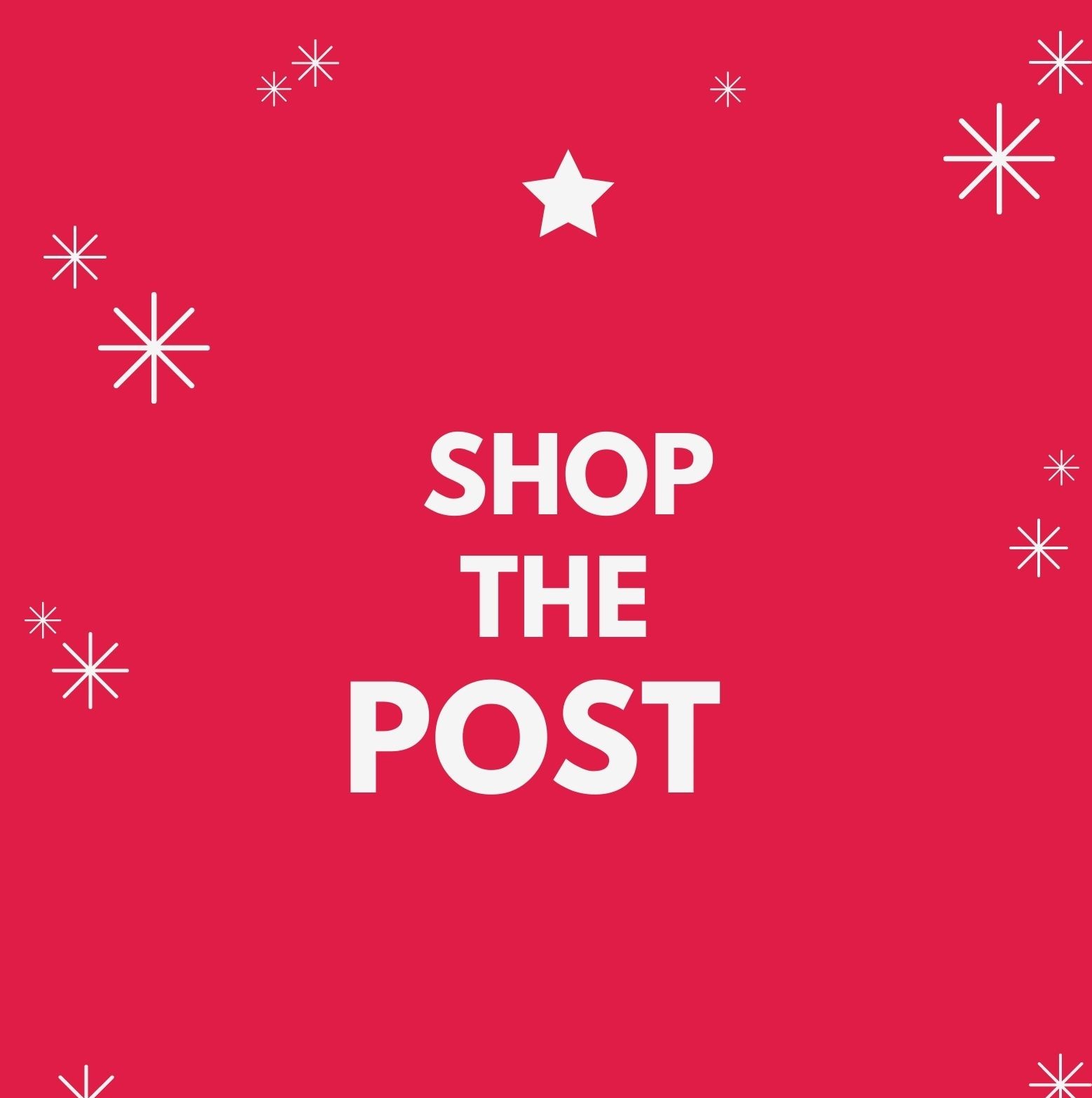 Christmas Stockings
Vintage Velvet Ribbon
Dinner Plates
Braided Placemats