Anthropologie Inspired Christmas Wreath
I'm so excited to share my Anthropologie-Inspired Christmas Wreath with you today, perfect for your holiday decor. You can Create this whimsical wreath with gingerbread houses, bottle brush trees, a little spray paint, and a dollar store wreath. It doesn't get much easier than that!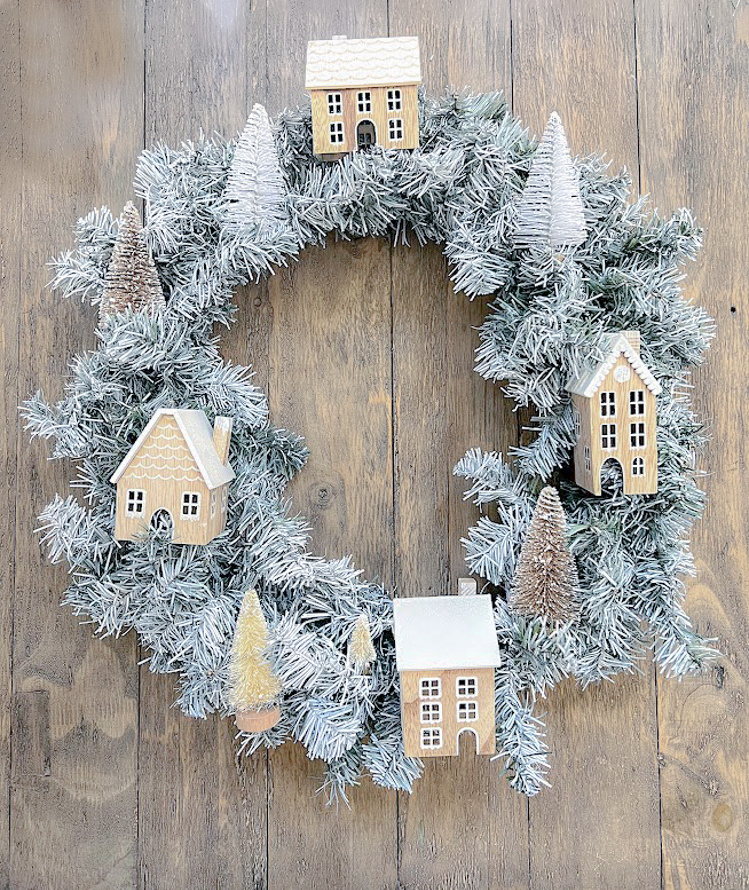 I know a few years ago, maybe even last year, everyone was making their pom pom wreath and I have a feeling this gingerbread house wreath is going to be just as popular this holiday season. I love Anthropologie's wreath, just not the price tag so I decided to come up with my own for a fraction of the cost.
The process for this wreath is really simple! I made my wreath in muted colors, but you can make yours super colorful if you would like, it's completely up to you.
I found a two-pack of houses for $5.00 at Target and some different ones for $1.99 each at the 99-cent store. If you don't have either of those stores close by, you could try hobby lobby or your local craft store, I'll list some links for amazon just in case.
Affiliate links are listed below, see my full disclosure here
Supplies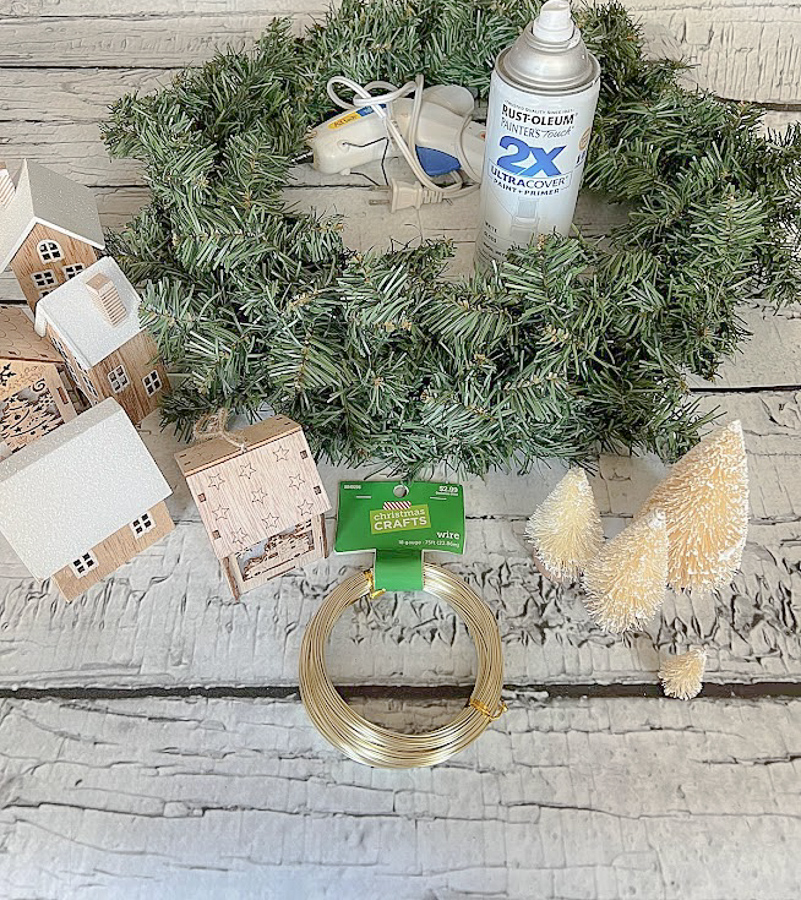 Wreath
Gingerbread houses (target dollar section and 99-cent store)
Bottle brush trees
Spray paint white
Floral wire
Hot glue and glue gun
Optional: Bells, ribbon
Directions:
I found my wreath at the dollar store a few years back, I simply added a dollar store garland to make it fuller. I spray-painted the wreath with white paint, not covering it entirely, just enough to get rid of some of the green. You could also use chalk paint, craft paint or even the fake snow that comes in a can, use whatever you have laying around the house.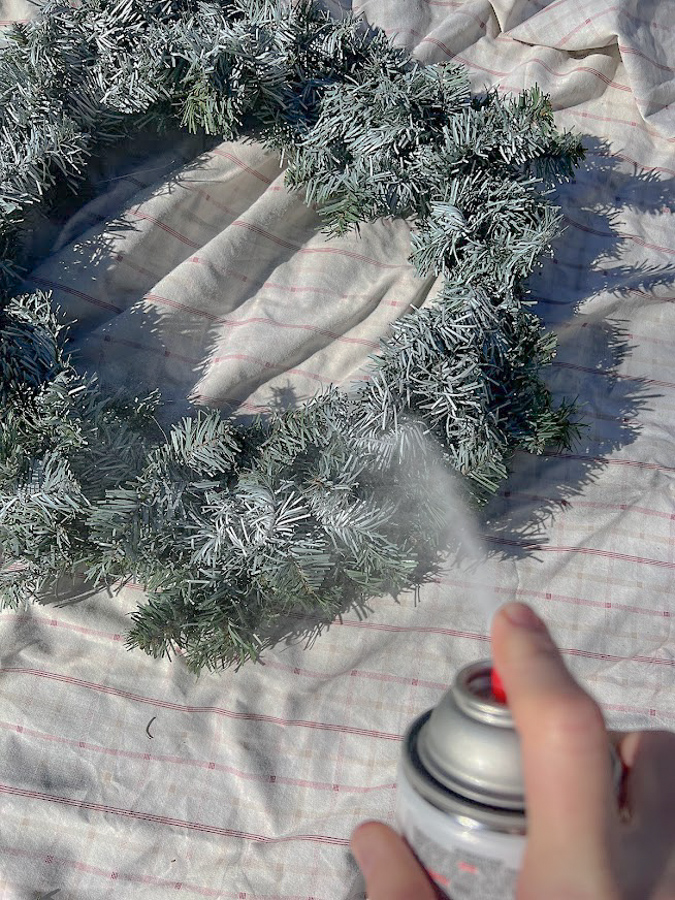 Place your houses however you would like on the wreath securing them with floral wire and hot glue if needed.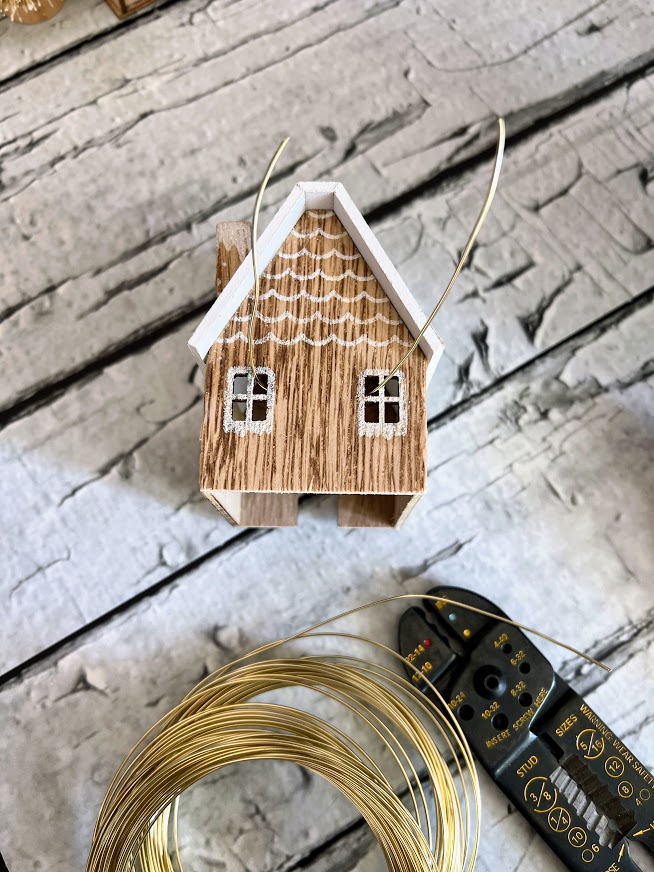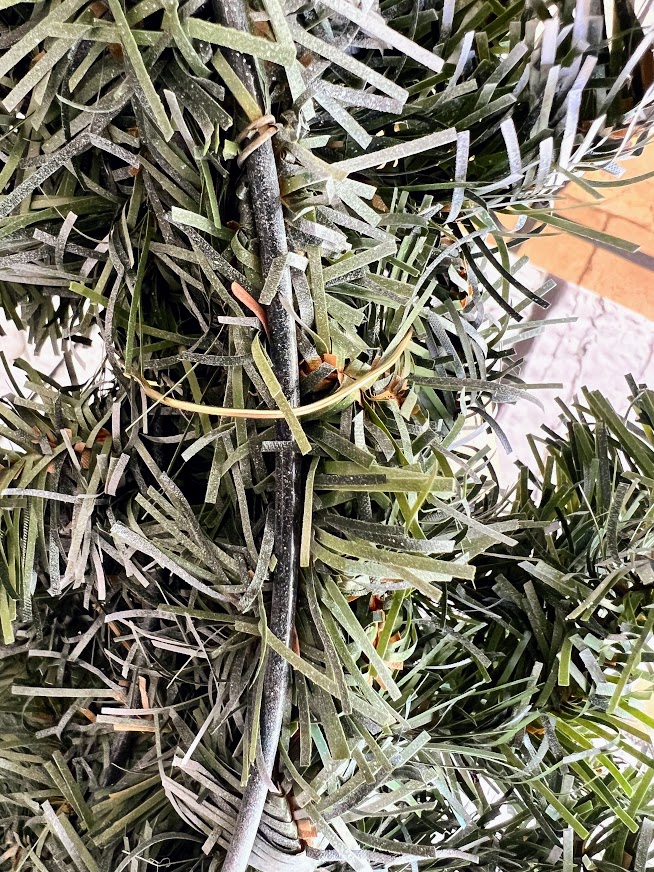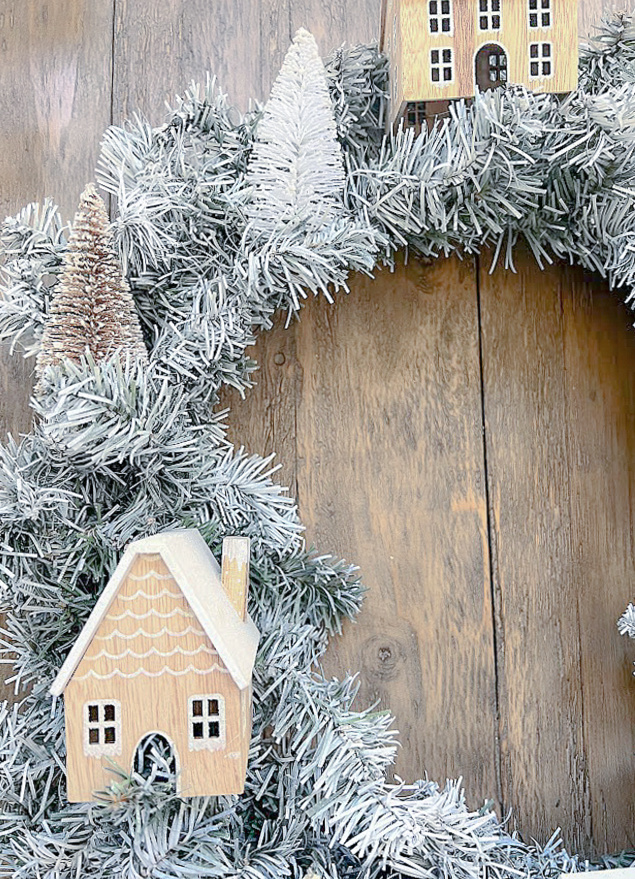 I used a dab of hot glue for the trees. I started adding the smaller gingerbread houses and I ended up liking the simplicity of just the 4 houses with the trees, so I'll be using those other houses for another project.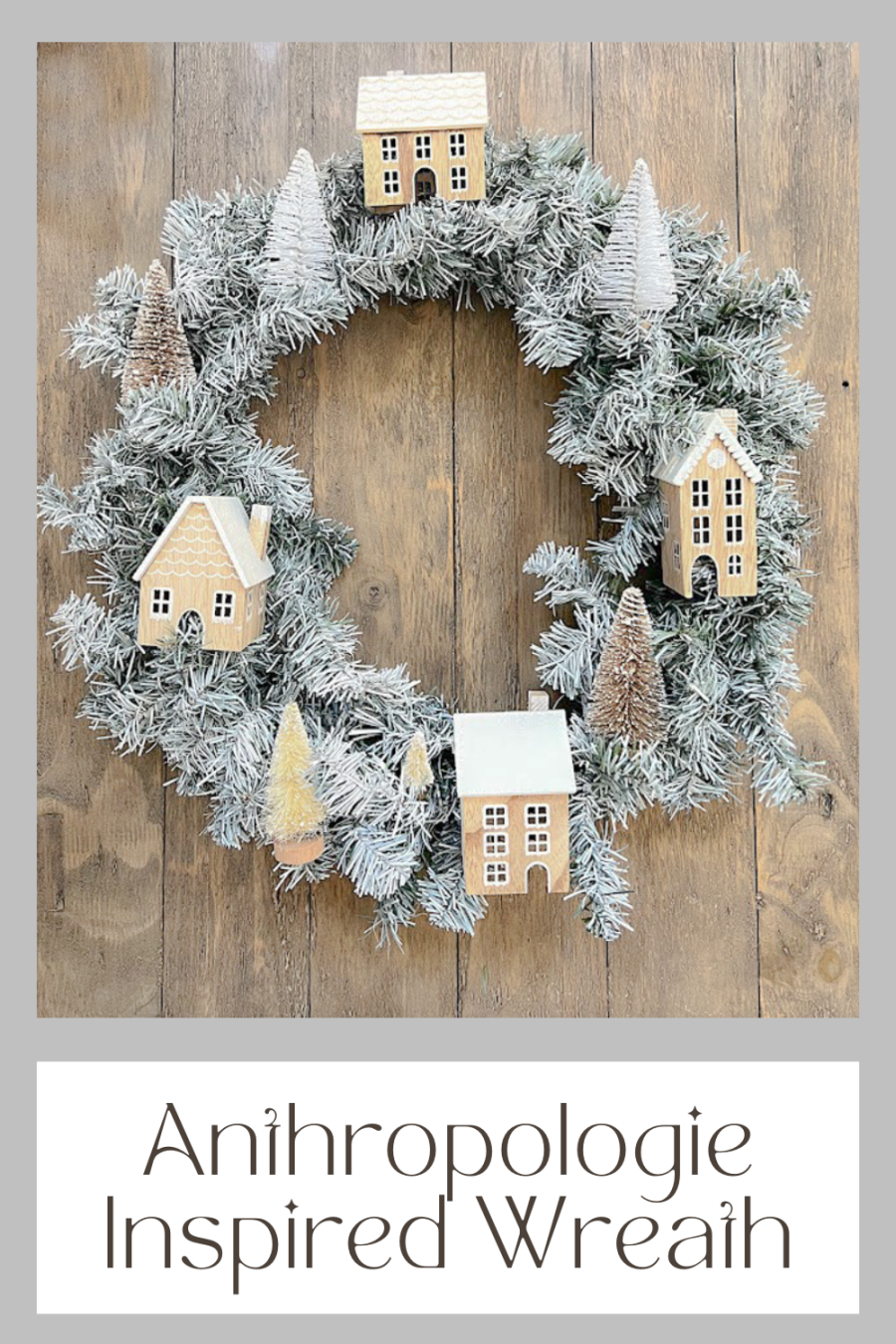 You could place this anywhere in your home. I love it up against a cabinet or a pantry door but it would look super cute at your front door as long as it's covered from the elements.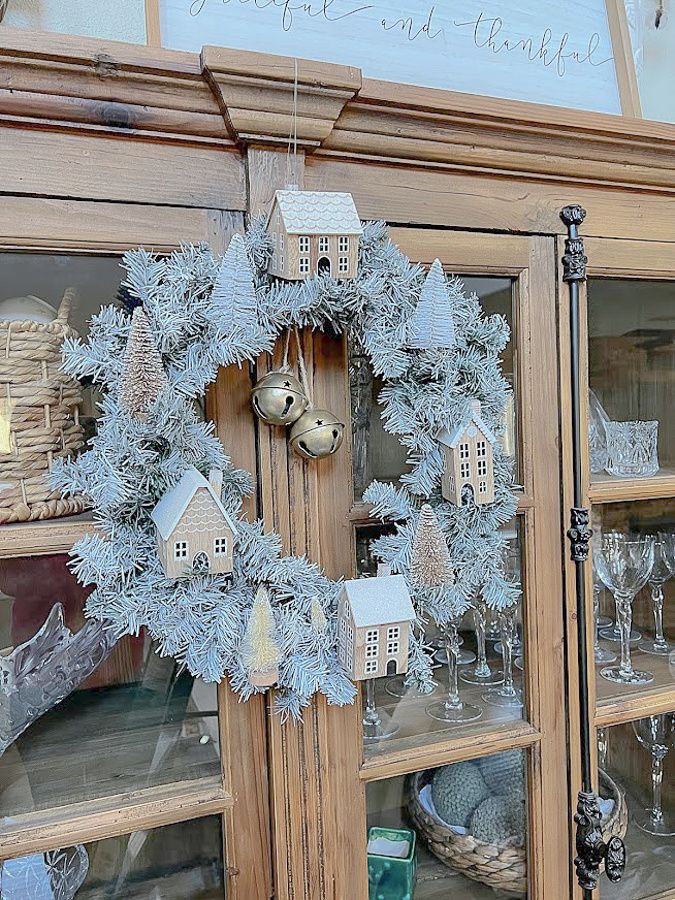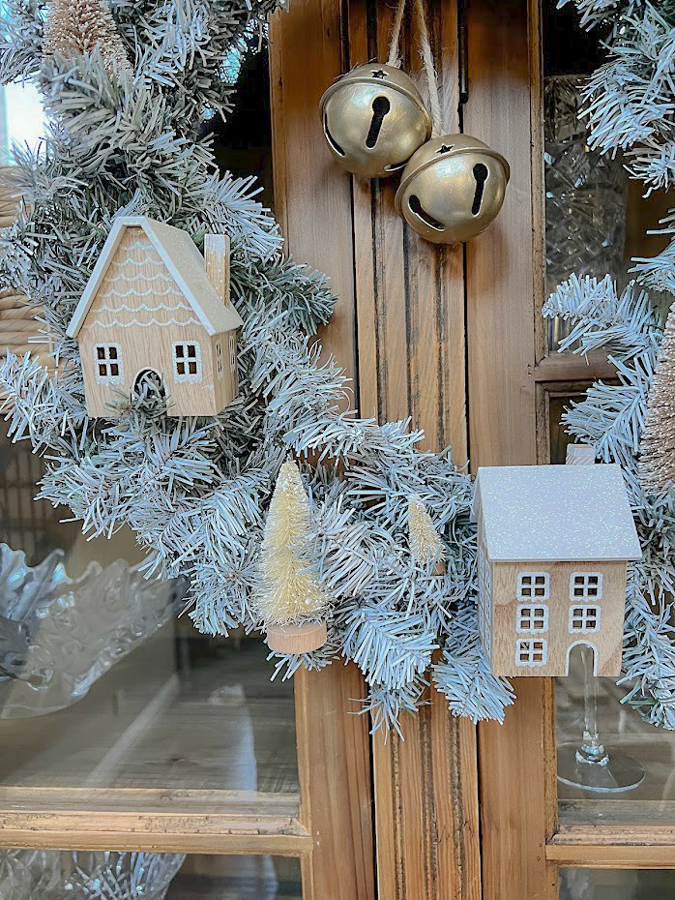 This wreath is super customizable, with so many different variations, I saw colorful houses in Target's dollar section if you want to add some pops of color. You could embellish it with bells as I did, or add a beautiful bow, it's completely up to you. This really was such an easy holiday DIY and might just be one of my favorite pieces. Let me know if you make an Anthropologie wreath and send me a picture!!!