These Goat Cheese Wraps are so flavorful, filling, and healthy, they are perfect for a mid-day snack or a lunch on the go! You can get super creative with different ingredients and use up all those leftover grilled vegetables. The sun is shining here in San Diego, so we are going to make a few of these, pack up and head down to the coastline for a little picnic!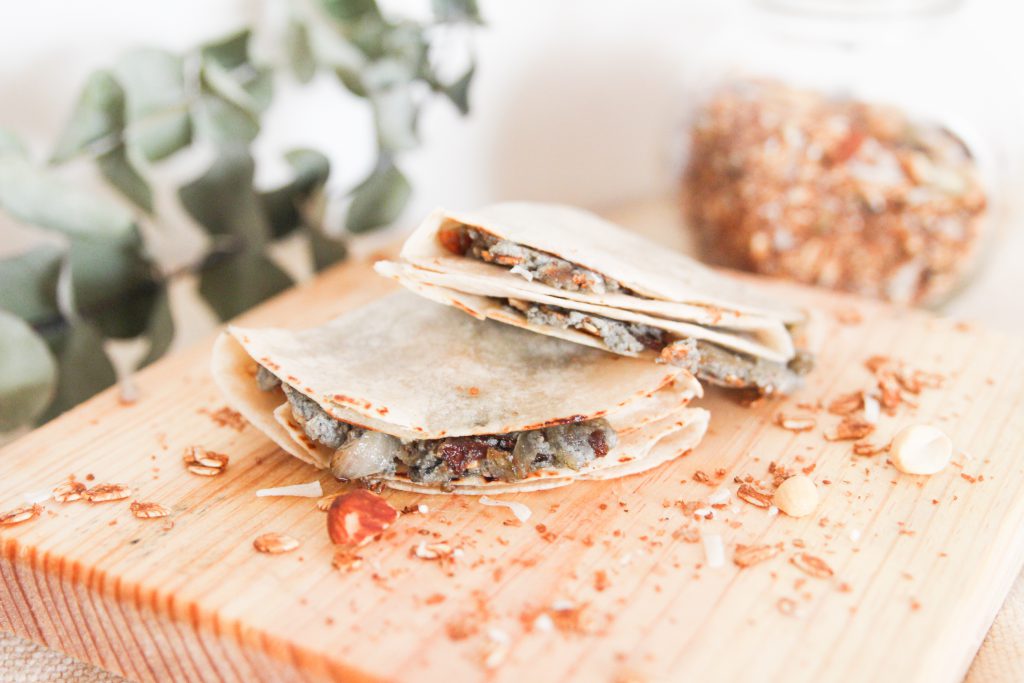 Ingredients:
3 onions, cut into eights
11 oz crumbled goat cheese
6 oz granola
4 x 8 inch wraps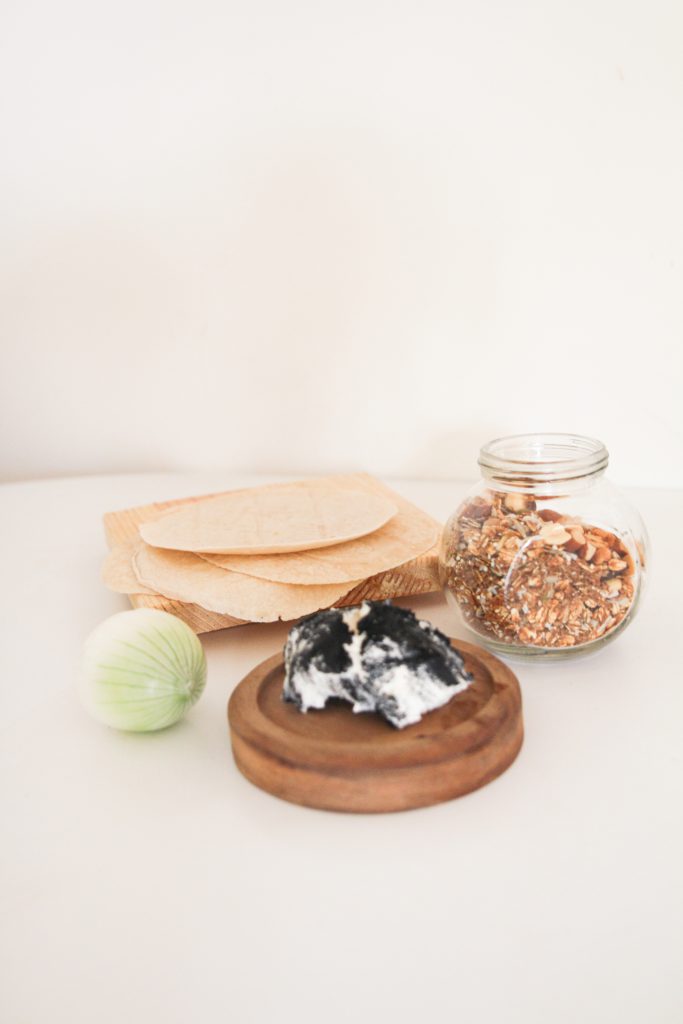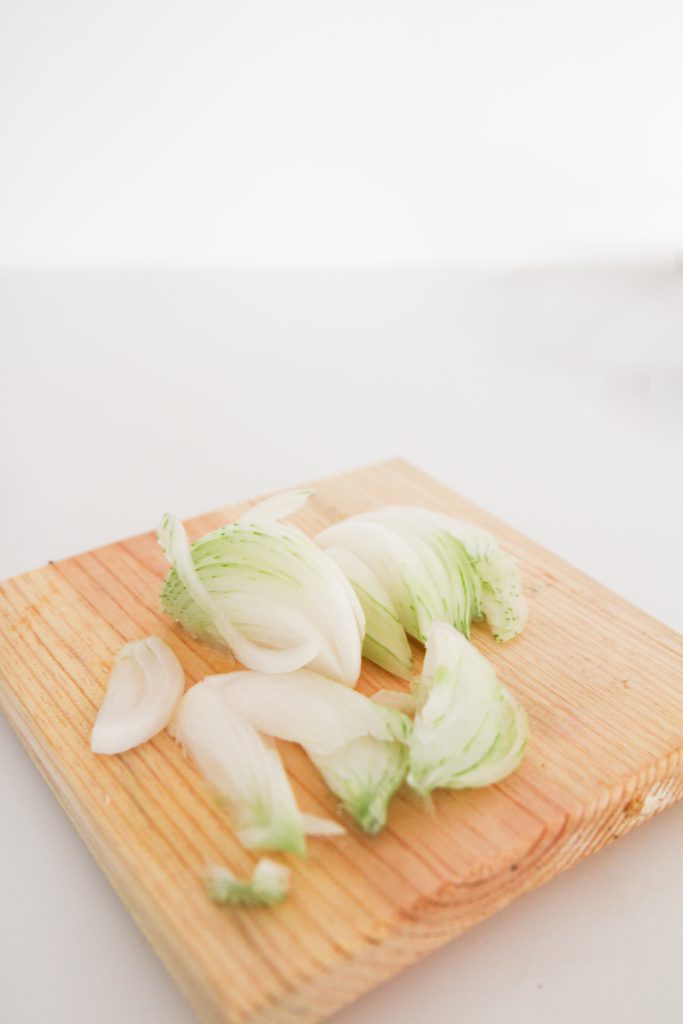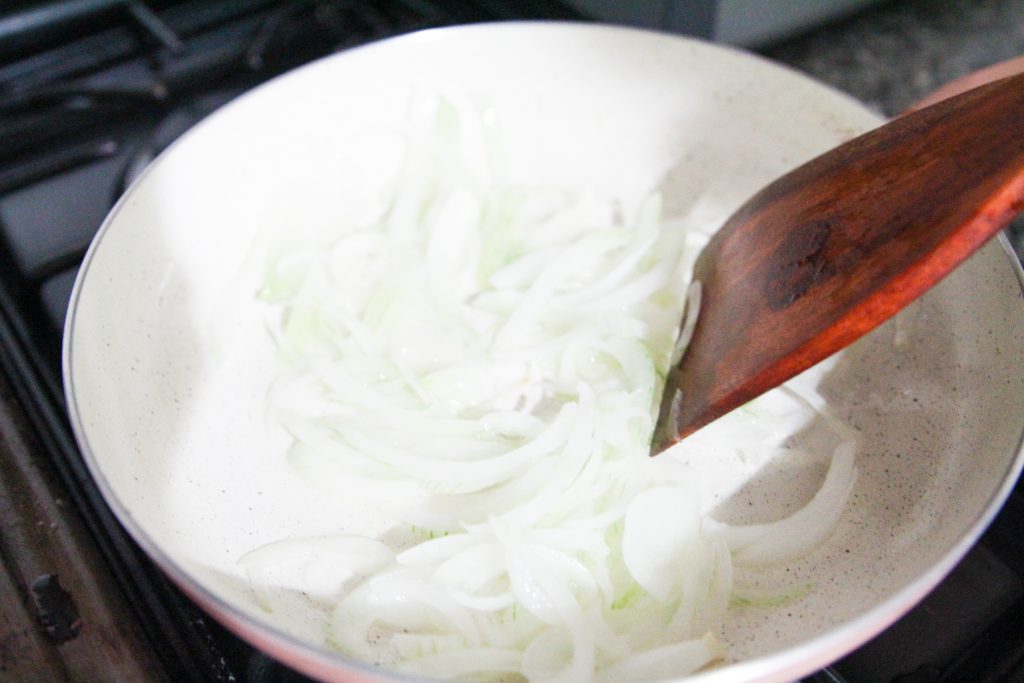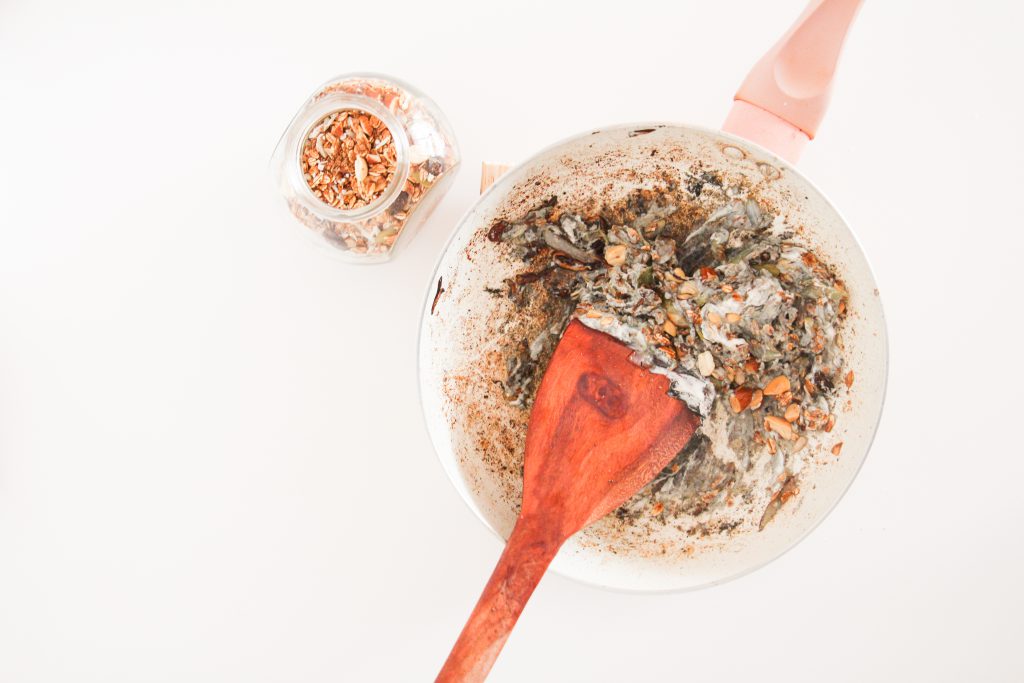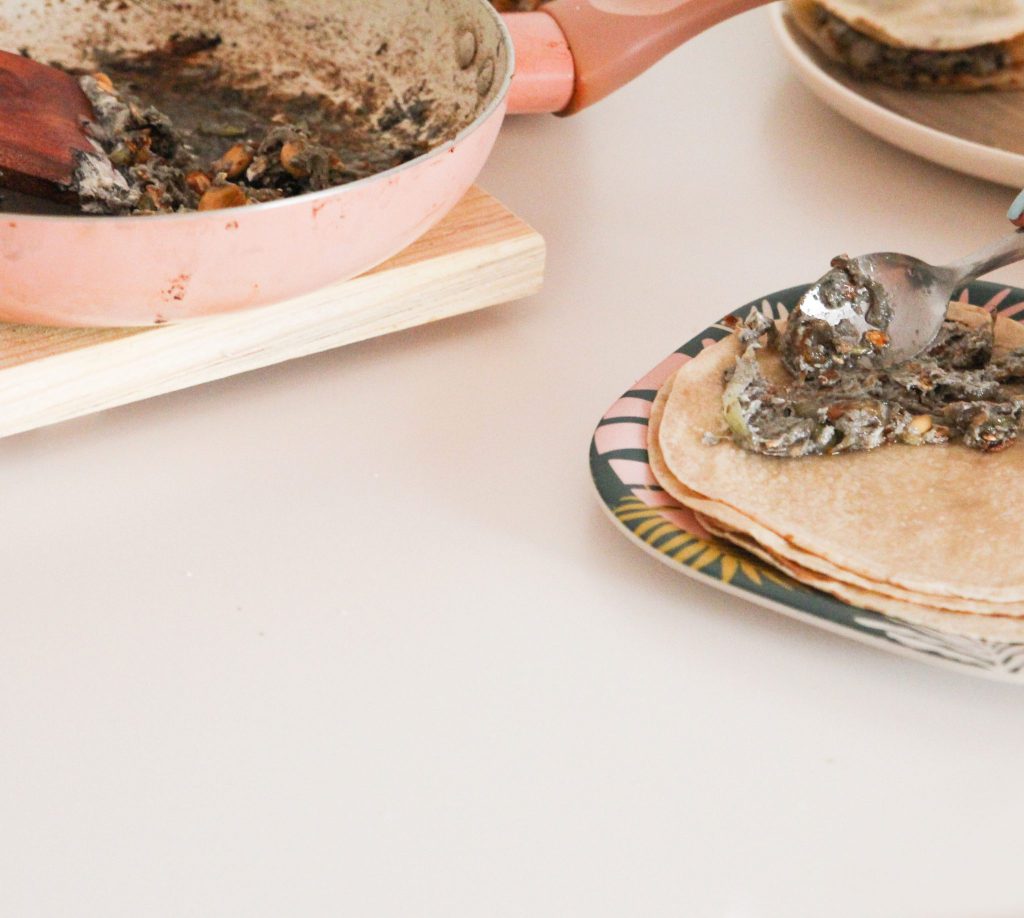 Very SIMPLE, lots of flavors, perfect year-round, and definitely a crowd-pleaser.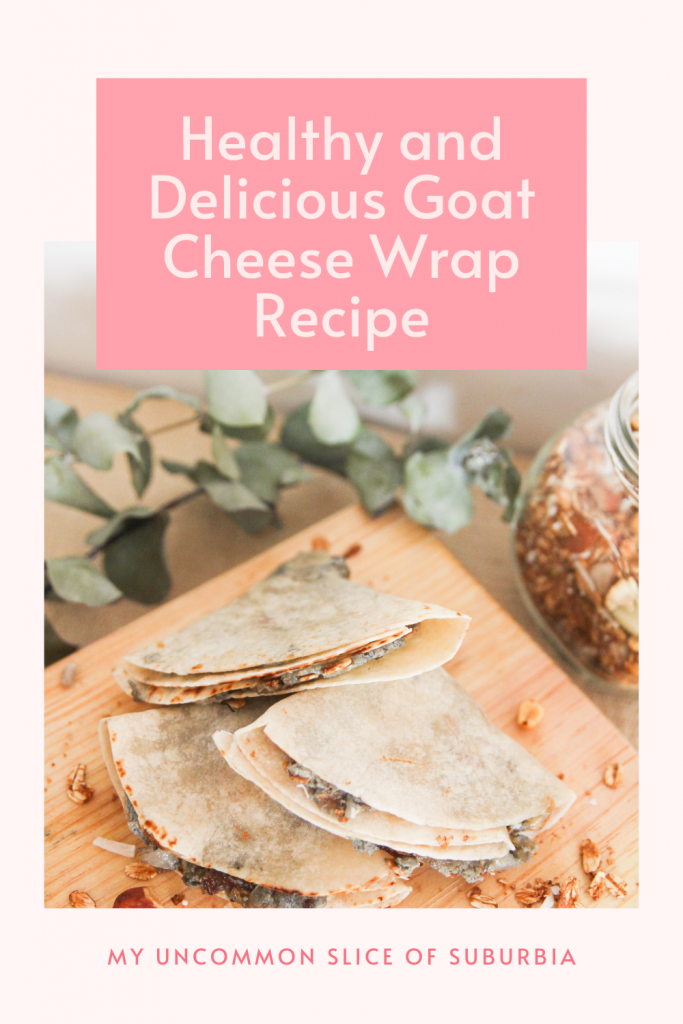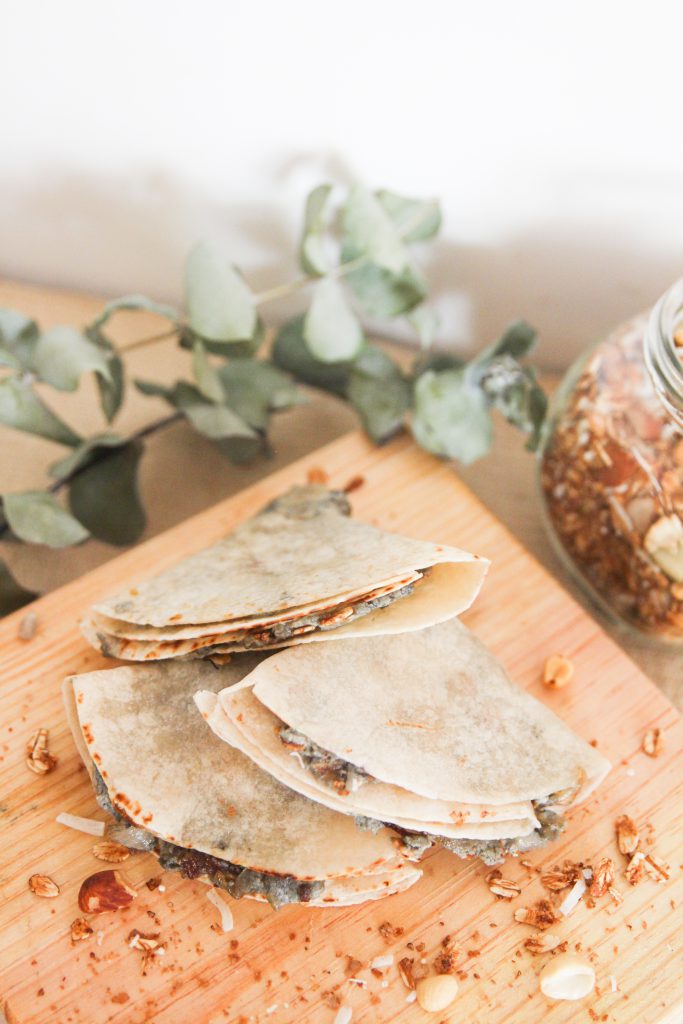 If you are looking to make this into a dinner meal, here are a few suggestions for some great sides:
Green Salad
Cup of Soup
Quinoa
Carrots and hummus
Fresh fruit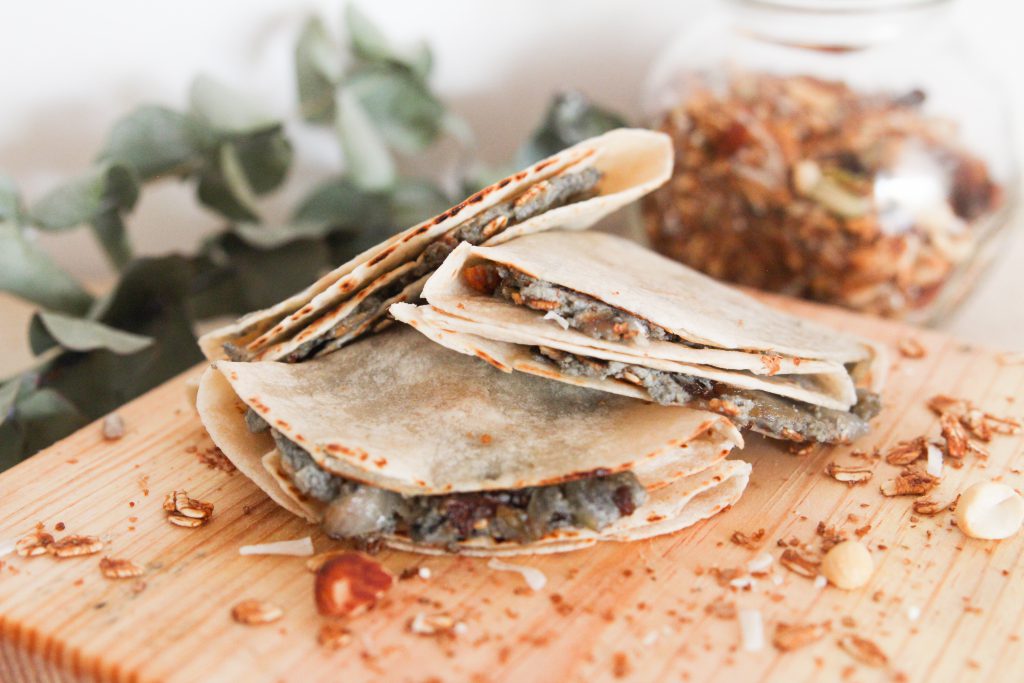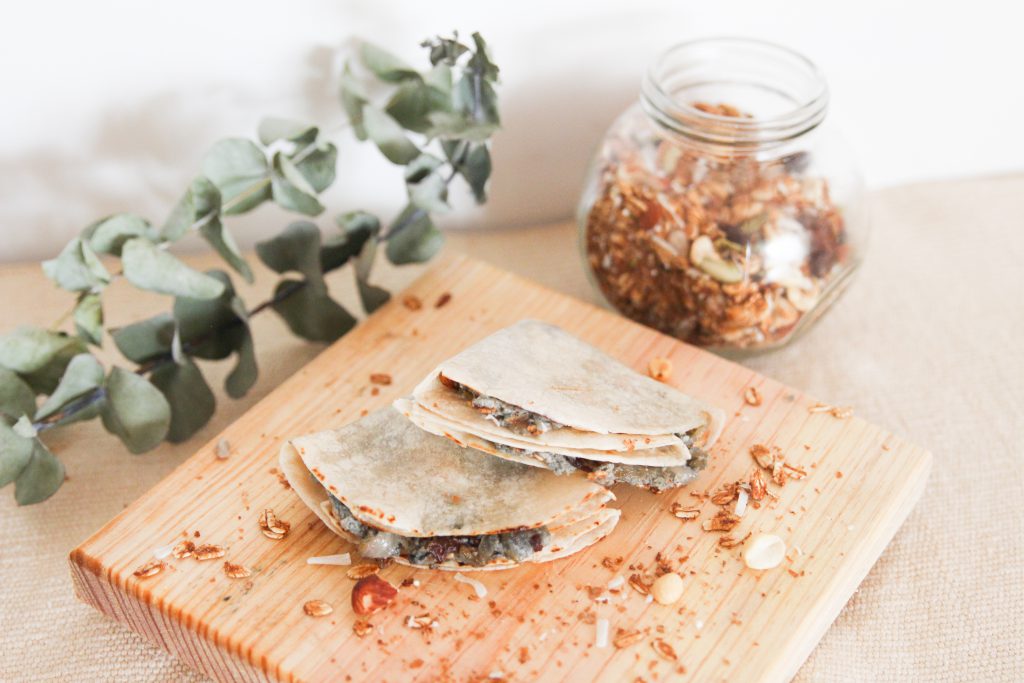 There are so many other ingredients you can add to your wraps:
Red Bell Peppers
Basil
Eggplant
Black Beans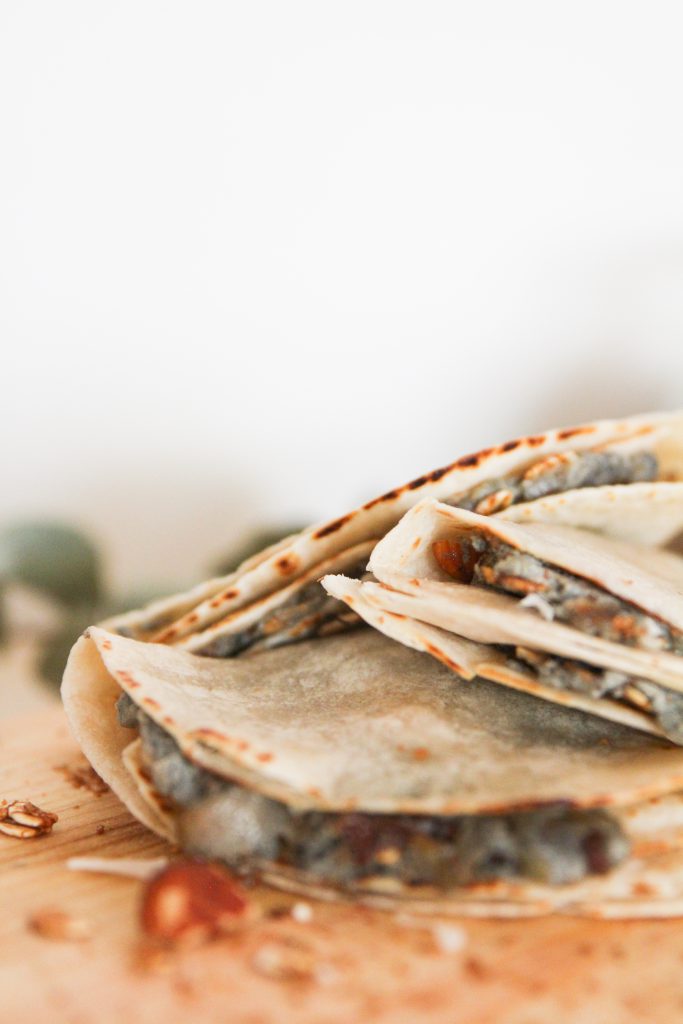 I like to use gluten-free wraps, veggie wraps, or Tumaro's 8″ Carb Wise Tortilla Wraps but pita or whole-grain bread works just as well.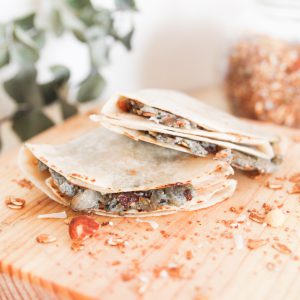 Goat Cheese Wrap Recipe
Ingredients
3

Onions, cut into eights

11

Ounces

Crumbled goat cheese

6

Ounces

Granola

4

8 inch wraps 
Instructions
Cook the onions in a skillet until cooked through. (about 5 minutes)

Combine the onions with the goat cheese and granola.

Preheat a skillet, add the wraps one at a time and cook for 10-15 seconds on each side.

Spread the mix evenly on each wrap.

Fold each wrap in half three times to create a cone-shape.
Thank you so much for stopping in today, enjoy the rest of the week.