Chocolate Berry Crepe Recipe
Looking for a dessert that will satisfy any chocolate lover who also loves the delicious flavors of fresh berries? These Chocolate Berry Crepes are the perfect treat and everyone at the table will feel special eating them!  I leave the crepe making to my husband, it's always a special treat on the weekends to wake up to the smell of these amazing crepes!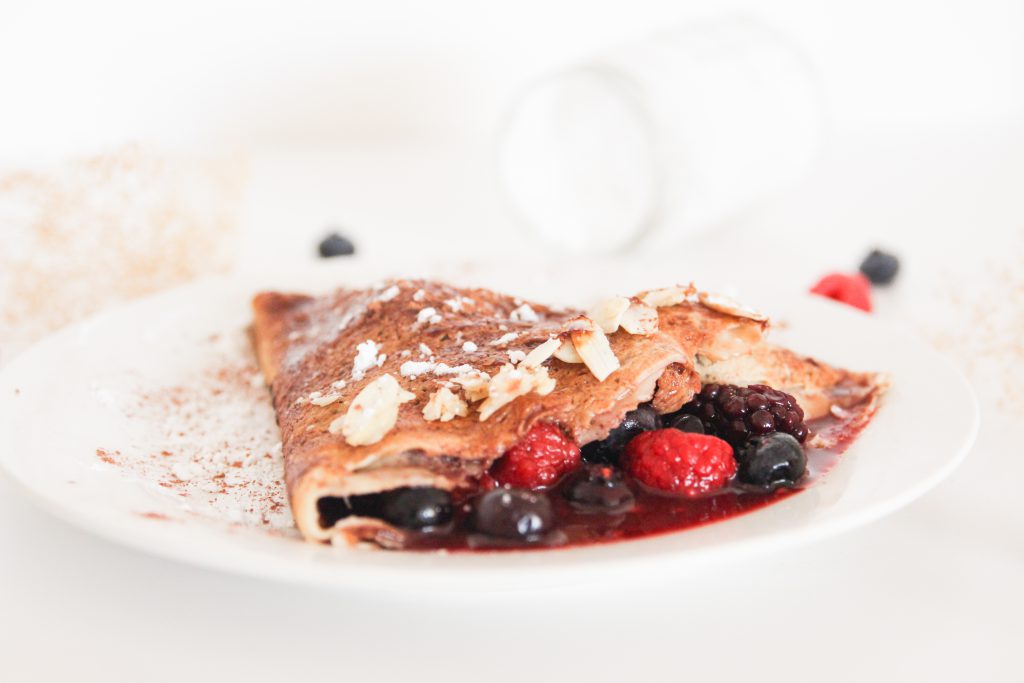 Affiliate links listed below
Tip: crepes should be thinner than thicker, my husband uses this Crepe Tool
and they always turn out perfect!
Makes 8-10 crepes
Ingredients
4 eggs
1 ½ cup flour
¾  cups of milk
⅓  cups of unsweetened cocoa powder
1 tbsp superfine sugar (or to taste)
3 tbsp melted butter
Berry compote
7 oz blackberries
10 oz raspberries
7 blueberries
1 tbsp cinnamon
¼ cup fine sugar
Juice of 1 lime
Topping
Vanilla ice cream
Confectioner's sugar
Directions
For the berry compote:
Put the berries in a pan.

Add the sugar, lime juice, and cinnamon. 

Cook over low heat until the sugar dissolves.
Crepe
Beat the eggs, butter, sugar, and milk in a bowl.

Pour the dry ingredients into the mixture and beat until a batter is formed. Pour the batter into a pitcher.

Heat a shallow skillet over medium heat and add 1 teaspoon of butter.

Cook till the middle is set and flip the crepe to cook the other side.

Repeat the process until the batter is finished.

Fill your crepe with the berry compote.

Optionally, top with confectioners' sugar and vanilla ice cream.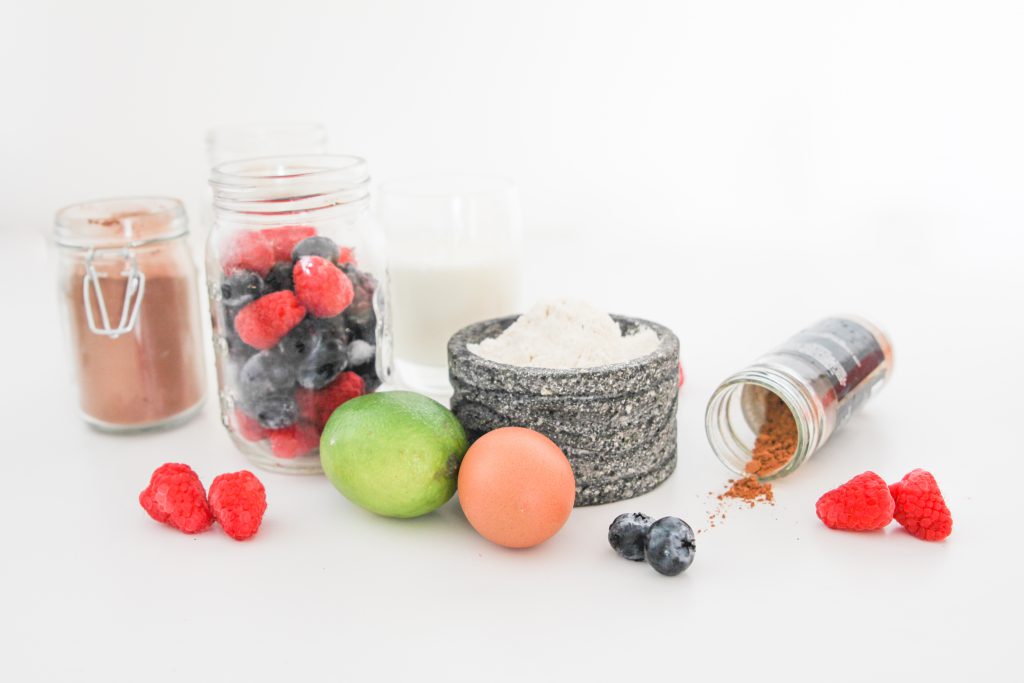 Seemingly rich and decadent, these crepes can be made a day or two in advance and filled before serving. Simply
 store them in a sealed container with sheets of waxed paper between each crepe until you're ready to serve them.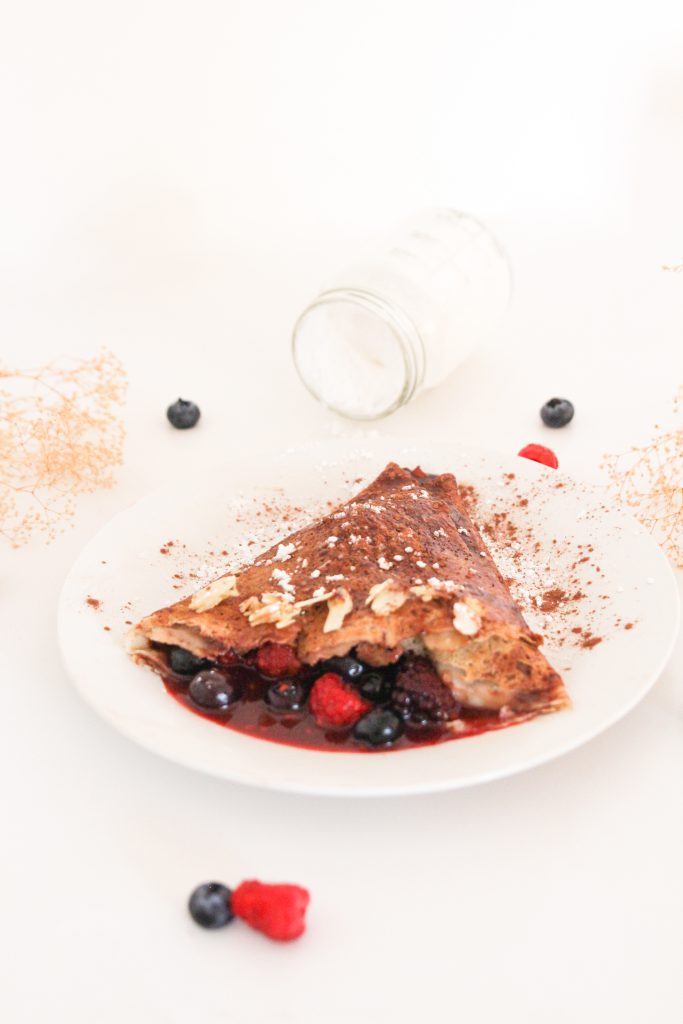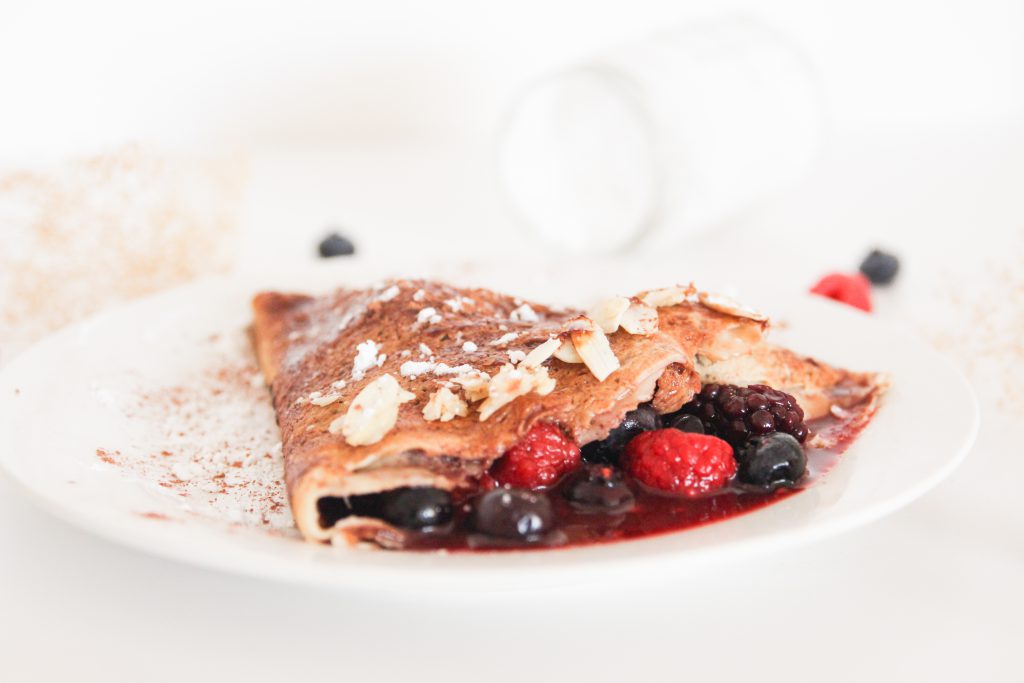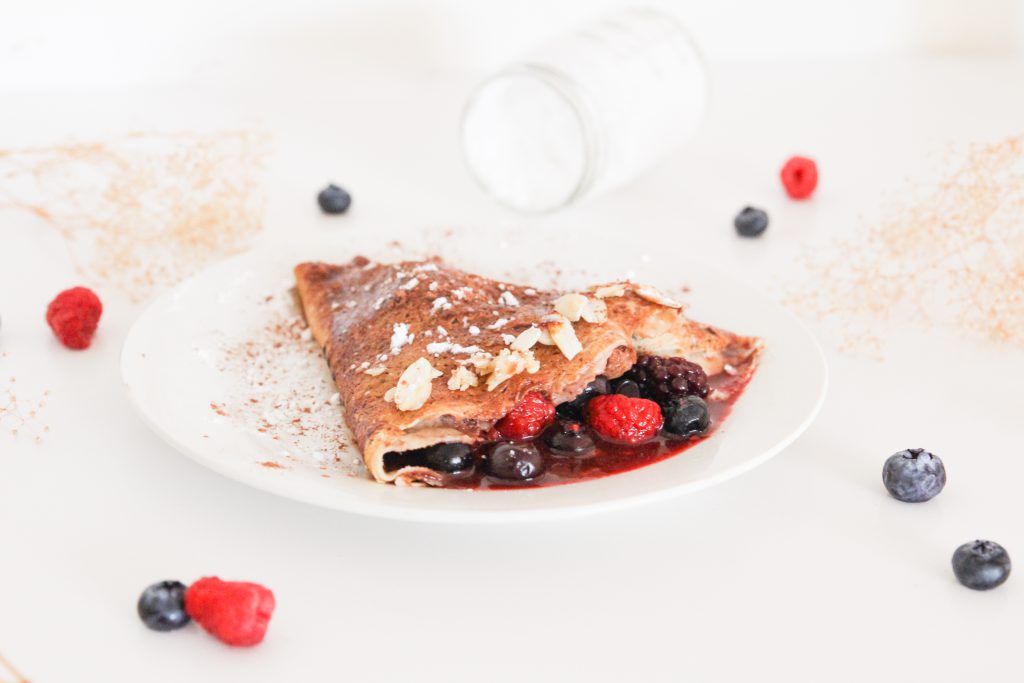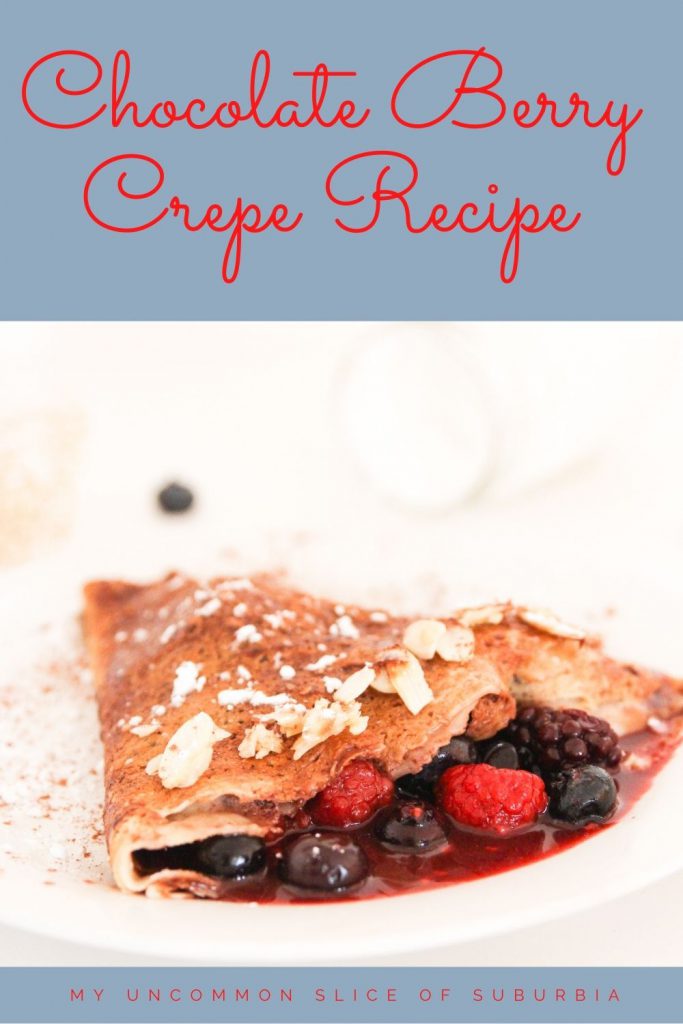 These would be perfect for a beautiful weekend brunch!