Strawberry Ice Cream Cake & A Giveaway
Today I am taking advantage of national ice cream pie day with a recipe for Strawberries and Cream Ice Cream Cake. In addition to sharing this delicious recipe how about we celebrate with a Giveaway with not only ONE but TWO giveaways from Ginny's, woo hoo!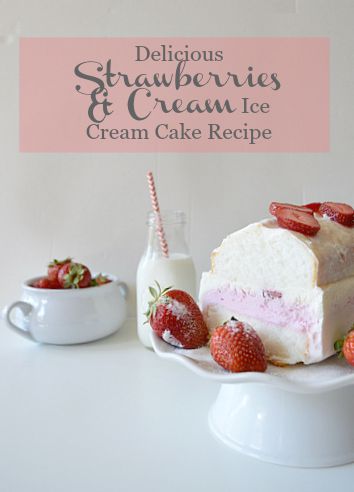 Growing up my mom used to always cut up all the delicious fresh strawberries during summer, and serve it on top of angel food cake, strawberry ice cream and whip cream.  I thought to myself, hmmm, why not make an ice cream pie with all these fabulous ingredients . It was pure heaven and the kids gobbled it all up, the best part, super easy to make.
 Ingredients
1 pound cake or angel food cake
1 cup heavy cream
1 teaspoon vanilla extract
1 tablespoon confectioners' sugar
2 cups strawberry ice cream
10-15 whole strawberries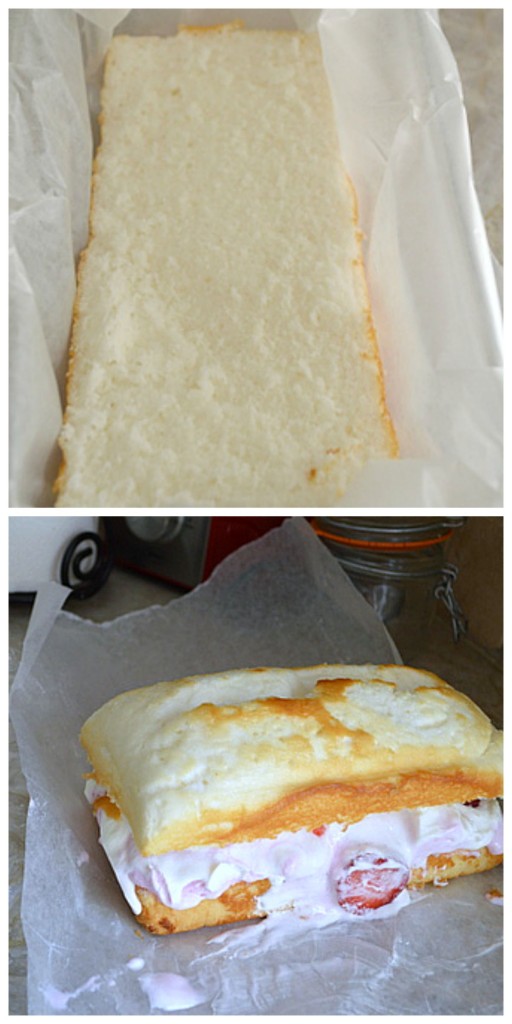 Directions
In a large bowl, whip cream until stiff peaks are just about to form. Beat in vanilla and sugar until peaks form.
Line a 9×5 loaf pan with freezer paper or aluminum foil.  You will want to leave an overhang so you can lift the cake out.
Cut the pound cake in half and place the bottom half of the cake on the bottom of the pan.
Spread a layer of ice cream over the cake. (You will need to have the ice cream out for a little while to soften it)
Slice the strawberries and place them on top of the ice cream.
Spread the whipping cream over the strawberries.
Place the second half of the cake on top of the whipping cream.
Spread the rest of the whipping cream on top of the cake slices.
Let cake set in the freezer overnight.
Lift the cake out of the pan, cut into slices and enjoy!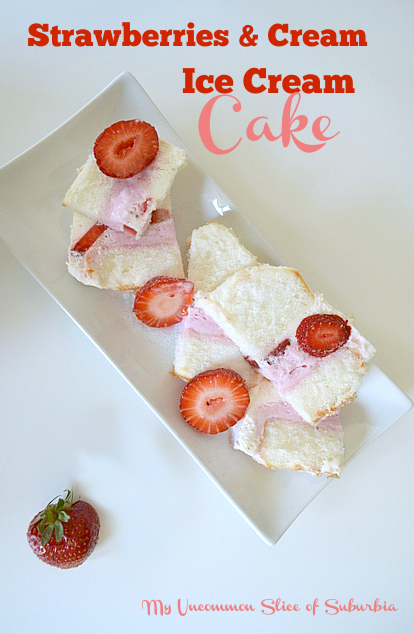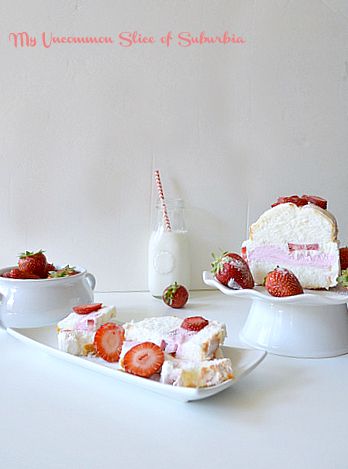 Looking for some new kitchen supplies to make some delicious desserts?  I am giving you  a chance to win a $100 gift card to Ginny's,they have some of the most amazing kitchen supplies! Make sure you also enter to win one of five $250 Gift cards in addition!  Good Luck to everyone!