American Flag Sugar Cookies
 Celebrate America's Independence Day this year with these delicious red, white, and blue patriotic sugar cookies for 4th of July!
They are pretty easy to make and the kids of any age would love to decorate them!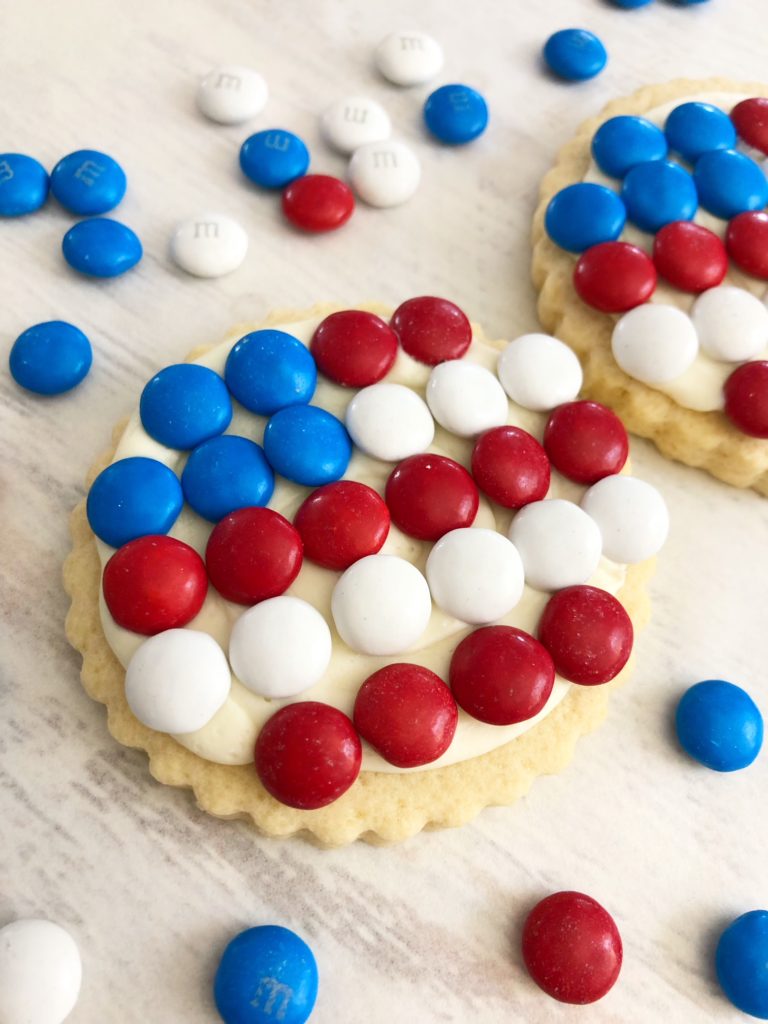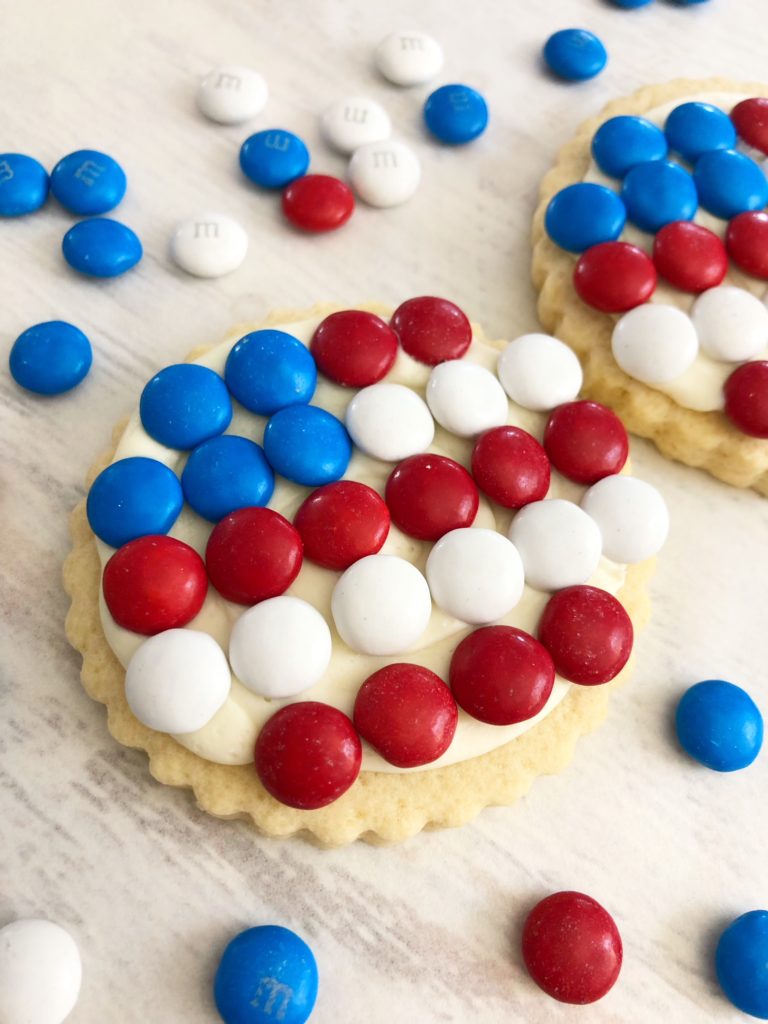 Makes: about 12 cookies
 Ingredients
3/4 Cup softened butter, salted
2/3 Cup granulated sugar
1 teaspoon almond extract
1 large egg
2 1/2 cups all purpose flour
1-2 Tablespoons water
1 large bag red, white and blue M&M's
Vanilla frosting
Decorating bag
Round decorating tip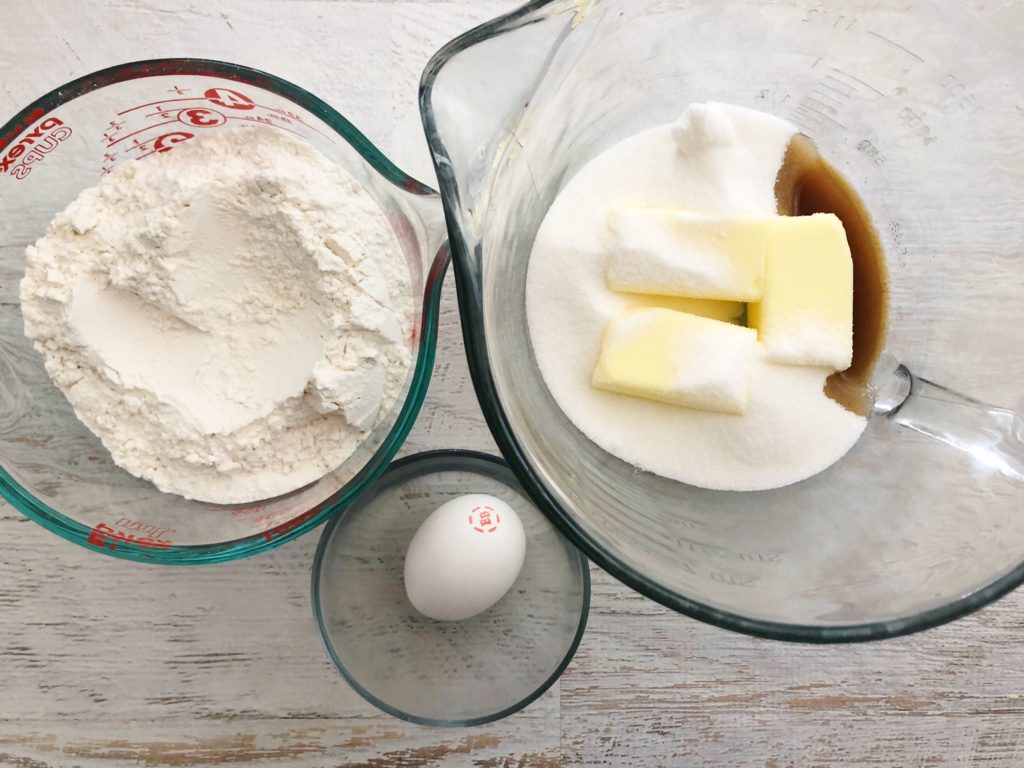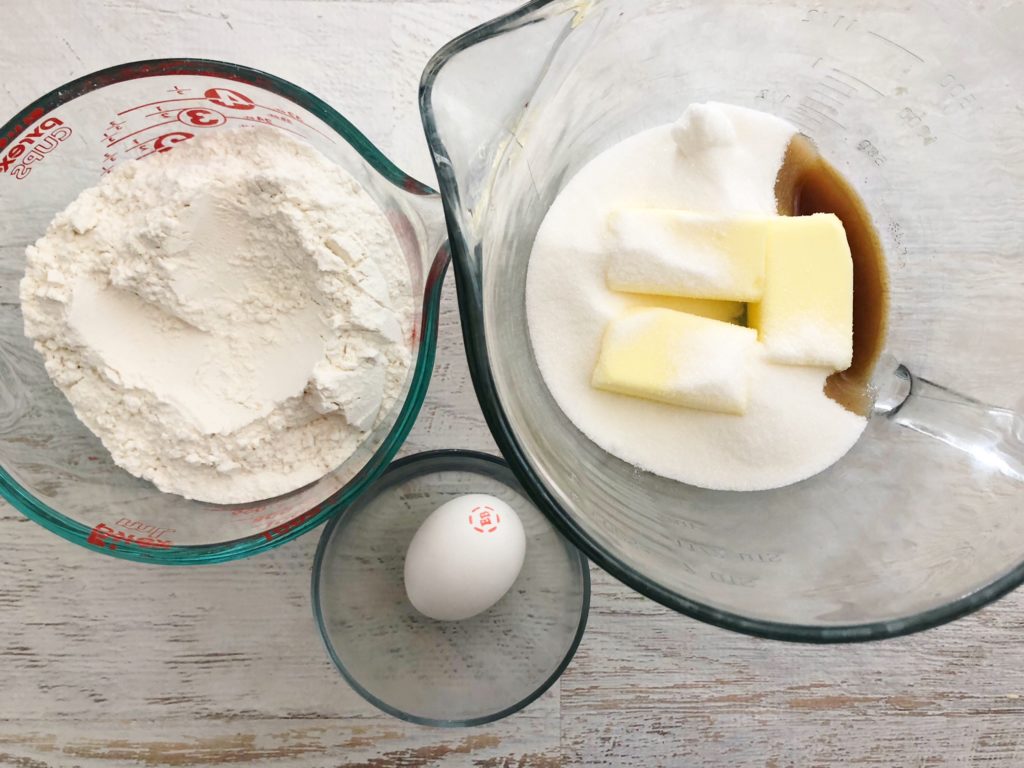 Directions
1. Preheat your oven to 325 degrees and line a baking sheet with a piece of parchment paper.
2. Use a hand or stand mixer to beat your butter and sugar together until creamy.
3. Mix in your almond extract and egg.
4. Now mix in your flour and water.
5. Knead the dough in your hands, add a couple tablespoons of flour if the dough is too sticky.
6. Lay down another piece of parchment paper, flour a rolling pin and roll your dough out to about 1/8" thick.
7. Use a scalloped circle cookie cutter to cut out about 12 circles and place into your lined baking pan.
8. Bake your cookies for 8 to 10 minutes and let cool.
9. Place a round decorating tip into your decorating bag and fill with vanilla frosting.
10. Frost each cookie with the decorating bag.
11. Use your M&M's to make a Flag onto each cookie by filling each cookie with 5 rows.
Row 1: 2 blue, 2 red
2: 3 blue, 3 white
3: 6 red
4: 6 white
5: 4 red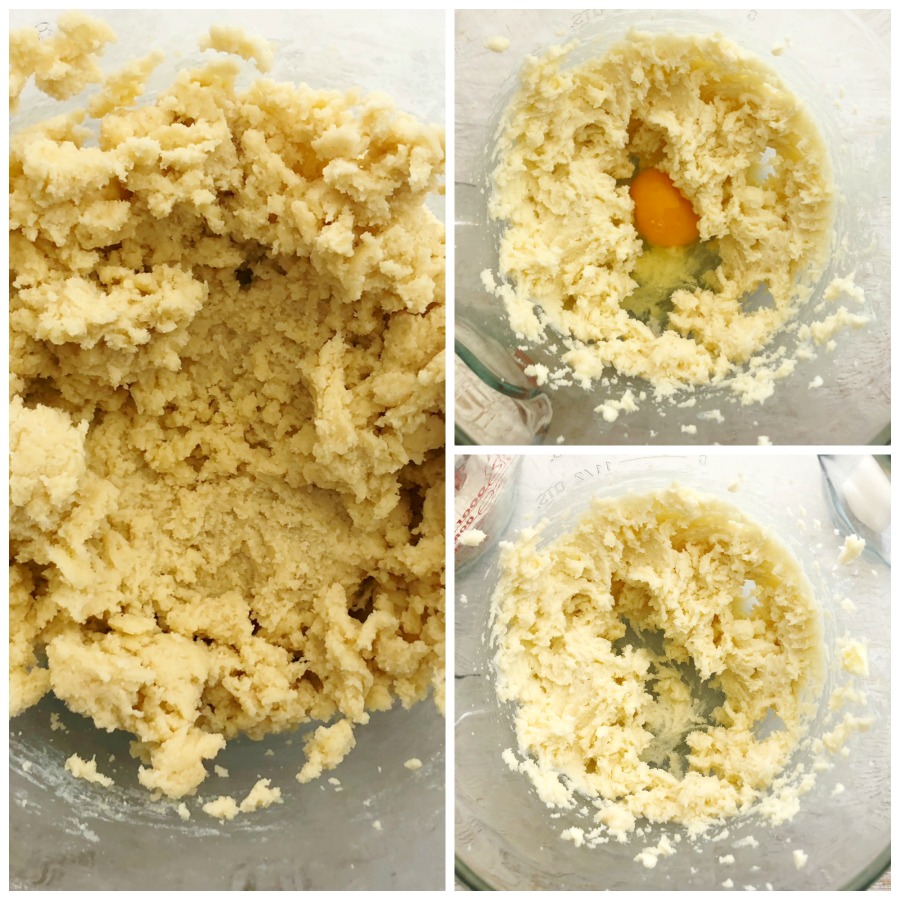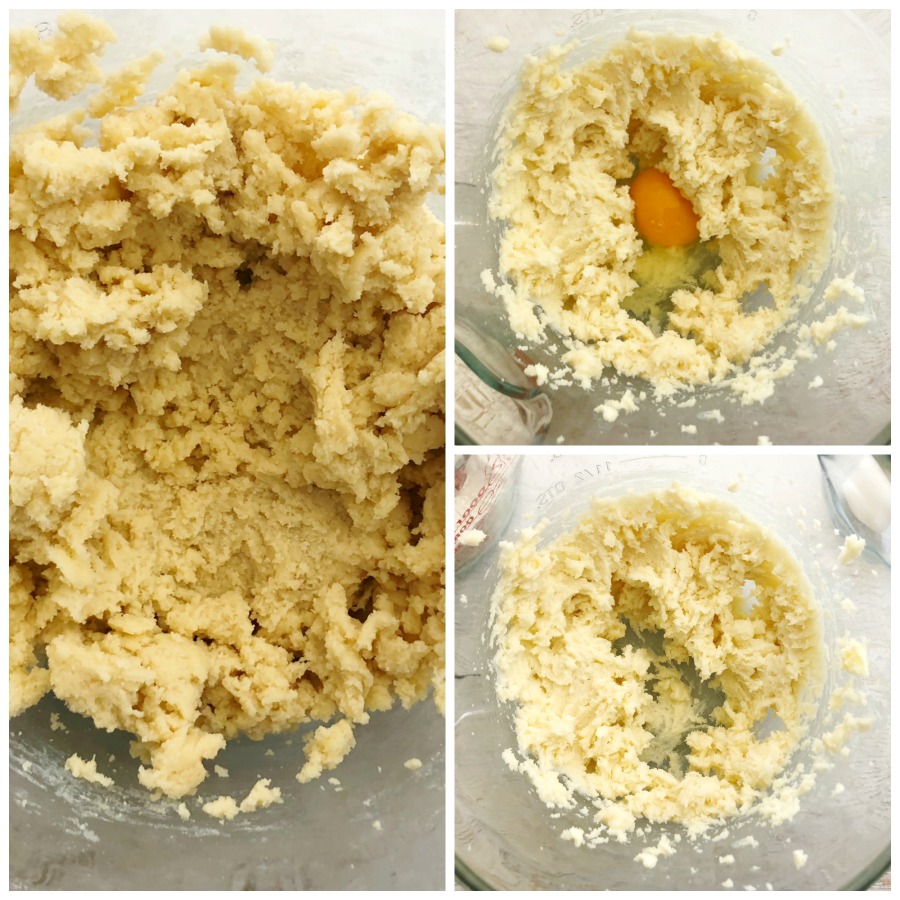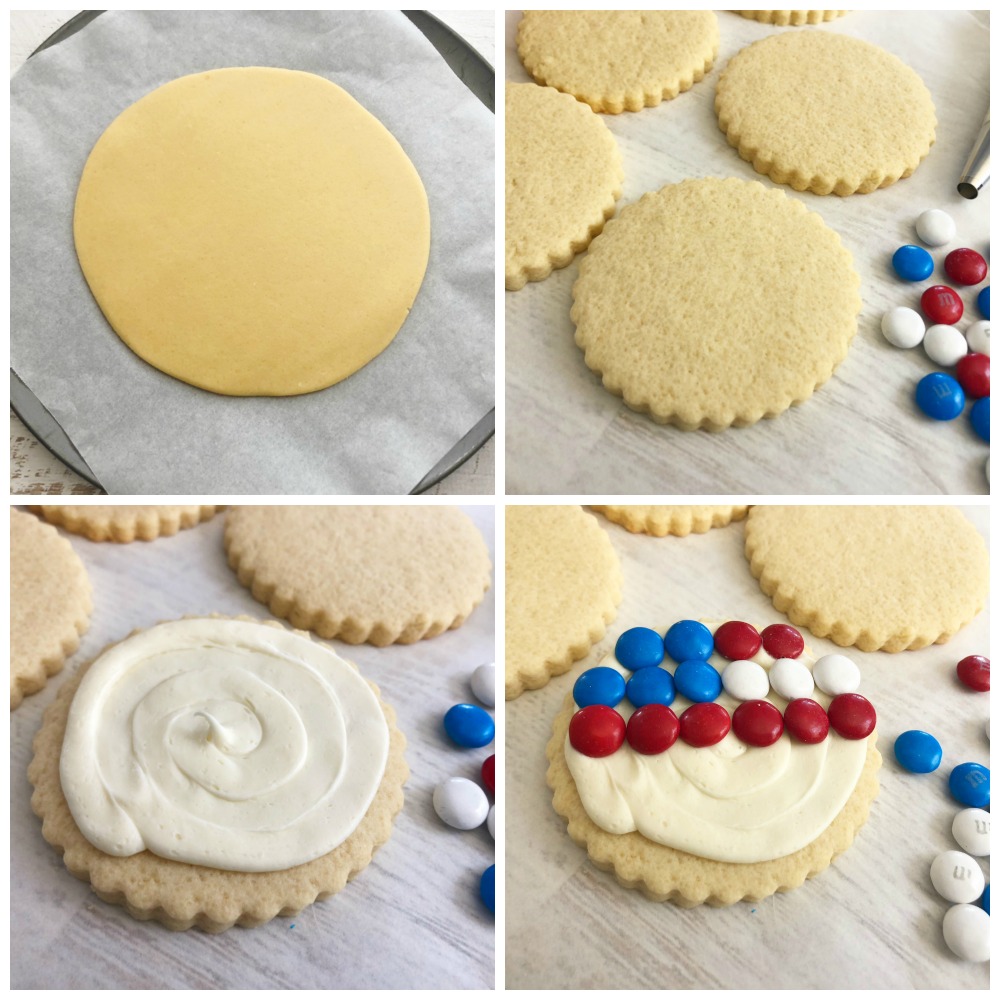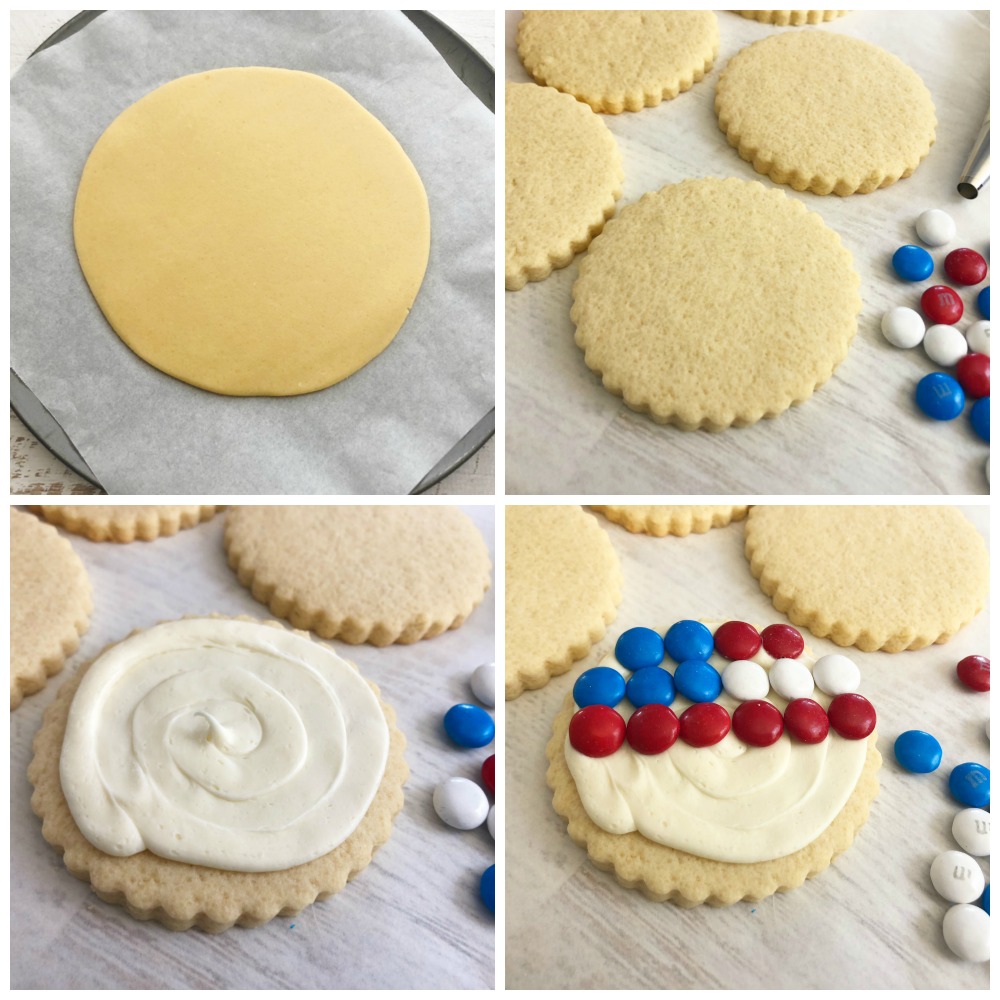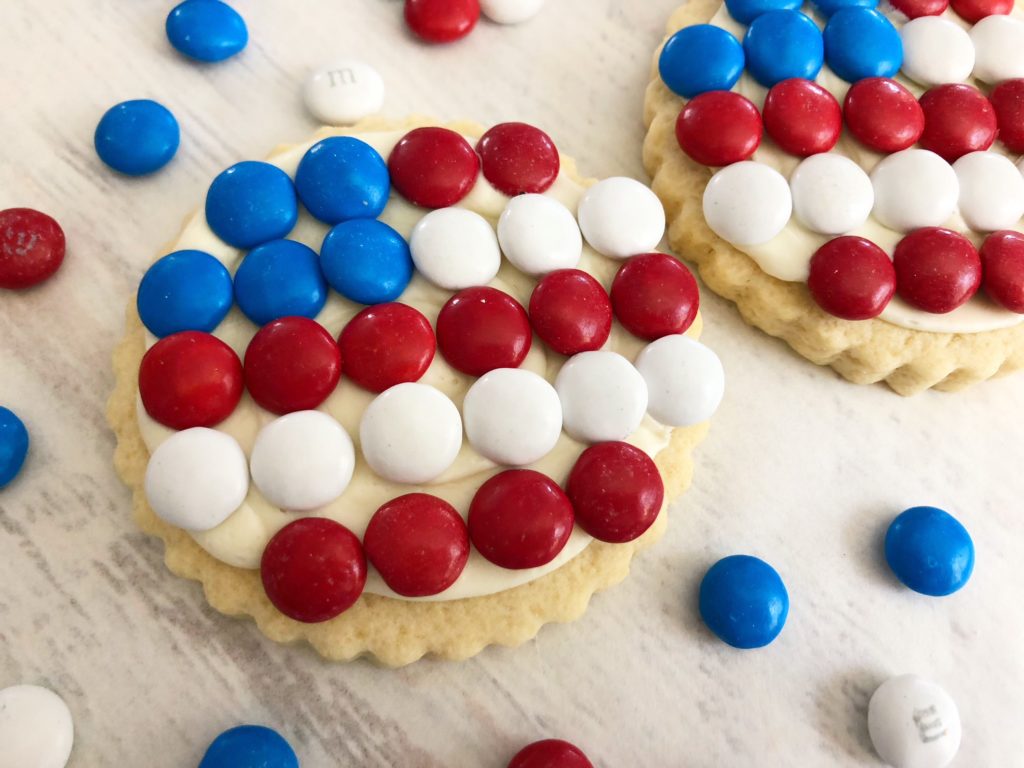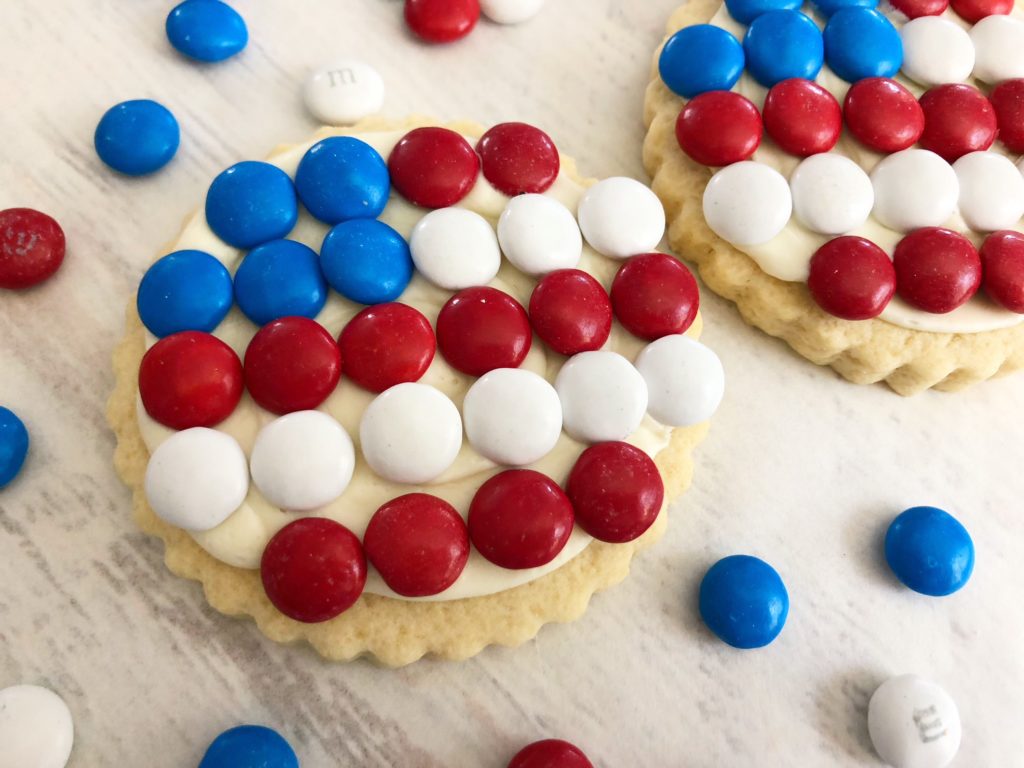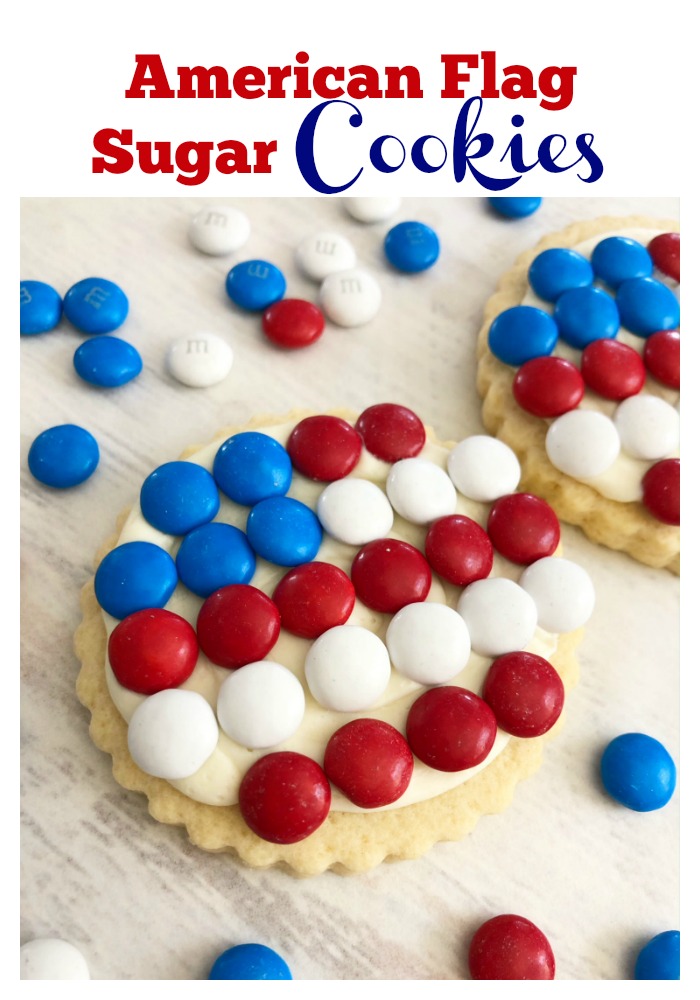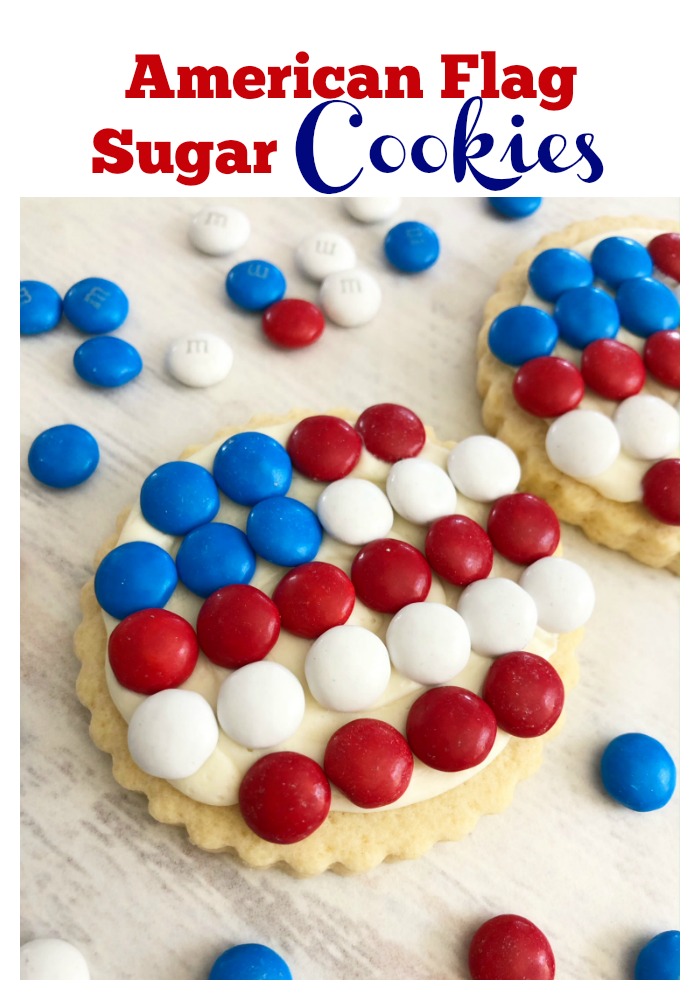 Enjoy!