Do I have a treat for you, frozen hot cocoa spoons, so easy to put together and are so yummy dipped in hot cocoa.  The kids go nuts for them and love to help make them.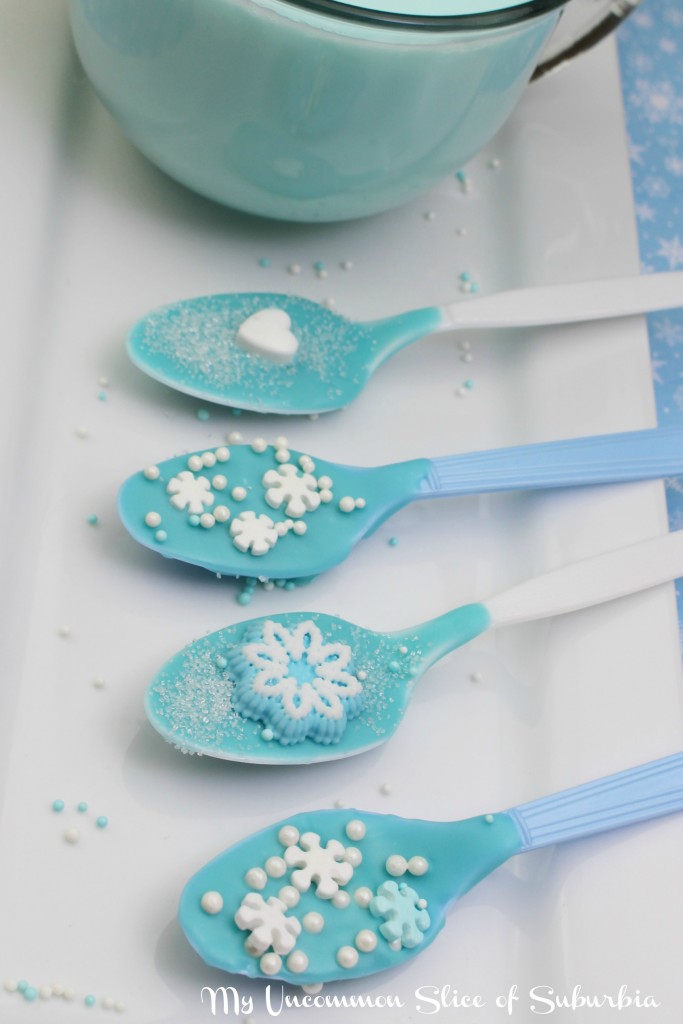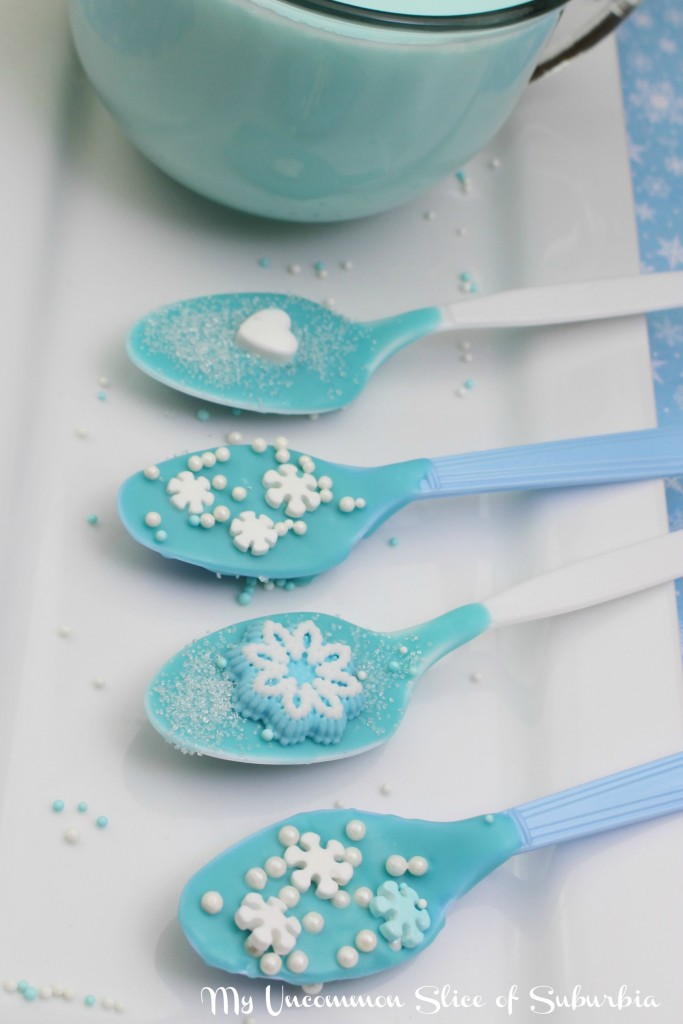 This recipe will yield one dozen hot cocoa spoons:
SUPPLIES NEEDED
12 Plastic Spoons
2 T solid shortening
3/4 cup  white and or blue chocolate melts
Edible snowflakes
Sprinkles
DIRECTIONS
1. Line a baking sheet with wax paper. Set aside.
2. In a double boiler, melt the shortening.
3. Add the chocolate melts and stir continuously until completely melted. Let cool for 1 minute.
4. Dip each spoon into the melted chocolate, filling it completely.
5. Lay each spoon onto the baking sheet with the handle of the spoon over the edge of the baking sheet. This will help balance the spoon so the chocolate does not spill out before it sets.
6. Sprinkle spoons with edible snowflakes, sprinkles, nonpareils, pearls, etc.
7. Let each spoon"set" for at least 20 minutes in the freezer.
8. ENJOY!!
Gift Idea-wrap each spoon in cellophane and tie with a pretty ribbon to give as a gift or favor!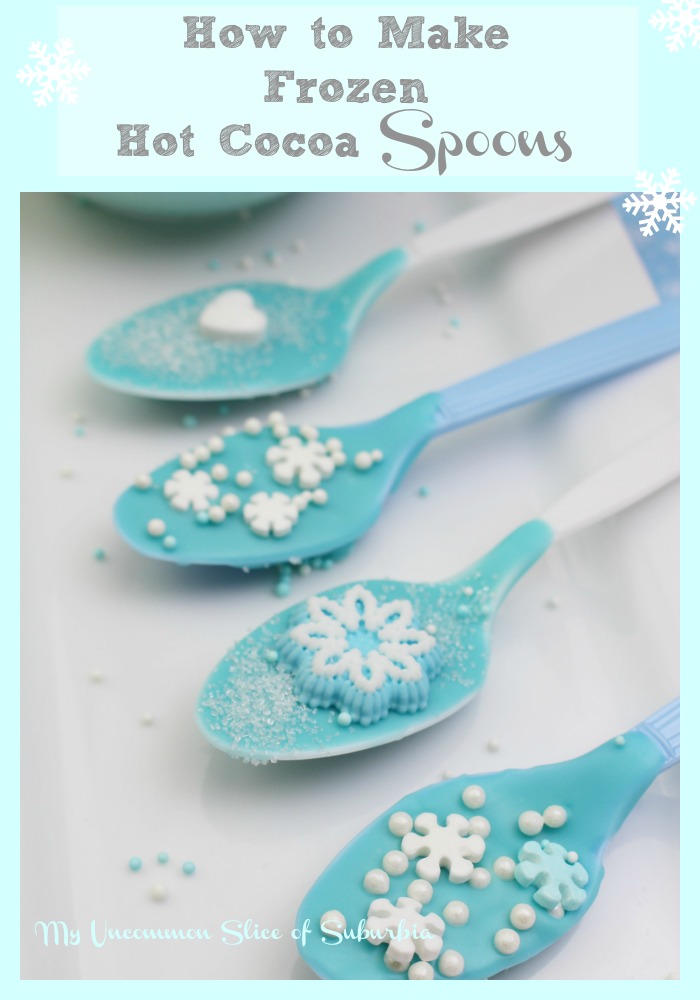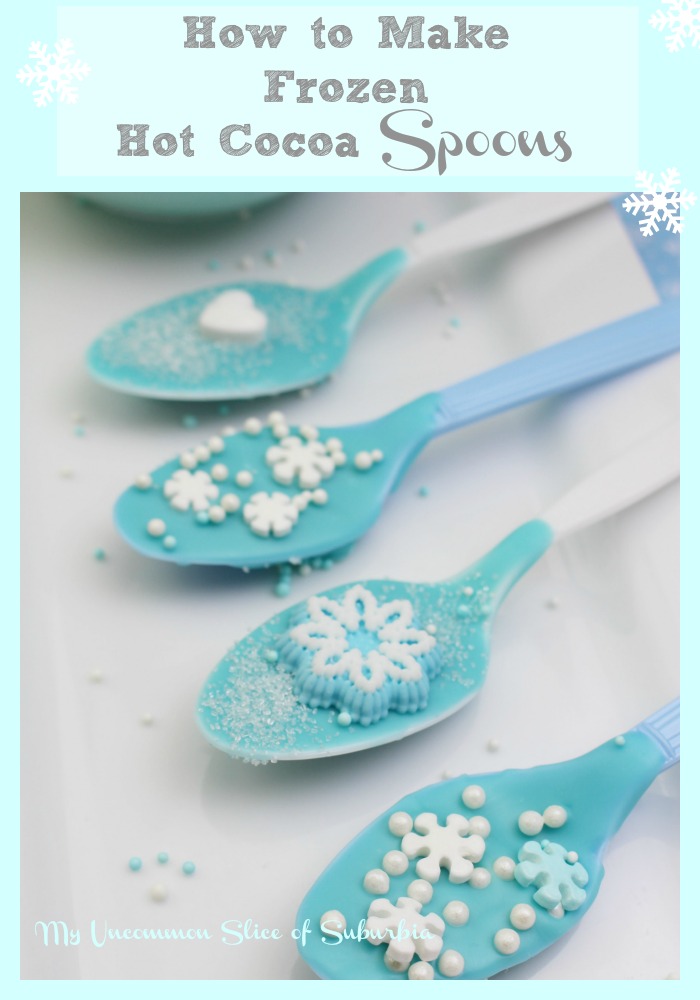 One of my favorite things when the weather is chilly, is curling up by the fire and sipping on a piping hot cup of tea while the kids enjoy their hot chocolate.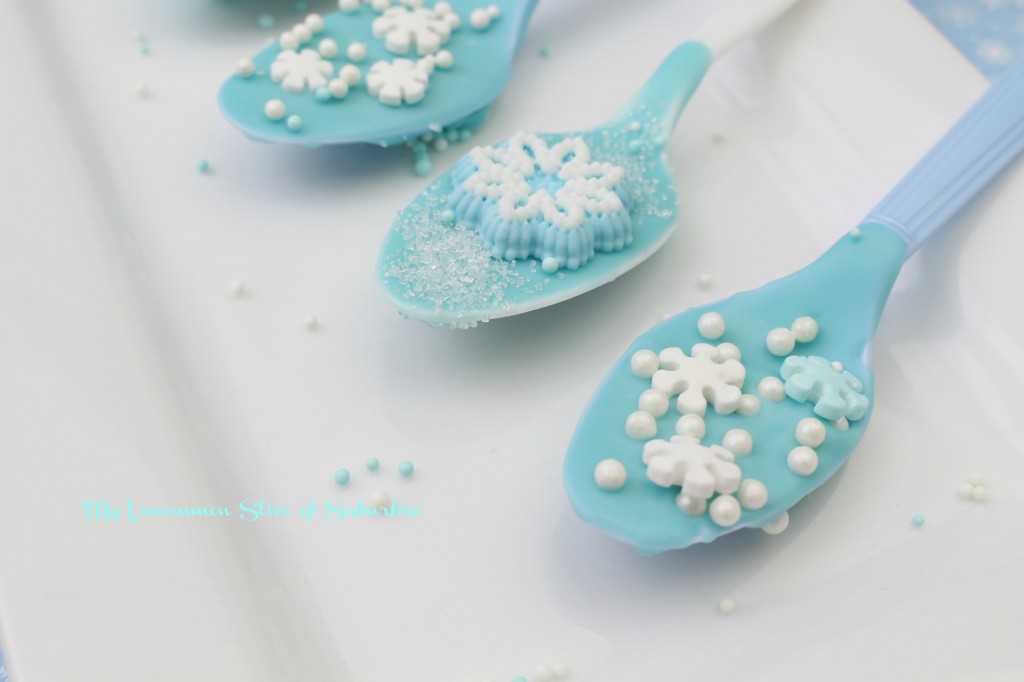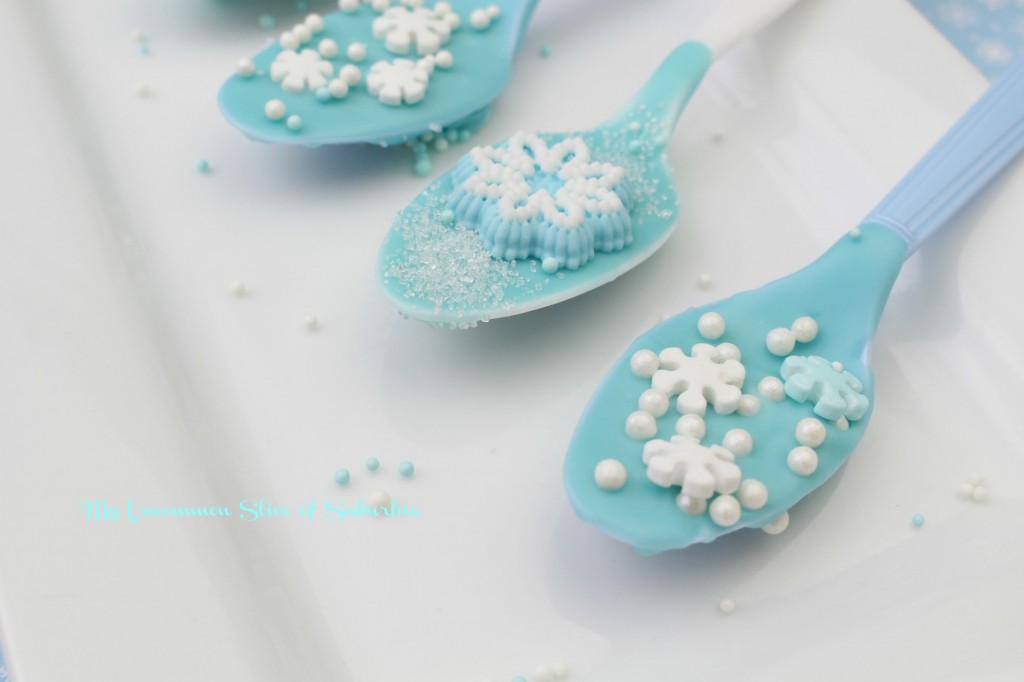 Thanks so much for stopping in today, have a wonderful weekend!