Firecracker Candy Coated Pretzels
These Firecracker Candy Coated Pretzels are one of my favorite easy desserts to make for any patriotic Holiday. Not only do they have a fun and festive look, they taste great too and the kids will love helping you make them!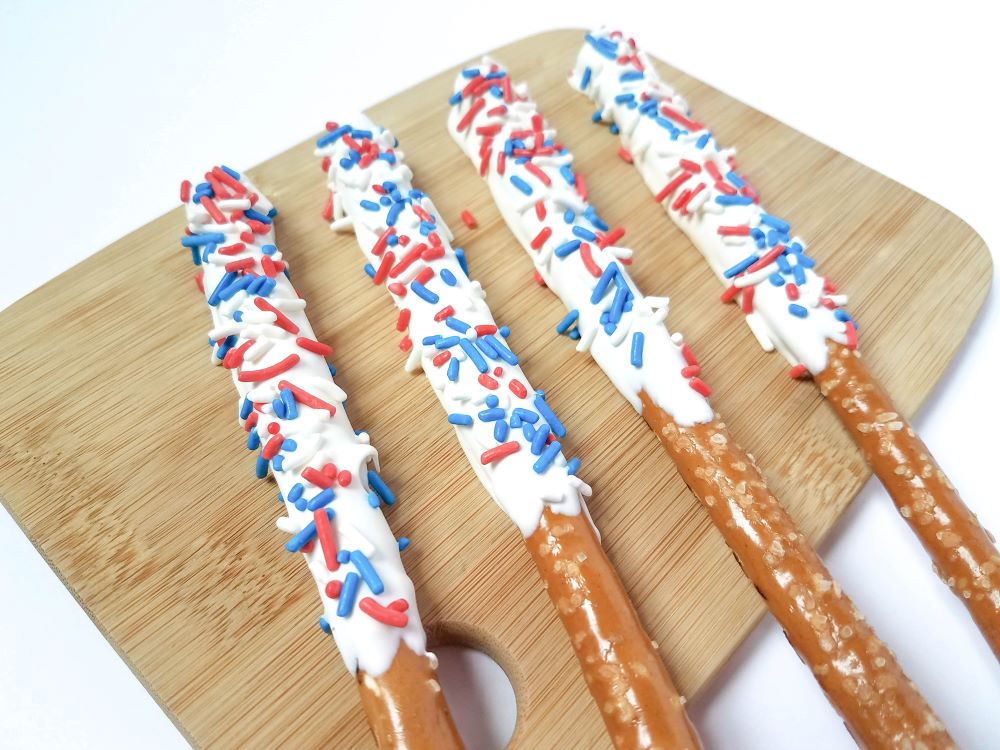 Ingredients/supplies:
12 pretzel rods
6 ounces (half bag) of White Candy Melts
Red, white and blue sprinkles
Wax paper
spoon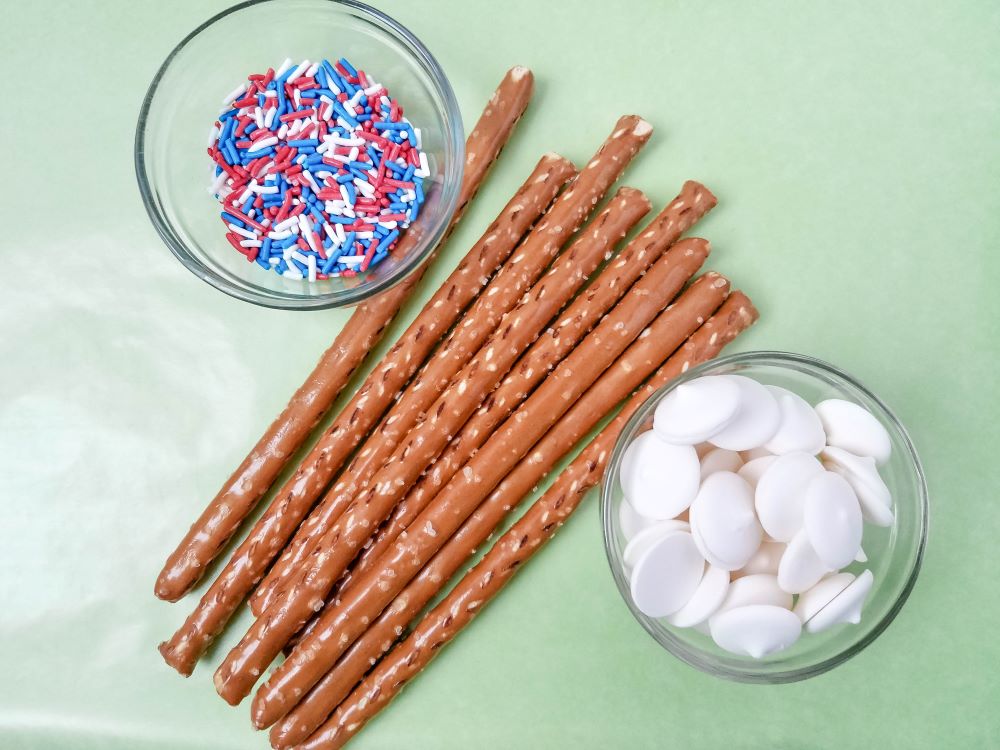 Directions:
Line a large tray or baking sheet with wax paper.
Melt the candy according to package directions.
Dip pretzels into melted candy, and using a spoon, cover pretzel about halfway with melted candy.
Hold pretzel longways over the cup or bowl, allowing excess candy to drip off.
Place on wax paper lined baking sheet and top with sprinkles right away so that they can stick well.
Place in refrigerator for about 30-60 minutes to harden.
Easy Peasy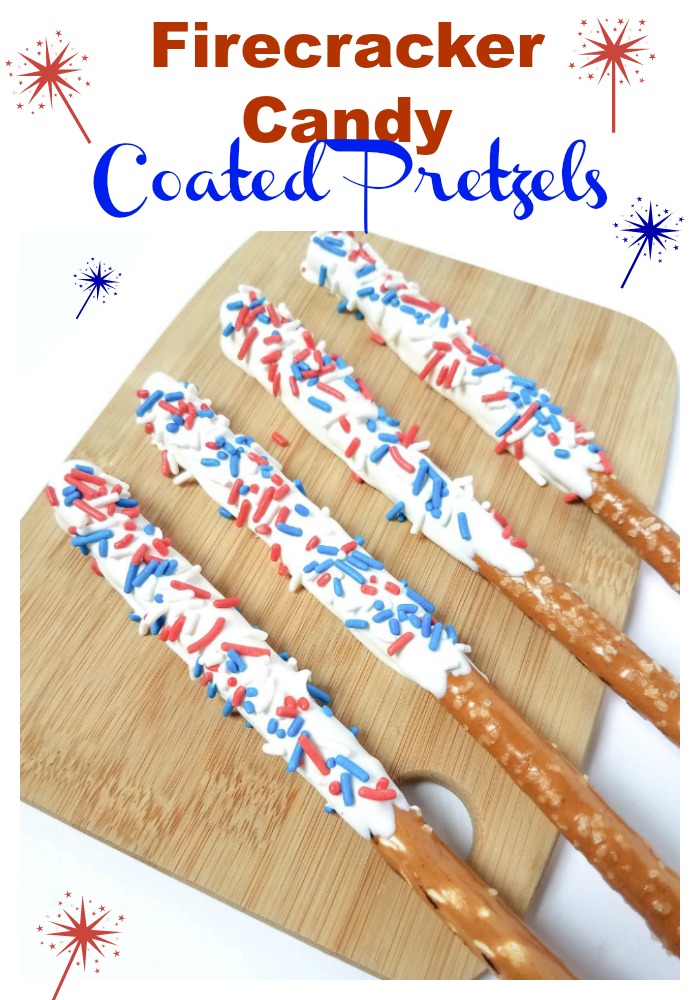 So when you're looking for something simple and easy, you're going to love these chocolate covered pretzels.