Slow Cooker Marinara Sauce
Don't slave over the stove all day to make an amazing Marinara sauce, whip up some tasty homemade  Marinara Sauce in the slow cooker. This recipe is so simple and the slow cooking process caramelizes the sugars in the tomatoes and creates an incredible flavor.  I literally throw all of the ingredients in the slow cooker and walk away, so easy!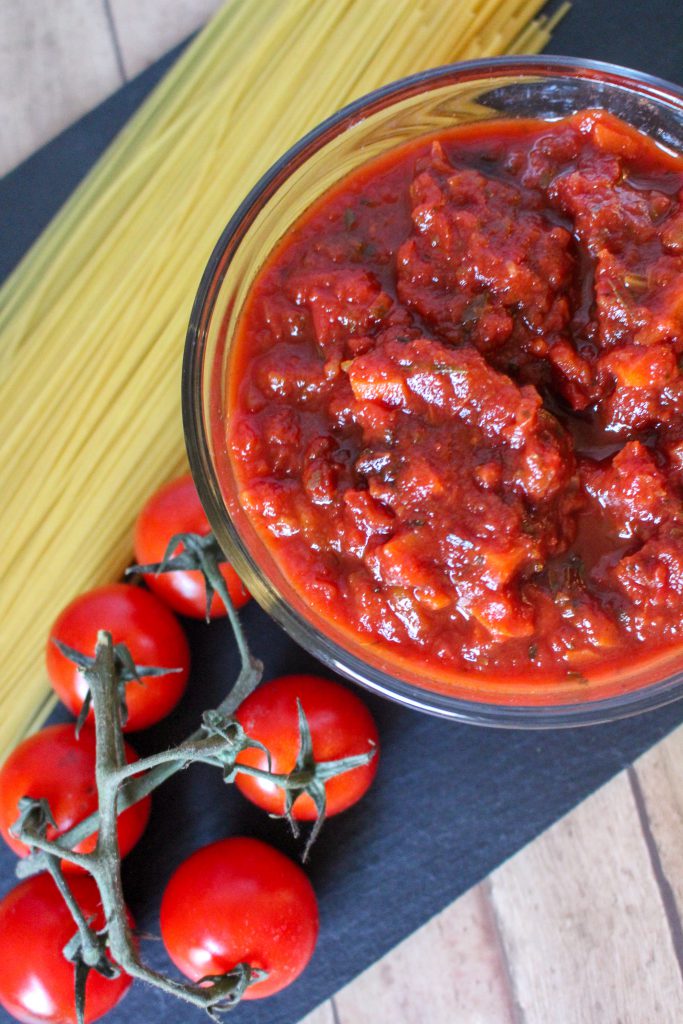 All of my tomatoes in the garden are starting to go crazy right now, it's so exciting!  I will be sharing my homemade tomato sauce soon but if you don't have a summer garden I would suggest buying a high-quality brand of canned tomatoes from the store, the San Marzano tomatoes are always a win!
I use this Slow cooker and love it! Hamilton Beach Slow Cooker
Ingredients:
28 oz can crushed tomatoes

8 oz can tomato sauce

6 oz tomato paste

2 carrots

2 stalks celery

1 onion

½ tbsp minced garlic

2 whole bay leaves

1 tbsp dried basil

½ tbsp dried oregano

1 tbsp Dried Savory 

Seasoned salt

Pepper

¼ cup of sugar
Instructions:
If you are using a slow cooker liner, put one into your slow cooker.  

Empty out a 28 oz can of crushed tomatoes in the slow cooker. 

Add 8 oz of tomato sauce and 6 oz can of tomato paste.  Mix together until well incorporated. 

Dice 2 carrots, 2 stalks of celery and a small onion.  Add to the slow cooker. 

Add in garlic, bay leaves, basil, oregano, and savory.  Season with seasoned salt and pepper. Mix together. 

Add in ¼ cup of sugar.  We like our sauce sweeter – if you don't add a bit less.  You can play with the sweetness of your sauce.  

Cover and cook on low for 8 hours.  

Remove the bay leaves before serving.
If you like your sauce on the smoother side, you can run it through a blender, or use the immersion blender when it's fairly cool.  I happen to like it chunky so I leave it as is.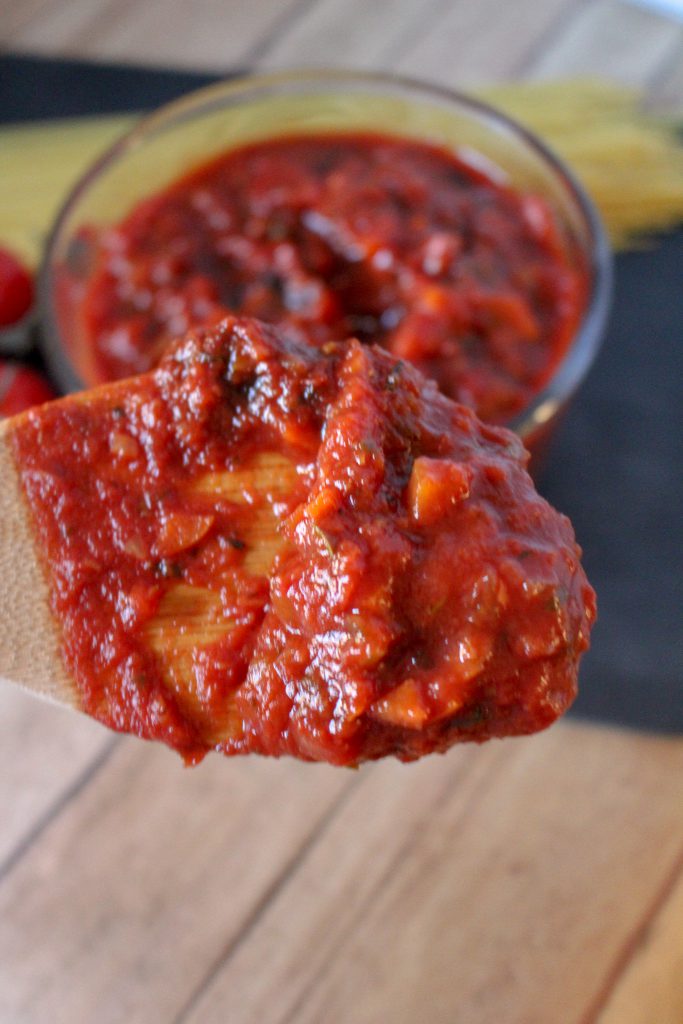 You can throw everything in the slow cooker in the morning and come back to the most amazing sauce at dinner time.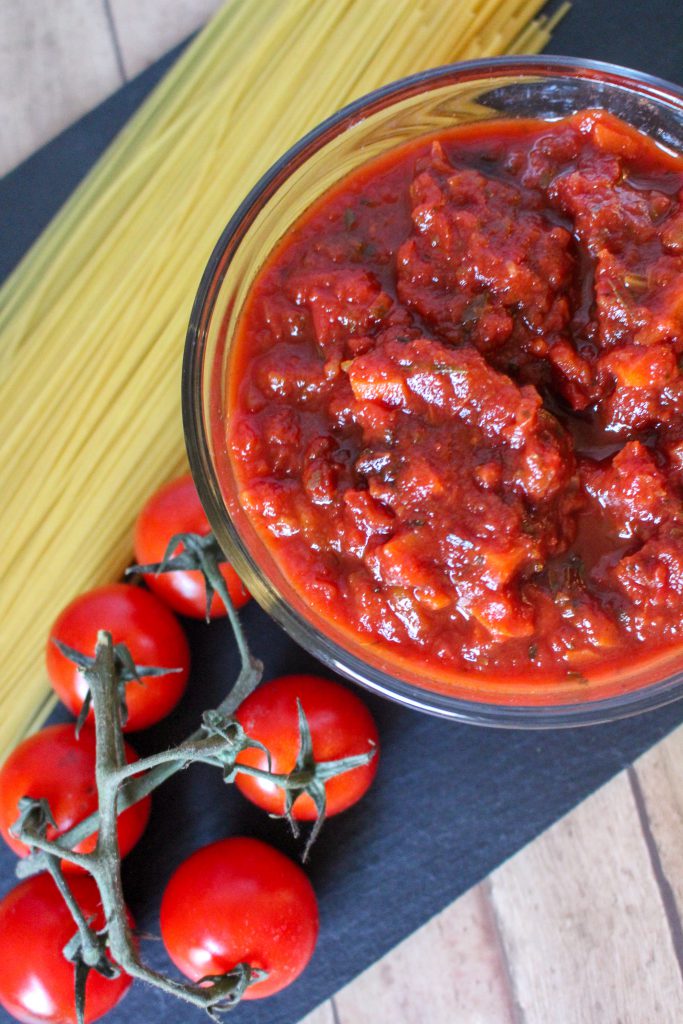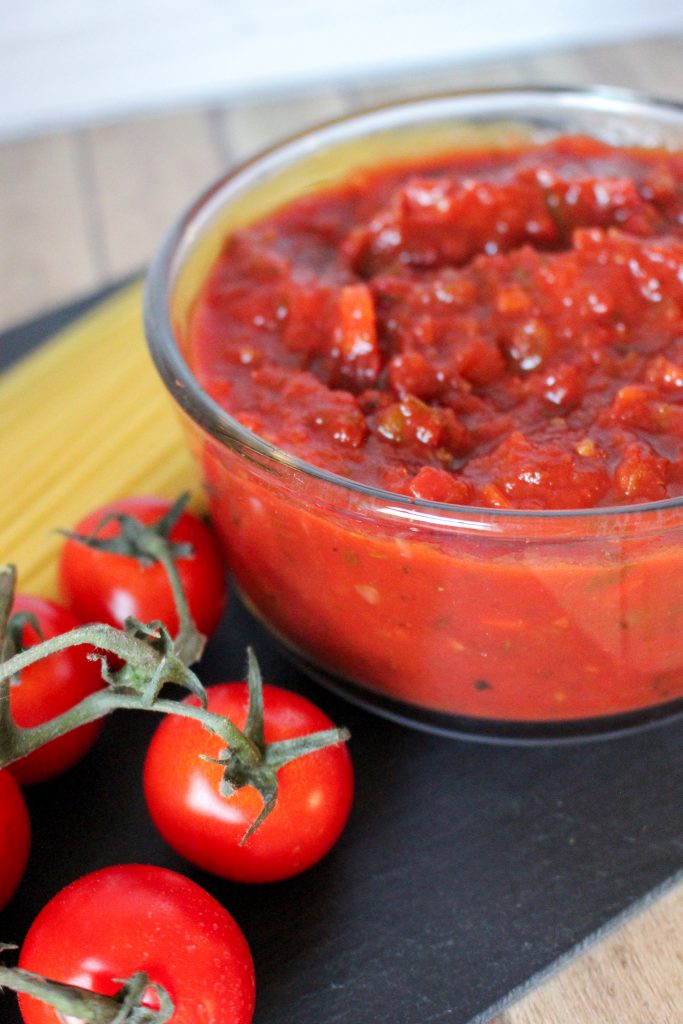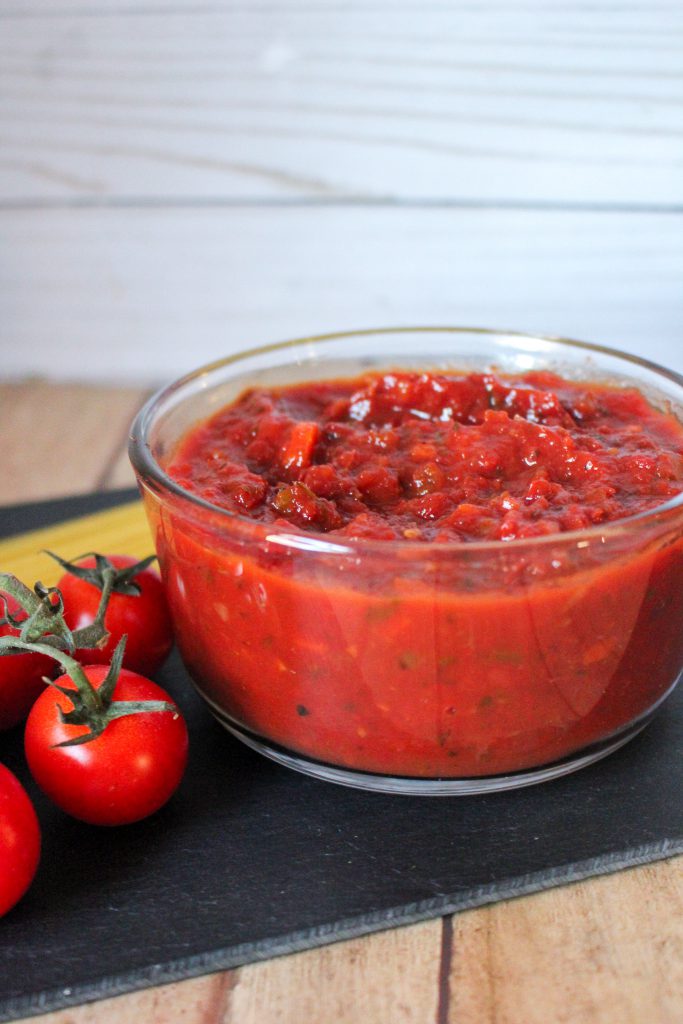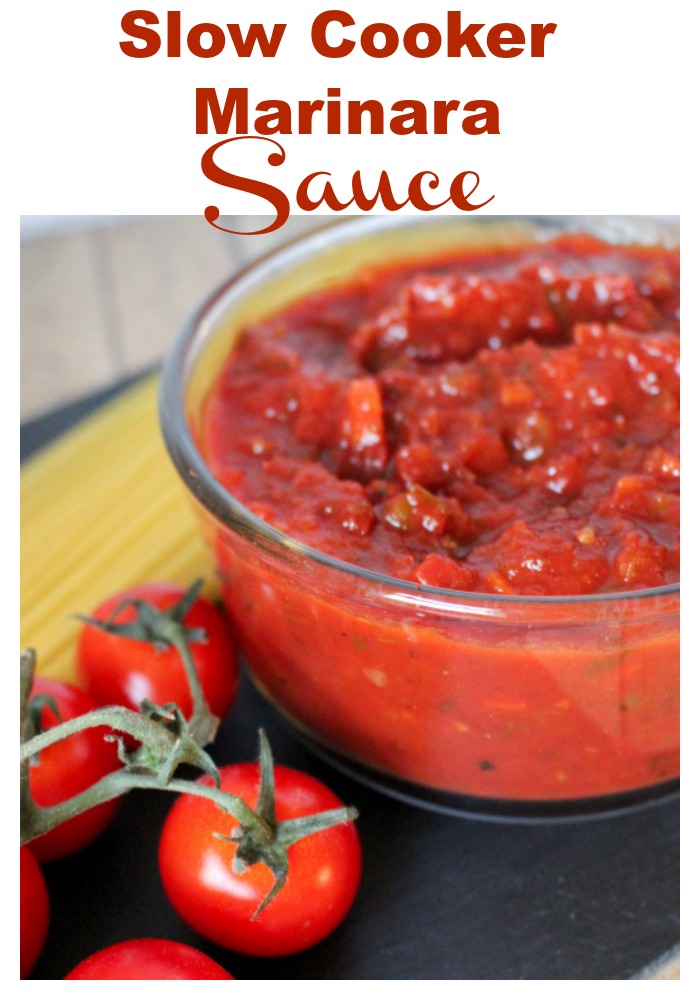 This recipe makes quite a bit, I pour the extra into freezer bags or mason jars and freeze it for up to about 4 months.   I can't wait to show you around the garden soon and show you all of the deliciousness!  (Is that a word?)  Thanks for stopping in and I sincerely hope everyone is doing well!