New Standing Desk For the Redesigned Loft
I am so excited to share our new Comhar standing desk from FlexiSpot with you today!  You will also get a little sneak peek of the board and batten wall Ray and I just finished. Flexispot has the most beautiful sit-to-stand adjustable desks and I love how it adjusts to the height I need, and I can charge my Air pods, phones, etc.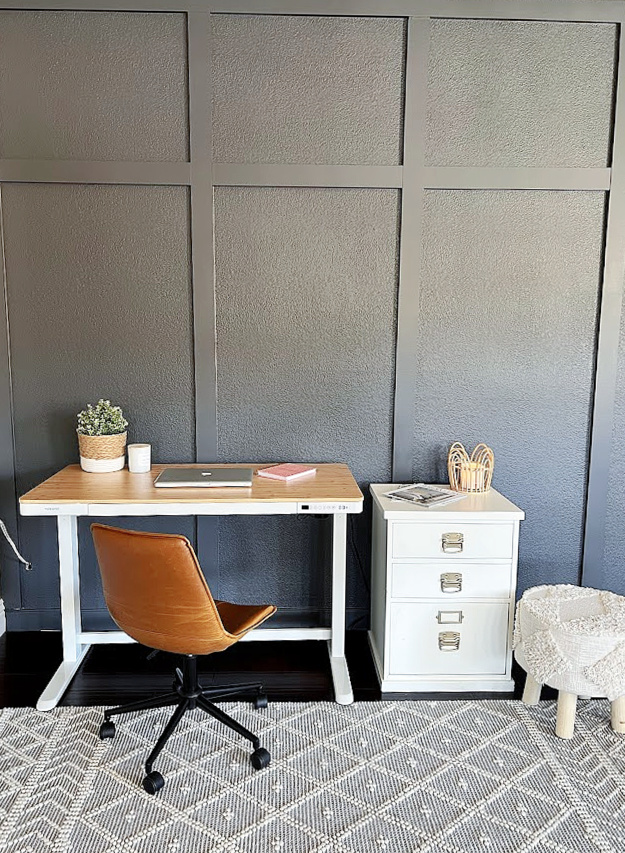 I received the Kana Bamboo standing desk from Flexispot, All opinions expressed in this post are honest and true!
I have been in the process of making over our loft space, yet once again. As our kids get older, our needs in our home change
When we moved into our home we were in our late 20s and our loft space had a big pool table and a bar. Then kids came and it was transformed into half a workspace for myself and a cozy area for the kids to watch movies. When the kids became teens, the workspace became their space because no computers in their rooms, and the cozy area turned into an area for sleepovers with a pull-out couch and a gaming area. Well, guess what, it's now back to a workspace for me and a loungy area for anyone.
I was so thrilled to move the big huge desk and bookshelves out of the loft, it served its purpose for many years but I was ready for something a little more modern with clean lines.  This desk was exactly what I was looking for!
Flexispot Electric Height Adjustable Desk came in two boxes with just two major parts needing to be put together. The setup was straightforward making it very easy for me to put it together myself.  Yes, I assembled all by myself, it's that easy. It comes with all the tools you need to assemble the desk.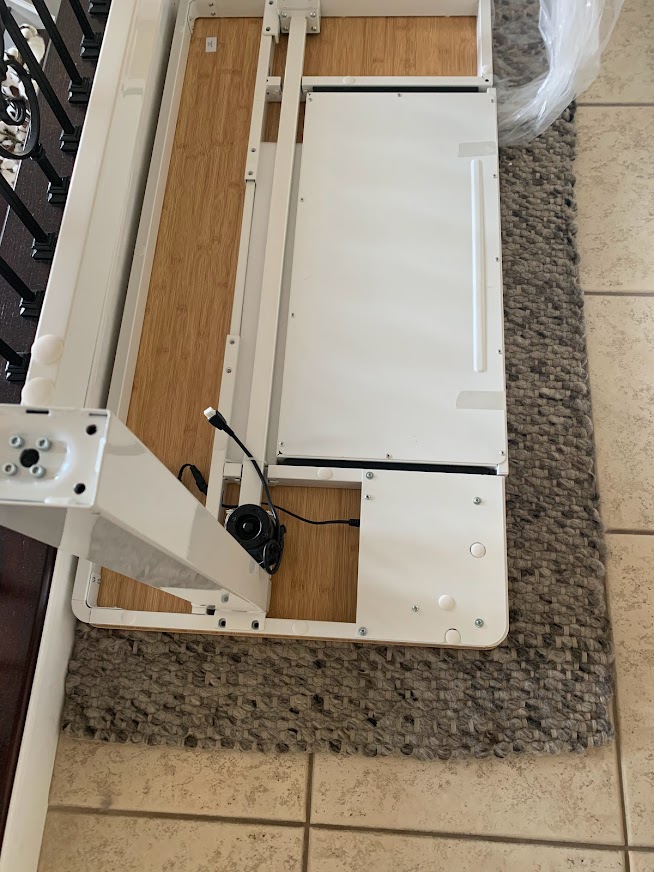 Let's talk about the design! I love how it is very chic and modern with a little boho vibe, the exact feeling I'm going for in the loft. It measures 48×24 and fits everything I have and more.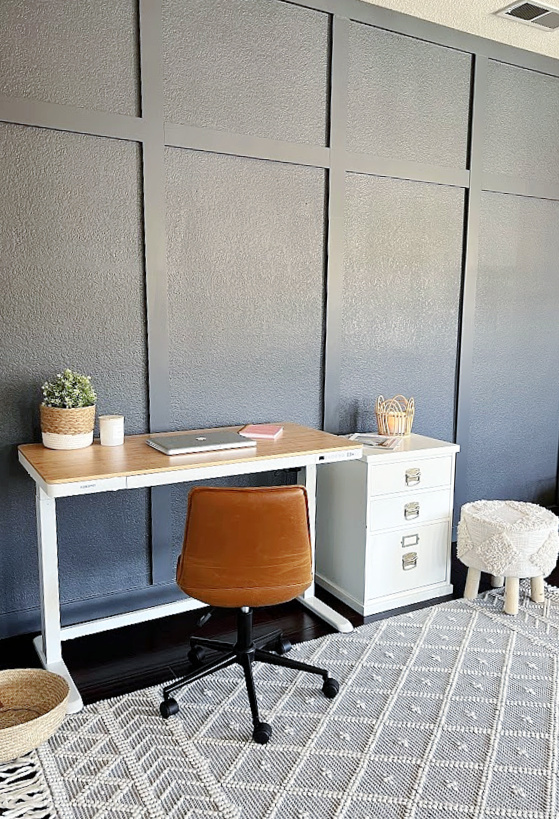 I love that it allows you to go from a sitting desk to a standing desk with the push of a button, making for a healthier lifestyle. The preset heights are easy to change with very smooth movement between settings. You simply move the work surface up and down to suit your preferences of standing or sitting.  With so many people working from home these days, it keeps you from sitting in a chair all day, it's nice to come back to work and have the option to sit or stand with ease.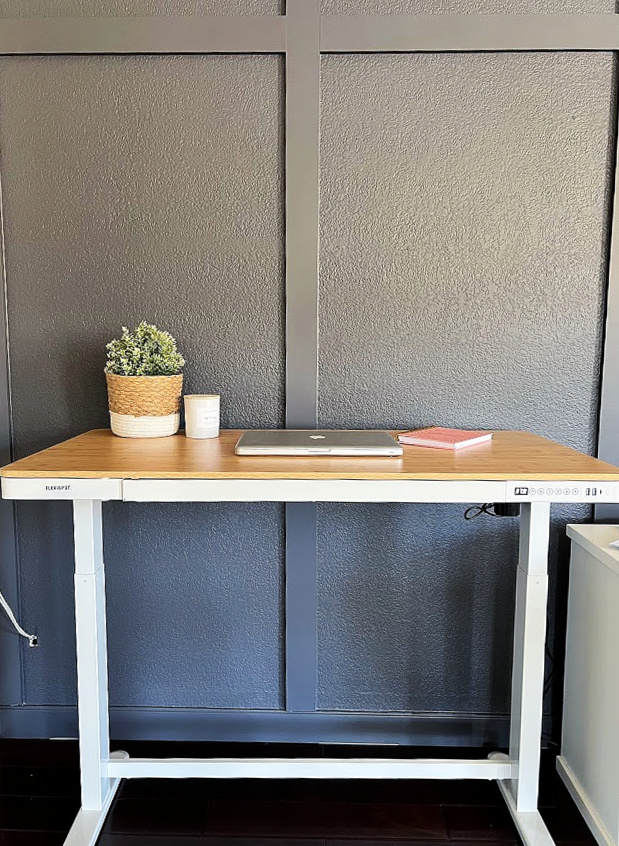 It has a  storage drawer and three USB charging ports, amazing!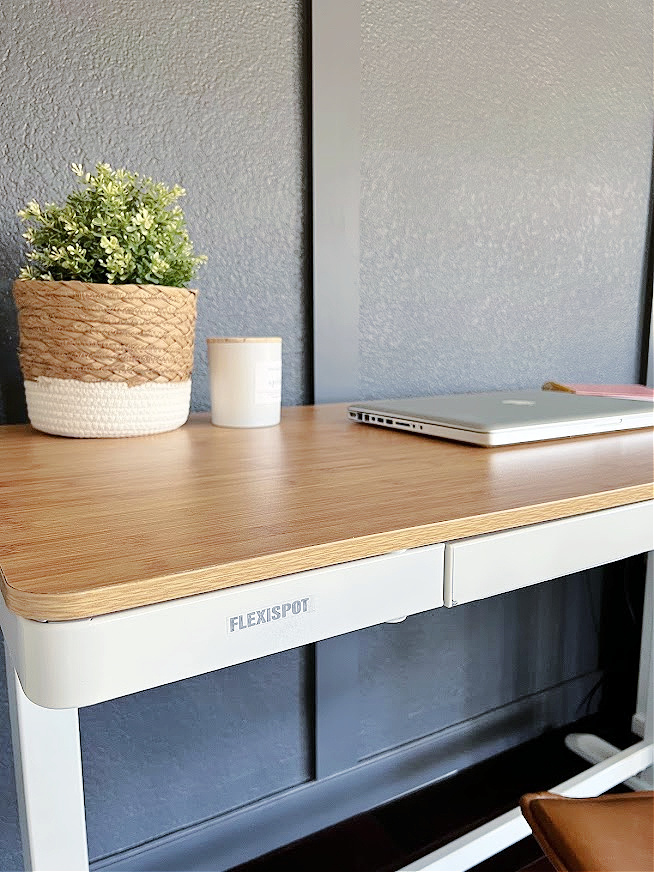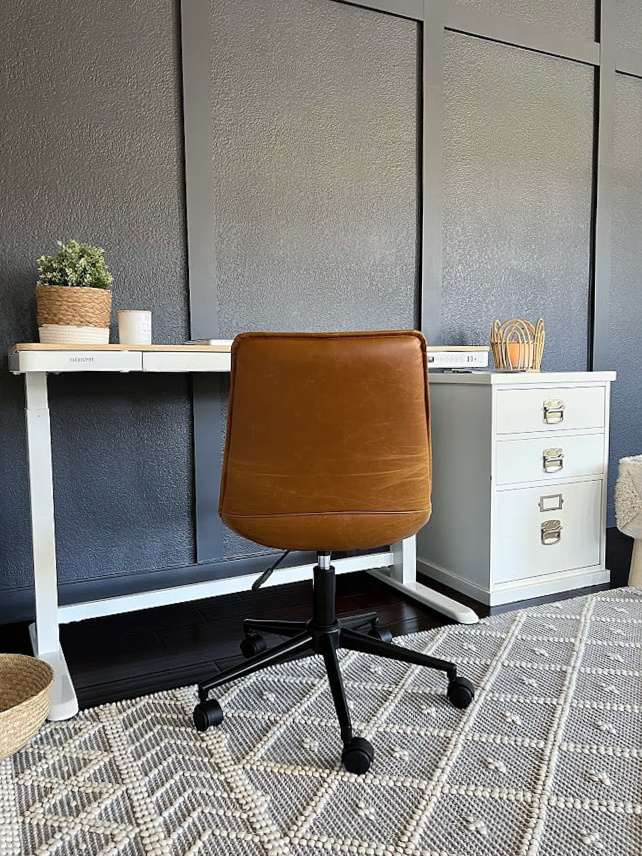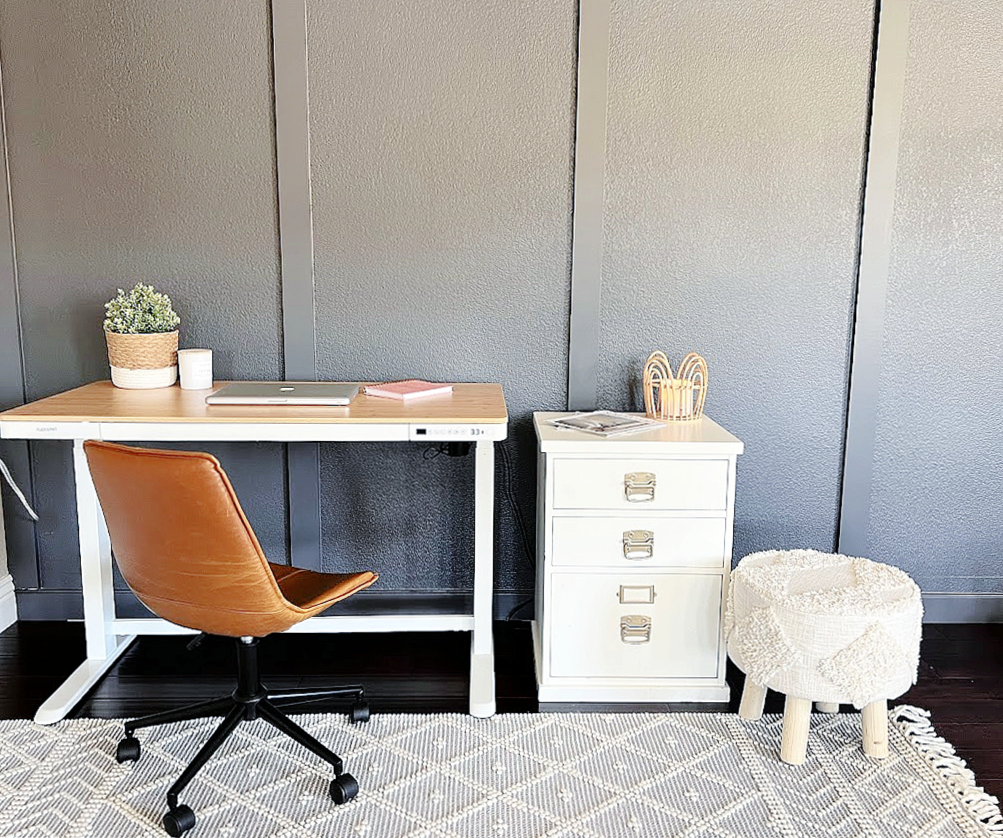 If you are not a fan of the white legs, they also sell this desk in black. They also have different variations of this desk differentiated by the desktop finish and the design, something for everyone. It truly is the perfect addition to my home office/ loft space.
FlexiSpot Specializes in Height Adjustable Standing Desks. Shop Now!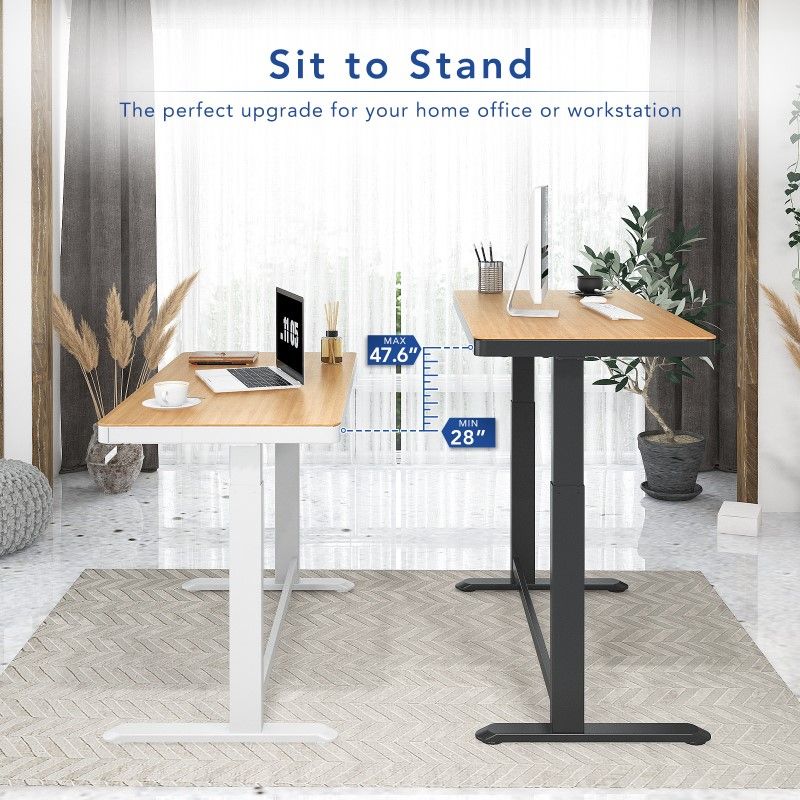 Now through May25th, Get $130 off Comhar All-in-One Standing Desk Bamboo Texture Top – 48″ W!
Original Price: $499.99
Event Price: $369.99
You can also find them on Amazon!
I absolutely love having a comfortable place to work at home, I can't wait to share the rest of the loft with you, hopefully, later this week!