Did I stay true to my mood board?
I am so happy the weekend is here,
I am ready for some family time.
Thank you so much for all of your comments on the loft, you have all put a huge smile on my face!
I thought it would be fun to see if I stayed true to my mood boards that I created before the loft transformation began.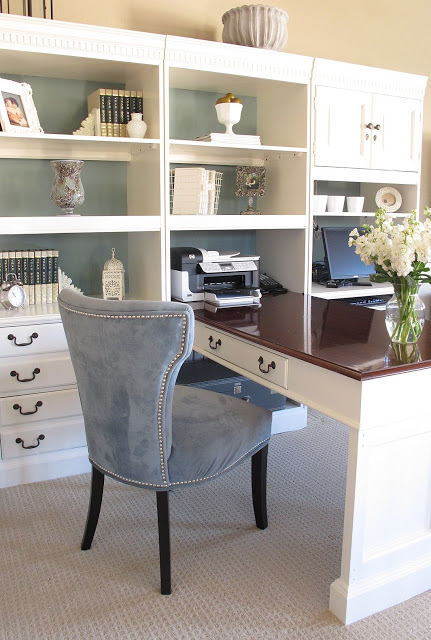 I definitely stayed true to the color pallet.
Although I wanted a white chair initially, when I saw the blue chair at Marshall's I couldn't leave without it. Based on the chair, I made a few changes including pulling the rug to the kids side.
Once the bookshelves were painted white I realized the console needed to be something other then white so I decided to match the color of the sofa.
I actually purchased the lotus ceramic pictures from Z Gallery but once in the space it was just too much.
~So my thoughts on creating a mood board ~
A great way to pull the basic elements together to get a general feeling of what the end result will look like.
Perfect for just playing with ideas.
Gets you past that initial "how is this going to work" feeling.
Allows you to see how everything will work together.
So yes, I think they really come in handy when planning out a space. I will definitely be creating another board for my next project.
Have a fabulous weekend!
I have a tutorial on creating a mood board

here

.
If you missed the loft transformation post you can find it
here.