Can you believe Easter is only about 39 days away (gulp). The kids and I had so much fun making these eggs and they were so easy!
You need just a few simple supplies:
Plastic eggs
Glue
Small Paint brush
Epson Salt
~Easy DIY Sparkly Easter Eggs~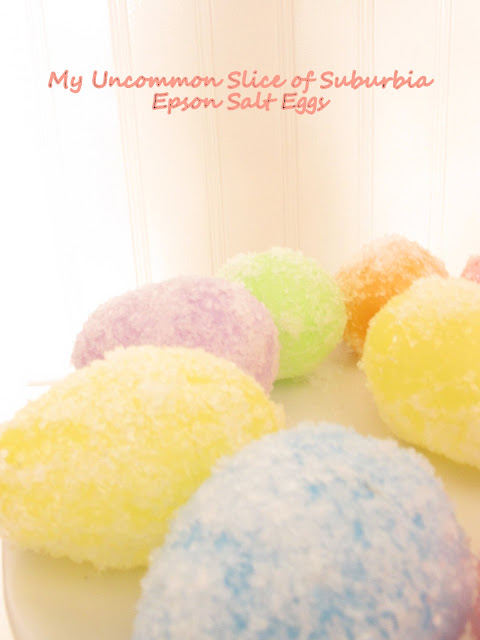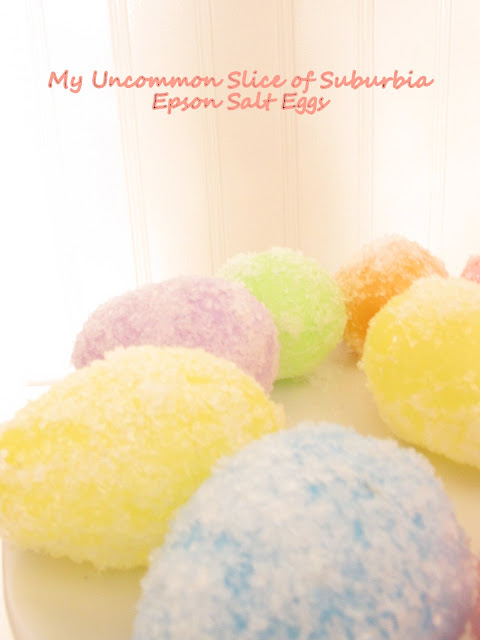 I  googled it to see if had been done before and was so happy to see my friend
 Maryann from Domestically Speaking pretty eggs.
 
Grab 2 paper plates, one for epsom salt and the other for glue.  (I used Elmer's)