Summer is just around the corner and I'm brightening things up and sharing how to make this DIY Glass Rope Vase.  Super simple and fast, from start to finish it took me about 30 minutes!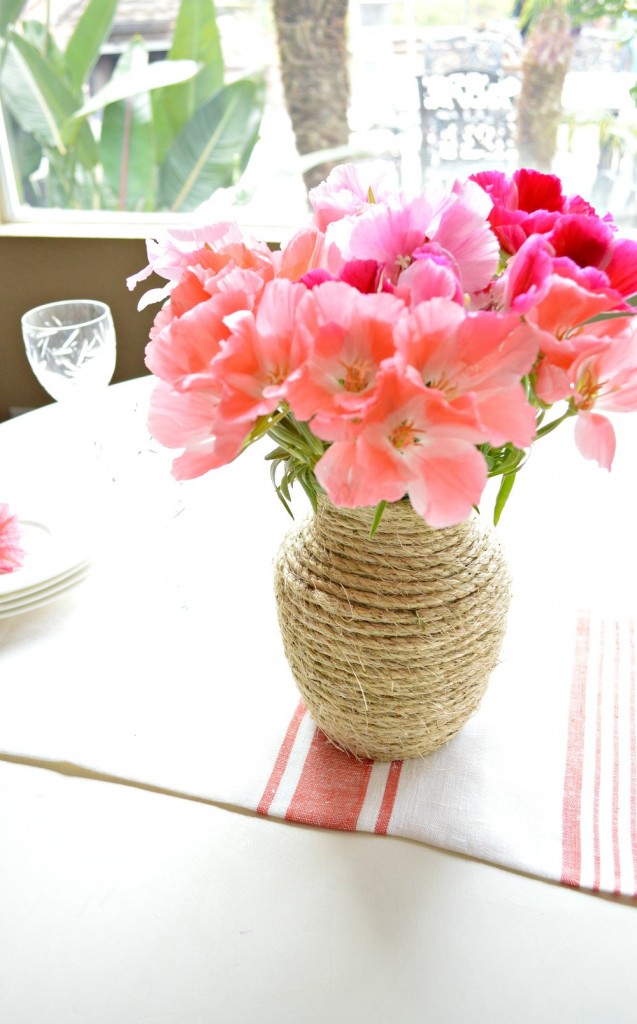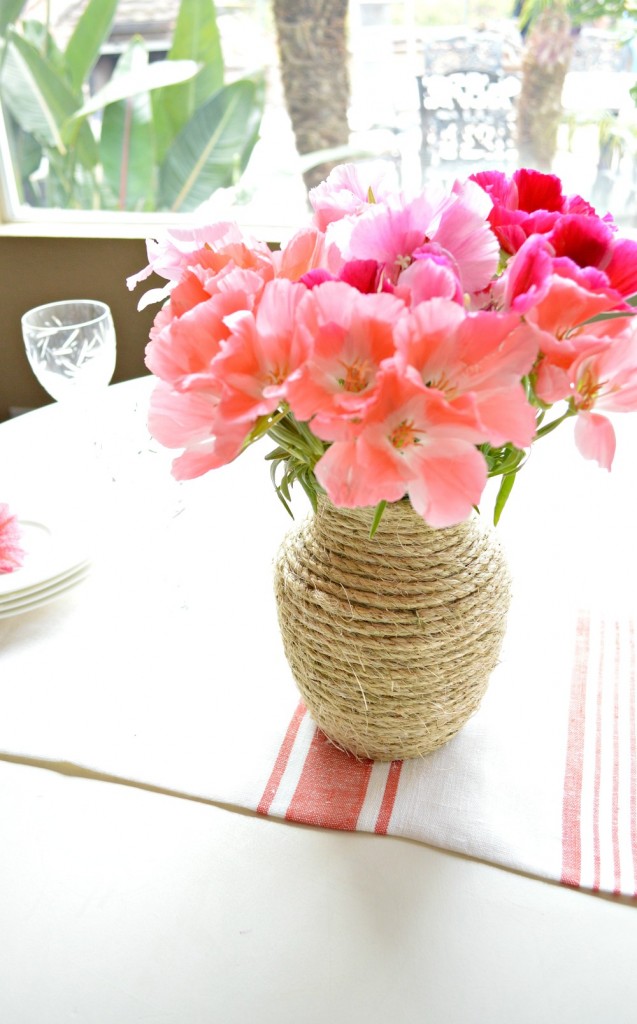 I'm back for our monthly thrift store decor, where we make over a thrift store find.  Vases are something I never pass up, especially for 25 cents!  You never know when you might want to cheer someone up with a bouquet of beautiful flowers!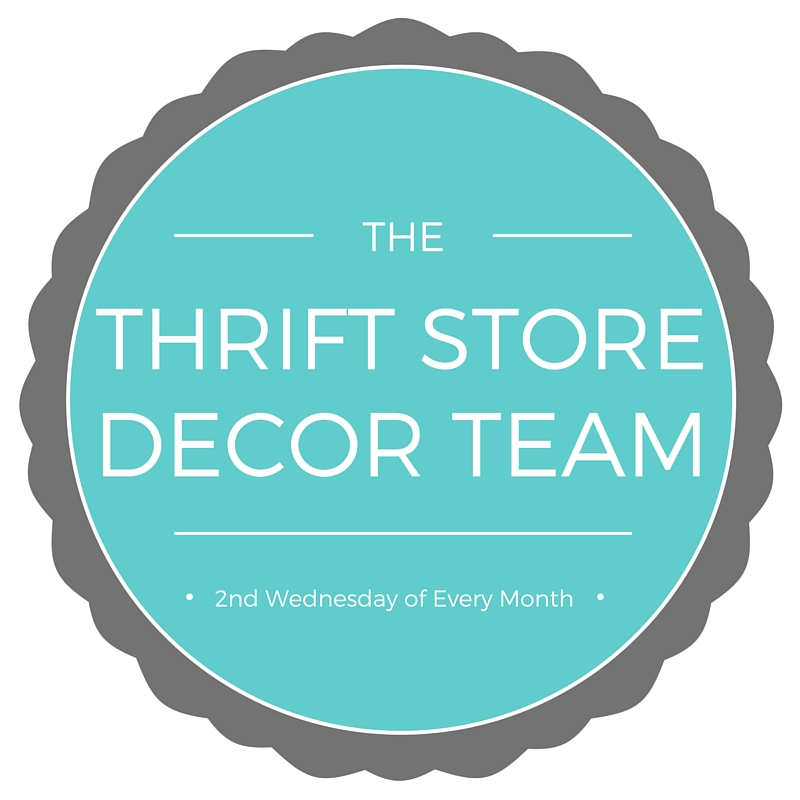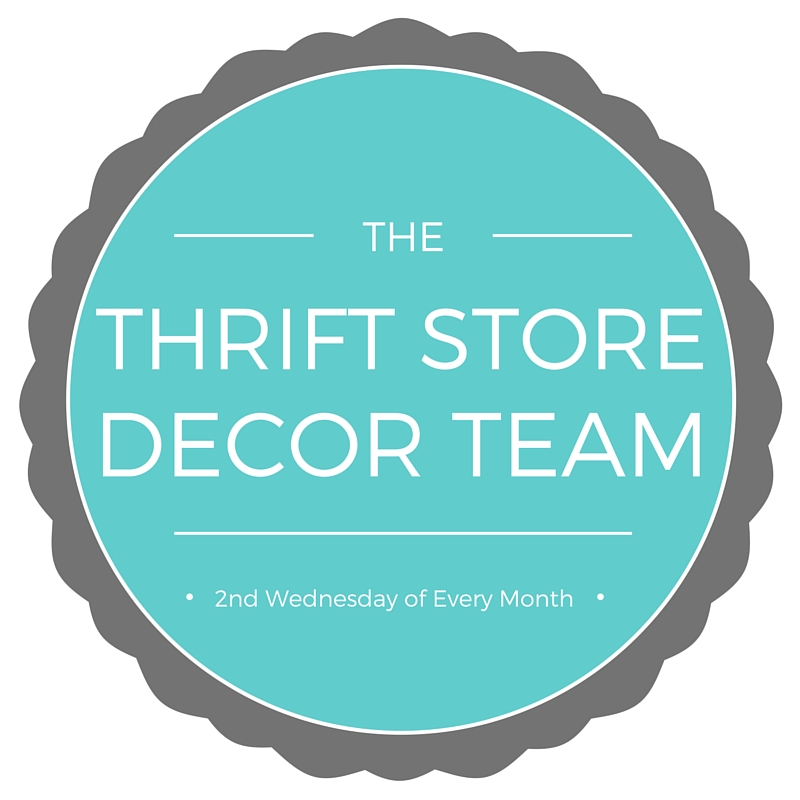 Disclosure: This post may contain affiliate links
Supplies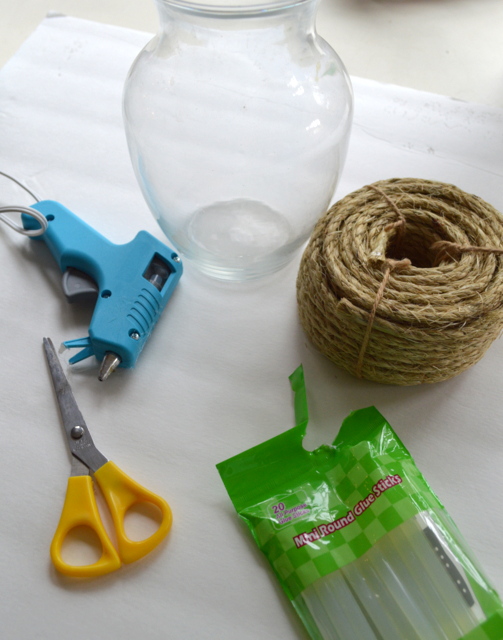 Dot a small amount of hot glue along the bottom edge of the vase and adhere the rope to the glue.
Start wrapping the sisal rope around the vase, adding hot glue as you go.
When you are finished covering the vase with rope, cut the rope and secure with a small dot of hot glue so it will not fray.
Voila, sure doesn't look like an ordinary vase anymore!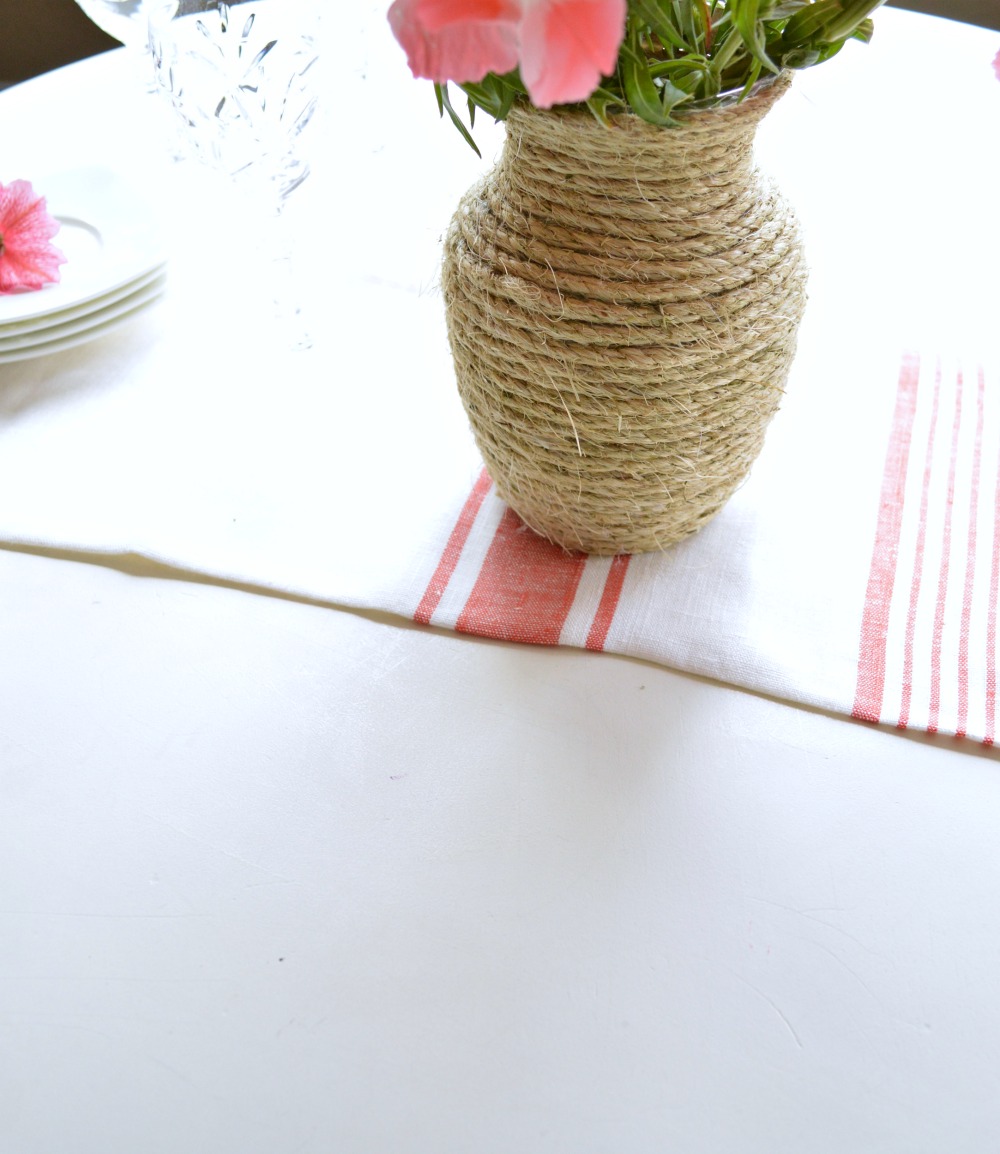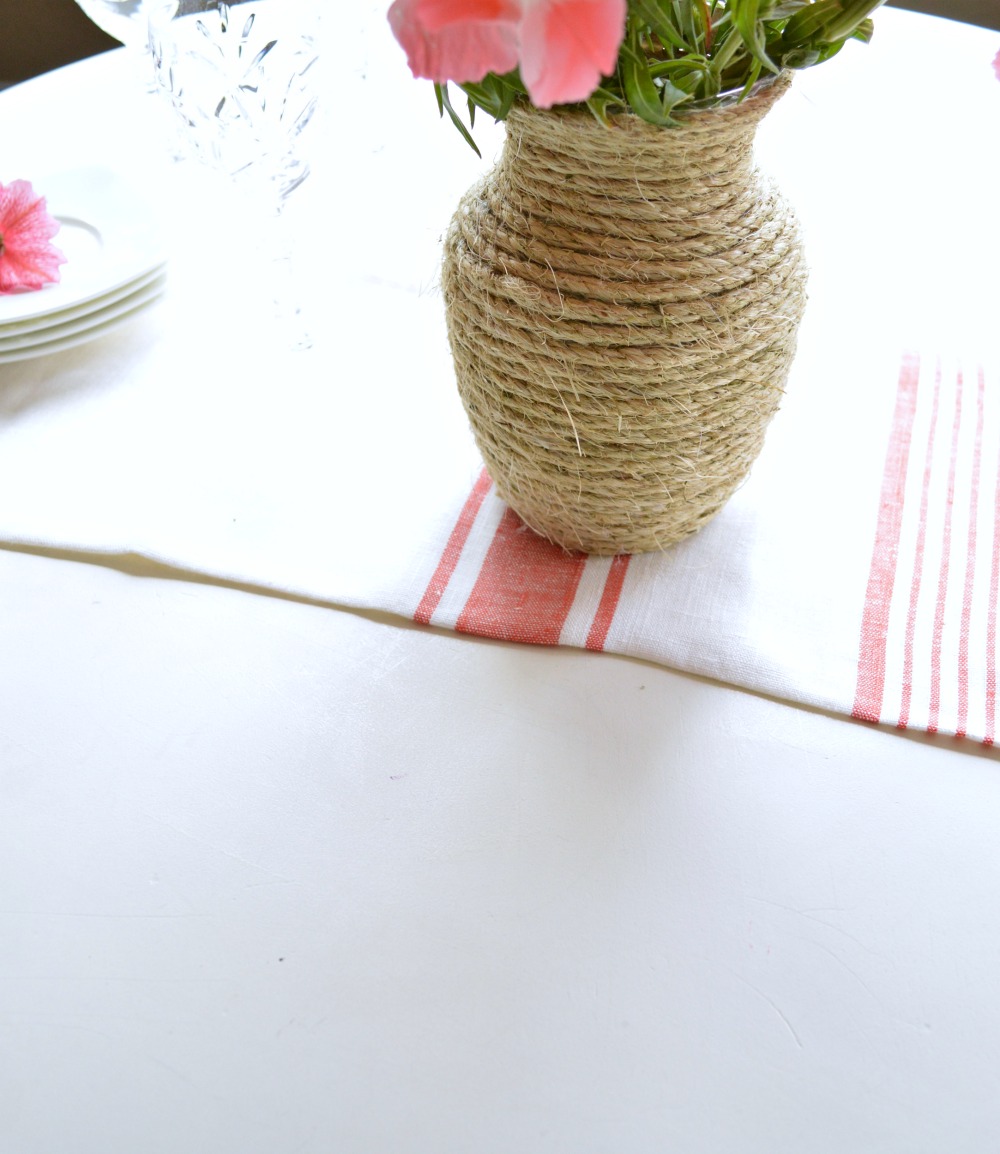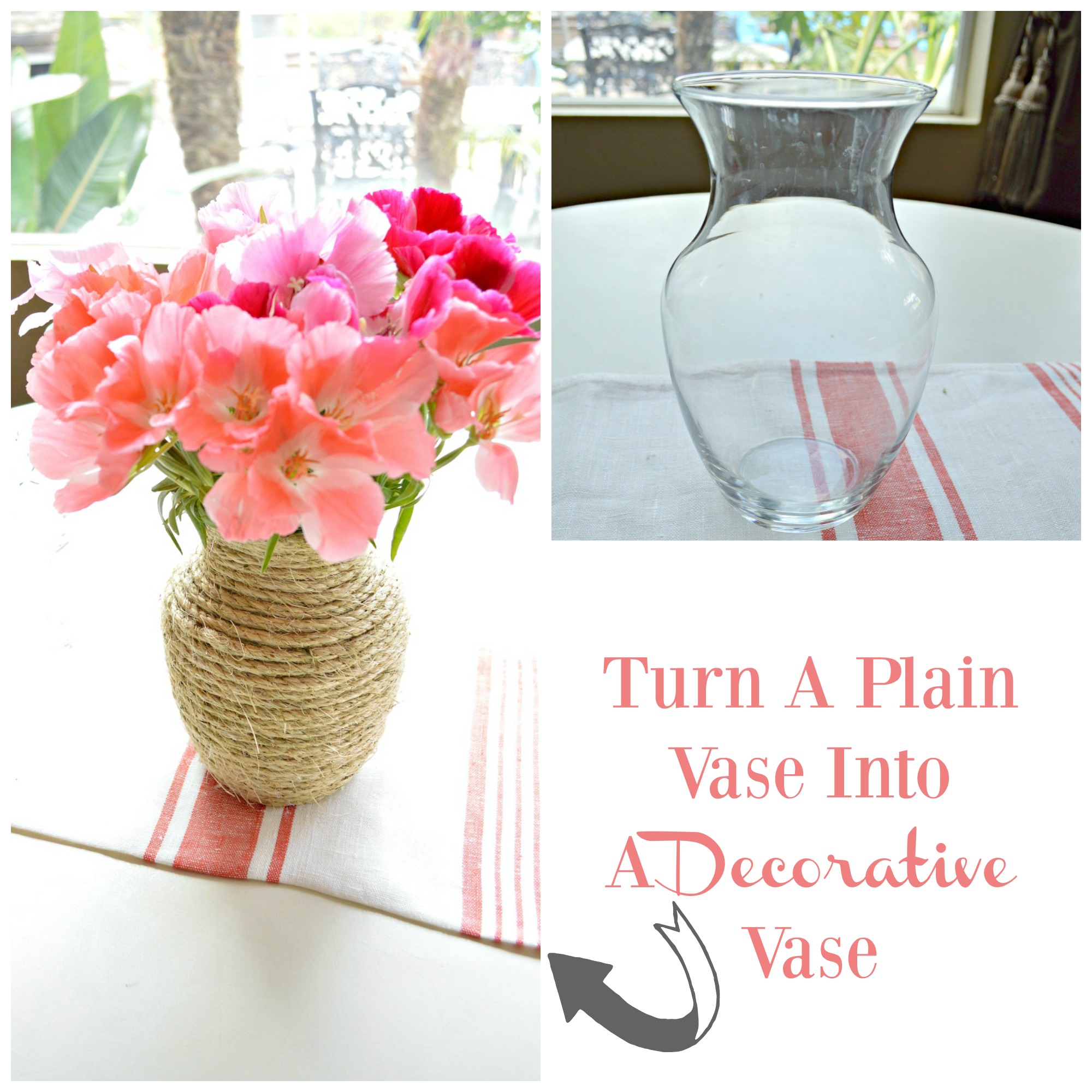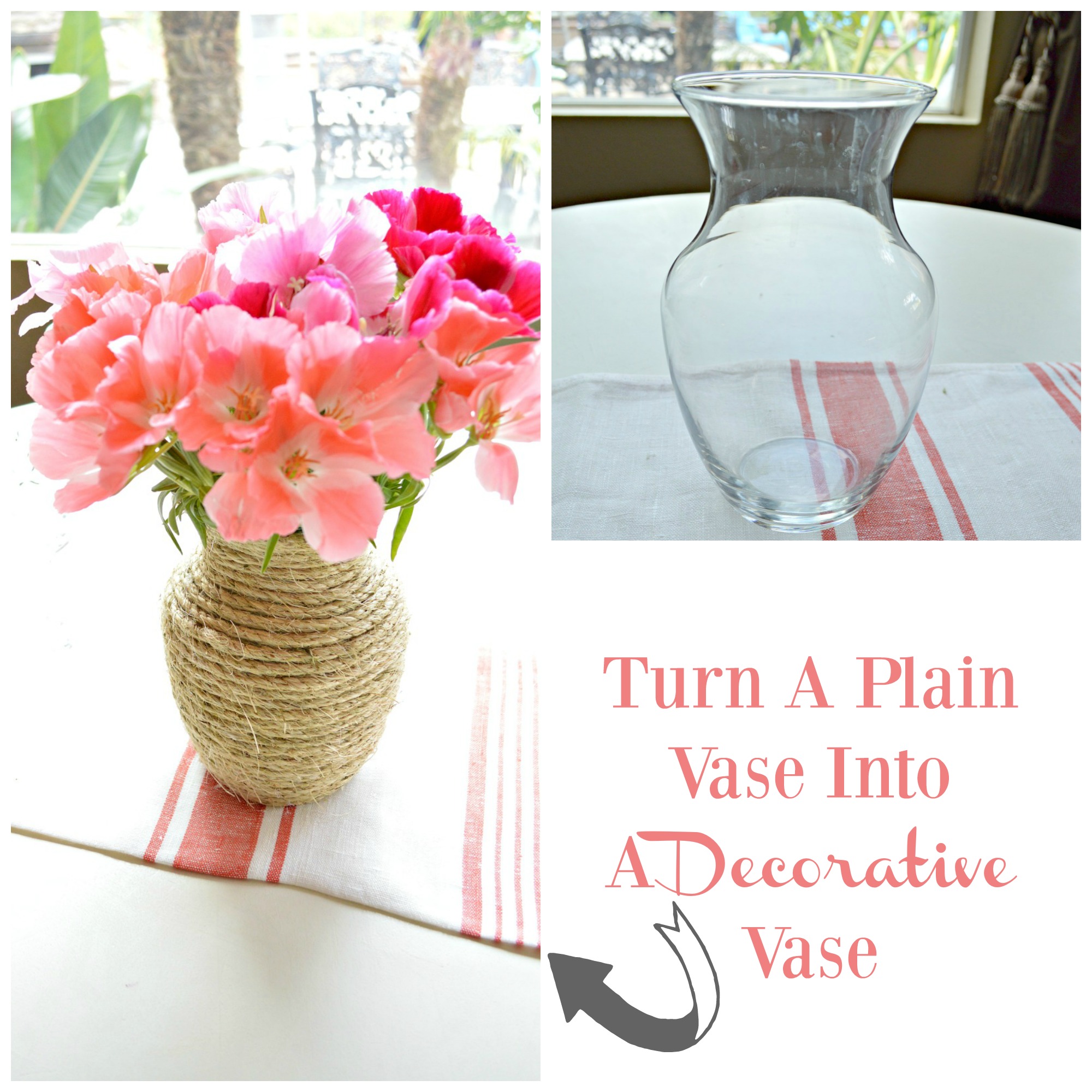 Now stop by and see what all my friends did with their thrift store finds this month!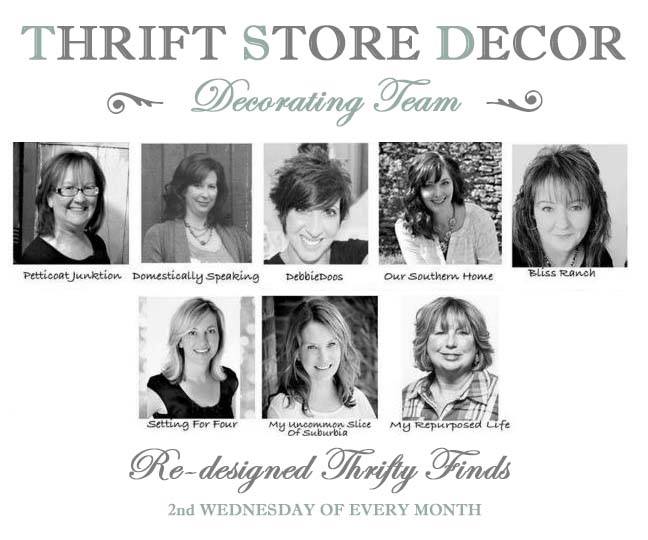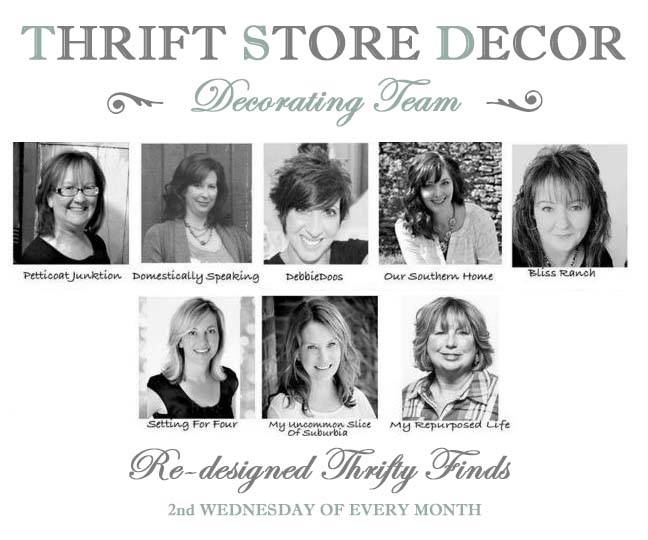 You can find more of my thrift store makeovers below