Mini Metal Pumpkins From Scouring Pads
Learn how to make Mini Metal Pumpkins from Scouring Pads that you can find at the dollar store today, perfect for your fall decor! Metal pumpkins are all the rage these days but they can be pricey so why not take a scouring pad, a few mini leaves, and a stick and make your own for the fall season.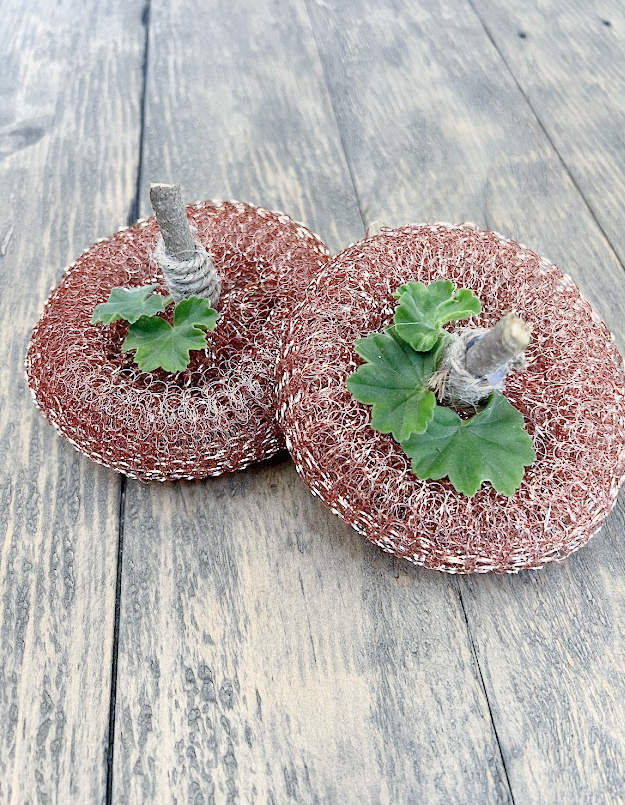 Affiliate links are listed below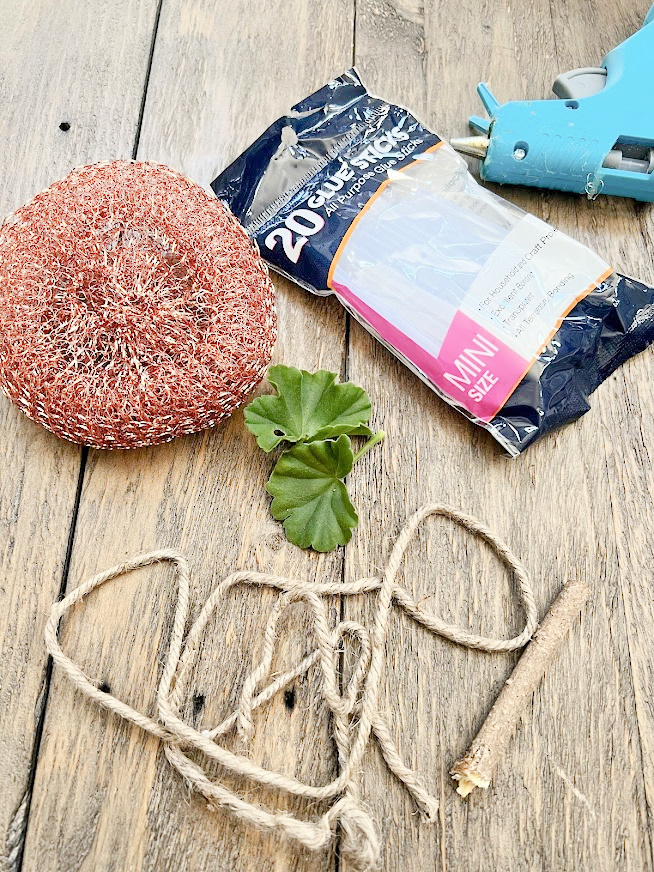 Materials
Copper scrubbing pads found at the dollar tree (I'm thinking this could also work with a shower pouf)
Sticks or a wine cork
Felt cut into leaves or real mini leaves
Twine
Hot Glue and Glue Guns
Directions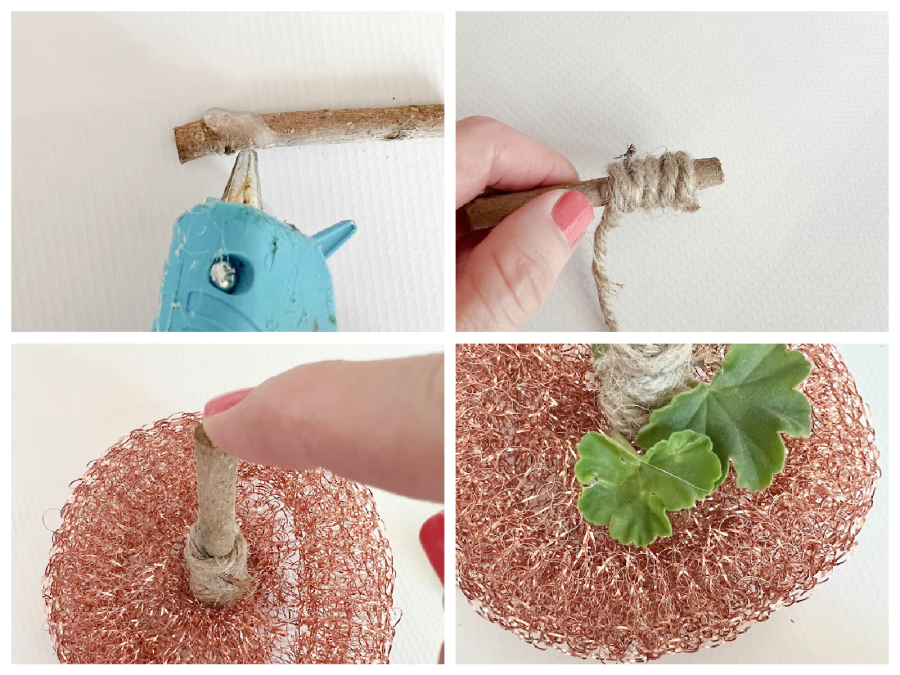 For the best results, you want to fluff up the scouring pad first but don't let it lose that round shape
Take a small piece of twine and hot glue it around the base of the stick a couple of times. You can start about a half inch up from the end of the stick since that will be inserted into the pad and will not be seen.
Add hot glue to the end of the stick and insert it into the center of the pad which will become the pumpkin stem.
I went out into our garden and grabbed a few small leaves and hot glued them onto the top of the pumpkin. You could also use green felt or cotton material.
That's it, so simple!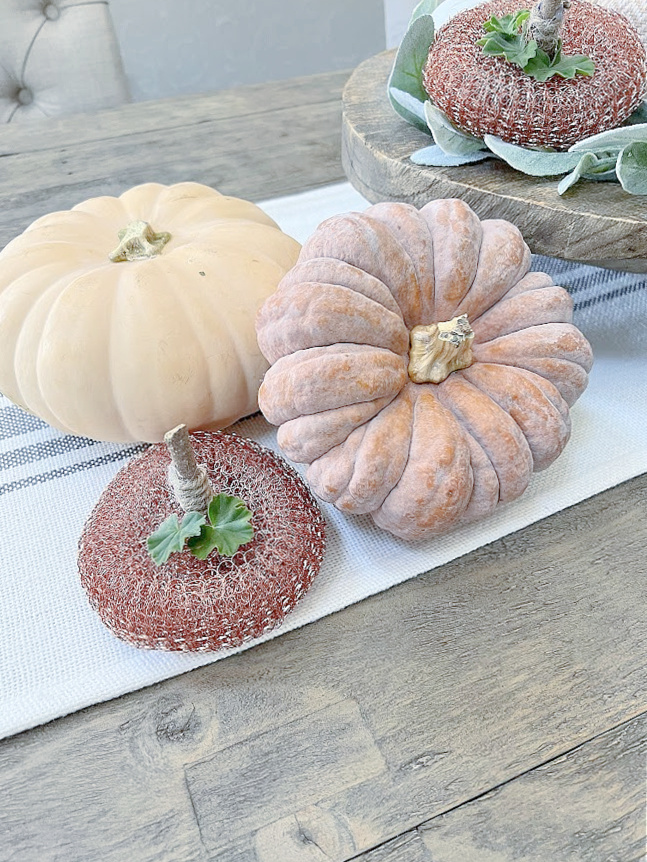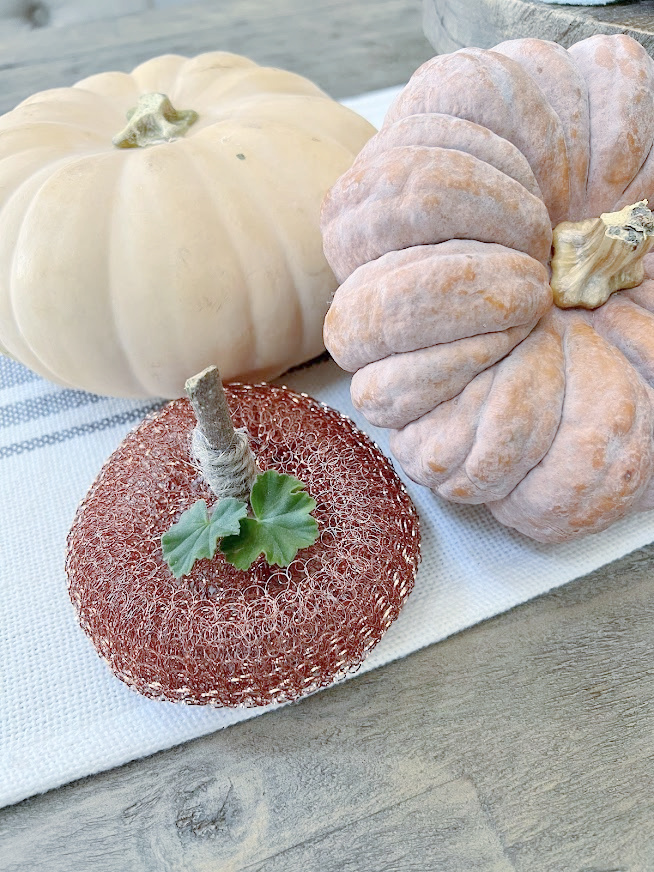 How to use these cute little pumpkins
Add a pumpkin to each table setting with their name attached to the stem
Add them to a dough bowl display
Add a cinnamon stick with the twine for an added embellishment
Make a wreath with them
Scatter them around the house for mini fall vignettes
Add to your Fall tiered tray
What are Scouring pads used for?
My mom always had these in the kitchen, I think I have them because she did but I really don't use them. They are helpful for cleaning off burnt-on messes from heat-responsive cast aluminum like cast iron pots and pans. They definitely get the job done a lot quicker versus using a soft sponge or brush pan. They can also be used in the bathroom to get rid of hard water stains and soap scum in the shower. But who likes cleaning, turning these into cute pumpkins is much more fun than scrubbing pans!
So go run out to the Dollar Store or grocery store and grab a pack of these metal scrub pads, They make the most adorable fall decor!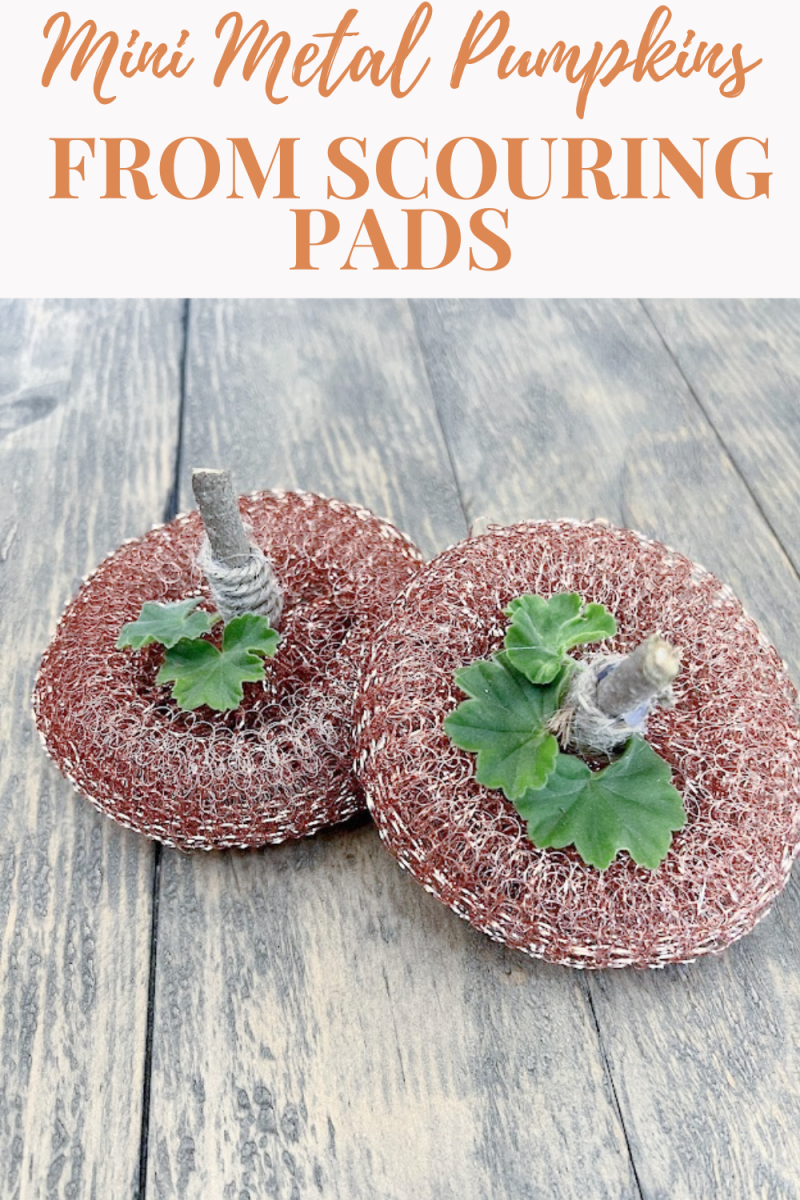 I hope you give these little metal pumpkins a try, if you do, send me a picture, I love sharing them on Facebook with my readers!